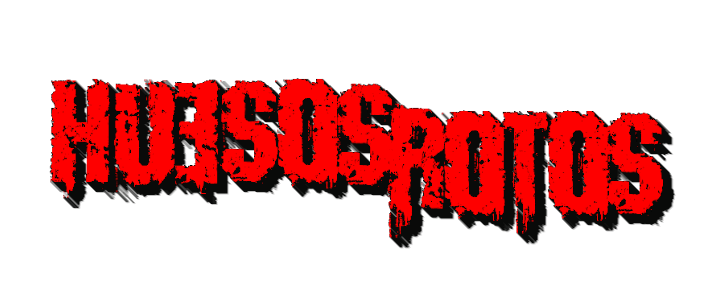 We had a conversation with Andres Suarez (Bass/Vocals). Enjoy!
Welcome to the FILTHY DOGS OF METAL Webzine.
1. Tell us a few things about HUESOSROTOS (Members, Starting Year etc).
HuesosRotos was born in late 2016 with the idea of creating authentic rock and metal music.In June 2017, the band started the tour called #VictimasDelRockAndRoll with approximately 40 concerts by now.Their first album was released in June 2018 with a special concert at Teatro Variedades in Quito - Ecuador.Currently they are about to get back on the road again with their tour that was postponed because of the corona. Also, they are in the production of their second studio album that will be released in 2021.
The Members are:
- Roberto Hurtado (Guitars)
- Juan Pablo Monar (Drums)
- Andres Suarez (Bass - Vocals)
2. Label or DIY and why?
We like both approaches, if you get a good deal with a label it΄s fine for promotion or booking.Normally we take care of everything and we like it, so the DIY is what we are up to.
3. Do you prefer Vinyl, Tape, CD or Digital Format and why is that?
We prefer live gigs haha but vinyls are a really special way of giving part of your work to the audience in terms of aesthetics and quality. However, we like all formats, our purpose is to share music.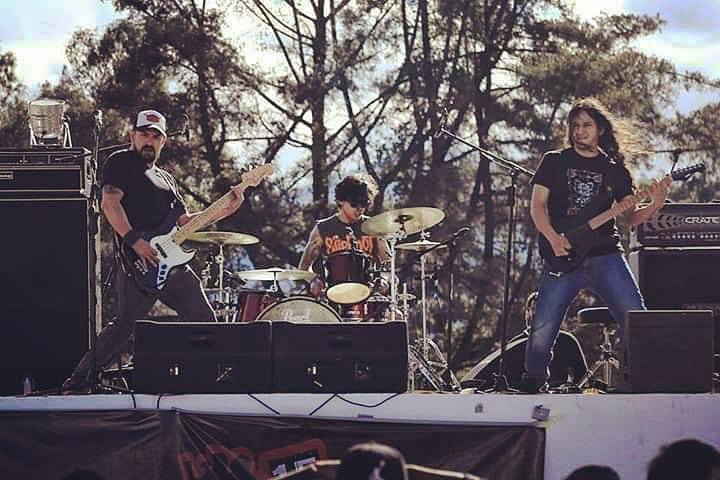 4. Which are your main influences (Favourite Artists / Bands etc.)
As a band we are really open to our influences, that΄s what it gives the characterics to our songs.We like metal music, jazz, rock, we have been influenced by bands that I can΄t even remember and also with bands like Pantera, Sepultura, Motorhead, Dimmu Borgir, Rotting Christ, Gojira, Tool, Slayer, Venom, Kreator, Exodus and more.
5. Which things, do you think, a Band should sacrifice in order to succeed? Have you ever sacrificed anything in your life for a better future of your Band?
I think that no one has to sacrifice something for getting something. You just need to find the space in your life for the things that are important for you. We live music 24/7, so our strategy is to do what we love, we like to work and create with professionalism and authenticity, so believing in what we do is better than sacrificing something. However, once we tried to sacrifice humans on a live stage in honor to the gods of rock&roll but then we decided it was not a good idea haha.
6. Describe your ideal live show as a performance Band. Have you already experienced that?
Every show has it΄s special magic. We like small venues because you have people just in you face, but also we like festivals with a lot of people and make a big f#$%& mess.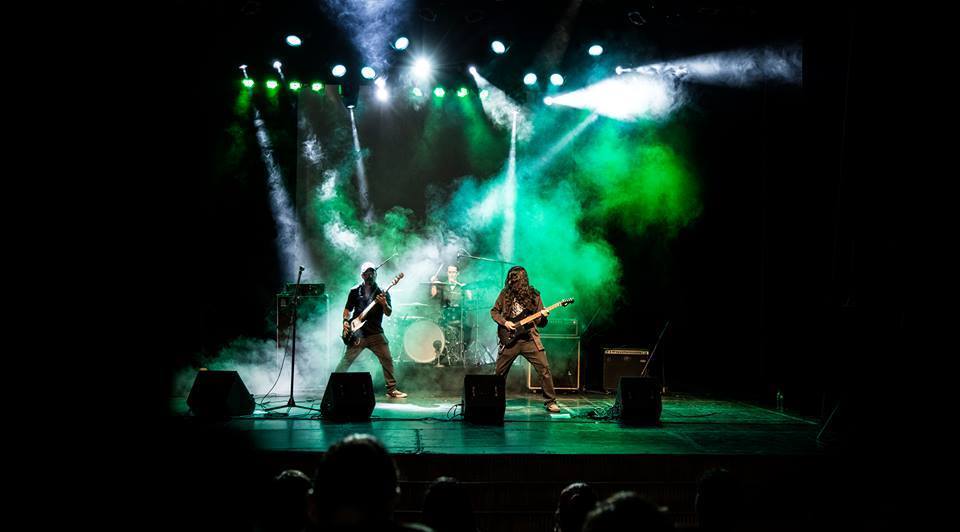 7. Which attributes, do you think, that a new Metal Band should have in order to gain identity and be unique?
Well, not to copy ideas from other bands, start playing, creating and practicing a lot. Make some authentic bad ass songs, believe in you and go to rock you ass off.
8. Do you believe that Bandcamp and other Digital Platforms help the new Metal Bands? Which, do you think, is the ideal way for a Band to promote its work?
The best way to promote your work is in live shows. Digital platforms are now a standard in the industry and are great tools to connect you with people and other artists.
9. Tell us a few things about the New Underground Metal Scene in Ecuador (Bands, Fanzines, Webzines, Metal Clubs etc.)
In Ecuador there are a lot of good bands and we are proud of being part of it. There are some good festivals and a lot of gigs, in Ecuador exist a big metal community, so to sum up, every band lives their own reality, we like to rock and party.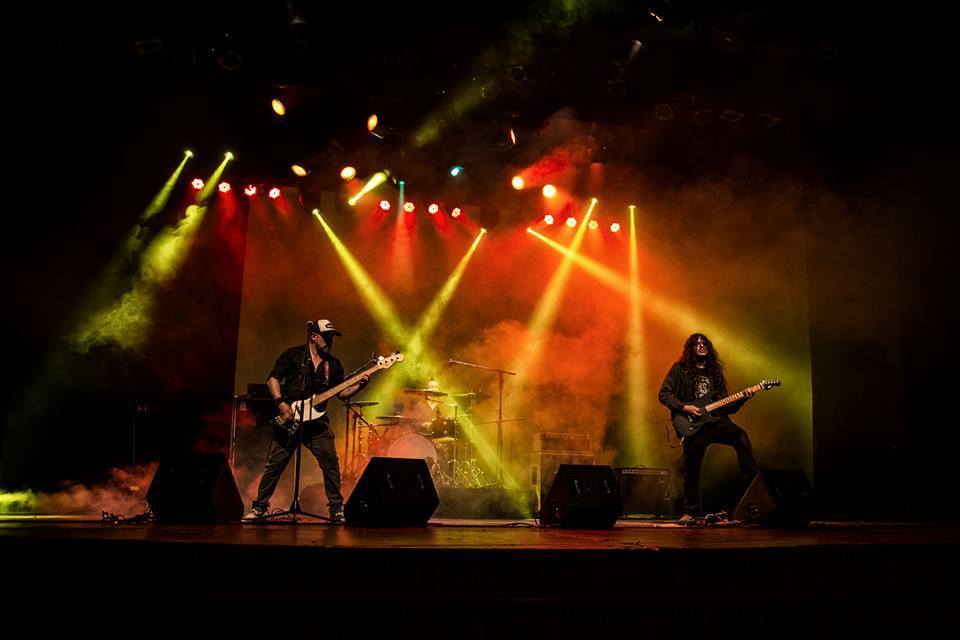 10. Do you know anything about the Hellenic Metal Scene?
We know Rotting Christ, Necromantia, Kawir and couple more. Pretty rad mate.
11. What are your future plans?
We are going to continue with our tour as soon as it is possible, we are also recording our second album now and we are expanding our musical borders by sharing music with the world trough media.
12. Thank you very much for your time & Keep up the good work! The closure is yours.
Thank you very much it was cool, we love to share our work and knowing new people. We hope to go and rock the cities of everyone who is reading this. Cheers mates.
By Steve the Filthy Dog.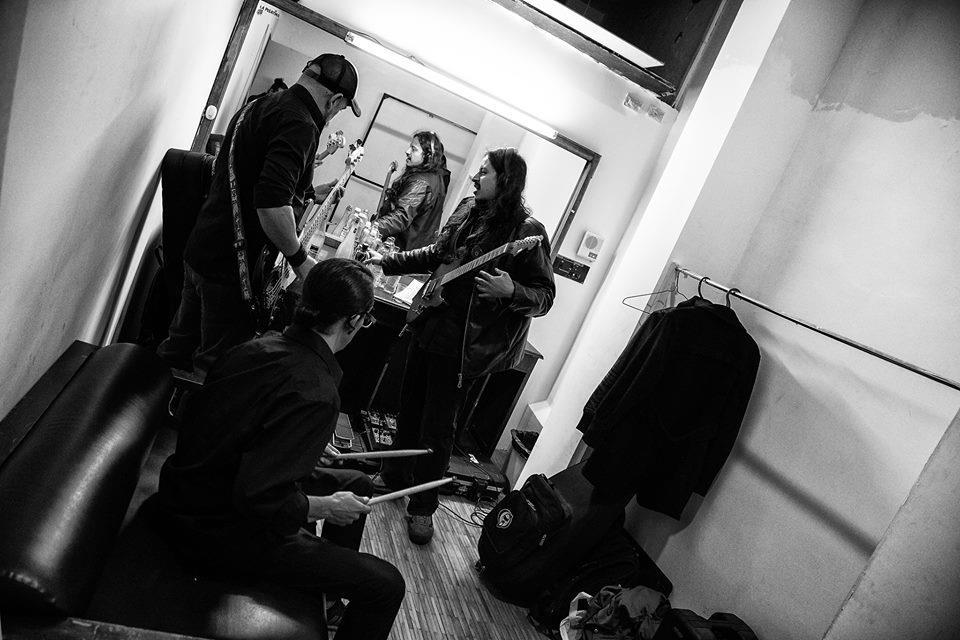 HUESOSROTOS CONTACT:
https://www.facebook.com/huesosrotosoficial/
https://open.spotify.com/artist/1b62aZ72lfO1cvstlprTii?si=ILqH7w3XQf2AbEw0V6RvGA&fbclid=IwAR2t-gjfv_tvwUFSseBfivZsOnyTvBqUwU6YCm5euK25Eeq1EHb7w7uX8OE