!!!HELLISH BLACKENED SPEED THRASH METAL FROM FRANCE!!!
We had a conversation with Franck Necrovorator (Bass/Vokills). Enjoy!
Welcome to the FILTHY DOGS OF METAL Webzine.
Tell us a few things about HOLY WAR (Members, Starting Year etc).
Hailz, thanks for interviewing us. We started the band very long ago. It was in end of 1985, debut of 1986. We were all living around Rennes, a big town in Britany (France). I was a student back then along with my very good mate Erwann (who was also a student in medicine), the two other guys was also pretty young (18 to 20) and were working in factories. The three guys decided to start a Metal band together and they recruited me as a singer. At the beginning we did Speed Metal like Slayer, Venom because they were really our two major influences! We were absolutely crazy about these two bands and we wanted to make the same music as them! Their music was our ultimate horizon!!!
I joined the band in the course of 86 and we then started to rehearse (about 1 to 2 times a week). The thing is that our rehearsal room was actually located under the tole shed of a farm, a kind of barn, where there were chickens, pigs and cows in a corner! it was crazy and in the winter it was so cold in there that we had to play with warm gloves and wool hats!!! Crazy shit back then, lots of booze too!!! We rehearsed in these crazy conditions for about two years, until about the end of the band. From 1986 to 1988 the line up remain the same ie : Erwann (aka Loa) on bass (he was also the mastermind of the band), Gérard (aka GG) on guitars, Stèph on drums and me at the shrieking mike.
In the early 87 our music began to evolve and to change style, we were getting closer and closer to punk and hardcore besides our bassist cut his hair that he had very long to adopt the London mohawk punk's hair style. Our music was then closer to crust punk or crossover thrash bands like Cryptic Slaughter, DRI than the Slayer/ Venom of the beginnings. We didn't do many concerts, about 5 or 6 during the whole life of the band. And every time it would turn into a fight or a big mess, sometimes with cops in it, because obviously the whole guys were ultradrunk, whether it was us or the audience (punks joining metalheads). For people we know Holy War was synonymous with Total Chaos.
88 it's the end of the story, a fight between the guitarist and the drummer over a broken guitar after a gig, and the bassist and I moving to Paris, everyone vanished into the wild before the band could record an official demo.
You have recently released your EP ''Holy Fükkin' Warr!!!''. What is the feedback from your audience as well as from the press?
Everything's fine. Feedbacks are good, whether from the audience or specialized media, although on a very underground scale. We are happy and that motivates us for the future.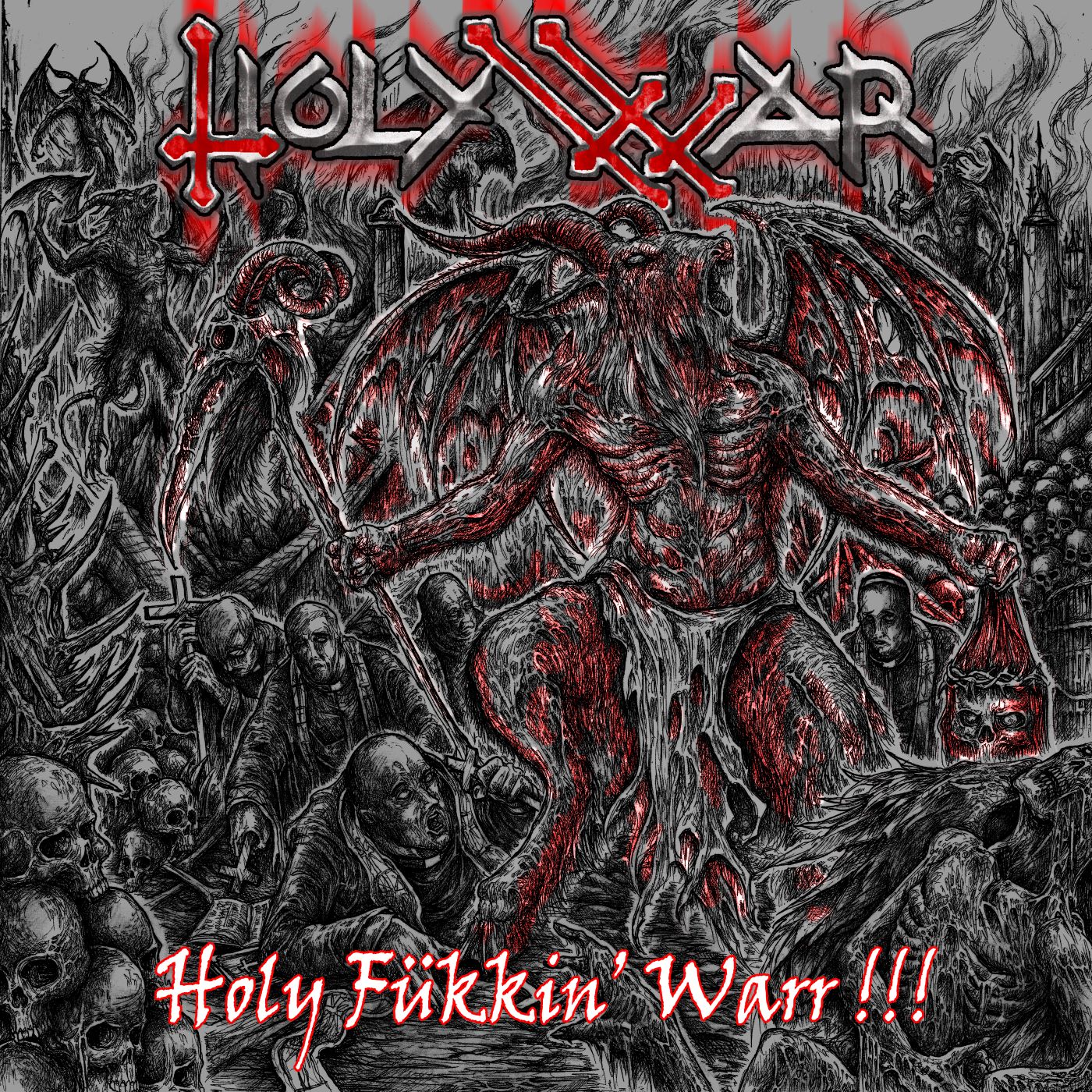 Label or DIY and why?
DIY is the vest way to keep control over what you want to play and how you want to make you music. Labels are fine too. Especially when they are underground, held by enthusiasts who give you unconditional support and ensure you visibility through their network.
Do you prefer Vinyl, Tape, CD or Digital Format and why is that?
I'm a pretty old guy now (54), I grew up with K7 Tape and Vinyl. I also experienced the beginning of the CD and everything else. I don't like mp3 and dematerialised stuff. It is convenient to discover artists but when you love a band and you want to support a scene that is so close to your heart you buy the physical supports. Period. I am a huge fan of speed black thrash Metal from everywhere and I have not far from a thousand CDs and K7 of bands just in that style.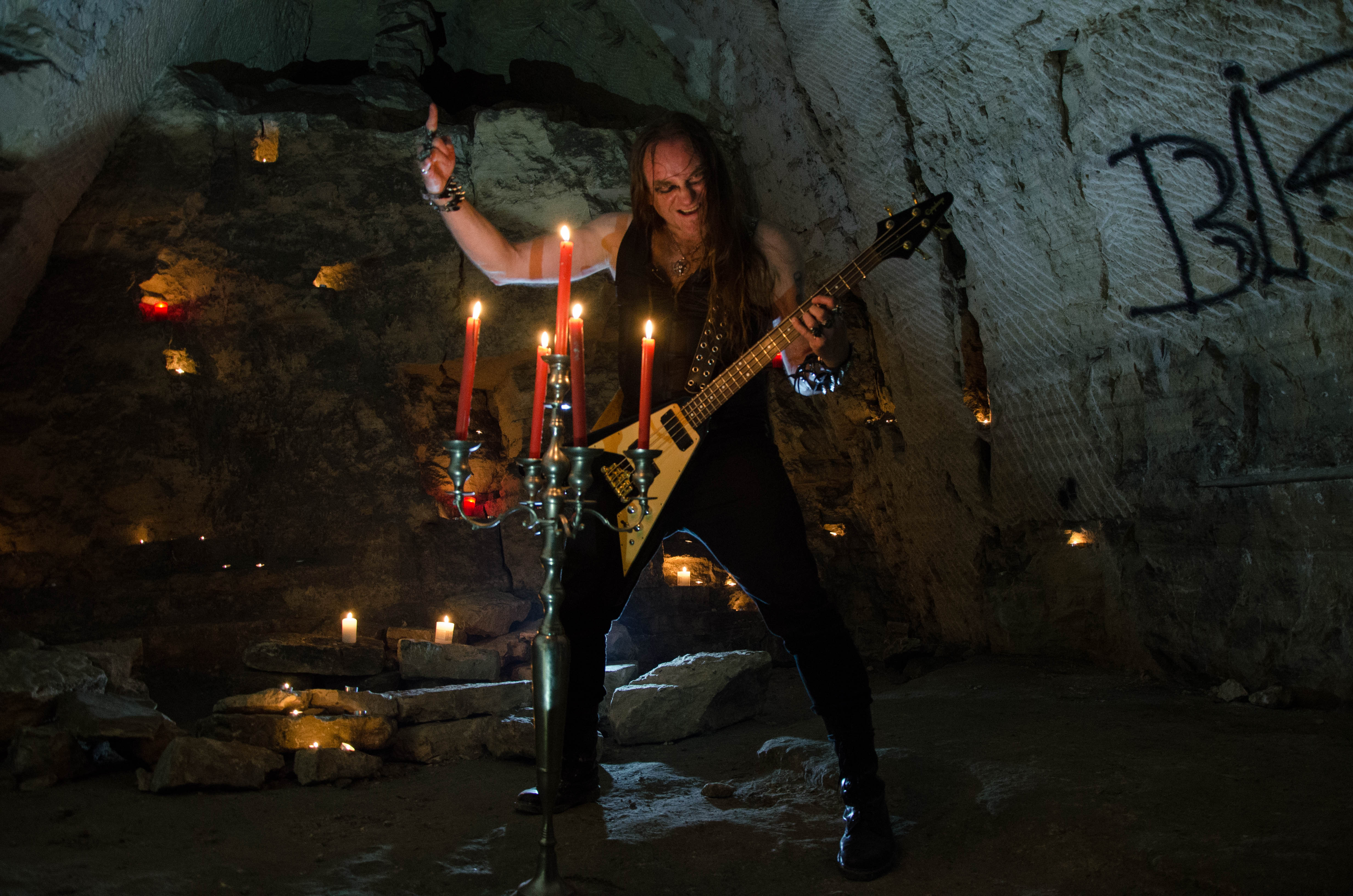 Your music style is Blackened Speed/Thrash Metal. Which are your main influences (Favourite Artists / Bands etc.)
As I say before : the almighty Venom, Slayer, early Sodom & Kreator, early Destruction, Poison, Sarcofago, Hellhammer/Celtic Frost, Onslaught, Possessed, Bathory, Bulldozer, Warfare and so on… I also love very much the current bands : Desaster, Aura Noir, Destroyer666, Urn, Midnight, Hellripper, Toxic Holocaust, Nifelheim , Nocturnal, Cruel Force and tons of other underground acts.
Which things, do you think, a Band should sacrifice in order to succeed? Have you ever sacrificed anything in your life for a better future of your Band?
You have to eat a toasted baby every morning before you have success, I guess ! 3:) Once I sacrificed a girlfriend to ensure the future of my band but it didn't work Ha ha ha...
Describe your ideal live show as a performance Band. Have you already experienced that?
My ideal show? An occult and mystical atmosphere a lot of noise, ultra fast and sharp riffs, unrelentless bass & drums apocalypse, a hellish broken voice that cries out its hatred, disgust and strength, nails, inverted crosses, chains, fire, sweat and tons of beers !!!! We haven't reached this goal yet but we are working on it to achieve The Blast in our own definition!!!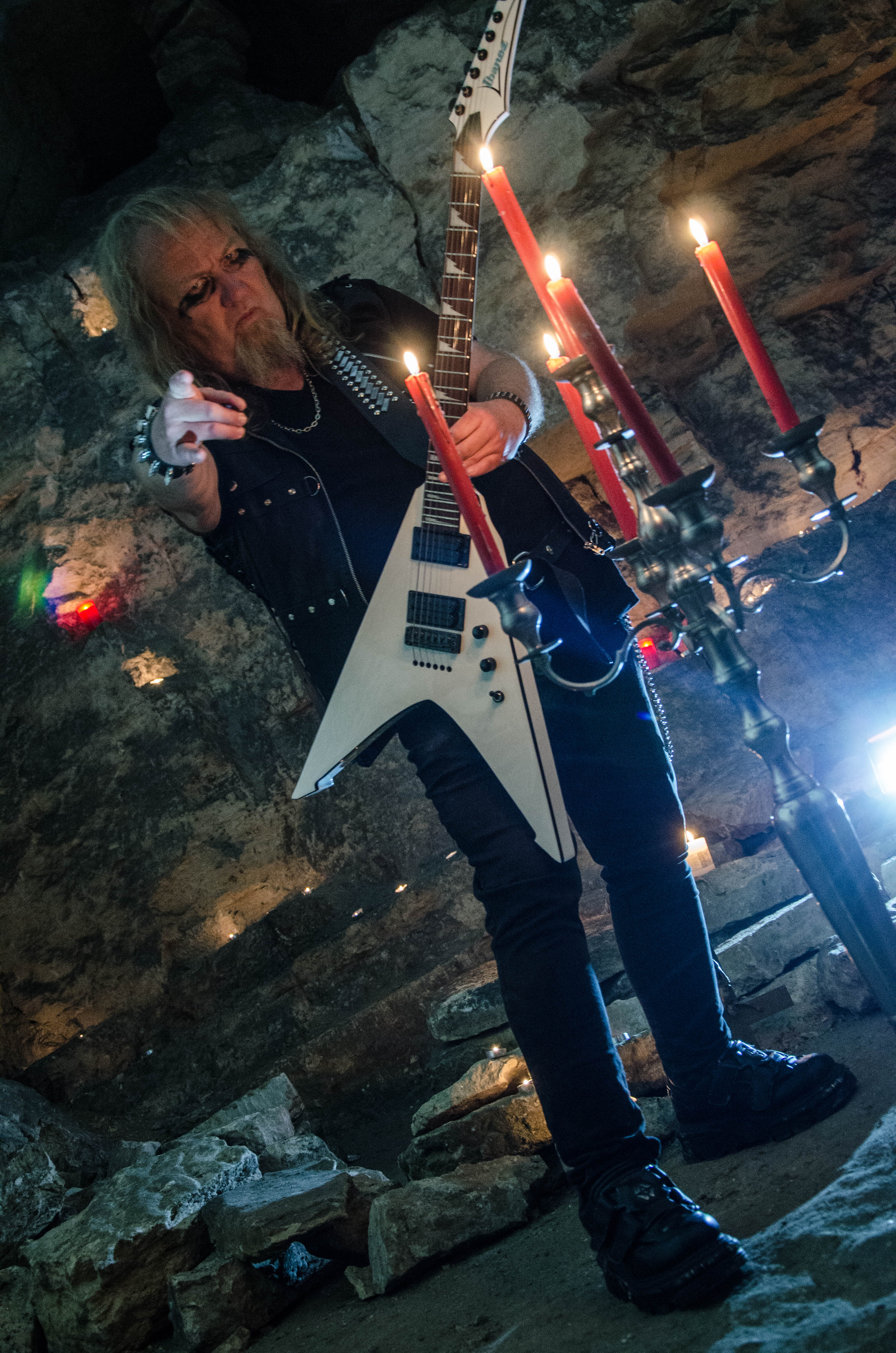 Which attributes, do you think, that a new Black/Thrash Metal Band should have in order to gain identity and be unique?
You have to work again and again on the unity of your music and try to create a visual and sound entity that sticks and expresses your own vision, that's all I think.
Do you believe that Digital Platforms help the new Black/Thrash Metal Bands? Which, do you think, is the ideal way for a Band to promote its work?
Yes, of course we mustn't refuse the help and visibility that new social media such as facebook, soundcloud, bandcamp, etc brings. It allows you to put your music online and to offer it to audiences all over the world with a facility that we didn't have at the time of tape trading and paper zines (which I knew really well). But this is not an end in itself, all this is only a tool of communication and nothing else. We should not be content with and not go beyond. Nothing replaces reality.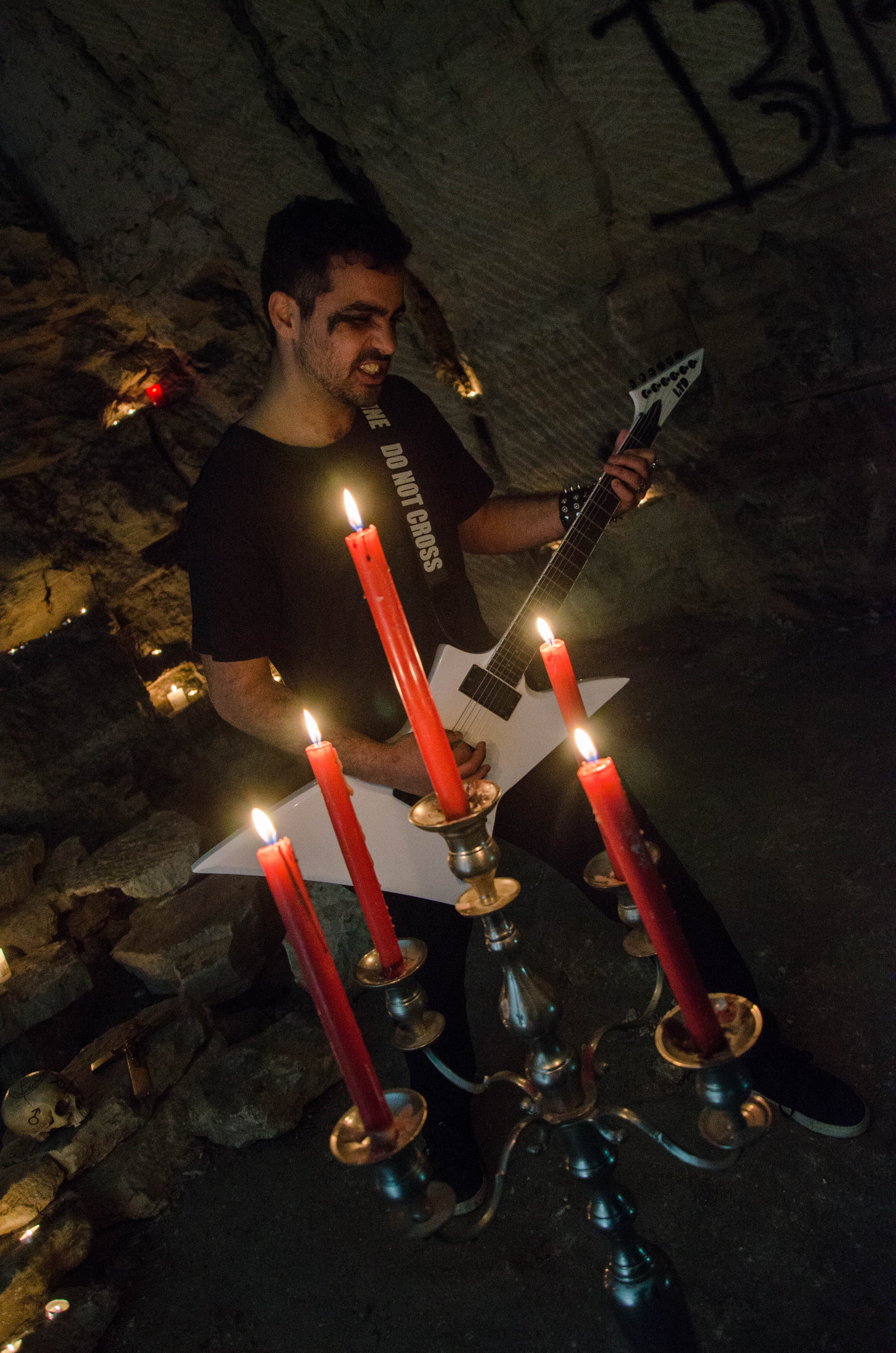 Tell us a few things about the New Underground Metal Scene in France (Bands, Fanzines, Webzines, Metal Clubs etc.)
Ok, Metal scene in France is huge. We have a lot of very talented, interesting and skilled bands. Talking about the blackened speed thrash scene, there is a bunch of bands that are now very relevant and promising. We have for example a band like Sacrifizer who has just released a 1st album « The diamond of Lucifer » absolutely huge, a real killer! We also have Conquerors (East of France), a brutal black thrash band that smashes your head on record as well as on live shows. Mortal Scepter, Manzer, Hexecutor, Grand Bouc Noir are also some of our best bands. And it's just a small part of the scene there's more and more coming each year.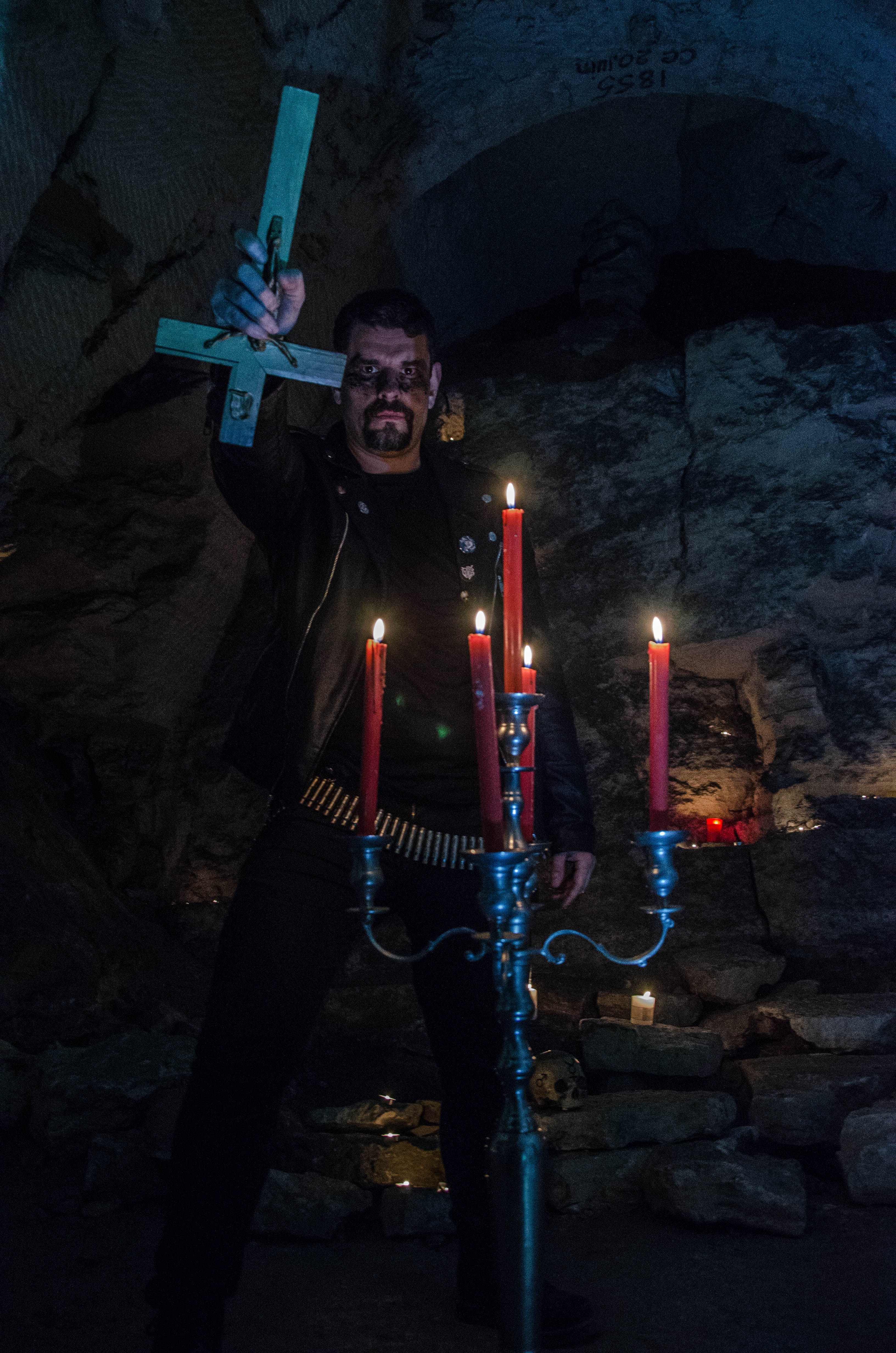 Do you know anything about the Hellenic Metal Scene?
Yeah I know pretty well the Hellenic scene. I really appreciate bands like Satan's Wrath, Principality of Hell, Necromantia, Chainsaw, Chaoshorde, Omega, Slaughtered Priest… in a more advanced Black Metal avant garde style I had a huge crush on the band Hail Spirit Noir, their music is fantastic.
What are your future plans?
Our future plans are first :to release the first EP both on K7 tape and CD. I'm working with a french label and also an Argentinian label to release each physical support. It Will be limited edition both on K7 and CD. I hope I can get all this out before summer. Then our next effort will be to record our very first LP with the new line up. More than half of the titles are already written. Now we're going to have to work very hard to make this great on record as in gigs!!!
Thank you very much for your time & Keep up the good work! The closure is yours.
A big thank you for your support, thanks to you for giving life to the underground and allowing the audience to discover new bands in the genre we love! All this is exciting as Hell !!! 3:)
By Steve the Filthy Dog.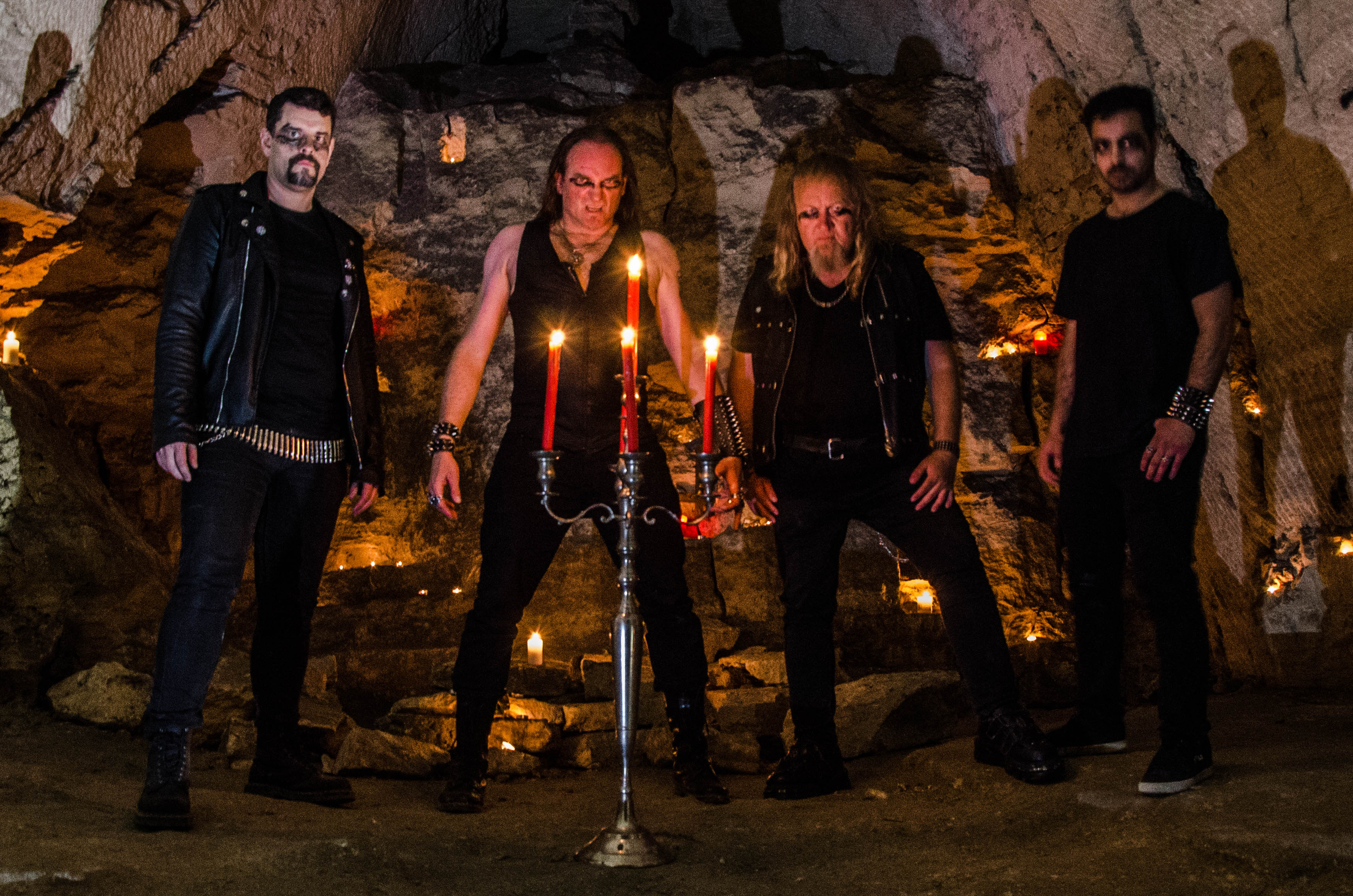 HOLY WAR CONTACT:
https://www.facebook.com/MayhemicSpeedMetal/
https://holywar1.bandcamp.com/