!!!FRENCH METAL ATTACK!!!
We had a conversation with TENTATION. Enjoy!
Welcome to the FILTHY DOGS OF METAL Webzine.
1. Tell us a few things about TENTATION (Members, Starting Year etc).
Laurent : Drum, Guillaume x 2 : Guitar and Bass, Patrice : "singer".
The band was born in 2012, at Torreilles, a little village in south of France with Patrice (drums), Guix (bass) and Guillaume (guitar). We only want to play music for fun and begun to write Heavy Metal song in french because it's a fucking great style. We worked on two tracks before changed line up and included Laurent as a drummer.
2. Your last work was a split EP with IRON SLAUGHT. Have you prepared anything new since then?
Yes, Actually we work many new songs for our first album (Normally beginning of 2021) .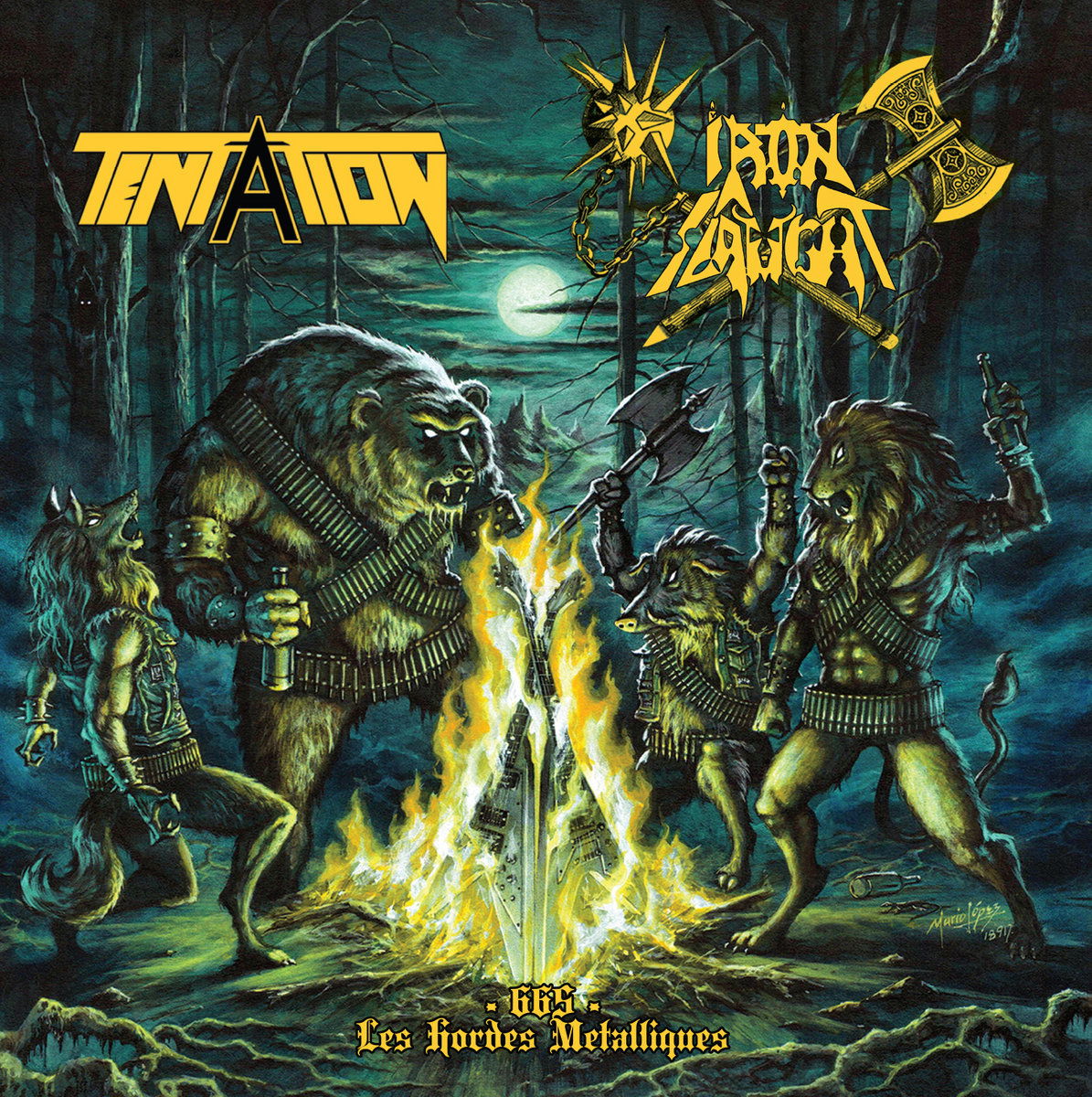 3. Label or DIY and why?
We will working with many labels for the different release (LP, CD and Tape). For sure the CD will be release with Inferno Records. For the rest we don't know, we will speaking with the labels and we making decision.
4. Do you prefer Vinyl, Tape, CD or Digital Format and why is that?
If i have no choice i choose the Vinyl because for me it's the best sound and this is the best way to highlight the cover. After i like all physical stuff (I buy LPs, Cds and tapes).
Digital Format ? Of course the sound of Mp3's it's the bes….. ahahaha bad joke.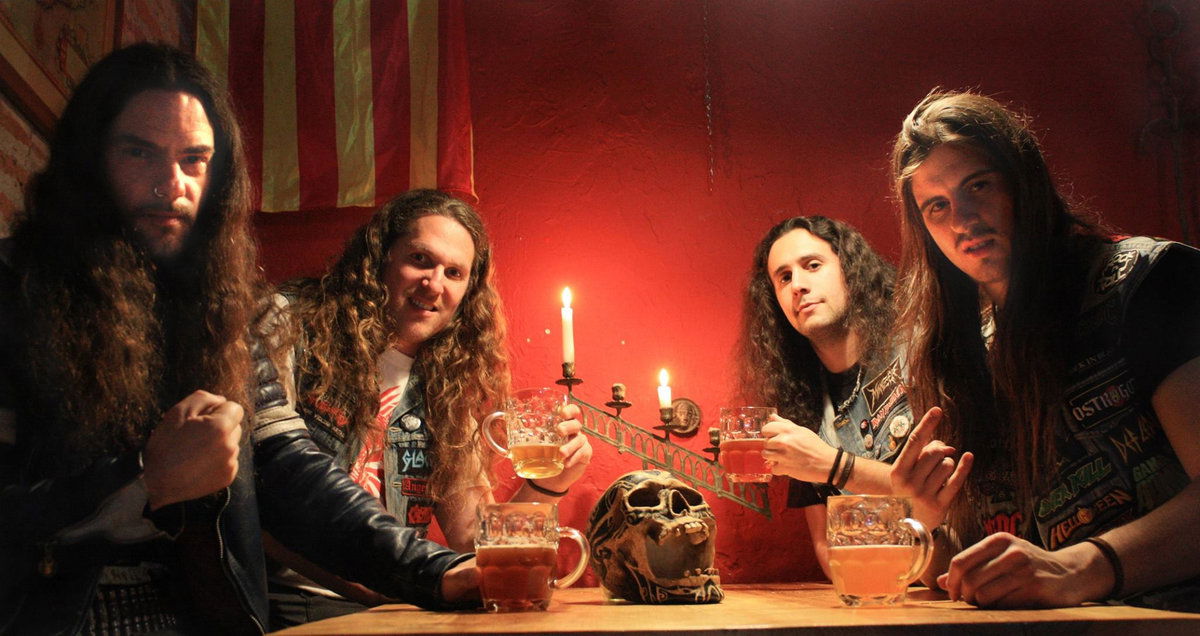 5. Your music style is Heavy Metal. Which are your main influences (Favourite Artists / Bands etc.)
Our first influence is Traditional Heavy metal because we listen this music all of time but we likes many different styles. For example Laurent like Thrash/Death Metal, Patrice like Black/Death Metal, Guillaume Likes Hard Rock/Rock Music and Guix (Me) Like Doom/Hard US/Glam.
6. Which things, do you think, a Band should sacrifice in order to succeed? Have you ever sacrificed anything in your life for a better future of your Band?
For us TENTATION it's a Passion's project, it's not our work. We have a families, works, and other Hobbies. In any case we must sacrifice something for the band. We're lucky to be where we are right now. The day we have to sacrifice something it will announce the end of the band.
7. Describe your ideal live show as a performance Band. Have you already experienced that?
Our ideal live show it's simple ! Little stage, beers, Friends and passionate people in front of stage !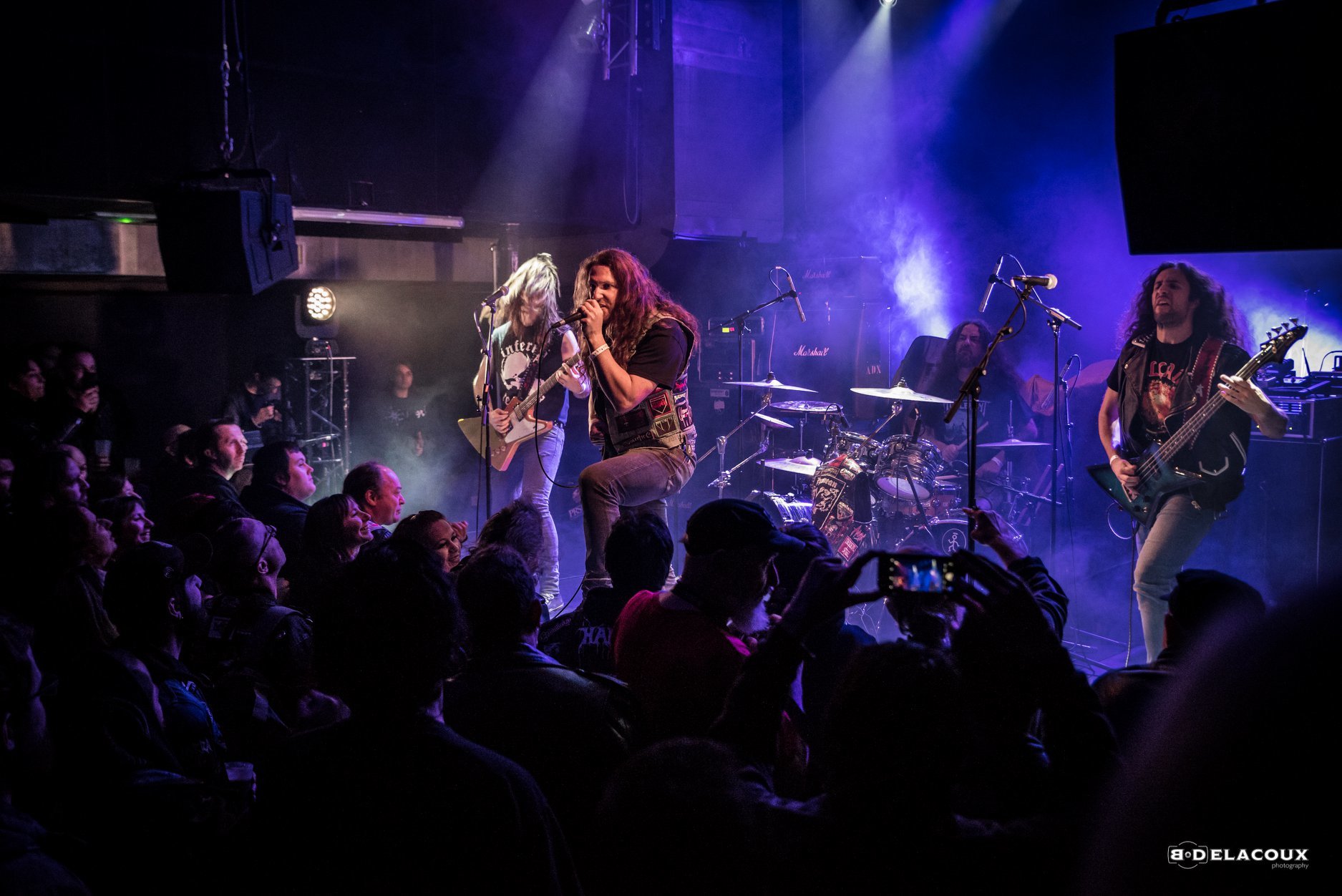 8. Which attributes, do you think, that a new Heavy Metal Band should have in order to gain identity and be unique?
Don't get into trouble, live your music and above all enjoy yourself. Someone will always find a connection with this or that big band but yes it's normal, it's part of the influences.
9. Do you believe that Bandcamp and other Digital Platforms help the new Heavy Metal Bands? Which, do you think, is the ideal way for a Band to promote its work?
Actually the best for promote it's work is the digital platforms and social networks, we can be for or against this method but it's the reality. Now we discover a band by snooping on Youtube or Bandcamp, if you like it, you send a pm to the bands or Labels for BUYING Stuffs (don't downloading !!).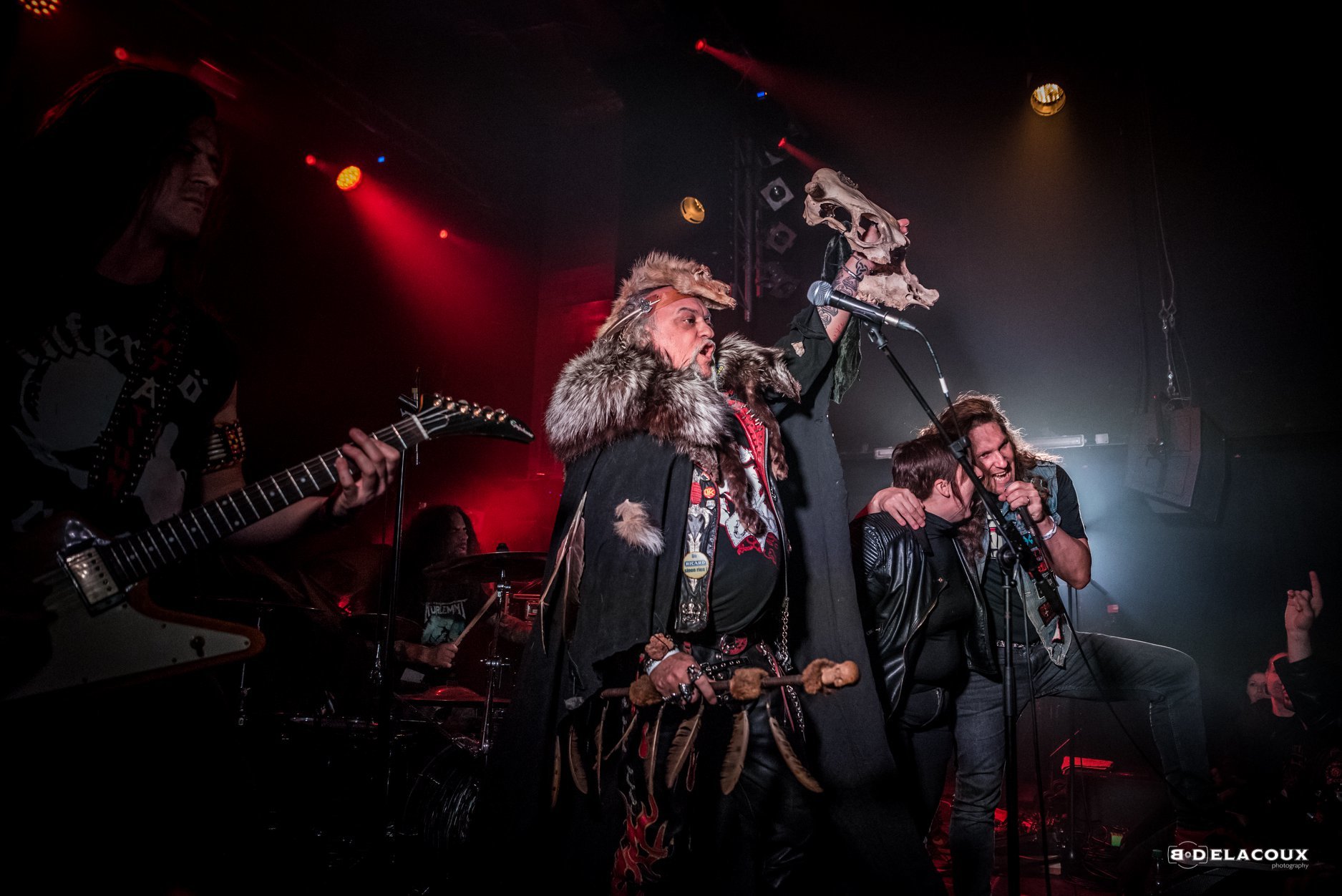 10. Tell us a few things about the New Underground Heavy Metal Scene in France (Bands, Fanzines, Webzines, Metal Clubs etc.)
France is full of multitude amazing bands such as Sacrifizer or Hexecutor are cool Black Thrash bands, For Heavy Metal : Iron Slaught, Herzel, Citadelle, Electric Shock, Silver Machine, Hürlement, Lonewolf, Stonewitch….. For Death Metal : Necrowretch, Cadaveric Fumes, Venifixion, Fall of seraphs, Ritualization…..
Fanzines/webzine we have Lucifer Mag, Metal Witchraft Mag, Long Live The Loud Zine Underground Investigation… For Metal Clubs (Associations) : Volume Brutal , Turbo Lovers, La Vonologie, Metal Invation, Heavy Duty, Metal Is The Law, Phoenix Rising, FHMC…
Labels : Inferno Records, Triumph Ov Death, La Fin Du Monde, Emanes Metal, Forgotten Wisdom Prod, Impious Dessecration Records, Brenus Records, L'armée des morts records…. As you can see it's quite diverse and the list goes !!!
11. Do you know anything about the Hellenic Metal Scene?
I'm sorry but Nothing….
12. What are your future plans?
3 or 4 gigs during this year and record our first album….. After wait and see !
13. Thank you very much for your time & Keep up the good work! The closure is yours.
Thanks to you, have a good lucks and times with your Webzine and cheers !!!
By Steve the Filthy Dog.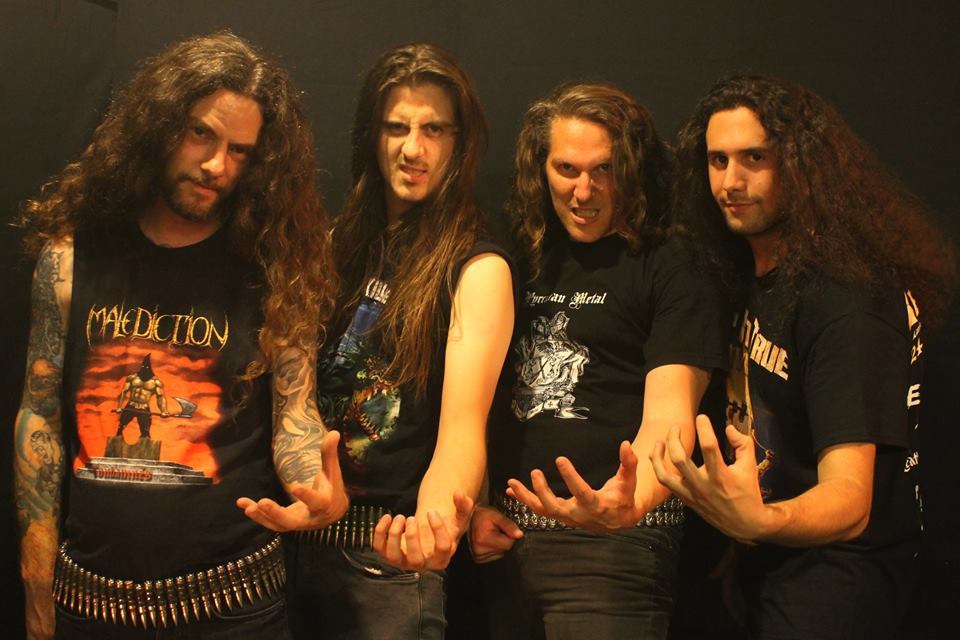 TENTATION CONTACT:
https://www.facebook.com/tentationfrance
https://tentationfrance.bandcamp.com/