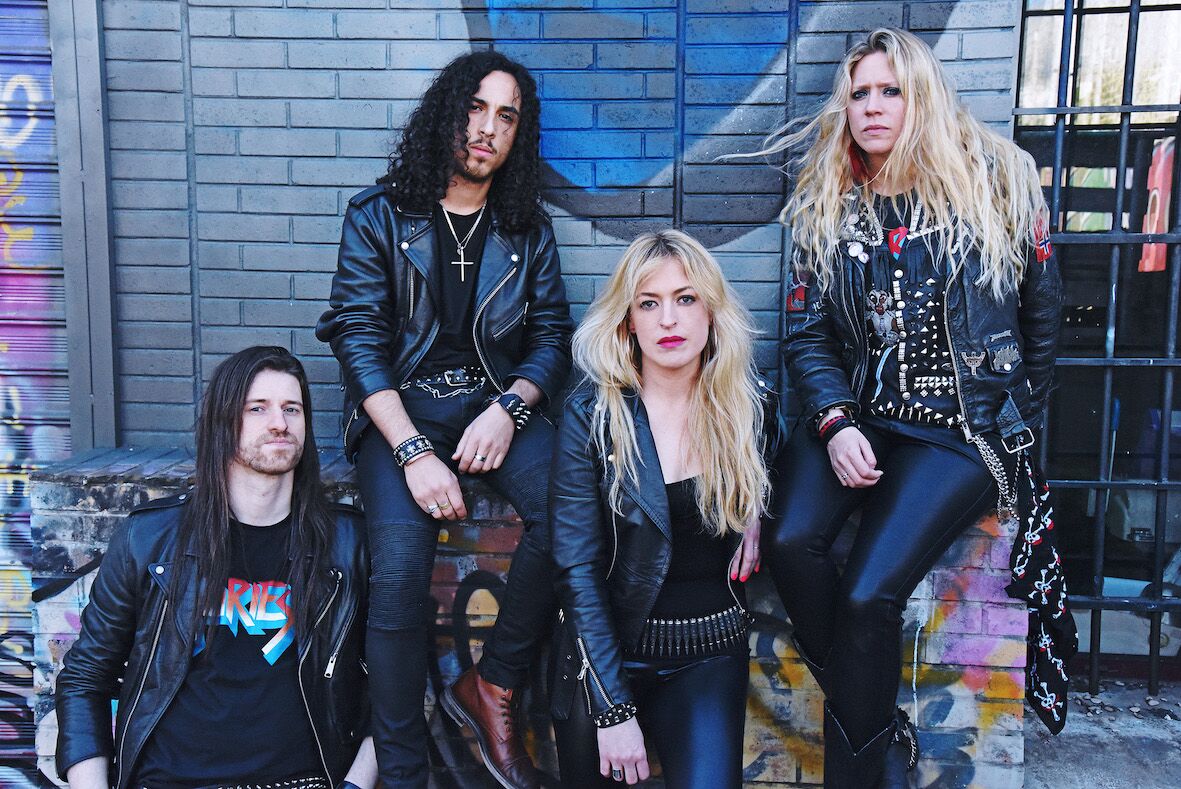 !!!FRENCH HEAVY METAL!!!
We had a conversation with Lynda (Bass/Vocals) & Zaza (Drums). Enjoy!
Welcome to the FILTHY DOGS OF METAL Webzine.
1. Tell us a few things about FURIES (Members, Starting Year etc).
Hello ! FURIES is composed of 2 women and 2 men : Lynda Basstarde (Bass/Vocals), Zaza Bathory (Drums), Billy Laser and Sam Flash (Lead Guitars).
This lineup exists since 2016. At the beginning, it was an all-female Hard Rock band leaded by Zaza Bathory since 2013, and then it became Heavy Metal with the arrival of Lynda Basstarde in 2015, and then with the boys in 2016.
Right now, we know we found the right lineup till death !

2. In 2017 you have released your demo tape ''Unleash The Furies''. What was the Feedback from your audience as well as from the Press?
Yes, this release contains two songs: Unleash The Furies and Prince of The Middle East, also available in digital.
People were very enthusiastic by these songs and by their power, melodies and consistency. So we were very happy and proud of that, as it was our first release.
We got some good reviews from webzines and print magazines but also we could play on TV and on national radio. That was quite unexpected !

3. Label or DIY and why?
Both ! Well, we like to work with professionals because they know their jobs and they can bring their support, savoir-faire and network to our band.
For the recording of our forthcoming album, the boys recorded they guitar parts at home, thanks to new technologies and home studios.
But for the rest, we recorded at the Labomatic Studios here in Paris, owned by Dominique Blanc-Francard and Bénédicte Schmitt with Igor Moreno as sound engineer !
That's a good example that shows we use both. For the moment, we are considering some proposals with labels, we are actually in the case of lots of bands choices: self-release or label deal... We'll see !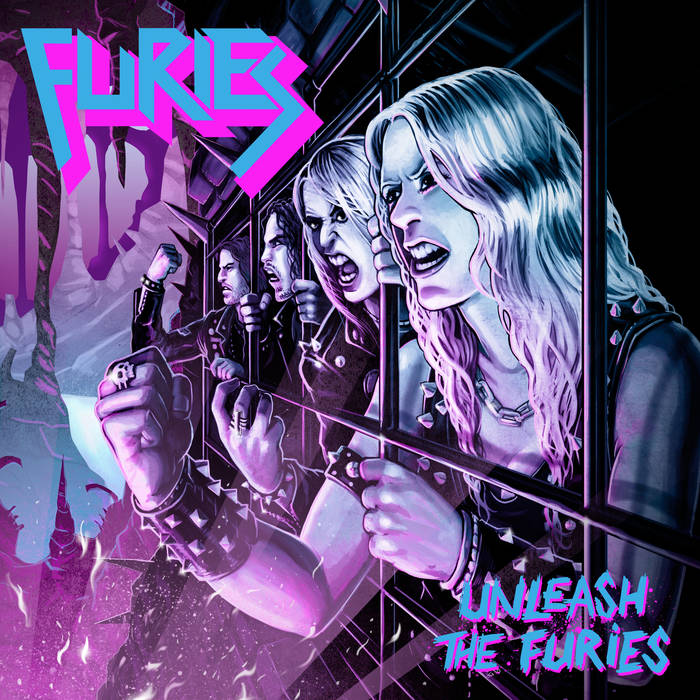 4. Do you prefer Vinyl, Tape, CD or Digital Format and why is that?
We love the Tape format because it's like a relic, small and beautiful item, available in several colours!
Some of our band members grew up with this format and discovered most of Metal bands with cassettes. But we also like the other materials of course.
We assume that some aspects of our music can be percepted as '80's vintage' but we like to live with our time as well, so we don't exclude digital which is, today, essential for bands like us.

5. Your music style is Heavy Metal. Which are your main influences (Favourite Artists / Bands etc.)
Lynda: For me, I like bands such as Judas Priest, Annihilator, Megadeth, Iron Maiden but also Black Sabbath and other black metal stuffs for the dark atmospheres.
Zaza: Heavy but also Thrash or old school hard rock: Judas Priest (n°1) Death (and affiliated bands such as Cynic, Sadus..), Sepultura, Kreator, or Testament… but I'm a huge fan of Rainbow, Led Zep… well there are too many bands!

6. Which things, do you think, a Band should sacrifice in order to succeed?
Have you ever sacrificed anything in your life for a better future of your Band?
Everything !
Lynda: Indeed, when you are in a band, you have to do a lot of sacrifices! Previously, I was in a band for 12 years, and we had rehearsals every week, and tried to organize holidays or whatever asking the other band members before!
I think we have the same rigor in Furies, I like the rigor because it builds the strength. Sometimes you know, you are tired, and it's cold outside, but you have to go to the rehearsals, or you planned to spend some time with your family and friends, but you have a last minute super gig! These are sacrifices because the band becomes YOUR priority.
Some people can't understand that, but you are not alone, we're a team and your band mates are counting on you too. The band means a lot to me, but on the other hand too, I am happy with what I am doing and where we are going all together.
Zaza: As Lynda says, there are lots of sacrifices to do, a band takes a lot of time in one's life, as soon as you want to be proud of what you do. That can be personal work with your instrument, gigs and rehearsals with bandmates. You have to be capable to put aside time with your friends and family, but also sometimes your work, the one that pays the bills!
And a big part of our money goes to our instruments, rehearsal space, recording studio, merchandising production...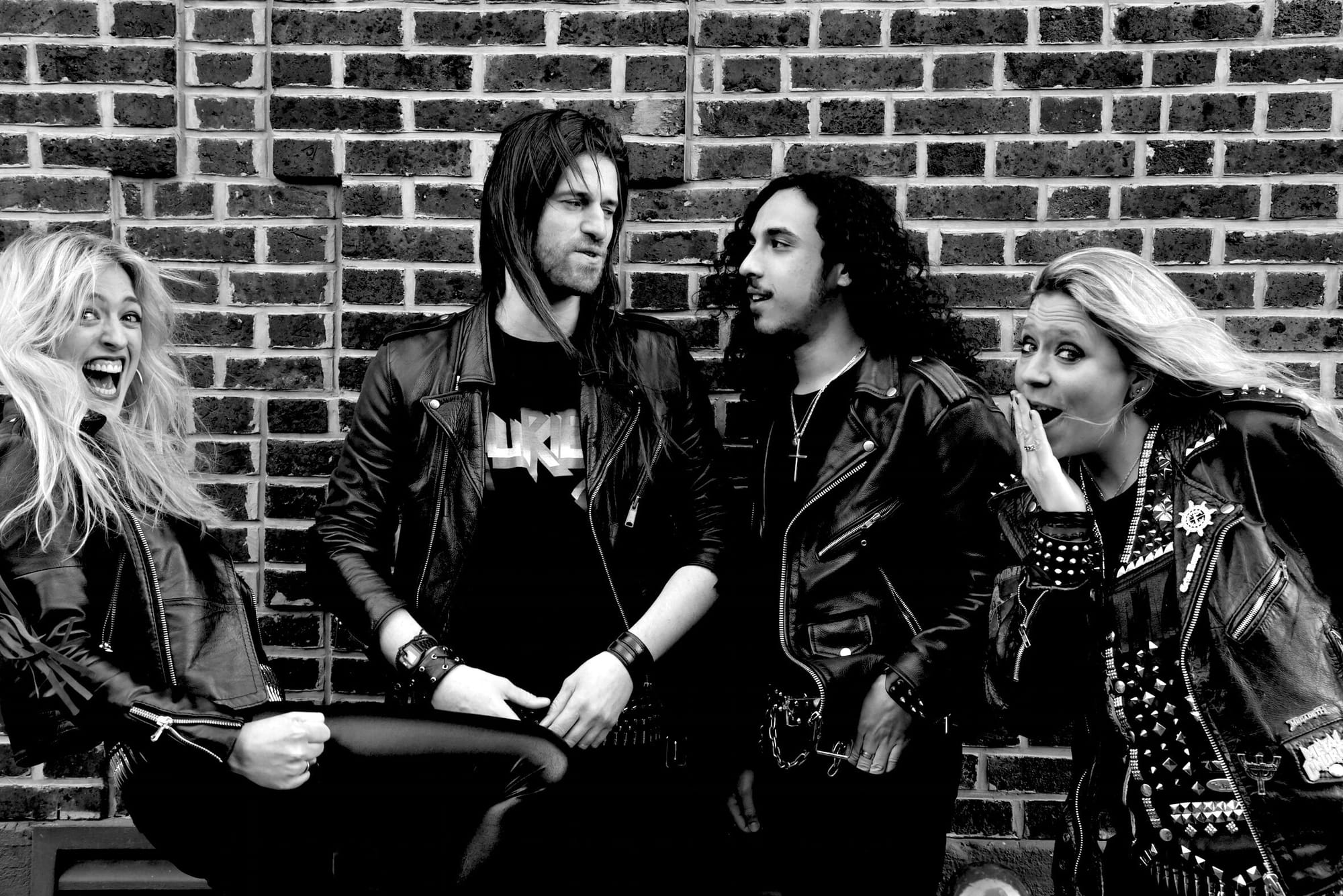 7. Describe your ideal live show as a performance Band. Have you already experienced that?
Lynda: My Ideal live show would be a very worked one with different great lights, a lot of elements on stage almost as if we were performing a theater play !
And of course in front of an ecstatic audience!
Zaza: Yeah! And loads of fire and smoke haha!

8. Which attributes, do you think, that a new Heavy Metal Band should have in order to gain identity and be unique?
Lynda: That's a question we are asking ourselves! Let the alchemy play its role!
Zaza: as soon as you know why you play Heavy Metal and stay true with yourself and your goals, I think you can explore everything that can enrich your approach.
That's very important I think, to look what is also done in other types of music artistically, visually, but also in other art forms like cinema and graphic arts. We shouldn't avoid any kind of inspiration to add something new to our music.

9. Do you believe that Bandcamp and other Digital Platforms help the new Heavy Metal Bands? Which, do you think, is the ideal way for a Band to promote its work?
Lynda: Yes of course all the social medias help for the promotion of any band! At the time there were flyers, materials trading and the news was spreading by talking.
Now, you can reach a lot of people with just one click, making great and beautiful video clips etc. It's really fast to have any kind of information or music!
But, with all that huge mountain of information, now people can drown...So we have to think of how being outsiders…
Zaza: I think Bandcamp is a GREAT solution for bands who want to increase their fanbase and touch directly people who are really into music.
But not everyone is on Bandcamp so we also have to work the "old fashion" way, with medias and networks that can considerably increase our visibility.
So with this in mind, we have to be our own PRs and contact directly blogs, webzines and magazines who could be interested in our music and spread the word for us.
Promotion is very important, and as nobody is waiting for us, we have to take the lead and GO FORTH!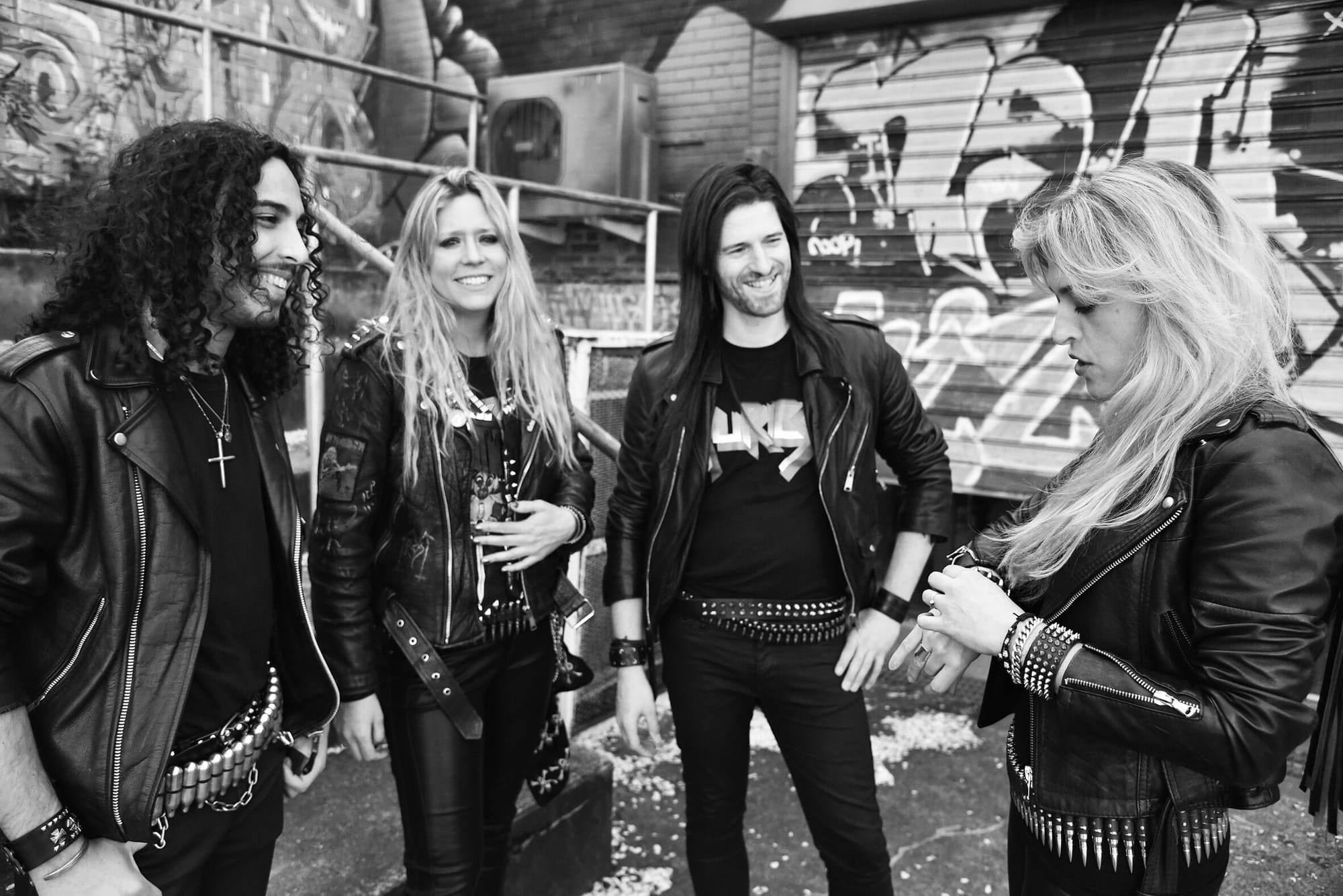 10. Tell us a few things about the New Underground Metal Scene in France (Bands, Fanzines, Webzines, Metal Clubs etc.)
Lynda: The metal scene here is more oriented extreme metal but now you have a sort of a heavy revival with some french bands such as Hürlement or Existance.
In Paris we are lucky because more than once a week, you can attend a metal gig. There are also a few metal bars opened almost every day, and some festivals across the country. So there is a french underground metal scene!
Zaza: In France, we have a very strong community of Metal bloggers, journalists, fans and thanks to social medias, you can connect with anyone.
There is a lot of creativity in France, even if we are not reputed for our Metal scene (aside from Gojira and Hellfest and BIG acts like that) compared to our German neighbours, by example.
We have to keep the good work, and continue believing in our initiatives.

11. Do you know anything about the Hellenic Metal Scene?
Lynda: Not really sorry. I just heard a long time ago about that band Astarte, an all-female black metal band. I also heard about a festival called Into The Battle where I was supposed to sing with Sortilège this December 2019.
But I would love to know more about bands in Greece !
Zaza: I think Septic Flesh is the only Hellenic Metal band I know. I am amazed by their drummer Kerim "Krimh" Lechner who is such a BRILLIANT musician.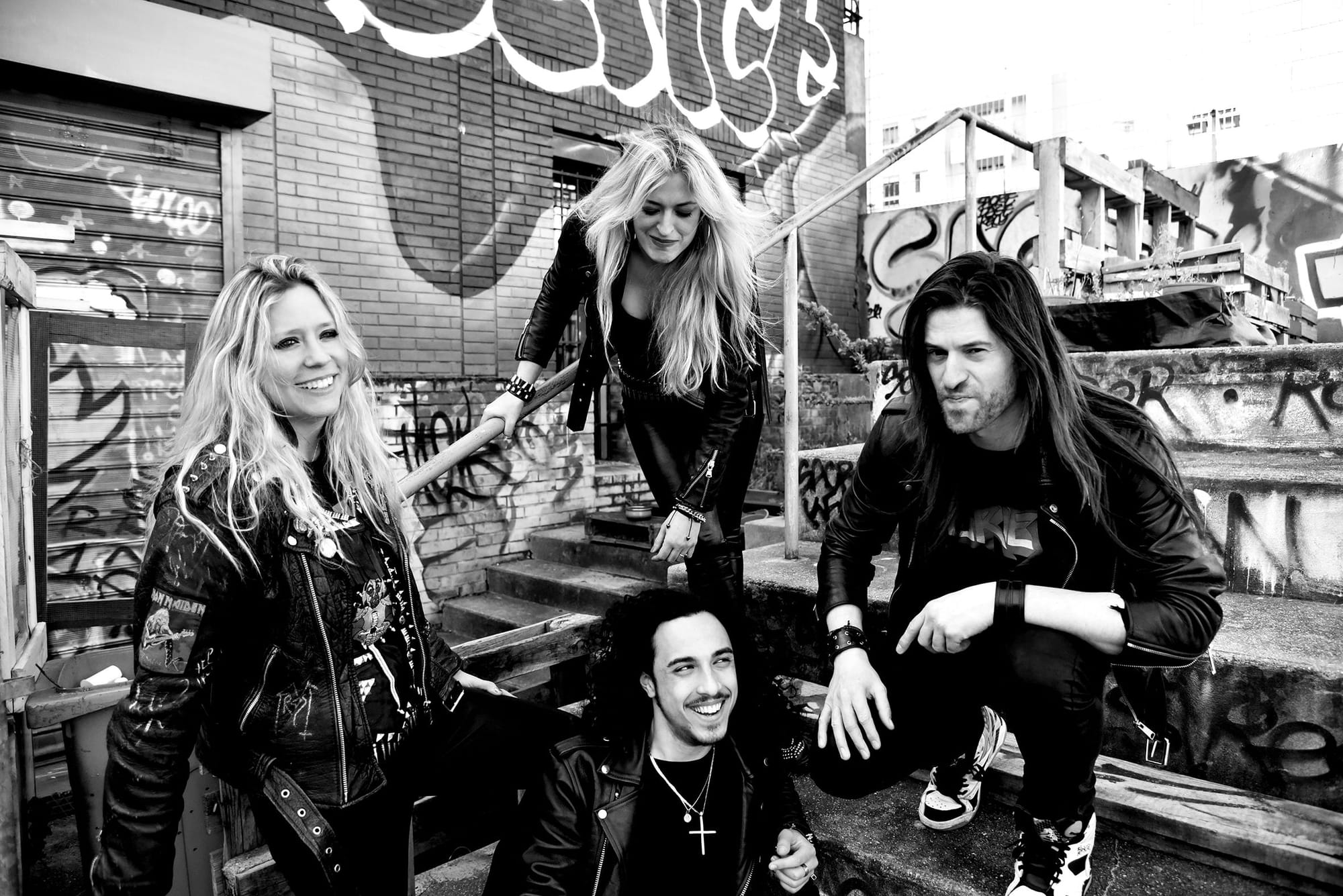 12. What are your future plans?
We are about to release our album on April 2020, that will be mixed and mastered by Simone Mularoni (DGM / Domination Studio / Frontiers records) at the end of January.
So we are very impatient but there is still a lot of work to do, so stay tuned ! ;)
And of course, we are planning to play everywhere possible, contact us to have FURIES in your town, you, the reader of this interview! Yes, YOU ! Grab your phone! ;)

13. Thank you very much for your time & Keep up the good work! The closure is yours.
Thank YOU for your support ! and Welcome to all of our new fans!
That's an honor for us to cross the frontiers of France and talk to Greek Metalheads, we hope to meet you soon!
By Steve the Filthy Dog.
Photo Credit: Sonia Blade & Gaelle Evellin.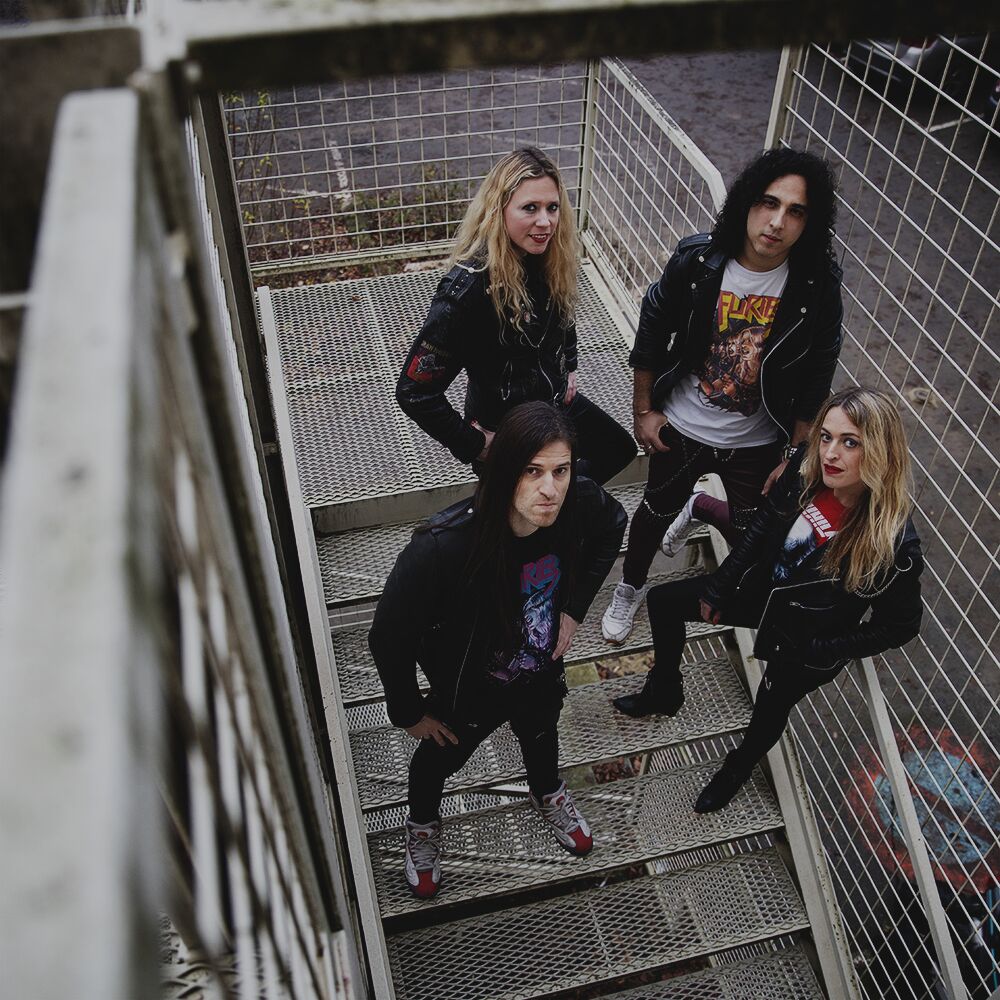 FURIES CONTACT:
https://furiesband.bandcamp.com/
https://www.furiesofficial.com/
https://www.facebook.com/furiesofficial/
https://twitter.com/Furies_Official