!!!THRASH METAL FROM PERU!!!
We had a conversation with HELLTHRASHER.Enjoy!
Welcome to the FILTHY DOGS OF METAL Webzine.
1. Tell us a few things about HELLTHRASHER (Members, Starting Year etc).
It was formed in Lima - Peru in January 2014 with Ivan Anikiller (Guitar and Voice) Osmar Orihuela (Drums) this formation would last until December 2014 then the band would have a long recess until October 2018 where several shows performed until the reappearance on the stage with new formation actuality and some changes of drummer the current formation are: ThrashKill: Vocals, Ivan Anikiller: Guitar, Skull: guitar, Renzo Demon: Bass, Ricardo HellHound: Drums
Discography :
- Live and Chaotic 2014: (Demo 2014)
- Alcoholic Essay: (Demo 2019)
- In Darkness: (LP- 2020)
2. You have recently released your album ''En Tinieblas''. What is the Feedback from your audience as well as from the Press?
It was published at the end of January 2020 in Cd format and Cassette was well received by our followers and specialized press in our country and neighboring countries, of which we had many reviews, very favorable reviews especially for the classic sound and lyrics with which many Bangers of our scene felt identified.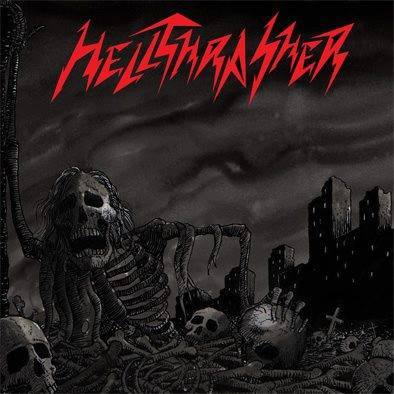 3. Label or DIY and why?
Label for now it is important to have the media and the broadcasting contacts that labels have, in the future we plan to produce our materials independently and have full control of our productions at least in our country but if we want to have labels from other countries that Show interested in spreading our music.
4. Do you prefer Vinyl, Tape, CD or Digital Format and why is that?
We prefer any physical format, especially cassette and vinyl, rather than digital, although digital platforms help spread our music beyond our borders, it is always necessary to have a physical support for our productions that we can sell in our shows to our followers.
5. Your music style is Thrash Metal. Which are your main influences (Favourite Artists / Bands etc.)
We also listen to other styles such as heavy metal, hard rock and punk among others but we are essentially influenced by the classic thrash and heavy metal bands like Slayer, Sepultura, Exodus, Whiplash, Guillotine, Overkill, Morbid Saint, Sodom, Destruction, Kreator, Metallica, Iron Maiden, Black Sabbath, Motorhead and a thousand other bands.
6. Which things, do you think, a Band should sacrifice in order to succeed? Have you ever sacrificed anything in your life for a better future of your Band?
Basically it is to sacrifice your time that you must dedicate to the tests, to compose, to write. More than once someone from the band had to leave a family commitment to fulfill an agreed show and travel outside our city for a presentation where you get away from the family who often does not understand the sacrifice you make for this passion that is the Metal.
7. Describe your ideal live show as a performance Band. Have you already experienced that?
Particularly for Hellthrasher it is important to have fun on stage is our premise that's why we make music because we like it and we enjoy it like crazy even in rehearsals.We have not yet had the opportunity to play on some huge stage and play with those teams of that size that we need to experience.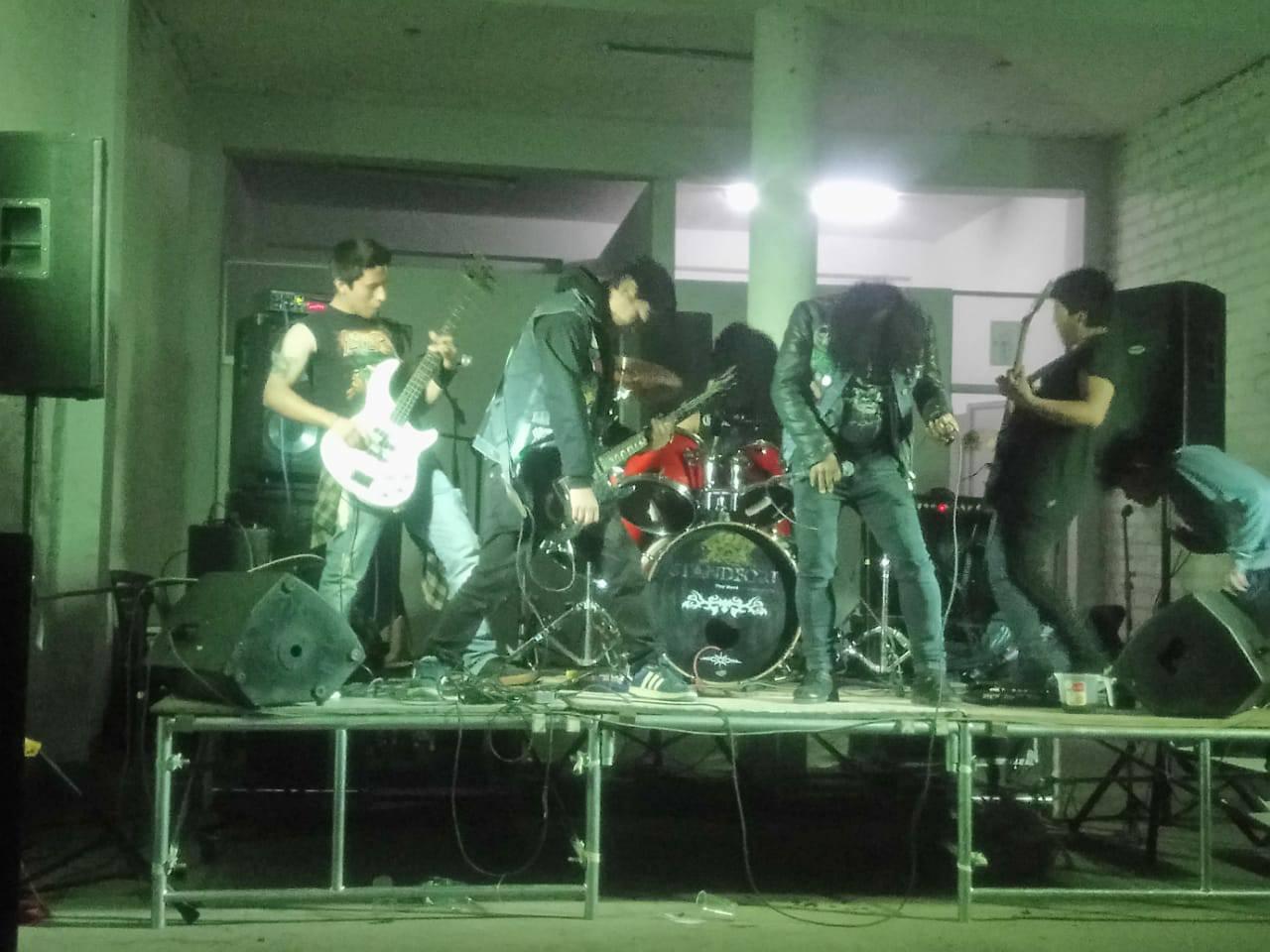 8. Which attributes, do you think, that a new Thrash Metal Band should have in order to gain identity and be unique?
To be as honest as possible, to do what you really like in our case, as a South American band, we defend our identity by singing and writing Spanish in our language.
9. Do you believe that Bandcamp and other Digital Platforms help the new Thrash Metal Bands? Which, do you think, is the ideal way for a Band to promote its work?
Regarding dissemination If they help to promote and show your work but this does not pay the bands financially since it is essential to receive some stimulus such as the sale of records, shirts that serve to cover the costs of rehearsals, recording, etc.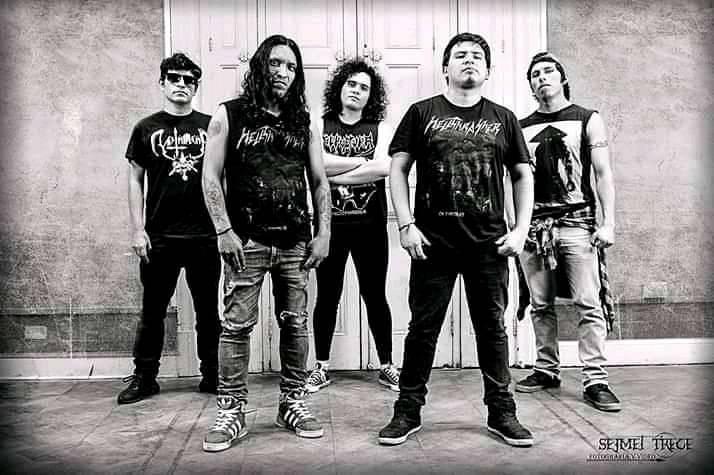 10. Tell us a few things about the New Underground Metal Scene in Peru (Bands, Fanzines, Webzines, Metal Clubs etc.)
The metal scene in Peru is very varied especially since the 80s, when many bands like Kranium, Mortem Sepulcro, Hadez, Anal Vomit, Blac Angel among others with their own identity and a very marked sound very underground,despite the precariousness that was to the recordings but particularly I love that primitive metal sound; as for the fanzines that in recent years new National Metal zines emerged as a foreigner, this being very encouraging because they help to spread our scene.
11. Do you know anything about the Hellenic Metal Scene?
I really haven't heard anything from the scene Hellenic we would like to be able to hear some bands that can recommend us it would be great.
12. What are your future plans?
Keep producing new songs for a next production and do a tour of all South America which we have planned.
13. Thank you very much for your time & Keep up the good work! The closure is yours.
Thank you very much for the space you give us and to show our music! Greetings to all who are reading this interview and long live metal.
By Steve the Filthy Dog.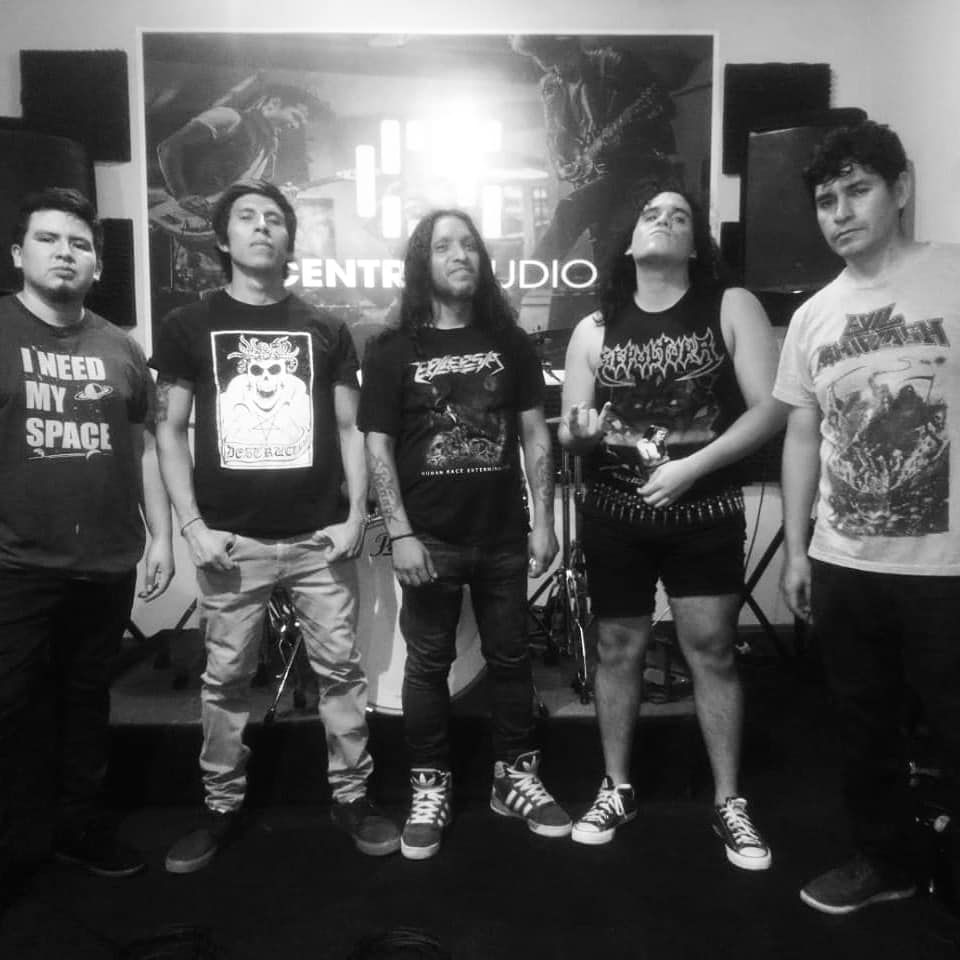 HELLTHRASHER CONTACT:
https://www.facebook.com/Hellthrasher-Peru-956799981048457/