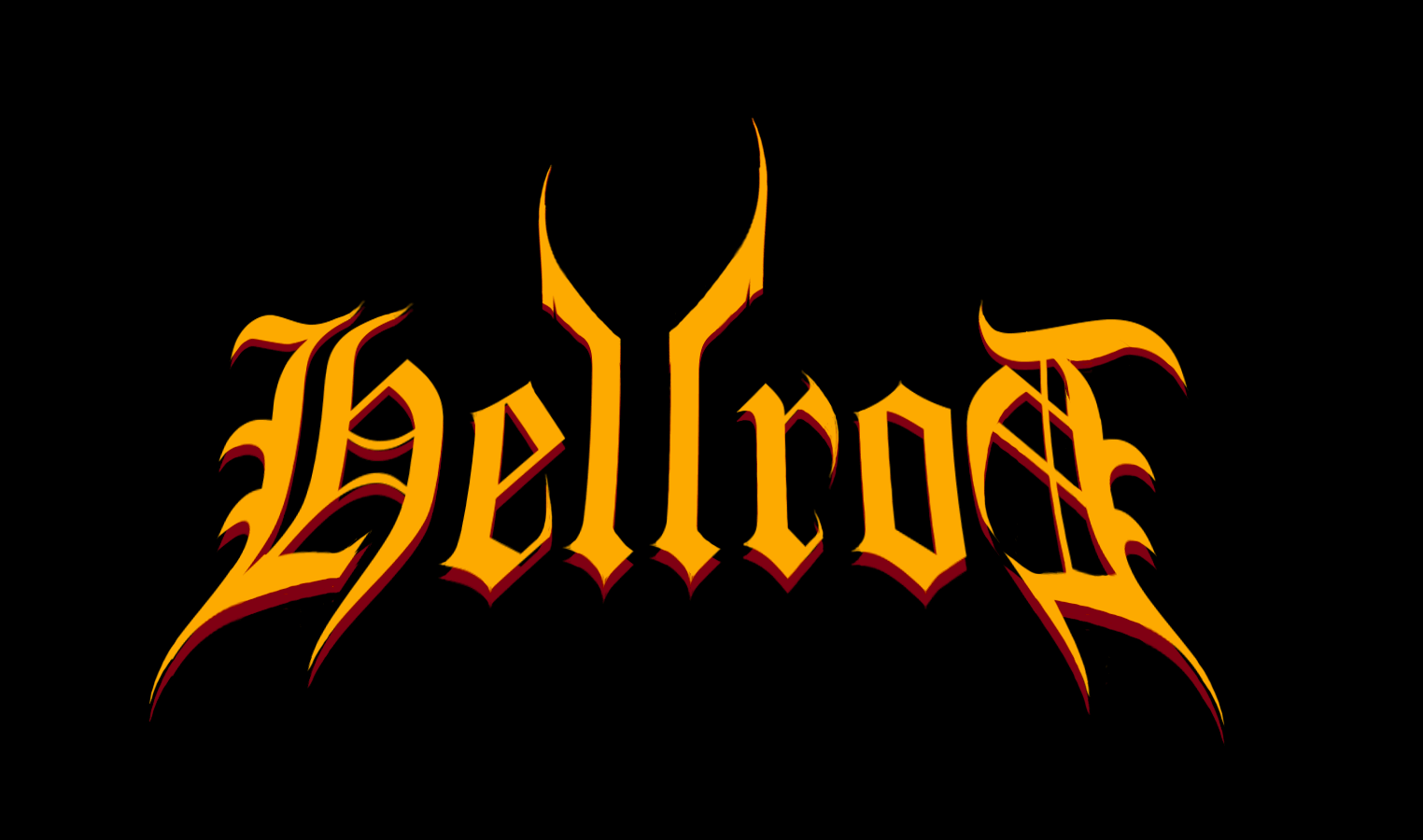 !!!BLACK/THRASH METAL FROM MEXICO!!!
We had a conversation with Tony Mejia.Enjoy!
Welcome to the FILTHY DOGS OF METAL Webzine.
1. Tell us a few things about HELLROT (Members, Starting Year etc).
Tony Mejia is "Hellrot", from Tijuana Baja California, Mexico. Better known for being the only member in charge of playing and composing all of the music and lyrics.Hellrot starts in 2012 as a solo project under the name "Cross Dammnation" which was a 4 track demo that eventually was included in the demo "Satan's rock n roll" in 2016 but this time under the name Hellrot.It was until 2019 that Hellrot finally decides to go to a studio and record and launch the Ep evil forces arise on July 2019 officially under its own independent label "Dwk Records", being Rot the one in charge of recording, mixing and producing the entire material limiting it to only 30 copies.Due to the good critics received by the public Hellrot launches the Ep "Witchnight black spell" in October of the same year including 4 new tracks that didn't make it to Evil forces arise.Hellrot has been inspired by Quorton (Bathory), Joel Grind (Toxic holocaust), James MCbain (Hellripper), and sadomancer (Power from Hell).Hellrot combines black metal from the first wave with the speed of old school thrash metal, in its pursuit of a unique sound, far from modern productions and also influenced by the sound of Bathory, Motorhead, Venom, Hellhammer, and some new wave thrash bands like Deathhammer, Cruel force, Omega, Hellripper.
2. You have recently released your demo ''Satan's Rock n' Roll''. What is the Feedback from your audience as well as from the Press?
"Satan's rock n Roll" has received good critics from the public and the press, actually this demo is from 2016 but thanks to the new technologies I was able to remaster it and relaunch it this year, it is very pleasant and it motivates me to hear people saying that it resembles the sound of Motorhead, Venom and that kind of old school bands, it is an honor.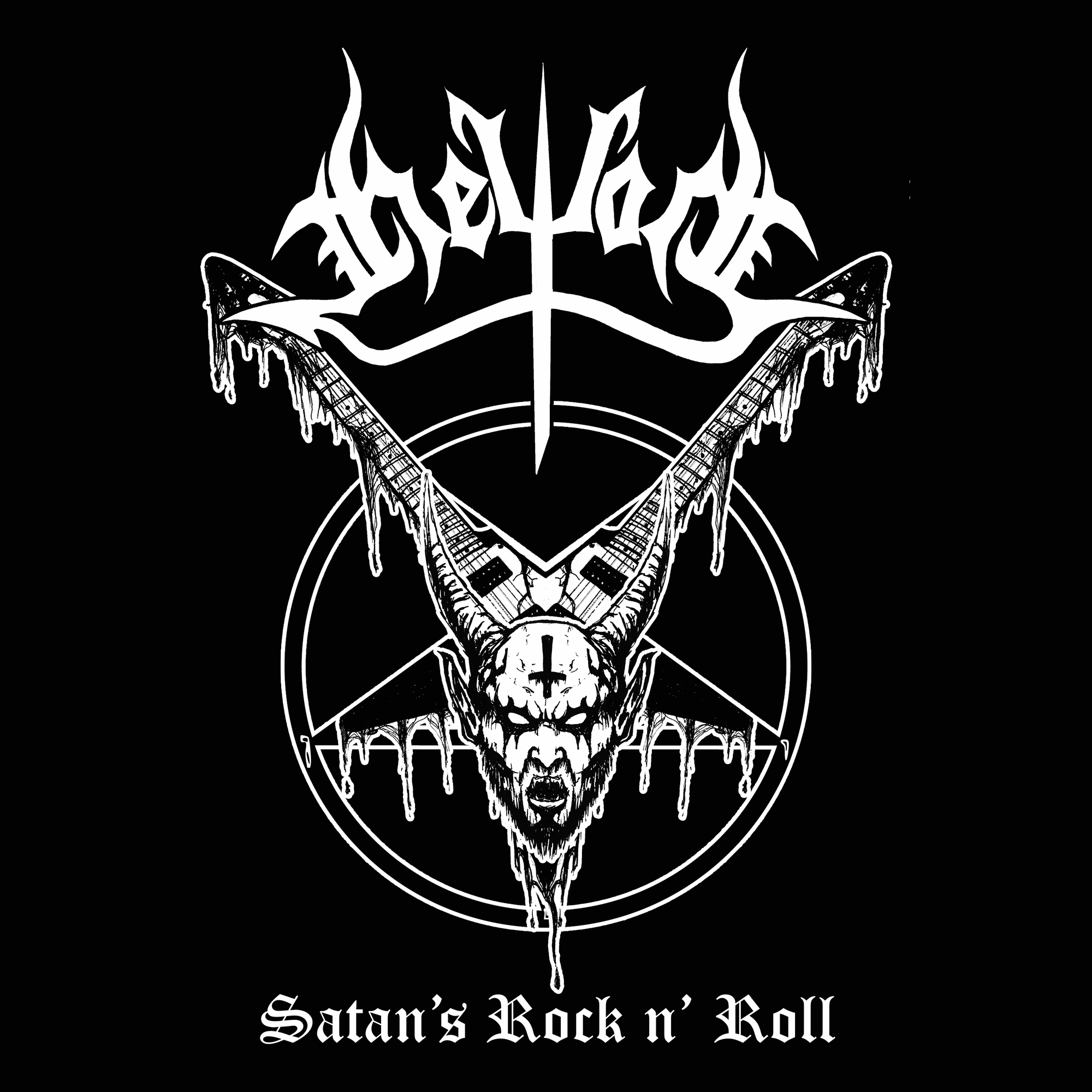 3. Label or DIY and why?
Do it yourself of course!
Times have changed and the way you can work has changed as well, in reality a label would only give you prestige and a name in the industry but with effort you could do that by yourself. DIY has become more viable, of course it's harder in terms of money, production, quality and marketing but it is possible and as an example there you have Hellripper.Plus, that way you are the owner of your material avoiding legal problems you know?
4. Do you prefer Vinyl, Tape, CD or Digital Format and why is that?
In reality I prefer them on physical format and I like supporting the new artists buying their material, I know it's not easy to produce an album, sometimes people aren't aware of how much effort and time can be behind one single riff you know?
But I also think that the digital format, it's a pretty versatile world and full of opportunities. For example, Bandcamp has been of great help into allowing me to get to people in the other side of the world, in just a couple of minutes. Launching material digitally can also reduce production cost, yet I'm also deeply aware of the metal world financial wise, and understand that a lot of people in the community prefer the physical format.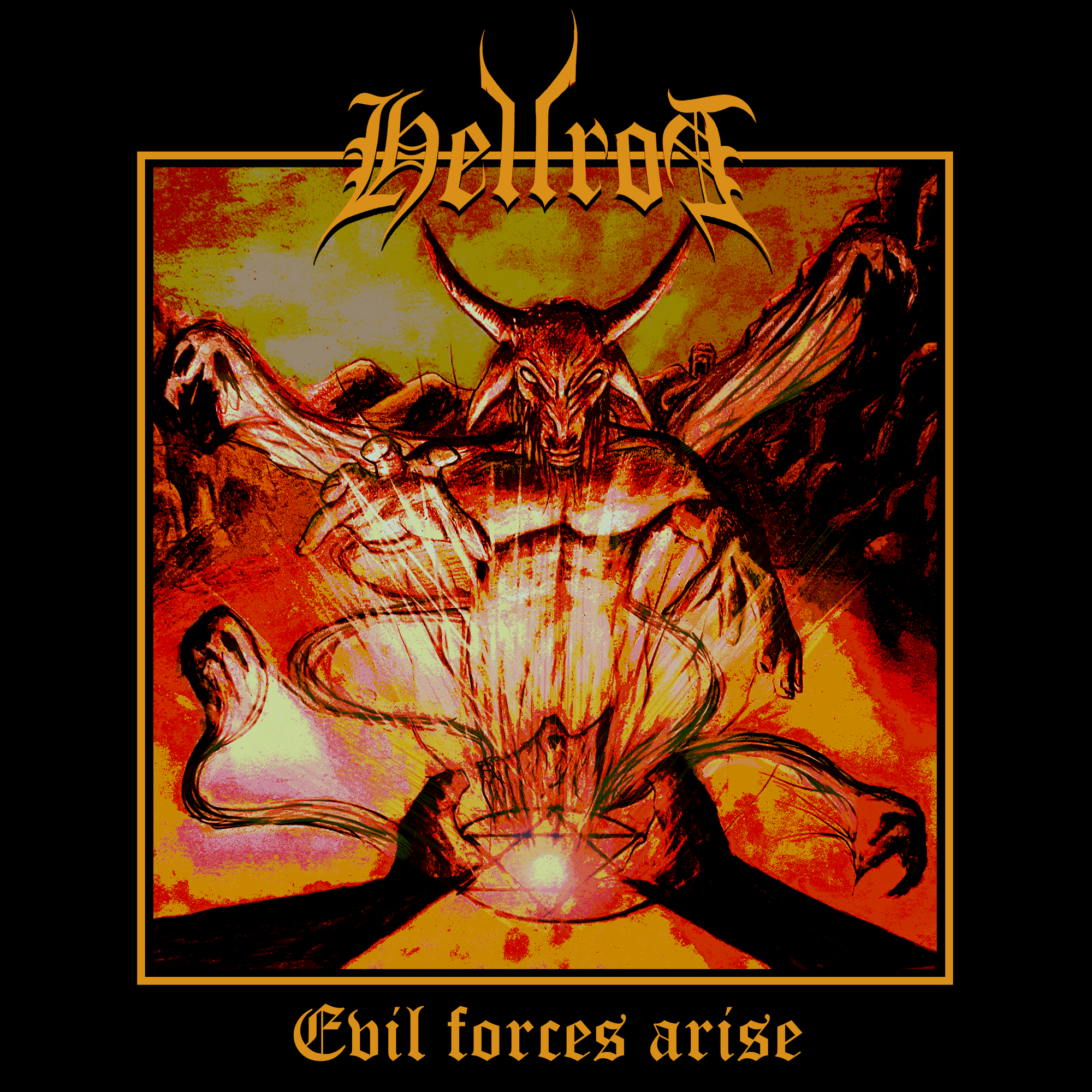 5. Your music style is Black/Thrash Metal. Which are your main influences (Favourite Artists / Bands etc.)
Bathory of course!
I have been really inspired by Bathory, venom, Motorhead, Yellowgoat, Hellripper, Whipstriker, Deathhammer, Cruel Force, Omega, Old crucifix, Power from hell, to name a few. They have influenced both my personal sound, and my life likewise. In reality they are among my favorite bands and artists.
6. Which things, do you think, a Band should sacrifice in order to succeed? Have you ever sacrificed anything in your life for a better future of your Band?
In reality I think that there are a lot of sacrifices to be made, both economically and symbolically speaking. In today's world, the music industry is far from easy to succeed in. Of course, it is true that technology has allowed us to have a more open world full of possibilities, yet there is a lot of ''competition'' out there. Everyone wants to stand out and reach success, but that does not come out of nowhere you know? It's not something you should be looking for, or at least it's not something I'm personally looking for. I do music for myself, because I enjoy it, and I know there are people out there who will enjoy it as well. If I were to give a show for 10, 20, 50 people, I would be satisfied with it. But human beings are ambitious, and they always want more than what they have.Of course I have had to sacrifice hours of my time with my family, friends and that's a big piece of shit. My university career has also suffered the consequences, not to mention the economic costs that come along it, which living in a country like Mexico, they are far from easy to deal with.
7. Describe your ideal live show as a performance Band. Have you already experienced that?
Holly hell!
The perfect show would be one with my favorite bands, playing in a small place, for about 300 people. You know, beer, destruction and chaos, the perfect infernal pit! People singing along, that would be incredible!Of course!I was once the opening band for Merciless Death and Strike Master, in 2017 If I well recall, it was a great night!
8. Which attributes, do you think, that a new Black/Thrash Band should have in order to gain identity and be unique?
I think it is hard to generate your own identity, people will often find a band to relate or compare your sound with, which in most cases is an old schooled band. There is nothing more unique than having an image focusing on your style. Meaning in your production style, rather than focusing on creating a new subgenre for metal. The Music industry has been trying to make all bands sound the same. All with the bass drum blown out, bass guitars at max, and guitars that all seem to use the same fucking head amp to record, just shit.I always tell my friends that there is nothing more authentic than the sound of a third world's band. Everyone there makes what they can with what they have and I highly appreciate it. Because thanks to that, metal's history has led the legacy of bands such as Bathory.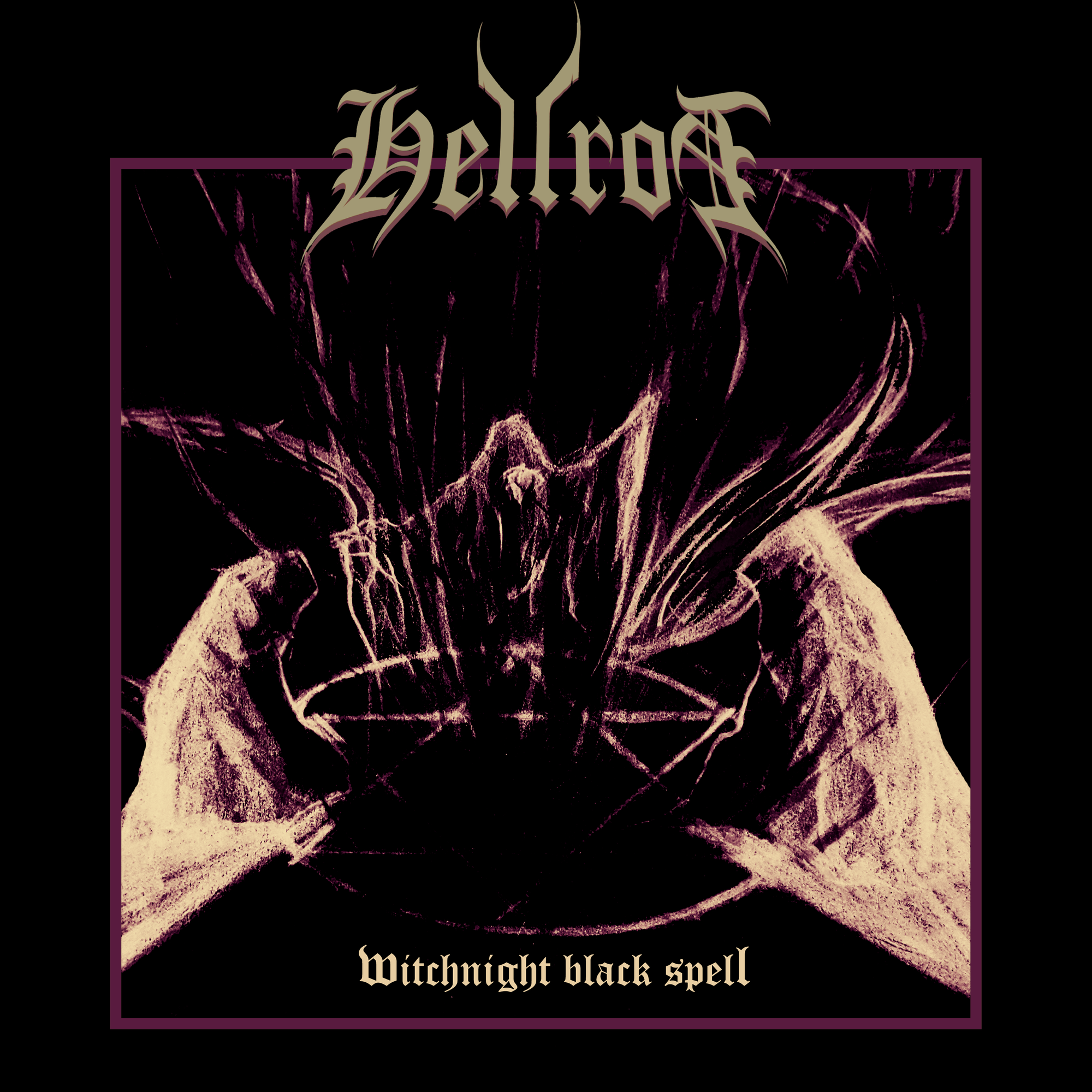 9. Do you believe that Bandcamp and other Digital Platforms help the new Black/Thrash Metal Bands? Which, do you think, is the ideal way for a Band to promote its work?
Of course, like I previously mentioned, it has helped a lot to be able to reach places that I would have never even imagined. To be honest I don't quite know how you came to know Hellrot, but it probably was via YouTube or Bandcamp, either way it has helped a lot.Bandcamp, Spotify, Instagram, to name a few, are great tools that we often use for promotion. Although you shouldn't expect much out of it, it does help to connect people with the same interests, promoters, producers, webzines, and overall open ways in which you can promote your music and sound for others to hear.
10. Tell us a few things about the New Underground Metal Scene in Mexico (Bands, Fanzines, Webzines, Metal Clubs etc.)
We have a lot of underground metal bands now, not to mention the old schooled figures that are widely known. Right now I'm thinking about Old crucifix, from San Luis Potosi, fast and heavy black thrash that sort of reminds you of bands such as Deathhammer, Sabbath, even Bathory I would say.Survival, from Oaxaca, with a speed thrash metal sound that was highly influenced by old school bands.Soldiery, from Tijuana, Countess and Ahvawe in Mexico's city, with a sound influenced by bands such as Motorhead, Venom, Gehenna and Hellhammer.Hellcharger in Monterrey, to name a few.I don't know much about webzines and fanzines, I'm guessing there might be some in the central part of the country, but near the border, we usually get everything that has been imported the USA, Asia, and Europe, more than what we have here, Locally, which sucks.
I do not know much about clubs here either, in Tijuana we have kind of like a bar/mall that brings up people who are interested in underground metal. Where bands such as Nifelheim, raped god 666, Mortuary, Skeletal remains have come, but I do not think of it as a club…..In Oaxaca and San Luis Potosi there is a very strong scene of underground metal, where bands such as power from hell, cauldron, enforcer, and many more have made an appearance.There is an annual event here in Mexico, called ''The Midnight Fest'' where you can find highly known figures in the underground metal community there.
11. Do you know anything about the Hellenic Metal Scene?
Of course! Right now I'm thinking about Varathron, and Rotting Christ, they are amazing!
12. What are your future plans?
Right now I am focusing my time on working on my new album, I do have some songs recorded ready to be released, but towards the end of the year. I'm also hoping to find a more unique sound, and band members to play on live. I'm eager for the pandemic to slow down so that I can start having shows, have band merchandise and even more Evil Metal!!
13. Thank you very much for your time & Keep up the good work! The closure is yours.
I am deeply grateful with the webzine FILTHY DOGS OF METAL for supporting the evil underground metal community, and to all the readers and the followers of Hellrot!!Greetings and love from Mexico to you all! Spread the wickedness!
Long live Evil Metal!!
By Steve the Filthy Dog.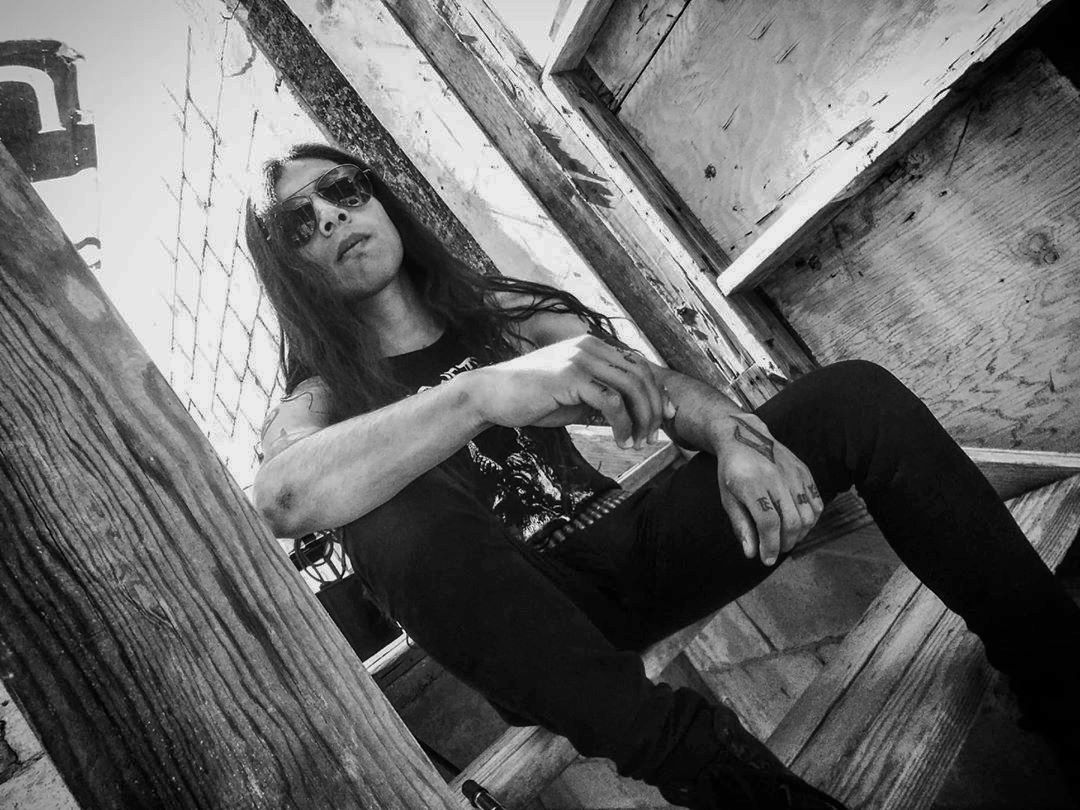 HELLROT CONTACT: