!!!US BLACK PUNK THRASHERS!!!
We had a conversation with HELLFYNDER.Enjoy!
Welcome to the FILTHY DOGS OF METAL Webzine.
1. Tell us a few things about HELLFYNDER (Members, Starting Year etc).
Void: HellFynder was born out of our main bands playing a show together in San Diego 2019, and a shared interest in early Black Metal / Punk crossover.
Feral: We started to communicate long distance over text messages, sharing musical interests, and decided that we wanted to create a project of our own. Void would write the songs and send them to me, then I would start writing lyrics.
2. You have recently released your demo. What was the Feedback from your audience as well as from the Press?
Void: The physical tapes have not arrived yet though people seem interested and we put a lot of effort into making them memorable. It has hits to an earlier time in Black Metal but is also different from most anything you have heard or seen.
Feral: So far we have had positive feedback. On YouTube, Bandcamp and direct complements from people we know. A few digital copies have sold. We are looking forward to having physical copies available.
3. Label or DIY and why?
Void: Really you need elements of both, you can not sacrifice your bands identity and let others take over on creative elements but also you can not achieve distribution and wide release without a labels involvement.
Feral: Agreed. We will have to see what opportunities arise for us in the future.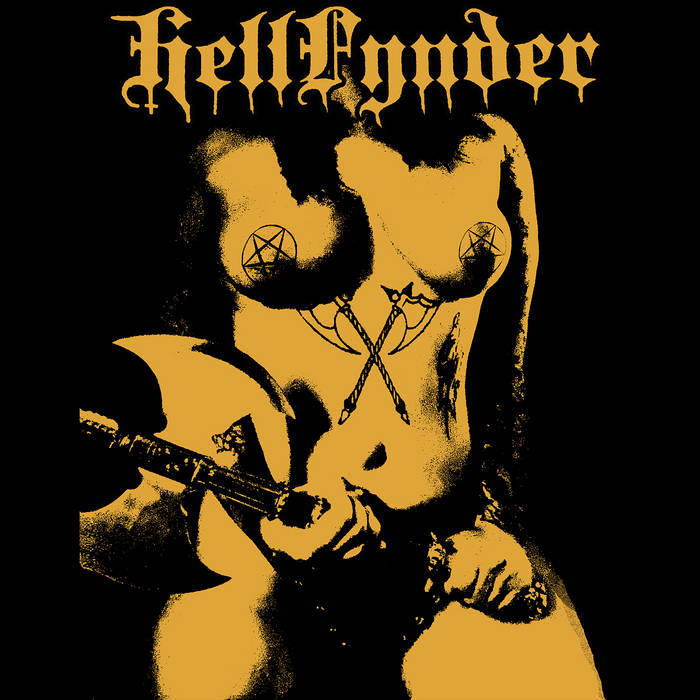 4. Do you prefer Vinyl, Tape, CD or Digital Format and why is that?
Void: Vinyl and tape are my preferred mediums.
Feral: It depends. I think there's a lot of opportunity for digital media and the power it has to allow bands to be easily accessible from all over the world. However in terms of a collectors standpoint, vinyl and tapes all the way!
5. Your music style is Black/Thrash Metal. Which are your main influences (Favourite Artists / Bands etc.)
Void: To me HellFynder harkens back to the earliest days of Blackmetal, that crossover period where punk, metal and all things dark met. The biggest influences for HellFynder musically are Bathory, Venom and Celtic Frost/Hellhammer. It's a conscious choice to keep all of the songwriting in that shared direction and also avoiding more modern playing and writing techniques that were not prevalent in the 1980s. Another thing is that I don't really listen to a whole lot of music and am really bad at keeping current with things but I feel it aids me when it comes to songwriting.
Feral: For me, as a female vocalist in a mostly male dominated genre, it's a bit harder for me to find inspiration in that sense. The main artists that inspire me are Detente, Sacrilege and Gallhammer.
6. Which things, do you think, a Band should sacrifice in order to succeed? Have you ever sacrificed anything in your life for a better future of your Band?
Void: I am not sure how to answer this but I definitely sacrifice a lot of hours in writing, recording all instruments, and the production stuff. I'm fortunate enough to have built my own home recording studio that has released 6 records from various bands and I'm getting increasingly efficient in recording.
Feral: Sacrificial fetus offerings.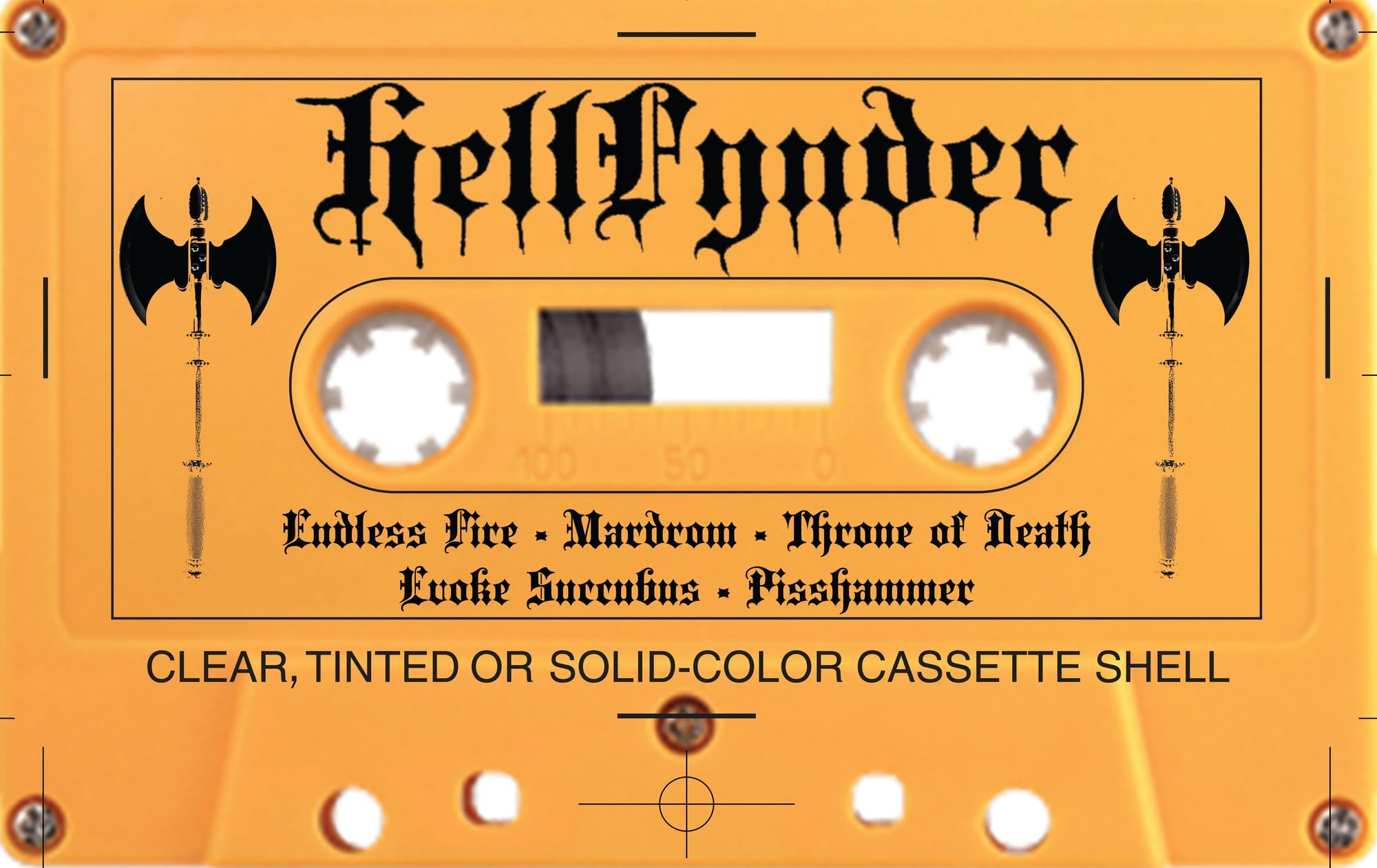 7. Describe your ideal live show as a performance Band. Have you already experienced that?
Void: HellFynder is only myself and Feral in a writing and recording capacity, but in a live setting we would like to have different lineups made up of people from the area where we are playing. Live I would play guitar which opens up room for a bassist, drummer and possibly second guitarist.
8. Which attributes, do you think, that a new Black/Thrash Metal Band should have in order to gain identity and be unique?
Void: This is a tough question, I know part of the answer is drawing influences from all over the place. In my short correspondence with Quorthon (RIP) from 2003-2004 he mentioned the biggest influence on Bathory was KISS and GBH which are both influences on me. Another thing is that there has to be a certain energy, aggression and authenticity that is often missing.
Feral: Authenticity is important. There are too many bands out there that want to be Spirit Halloween/ spend too much time imitating other bands. It's important to draw influences from places, but make it your own. Creativity is essential for any artist.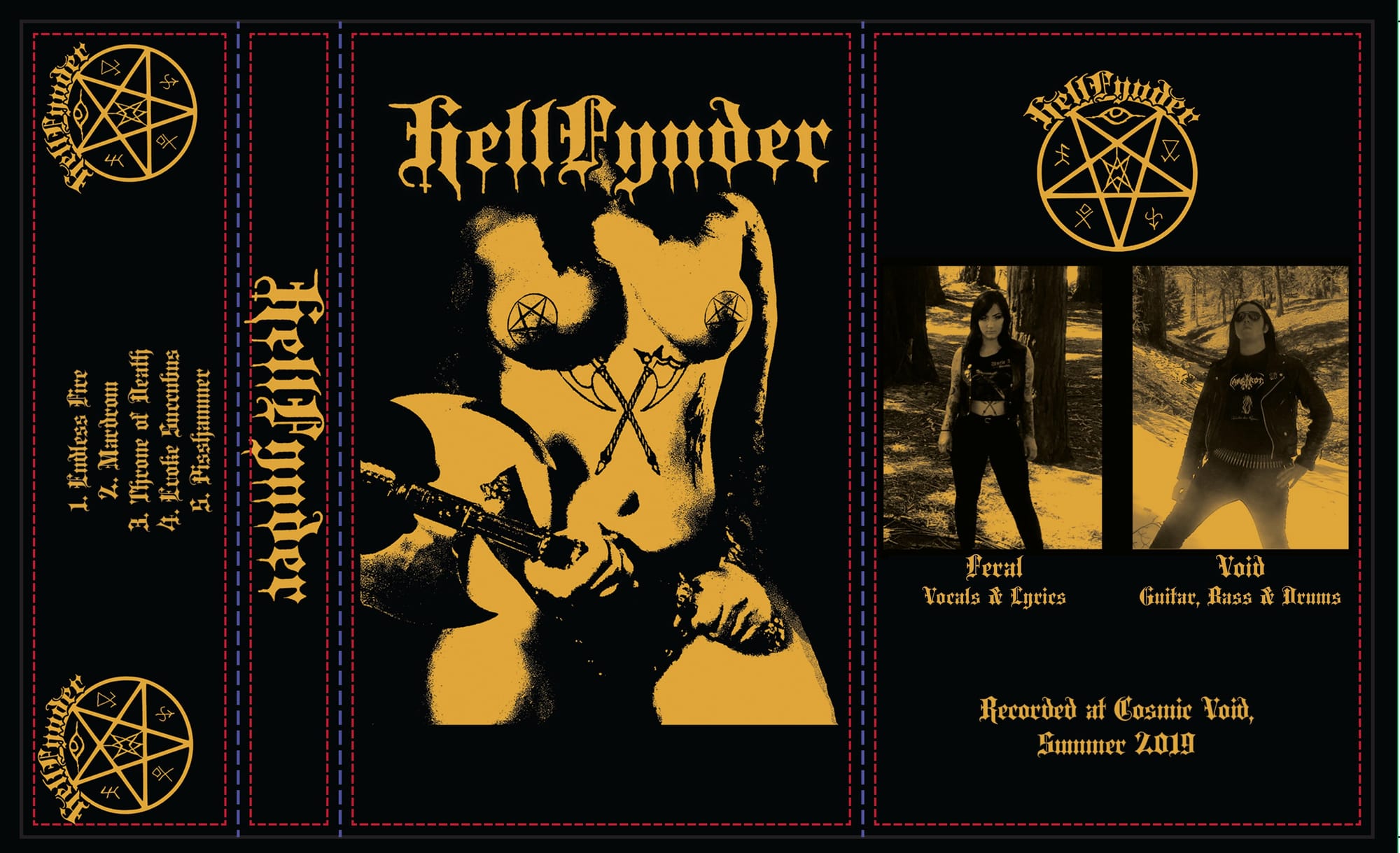 9. Do you believe that Bandcamp and other Digital Platforms help the new Black/Thrash Metal Bands? Which, do you think, is the ideal way for a Band to promote its work?
Void: So far it seems to be working well enough.
Feral: I think it's great. Easiest way to get your name out there, especially as a new artist.
10. Tell us a few things about the New Underground Metal Scene in San Diego, California USA (Bands, Fanzines, Webzines, Metal Clubs etc.)
Void: Unfortunately I really do not know a whole lot about this area, I'm originally from Los Angeles and even with my other band I have not really encountered anything I can really speak of. Brick by Brick is San Diegos premier metal venue which also has the best live sound of any SD clubs I have played at. I believe RATT and Cattle Decapitation are the two largest metal bands San Diego has ever produced.
Feral: Something about warm sunny San Diego doesn't seem fitting for Black Metal. Haha. Maybe that will change one day, but it seems as though you find more metal the more north you go.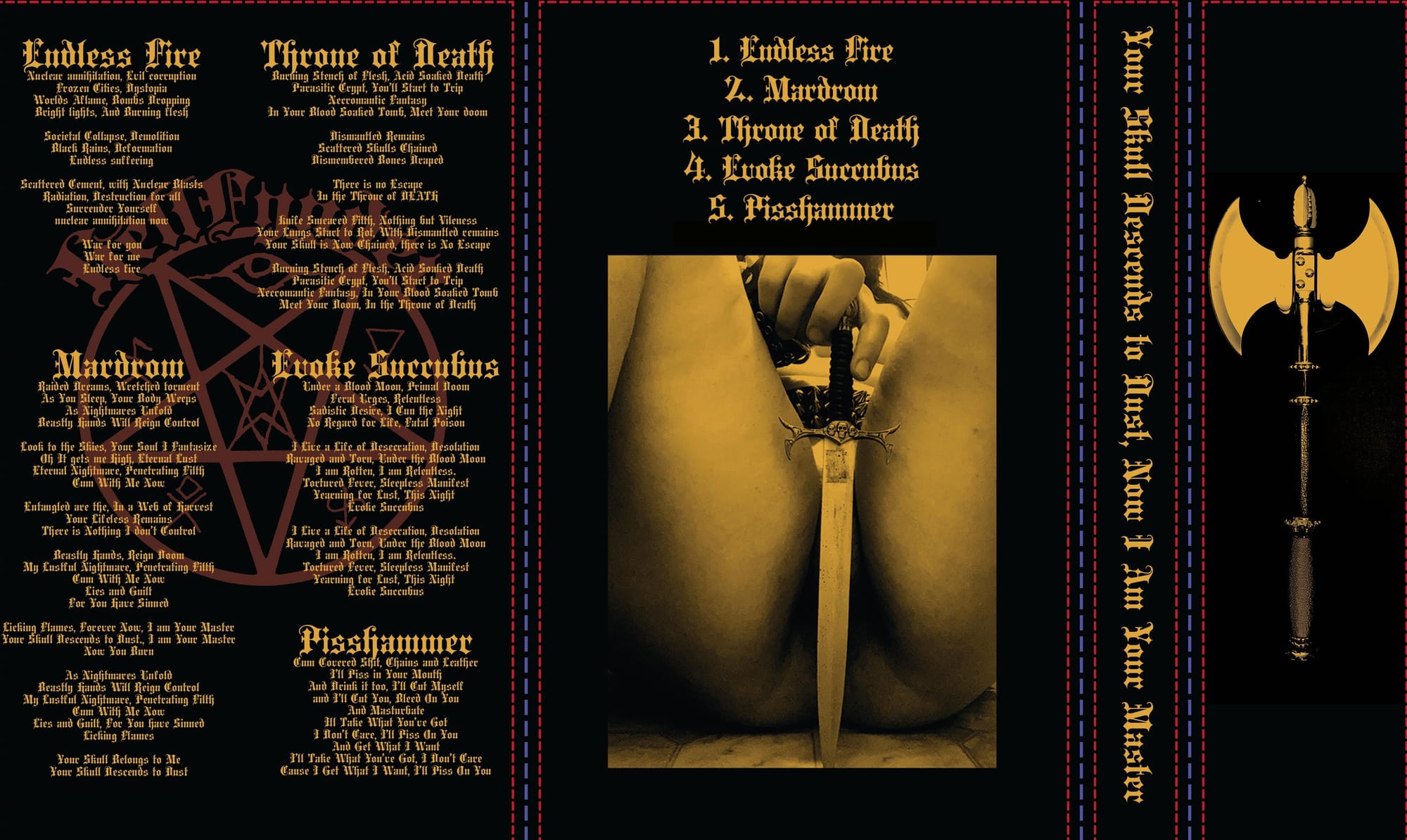 11. Do you know anything about the Hellenic Metal Scene?
Void: Unfortunately I have not, I am hardly aware of anything new in music or even going on in my own area.
Feral: I've casually listened here and there. From what I've heard, it's good stuff.
12. What are your future plans?
Void: In the same session as recording the demo I wrote enough music for a full length LP, at this moment there are 4 unreleased tracks that would need to be finished vocally to complete that. I believe we will have this finished later in 2020. Maybe some shows. Cassettes and shirts release in just a few weeks.
Feral: A full length is in the works. I plan to travel to the studio with Void a few times in the coming months. After that, perhaps some live shows!
13. Thank you very much for your time & Keep up the good work! The closure is yours
Void: Thanks for your time and interest, check https://hellfynder.bandcamp.com/releases for more information.
By Steve the Filthy Dog.
HELLFYNDER CONTACT:
https://hellfynder.bandcamp.com/releases