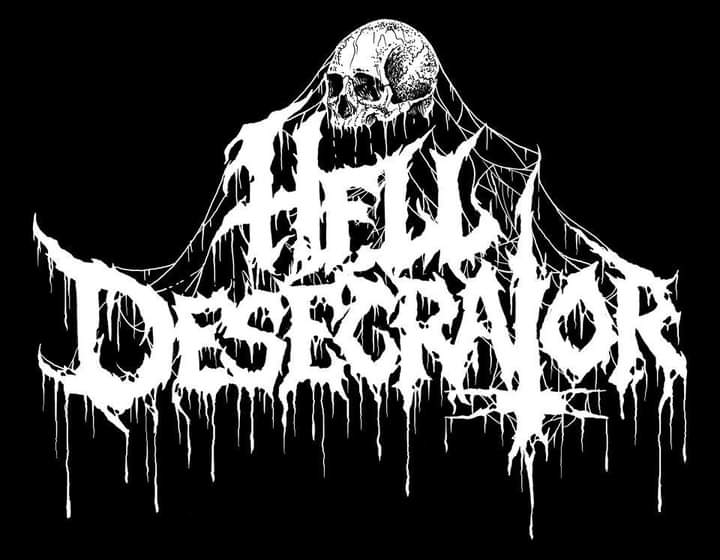 !!!HELLISH BLACK/THRASH METAL FROM MEXICO!!!
We had a conversation with Nekrosadist (Drums). Enjoy!
Welcome to the FILTHY DOGS OF METAL Webzine.
Tell us a few things about HELL DESECRATOR (Members, Starting Year etc).
Hell Desecrator was formed in June of 2012 by Hell Immolator on guitars, Unholy Goat on bass and me, Nekrosadist on drums with the purpose of making fast, violent and obscure sounds influenced by the first wave of Black Metal. Currently besides us in the lineup we have Astral Bewitcher and Nocturnal Slayer on guitars to have a stronger sound in our profanating metal of death.
In 2016 you have released your album ''The Evil Spirits Return from the Death''. What was the feedback from your audience as well as from the press?
There's been good comments on It all around the world in zine reviews within our country and some others like Japan, France or Sweden. I remember reading a comment that said the album sounded as if SLAYER, SODOM, SARCOFAGO and MORBID ANGEL got together to make a BATHORY tribute, very accurate, haha. Currently both CD and LP are sold out.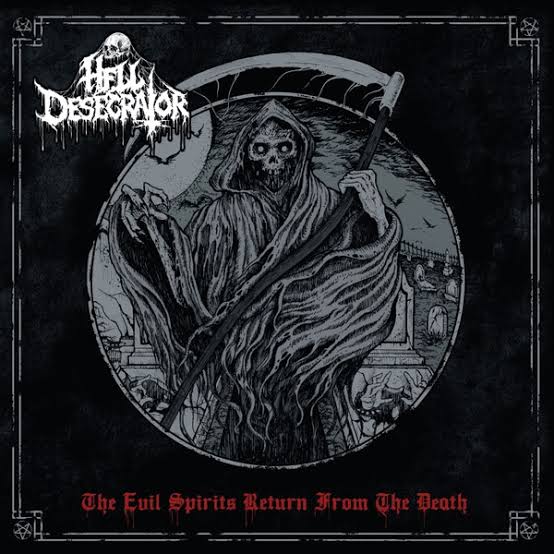 Label or DIY and why?
Both seem like good options. Always keeping the Punk/NWOBHM DIY attitude has helped bands spread their work. On the other hand, there are a lot of labels who greatly support and distribute bands.
Do you prefer Vinyl, Tape, CD or Digital Format and why is that?
I like LPs more and that's what I use to buy when shopping for music. I listen to digital daily for convenience although I do not mind listening to music in any format.
Your music style is Black/Thrash Metal. Which are your main influences (Favourite Artists / Bands etc.)
Influences are generally from the first wave of Black Metal. We take the primitive obscurity of VENOM, MERCYFUL FATE, HELLHAMMER and BATHORY combined with the European violence of MESSIAH, PROTECTOR, POISON, NECRODEATH and BULLDOZER. The occultist sound of MASTER'S HAMMER, ROOT and MORTUARY DRAPE and lastly the Satanic sound of American bands like POSSESSED, SLAYER, VON, BLASPHEMY, SARCOFAGO and VULCANO. Some of the current bands that have influenced us as well are NIFELHEIM, COMMUNION, FORCE OF DARKNESS, GRAVE DESECRATOR and MORBID INSULTER.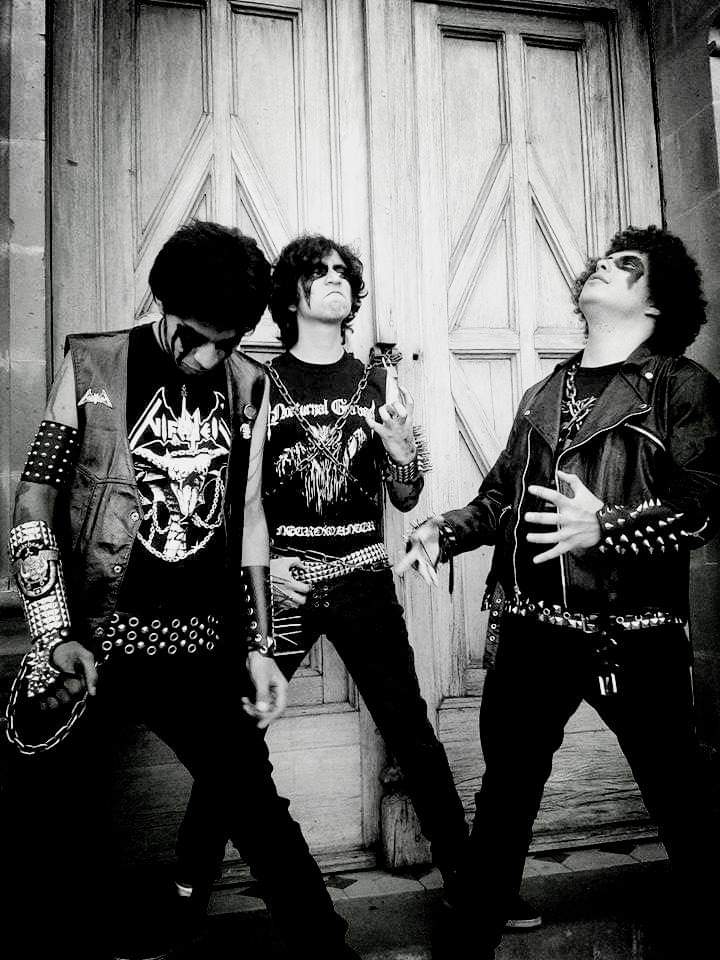 Which things, do you think, a Band should sacrifice in order to succeed? Have you ever sacrificed anything in your life for a better future of your Band?
I haven't seen it as a sacrifice as I have really enjoyed the moments I've lived through the bands. I think it is really about enjoying the ride between recordings, concerts and rehearsals.
Describe your ideal live show as a performance Band. Have you already experienced that?
Of course. Each show we make is filled with spikes, skulls, bones, spider webs, chains, metal of death and a lot of sonic violence. A Black Metal massacre.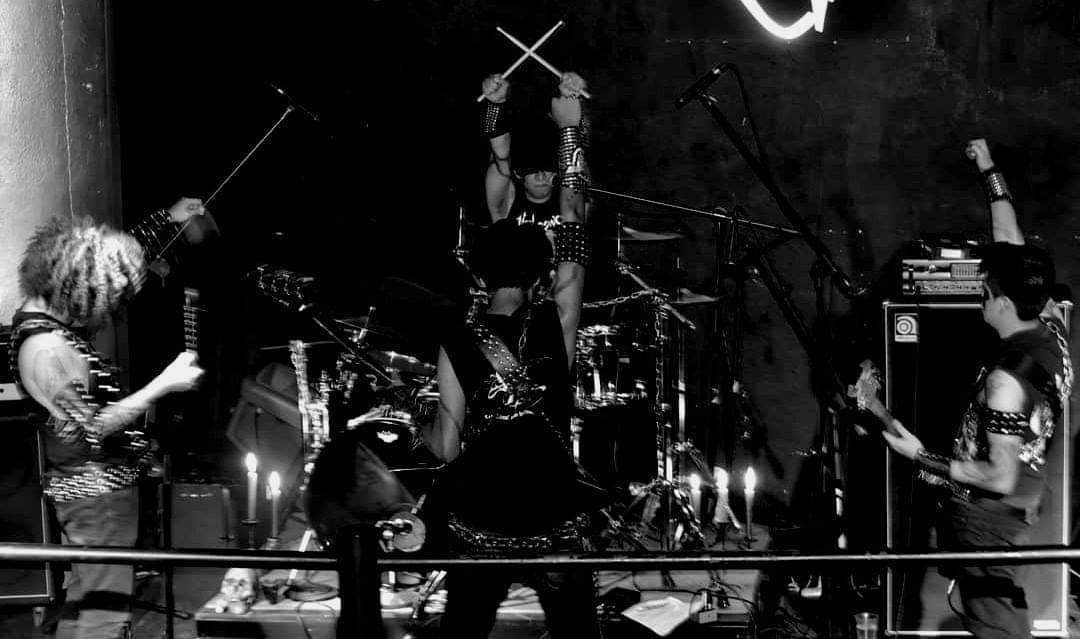 Which attributes, do you think, that a new Black/Thrash Metal Band should have in order to gain identity and be unique?
Never copying other bands. You can be influenced by bands and add your own style and slowly build up your sound. Personally, I think it must be fast, violent and obscure.
Do you believe that Digital Platforms help the new Black/Thrash Metal Bands? Which, do you think, is the ideal way for a Band to promote its work?
Yes, I think these platforms make it easy to listen to music from all over the world and it seems like it is one of the best ways to spread your music.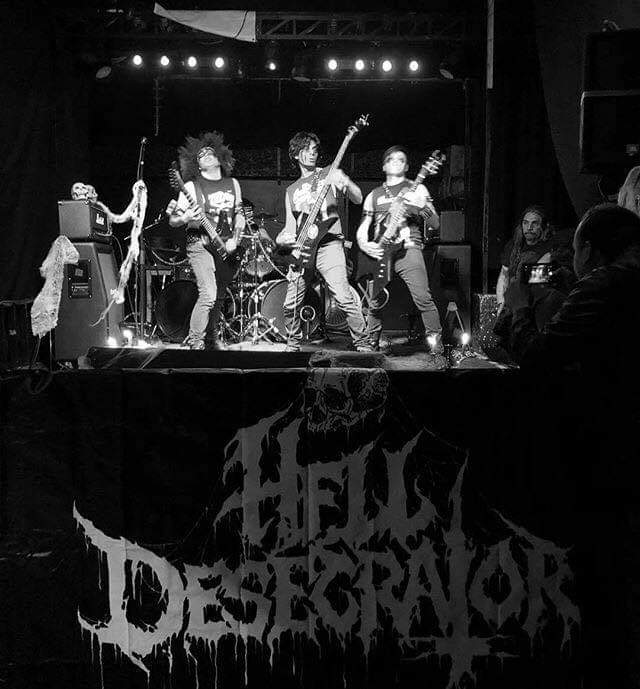 Tell us a few things about the New Underground Metal Scene in Mexico (Bands, Fanzines, Webzines, Metal Clubs etc.)
I don't know a lot of metal clubs. Regarding bands there are some in my city that have a great quality like CAVERNUS, QUESTION or ALTAR of BLOOD and in my country others like NECROHAMMER, BLASPHEME RITES and ABRUPTUS. One fanzine that I really like is Evil Metal.
Do you know anything about the Hellenic Metal Scene?
Of course, during my teenage years I spent my time listening to NECROMANTIA. Others bands I enjoy are FLAMES, VARATHRON and RAVENCULT.
What are your future plans?
Record a new LP and continue playing live.

Thank you very much for your time & Keep up the good work! The closure is yours.
On the contrary, thank you for the space and support. Cheers to all the legions from Hellas. Stay Heavy to the Death…
By Steve the Filthy Dog.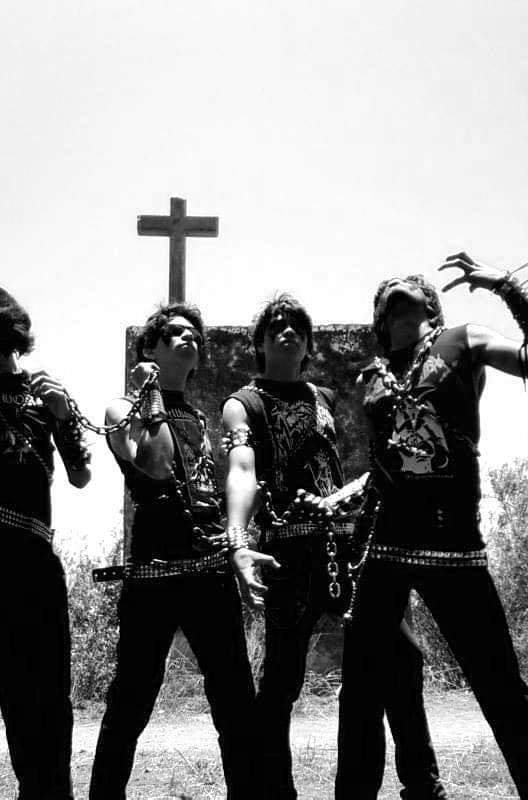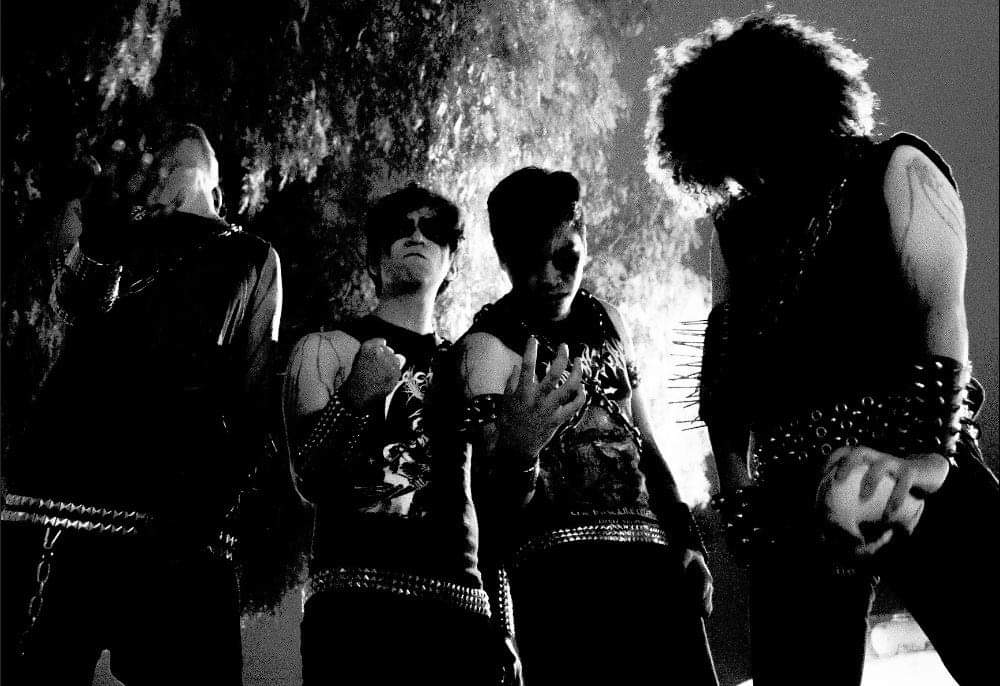 HELL DESECRATOR CONTACT:
https://www.facebook.com/Helldesecrator666
https://www.instagram.com/helldesecratorofficial/