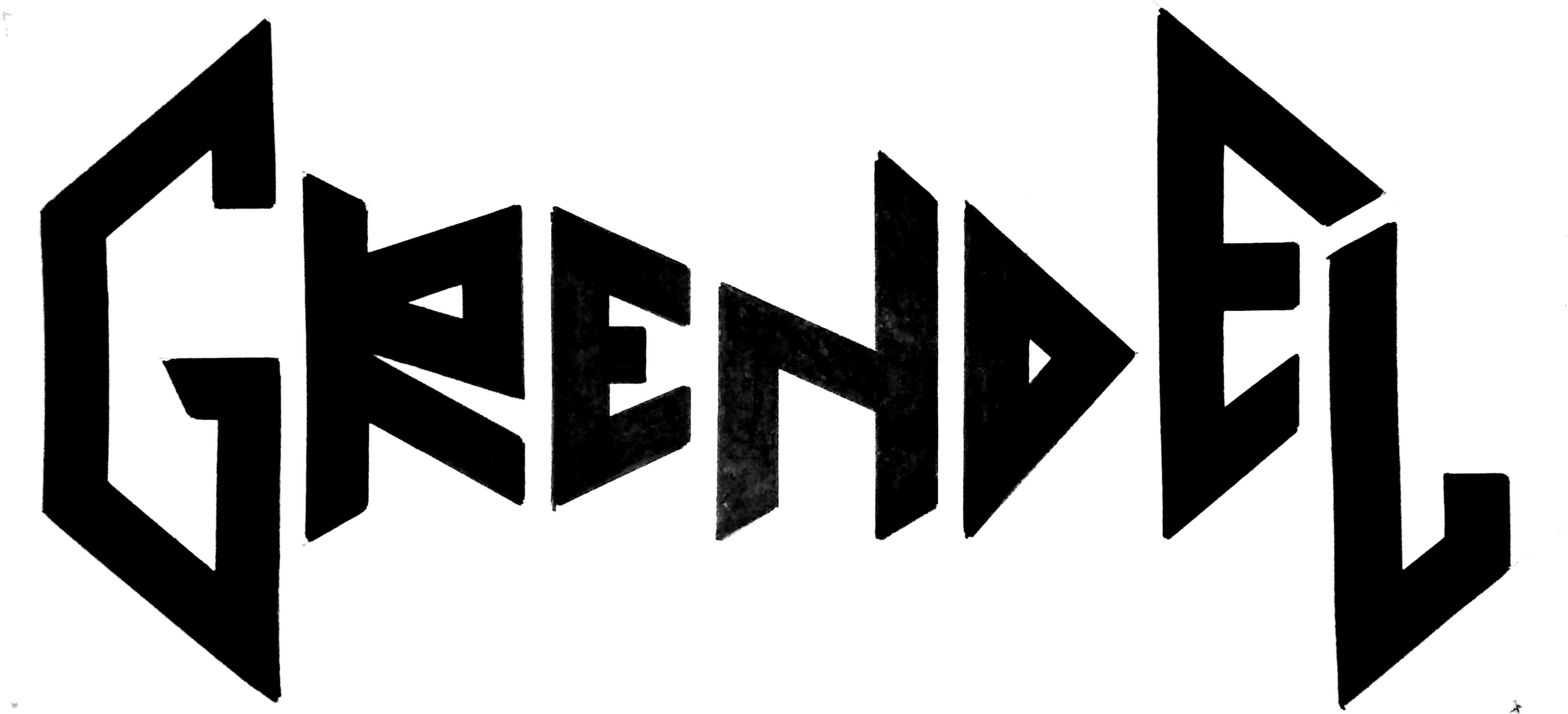 !!!THRASH METAL FROM CHILE!!!
Welcome to the FILTHY DOGS OF METAL Webzine.
Tell us a few things about GRENDEL (Members, Starting Year etc).
Jorge: The band was formed in 2019, right at the beginning of the plague, it is made up of: Pedro Bruna on guitar, Ramón Valdivia on vocals and bass and me on guitar. Pedro and I started playing together in 1998 in a band called DISASTER, this was dissolved due to lack of musicians, then many things happened until we decided to resume the project, this time under the name of GRENDEL.
You have recently released your demo ''Advanced 2021''. What is the feedback from your audience as well as from the press?
Ramón: Due to the pandemic there has not been much interaction with the public, we have promoted this "Advance" so far with only 3 shows.
Jorge: Of course, we are eager to continue with the promotion in a normal way, that is, with face-to-face shows. As for the press, we were waiting to release this physical CD, now we have it and we will distribute it more massively.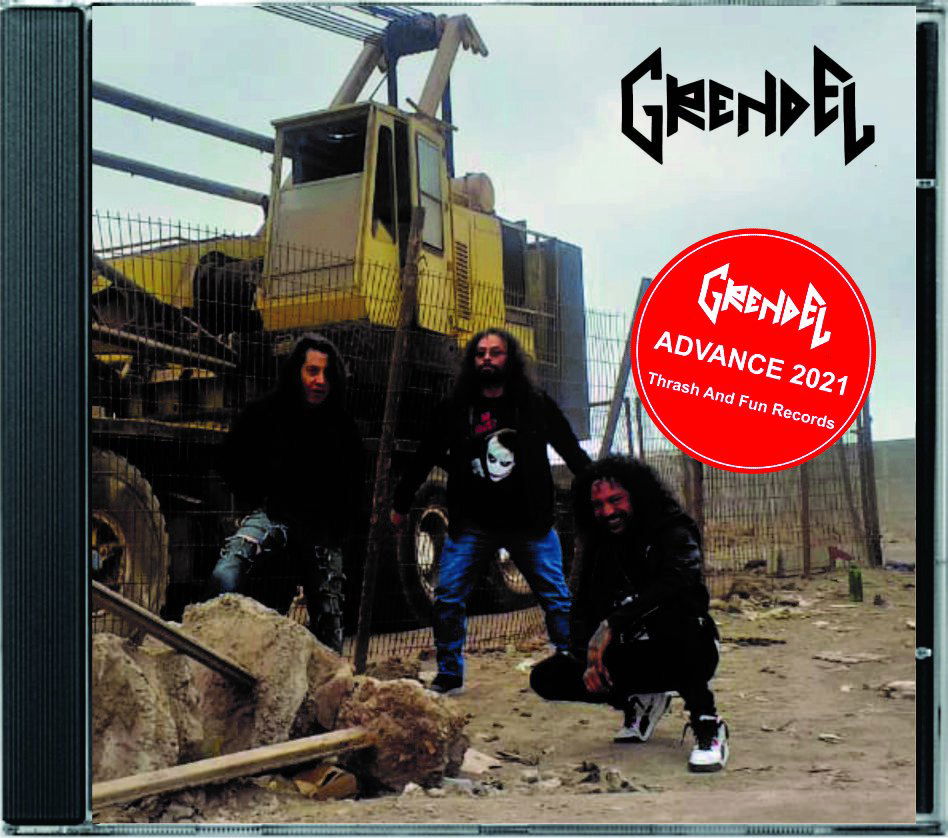 Label or DIY and why?
Jorge: DIY is the most immediate and free way, it is also a "forced" way for us (ha, ha, ha...). We have our own small label called "Thrash and Fun Records", it involves a lot of work, but for now we produce everything in house.
Do you prefer Vinyl, Tape, CD or Digital Format and why is that?
Pedro: I wish all the formats...! (ha, ha, ha...)
Ramón: Without a doubt, the best format is vinyl.
Jorge: It must be in all formats, but vinyl is the best, I've never gotten used to leafing through those shitty little books on CD (he, he...)
Your music style is Thrash Metal. Which are your main influences (Favourite Artists / Bands etc.)
Jorge: We grew up in metal listening to bands like: Exodus, Destruction, Kreator, Anthrax, Atrophy and of course Metallica and Slayer. Personally, I admire and have spent hours listening to guitarists like: Gary Holt, Harry Wilkens, Chris Lykins and Eddie Van Halen (the best).
Pedro: I like guitarists like: Gary Holt, Kirk Hammett, Mike Sifringer and Diamond Darrel.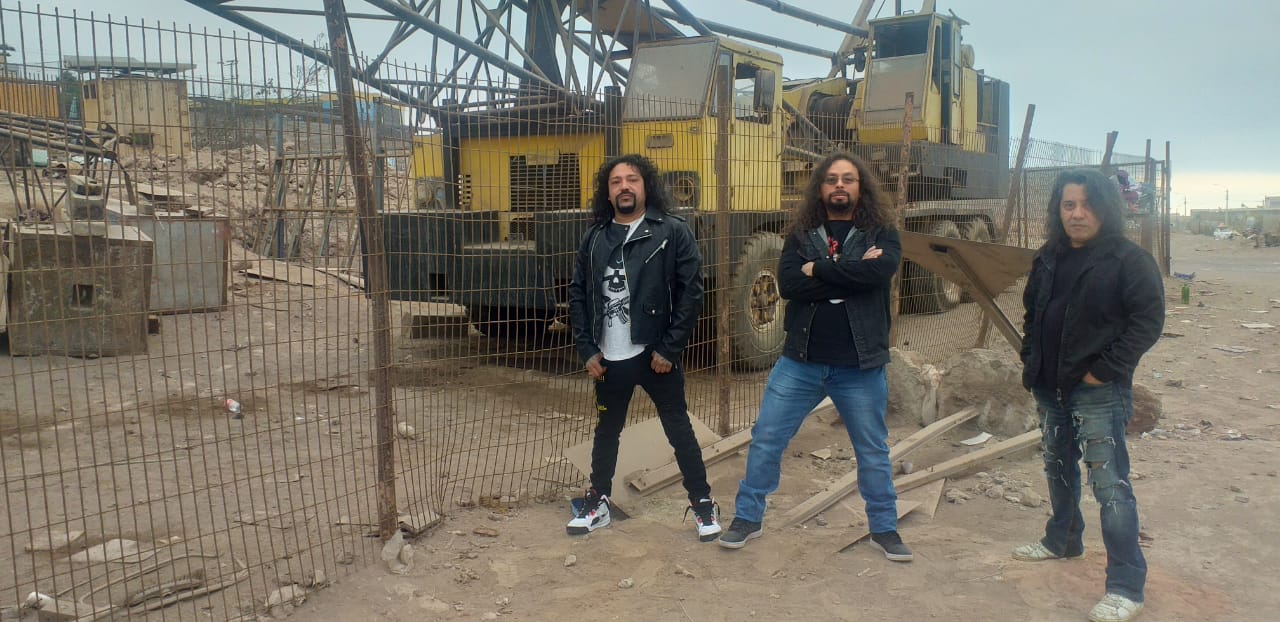 Which things, do you think, a Band should sacrifice in order to succeed? Have you ever sacrificed anything in your life for a better future of your Band?
Jorge: It's difficult, you always have to be in tune and be willing to put aside that life of a "normal" citizen that society demands. I personally have invested a lot of time and sacrificed things like sharing with friends. I remember that others went out to have fun, get drunk and look for a girlfriend, while I practiced guitar 8 hours a day the first few years.
Ramón: I think that the biggest sacrifice of a band is to adapt to another culture, when they have to settle in another country, for example, in search of greater projection.
Pedro: Personally, I have sacrificed work (normal), family, life, etc... Everything!
Describe your ideal live show as a performance Band. Have you already experienced that?
Pedro: The Open air of course, big stage, backstage and... Drinking non-stop!! (Ha, ha, ha...)
Jorge: Individually we have played on stages with a good technical level and with GRENDEL we are currently designing the graphics of our scenery, curtains and others, preparing ourselves to give a good show.
Which attributes, do you think, that a new Thrash Metal Band should have in order to gain identity and be unique?
Jorge: Nowadays many Thrash bands have based their proposal on things like extreme equalizations and compressions, low-pitched sound and sometimes far-fetched gadgets to achieve identity. But I think that the essential is still the songs, if there are only extreme riffs and technique there will be no identity, the songs are the main thing.
Ramón: Passion, confidence, feeling and......thrash and fun!! (Ha, h, aha...)
Do you believe that Digital Platforms help the new Thrash Metal Bands? Which, do you think, is the ideal way for a Band to promote its work?
Ramón: Yes, a little, but the best thing will always be to play live.
Pedro: As for all Oldschool bands, the ideal form for us is the live form.
Jorge: Digital platforms have helped to self-produce and achieve a certain diffusion, but real life is on the street and shows, the web is used to generate networks and contacts, something that used to be done through mail, but it will never replace face-to-face promotion.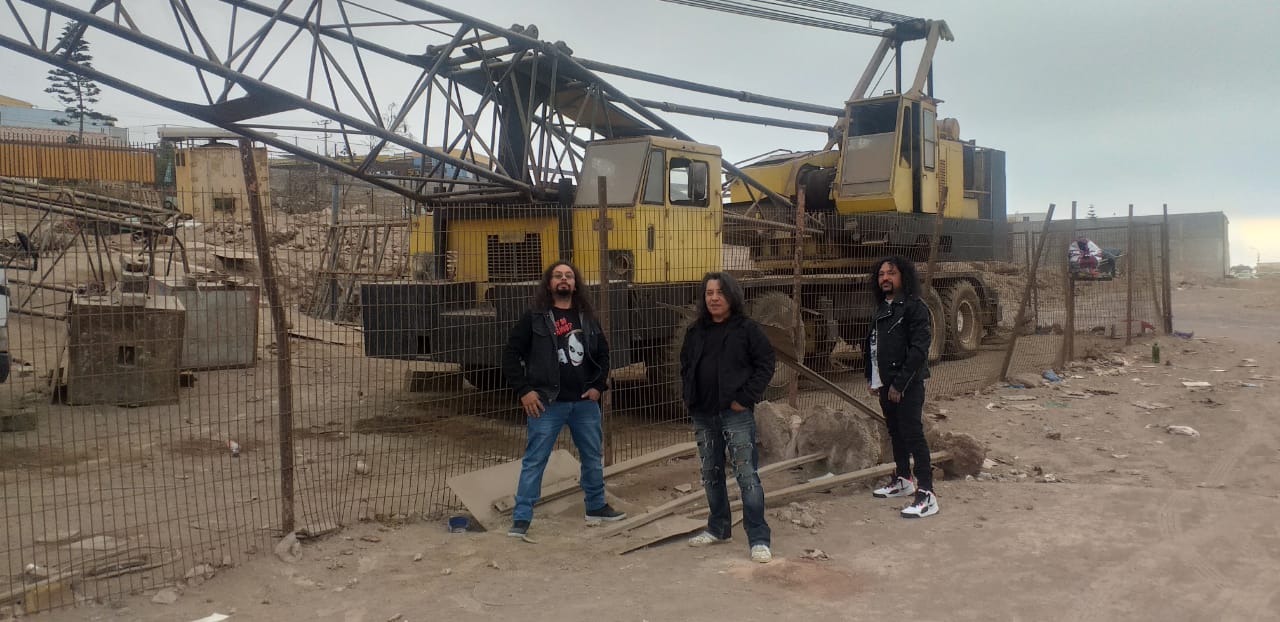 Tell us a few things about the New Underground Metal Scene in Chile (Bands, Fanzines, Webzines, Metal Clubs etc.)
Jorge: We live in the north of Chile, where the scene is quite small. But I can tell you that there are bands that cultivate metal in all its variants: Thrash, Death, Technical Death, Black, etc, etc... As for Fanzines and Webzines... mmmm... I'm sure there are several (ha ,ha,ha,ha...) but could not specify the names. The national scene takes place mainly in the capital, Chile is a highly centralized country.
Do you know anything about the Hellenic Metal Scene?
Jorge: We totally don't know about it, we would be delighted if you could tell us about it.
What are your future plans?
Jorge: For now to finish the album, whose title we have already advanced on social networks ("More Thrash Than Ever") and in the near future play and spread the album within the country in person and internationally through the web. There are many plans, maybe a small tour of South America. But everything is in the folder, partly due to the current health situation.
Ramón: Play live of course, share with many metalhead friends and in the near future promote our career without the current limitations.
Thank you very much for your time & Keep up the good work! The closure is yours.
Jorge: Thanks, I think that GRENDEL fulfills the expectations of many who enjoy Thrash in this environment where it seems that everyone aligns with extreme stereotypes. Those who vibrate with Thrash sit back, because GRENDEL goes with everything and will kick your ass, the spirit of GRENDEL is Thrash! I hope all is well there in Greece. Greetings from Chile.
Ramon: Keep thrashing, keep believing and keep living!
Pedro: Thrash it up, thrash and fun!
By Steve the Filthy Dog.
GRENDEL CONTACT:
https://thrashandfun.wixsite.com/grendel/
https://www.facebook.com/Grendel-Thrash-Metal-Band-113516740483191/