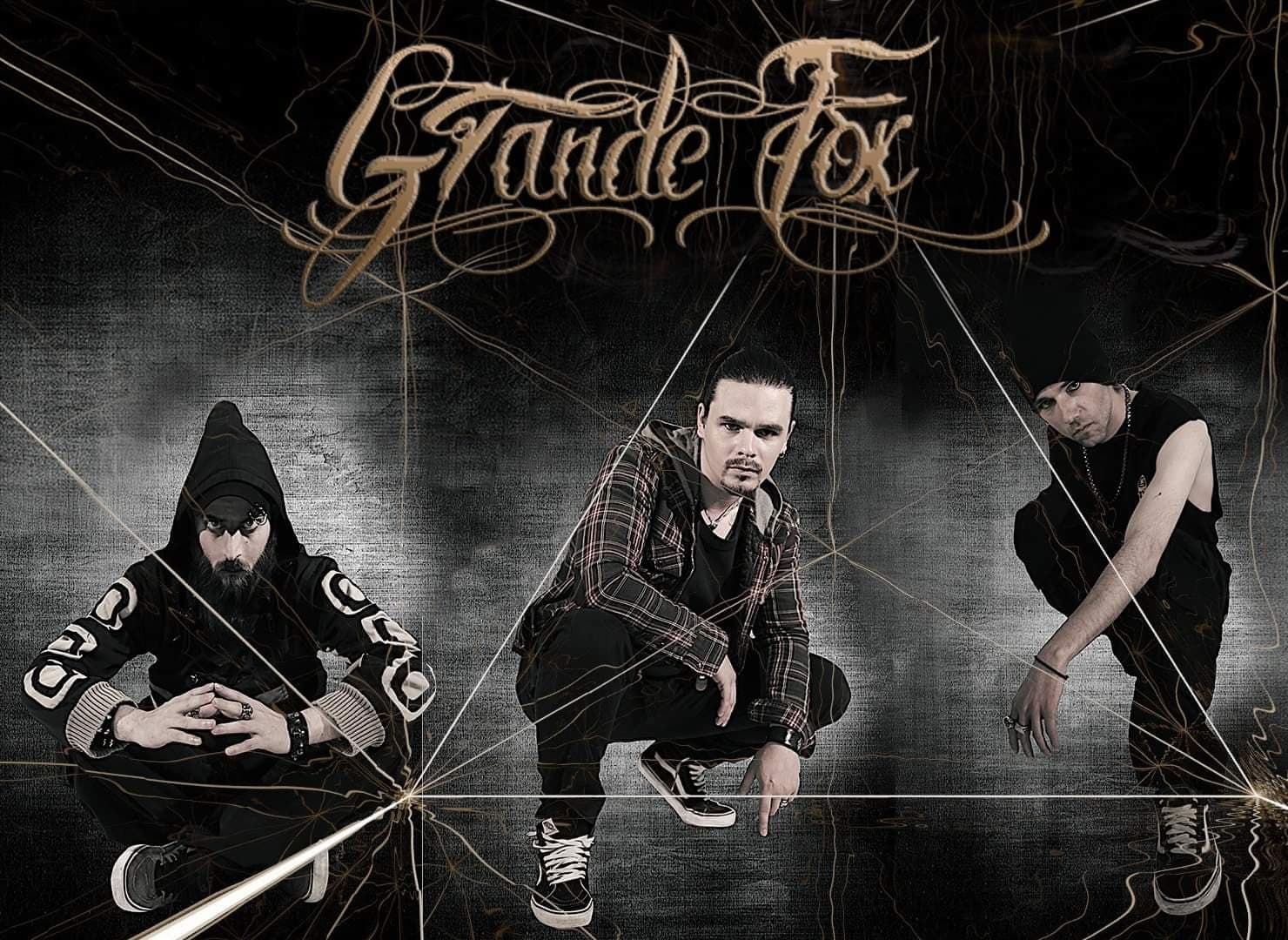 We had a conversation with GRANDE FOX.Enjoy!
Tell us a few things about GRANDE FOX (Members, Starting Year etc).
Hello, we are very happy to talk with you today. It's our honor and we would like to thank you for that chance.The founding members, Zao Lefteris (guitarist-composer-visuals) and Berzamanis Nick (Frontman-singer-lyricist), created the band in 2013 in Thessaloniki. From the first moment, they didn't see it as something they would just spend their time with. They had a vision and a dream to start building the foundations until the band reached as high as possible. The band started playing cover songs on live stages in the city having 4 members and with the band name as ''Fox Terrier".After a long time, we decided and we felt ready to start experimenting with new ideas and especially with our first project. That was also the moment we re-branded our name to ''Grande Fox'' because we wanted something more mature, something that would represent our great vision in a better way. Hard work, recordings, photographs, video clips and many other things are some of the elements that complete such a project. Our first LP Album ''Space Nest'' became reality in 2016, which is characterized as ''Psychedelic Heavy Stoner Rock''. Continuing and reaching today, after our first album we move on to our next project in 2018, which was an EP album called ''Kulning''. It is a very experimental project with a very different sound color compared to the first album and it was done with the cooperation of our friends Aggelina Papadopoulou in female vocals and Stephen Keeman in the role of cellist.The band has so far created 3 recordings during their six years of active presence, the LP Album "Space Nest", the EP Album "Kulning" and a single called "Documento".Each project is fully accompanied by visual materials such as artworks, videoclips etc. Now, as regards to members, the role of drummer has been secured by Dimitris Loukas as a permanent member. The band wants to find also a permanent member in the role of bassist. Our friend Pavlos Georgiadis covers the band on our live performances, in the role of second guitarist.
In 2016 you have released your album ''Space Nest''. What was the feedback from your audience as well as from the press?
We encountered a lot of difficulties on our way, but after a lot of work and effort we managed to overcome the waves and complete our first album with a result that we personally consider very good and unique. Τhen, this was followed by live performances, promo, interviews, critiques from all over the world and we waited to see audience and press feedback for our project. After four years, we can clearly say that their feedback was and is still extremely satisfactory. People found ''Space Nest'' interesting, heavy and unique, which is also evident from the fact that they find difficult to explain and enlist our music in a specific style. We are receiving, until now that we are talking, the same feedback from press as well. Very good reviews from websites and web radios from all over the world. We are very happy about all this.
Label or DIY and why?
We surely prefer label, because there are a lot of things you earn by that, apart from the economic point of view. You meet with people who may have great experience in the music world and may prove to be the key on a band's success and generally you open your horizons. But in the reality this seems to be not so easy. It depends on the situation and on many factors. For example if a band is at the beginning of its journey that wants to engrave in the music world, it is most likely to do it by their own because it's difficult to get a financially good proposal from a record label. Generally what I mean by that is that first you have to invest a lot of money in order to manage to be in place to work together with a record label for your own financial interest.
Do you prefer Vinyl, Tape, CD or Digital Format and why is that?
Nowadays, the most common and usable forms are CD and Digital Format. Most of the bands prefer that two ways because of their low price compared with Tape or Vinyl which is much more expensive. Especially when there are so many websites or platforms that you can easily buy and download songs and albums in digital format, make it the easiest form. However, we have a special preference and love for Vinyl and Tape, apart from the fact that we have not yet release any project in that forms, but we really want to do it in the future.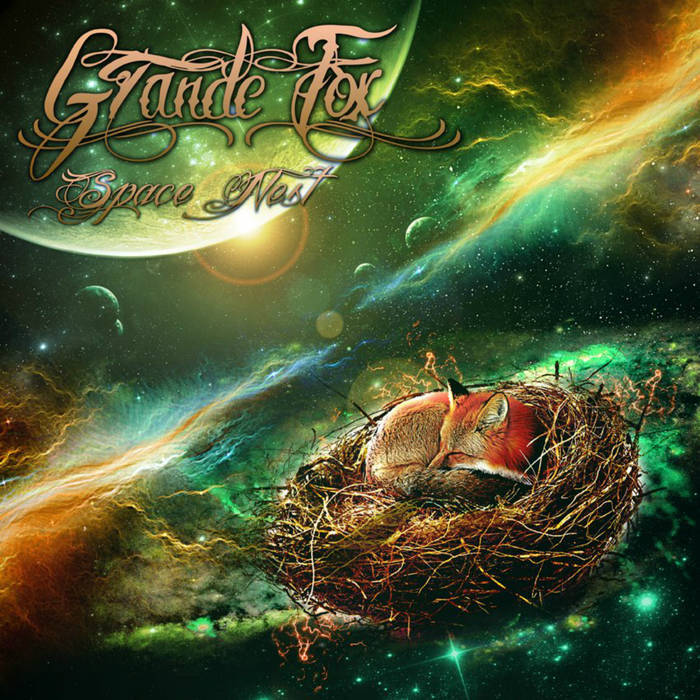 Which are your main influences (Favourite Artists / Bands etc.)
There are so many bands and Artists we could include in our daily influences all these years, and maybe they are constitute the main reason we play, love and experiment with our music. Our favorite band is Godsmack and one of our favorite artists is Chris Cornell. But we will also write you some of our other influences, which is…. RATM, Korn, Red Hot Chili Peppers, Linkin Park, Black Stone Cherry, Pink Floyd, Bring me the Horizon, Deftones, Guns n Roses.
Which things, do you think, a Band should sacrifice in order to succeed? Have you ever sacrificed anything in your life for a better future of your Band?
Sacrifice is one of the most important prerequisites for success. It is inevitable, whether we like it or not the time will come when a band will have to sacrifice, many things or even everything to go one step further. Personal pleasures like nightlife dinners and traveling around are probably the first you leave aside in order to focus on your band if you are indie. As regards to the next question, the answer, without exaggeration is yes, everything! We have sacrificed and continue to sacrifice so many things to achieve our goal. We have prioritized the band, leaving aside needs and all the other things with which a man in our age is satisfied and spends his time, because we are focused and we keep working hard to do what we love and to get as a band where we believe.
Describe your ideal live show as a performance Band. Have you already experienced that?
We play in several live shows where we were left with wonderful moments, but we don't think we've experienced a live show like this yet. It will be the moment we will play in front of as many of our fans as possible, at a big festival either in Greece or abroad and with fans getting crazy, giving us the pulse to spend one of our greatest moments so far. It could be also a live show next to one of our favorite bands, such as Godsmack. This will be something more than a wonderful experience.
Which attributes, do you think, that a new Rock band should have in order to gain identity and be unique?
That's a very good and important question. First of all the band has to be authentic, to work hard and to prove loyalty and professionalism in every single part of the journey in music. In addition to that, it has to be patient in every step or decision that makes to get further, to recognize their mistakes, learn from them and become stronger through them. Another characteristic of that rock band is to carry out each act or job as perfectly as possible.From a musical point of view, gaining identity has to do with two things. Firstly, with how much you are working, experiment on your practice or on rehearsals and trying different things being affected by your musical stimuli. The more you study, the more you gain knowledge, become better and different. Secondly, live performances. Τhey have to give 100% of their soul and their love in every stage. As regards to the mind and the psychological part, what we want to emphasize is that every member has to believe in himself and have self-confidence up or down the stage, moving forward as a team to achieve their goals.
Do you believe that Bandcamp and other Digital Platforms help the new Rock bands? Which, do you think, is the ideal way for a Band to promote its work?
That type of promotion, through all these digital platforms is something that didn't exist before in such a large extent. It is surely helps a lot the new and generally all the bands in the promotion sector. It's a great and easy way for bands to show and to present their songs and projects to thousands of people. However, we believe that the best way to promote a band its work is through direct contact with people, through live performances. It's fascinating how you receive and transmit varied emotions with people down the stage. That's an important fact that doesn't happen with the promotion through the digital platforms.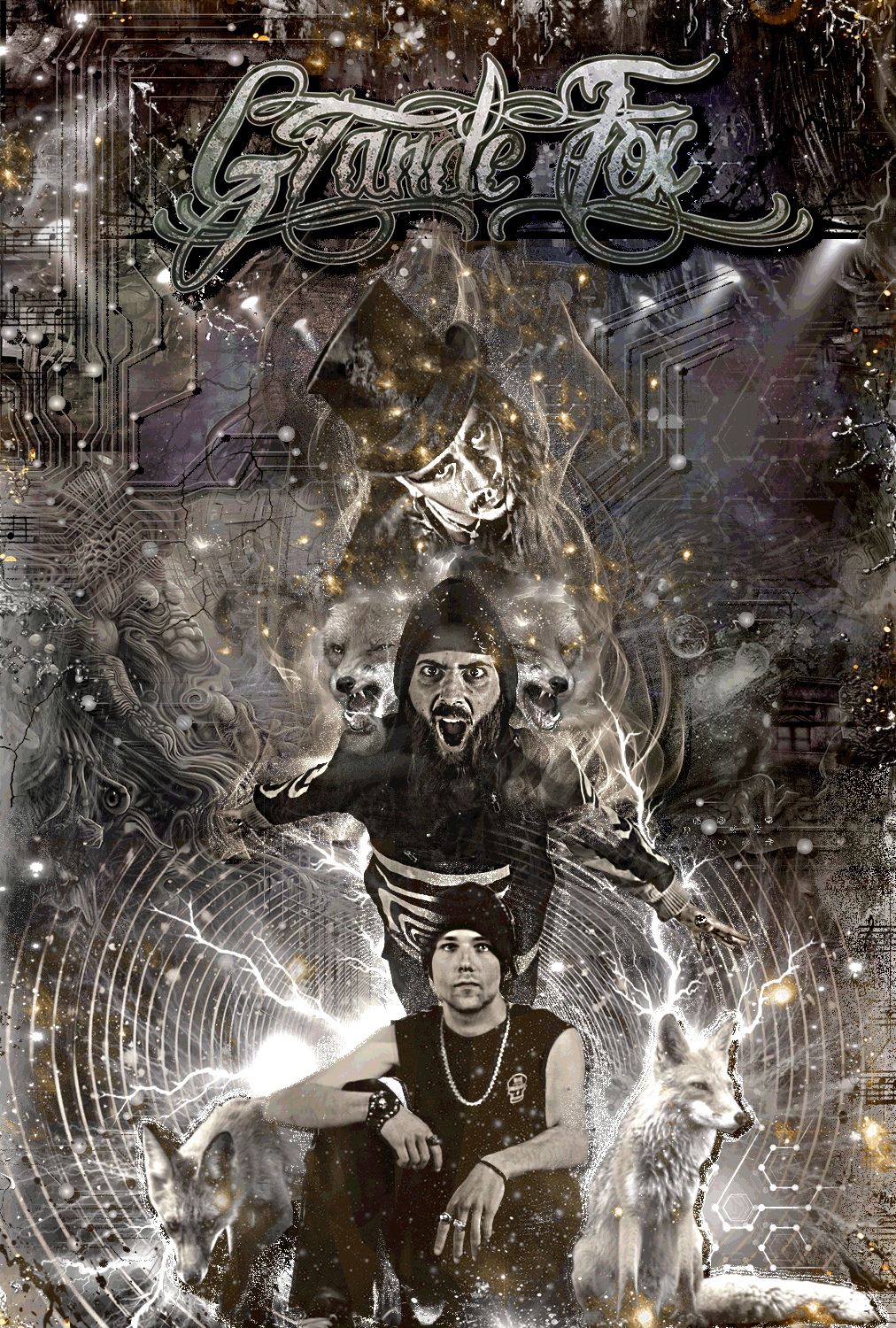 Tell us a few things about the New Underground Rock Scene in Greece (Bands, Fanzines, Webzines, Metal Clubs etc.)
We would like to mention that the Underground rock scene has been growing and growing lately in Greece. There are many newly formed bands with an upgraded material, great productions, video clips and performances inside and outside the borders. The negative also thing on this part, is that performances as regards to live shows, bars and generally the different places with live music are in an underdeveloped stage due to the fact that they can't afford to support such a good professional equipment. This is the evil of the case, because in combination with that, people do not support the new bands, but they only support well-known bands in big live stages. So, these bands struggle very much to go one step further, and to remain in the music world.We believe that a chain must be created in this matter. What I mean by that is that all people and all bands who are dealing with music must help and support each other and give chances to new bands to show what they can achieve. Unfortunately, without good cooperation and mutual support, underground scene has no future.
What are your future plans?
We are going through a very important period as a band, because we are about to release in a few months our new LP Album called ''Empty Nest''. We were looking forward for this a long time. The biggest part regarding this whole project is ready, but there are also a couple of stuffs must be done, as we have thought in our mind and according to the plan. It will be a very complete project in all aspects and with a different style than you used to listen to. Then, our plan for the future includes live shows. We will aim at organizing a tour on different places in Greece and abroad. Also, we already have a big live in Bucharest, Romania. We will be the opening act at the first live of Villagers of Ioannina City tour.However, before all that, we are waiting to see how this situation will develop with COVID-19. Health and safety of all of us is the most important right now.
Thank you very much for your time & Keep up the good work! The closure is yours.
It was a great pleasure to discuss with you and we are honored by your words! We will close by saying two things. First, stay healthy and safe. Second, keep rocking and keep working hard everyone, the big goals and the difficult road are the ones will show you how great you are.
By Steve the Filthy Dog.
GRANDE FOX CONTACT:
https://grandefox.bandcamp.com/
https://www.facebook.com/outofnesta/