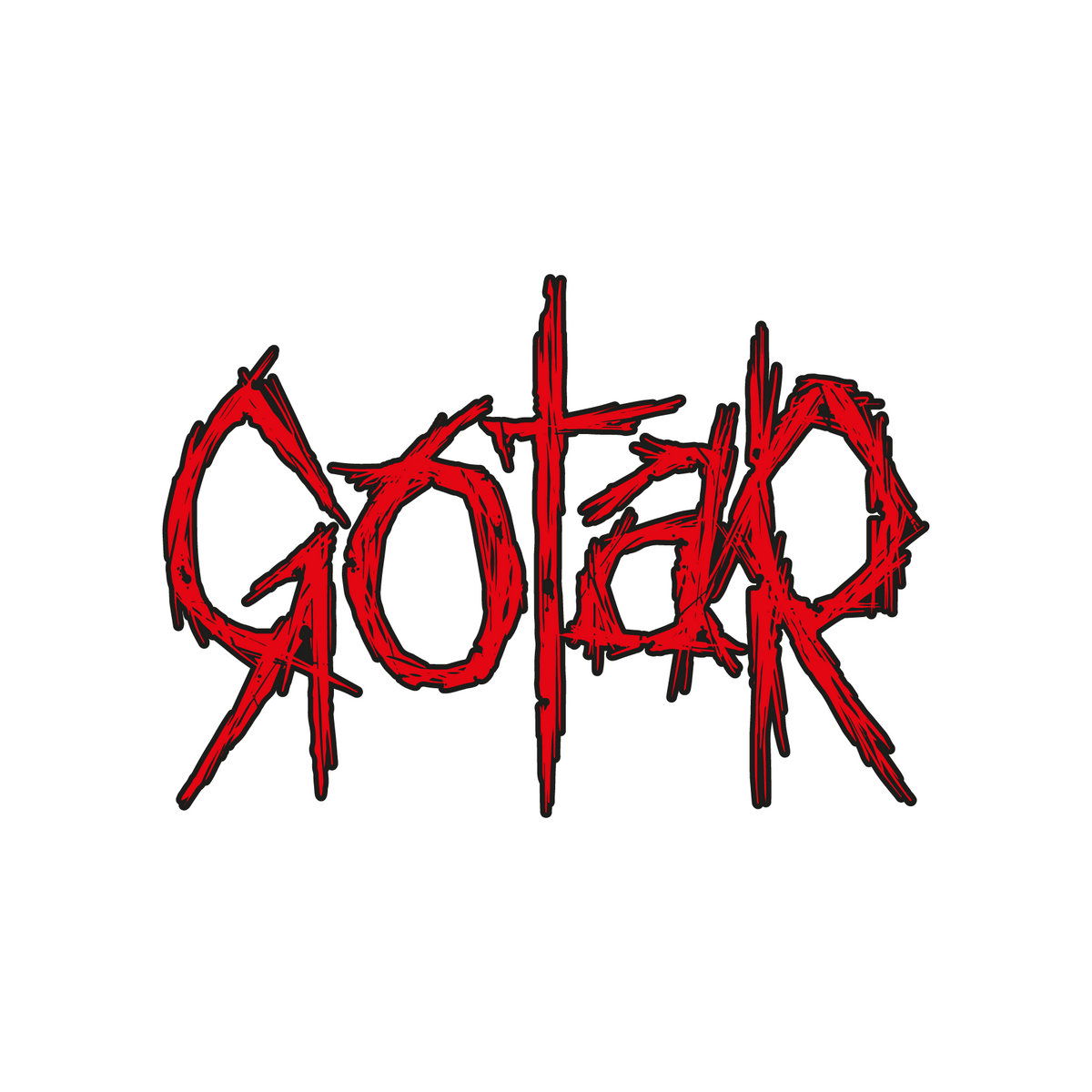 !!!THRASH METAL FROM POLAND!!!
Welcome to the FILTHY DOGS OF METAL Webzine.
Tell us a few things about GOTAR (Members, Starting Year etc).
Jano: The band Gotar was founded in 2010 in Rybnik Gotartowice, from where we got the name, we released our debut EP "Conflict", played a few concerts and suspended our activities. After 10 years I returned to regular guitar playing, along with this the desire to make a band turned out to be very strong. The material was initially written but the rest of the band were missing So we cast Kapi on the second guitar, Baron ex "The Crossroads" on the bass, Stafar "The Crossroads" "Tester Gier" jumped on vocals and Seba behind the drums, recommended by our good friend Daniel "Danek" Tkocz. We reactivated the band under the old banner but with a new line-up.
You have recently released your album ''Cywilizacja Śmierci''. What is the feedback from your audience as well as from the press?
Stafar: The opinions surprised me a lot. We have a positive response from all over the world. this is especially surprising as all the lyrics are in our native language. We have already shipped CDs to the USA, Belgium, China, Russia, England .. I did not expect reaction like this.
Jano: I am mega surprised because the album has been received very well, we have been selling albums not only in Poland but also abroad. It is a huge success for me because Gotar initially supposed to be a small project created by a few enthusiasts. The views are going up, several interviews will be released soon, and album reviews are also starting to appear.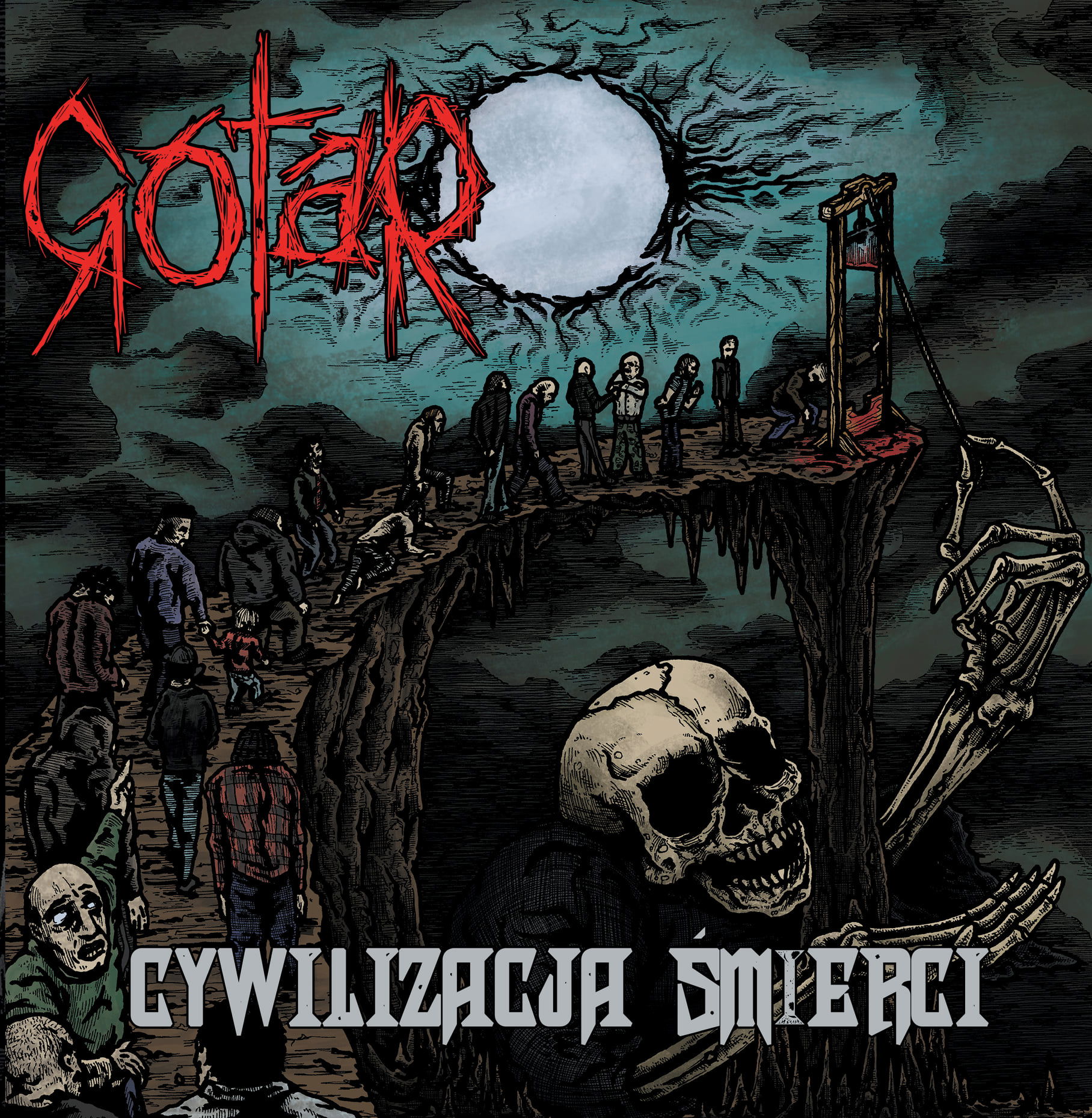 Label or DIY and why?
Stafar: Of course, it is DIY. Small labels offer virtually nothing to bands, while large ones are not interested in beginning bands. The metal music market is practically non-existent in Poland. DIY is the most useful solution for us, on every level. In the age of the Internet, we are able to promote our music by ourselves.
Jano: We released the album ourselves. Paid for the studio, cover, logo, merch and all the expenses related to creating the album, I personally think that Labels can help a lot in promoting the album, but often the arrangement is financially disadvantageous for the band itself.
Do you prefer Vinyl, Tape, CD or Digital Format and why is that?
Stafar: Tapes and vinyl's have an amazing atmosphere, while CD's are the most practical, and I think CD's are the ones I pick most.
Jano: As for me, a CD. I buy them by kilograms (haha). It may happen that "Cywilizacja Śmierci" will also be released on cassette and vinyl, time will tell. So far, few people asked about vinyl, it would be nice to have something like that in the collection.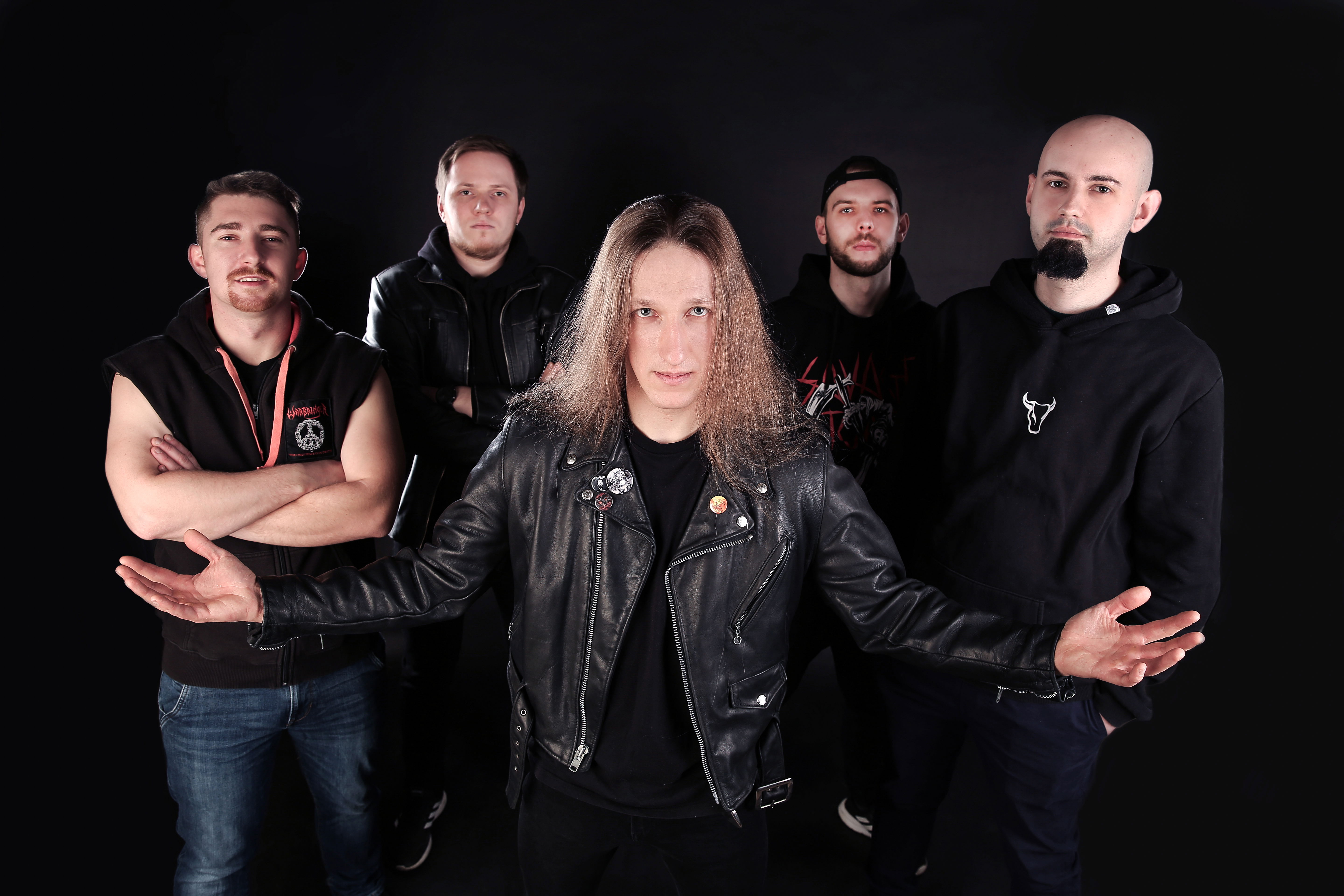 Your music style is Thrash Metal. Which are your main influences (Favourite Artists / Bands etc.)
Stafar: The biggest inspiration for me was the Violator concert in Bydgoszcz in 2010. The energy that I have seen on the stage forever shaped my view of what a metal concert should look like.
Jano: When creating music inspirations flowed from every side, from heavy death, thrash to black metal itself, I can personally say that bands such as Power Trip, Warbringer and Obituary had a big influence in making the material, it is known that Gotar is Gotar and I always wanted to elaborate my unique and recognizable sound, but sometimes inspirations just cannot be hidden.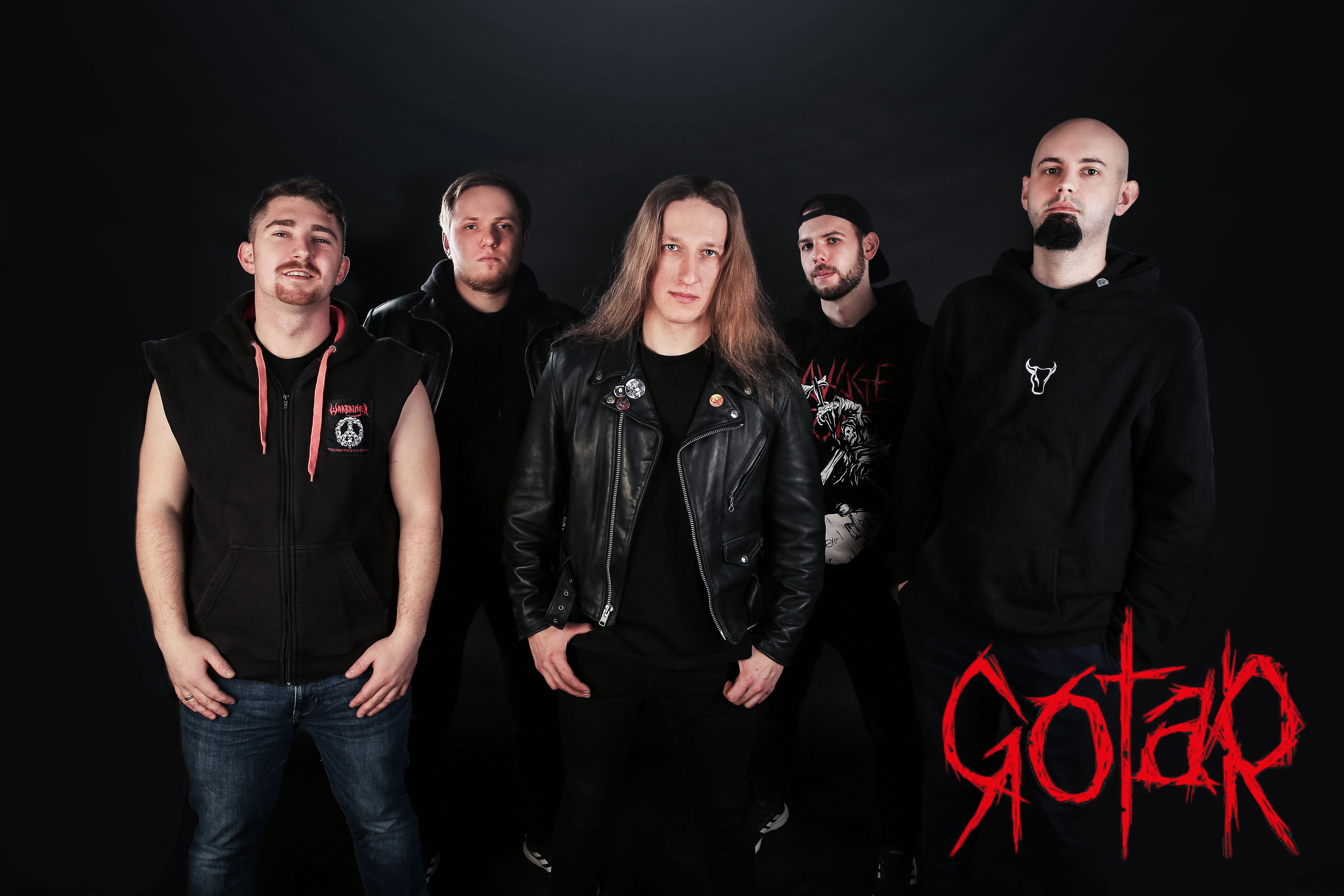 Which things, do you think, a Band should sacrifice in order to succeed? Have you ever sacrificed anything in your life for a better future of your Band?
Jano: Which things? I think that if someone has his mind in order, you can reconcile many things, I have recently become a father myself and life goes on. I have an understanding wife who understands my passion and supports me in every step. There is less time for us, but she can handle it!
Stafar: Success is a very relative term. For one, it is a success to make a record, for another it is an international career. One thing is for sure if we do something, we must do it with all our heart, no matter if it is music or other activity. Many times, in my life I have sacrificed a lot for my band. Money, family time, peace of mind, work, your own ego .. Long to mention.
Describe your ideal live show as a performance Band. Have you already experienced that?
Stafar: Ideals are sad and never materialize, there is always something going wrong along the way. However, in my second band - Tester Gier, many concerts were close to my ideal. Above all, there must be energy at the concert. Chemistry with the audience is also important. It is also good when you can get along with the technical team, and you do not get pissed off before the show itself. But everything else is a secondary matter.
Jano: I have always imagined a massive gig like Wacken, playing in front of a star on the big stage. So far there were some gigs, each one was different and each one was great in their own way, and what will come next, time will show.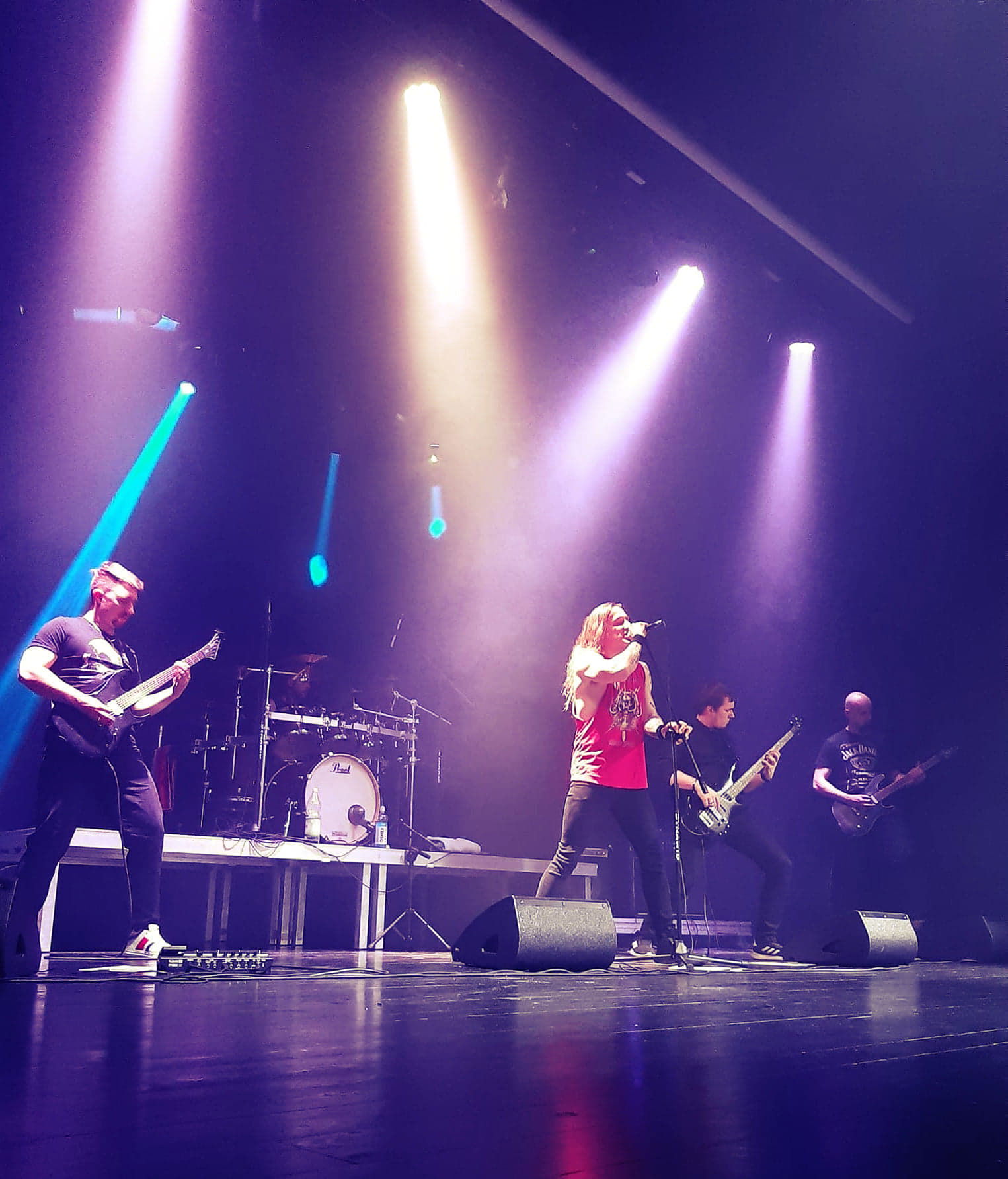 Which attributes, do you think, that a new Thrash Metal Band should have in order to gain identity and be unique?
Stafar: Do not be sad, forcefully angry, serious and dark. For me, there is no need to overly focus on the technique and perfection of the sound. The band should destroy the stage and the performance must stay in the listener's heart forever. Performing music in the native language is also a big attribute, although it happens in different ways.
Jano: I think that in our case there are lyrics in the native language. Personally, I think that the market is saturated with English texts and everything in foreign language is very worthy of attention, of course not to mention the big stars who have been on the thrash scene for many years, but lyrics in the native language and the selectivity of music is important and whether it will be successful depends on the audience.
Do you believe that Bandcamp and other Digital Platforms help the new Thrash Metal Bands? Which, do you think, is the ideal way for a Band to promote its work?
Jano: Sure! In the age of the internet, you can reach any place in the world with music! On platforms such as Spotify, Facebook or Youtube you can share your music with everyone.
Stafar: Music will not defend itself. Guitar music is not very popular these days. You have to give something more. Well-resolved merch and music videos are a big promotion and of course the concerts. Good concerts. When it comes to bandcamp .. I have to honestly admit that I haven't listened to anything on bandcamp for 10 years : ).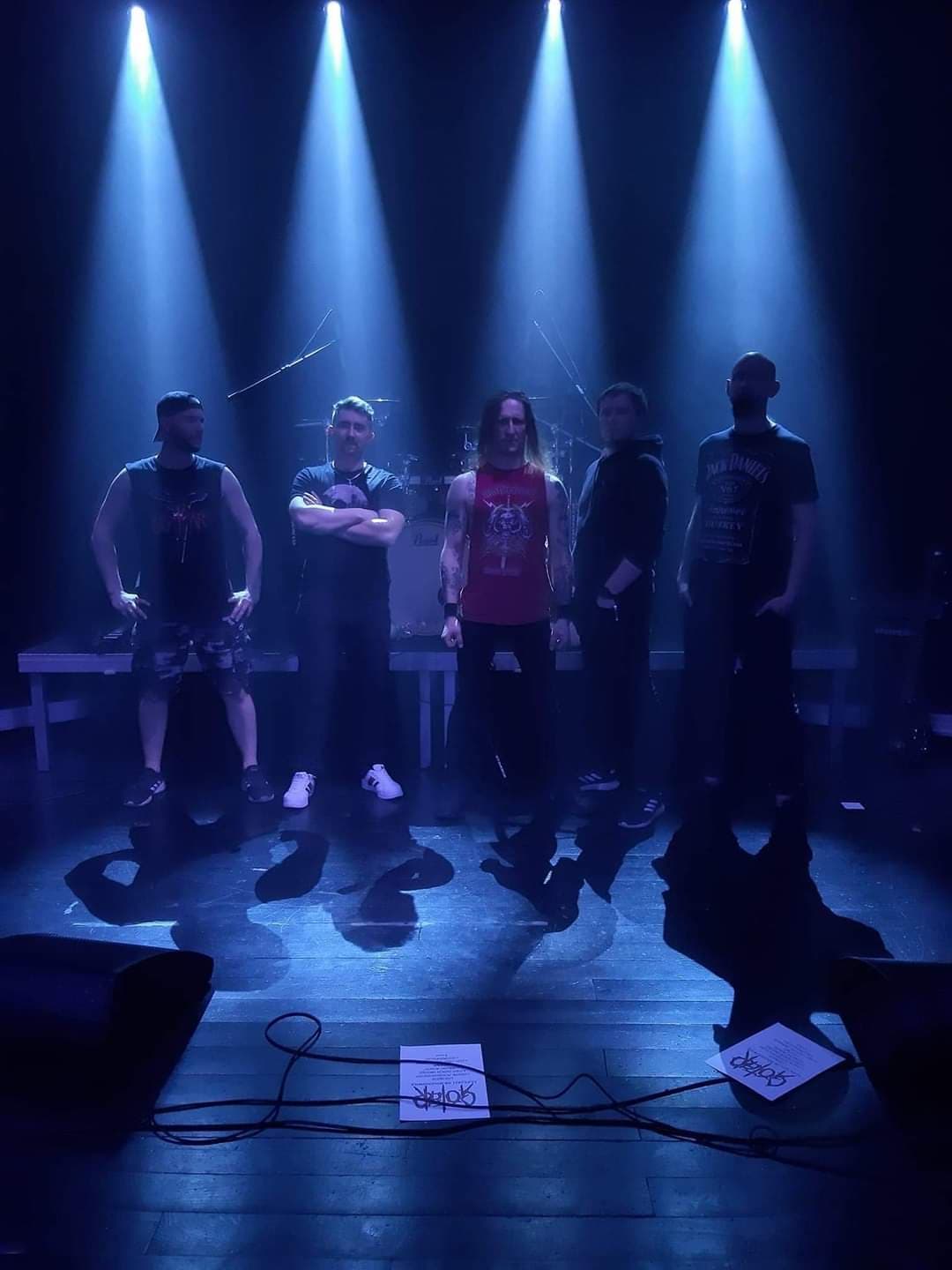 Tell us a few things about the New Underground Metal Scene in Poland (Bands, Fanzines, Webzines, Metal Clubs etc.
Stafar: There are several bands in Poland that have stood the test of time and continue to do their job in a more or less active way. We got the Terrordome, we got the Brudny Skurwiel, getting more thriving Tassack, my second fucking awesome crossover thrash band called Tester Gier .. There are a lot of bands. I think the most popular is the underground blackmetal stage, but it is not my thing. Of course I love this kind of music, but I normally work with thrash metal and punk. There are also quite a lot of places to play, although it is not known how many of them will stand the test of time (fucking pandemic). Organizing a tour is not very difficult, if the band is patient, they can do a lot alone. People also come to the concerts, they are not always crowds, but it's not bad.
Jano: There are some interesting bands with a good thrash metal style (Soul Collector, Tester Gier) in our area. We try to play concerts with them, there are very few metal clubs, but there is somewhere to play. I hope that as the lockdowns are eased, they will appear with good music and beer!
Do you know anything about the Hellenic Metal Scene?
Jano: Every day I broaden my horizons with new music, but so far from the Greek metal scene I only know Suicidal Angels, great music, I'm a huge fan.
Stafar: No .. I have to do my homework:).
What are your future plans?
Stafar: Survive the test of time caused by the pandemic. It's not a good time for a metal bands. There are no concerts - no fuel and no energy. Playing without concerts for me it is always playing not to the maximum. I think that we would also work on a video in the near future. New material is also being created .. Except that we just released debut. It has to be promoted as best as possible in these bad, bad times.
Thank you very much for your time & Keep up the good work! The closure is yours.
Stafar: Thanks for the interview. Support the scene, follow us, GOTAR will kick your ass. Thrash till fucking Death. Yeah!
Jano: Thanks a lot for the interview, greetings to the whole team and all listeners of THRASH TILL DEATH!
By Steve the Filthy Dog.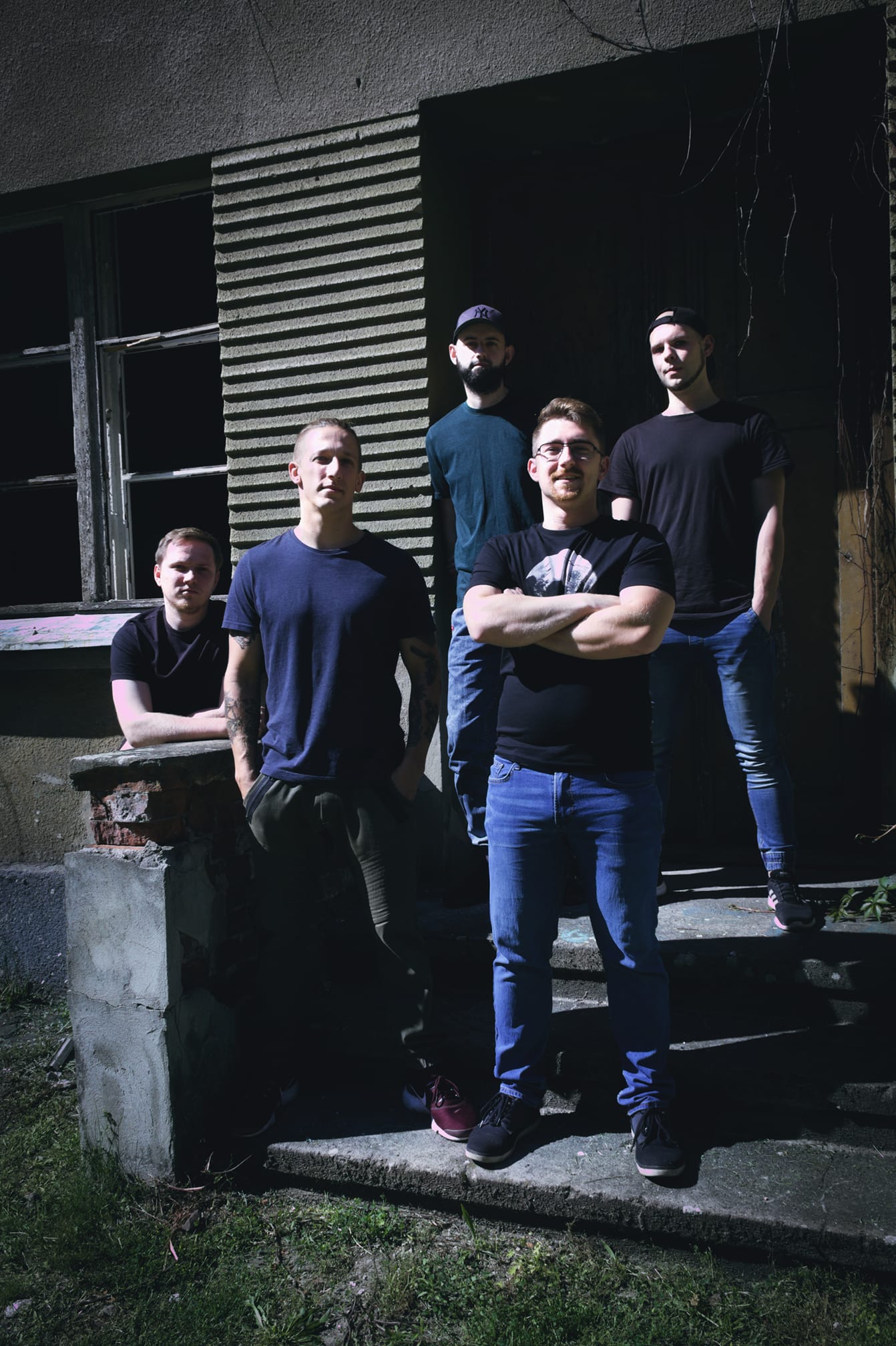 GOTAR CONTACT:
https://gotar.bandcamp.com/releases
https://www.facebook.com/GotarThrash/
https://www.instagram.com/gotarthrash/