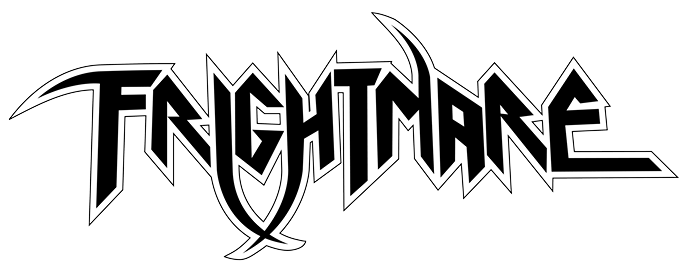 !!!THE LEGENDARY THRASHERS FRIGHTMARE ARE BACK!!!
We had a conversation with Brian Miller. Enjoy!
Welcome to the FILTHY DOGS OF METAL Webzine.
Let's go back in time. Which are your memories from the early days of FRIGHTMARE?
For me personally the best memories I have of the early Frightmare days was drummer Chris Reifert from Autopsy being in the band. He was the original drummer when we first started out and after he left to join, Chuck in Death and record the ''Death Mutilation'' demo and then go on to record
''Scream Bloody Gore''. He was replaced by John Shafer who was the second drummer in the bands history playing with these guys for the time that I did helped me out big time I learned a lot from them they were the best memories for me and my first attempts at putting thrash metal music together very early on and having to exceptional drummers to draw experience from.

In 1987 you have released 2 demo tapes. Which are your memories from these recordings? Did any record label approach you? Did you sell them or did you have them only for promotional purposes (Radio Stations,Magazines,Record Labels etc.)?
Yes we did do 2 demos one was sort of a home recording on a Tascam recorder and that featured third drummer Paul Corbin at the end of 1986 Corbin also played drums on the 1987 demo as well we were lucky to have. The bass player from Hexx Bill Peterson agree at the time to help us out and play on it r.i.p. Bill the demo was two songs and recorded at San Francisco State University campus studio at the time there were no record label interest we did go to several record stores in the Bay Area and we were selling. The demos at small record stores. And a couple of Tower Records locations as far as magazines there were a couple of write-ups about the band basically talking about the demos at the time.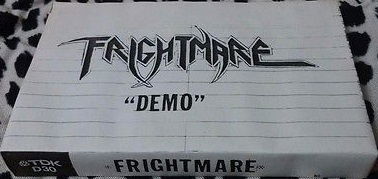 What happened to the band after those demos? Did you have any connection with the former members all those years?
After the demos were recorded we played a couple of small shows in the local area where we're from and unfortunately the drummer and guitar player went off to college so there were many years in between recording and downtime about eight years elapsed and then I started doing side projects writing my own stuff more prog rock type material than metal I was really close to the original bass player Doug wood. A great childhood friend but unfortunately he passed away a couple of years ago from carbon monoxide poisoning and the other two guys I haven't talked to in over 30 years don't know where they are hope they're doing well though.
How many live shows did you have & with which bands did you play live concerts ? Please, describe a FRIGHTMARE concert of the past.
We played a couple of parties and one outdoor Show like I mentioned before it was just us involved as far as other bands back in those days in the area we lived there just weren't too many bands we could do shows with for the fact that the good venues were in Oakland and San Francisco
and we're a bit farther away did however play with some great bands in the Burnt Offering lineup of 1985 bands like Blind Illusion, Death Angel P.T.C. attitude adjustment the Boneless ones Evil Dead. Before they change the name to sacrilege the Bay Area band and the Accused from Seattle.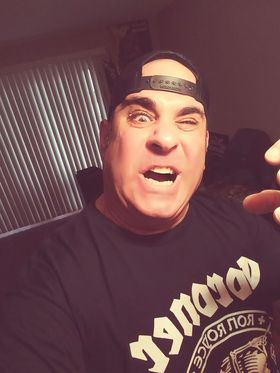 Your music style is Thrash Metal. Which are your main influences (Favourite Artists / Bands etc.)
As far as bands I'm influenced by corner Mercyful Fate, King Diamond, early Destruction, early Sodom. Love all the Autopsy stuff and have a lot of early 70s prog rock influences as well King Crimson, Mott, ELP. and a ton of other stuff just to name a few.
Do you see any differences between the US Metal Scene & EU Metal Scene (Labels, Bands, Fans etc)? Which you prefer most?
Honestly I support and love the US Metal scene certain select bands and the Europe metal scene as well both have a lot of good bands to offer like a lot of stuff from South America as well inhumane rights is a really good band and Shadow cult is another I highly recommend both Shadow Cult being one of the Bands on my ''Six Faces of Death'' compilation that came out in 2018 in partnership with Traumatic Records & Tapes.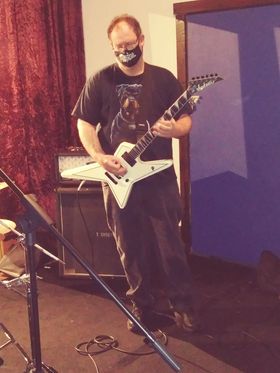 In 2020 FRIGHTMARE are back. Please, introduce to us the band members and did they played with other bands in the past?
Band members now Will Eukel on drums, John Spanos bass guitar, Tom Dykes guitar as far as will and John they've played in other projects that aren't really known Tom on the other hand he's from a band that was from the bay area called Circus of Fear they played a lot of really rare shows at Great venues the stone the Omni they did several demos and then kind of went their own way. due to a couple of the members moving out of the state of California really good band though.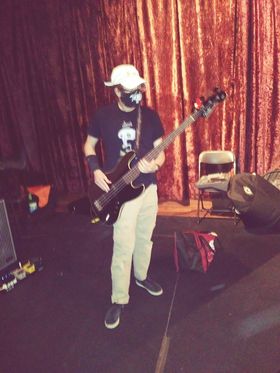 What are your future plans?
As far as future plans we plan on playing many shows when we can go back to social Gatherings due to the covid-19 situation which is getting a lot better fast in our area we plan on recording in a couple of months the first demo in over 25 years really excited about it other than that just working on new Frightmare material and can't wait to get in front of an audience to perform it.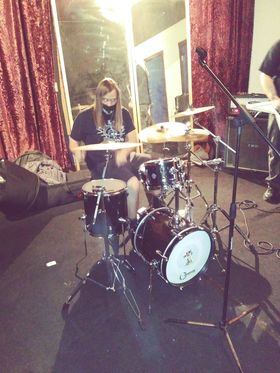 Thank you very much for your time & Keep up the good work! The closure is yours.
Closing I would like to personally thank Filthy Dogs of Metal for doing this interview, thanks a million and all the Frightmare cult following that have supported the band down through the years and a big thanks to the new Frightmare lineup thanks for all the hard work you put in every week week in and week out cheers to you all and welcome to my Frightmare.
🔥💀🔥💀🔥💀🔥💀🔥💀🔥
By Steve the Filthy Dog.
FRIGHTMARE CONTACT:
https://www.facebook.com/Frightmare-100279724693908/?ref=page_internal