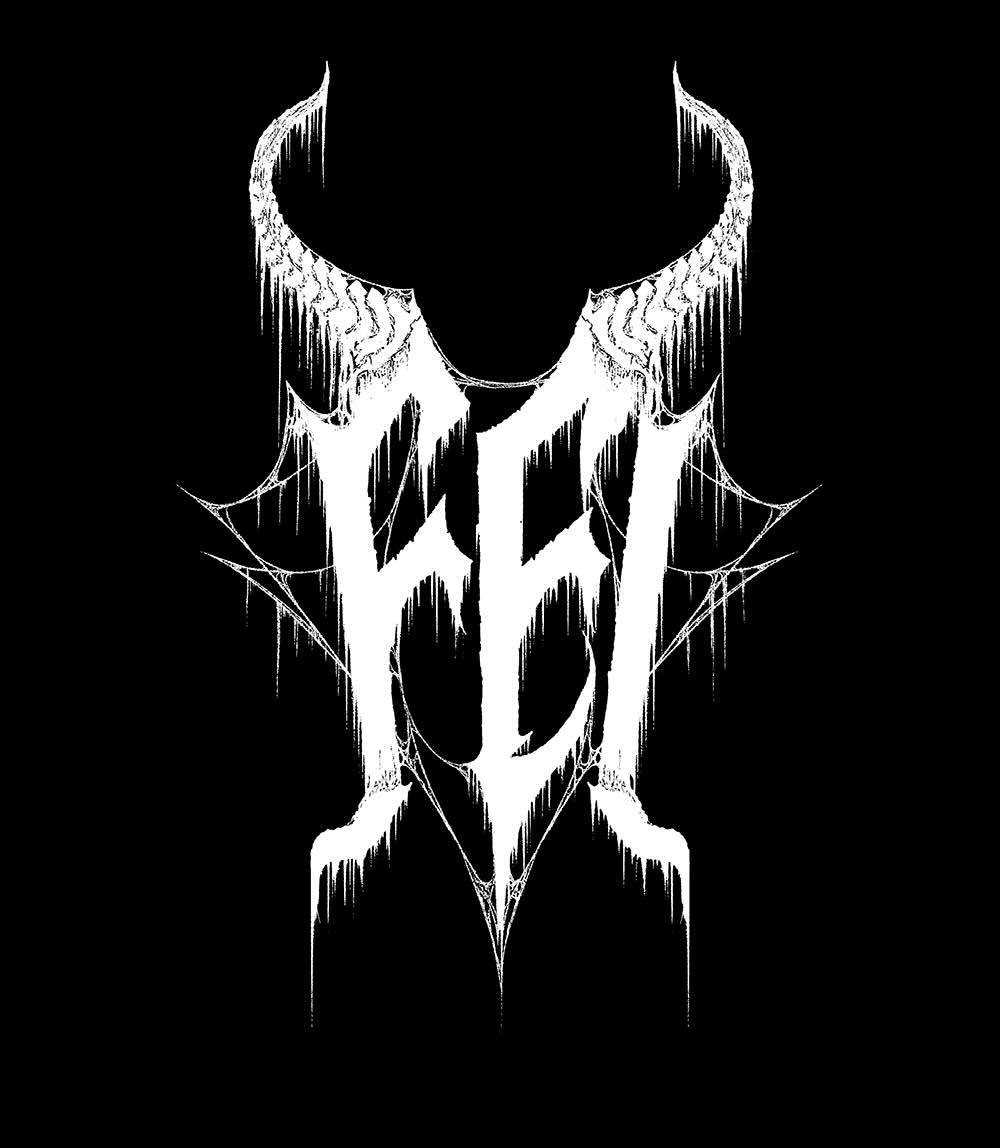 !!!Speed Motörized Black Thrash N Roll from the USA!!!
Welcome to the FILTHY DOGS OF METAL Webzine.
Thanks for having us!
Tell us a few things about FEL (Members, Starting Year etc).
We officially had our first rehearsal in the fall of 2019 but the genesis for this project dates back to 2017. We talked forming a band that had a more stripped-down approach with a heavier emphasis on the rock part of Rock-N-Roll. That idea coagulated for a few years with riffs and demos that were not suited to our main project. We simply switched gears when the time was right. The members are Dakhotavras on vocals/rhythm guitar, Jon C. Desecrator on bass/vocals, Billy Razors on lead guitar/vocals and The Felhammer on drums. Our name is taken from the demonic magic in the Warcraft universe.
You have recently released your single ''Tactical Puke''. What is the feedback from your audience as well as from the press?
People seem to dig what we're doing with our Rock-N-Roll. Getting complemented on our riffing and songwriting is really cool and we really appreciate that! We've also received some negative feedback and to us that has value as well. One way or the other, we're slowly getting our music out into the wild.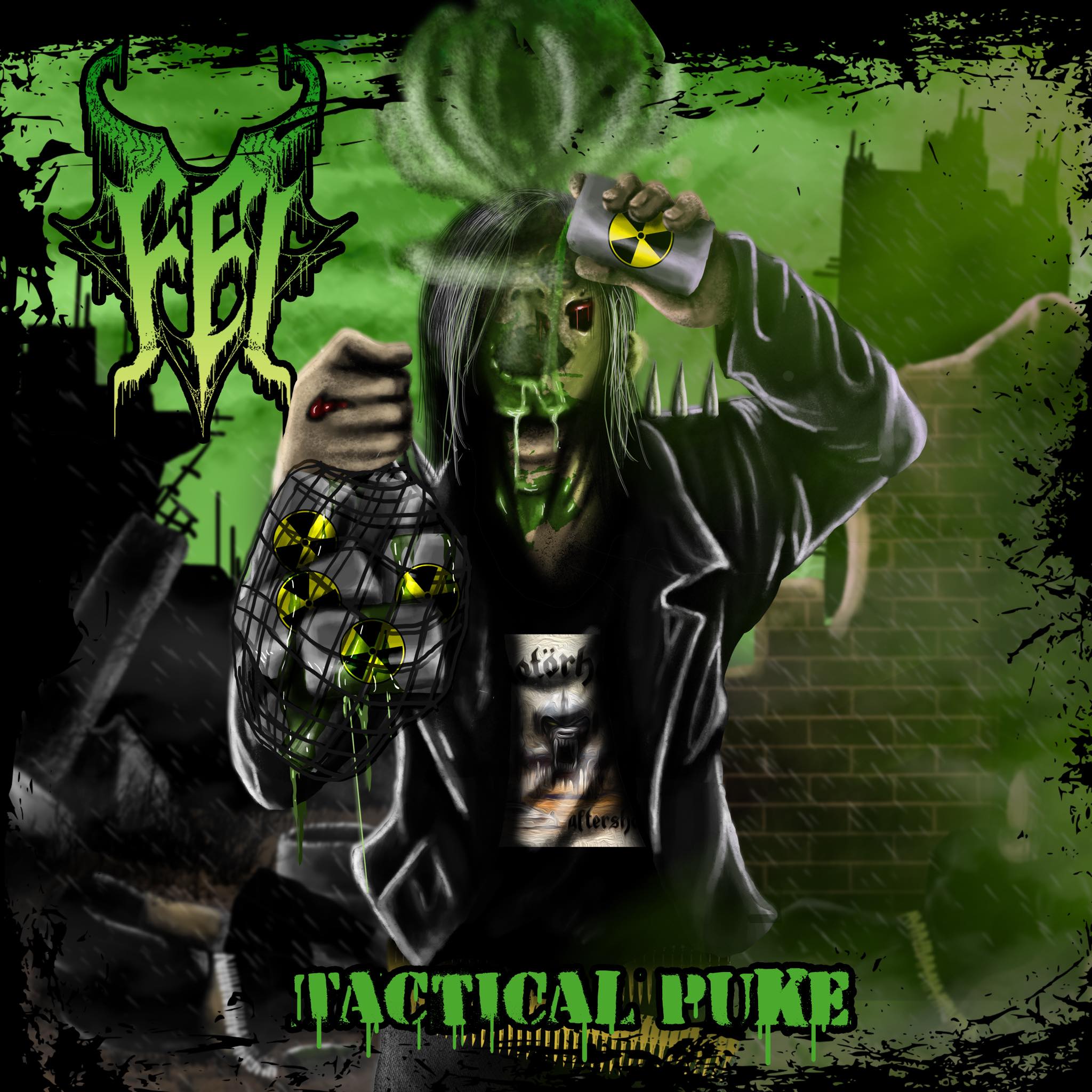 Label or DIY and why?
We have released our five singles on our own DIY label, Revenger Records, so far. Labels are great, especially for promo and taking that next step in your career. However, there is a certain satisfaction to doing everything from the tracking, mixing/mastering, art layouts and distributing your own merch. Both approaches have their place.
Do you prefer Vinyl, Tape, CD or Digital Format and why is that?
Getting music out instantly via digital distro is it's biggest strength and it's how we've released all of our music so far. Being able to really appreciate the art and read the track listing/liner notes is the best and you can only get that with a physical copy in your hands.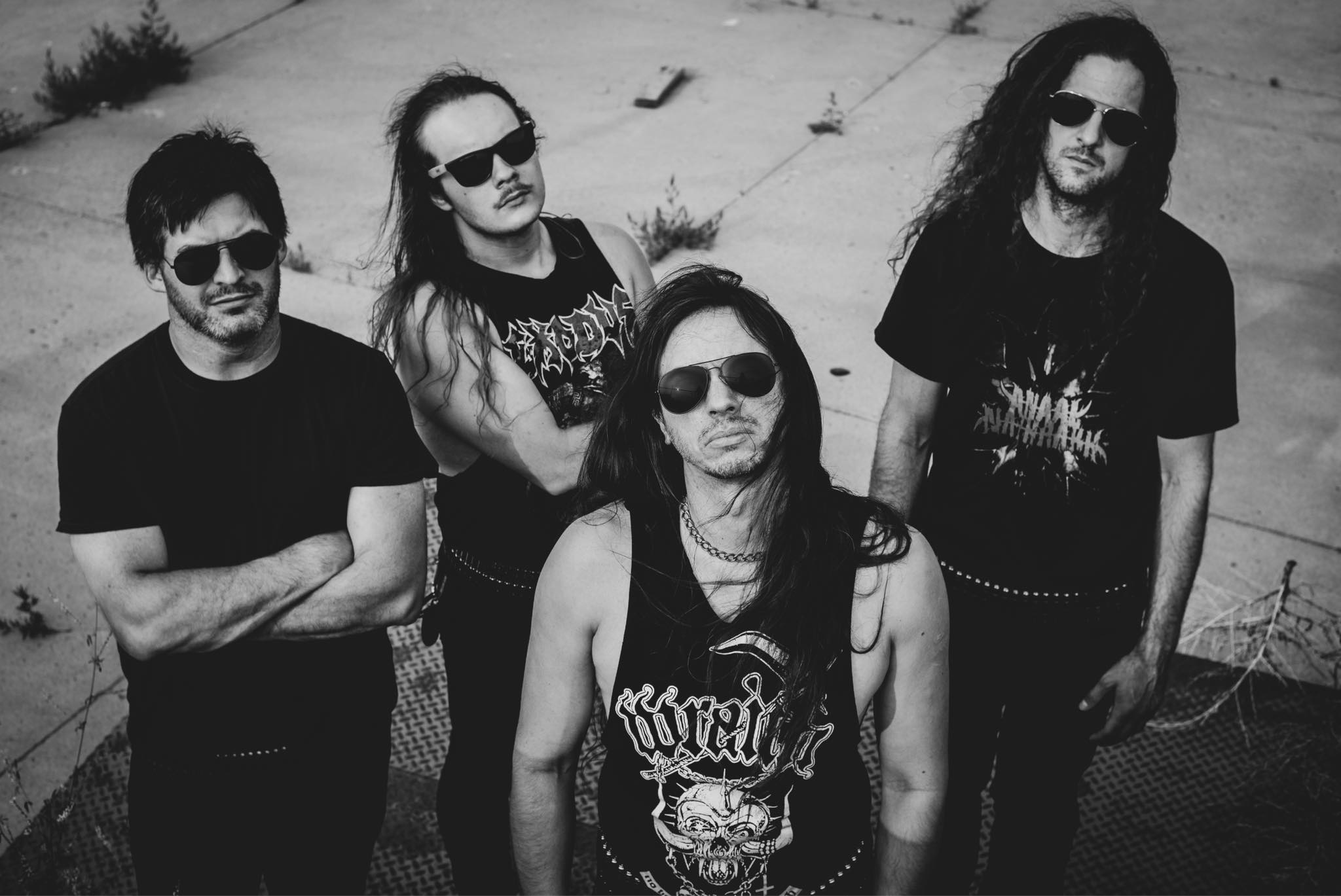 Your music style is Black/Speed Metal. Which are your main influences (Favourite Artists / Bands etc.)
We worship at the altars of classic bands like Motörhead, Venom, Slayer, Dissection and Tank. We're also into more contemporary bands like Midnight, Bewitcher, Hellripper, Black Knife and All Hell just to name a few. Pretty much anything that ROCKS, we dig.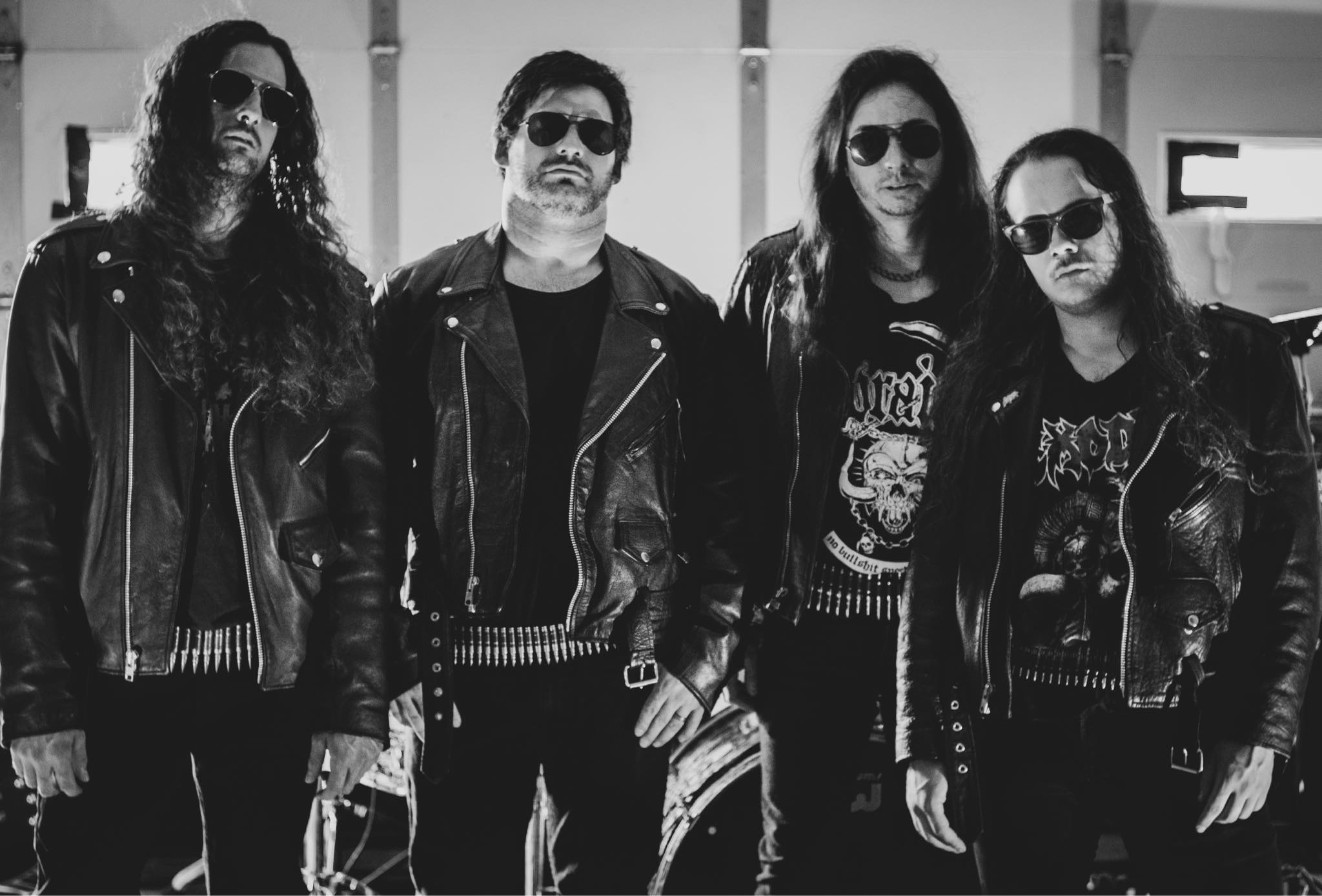 Which things, do you think, a Band should sacrifice in order to succeed? Have you ever sacrificed anything in your life for a better future of your Band?
Sacrificing everything for the for the sake of your music is the short answer, but things become evermore complex over the lifetime of a band. Finances, personal relationships and time will all be strained to varying degrees and everyone in this band has dealt with that at one point or another. It all depends on what your willing to roll the dice on and of course there are no guarantees.
Describe your ideal live show as a performance Band. Have you already experienced that?
We play live with a synchronized light show and we go with the denim and leather aesthetic. We want to look like a Rock-N-Roll band when we are on stage and we strive to give an energetic performance. Live music is entertainment after all and that gets lost on some bands unfortunately.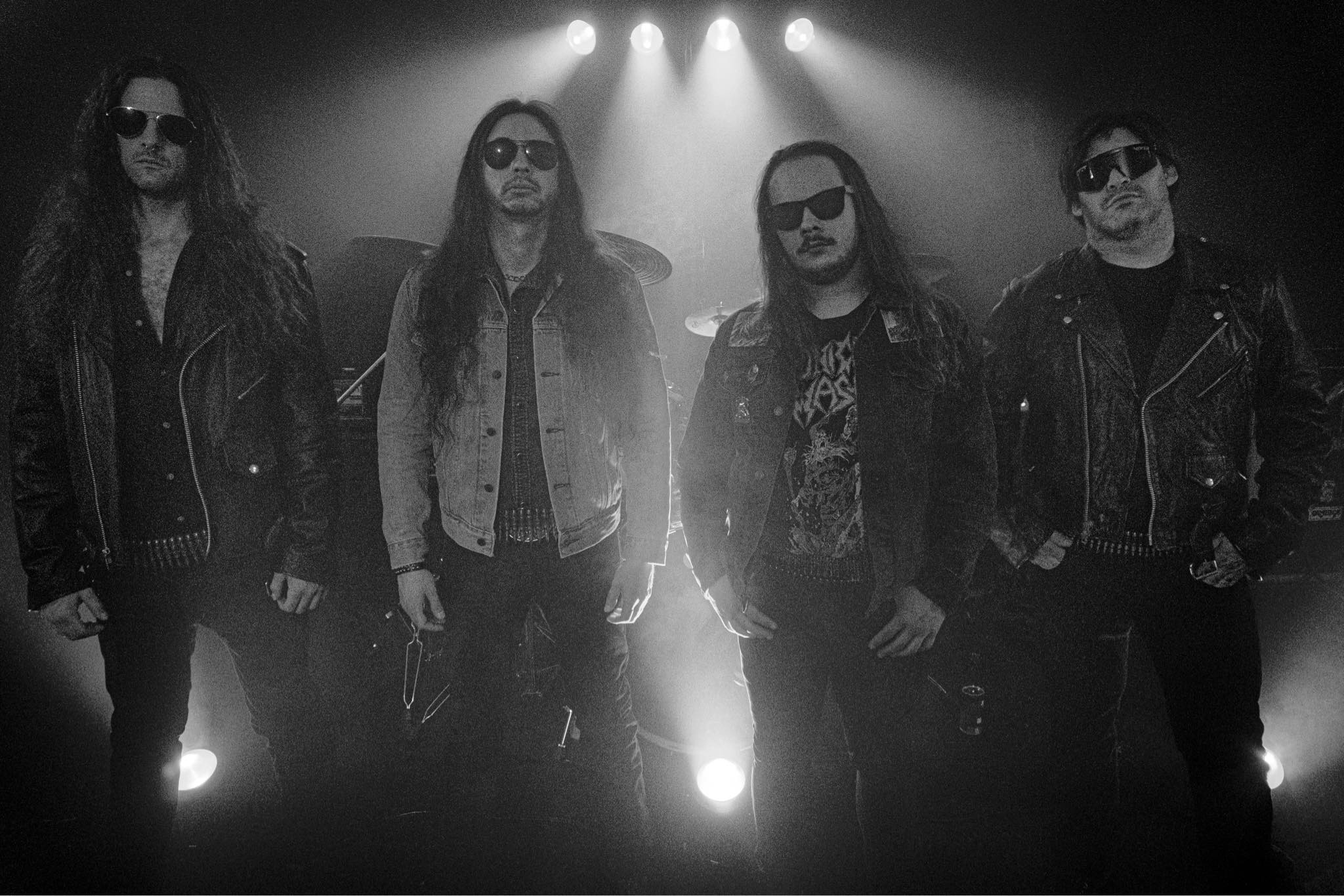 Which attributes, do you think, that a new Black/Speed Metal Band should have in order to gain identity and be unique?
We don't think any black/speed metal band is trying to reinvent the wheel so the focus should be on writing the best songs that you can and just putting them out there. Our foundation is a cool riff, a steady beat and a willingness to rock.
Do you believe that Digital Platforms help the new Black/Speed Metal Bands? Which, do you think, is the ideal way for a Band to promote its work?
Digital distro gives instant access and that's a double-edged sword. It gives potential listeners a quick way to hear to your tracks. It also becomes incredibly easy to get lost in the mix with so much music being uploaded every day. Social media has been the thing for awhile and certainly will be for a long time if not forever. So that's probably the best way to promote yourself, especially if you're new.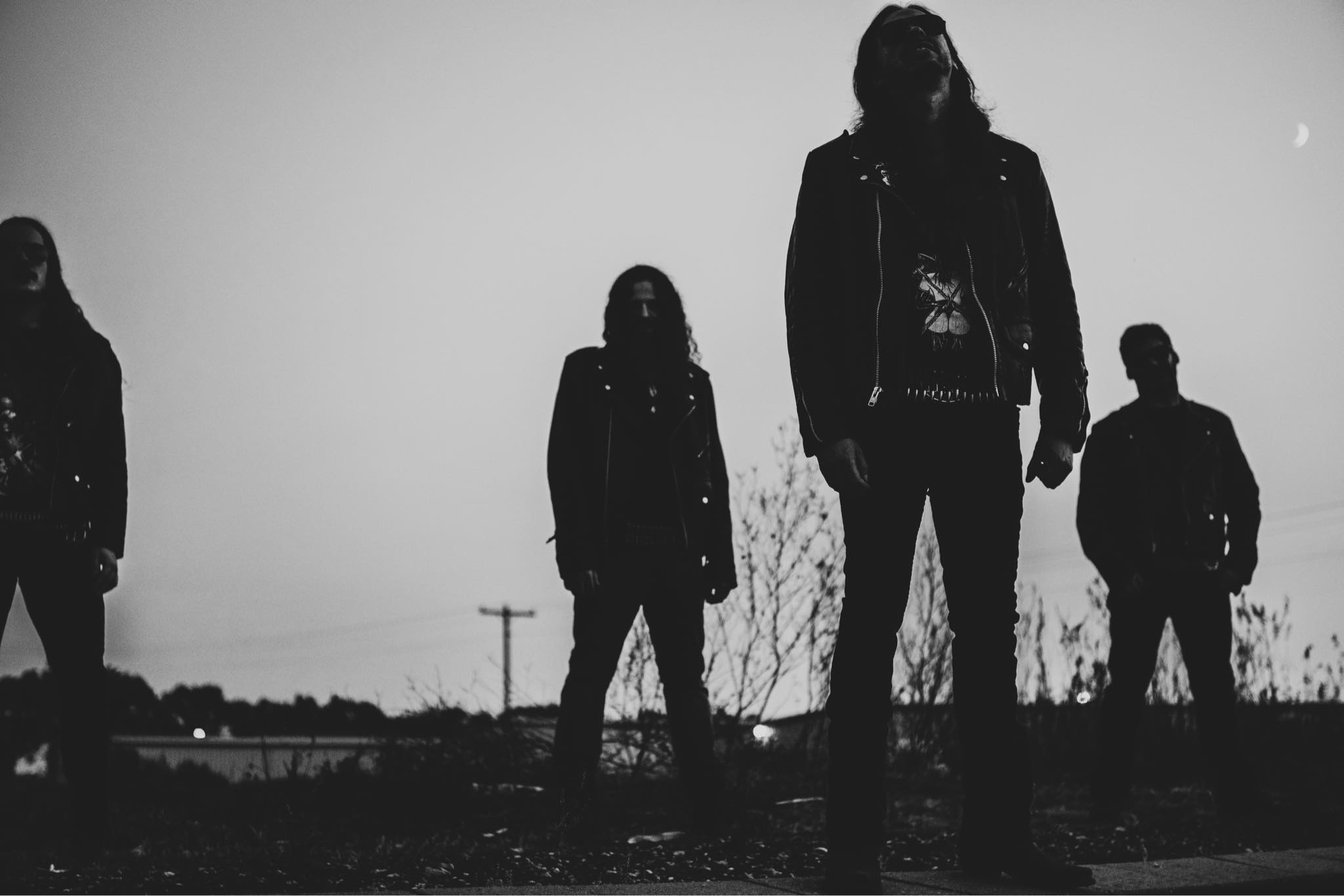 Do you know anything about the Hellenic Metal Scene?
We know it's sick! We enjoy Rotting Christ, Necromantia, Funeral Storm, Synteleia and Ravencult.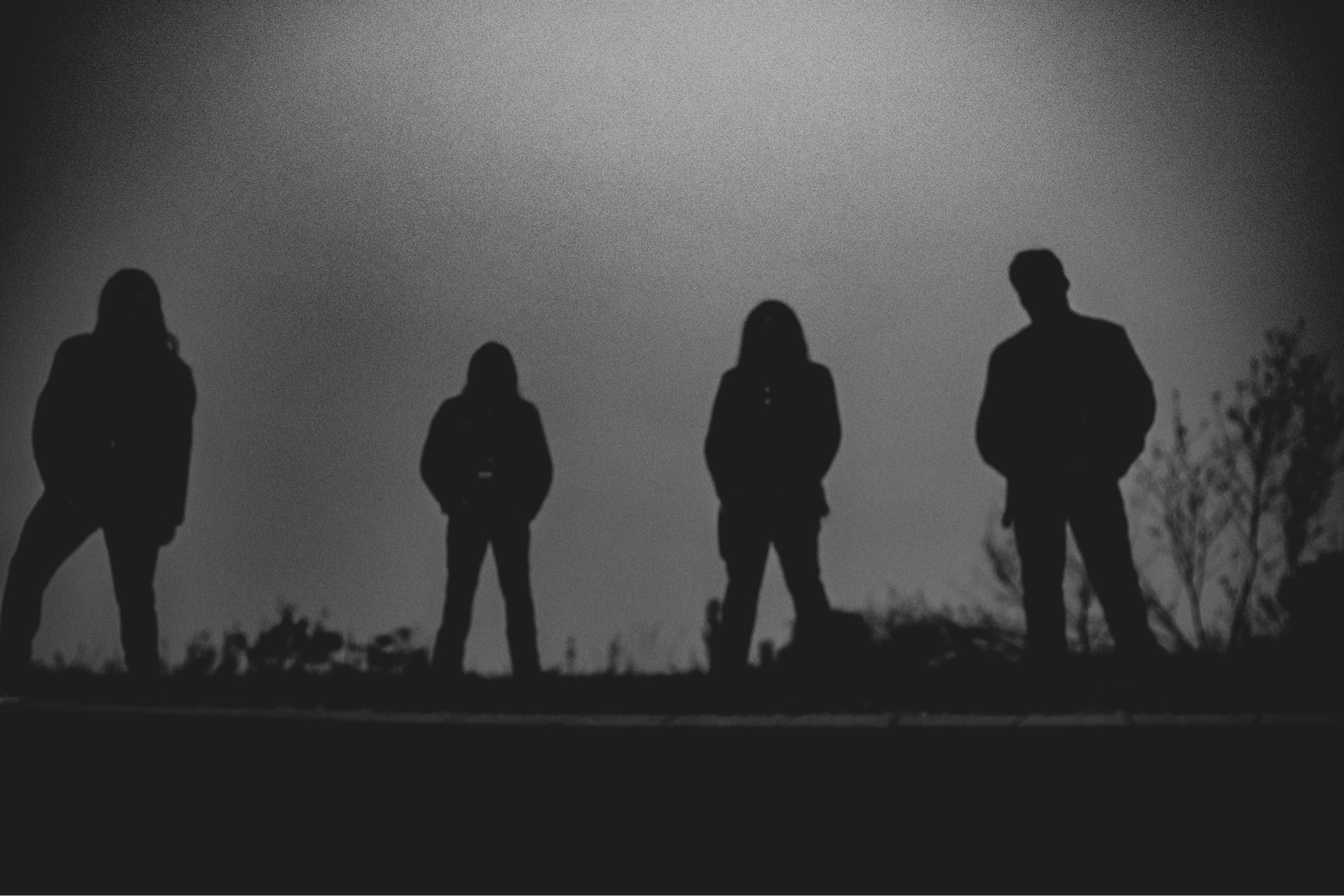 What are your future plans?
We're putting the finishing touches on a demo that includes all of our previously released original singles and a new song. It's called 'Four Hits From Hell' and will be released physically as well as digitally. We're also planning on getting back in the studio to track our unreleased material, which we have quite a bit of.
Thank you very much for your time & Keep up the good work! The closure is yours.
We can be on all the major social networks @felfvks and our music is available on Bandcamp and all the streaming services. Thanks!
By Steve the Filthy Dog.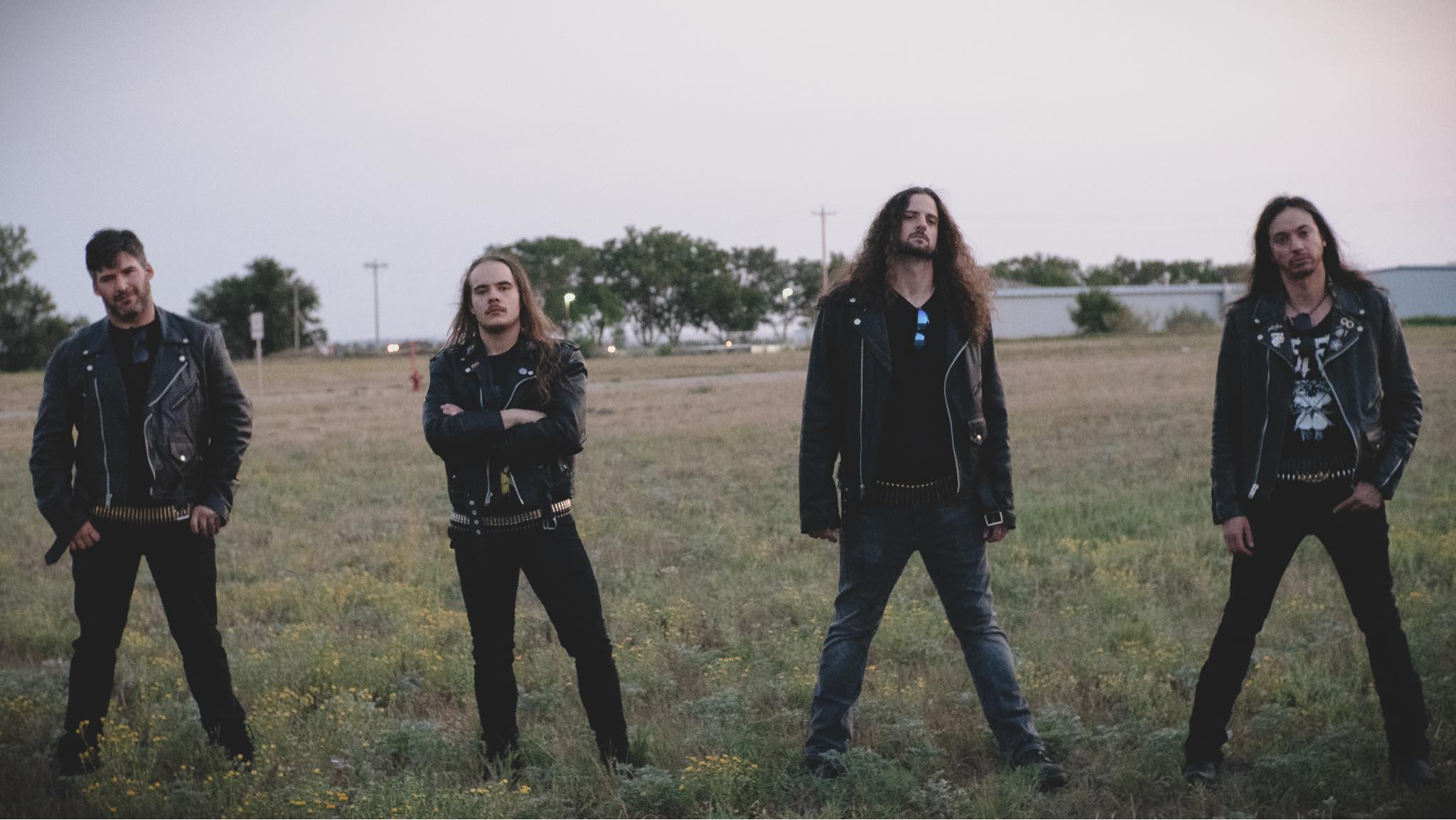 FEL CONTACT:
https://www.facebook.com/felfvks/
https://www.instagram.com/felfvks/
https://open.spotify.com/artist/4KYS8NBRvOrlPCWl1vQStu