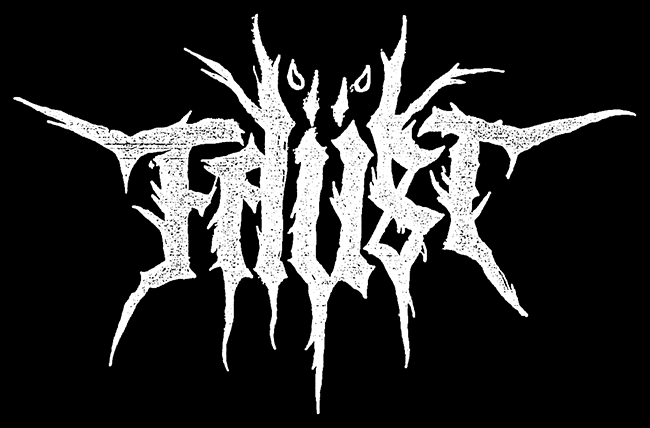 !!!THRASH METAL FROM CZECHIA!!!
We had a conversation with FAUST. Enjoy!
Welcome to the FILTHY DOGS OF METAL Webzine.
Tell us a few things about FAÜST (Members, Starting Year etc).
Kryštof: Hi, so we're a thrash metal band from Prague, Czech Republic. I'm the singer and guitar player, Jenda is playing bass and Honza is the drummer. I have known these guys for quite some time already. Me and Jenda went to Aikido class together when we were kids and Honza and I met in high school. I also introduced them to each other at a Manowar show in 2012 but I just remember Honza being completely annoyed by Jenda and laughing at me for who I'm friends with. What a great start to a friendship haha. It was 2 years later when Honza joined a band with our original guitar player Petr and after some time they called me in to play bass with them. So us three plus original singer Jakub called ourselves Coldblooded Fish and played one god awful show...I mean, usually first shows are terrible right? But this one was THE WORST, you can't even imagine. Anyway after this I said that it would sound better if I switched to lead guitar (I was playing guitar already for like 5 years at the time) so we needed a bass player and I remembered that Jenda played bass. We called him up and he was stocked to finally be a part of a band, but then he got less stocked very quickly when he actually heard what we were playing. But I'm glad that he stuck around, cause after a few years of playing really awful and a few line up changes we are finally at a point where we don't completely suck.
Jenda: So basically we are a new band built on all the mistakes we made for 5 years. With a cooler name.
You have recently released your live album ''No Sleep 'til 007''. What is the Feedback from your audience as well as from the Press?
Kryštof: The feedback has been actually really great. When Tapes of Terror records released the first edition of the album on red cassettes, they were gone in 26 hours. So now we have a second release on green cassettes and few are still available *wink wink*. Also what I have to mention is that most of the songs that we played live on this album, were previously released on an album called Malvarma which we recorded 2 years before still by the name CBF.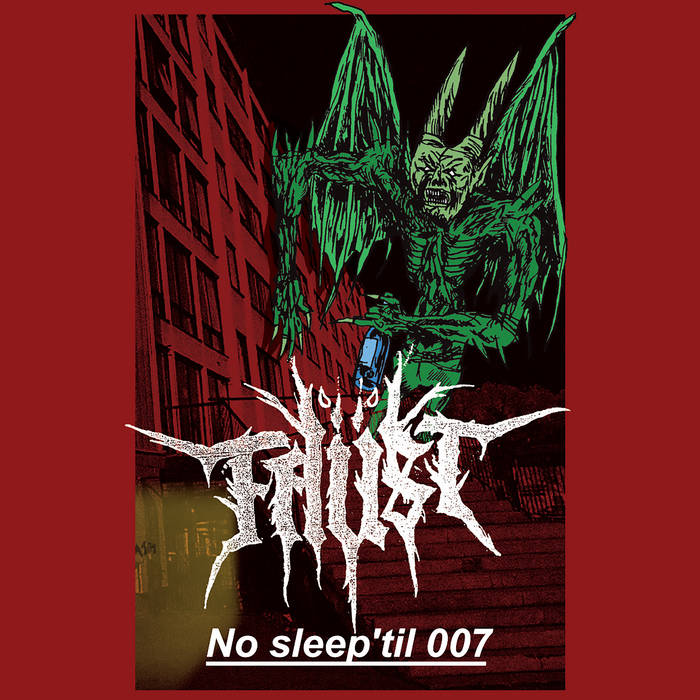 Label or DIY and why?
Kryštof: I think bands that are starting from scratch, without any contacts and friends are bound to get their stuff out there DIY style. And if they have the time and mostly money to finance the manufacture and promo of their album, then it's a great way to start. Label usually pays for those things for you from their pocket, but some bands don't realize that they owe it to the label and then they're all surprised that they can't keep all the money from selling the CD's and vinyl. Either way, you're glad when you get the invested money back and if it gives you something extra, then you have less to pay for the next record.
Jenda: Bands like See You In Hell have proven that you can go full DIY and travel the world. But I guess its a bit easier with label behind your back.
Do you prefer Vinyl, Tape, CD or Digital Format and why is that?
Jenda: Vinyl and tape for collecting, CD and digital for casual listening.
Kryštof: I like all of these formats, everyone of which has something to itself. I collect vinyl when the record really means something to me. CD is great and compact (haha Compact Disk yeah…the name speaks for itself) and when I want to support a band that I'm not that familiar with I buy a CD. Digital is just convenient, cause you have all your albums in your phone nowadays, so you can just whip out your headphones when you're walking down to the grocery store and listen to album like Angel Rat for example, which is unbelievably hard to get as a physical copy if you're not a millionaire or an extremely lucky bastard (or old, so you would get it when it came out).
Honza: Vinyl mostly for me. When a band doesn't have vinyls, then I'm fine with a CD, but I always prefer to pay some extra for vinyls. Then there's a digital copy which is fine for quick listening, so it's an extra category for me. And last is tape which I'm not able to play anywhere so I'm avoiding them.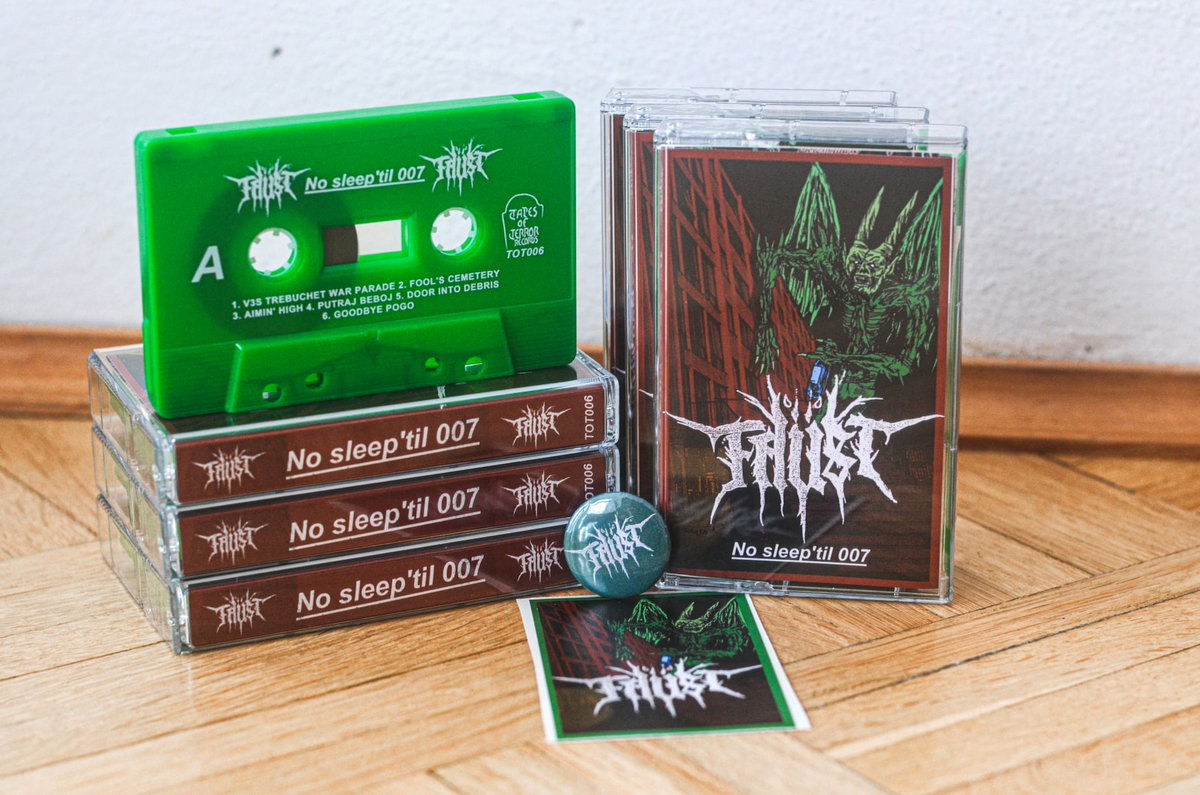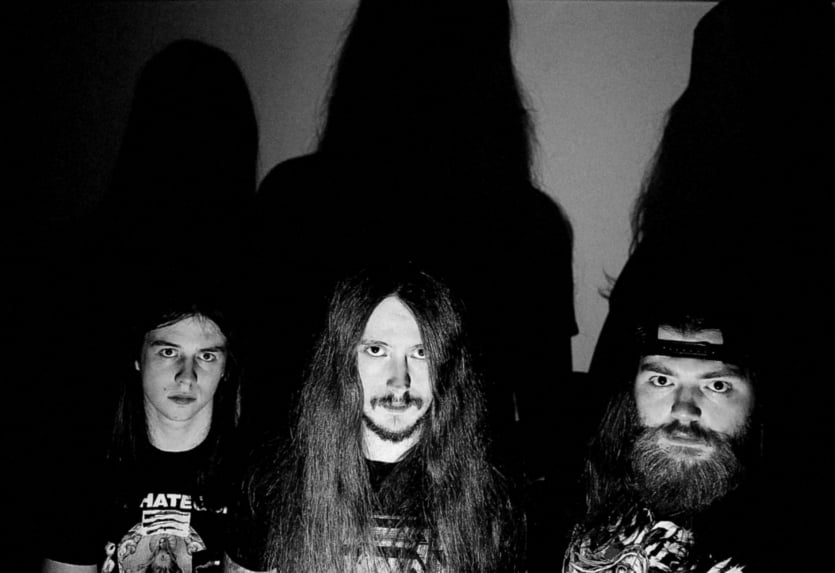 Your music style is Thrash Metal. Which are your main influences (Favourite Artists / Bands etc.)
Jenda: These days it's mainly Repulsion, GISM, Bolt Thrower, Napalm Death,Carcass, Trouble and Disrupt. Fast distorted and riff based stuff.
However as a band I think our common influences are Candlemass, Motörhead and Nuclear Assault.
Honza: Actually my main influence doesn't come from thrash. I mean I love many bands, but I'm more of a heavy metal guy (Halloween, Running wild, Accept and other old boys…). From thrash it's again mostly old stuff from Big 4, through Germans Sodom, Kreator to some forgotten golds like Nuclear assault or Morbid saint. Of course let's not forget "fresh" bands throughout the world which are appearing quite frequently, so it's hard to keep up! :-)
Kryštof: I grew up listening to hard rock and heavy metal, Led Zeppelin, Jethro Tull, Iron Maiden, Ozzy and Black Sabbath, later on Metallica a little bit of Slayer and then Jenda introduced me to a new thrash band Lost Society and I discovered a whole new world which looked like a one that I can someday be a part of. My main influences nowadays are Carnivore, Midnight, Voivod, Motörhead and Manilla Road.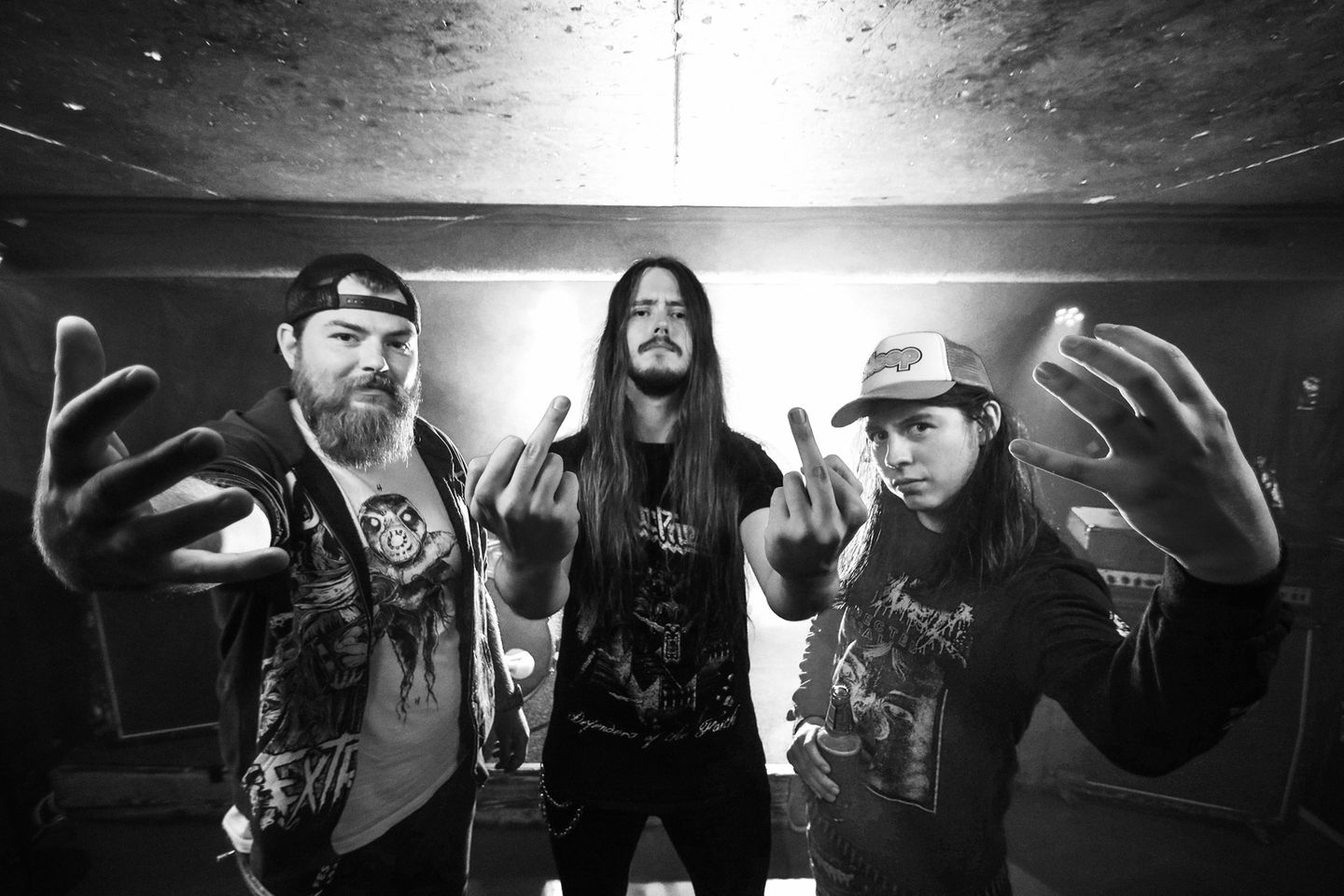 Which things, do you think, a Band should sacrifice in order to succeed?
Have you ever sacrificed anything in your life for a better future of your Band?
Jenda: Well I had to play in a band with a shitty name for quite a few years.
Honza: It's definitely time, because it's very time consuming. Also it's not free, but no hobby is cheap. Actually I didn't have to sacrifice anything important. I was always available to find quite a nice balance. Now I don't even have a drum kit to practice with!
Kryštof: Well I kinda sacrificed my last relationship for this band. There was more in play here, but it kinda came to a decision to either move to a different country or break up...and when I imagined I wouldn't be able to play with these fuckers...let's say I didn't like that very much.
Describe your ideal live show as a performance Band. Have you already experienced that?
Kryštof: Ideal show is when there's a table football in the backstage…
Honza: ...or some slot machines/pinball/tekken and other free time stuff!! :-)
Jenda: We did have an amazing show. It was in Trutnov where we played on covid edition of the Obscene Extreme Festival called Battlefield lives. Great organization, great sound, awesome atmosphere and we got introduced by Áda who introduces bands on OEF.
Kryštof: That was definitely one of the best ones we ever played. You can find the whole show on youtube "OEF 2020 BROADCASTING - Part III/IV".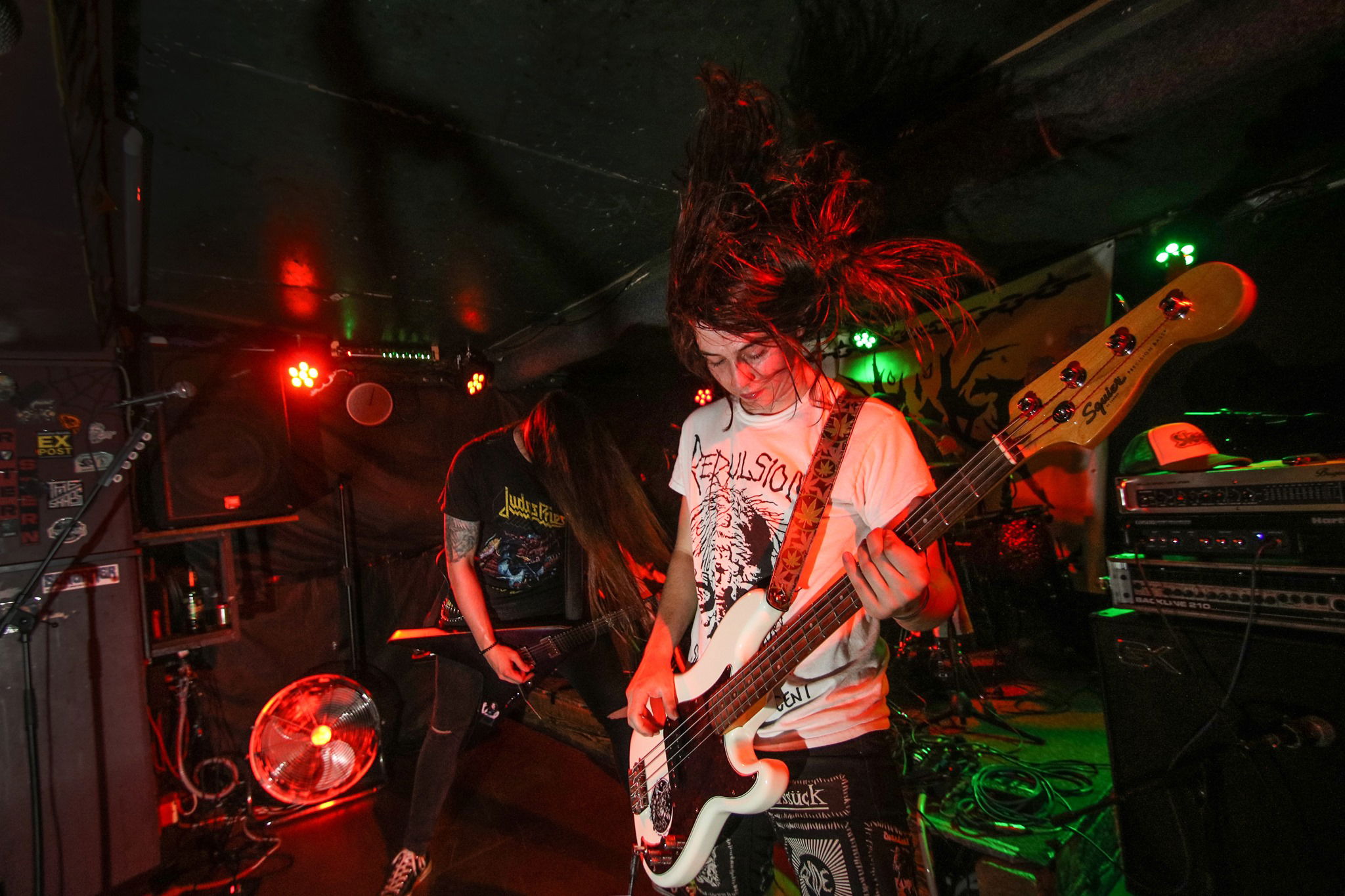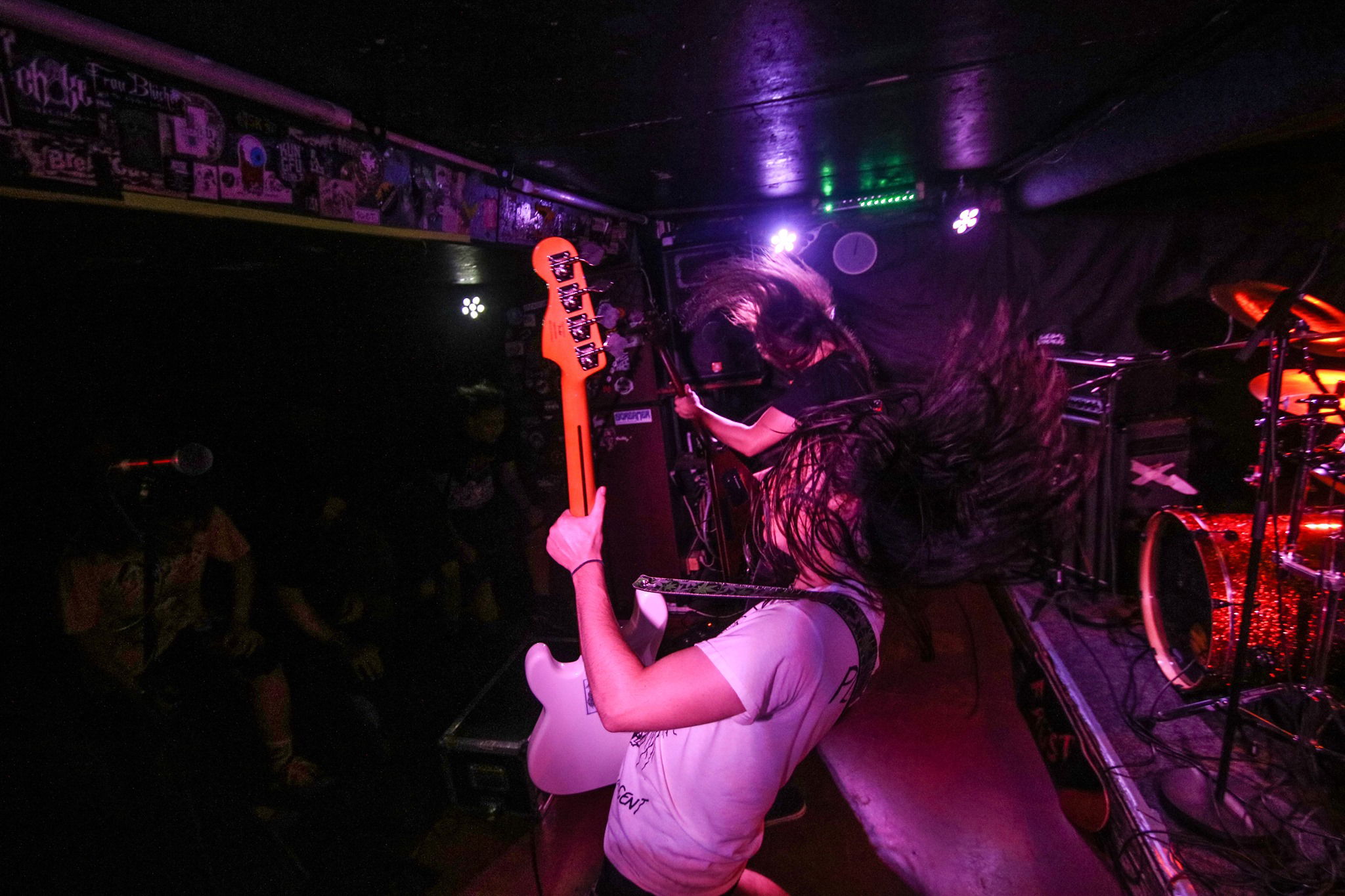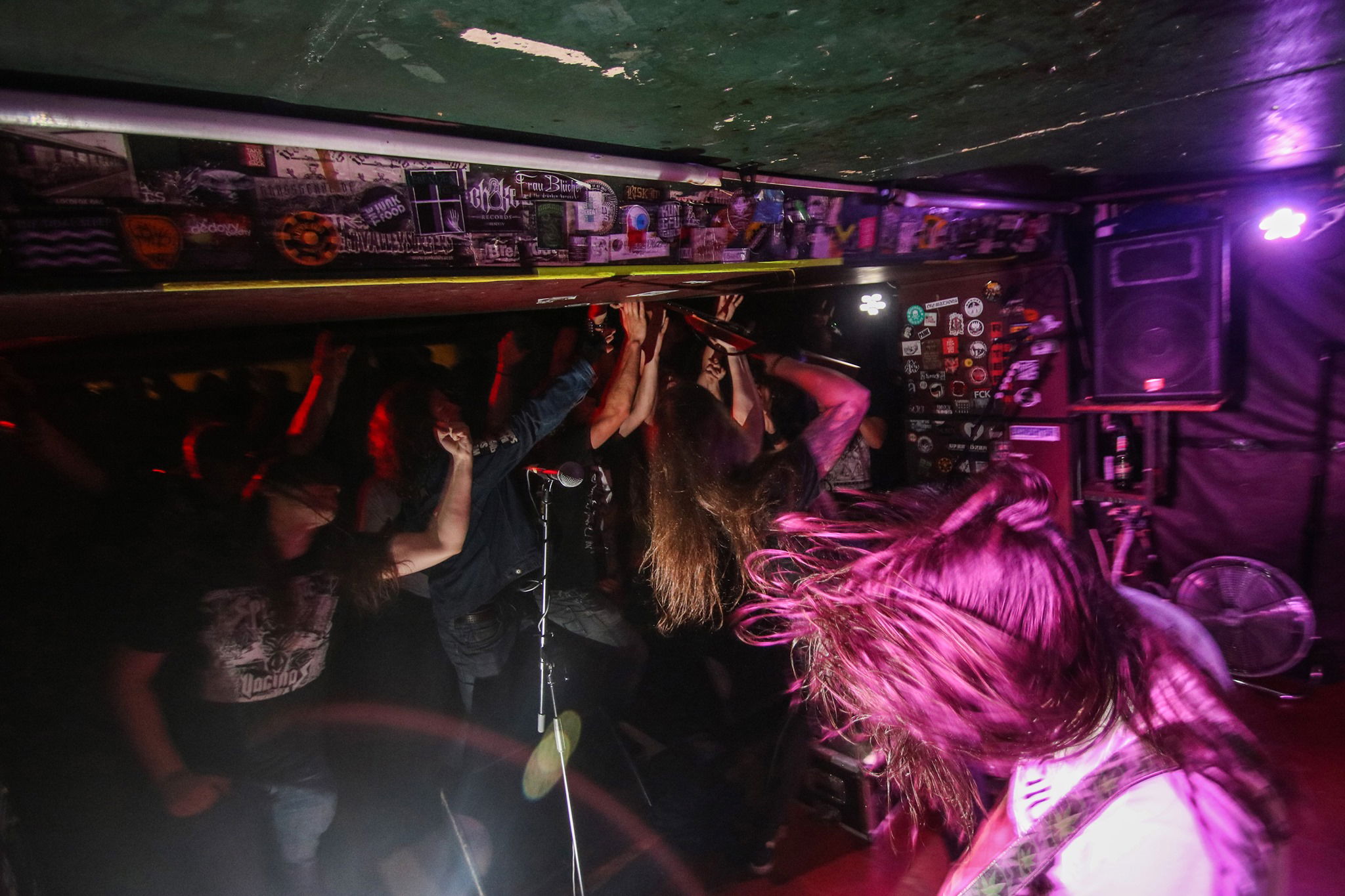 Which attributes, do you think, that a new Thrash Metal Band should have in order to gain identity and be unique?
Kryštof: Just be true to themselves and be humble. If you're playing honest music from the heart and not trying to be something you're not then it's much more appealing to people. But if you do that while you're wearing a bullet belt, spikes, battle jacket and shredded jeans then it's SUPER appealing. And if you desperately want to be another "trr trr trr THRASH trr trr trr MOSH" band...well I mean as long as it makes you happy then yeah, go for it.
Jenda: Thrash is probably never gonna be fresh so I just play fast and do it with honesty I guess.

Do you believe that Bandcamp and other Digital Platforms help the new Thrash Metal Bands? Which, do you think, is the ideal way for a Band to promote its work?
Jenda: I think Bandcamp is a great platform that can show you if the people are really interested in your music since you can see how many people bought it or gave it a shoutout. And it's a great way to promote your band no matter what you are playing.
Kryštof: When you look past the fees it takes from what you sell (which are not big and they help the website to exist) it's the best one, cause it's already well known and really easy to use. Otherwise social media are the best way (apart from actually playing a show, or appearing on some festival) to promote your band nowadays. If you don't have a facebook, instagram or a fucking tick tock account these days, it's like you don't even exist...But if you're creative enough you can turn it into a great way to post memes and put your music and faces here and there and before you know it, you're drowning in bitches and cocaine. That's how it works right?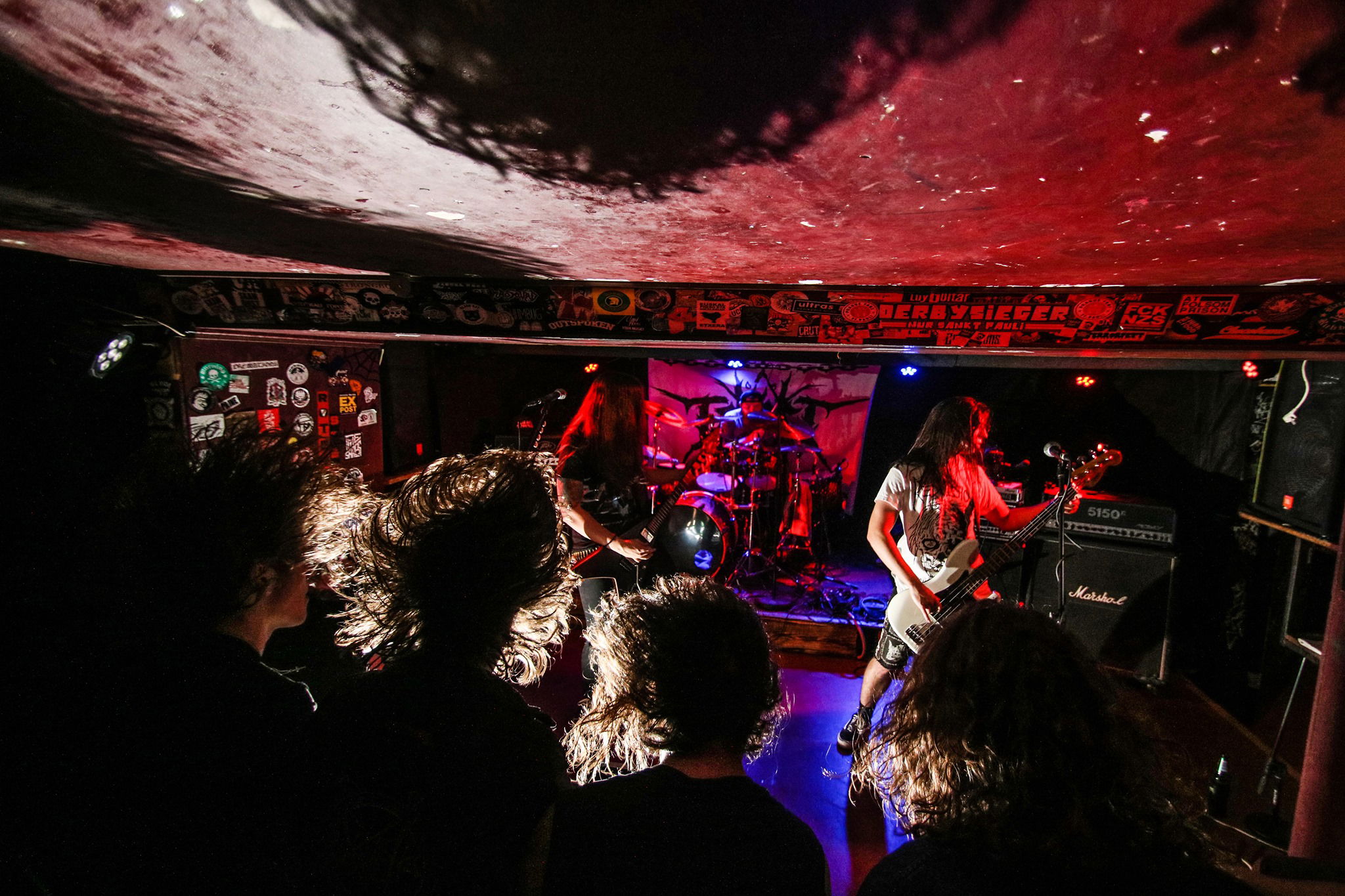 Tell us a few things about the New Underground Metal Scene in Czechia (Bands, Fanzines, Webzines, Metal Clubs etc.)
Jenda: The most hyped metal band in Czech underground are without a doubt death metal putrefaction masters Sněť. These guys are also involved in other great bands such as Vole and Bahratal. Also they do gigs under the name of Kreas promotion. There`s still a few high quality zines going like Telepatie or Go And Kill. From the THRASH point of view, Voivodish maniacs Exorcizphobia released a great record last year (Digitotality). Youngsters Refore are about to release a new album and the speed masters Laid To Waste finally found a new drummer.
Kryštof: I also heard that LAHAR are composing new songs. But to complete your question...We have one of the best clubs in central Europe here in Prague called "Klub 007 Strahov" where we also recorded the previously mentioned live album. Some other clubs worth mentioning: Modrá Vopice, Eternie/Underdogs, Barrák (Ostrava), SkateHell (Jilemnice) - never actually been there, but hopefully one day. It looks fucking awesome!
And webzines: FobiaZine and Deadly Storm zine.

Do you know anything about the Hellenic Metal Scene?
Kryštof: I'm only aware of Suicidal Angels (if that's Hellenic?) but other than that no. And I hope it has a lot more to offer than them.
Jenda: Well I always thought that Rotting Christ split with Sound Pollution was cool.

What are your future plans?
Jenda: As a band? Write enough songs to go to the studio. As an individual? Get better at playing the bass.
Honza: Gender change. Feeling a bit womanly for the past day.
Kryštof: We have something coming up, but it's still in the making so I can't really say anything yet. So this is kinda meaningless to keep on going about it...But we do have some new songs finally and we should be ready to record them in the summer.

Thank you very much for your time & Keep up the good work! The closure is yours.
Kryštof: Thanks a bunch! We hope to visit your country one day to do some shows.
Jenda: Thank you for this opportunity. Keep on going! And check out Exorcizphobia's last album
Honza: I would like to remind everyone to listen to Midnight!!
By Steve the Filthy Dog.
FAUST CONTACT:
https://faustxthrashingdoom.bandcamp.com/
https://www.facebook.com/faustxthrashingdoom/
https://bandzone.cz/faustxthrashingdoom
https://www.instagram.com/faustxthrashingdoom/
https://music.apple.com/us/album/fa%C3%BCst-single/1529101879?uo=4&app=itunes&at=1001lry3&ct=dashboard
https://open.spotify.com/artist/6iQn6Ibyz7GmEIzetIUZ0J