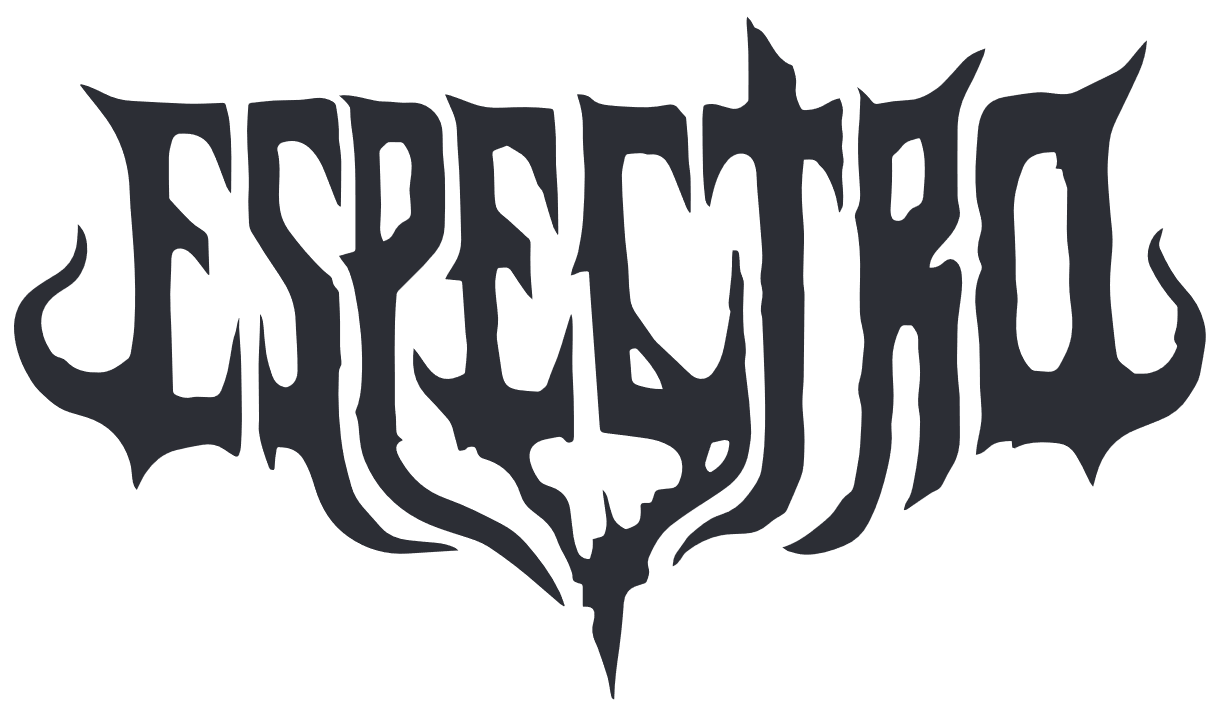 !!!HEAVY / DOOM ROCKERS FROM BRAZIL!!!
We had a conversation with Reinaldo Vuicik (Vocals). Enjoy!
Welcome to the FILTHY DOGS OF METAL Webzine.
Tell us a few things about ESPECTRO (Members, Starting Year etc).
Espectro started its activities in the year 2017. I, Reinaldo, invited my good friends Luan from Poison Beer, Jean from Murdeath, João from Blackened and my old friend Pedro. As a quintet we have recorded a home demo in 2018 which has given us some projection in the scene. After a few years the line-up has changed and today we have: Reinaldo (vocals), João (lead guitars), Luan (lead guitars), Josma (bass) and Pedro (drums).
You have recently released your album ''Espectro''. What is the feedback from your audience as well as from the press?
This self-titled album is our real debut. The album has been getting a good response from the audience but it's still too soon to talk about the press, you guys were the first ones to contact us, so I'd like to thank the Filthy Dogs of Metal for your genuine interest!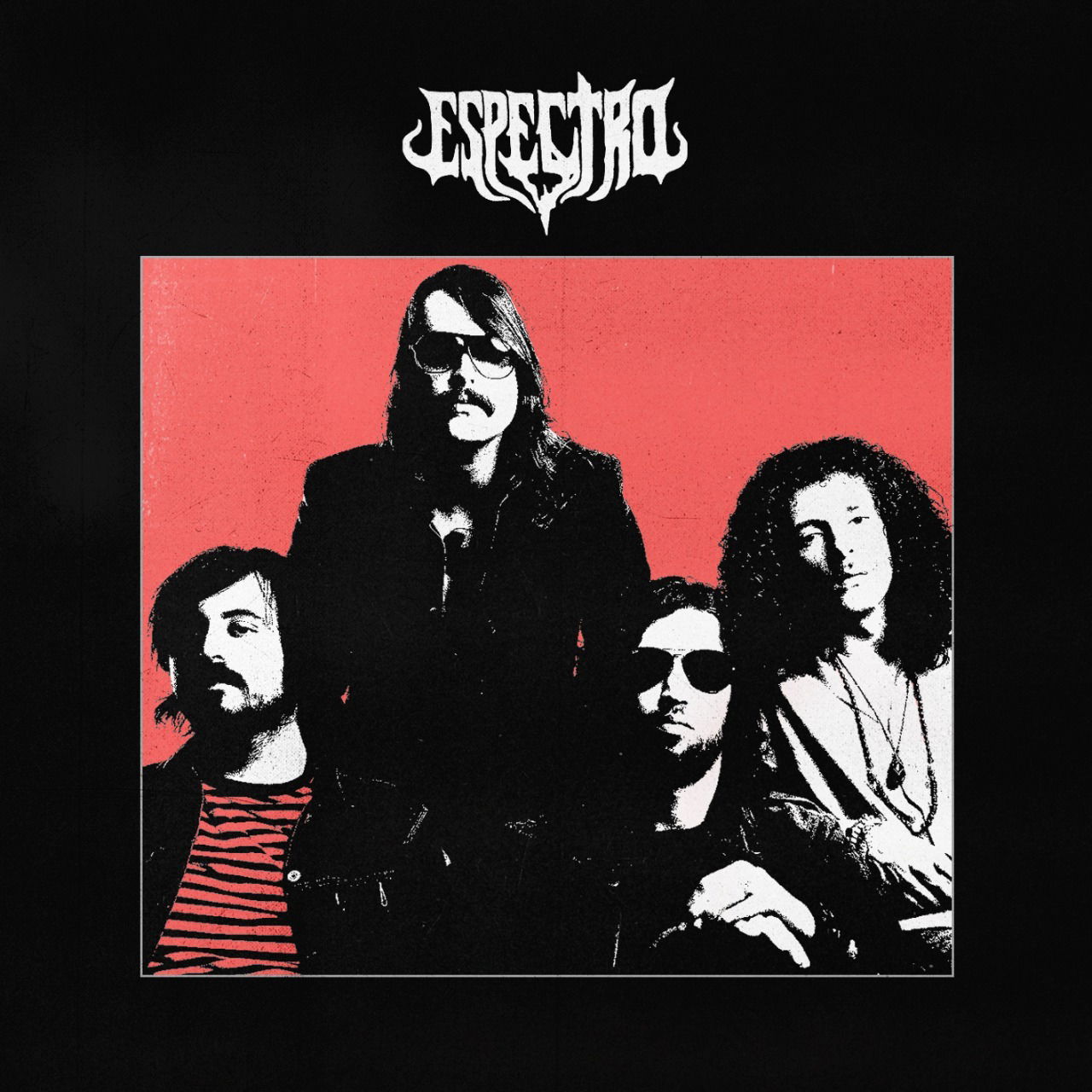 Label or DIY and why?
We have closed a deal with our friends in Cospe-Fogo for this release. Thiago is a good friend of mine and has helped many bands in getting their message across. The label has been really kind to us and has helped us get these songs out in the open. We're forever thankful for their work and dedication.
Do you prefer Vinyl, Tape, CD or Digital Format and why is that?
I guess all formats have their pros and cons. Personally I prefer the Vinyl format for its fidelity and graphic design but I can see why the digital format attracts most people, it's a much easier way to get music from your favorite bands.
Your music style is Heavy/Doom Metal. Which are your main influences (Favourite Artists / Bands etc.)
We tend to see our music as an attempt of getting that sound from the late 70's and the early 80's. That transition from Hard Rock to Heavy metal. In this tradition there are many bands that influence us. From the proto-punk in Detroit (MC5 and The Stooges) to the occult rock of Blue Oyster Cult and the dueling guitars of Thin Lizzy. I am a sucker for Roky Erickson's music and vocals and also the rough style of Algy Ward.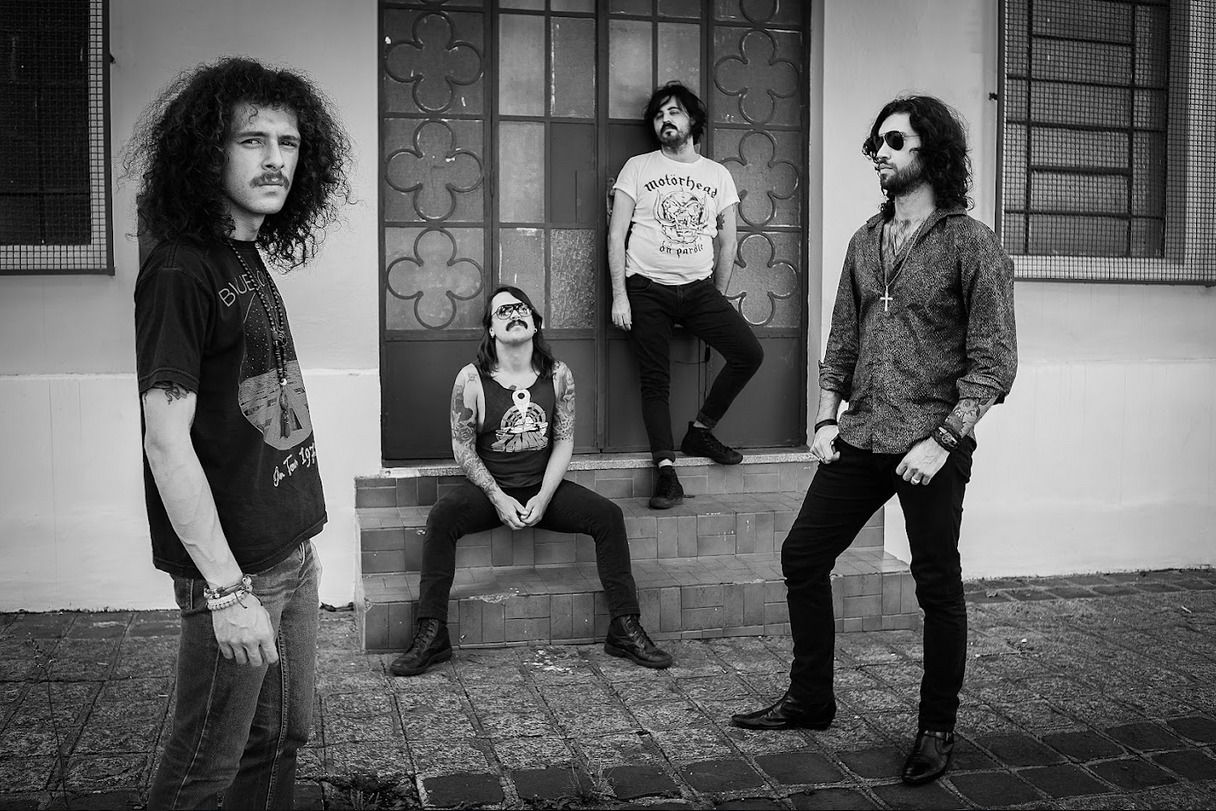 Which things do you think a Band should sacrifice in order to succeed? Have you ever sacrificed anything in your life for a better future for your Band?
I guess the most obvious and yet most elusive thing one should sacrifice for their goals is TIME. Just like the song from Mercyful Fate goes, TIME is always passing by…I guess the only way we can get stuff to happen is if we truly dedicate ourselves to it. Those nights we need to practice, write lyrics, carry our stuff around the city to get things going are nights we are away from our jobs, our families and duties. This time needs to be cherished and well spent.
Describe your ideal live show as a performance Band. Have you already experienced that?
I believe an ideal live show is the one where we can establish a true connection to the audience, in this sense I feel smaller concerts provide this energetic atmosphere that can create bonds which sometimes outlive that one night. We've played for big audiences as well as small concerts with 14 people in the "crowd". We don't care about quantity, it's the connection with the people that drives us. In this sense I have experienced the ideal live show many times.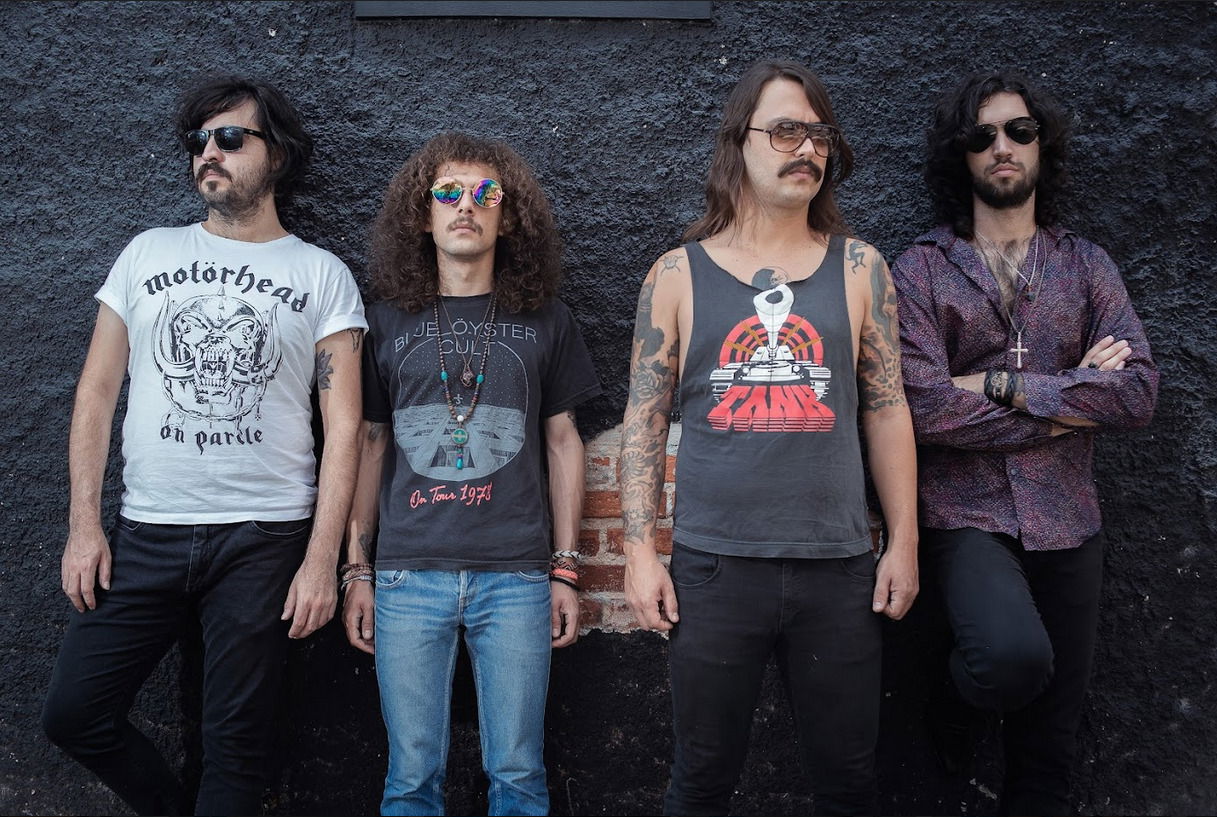 Which attributes, do you think, that a new Heavy/Doom Metal Band should have in order to gain identity and be unique?
Identity is something that takes time in the making, we create it during our lifetime, it's forever changing and yet there are aspects that get crystallized and reappear every time you create a song. A band which wants to reach a level of originality needs to "drink" from many sources of inspiration and most importantly create songs that carry meaning to themselves. So NEW BANDS: worry not about what people will think about your music, as long as YOU love it others will feel that and know you're playing from the heart.
Do you believe that Digital Platforms help the new Heavy/DoomMetal Bands? Which, do you think, is the ideal way for a Band to promote its work?
Digital Platforms are loved and hated. I get both feelings from it. As a user I appreciate discovering new bands and love using it when I'm out doing my stuff around the city. But they are part of the problem as well. When you're talking about the music business, they underpay artists and work with an algorithmic logic that sometimes can prevent us from reaching people. Some platforms like Bandcamp can work around this and can bring some funding from fans around the world. In the end, we're all trapped.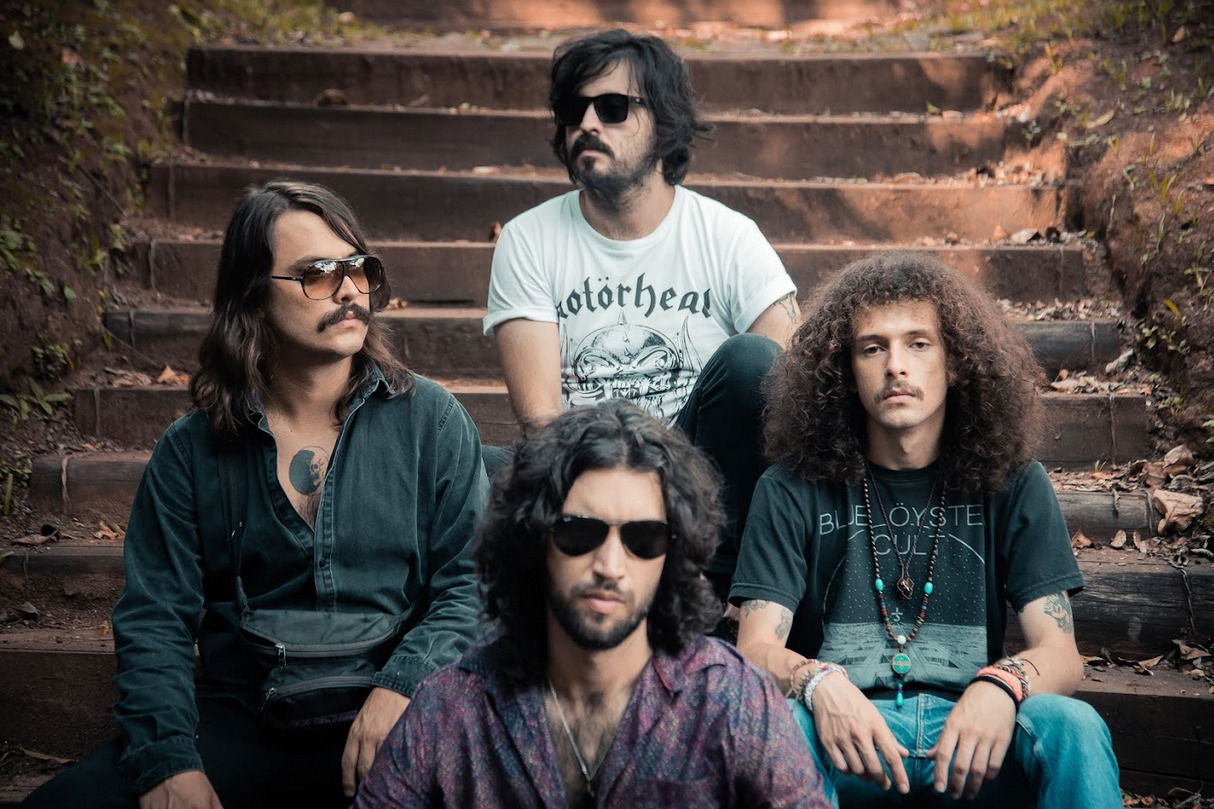 Tell us a few things about the New Underground Metal Scene in Brazil (Bands, Fanzines, Webzines, Metal Clubs etc.)
The Underground Metal Scene in Brazil is a never ending pulse of creativity. Bands, zines and clubs thrive in many States and I feel just as excited as I was 20 years ago when I started playing live. Back here in the city (Curitiba) there's a metal club that is 30 years old and bands which have been playing since that time. It carries a long history of metal and punk and we're very honored to be a part of it. But music needs to reflect the present and even though our influences come from the past we're focused on our reality. Nowadays in Brazil we're facing a very difficult historical period, fascism's serpent's egg has hatched and hatred fills the streets. The current president is leading a campaign of violence and we as metalheads and punks need to stand up to it! Politically speaking all the band is more than inclined to the Left side of the spectrum and we are in full support of Lula's candidacy. We believe it's high time for the fascists to be defeated. Next weekend (10/30) we have the runoff! FORA BOLSONARO!
Do you know anything about the Hellenic Metal Scene?
It's funny you should ask that, I was in a band that has released a split with a Greek band! I used to play in Hate Your Fate in the past (a crossover band that existed from 2006-2018) and we've released a split 7 inch EP with Crucifier through a label called Floga Records. It was a great experience and I was really proud to get my music on vinyl. As a kid I used to listen to Rotting Christ and nowadays I'm into Dungeon Synth! There's a label from Athens called Wyrm Lodge and it has put out some really nice releases. One of my favorites is Slime Golem (though I don't know if the guy is actually Greek). Slime Golem guy, if you're reading this I love your music! Write to me! Haha.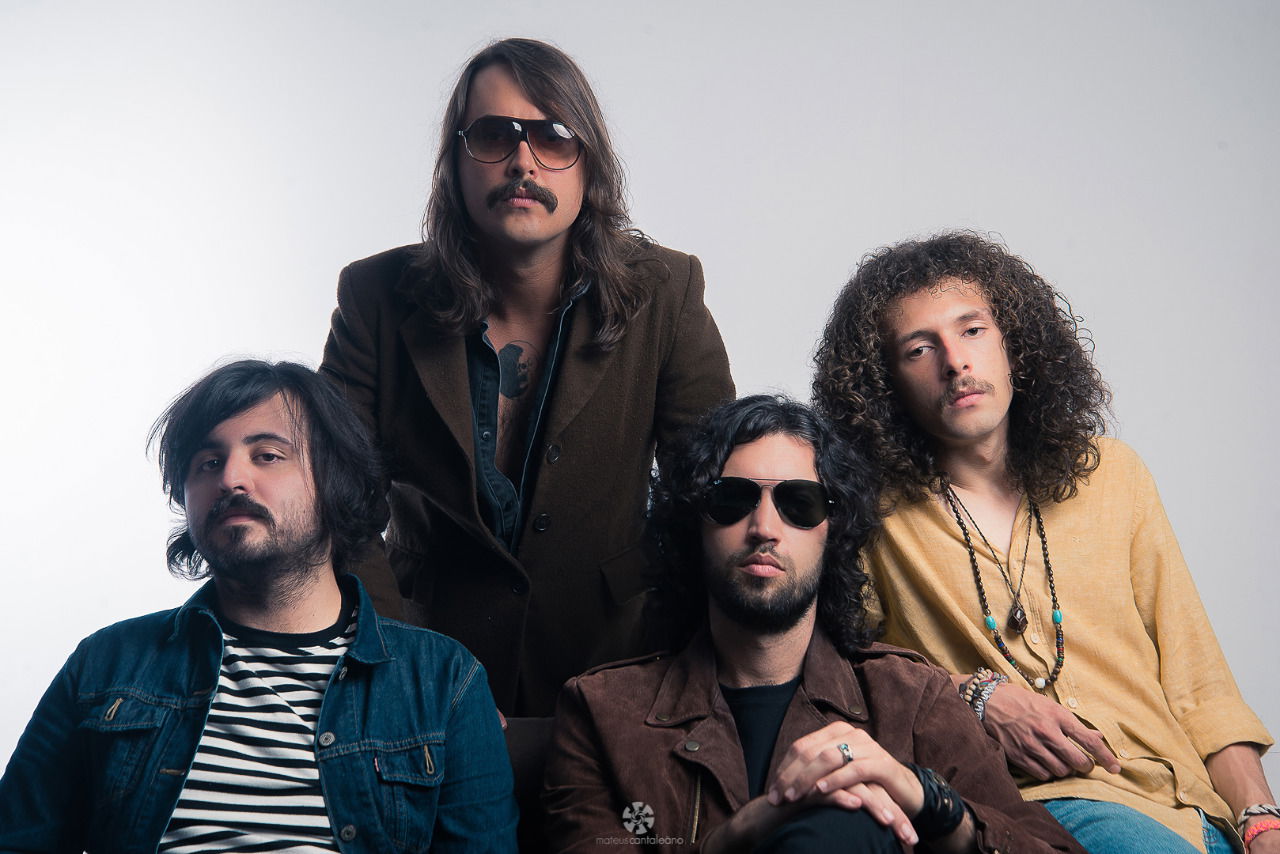 What are your future plans?
The plan is to keep making music, we're talking to some friends in a sick band called Witching Altar and we plan to put out a split with them in the future. For now we want to advertise this first release and keep playing live, that's where the magic happens!
Thank you very much for your time & Keep up the good work! The closure is yours.
Thank you guys for reaching out to us! We hope we can keep in touch as we release new stuff. It's great to be talking about the things we love doing and that is making music. Maybe someday we could be talking about it face-to-face over some souvlaki and Mythos beer!
By Steve the Filthy Dog.
ESPECTRO CONTACT:
https://www.facebook.com/heavyespectro
https://www.instagram.com/heavyespectro/
https://oespectro.bandcamp.com/