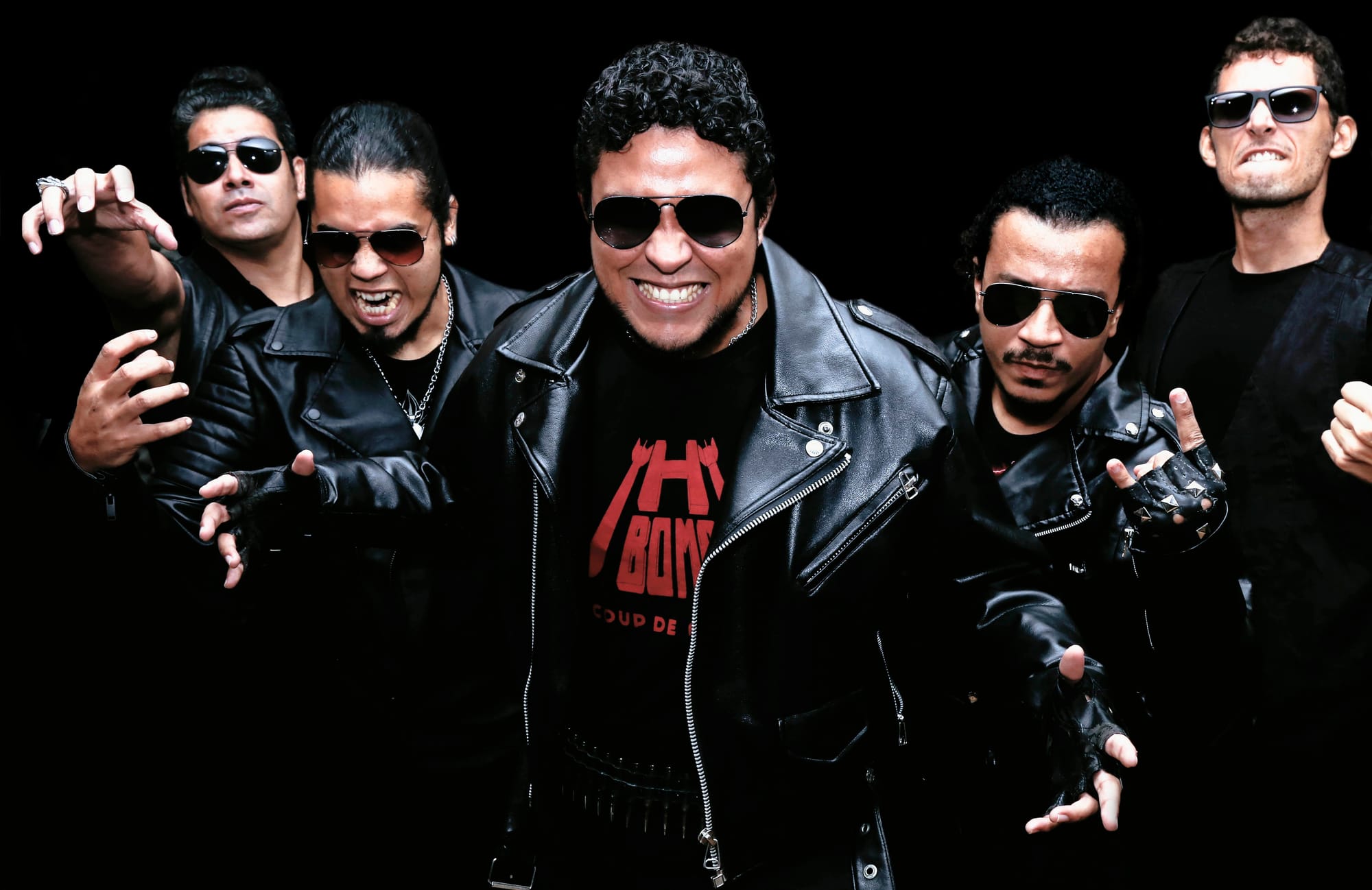 !!!BRAZILIAN METAL ATTACK!!!
We had a conversation with Thauan Rodrigo (Vocals). Enjoy!!!
Welcome to the FILTHY DOGS OF METAL Webzine.
1. Tell us a few things about ELECTRIC POISON (Members, Starting Year etc).
Thauan: Electric Poison was formed in 2014, in the city of Salvador (Bahia - Brazil), by musicians coming from other projects already known in the local scene. The proposal was a Heavy Metal with the old school roots, something little explored in our city, although we have good representatives.
Between 2015 and 2019 we released a single (Evil Possession), an EP (Desert Nights), our first full-length (Live Wire) and have a stable line up since 2018. The band is formed by: Thauan Rodrigo (Vocals), Valter Musael (Guitars), Leo Kim (Guitars), Rodrigo Araujo (Bass) and Renato Leal (Drums).
2. You have recently released your new album ''Live Wire''. What is the Feedback from your audience as well as from the Press?
Thauan: It has been amazing the reception to our CD. We have received a lot of compliment from people around the world who are true heavy metal fans. Demand for our merchandising has also grown a lot. We are very grateful to the label that released our album, Classic Metal Records, for the professionalism and scope they have for exporting the material. Many copies have already been shipped to Europe and Asia, including sales sold out in some stores in Japan.
We are also grateful to Anderson Tiago, from YouTube channel NWOTHM Full Albums, which launched firsthand online, and which has earned us good contacts.
From the press we are still waiting for some reviews to come, but we have already been placed on a list of best albums of 2019 here in Brazil.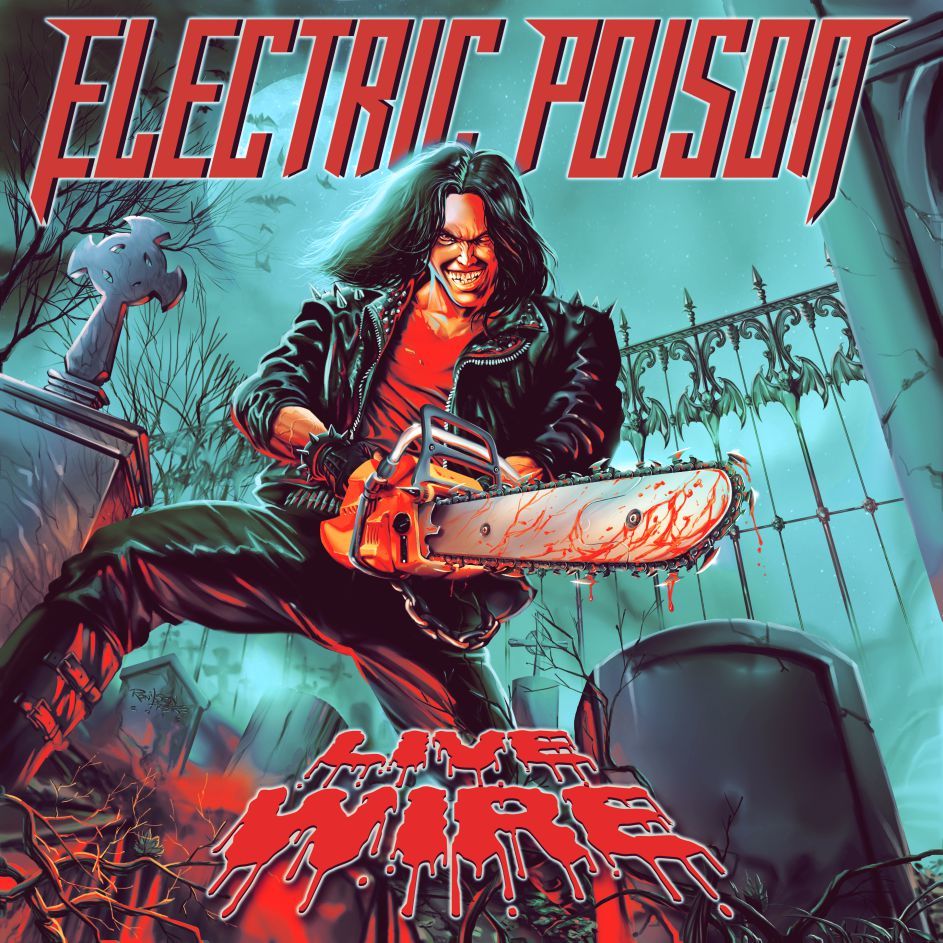 3. Label or DIY and why?
Thauan: In terms of release, it is much better to work with a label because the cost of producing and distributing physical material is much lower for the band. Especially if the band doesn't have great resources or sponsorship.
But what we can do for ourselves, we do. The costs of recording, publicizing, merchandising, it's all up to us.
4. Do you prefer Vinyl, Tape, CD or Digital Format and why is that?
Thauan: My dream is someday to become a vinyl collector hahaha But at the moment I buy a lot of CDs and listen to more music on my cell phone due to the daily rush.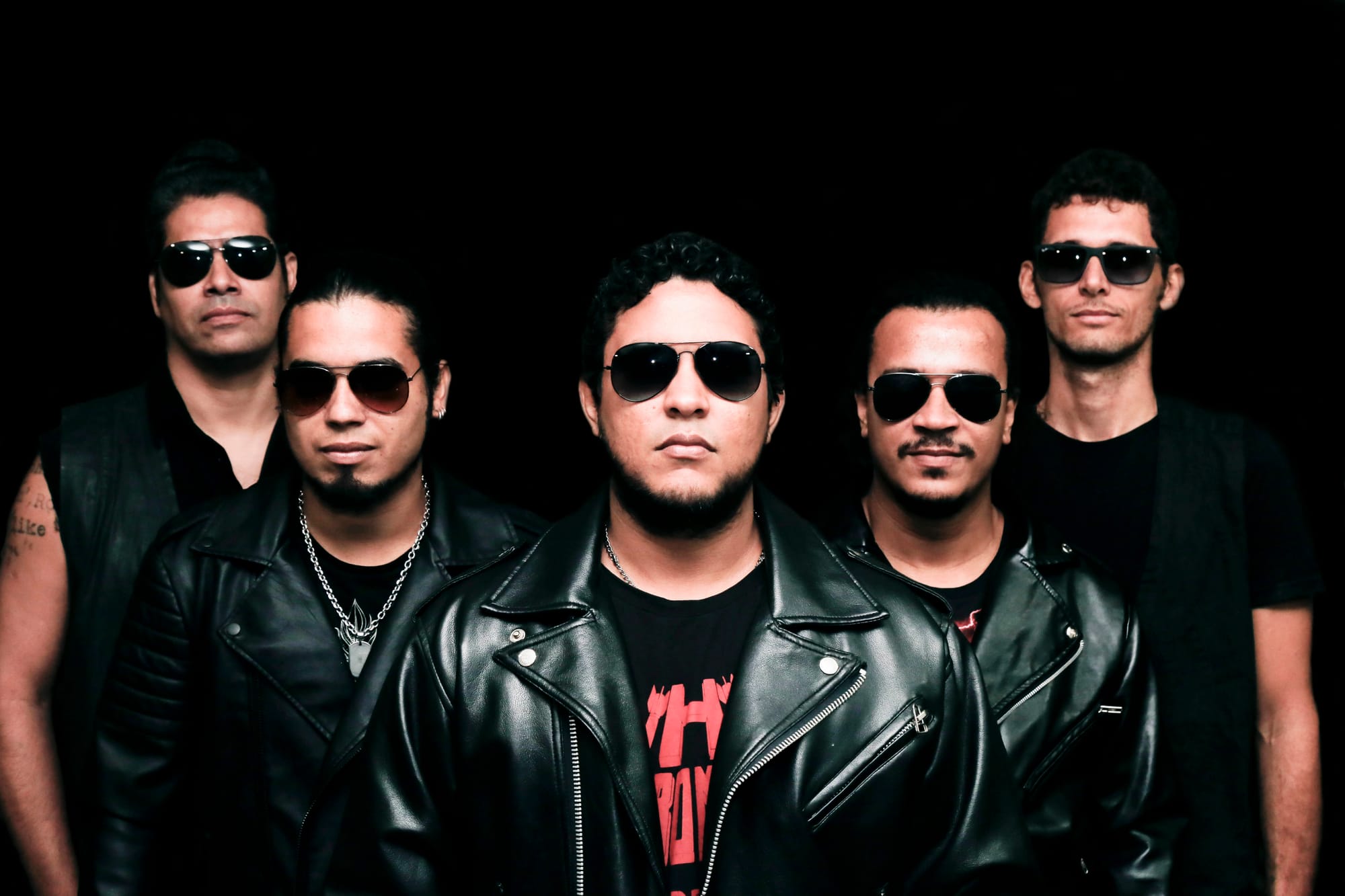 5. Your music style is Heavy/Speed Metal. Which are your main influences (Favourite Artists / Bands etc.)
Thauan: Within the band we have the most varied influences, but some of the ones that most inspire our compositions are those that can combine the speed and the feeling of the old school. Older bands like Judas Priest, Accept, Running Wild, Tank, Exciter, H-Bomb, the older stages of Metallica, Iron Maiden and Anthrax etc. And of course the new generation of Heavy Metal, like the bands Enforcer, Skull Fist, Witchtower, Night Demon, Ambush etc.
6. Which things, do you think, a Band should sacrifice in order to succeed?
Thauan: Time and money is what every band needs to invest in order to make some return. Time is always for improvement with studies, rehearsals, presentations and tours. Money is what enables you to present good merchandising, costumes, recordings, photos, etc. I think these two things encompass basically everything.
Have you ever sacrificed anything in your life for a better future of your Band?
Thauan: Nothing that seriously affected my personal life, but of course many times I could be on important family occasions, but I was in rehearsals or performances with the band. All of us in the band have been through this kind of stuff.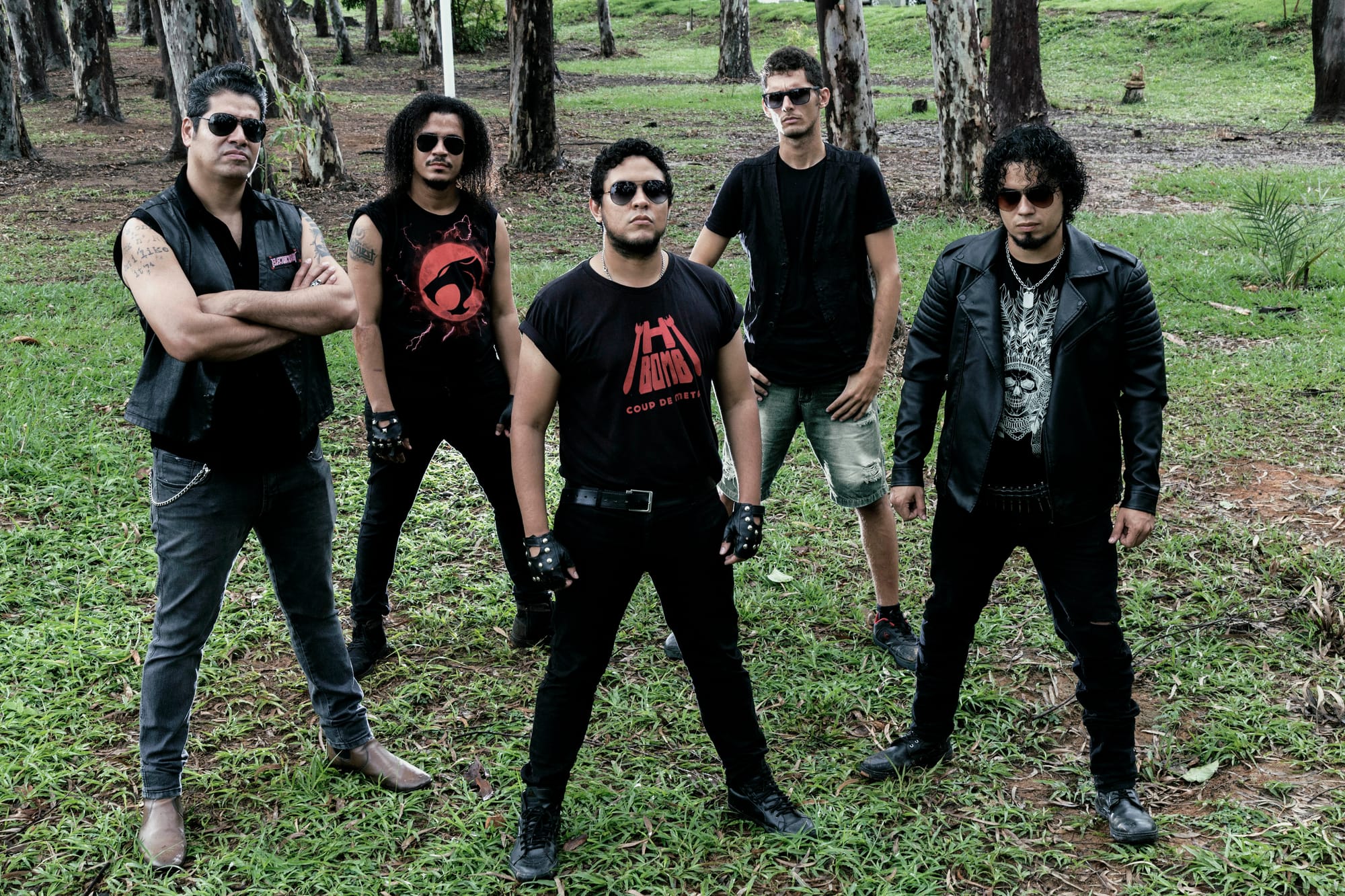 7. Describe your ideal live show as a performance Band. Have you already experienced that?
Thauan: Yes, we have already made great presentations. I think we're slowly getting there in terms of good live performances. We are much better than when we started, but the road still has a lot to teach us. But we make sure that our shows usually have a lot of energy and we always have a lot of fun on stage.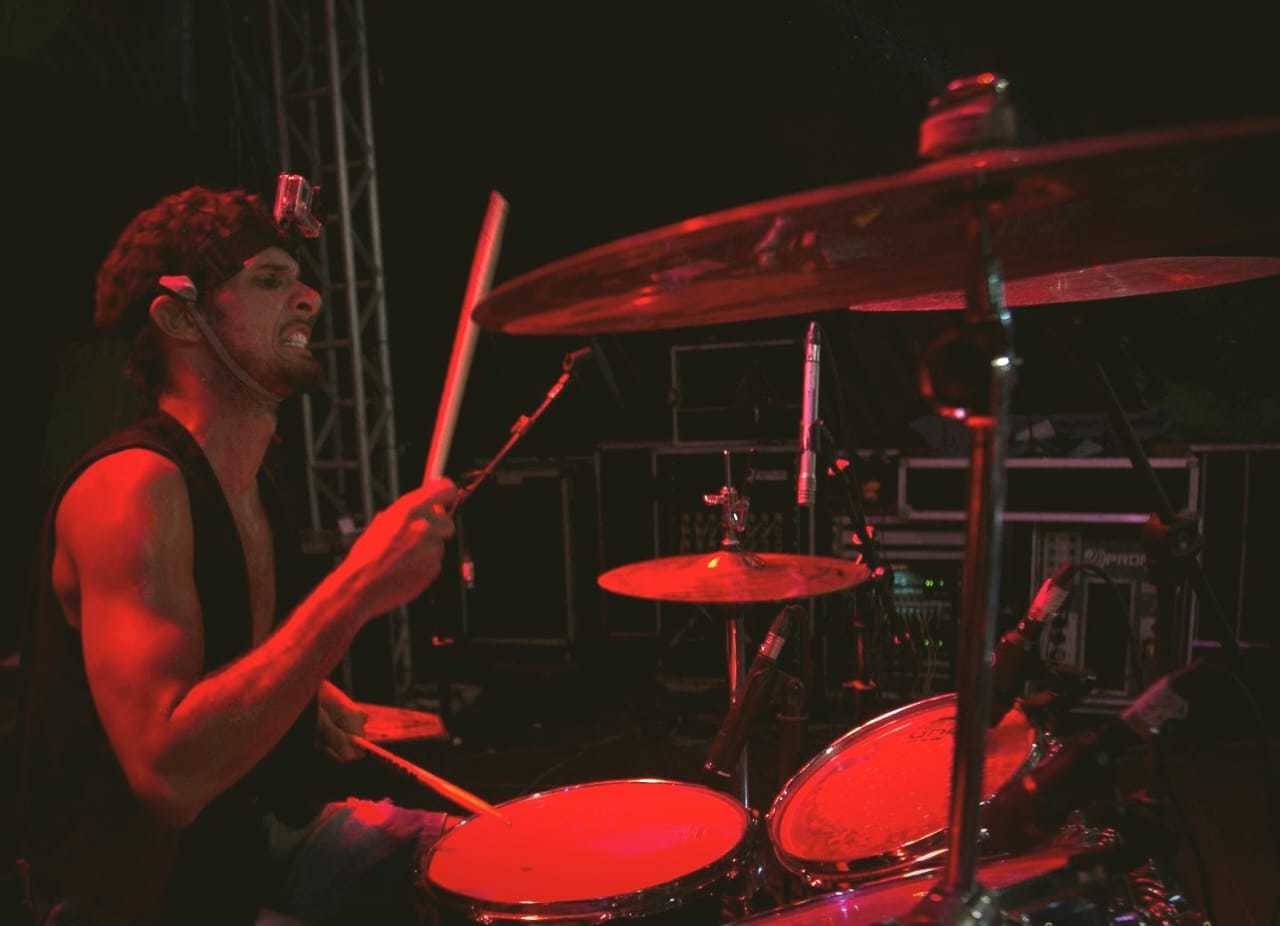 8. Which attributes, do you think, that a new Heavy Metal Band should have in order to gain identity and be unique?
Thauan: Many new bands need to learn that being inspired is not copying. Obviously you can't get away from a lot of clichés when you set out to make a style that is as close to itself as traditional heavy metal is. But it's a very common mistake for many new generation bands to try to emulate the same riffs, vocals, branding, etc of older bands. Ask yourself how many bands you've heard this year that are almost plagiarism from Motörhead, Venom or Iron Maiden? When the audience hears this kind of thing, do you think they will prefer to hear the original or the copy? So that's what we try to escape, respecting the roots, but trying to create a unique identity within them.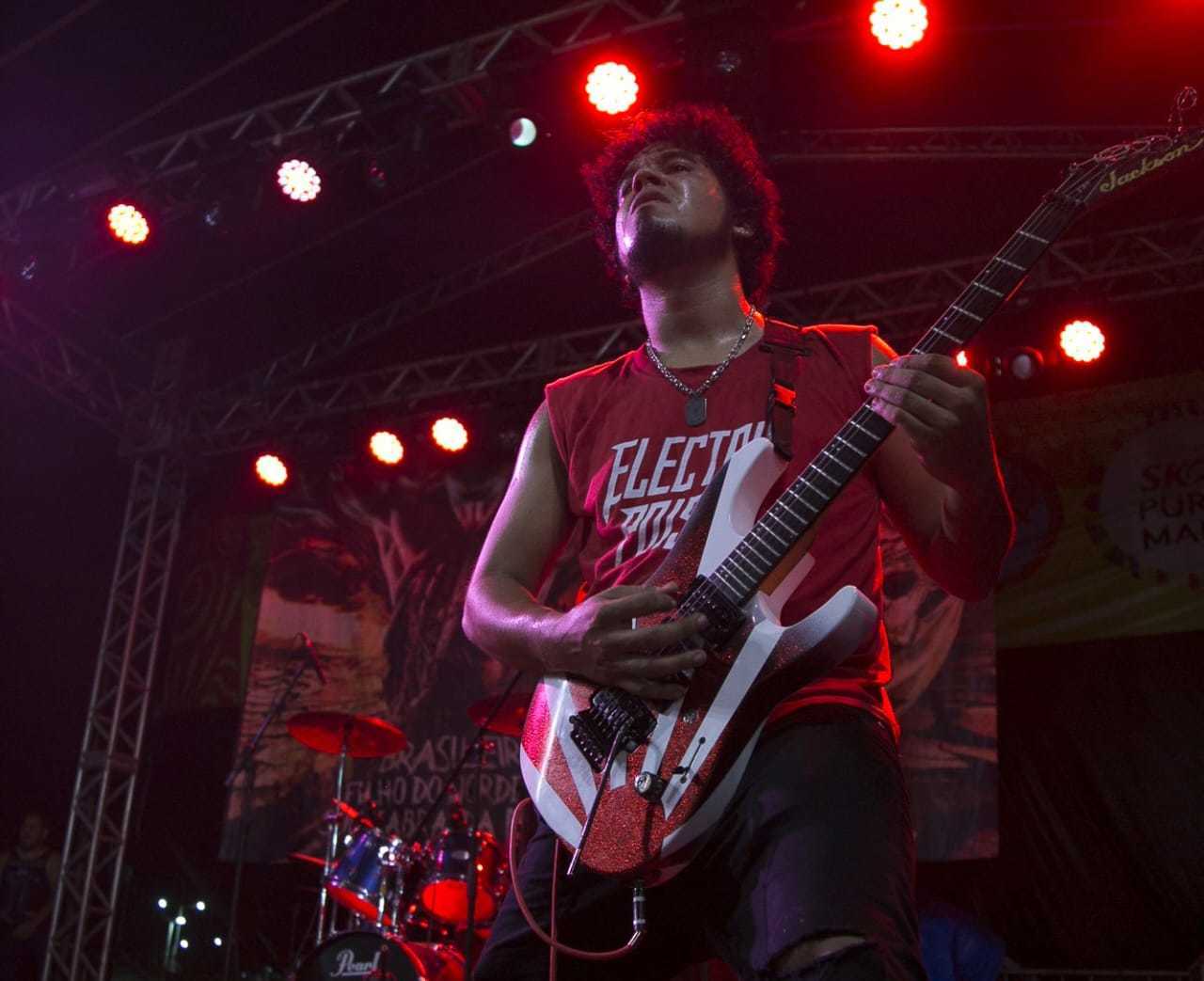 9. Do you believe that Bandcamp and other Digital Platforms help the new Heavy Metal Bands? Which, do you think, is the ideal way for a Band to promote its work?
Thauan: Nowadays, digital platforms are definitely the best way to publicize your work. But keeping in mind that the Heavy Metal audience is mostly a big consumer of physical media. So there are two things that need to work together.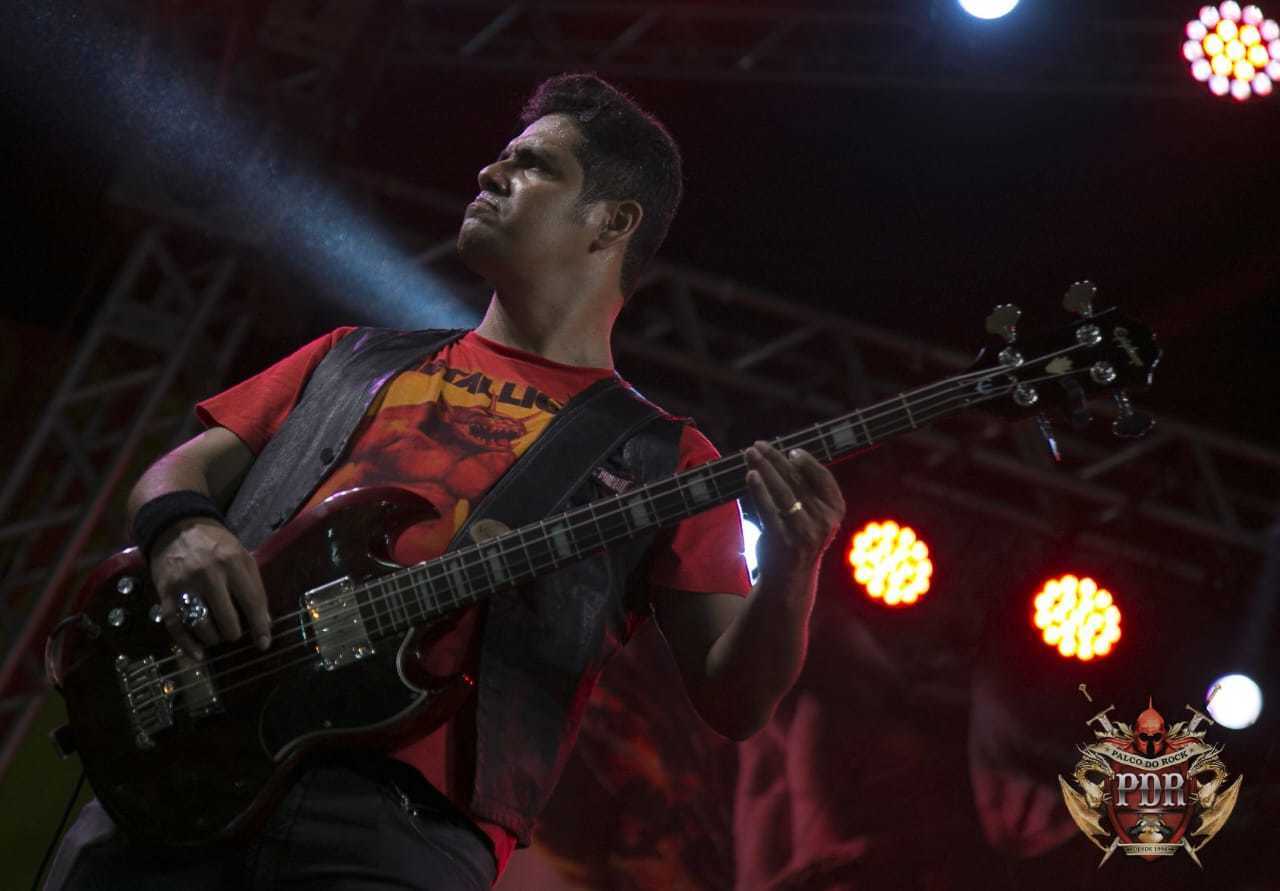 10. Tell us a few things about the New Underground Metal Scene in Brazil (Bands, Fanzines, Webzines, Metal Clubs etc.)
Thauan: Here in Brazil the traditional Heavy Metal has been booming new and good bands. In the last 4 or 5 years there have been great albums and EPs all over the country, following this worldwide trend we call NWOTHM. This is very good because it makes it easier for bands of this style to tour or sell their products more. Just to name a few, we have Wild Witch, Sweet Danger, Hell Gun, Axecuter, Living Metal, Rider, Selvageria, Biter, Facing Fear, Álcool, Chromeskull, Murdeath, Leopard Machines, Bruxa, EveningStar etc.
But a recurring problem here is the low number or quality of Metal Clubs. So it is always very difficult to produce shows or risk holding events focused only on the more traditional aspect, since, at least in my city, there is a greater adherence to extreme metal.
As for the fanzines and webzines, it's amazing the quality of what we have and the incredible help this media provides to the bands is huge. A special thanks to a physical zine here in my city called Desgraça Zine.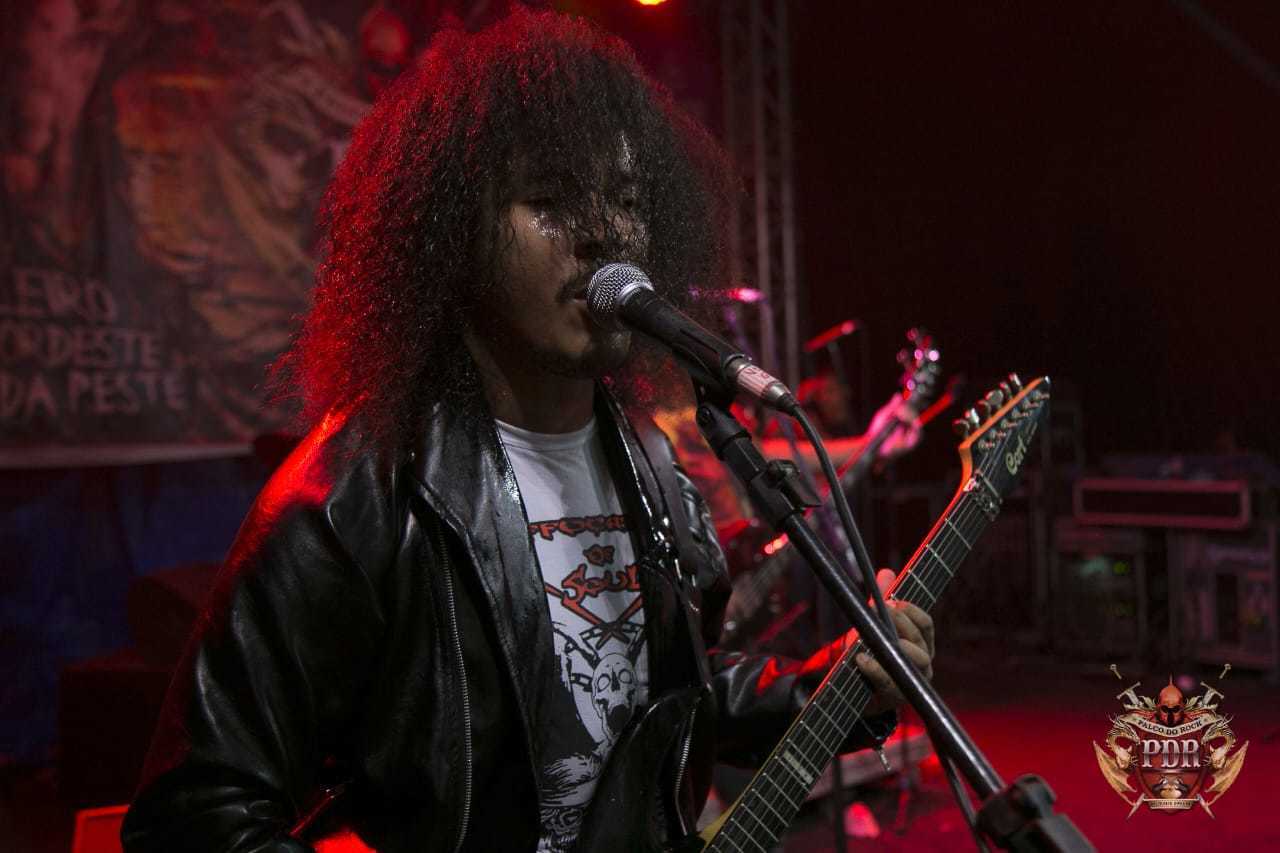 11. Do you know anything about the Hellenic Metal Scene?
Thauan: The most popular Greek bands here in the country are Rotting Christ and Suicidal Angels. But I've heard some heavy metal bands from there that are also GREAT. Also notable is the label No Remorse Records, which is a partner of the label that released our album, Classic Metal Records. There may be some copies of our album there, but I'm not sure.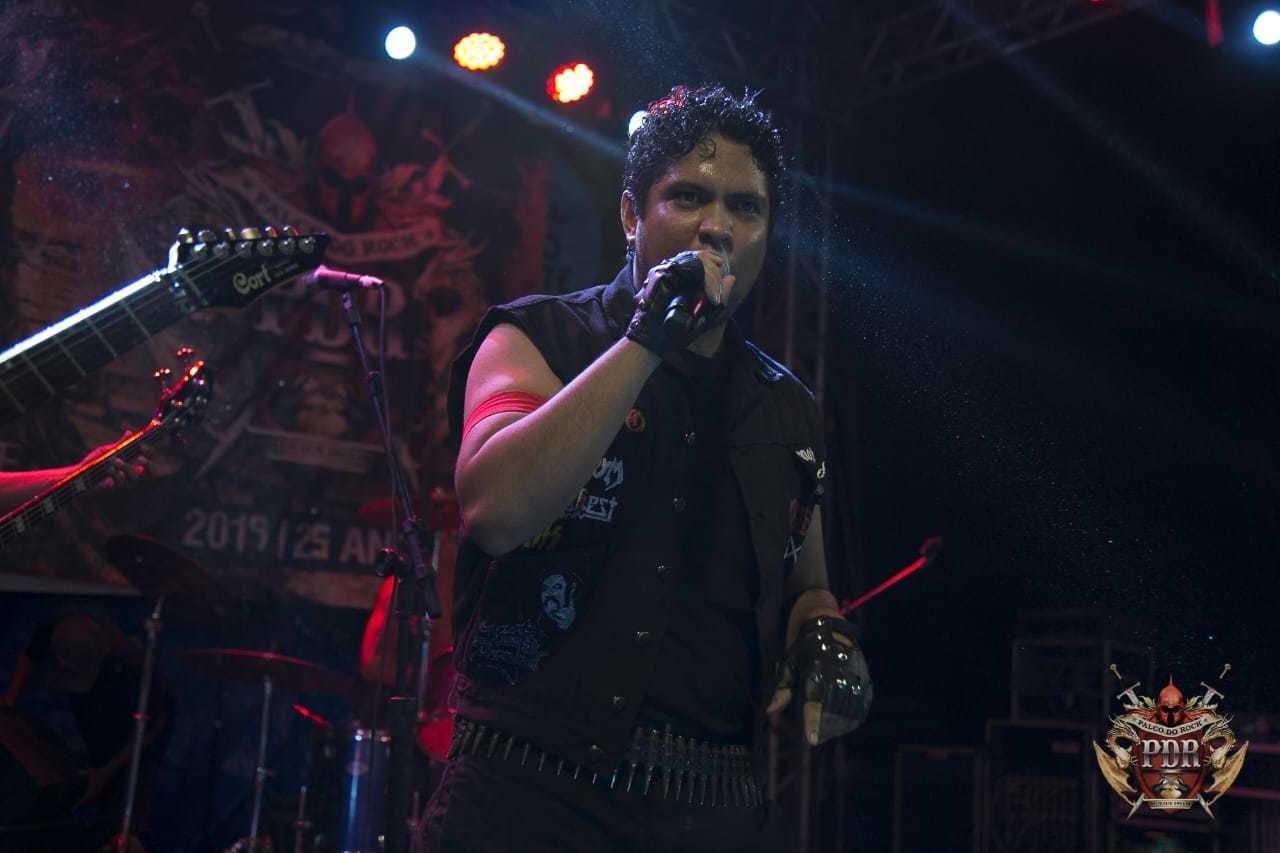 12. What are your future plans?
Thauan: At the moment we are focused on promoting as much as possible our first album, LIVE WIRE, and we are working on a possible contract that will enable a greater distribution of our album in Europe. Look for scenes from the next chapters about this.
And for the future, we want to tour a lot in Brazil and, like every band, we dream of playing in other countries. Hopefully we will achieve this.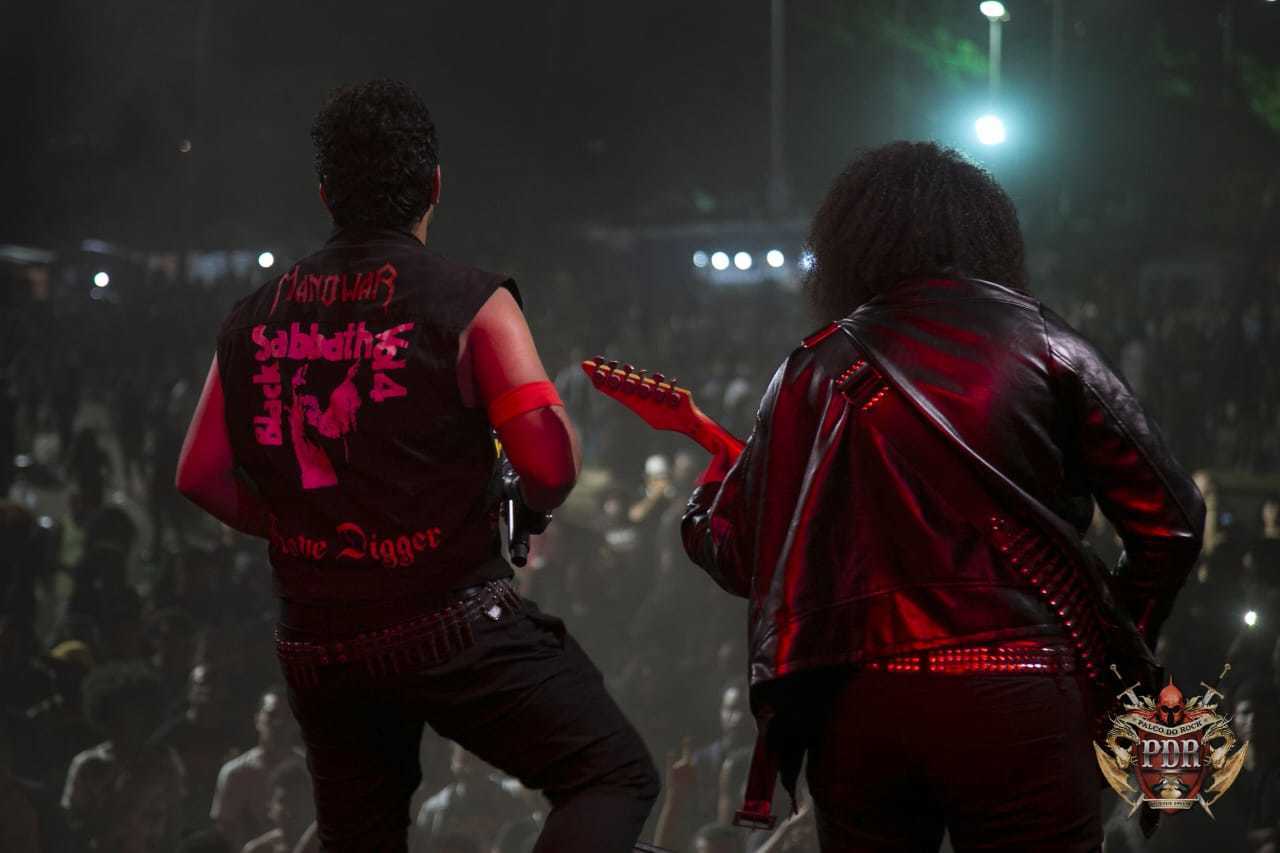 13. Thank you very much for your time & Keep up the good work! The closure is yours.
Thauan: I want to thank the Filthy Dogs team and Stavros for their support and for believing in a boundless underground. Thank you so much!
For headbangers who want to know a little more about our Heavy Metal and our paths, search us on social networks and access our channel on Youtube.
To purchase our album, you can visit www.classicmetal.com for more information.
See you on the Fast Way to Hell!!!
By Steve the Filthy Dog.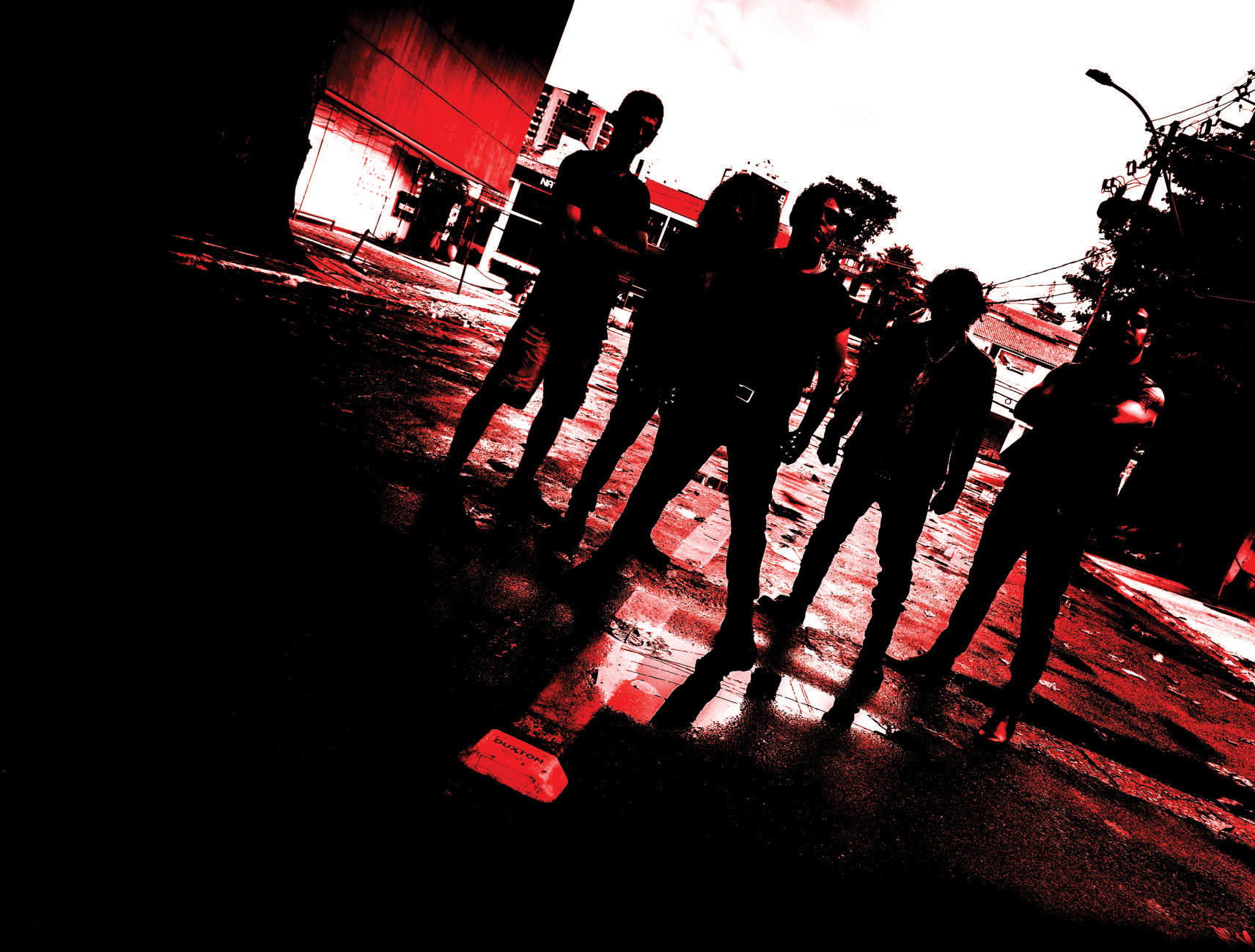 ELECTRIC POISON CONTACT:
https://www.facebook.com/electricpois0n/