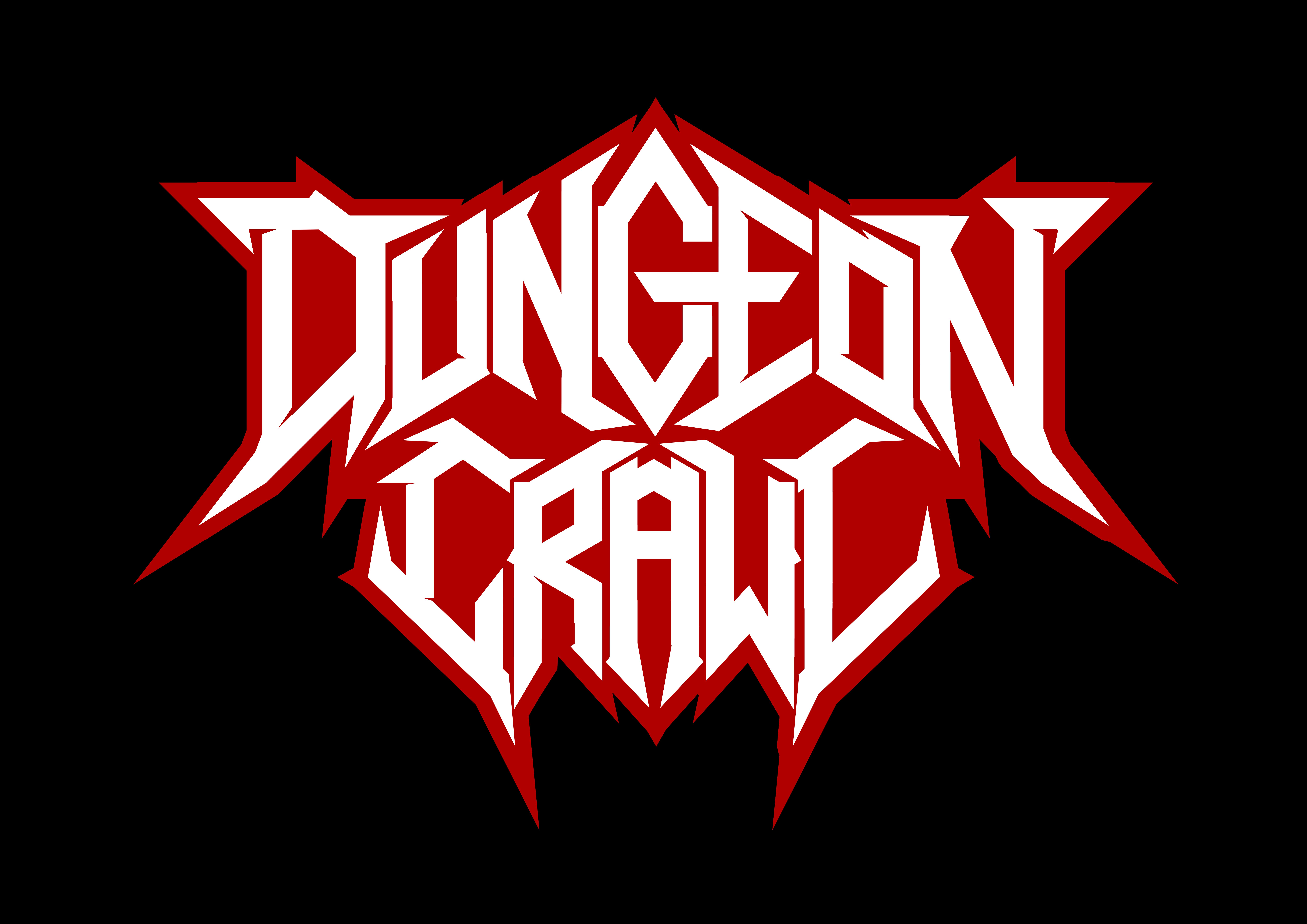 !!!THRASH METAL FROM THE USA!!!
We had a conversation with Codie Jones. Enjoy!
Welcome to the FILTHY DOGS OF METAL Webzine.
Tell us a few things about DUNGEON CRAWL (Members, Starting Year etc).
Dungeon Crawl started in a garage in the summer of 2015 in the San Francisco Bay Area, between friends Codie Jones and Jared De Vries. Hyped off of the recent release of 5th Edition Dungeons & Dragons, we decided to combine our love of the game with our love of thrash. Jared eventually moved away from the Bay Area to Los Angeles but I continued to write music and eventually brought Kris Gillette in to play guitar and collaborate on music. We released our first demo, the "+1 Demo" in 2019 after a few years hiatus. During the 2020 pandemic, we saw the addition of Armando Avalos as our full-time bass player along with Javi Gomez on drums. We released our first single as a full band - "Crypt of a Thousand Eyes" - in April 2021 while continuing to work on our first album.

You have recently released your album ''Roll For Your Life''. What is the feedback from your audience as well as from the press?
"Roll for Your Life'' is currently up on Bandcamp as a sort of pre-release, with the full release to streaming services going live on Halloween and physical media (CD/Vinyl) to be released shortly after. Since it's not yet officially released, we still have yet to receive feedback from press, although anyone who has heard it on Bandcamp and let me know so far has enjoyed it!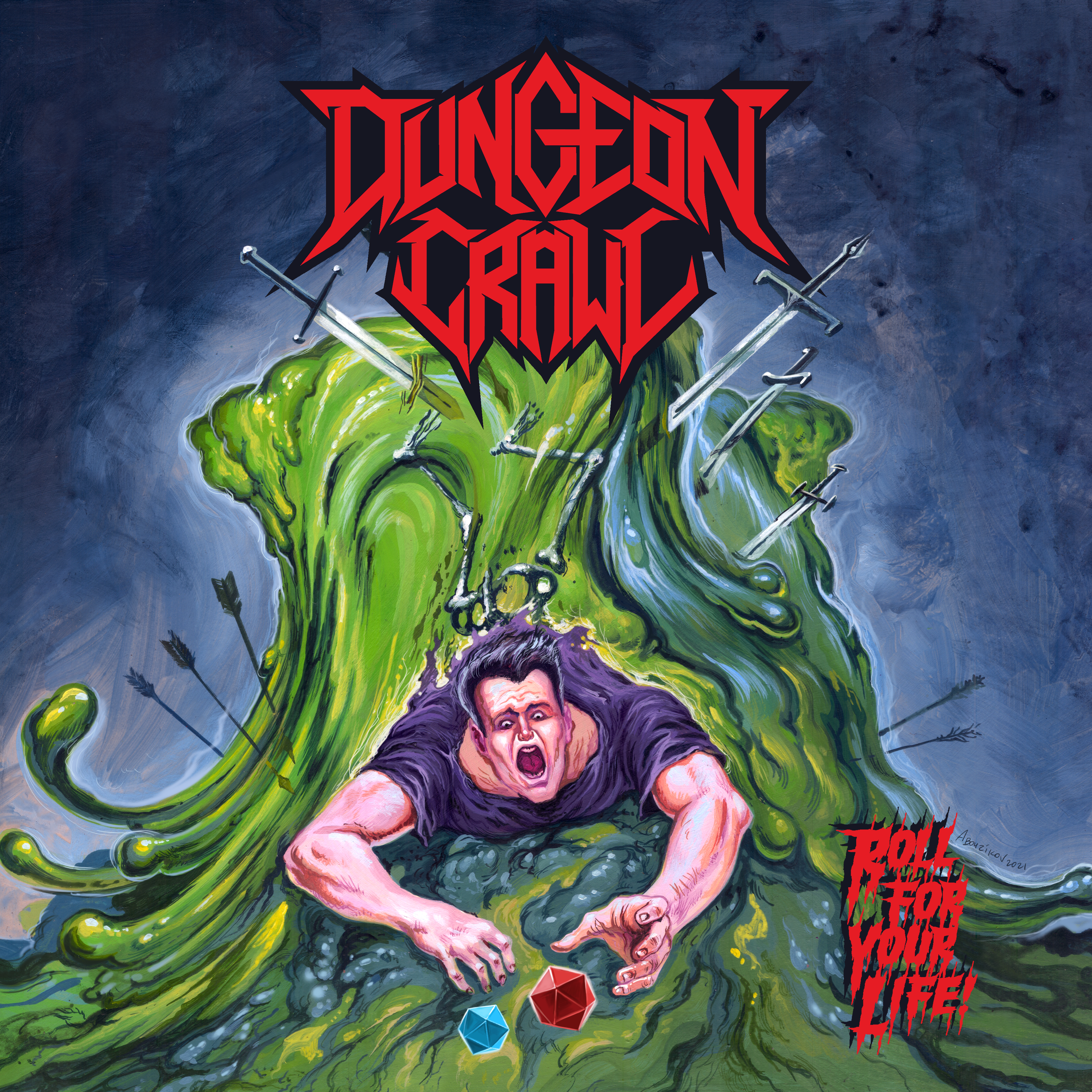 Label or DIY and why?
All of our releases so far have been DIY. I've had a few labels reach out but I have yet to discuss logistics with them. If I can come to an agreement with a label who can do distribution for CD/Vinyl that would be great, but at the end of the day I'd like to retain all rights to our music. This is a passion project and we're not in it to make money, only to make fun music and connect with people who stumble upon it and enjoy it.
Do you prefer Vinyl, Tape, CD or Digital Format and why is that?
I prefer digital for listening, but vinyl for collecting. Kris was the king of underground metal CDs when we were in high school and still holds that title in my eyes.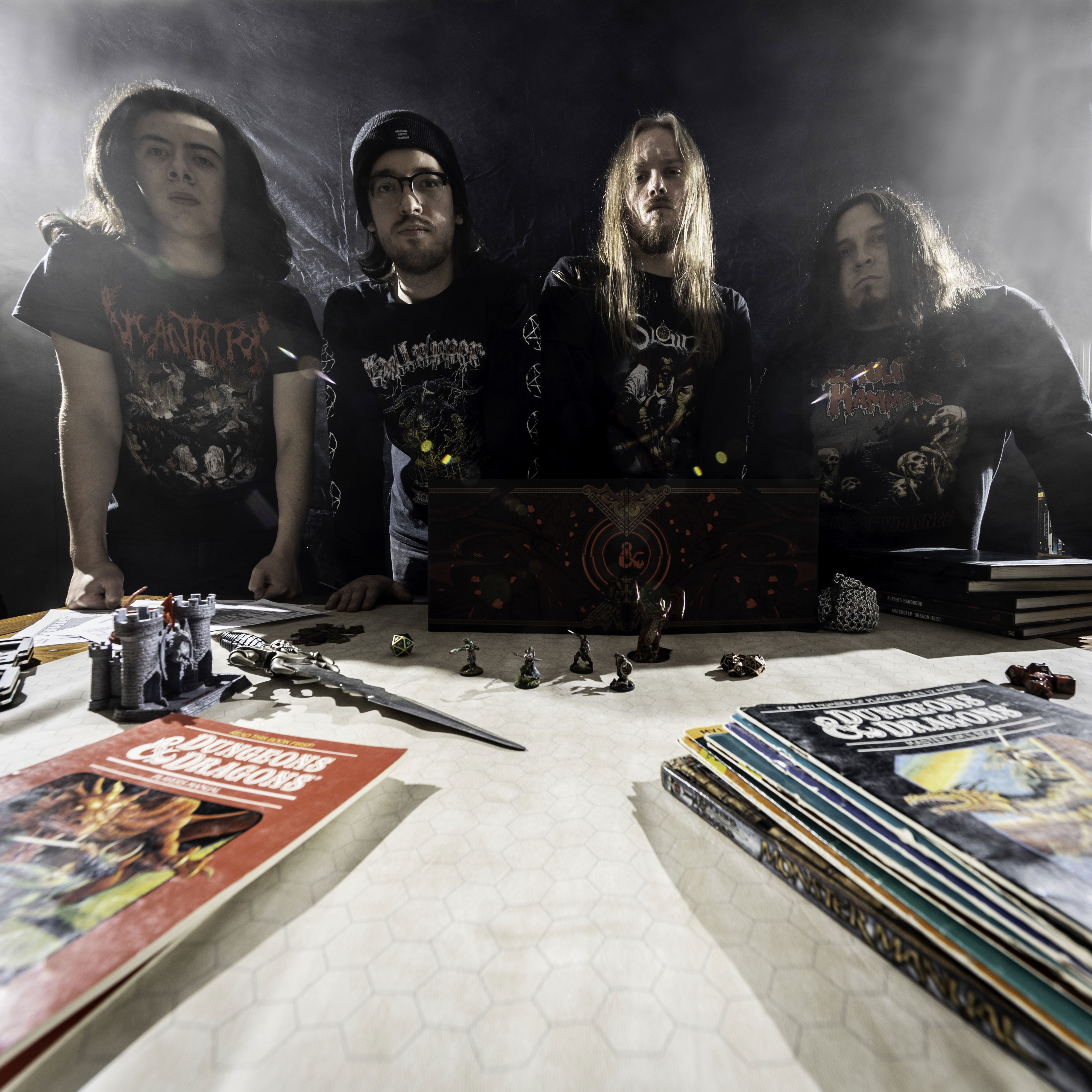 Your music style is Thrash Metal. Which are your main influences (Favourite Artists / Bands etc.)
For thrash bands, I would say Demolition Hammer is our biggest influence as a collective and the one band that we all like in common, and Morbid Saint might be up there as well. I was a teenager during the thrash revival of the mid to late 2000s, so personally my biggest influences are Municipal Waste, Toxic Holocaust, and Gama Bomb. A lot of my guitar playing is also inspired by the great guitar virtuosos and power metal bands from the 80s and 90s, like Yngwie Malmsteen, Timo Tolkki (Stratovarius), and Luca Turilli (Rhapsody).

Which things, do you think, a Band should sacrifice in order to succeed? Have you ever sacrificed anything in your life for a better future of your Band?
Ultimately, the metal scene is pretty niche with a lot of bands competing for attention. I think it really depends on what you define as success in this instance. If you want your band to have a professional image and sound and you're not backed by a label, you'll need to spend a decent amount of money, or have very strong connections. That being said, It's hard to be recognized by a label when they're all run differently and you don't know what to expect when reaching out to them. To top that off, most labels are looking to sign already established bands that have a professional image and large following.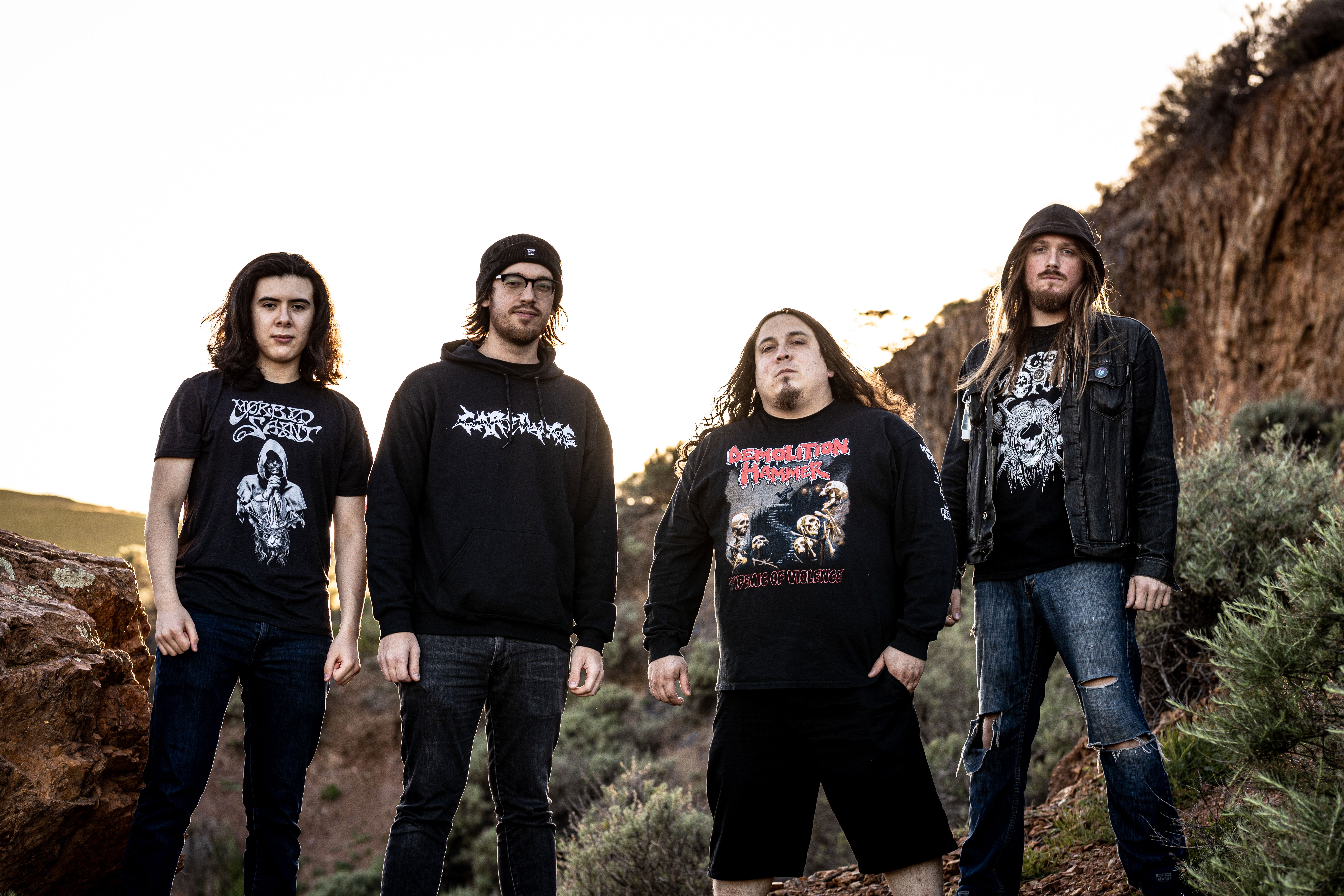 Describe your ideal live show as a performance Band. Have you already experienced that?
We haven't played live yet, but right now we're not looking to play anything huge. We want to start lowkey and just play the opening spot for some kick ass local bands, or bands that are coming through the Bay Area on tour.
Which attributes, do you think, that a new Thrash Metal Band should have in order to gain identity and be unique?
There's not much left to innovate when it comes to thrash since it's mostly worshipping a pretty niche genre of music from the 80s, so in terms of sound I don't think there's much that bands can do to make them stand out. Bands like Vektor and Hexen brought some awesome progressive and technical elements to the genre and gained a lot of recognition, and rightfully so, but those guys are also on a level of musicianship that I probably wont ever achieve, so I think having a theme or "gimmick" really helps a lot. As long as your theme isn't Nuclear Apocalypse, that's a little played out these days.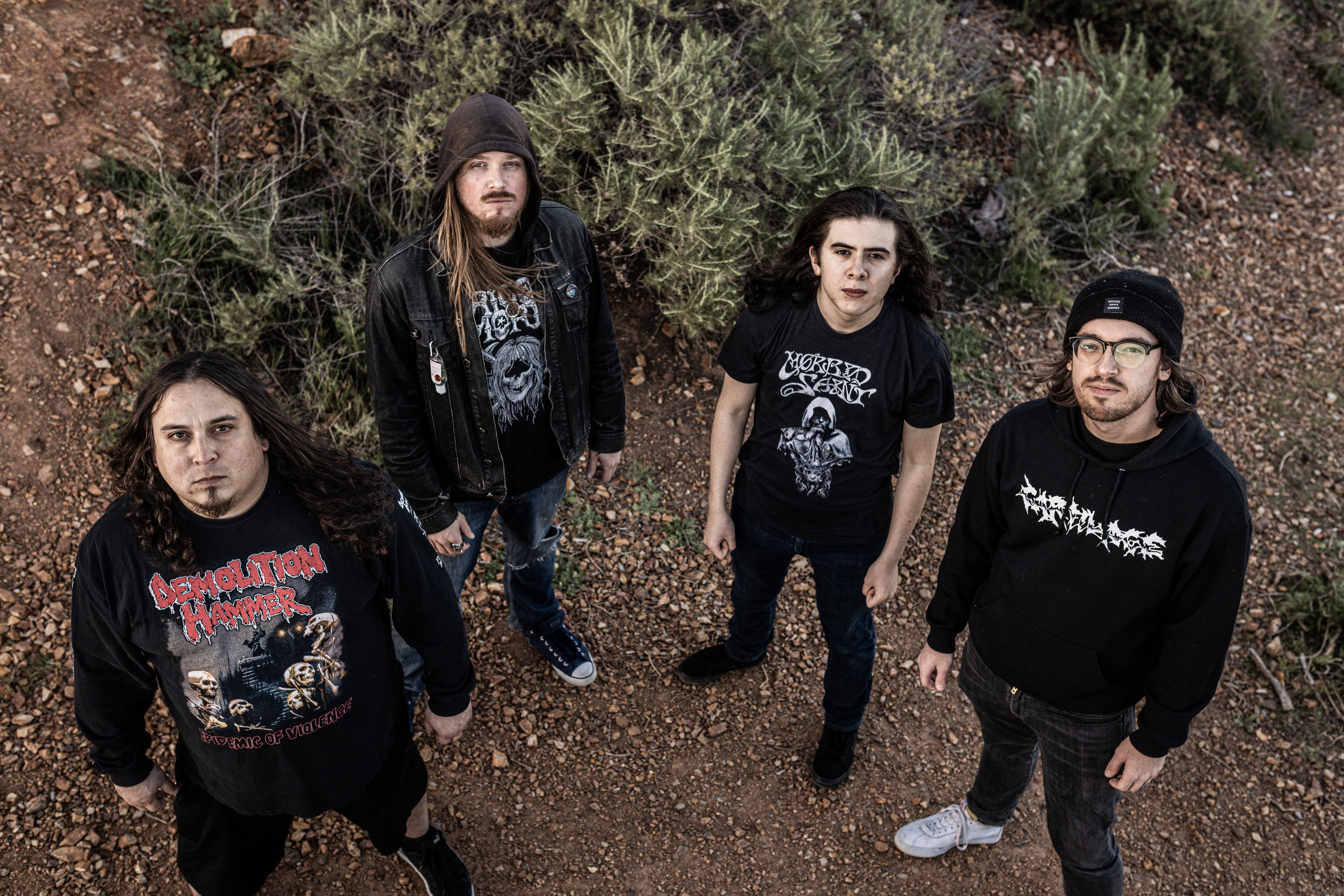 Do you believe that Digital Platforms help the new Thrash Metal Bands? Which, do you think, is the ideal way for a Band to promote its work?
Digital platforms can help, but music is subjective and promotion of your music on blogs and websites will always be at the mercy of whoever's on the receiving end. I've faced a fair amount of rejection on websites like SubmitHub, so I think a lot of it comes down to a bit of luck and finding someone who enjoys your music and will promote it to their following. Instagram is a great tool to promote, but can be costly. Good artwork from a talented artist will also take you a long way and give your releases a more professional tone.

Tell us a few things about the New Underground Metal Scene in San Jose, California, USA (Bands, Fanzines, Webzines, Metal Clubs etc.)
The metal scene out here is a little quiet. There are a decent amount of local bands that play on a regular cadence, but it's nothing compared to the scene you see in Europe. A few local acts that we've connected with are WarTroll, Deathgrave, and Cartilage, who all kick ass. We have a few venues that put on shows regularly, but they're mostly small bars or clubs that can support maybe a thousand people at most, and are almost never at capacity. I'm not too familiar with any webzines or fanzines that are based out of here.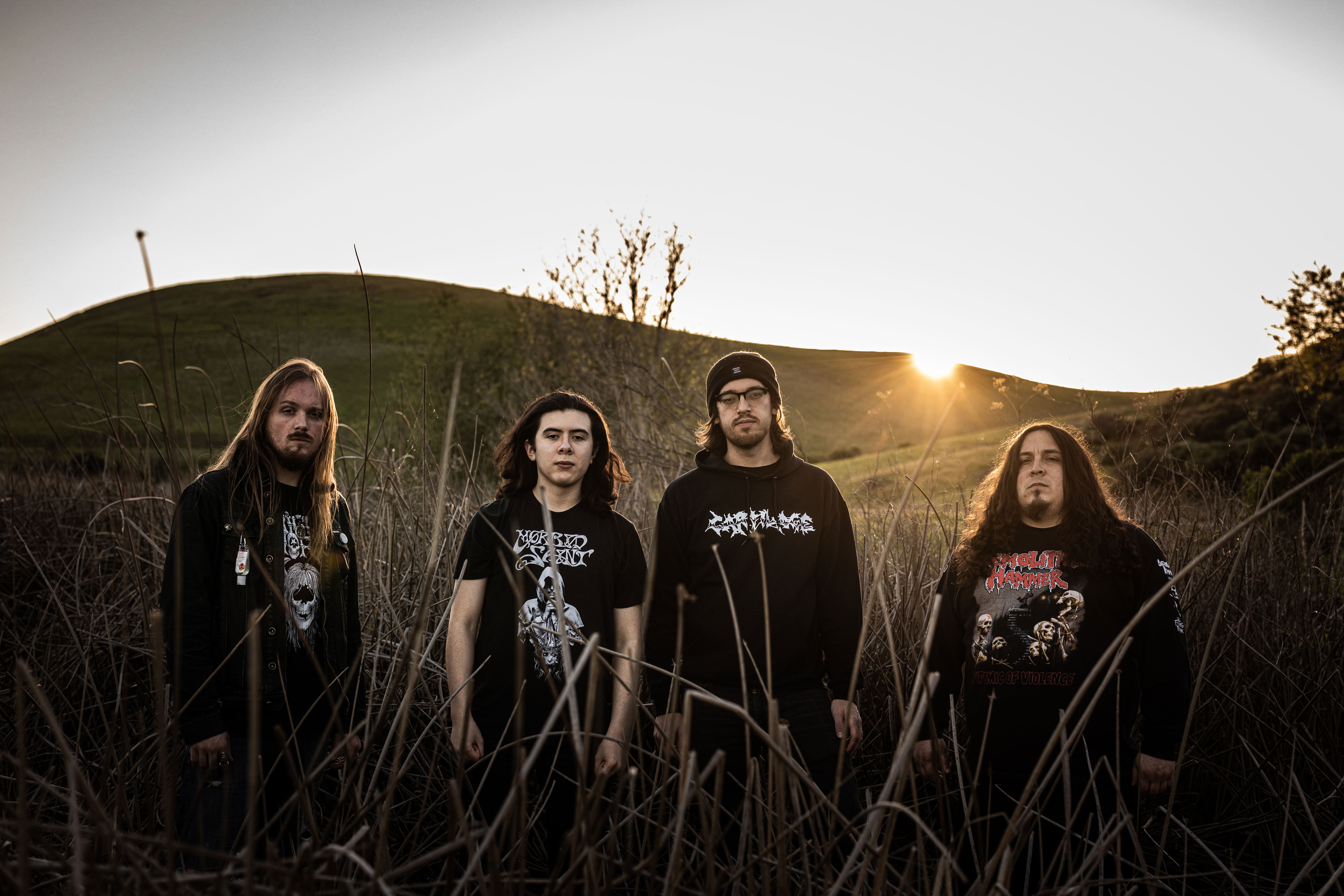 Do you know anything about the Hellenic Metal Scene?
I do not unfortunately, would love to hear about it though!

What are your future plans?
We're actually in the process of looking for a new vocalist to take over for me. I'm going to continue writing music and playing guitar, but I have an 11 month old baby and haven't been able to put in as much energy into the band as I want to. Once that happens, we'll be playing as many gigs as we can get and start work on our next release. We have a good 8 or so new tracks nearing completion with more to add to that!

Thank you very much for your time & Keep up the good work! The closure is yours.
Thank you for having me! If you like thrash and/or D&D, check out our new album on Bandcamp now, or on streaming services on Halloween.

By Steve the Filthy Dog.
DUNGEON CRAWL CONTACT:
https://dungeoncrawlofficial.bandcamp.com/
https://www.instagram.com/dungeoncrawlofficial/