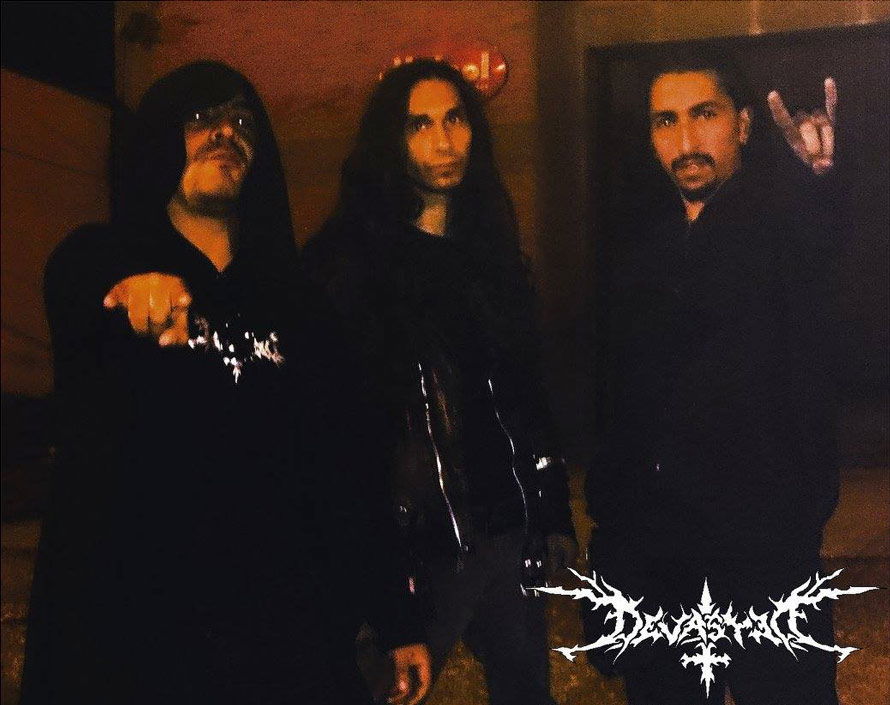 !!!WARBROTHERS FROM ECUADOR!!!
Welcome to the FILTHY DOGS OF METAL webzine.
Thank you very much WarBrother. A brutal salute to all the fans Filthy Dogs of Metal.
Tell us a few things about DEVASTED (Members, Start Year, etc.)….
DEVASTED is a group originally from the city of Quito (Ecuador), we created a Black Metal, very elaborate, bizarre and original. The group was founded in 2003 by me, leading the horde from its beginnings to the present day.We have a long history and outstanding professional work, where we have managed to give shows in several South American countries, always alongside outstanding international bands within the genre such as: Incantantion, Uada, Vader, Horna, Sargeist, Behexen, Mayhem, Enthroned, Monstrocity , Prophecy, Lacerated and Charred, Power of Hell, Nervo Chaos, Infernal, among others. In Ecuador we enjoy a wide prestige and proof of this is that it has been a guest band in important festivals and international events held in Ecuador, sharing the stage with bands such as: Master, Inquisition, Wicthtrap, GamaBom, Transmetal, Woslom, Thy Antichrist, among others. being headlining in regional and national events, sharing with the most prominent bands within the Ecuadorian movement.We have a great record and video production that proves its constancy and dedication to the national and international metal scene. Having to our credit 3 discs, two Eps, a demo and several international compilations.In the history of DEVASTED, great musicians of the Ecuadorian scene have passed and it is currently made up of a brutal lineup: Santiago Cervantes (Voice and guitar), Dennis López (solo guitar), Xavier Santamaria (Bass) and Rodrigo Cruz (Drums).
In 2018 you released the split album "Baphomet Emperor of the Dark Shadow". What were the comments from your audience and from the press?
"Baphomet Emperor of the Dark Shadows" is a masterpiece that takes sound in unimaginable and fascinating directions. A twisted, densely layered, brutally violent and sinister album, which is unlike anything in the current dark music. As such, it requires punctual attention, offering ever greater sonic and emotional depths with each listened to. "You can read the album title and think it's very primitive and one-dimensional, and it is, but when you listen beyond that it's as primitive as it is complex and multidimensional, and that applies to everything related to the album."It has been an arduous path for the making of the album. After leaving the "Beyond the Veil of Darkness" of 2015, with dark and deep cheers, the specialized press and followers saw it as the best album in Ecuador and brutally expanding throughout the world, with several international production companies that helped make it possible. and of course there were several concerts and tours in South America and Ecuador. It really is an unmatched badge for all of our fans.We share this work with warbrothers, band Bloody Lair from the Czech Republic.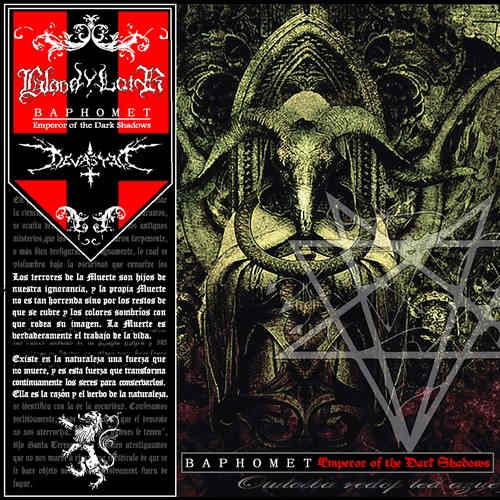 Do you prefer to release your album with a discography company or do you prefer to release it on your own (Private Release)?
We have been working independently, always under our record label "Dclxvi Productions", and several international producers have made several additional copies of each of the works.Now if there is the possibility of working with a serious company that values our work, we will do it without any problem.
Do you prefer vinyl, tape, CD or digital format and why?
I prefer all physical formats, because it highlights the value of each band that does it this way and above all you can admire the other art that it entails. Physical work is the best that can be launched because it undoubtedly gives more prominence to musical work.In our case as a band we always offer something different and I refer to the visual and musical concept, giving an entirely luxurious and real presentation within Black Metal, our followers highly appreciate that for the energy and dedication that we maintain.
Your musical style is Black / Thrash Metal. What are your main influences (favorite artists / bands, etc.)
Our style will always be raw and violent Black metal. Within our influences have always been death, atmospheric, dirty and dark psychophonies within which we highlight bands such as: Bathory, Burzum, Dead Can Dance, Sepultura (Old), Hypocrisy, Exciter, Darkthrone, Sarcophagus, Mayhem, Akahsg, and more…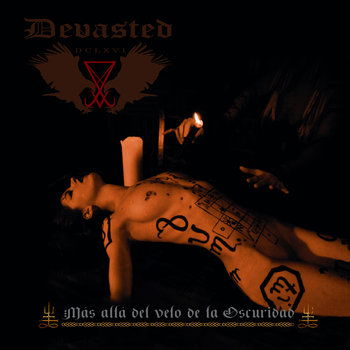 What things do you think a band should sacrifice to be successful?
Sacrifice, I would not use that term. To be successful you must love what you do, a serious commitment to the path of the black banner. You must be very clear about the way to where you are going, position the band, release records, demos, Eps etc. ... and the results come in addition, no job is easy, but if you really commit yourself you will go far.And this is our case, that based on effort and constant work we have come to position the DEVASTED horde among the best Latin American Black Metal bands.
Have you ever sacrificed anything in your life for a better future for your band?
Sure, I have quit some jobs that didn't give me time to be with the band and especially the time it takes to keep the band.
Describe your ideal live show as an acting band. Have you already experienced that?
Describing an ideal show for you, I think they have all been ideal ... ... ... we have no poses, much less stereotypes or that high Aegean at all. Each show for us is a ritual, and the accompaniment of both the horde, the public, and the music without a doubt comes to make an ideal moment to enjoy it, there are many experiences with which all those who accompany us.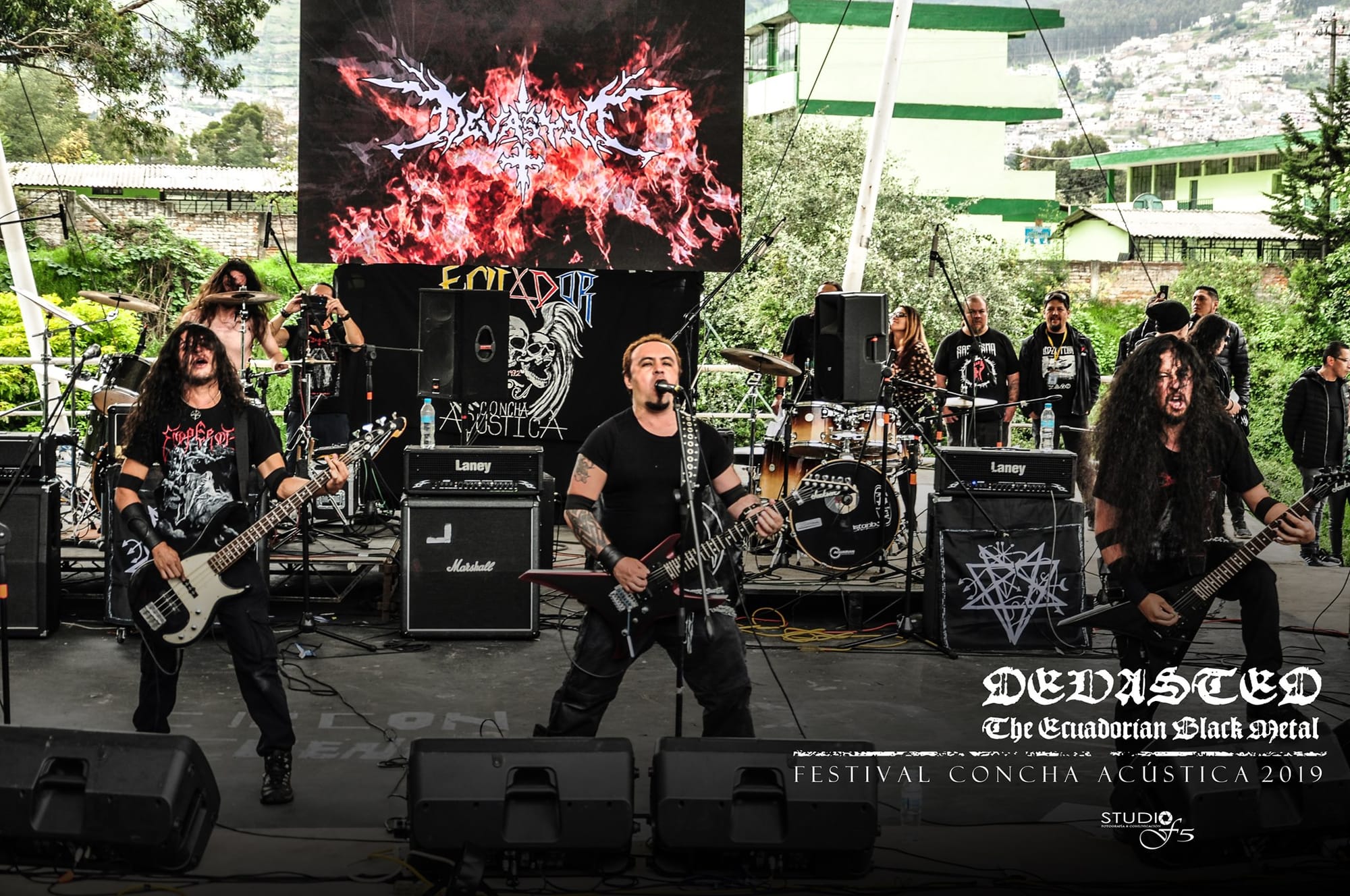 What attributes do you think a new Black / Thrash Metal band should have to gain identity and be unique?
Be unique without poses, be real in everything. And that they have a serious commitment to Metal in general. In the case of Black Metal always take the path of the left hand with aptitude and attitude.
Do you think Bandcamp and other digital platforms help new Black / Thrash Metal bands? What do you think is the ideal way for a band to promote their work?
All the web platforms they promote, metal bands are good, no advertising is bad and neither is any platform.In fact, the ones that have worked for us in promoting our music have been: Bandcamp, FanPage, Metal Metallun, YouTubeMusic and more…. I recommend them.
Tell us a few things about the new underground metal scene in Ecuador (bands, fanzines, webzines, metal clubs, etc.)
The metal scene in general in Ecuador, such as Black, Death, Thrash, Metal, is radical in some respects, ideologies, dogmas, not all of them are willing to grow together, and others in another trend such as heavy, glam, etc. ... they have more openness at least that is what I have thrown. There are great bands within the Ecuadorian scene, to name a few they are: Grimorium Verum, Legión, Ente, Zidiz, Cangagua Negro, Demolay, Gastrorresxis and more ... there are very important labels and producers: Talent Nation, Telón de Acero, Sótano Recs, Sutsirna Productions, Wolfgang Records.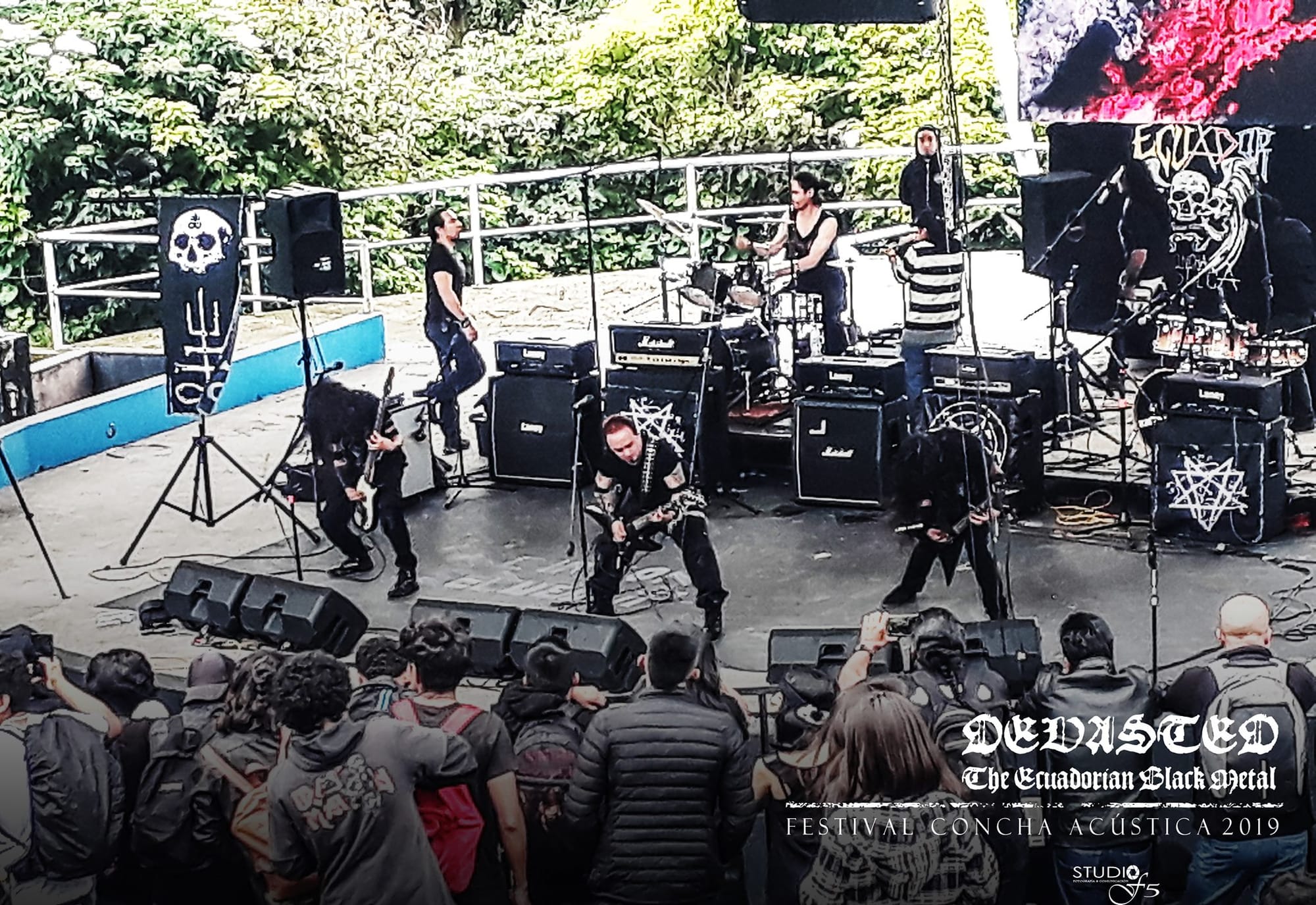 Do you know anything about the Hellenic Metal scene?
Hellenic Black Metal is one of the most brutal in the world, both for its ideology as well as the musical composition that is undoubtedly unique. Greece is the cradle of this Black Metal root. I highlight great bands that are part of this brutal genre, such as: Rotting Christ, Varathron, Zemial, Thou Art Lord, Necromantia, Tatir, Mortify, Deviser, Kawir, Agatus, and more ...
What are your future plans?
We are taking advantage of the plague time, we are focused on releasing our fourth full-length album, we are also part of the largest compilation of Latin American Black Metal, called "The Return of the Black Legions", we are going to release a deluxe version of the first demo "Condena Eterna" and some plans for concerts and festivals that come for 2021.Thank you Stavros for the interview, stand firm and may the black flame be in you.Hail.
By Steve the Filthy Dog.
DEVASTED CONTACT:
https://devastedblack.bandcamp.com/