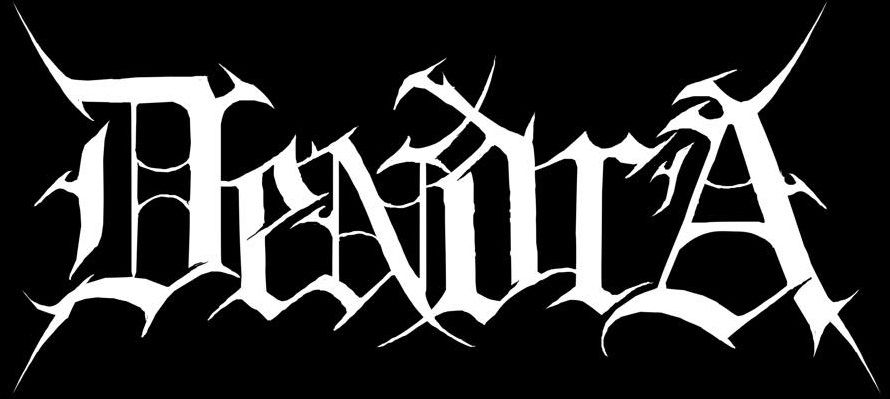 !!!MAD THRASHERS FROM THE USA!!!
Welcome to the FILTHY DOGS OF METAL Webzine.
Tell us a few things about DENDRA (Members, Starting Year etc).
Dendra was founded in the year 2018 by Guitarist/Vocalist Paul McCallum, Lead guitarist Gage Higgins and Bassist Micheal Ross. Soon after, Chris Clark was recruited on drums to complete the lineup. In the year that followed, Micheal departed for other musical ventures and Chris relocated to another state. Simon Granados now takes care of bass duties and the band continues to hold auditions for new members.

You have recently released your album ''Deeper Into Abyss''. What is the Feedback from your audience as well as from the Press?
Due to COVID 19, we have been unable to perform live but the feedback we have received from those who have purchased from our bandcamp site has all been positive and people seem to like the new direction the band has taken.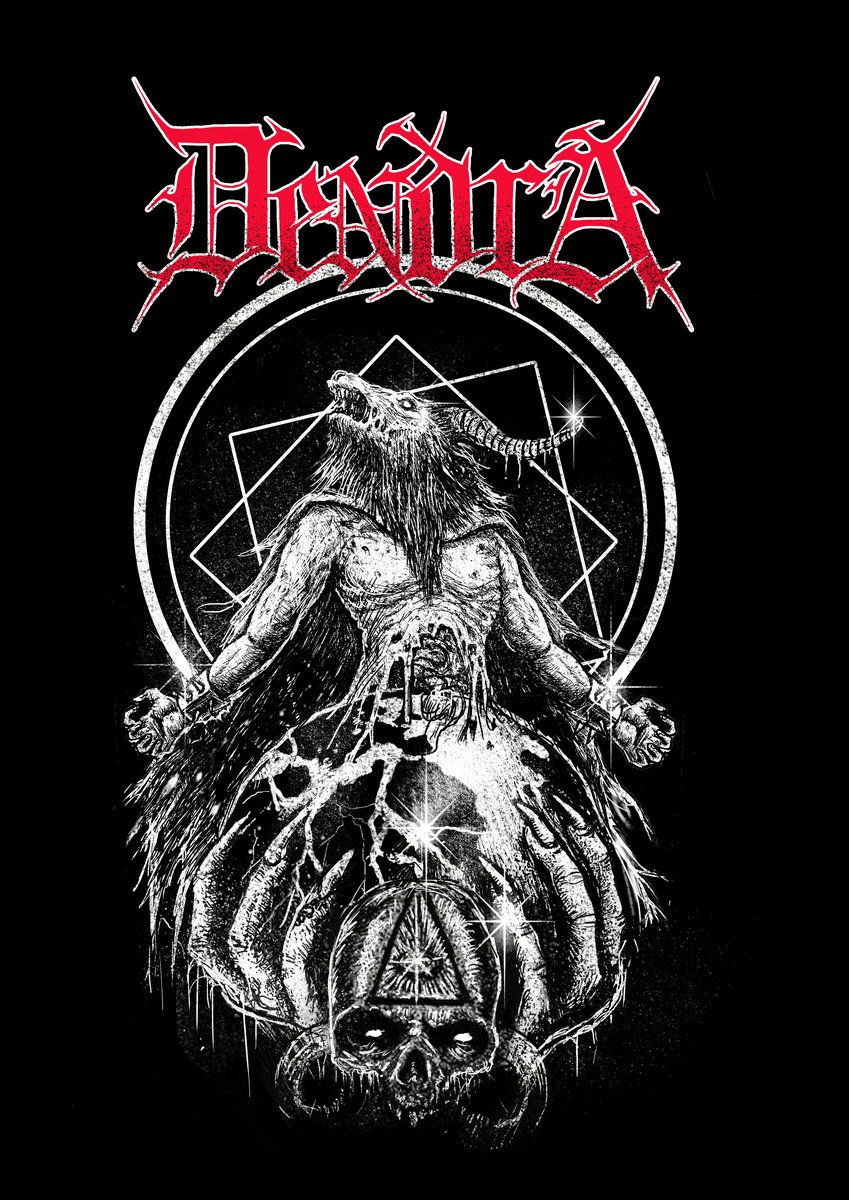 Label or DIY and why?
We would like to eventually join a label but at the moment we have been doing things DIY thanks to friends who are willing to help with recording other related things.

Do you prefer Vinyl, Tape, CD or Digital Format and why is that?
For listening purposes, Vinyl and CD are preferred. For releasing music, Digital format is most convenient. But its good to also have physical copies available to sell at shows because its a better experience than just downloading files.

Your music style is Thrash Metal. Which are your main influences (Favourite Artists / Bands etc.)
Slayer, Nuclear Assault, Razor, Black Sabbath, Minor Threat, Bad Brains, Sodom, Vio-lence, Trash Talk, Ceremony to name very few.

Which things, do you think, a Band should sacrifice in order to succeed? Have you ever sacrificed anything in your life for a better future of your Band?
A band that wants to succeed would have to sacrifice spare time, money and even their day job sometimes in order to tour and focus on the bands goal. Whether it be spending money for merch or taking time off from work and family, its the love for music that keeps us going.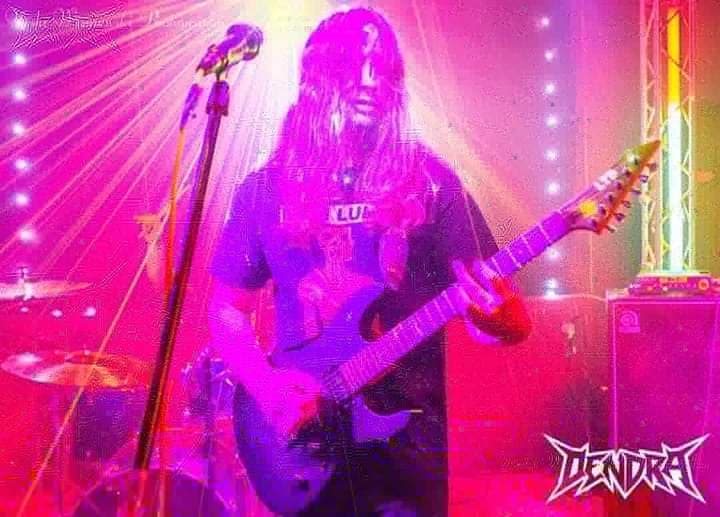 Describe your ideal live show as a performance Band. Have you already experienced that?
We have yet to experience what we would consider the best or ideal show, but if words could describe it we would say the ideal show would be one that is well promoted with a pretty well known headliner and have other local bands from our area to share the stage with us.
Which attributes, do you think, that a new Thrash Metal Band should have in order to gain identity and be unique?
Thrash itself is a unique style of music. There are many forms it can take. Bands like Sepultura, Megadeth and Nuclear Assault are all different sounding but also fall into the same category of Thrash. For us, since our influences vary from classic rock to death metal there is no specific way or style we try to stay in. We try to stay unique by appealing to both classic hardcore punk fans and thrash fans at the same time. We aren't picky when we write our riffs. It doesn't have to always sound thrash. If it works with the rest of the song we incorporate it into our overall sound and that's how we stay unique within our scene.
Do you believe that Bandcamp and other Digital Platforms help the new Thrash Metal Bands? Which, do you think, is the ideal way for a Band to promote its work?
Thanks to the internet, digital platforms are a huge help, but ultimately we personally feel that the best way a band can promote their music is touring or at least branching out and not staying only local to their scene. Anyone can stumble across a video online, but if you see a band live there is more of a personal connection.
Tell us a few things about the New Underground Metal Scene in Santa Rosa, California, USA (Bands, Fanzines, Webzines, Metal Clubs etc.)
We are currently based in the outskirts of the North San Fransisco Bay Area. Thrash metal is a prominent genre in our scene. There are many small venues in our area but the most legendary is called ''The Phoenix in the city of Petaluma''. The North Bay is very supportive of metal acts and previous to COVID 19 the scene was thriving and growing thanks to more venues opening up and a newer generation of up and coming bands. The North Bay has always been known for its underground house shows due to not having many venues.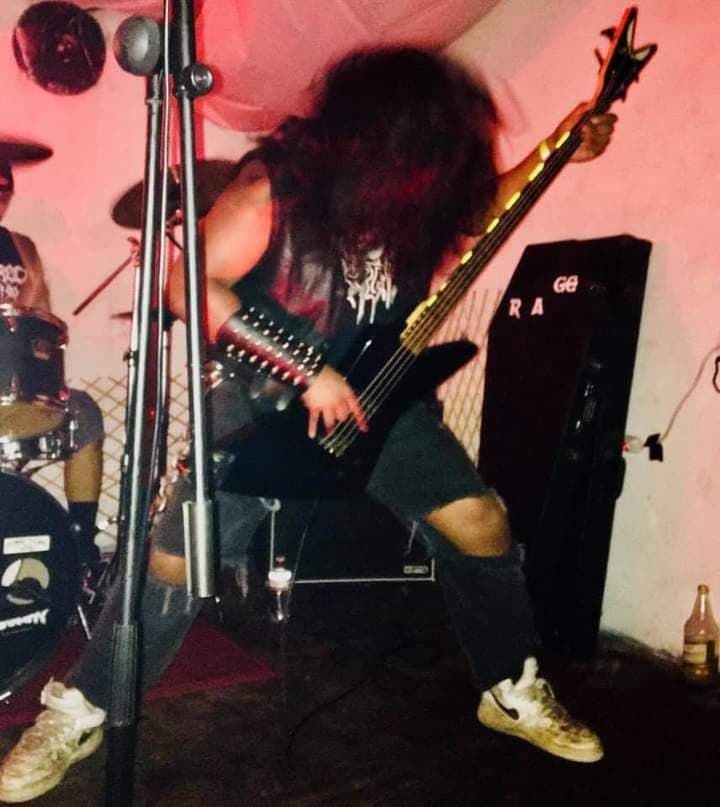 Do you know anything about the Hellenic Metal Scene?
We would be honored to play in Greece in the future. Suicidal Angels is thrash band from Greece that we draw influence from.
What are your future plans?
We plan to put out as much music as possible and further develop our sound and tour the USA and other countries with hopes of leaving our mark in music history.
Thank you very much for your time & Keep up the good work! The closure is yours.
Thank you for taking the time to interview us. We hope you all enjoy our EP and we hope to one day play out there.
By Steve the Filthy Dog.
DENDRA CONTACT:
https://dendra123.bandcamp.com/
https://www.facebook.com/DendraOfficial/
https://www.instagram.com/dendra_band/