!!!THRASH METAL FROM FINLAND!!!
Welcome to the FILTHY DOGS OF METAL Webzine.
We had a conversation with Jari Hurskainen (Vocals). Enjoy!

Tell us a few things about DEMONZTRATOR (Members, Starting Year etc).
Demonztrator is a thrash metal band from Finland. The band keeps base in the capital area of Helsinki. Founded in 2016 to bring all thrash metal fans some legacy stuff from bands that once roamed the Finnish metal scene in the late 1980's and 1990's. The band is really my brainchild, as I had a project like this in mind since many years in the past. The 2017 self-financed album is called "Forgotten Acts of Aggression" and is available as a digital release and as the Alone Records compact disc 0104 (2020). It contains songs from such Finnish artists as: Airdash, Brainwash, Charged, Defection, Dementia, Faff-Bey, Mengele and many more! The mission was to bring back these songs to life with a modern sound production and fresh attitude. As you may know, many of the songs have only been released as demos and never got the worldwide recognition they should have deserved. After the shows we played in support for the album we decided to continue with our own material. Nowadays, joining me in the band are Timo Ahlström (Freedomination/Barren Earth) on guitar, Jörgen Reinholm (Defection) also on guitar, Seppo Tarvainen (Daniel Lioneye/The Scourger) on drums and Jukkis Lappalainen (Against It All) on bass.
You have recently released your album ''Sinister Forces of Hatred''. What is the Feedback from your audience as well as from the Press?
Oh, it's all really overwhelming. Just look at the YouTube comments from all over the globe, it's like 99% of the people are very impressed and they seem to be raving about it. Some guy ordered multiple copies from our label so that he could share them to his friends and spread the message about the album. Man, that's true devotion to the cause. The press has also been very positive about it, we have album of the month nominations and some of them have suggested that this could be the thrash album of the year. There are reviews out there with 9/10 points and the positive reviews just seem to be dropping in all the time.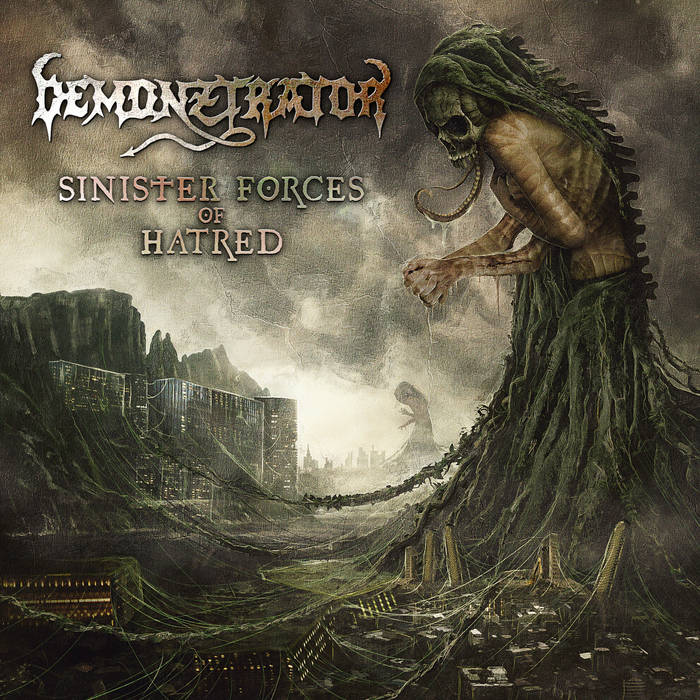 How did your cooperation with Ossuary Records occur? What do you prefer, Label or DIY and why?
A lot of people seem to be asking this question. It all started when we did this quite big label promo at the end of 2020. We had early mixes of some tracks, including "Murderlust", that we sent out to different labels. Matt of Ossuary Records was one that got in touch. He liked the songs and wanted to hear more. Then we started talking about a possible collaboration to get the album released. After some negotiations via email and video calls we had the details sorted out. I think that all of us in the band prefer to be on a label. In the beginning we had to do a lot of things by ourselves, just to keep the costs down. This works to a certain point, but when you want to be in the same league with the big boys, then a label with a vision is needed. Ossuary Records is a really good label because they share our vision and know how our thrash metal should be properly promoted.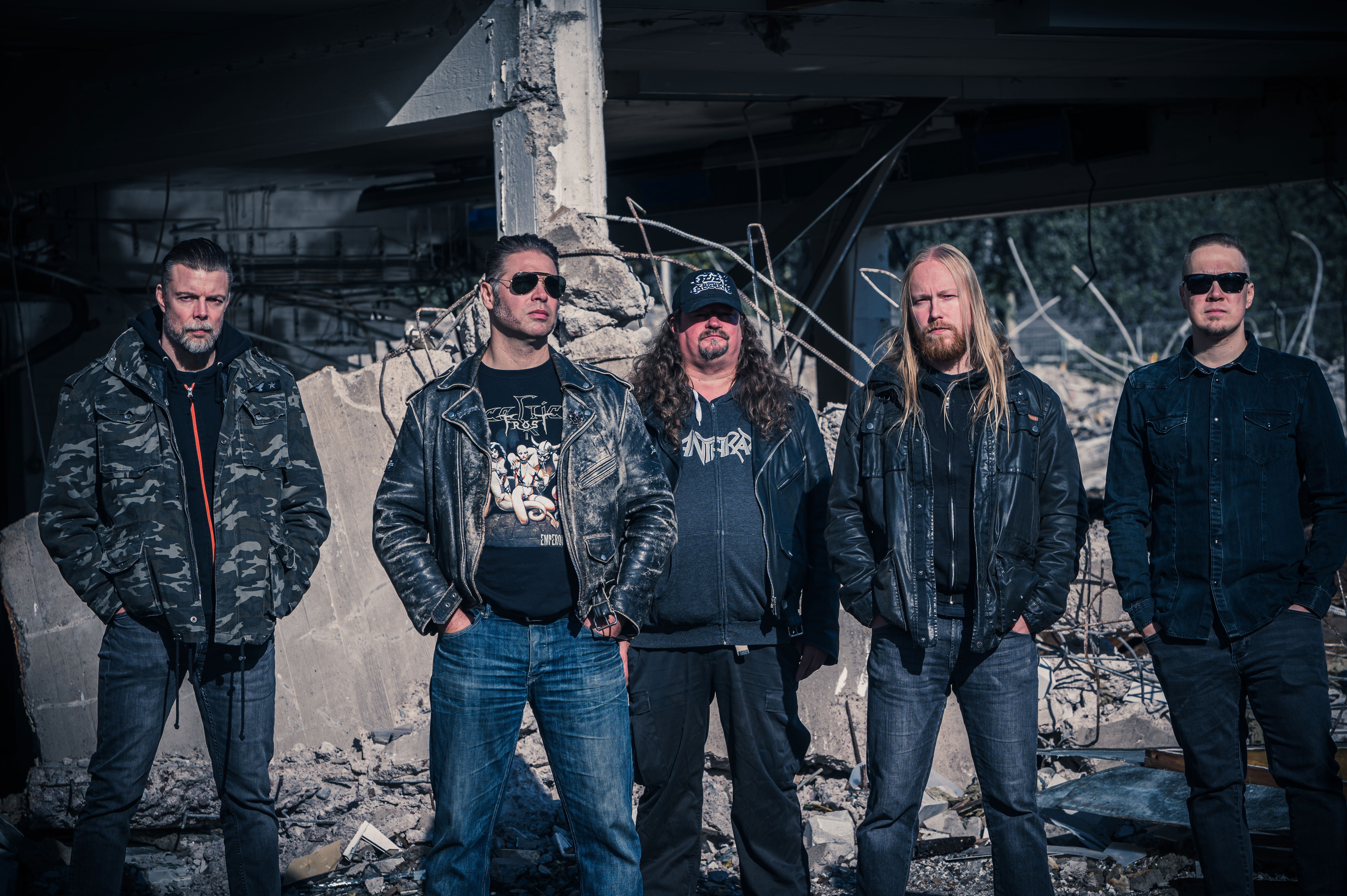 Do you prefer Vinyl, Tape, CD or Digital Format and why is that?
Looks like compact discs are selling again. All formats have their advantages. I'm not very much into tapes anymore. Vinyl sounds great and the sleeve artwork really gets the space it deserves. On the other hand, CDs are a faster and more durable media as you can skip, fast forward and rewind as much as you like. I collect music, so I use both.
Your music style is Thrash Metal. Which are your main influences (Favourite Artists / Bands etc.)
I can list some bands here for you that the band members like to listen to: Dark Angel, Exodus, Slayer, Metallica, Megadeth, Annihilator, Anthrax. This is just a short list. You have to understand that decades of listening to and playing thrash metal has shaped us into what we are music wise today. It's Demonztrator thrash metal. Hard hitting, intense and technical thrash metal that will rip your ears off.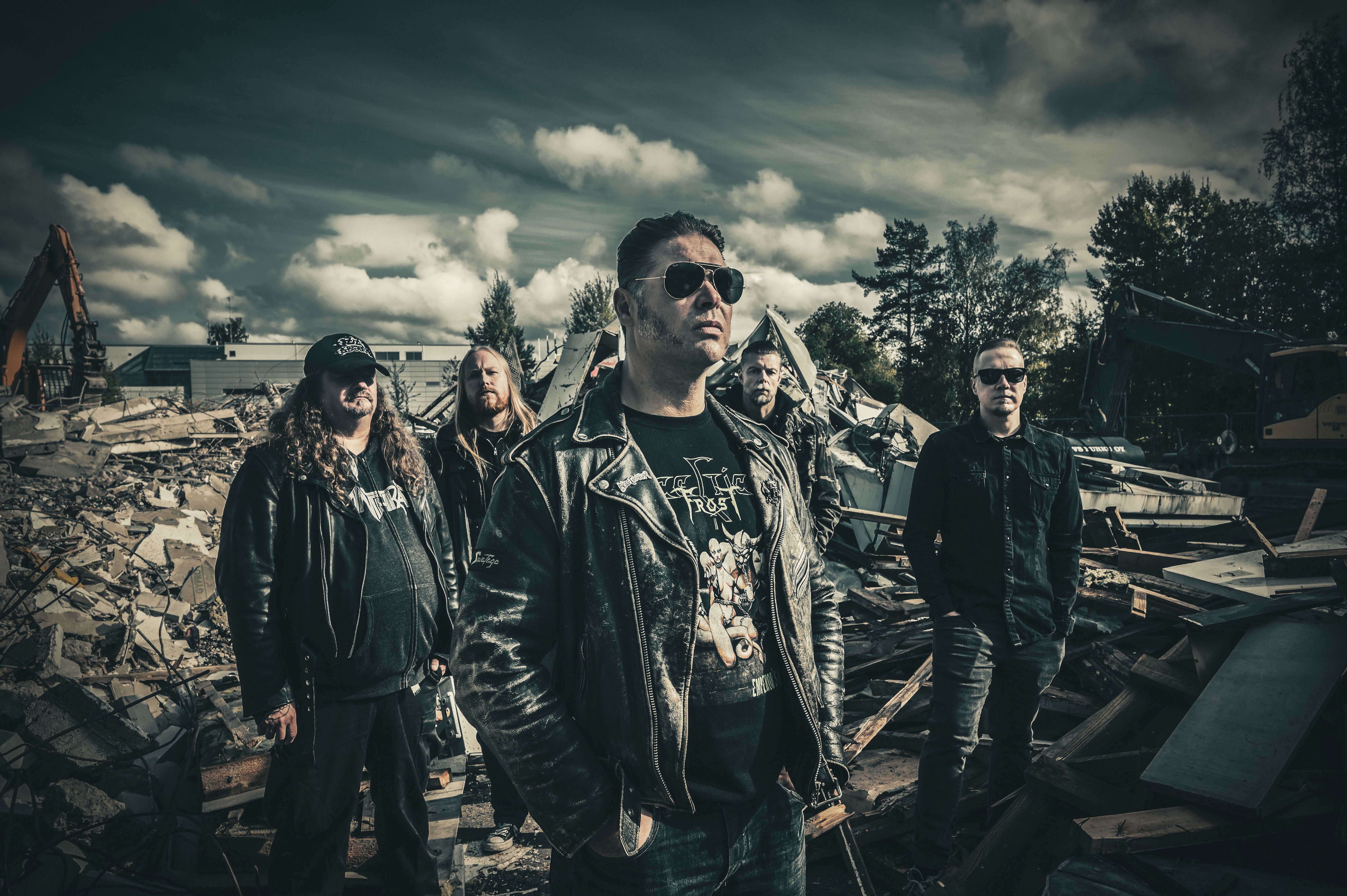 Which things, do you think, a Band should sacrifice in order to succeed? Have you ever sacrificed anything in your life for a better future of your Band?
I think we sacrifice time, all the time, for some cause or the other. In our case it's thrash metal. That's really a personal choice. I don't know if it is a down right sacrifice if you like to spend time with the things you want to do. But sometimes, if you do one thing for a long time it can drain you physically and mentally. You might also lose some money and girlfriends along the ride, most likely both. It's a fact that when you start out you need to practice in order to get to a level where you can have the chances to succeed. You need to master the instruments, you need to write songs, and write even more songs and arrange music as a unit. All this will take time and effort and that will surely affect something...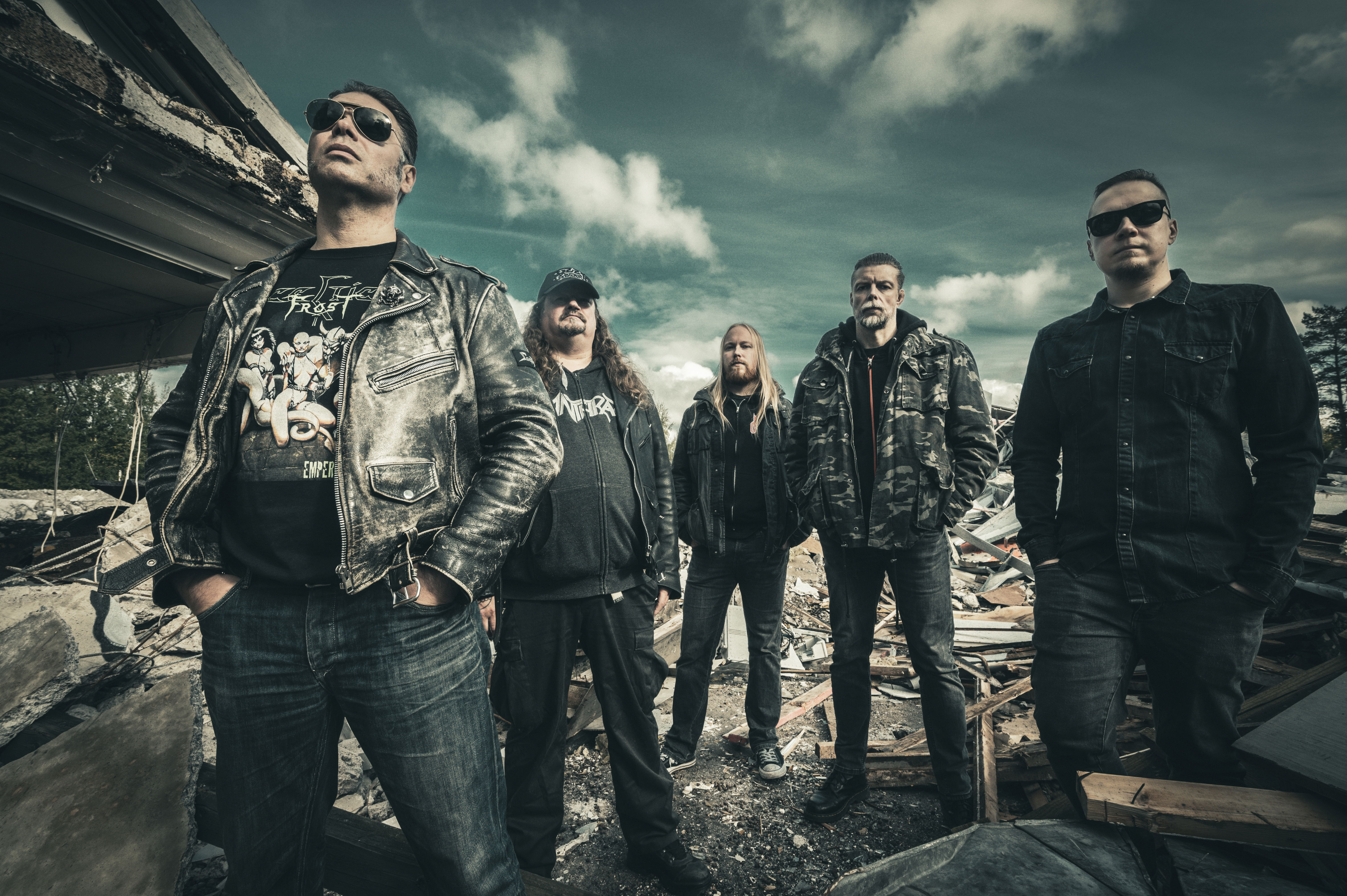 Describe your ideal live show as a performance Band. Have you already experienced that?
Hah, what about a hundred thousand Demonztrator fans in a muddy field doing the "wall of death" in the middle of the song "Nail Them All", as I give the command? An ideal show can be small or big, it really depends on the vibe of the night. When the band connects with the audience and the playing flows, that really makes it all worthwhile. I think the Tuska gig we did in support of "Forgotten Acts of Aggression" was kind of special as we had quests as Gas Lipstick (HIM) and Sami Yli-Sirniö (Kreator) on stage with us, just to name a few.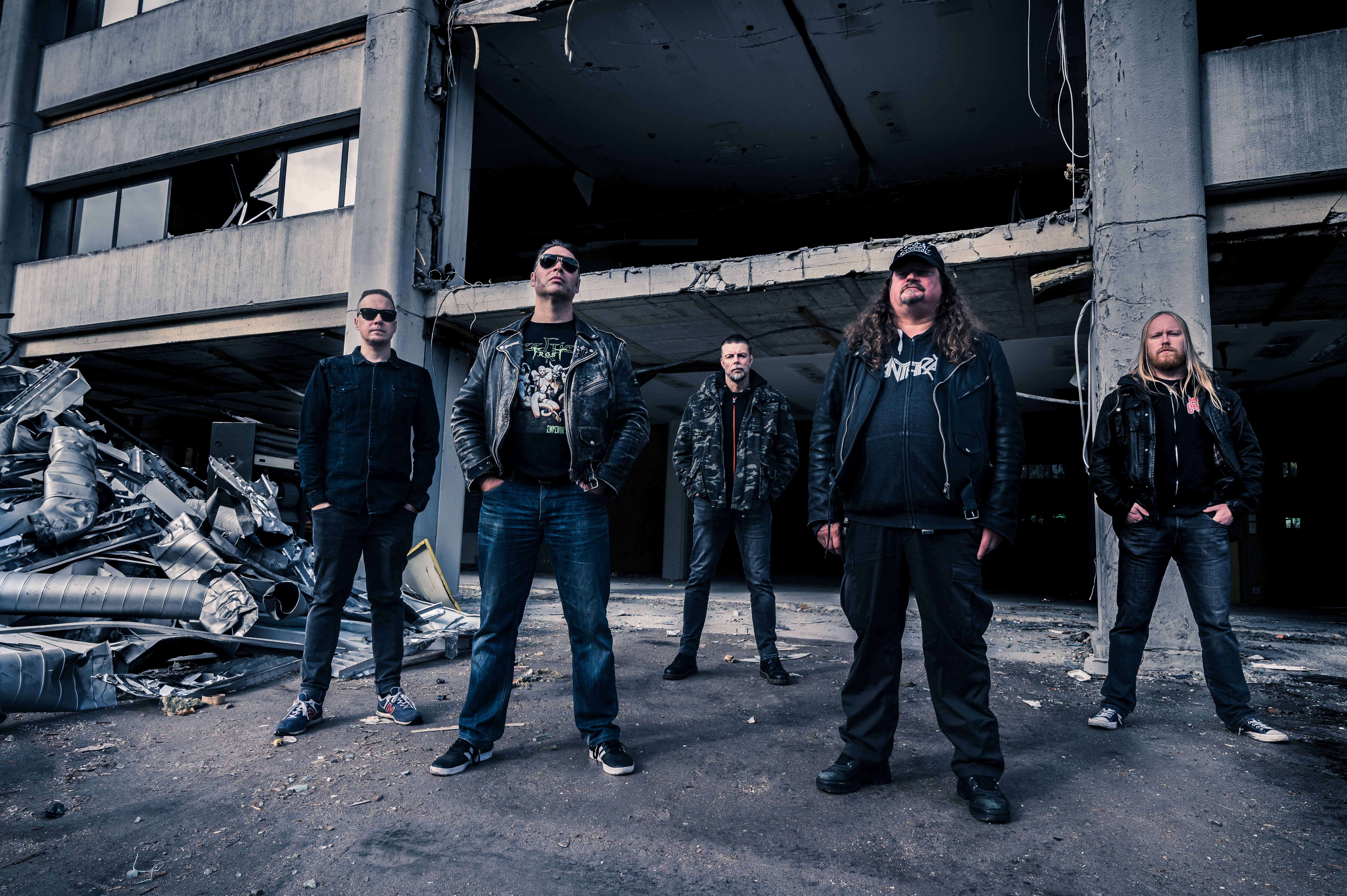 Which attributes, do you think, that a new Thrash Metal Band should have in order to gain identity and be unique?
You really ask some though questions, I should have a crystal ball by my side! Well, I think that a young new band should find its own sound and character. Don't go down that road of generic protools generated digital sounds that kill the feeling. I know it's bloody hard, in this day and age, to be original, but try and find your vision and image. Don't just rip off things that have been done a million times. Seek originality, even though it's though as hell. Sometimes the devil is in the details, as they say. Small things can make a huge difference in how a band is perceived. Stick to what you do best and time will usually generate some kind of originality to the sound. And don't overlook the importance of the lyrics. Nobody likes shitty lyrics. Have a story to tell, something that has relevance. Good titles and stories grab the attention of the listener.
Do you believe that Digital Platforms help the new Thrash Metal Bands? Which, do you think, is the ideal way for a Band to promote its work?
Sure, today it's really much easier to get stuff out globally as it was before. It all happens in seconds. Then again, as the web is so floated with material it is really hard to get the attention. I guess this is a craft of its own. New bands need to have social media skills and be musicians and media gurus at the same time. The ideal way would be to mix all kinds of mediums that you can think of, digital, printed, radio and video, just basically everything you can get your hands on. Because at the end of the day, there's always someone out there on the information super highway, that tries to steal your promotional bandwidth...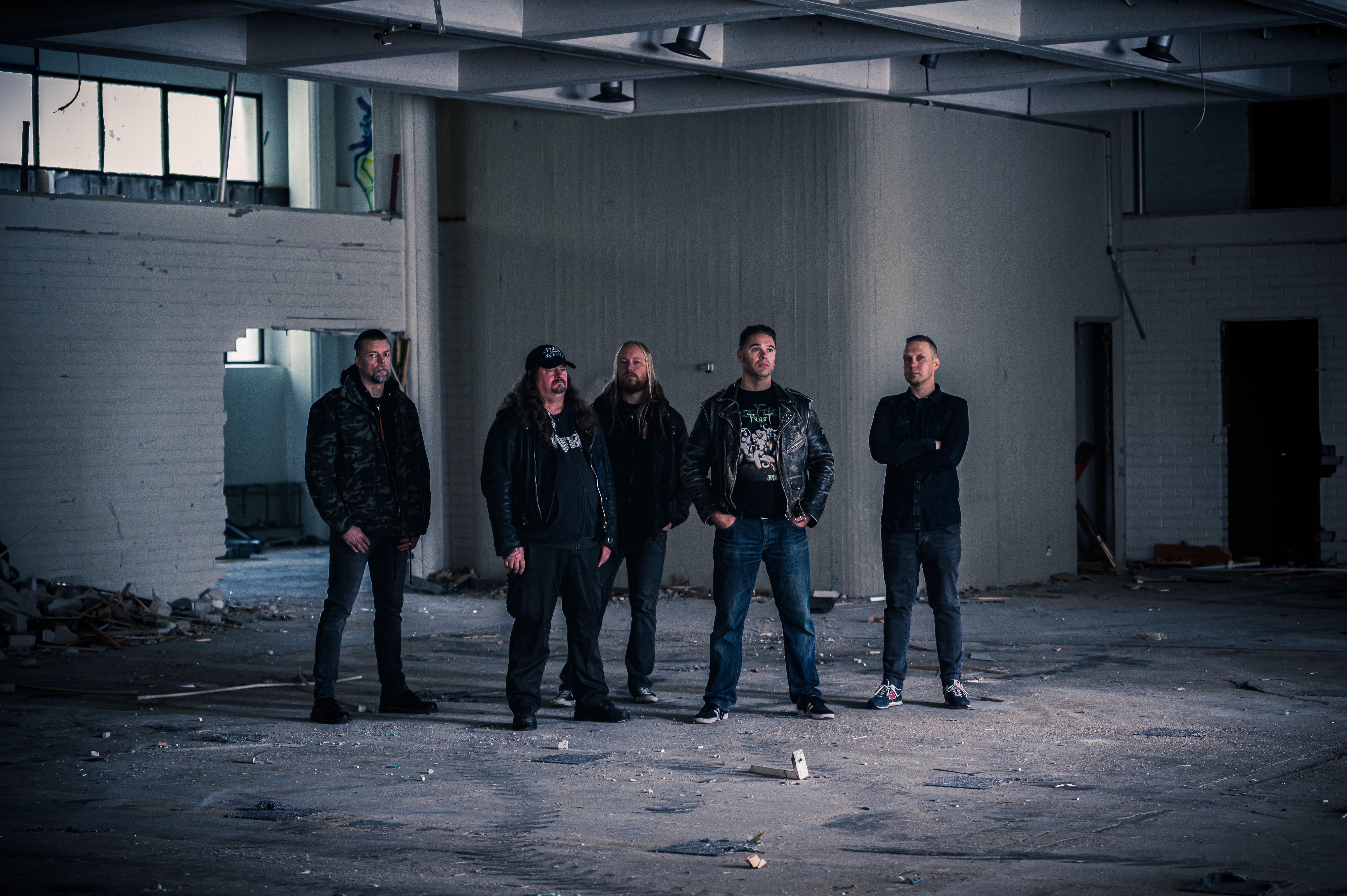 Tell us a few things about the New Underground Metal Scene in Finland (Bands, Fanzines, Webzines, Metal Clubs etc.)
I have to go a bit on gut feeling here. I don't think that the Finnish underground scene is as strong as it was, say some 10-15 years ago. I mean, there are a lot of bands, but I don't see them making any kind of bigger impact. At one time, the scene was just crazy. We had many small record labels supporting the bands and huge industry expos, like Finnish Metal Expo. Every foreign label wanted a slice of the pie. I think at the moment the bands have to work really hard to get signed. Fanzines and webzines seem to be doing okay, at least there's a lot of coverage in the media of underground bands. But then there's this ugly side effect, that a lot of times you have to pay to get featured, at least in the bigger magazines. That sucks and kills the chances of many good bands. What comes to Metal Clubs, many of those have closed their doors in the last few years. I hope there will some new ones opening, as things get rolling again. Bands really need places to play and gather live experience.
Do you know anything about the Hellenic Metal Scene?
Well, we were signed to a Greek label for the first album so there's a special place in our hearts for the metal fans over there. On the band front I know about Rotting Christ, Septicflesh and Suicidal Angels. And of course, Gus G. and Firewind. Gus is a great guitarist, man, he can play anything. Oh, and of course, Nightrage that has this Greek/Swedish hybrid line-up. We hope to get to Greece soon and play some live shows for you. It's closer than ever now, as "Sinister Forces of Hatred" has gotten so much attention all over Europe.
What are your future plans?
For now, we are promoting the new album. It's weeks and weeks of interviews for the media all over Europe at the moment. It's cool to talk to so many different journalists and notice that they are genuinely interested in our thrash metal. We are also talking to promoters about gigs for 2022. We hope to do some festivals in Europe and maybe some touring. At some point in time, it would be great to record a live album. It's just that the time and place must be right. We will also start working on new songs quite soon, we have some cool thrash metal riffs in store for you!
Thank you very much for your time & Keep up the good work! The closure is yours.
Hey, a big thank you to the "Filthy Dogs of Metal" crew and keep the flag flying high for thrash metal in Greece!
By Steve the Filthy Dog.
DEMONZTRATOR CONTACT:
https://www.facebook.com/demonztrator/
https://www.instagram.com/demonztrator_official/?utm_medium=copy_link
https://open.spotify.com/artist/3G1jVFAWlfd240qiILFEAx
https://www.deezer.com/us/artist/71789782?autoplay=true