!!!GERMAN METALLERS!!!
We had a conversation with DEHUMANISER. Enjoy!
Welcome to the FILTHY DOGS OF METAL Webzine.
Tell us a few things about DEHUMANISER (Members, Starting Year etc).
Dehumaniser started its life in 2008 in a small town in the far north of Germany as a school band that only played cover songs. Soon we started writing our own material. In between the years 2014 to 2017 the band was nearly inactive. In the beginning Christoph played bass and Wischer drums. When our former guitarist left Christoph changed to guitar, but now we where a bass player short, so we decided to ask our mate Schwerdi. There was only one problem: he couldn't play the bass at all! Somehow he stuck around though and got good enough to not ruin the sound completely. Our second guitar player Linus joined us after a pretty wasted conversation at the Enzo Festival 2018. Since then this line up has been working together rehearsing in Hamburg.
You have recently released your album ''Army of Blind''. What is the Feedback from your audience as well as from the Press?
We received mostly positive feedback so far. We were labeled unique old school, whatever that means. Our sound is quoted as rough and plain, which is another odd combination, but generally most people seem to really like it. Except for the ''singing".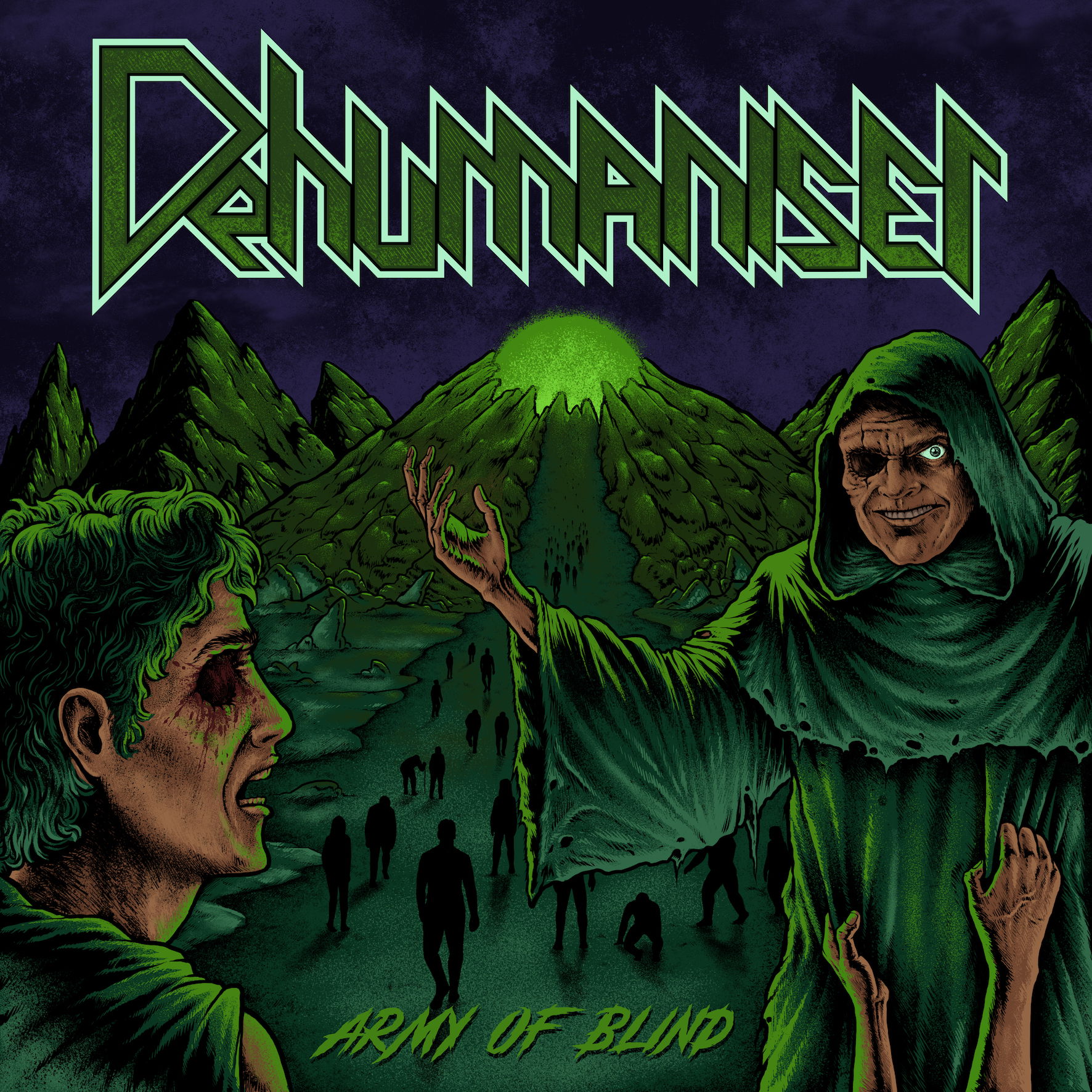 Label or DIY and why?
DIY, which label would take us four morons? Honestly, if you now any tell us! PLEASE!
Do you prefer Vinyl, Tape, CD or Digital Format and why is that?
Vinyl is a different experience. We don't think the sound is overall better, but definitely different. What we like most about vinyl is that you celebrate the music more. You listen to the whole album rather than just your favorite songs and through that you get a better understanding of what the musicians ideas were. Vinyl is the closest thing to getting into the artists mind. That's why we really enjoy it. Our album isn't available on vinyl by the way.
Your music style is Thrash Metal. Which are your main influences (Favourite Artists / Bands etc.)
It's interesting that a lot of people categorize us as Thrash Metal. We thought we were more leaning towards heavy metal, because we're too slow and soft for Thrash, but what do we know? We might be a bit too rough for traditional heavy metal, maybe that's why people call us trash... uuhh Thrash Our influences are not very special, we guess it's a variety of Heavy, Thrash, Doom and NWOBHM bands. We are mostly influenced by artists like Black Sabbath, Motörhead, Iron Maiden, Savatage, ZZ Top, Sodom, Midnight, Space Chaser, Phil Collins, Arnold Schwarzeneggers early work and of course we are under a regular influence of alcohol.
Which things, do you think, a Band should sacrifice in order to succeed? Have you ever sacrificed anything in your life for a better future of your Band?
We guess most bands sacrifice free time and money for their goals, but we don't really see it as a sacrifice. For us music is what brings us joy. Other people spend their time and money on ski trips and stuff like that. We invest into our hobby and we don't feel like this time or money is lost.
Describe your ideal live show as a performance Band. Have you already experienced that?
We haven't had a chance to perform with our own material yet, due to the Coronavirus shit. So we guess our ideal gig would be the first one we can get! Free beer and riots would be nice, too.
Which attributes, do you think, that a new Thrash Metal Band should have in order to gain identity and be unique?
Not only in Thrash Metal, but rather in Metal in general you need something to stick out a little. You don't need to be that new genre defining band, the old school is alive and kicking. And the combination of different styles can reach a lot of different people. The most important thing is that you are easily recognizable. Doesn't matter if you have the fastest solos, those amazing blast-beats, a kickass slapped bass or pitch perfect singing. We have none of those actually, sorry.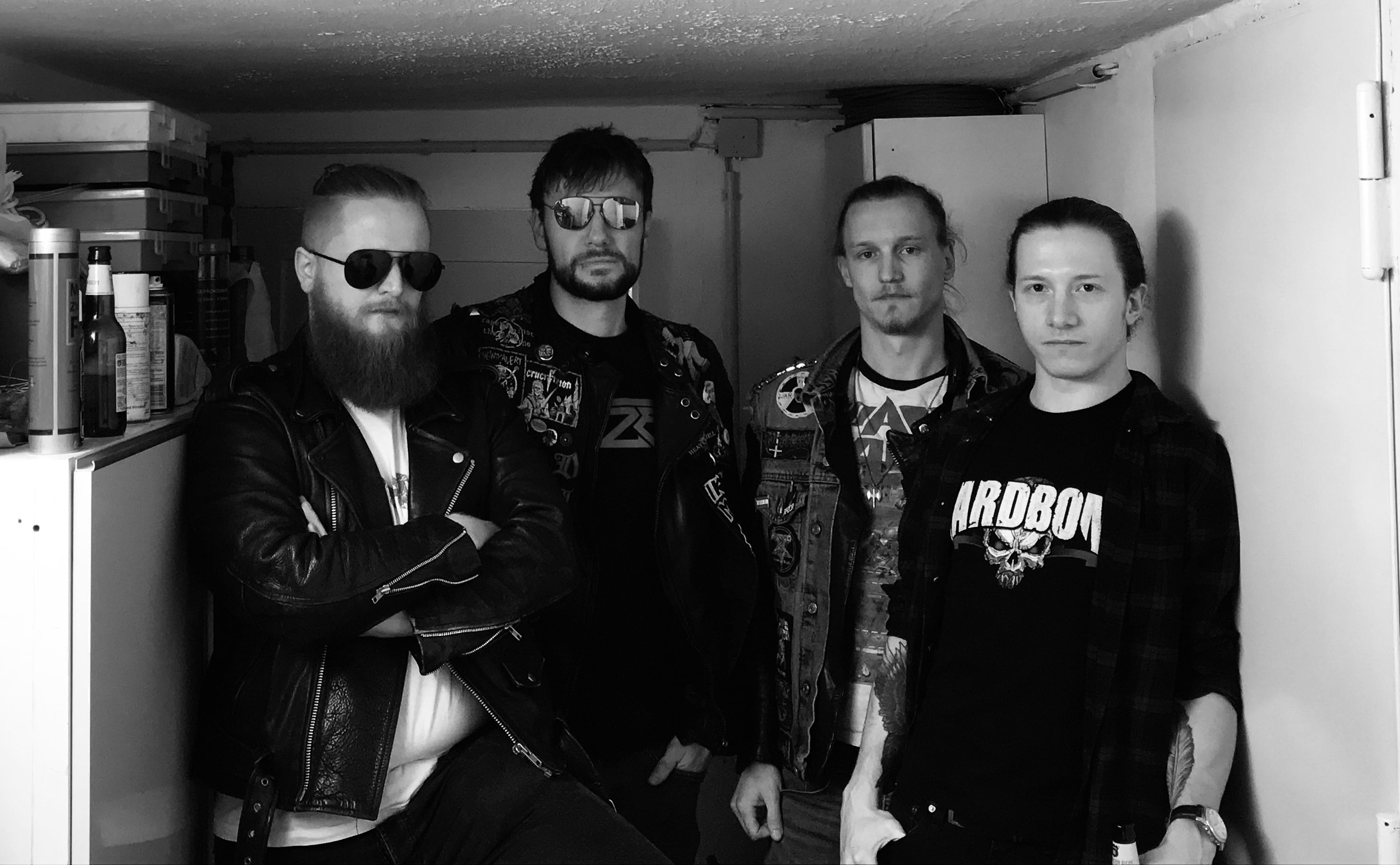 Do you believe that Bandcamp and other Digital Platforms help the new Thrash Metal Bands? Which, do you think, is the ideal way for a Band to promote its work?
We thought this was the best way. Trying to get some interviews and getting ourselves out there. Fanzines and Webzines are a great tool for that. Also we upload stupid pictures to Facebook, not sure if that attracts or scares the people off. In the future we want to try to play live as often as possible. This might be the oldest type of media output, but it probably still is the most effective. Be prepared to see us play at every barn fest!
Tell us a few things about the New Underground Metal Scene in Germany (Bands, Fanzines, Webzines, Metal Clubs etc.)
The German underground metal scene is great and it isn't really new at all. A lot of festivals like Keep It True are quite old and still kinda belong to the underground. Same goes for a lot of clubs and even people. You have a wide spread through all age groups at most concerts. We like the scene in Hamburg. Some places offer great concerts all year around, like the Bambi Galore or the Hafenklang. There are some great bars too, our personal favorite is the Hausverbot. These are all well known establishments in Hamburg. On the other hand we aren't well known at all, yet!
Do you know anything about the Hellenic Metal Scene?
To be honest none of us really know much about metal from Greece. Except for Rotting Christ maybe.
What are your future plans?
We thought we would start with our farewell tour and keep that going for the next couple of decades. But seriously we are planning our next album already, even though that might take us a while, since our first was in the making for years.
Thank you very much for your time & Keep up the good work! The closure is yours.
Thank you, too. We're not too bright, so we don't have anything smart to say, sorry to disappoint. When you meet us anywhere ask for "Schädel" the best drink in the world. We are not a robot.
By Steve the Filthy Dog.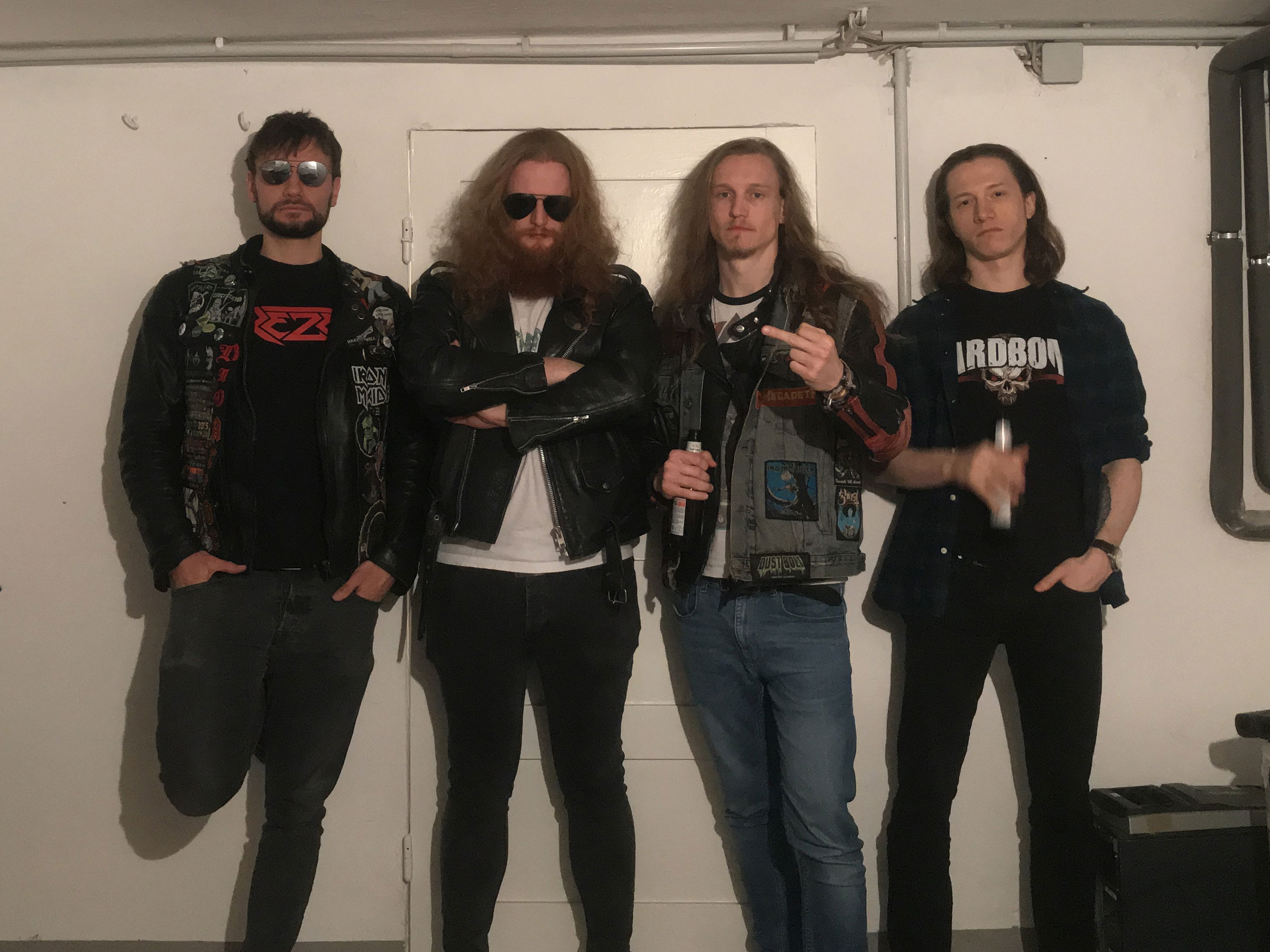 DEHUMANISER CONTACT:
https://www.facebook.com/Dehumaniser/?ref=page_internal
https://www.deezer.com/en/artist/113450922?utm_campaign=clipboard-generic&utm_source=user_sharing&utm_medium=desktop&utm_content=album-186374852
https://www.instagram.com/dehumaniser.band/
https://soundcloud.com/dehumaniser-band
https://open.spotify.com/artist/5bv72p7oAej27wDXyXIQCj