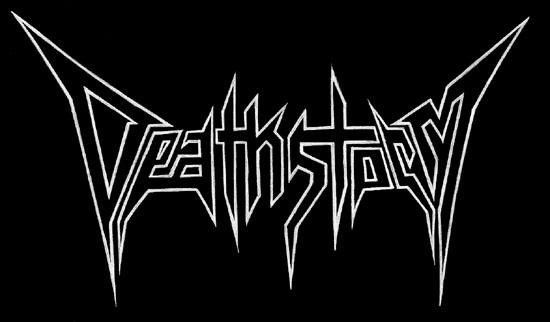 !!!HELLISH THRASH METAL FROM AUSTRIA!!!

We had a conversation with Mac (Vocals/Bass). Enjoy!
Welcome to the FILTHY DOGS OF METAL Webzine.
1. Tell us a few things about DEATHSTORM (Members, Starting Year etc).
DEATHSTORM started in 2010 after we signed a deal with I HATE RECORDS from Sweden. We first did a MLP (Storming With Menace) which was released in 2011 and a full length (As Death Awakes) later on in 2013.
After that first full length we released another EP (The Gallows EP) via DYING VICTIMS PRODUCTIONS and signed a contract with HIGH ROLLER Records with whom we worked together for our second record (Blood Beneath The Crypts) as well as our most recent one entitled "Reaping What Is Left". Things happened at a very high pace and we also managed to play some kool shows all around Europe. The core of DEATHSTORM is formed by Ferl, Mani and myself. We have known each other since elementary school, so it's been quite a long ride for the three of us.
2. Your last work was the album ''Reaping What Is Left''. Have you prepared anything new since then?
We indeed have. There's a new record written and we also finished pre-production last week. We will start recording on March 13th.It'll be quite heavy to say the least. "Reaping..." was a bit straight when looking back at it now but it definitely is the ultimate DEATHSTORM record.It's exactly the record we always wanted to write when we started out as DAMAGE back in 2007.
With the new one things won't be that straight. It'll occasionally be a little weirder and probably also a little freer sounding because of that. But no worries, it'll be 100% DEATHSTORM - just better.
3. Label or DIY and why?
I'd go with label on that one because it makes things easier.
Especially things like pressing and promotion. But that's it.
4. Do you prefer Vinyl, Tape, CD or Digital Format and why is that?
It depends. Vinyl is numero uno. CD's when it comes to new bands or I can't/won't afford original pressings.
Tapes when I really want to save a pennie. Digital Format (usually Mp3's or simply Youtube) when I'm trying to discover new bands or play with my cats.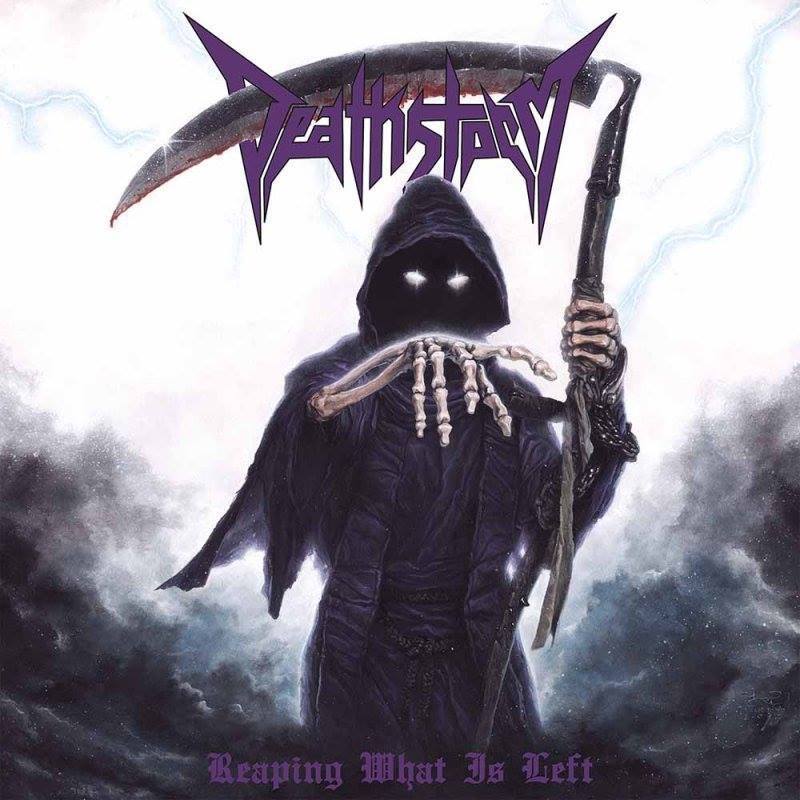 5. Your music style is Thrash Metal. Which are your main influences (Favourite Artists / Bands etc.)
Our musical main influences are bands like Def Jam Era Slayer, Metallica, Kreator up to Coma Of Souls or Sodom on Persecution Mania and Agent Orange. There's however a lot more than that when it comes to influences in general. We are currently preparing ourselves for the recording sessions of our 4th full length, so things have changed quite a bit.
When we were younger we always wanted to be like this band or that band. Nowadays we just play what feels right without looking left or right. So basically it's that we ourselves have become our biggest influence, nowadays.
6. Which things, do you think, a Band should sacrifice in order to succeed?
That's a really good question that somehow has never been asked before. I think you don't have to "sacrifice" anything if you want to play in a proper band. As soon as you feel the itch to become a proper musician, or an artist in general, your life will evolve around that decision anyways. If you are a 100%er you'll lock yourself up in your rehearsal space 4-5 times minimum a week anyways instead of wasting your time with hollow and shallow things, which are perceived
as "important" or "meaningful" by "normal" people.
Success, itself, on the other hand is a completely different beast. To me success means being able to create what I want to create - absolute personal fulfillment. That's what success means to me personally and that's why DEATHSTORM exists. We don't sell a lot of records, we don't play a zillion shows a year but we create what is meaningful
to us and that's what it's all about. Just be a 100%er all day every day.
Have you ever sacrificed anything in your life for a better future of your Band?
We have sacrificed our grand-grandparents in order to release this fourth record, so yes.
7. Describe your ideal live show as a performance Band. Have you already experienced that?
Yes there were a few, but there also were some really really bad ones.
I'd say a good gig is comprised of kool people organizing the show, a good crowd as well as a band that's on fire. Playing shows that are organized by Linz's best kept secret, STEEL CITY SORCERY, are always great for example. If the energy is right it'll all happen by itself.
8. Which attributes, do you think, that a new Thrash Metal Band should have in order to gain identity and be unique?
Just be yourself, always. Do your thing and don't listen to what others are doing/playing/saying. This might sound easy but it's actually very hard, just take a look at most current bands. There's of course no need to re-invent the wheel but we're the ones that must keep it turning.
9. Do you believe that Bandcamp and other Digital Platforms help the new Thrash Metal Bands? Which, do you think, is the ideal way for a Band to promote its work?
I really dig Bandcamp, so yes. Record something, upload it and see what happens. That's actually pretty comfortable in my book.
It's not just about Thrash/Death/Black or Metal bands in general. It's super easy to discover loads of great music via Bandcamp and I think I'll just stop right here because otherwise I'd sound like some guy sponsored by that website haha.
10. Tell us a few things about the New Underground Metal Scene in Austria (Bands, Fanzines, Webzines, Metal Clubs etc.)
The current hotspot is Linz. Lots of great bands, lots of great concerts and of course also lots of great people. There's a very specific vibe going on which is very unique and exciting. I guess to have a place like that in a very small and straight country like Austria is definitely a big plus.
11. Do you know anything about the Hellenic Metal Scene?
Puh, I really dig early Varathron and early Rotting Christ stuff but that's all that comes to my mind right now.
I know that you guys are very passionate about your Metal which is a good thing. Lot's of 100%ers down there.
12. What are your future plans?
To record album #4 and then do some proper gigs.
13. Thank you very much for your time & Keep up the good work! The closure is yours.
Thank you very much. We highly appreciate your support. Check out us out over at deathstorm.bandcamp.com for music and merch. Maybe we'll come for you one day!
By Steve the Filthy Dog.
DEATHSTORM CONTACT:
https://deathstorm.bandcamp.com/music