!!!THRASH METAL FROM THE USA!!!
We had a conversation with Holger (Guitars/Vocals). Enjoy!
Welcome to the FILTHY DOGS OF METAL Webzine.
Tell us a few things about DEATHBLOW (Members, Starting Year etc).
We were founded in 2008 as a coverband in our last year of high school. Originally the name was spelled, 'Dethblo' before we decided to take a bit more seriously later on. The band consisted of myself (Holger) and Peter and Dan Messina. We were in street punk bands growing up and this was our first attempt at making heavy metal. We started by covering likes of Slayer, Megadeth and Death as well as some classic heavy metal covers from Judas Priest and Iron Maiden. Within a short time we tried our hand at writing some original material that came to be recorded as a very limited 4 song e.p. I parted ways with the brothers a couple years later as their musical tastes went in other directions and I wanted to take this band more seriously as far as writing new music and playing live. Since then we've released two full lengths, an EP and two singles and have had a number of line up changes with the latest being our most consistent.
You have recently released your single ''Gates of Steel''. What is the feedback from your audience as well as from the press?
This has been a very low key release. We didn't get any PR support and just released it through our social media. It hasn't received as much attention as we could hope for but the responses regardless have all been very positive.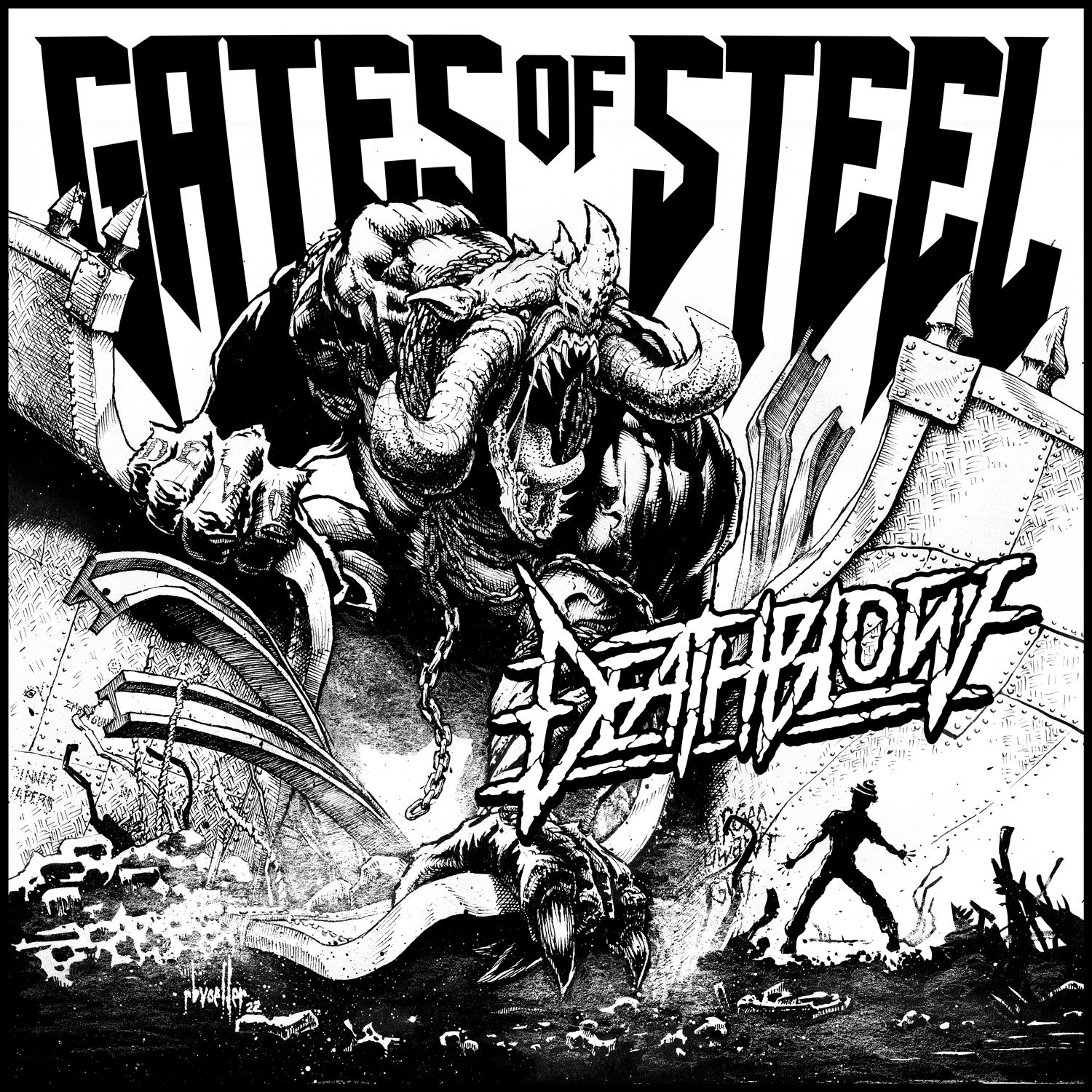 Label or DIY and why?
DIY all the way. We've tried to get our music picked up for years by labels but somehow we didn't fit any of their specifications. Everything thing we've done has been through our own artistry and our own pockets. Even though it's been hard at times and taken longer than it would with a label we are pleased with what we've been able to accomplish on our own and have complete artistic and financial control of our music.
Do you prefer Vinyl, Tape, CD or Digital Format and why is that?
For costs… digital but for having a real release that we're proud of, vinyl is the gold standard. The only thing we've ever been able to get pressed as vinyl is our latest full length, 'Insect Politics'. It was an expensive endeavor but well worth holding the physical copy in our hands at the end of the day. After that I'd say tape, CD and least exiting of course is digital.
Your music style is Thrash Metal. Which are your main influences (Favourite Artists / Bands etc.)
I mean the obvious ones are the big 4 originally but I think as a band we've taken more influence from the German style thrash bands like Kreator and Sodom that have a little bit of a death metal edge.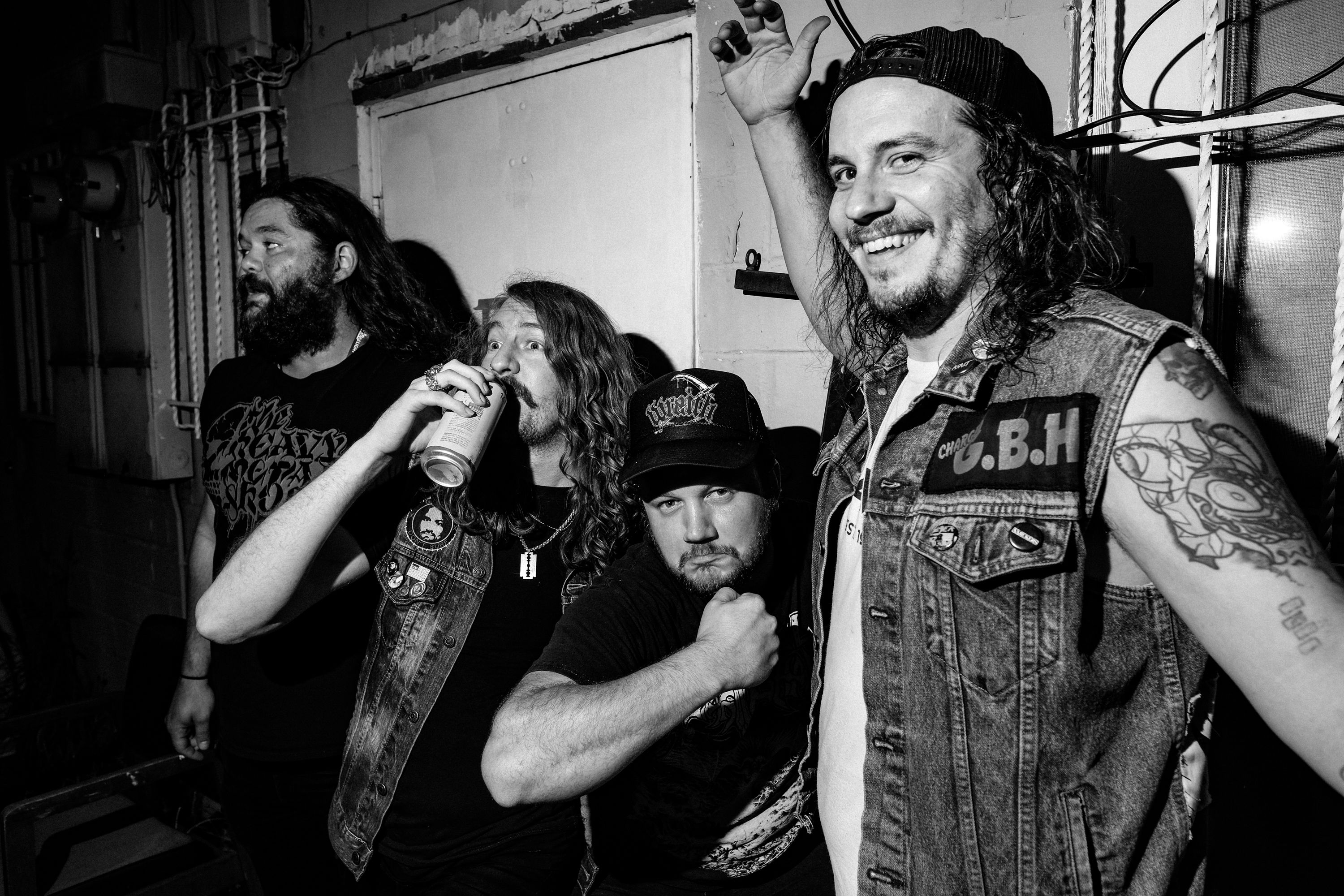 Which things do you think a Band should sacrifice in order to succeed? Have you ever sacrificed anything in your life for a better future for your Band?
That depends on the band and the persons in it. I personally have sacrificed jobs, lots of money, time and poured my creative energy into this project instead of using it on other things. I think having any band that's going to try and record and tour takes great sacrifice from your personal life. Things I put far above the band are family and friends. We have to make sure that our home lives are taken care of before committing to further the band.
Describe your ideal live show as a performance Band. Have you already experienced that?
We've been lucky to open for some of our favorite bands such as Accept, Kreator and Exodus. Our favorite shows though have always been smaller packed bars and clubs where we can have the audience up close and personal.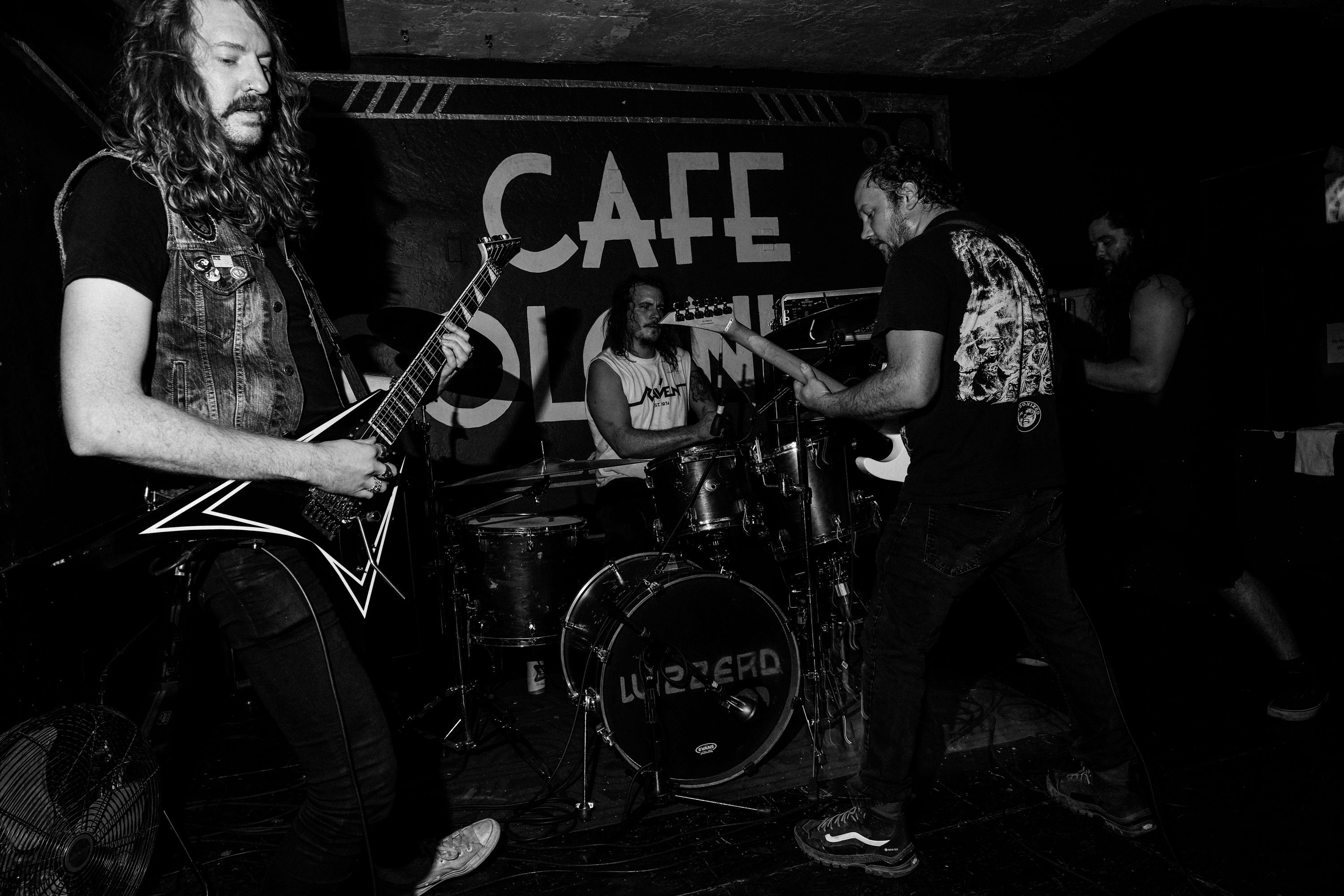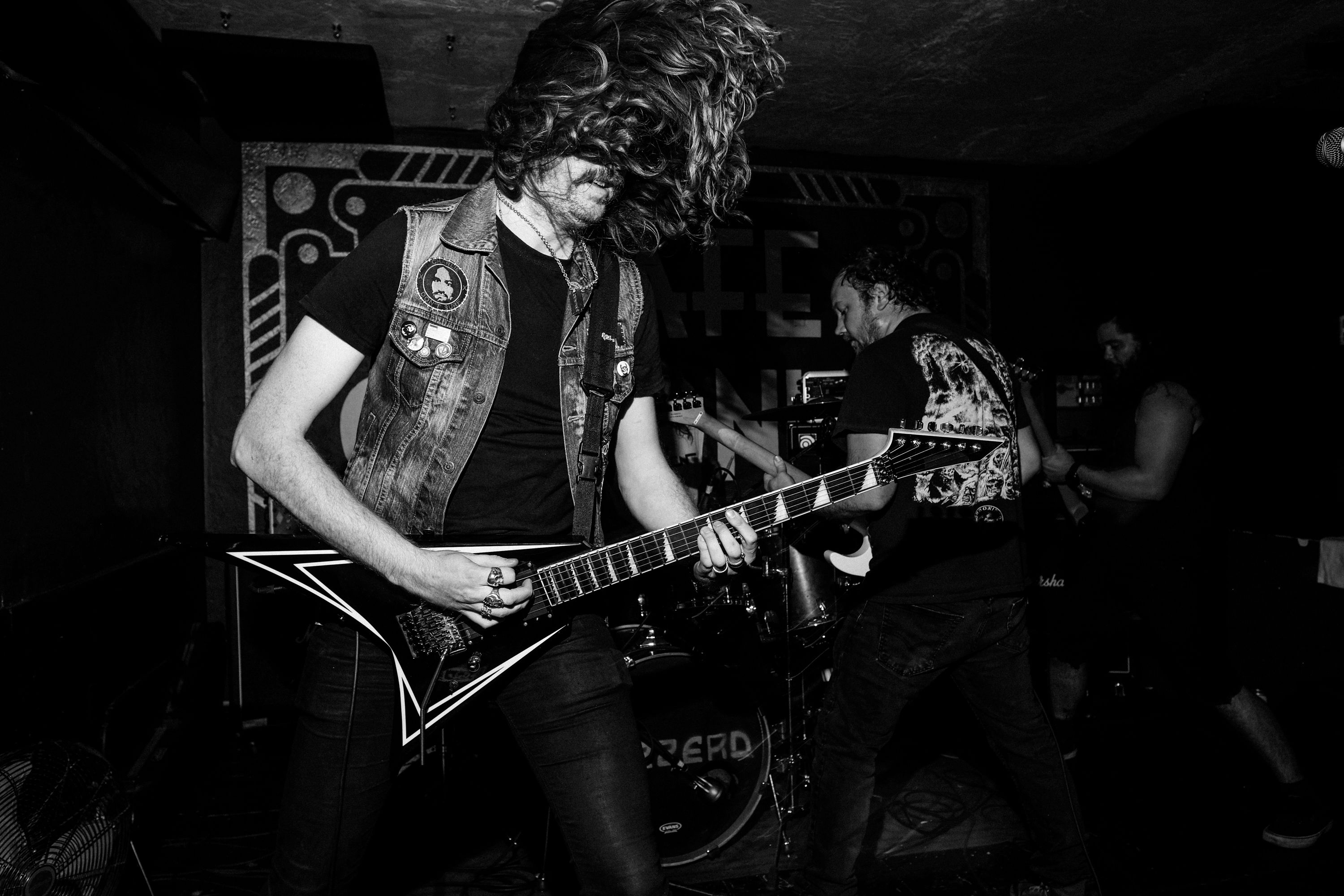 Which attributes, do you think, that a new Thrash Metal Band should have in order to gain identity and be unique?
That's tough because so much has been done within the genre. I don't think you have to reinvent the wheel but I do think that's it's important to ignore the current trends in the genre and cut out a unique sound for yourself.
Do you believe that Digital Platforms help the new Thrash Metal Bands? Which, do you think, is the ideal way for a Band to promote its work?
I wish we knew, that's been a struggle over the years for us without a label. I think digital platforms are a double edged sword in that it's almost a mandatory tool to promote and share your music but also exists in such a saturated market that it's easy to get passed up. I think bands need to take whatever is available to them and try to find unique at promoting. We initially stamped our logo on a bunch of mailers and sent them to every record label we could think of. You know… can't say that paid off for us come to think of it, haha!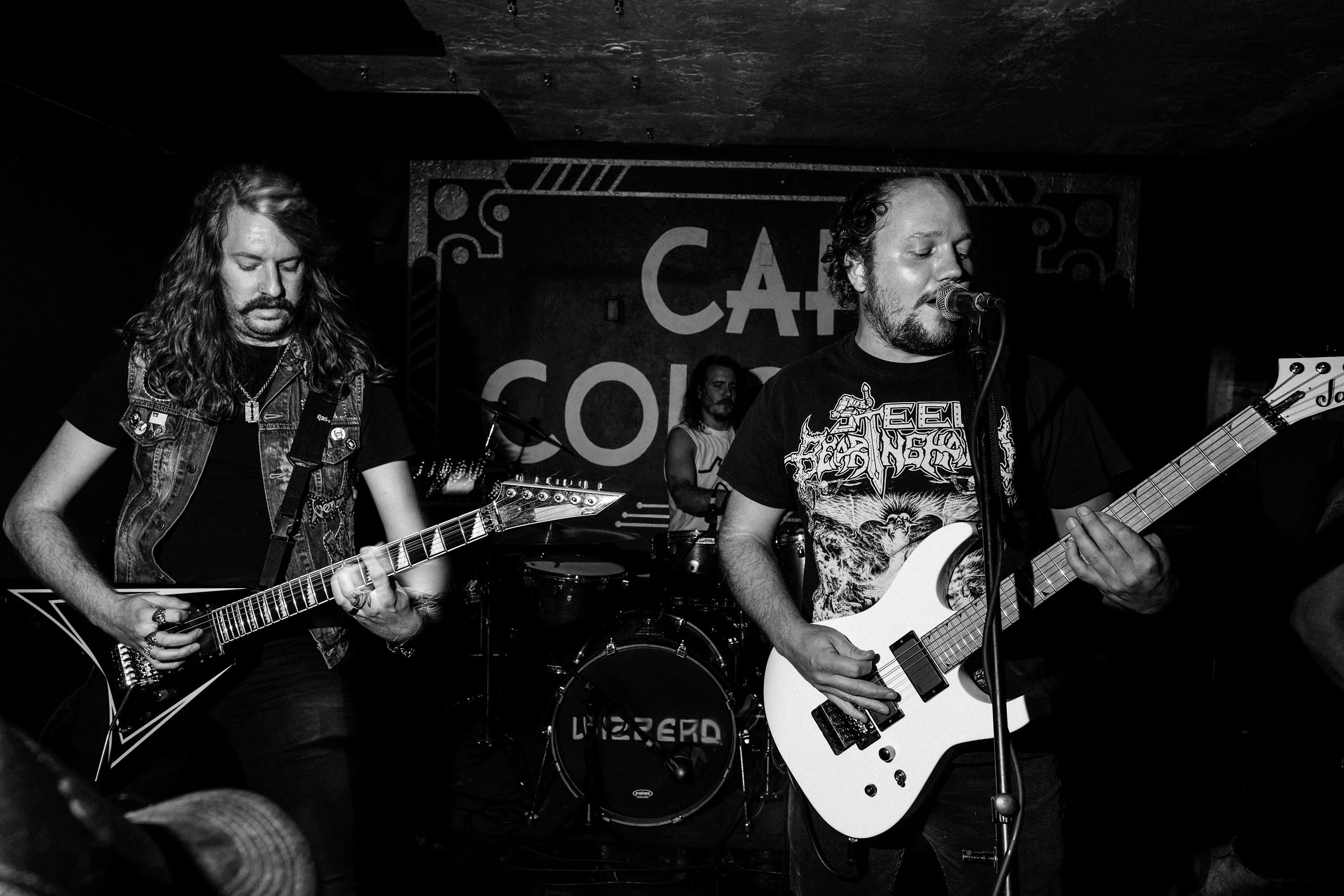 Tell us a few things about the New Underground Metal Scene in Salt Lake City, Utah (Bands, Fanzines, Webzines, Metal Clubs etc.)
The scene has exploded out here over the last 5 – 10 years! When we first started it seemed like the same 5 band and 30 people would be around at a show but there are so many new bands and sometimes shows can be packed. Many of the notable bands we've played and grown with are Necrowolf, Visigoth, Bloodstar, Tomb of Belial and many more. In addition to that our friends just opened SLC's first heavy metal bar called Aces High Saloon that has been booking some great shows and blowing up our scene! This year we've been able to play with Bewitcher, Wraith, Exhumed and the legendary DRI at that bar!
Do you know anything about the Hellenic Metal Scene?
Not as much as I'd like but I am a huge fan of Rotting Christ! Definitely one of my favorite black metal bands active these days.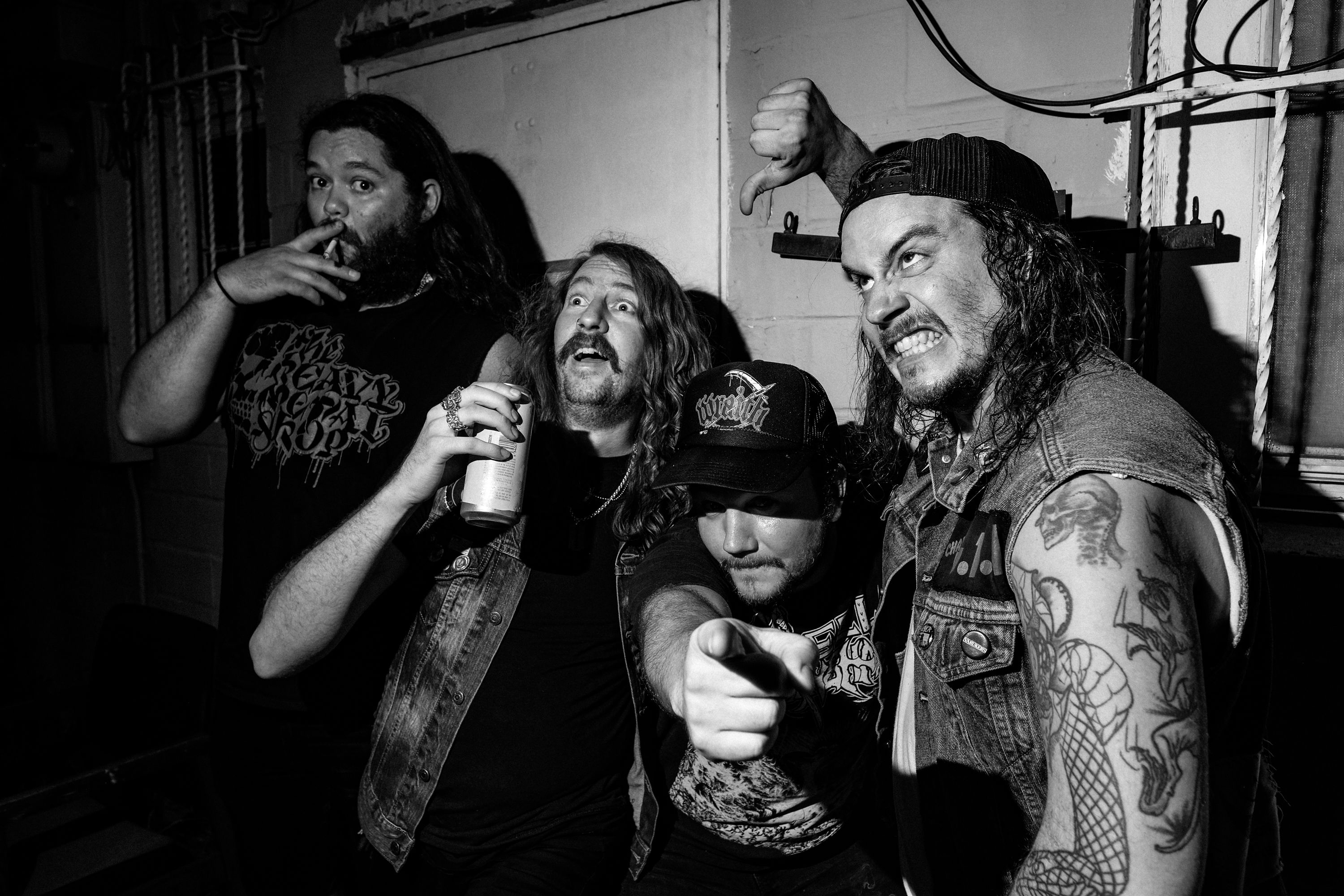 What are your future plans?
We're writing songs for a new full length and hope to record that this winter with plans to do some touring in the spring and summer of 2023.
Thank you very much for your time & Keep up the good work! The closure is yours.
Thanks for the interview, we hope to make it to Greece when the time is right. Cheers! \m/
By Steve the Filthy Dog.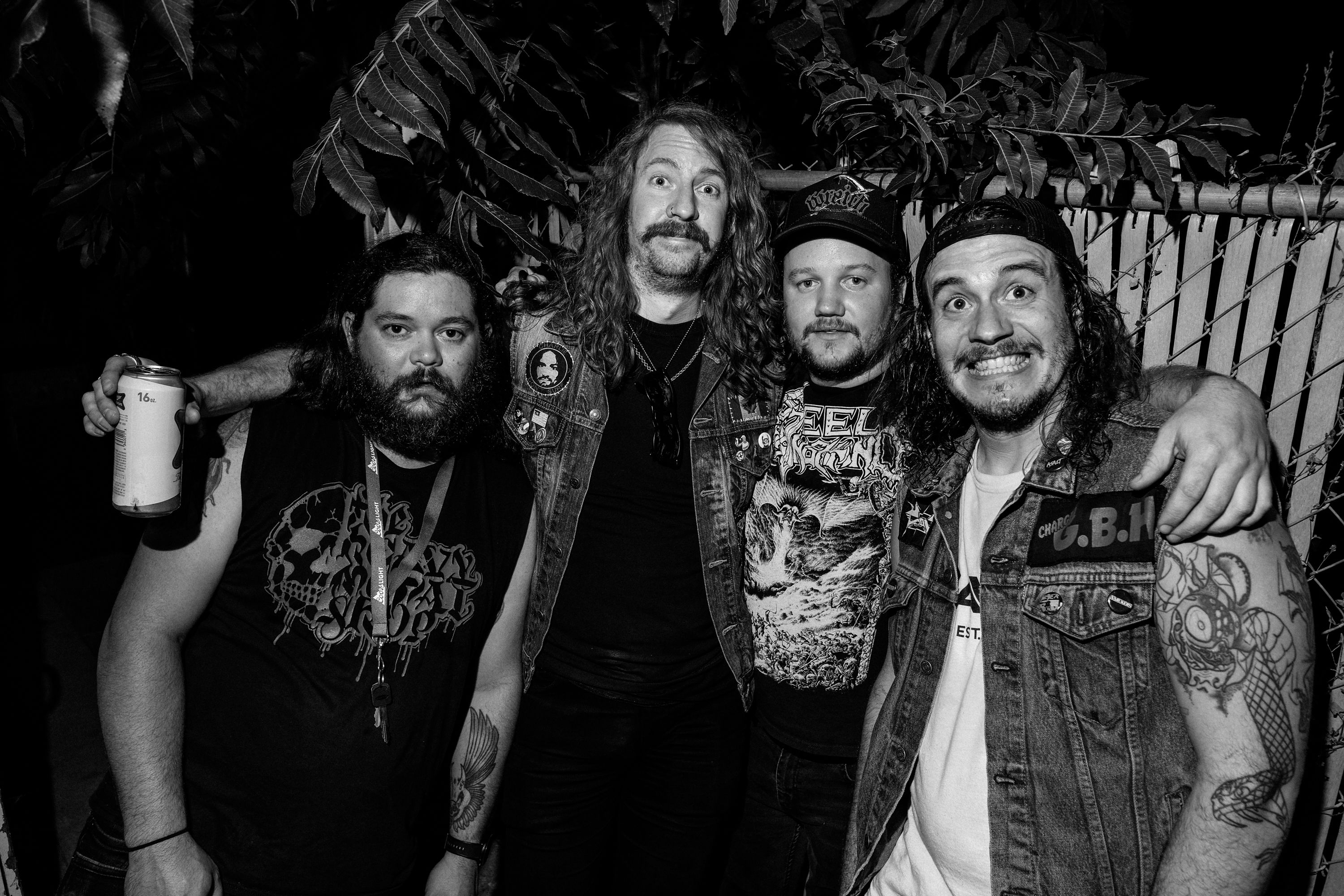 DEATHBLOW CONTACT:
https://www.facebook.com/deathblowofficial/
https://www.instagram.com/deathblowofficial/
https://deathblow1.bandcamp.com/
https://soundcloud.com/user-164934263
https://open.spotify.com/artist/7pUXAvRNsTUfM2Qh8FsUJ5