!!!THRASH METAL FROM PUERTO RICO!!!
We had a conversation with DAMAGED. Enjoy!
Welcome to the FILTHY DOGS OF METAL Webzine.

1. Tell us a few things about DAMAGED (Members, Starting Year etc).
Damaged is a Thrash Metal band from Guayama, Puerto Rico formed in 1989 by guitarist/vocalist Jose Torres and drummer Hector Colón. The original line up consisted of Jose Torres (guitar/vocals), Hector Colón (drums), Santos Pedraza (bass), Javier Santiago (lead guitar) and Javier Pica (lead vocals). After two years the band breaks in 1991 after Jose decided to joined the military, Santos and Javier moved to the states and Hector decided to stop playing to focus on his family. In 2015 and after 24 years of disbanding Damaged. Jose retired from the military and returned to Puerto Rico with only one thing in mind, getting Damaged back together. After talking it over with Hector they made the decision to bring the band back to the local scene. After a month of rehearsing and making new original music they bring ex-Aura Azul bassist Charlie Force to take over the bass duties. In March 2016 we played our first live show in over 24 years and immediately the fans embraced the band. After that we played various shows around the Island and then in 2017 recorded our first album (EP) "Terror Alert", shortly after that we play a mini Tour in the USA and came back to continue to play shows in support of Terror Alert. At the end of 2017 we recruited lead guitarist and childhood friend Edgar Caldero to play the in the band along with Jose Torres as the second guitarist. At the beginning of 2019 we entered the recording studio again to record our second album "1914" which was released in October 18, 2019. At the end of 2019 our drummer had a shoulder surgery and after months or rehab, his doctor told him that he should stop playing drums or risking more damage to his shoulder and taking his doctor advice, Co- Founder and original member Hector Colón had to make the difficult decision of retiring from Damaged, with ex-Aura Azul, Dantesco, Doomlord and Omen Ramon "Wampa" Zayas taking over the drums. At this moment we are playing live shows and working on new music. The current line up is:
Jose Torres - Guitar / Lead Vocals (1989-present)
Charlie Force - Bass (2015-present)
Edgar Caldero - Lead Guitar (2017-present)
Ramon "Wampa" Zayas - drums (2019-present)
2. In 2019 you released your album ''1914''. What was the feedback from your audience as well as from the press?
Our new album "1914" is doing very well in sales and the reception and critics from the fans had been great. There's also a few positive reviews from Metal reviewers. In fact our album had done very well here in Puerto Rico and in the USA, but surprisingly it had a great reception in Europe, specially in England, where several Metal radio stations had played few songs from the album, with very positive feedback.
3. Label or DIY and why?
Where are not signed by any label so we do everything ourselves.
4. Do you prefer Vinyl, Tape, CD or Digital Format and why is that?
We prefer CD format and we are working on produced the album on cassette tape and vinyl. We don't like to use digital platforms to sell our music.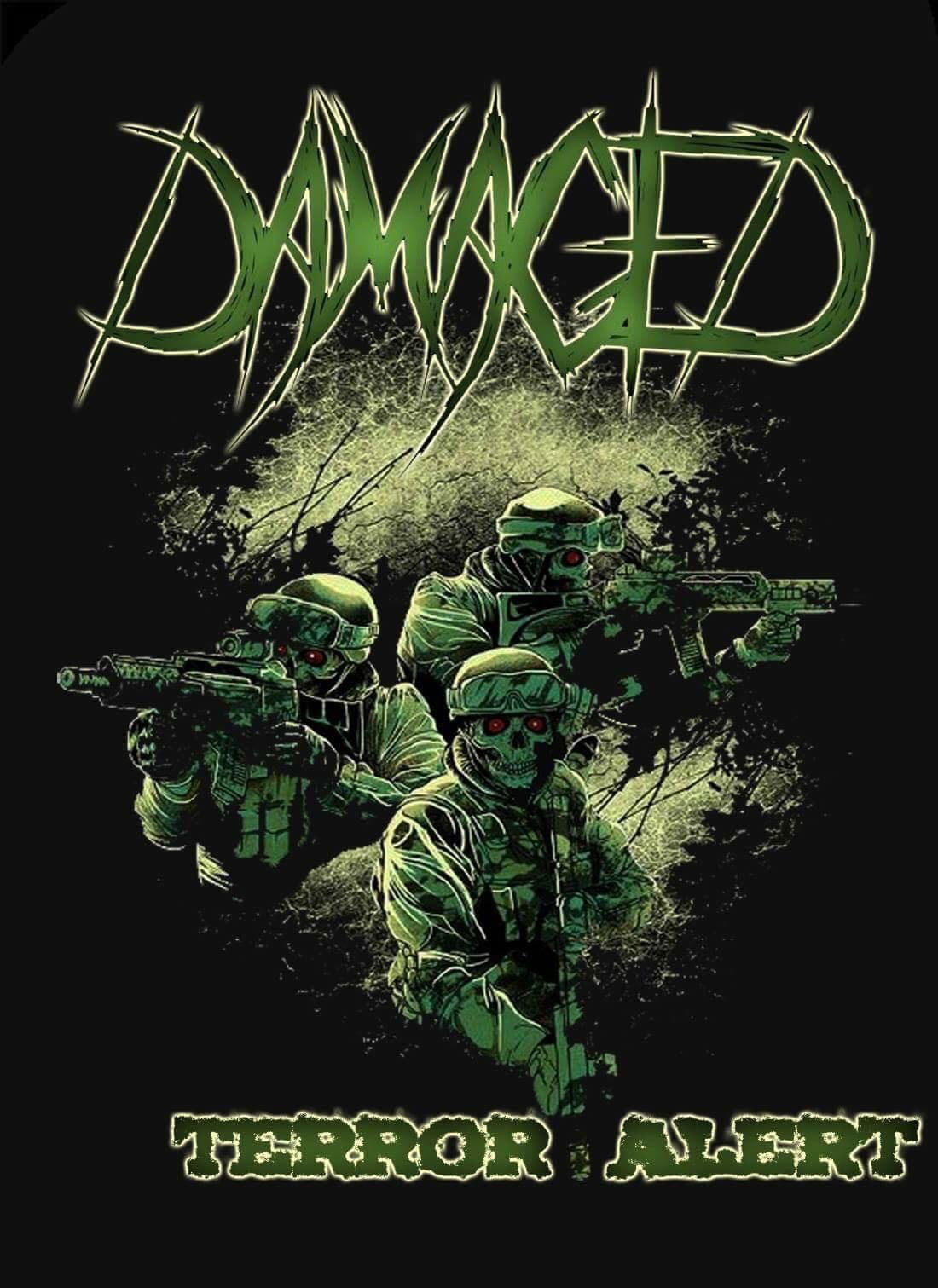 5. Your music style is Thrash Metal. Which are your main influences (Favourite Artists / Bands etc.)
Some of our influences are Slayer, Metallica, Sepultura, Sodom, Kreator, Destruction, Anthrax, Nuclear Assault, Exodus, Testament, Overkill, Death, Bolt Thrower, Dark Angel, Sadus, Coroner, Sacred Reich, etc.
6. Which things, do you think, a Band should sacrifice in order to succeed? Have you ever sacrificed anything in your life for a better future of your Band?
We are at an age where we know where we going and because our experience, we can manage things much better than when we were teenagers. But definitely is you want your band to be successful, you have to practice a lot and that means late nights and weekends.
7. Describe your ideal live show as a performance Band. Have you already experienced that?
Our ideal live show scenario would be playing on any of the bid European Festivals or open for Slayer, Sodom or Kreator. We had opened here in Puerto Rico for D.R.I., but that would be our ideal live show.
8. Which attributes, do you think, that a new Thrash Metal Band should have in order to gain identity and be unique?
Besides playing good and making awesome music, you definitely need to be creative, have attitude and stage presence.
9. Do you believe that Bandcamp and other Digital Platforms help the new Thrash Metal Bands? Which, do you think, is the ideal way for a Band to promote its work?
We don't use any of the digital platforms to promote our band except Facebook and Instagram.
10. Tell us a few things about the New Underground Metal Scene in Puerto Rico (Bands, Fanzines, Webzines, Metal Clubs etc.)
Actually the Metal scene in Puerto Rico has been around since the late 80's and always managed to strive. Some of the bands of our scene are: Dantesco, Organic, Puya, Zafakon, Calamity, Matriarch, Fullminator, Marrano, Moths, Paricia's Patience, Out of Hand, Massive Destruktion, Kabal, Mindslayer, Metrika, Shotgun, Cannibal Massacre, Necronemesis, Alas Negras, Sacrosent, Marcados por la Sangre, Left-Over, Omnifariam, Outbreak Hate, Irrational Thought, Bajo Presión, Ritual Kannabis, Blood Rapture, Avandra, Hell Gamblers, Por la Vena, Argyle, Infiniterium, Roadkill, Irkalia, Martyr's Tongue, etc. Some of the local venues here in a Puerto Rico are La Respuesta, Handlebar, Club 77, Hacienda Isabelita, Tattoo Tavern, Bikers Rocking Place, Willie's Rock Bar, Hacienda W, La Tertulia, etc.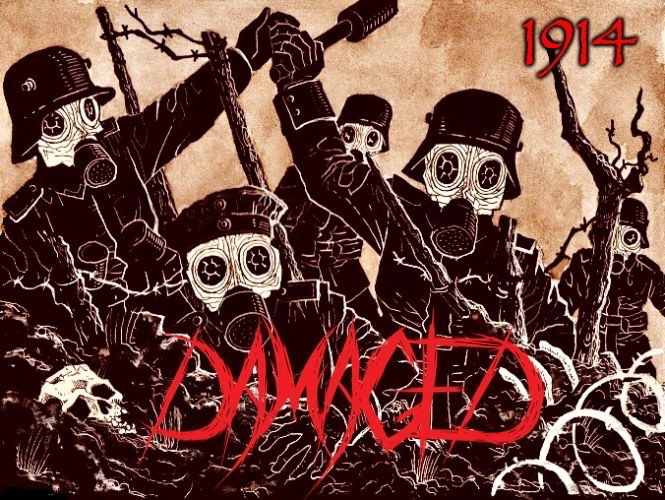 11. Do you know anything about the Hellenic Metal Scene?
No idea Brother.
12. What are your future plans?
Release our third album next year, Planning another USA Tour and a Tour in Mexico and continue to play here in the Island.
13. Thank you very much for your time & Keep up the good work! The closure is yours.
Thanks for the opportunity to appear on your Fanzine and keep it Metal.... We are Damaged and We Declare War!!!!
By Steve the Filthy Dog.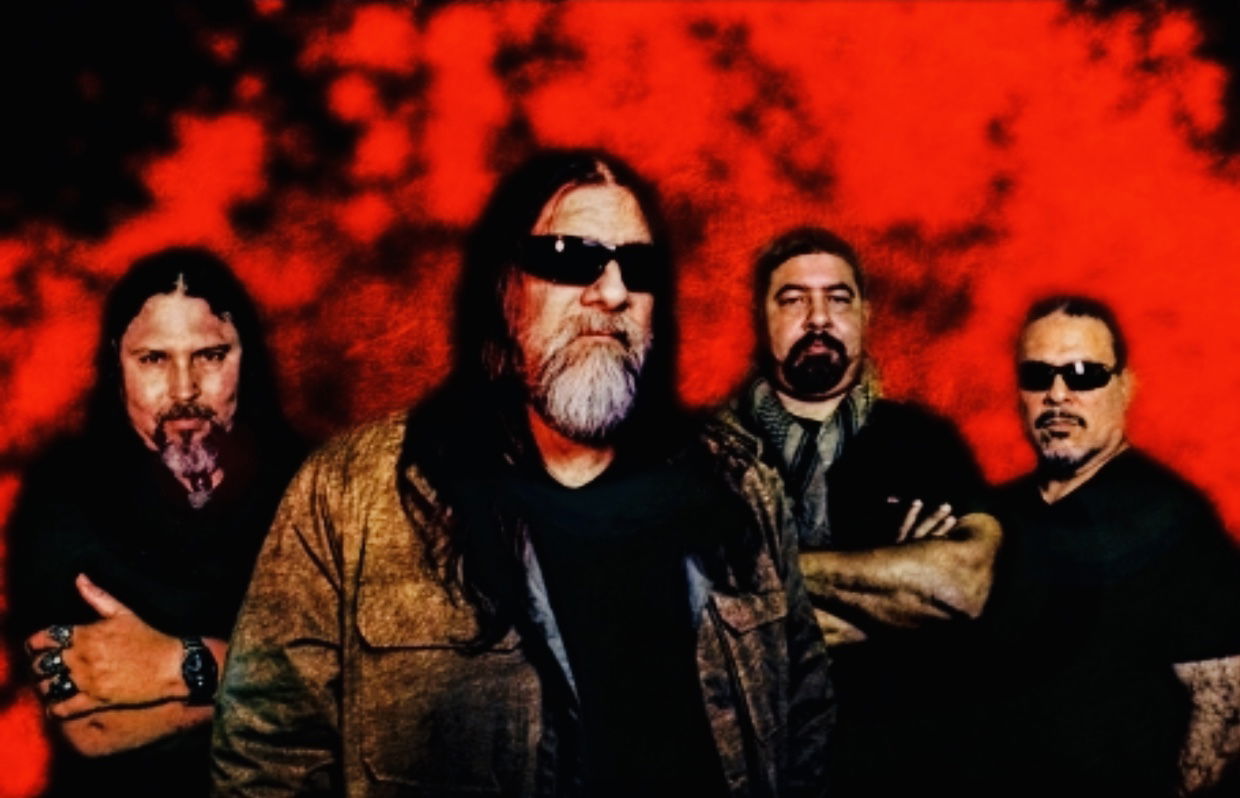 DAMAGED CONTACT:
https://www.facebook.com/damagedthrash