!!!SICK, DIRTY & MEAN!!!
We had a conversation with CRYPT DAGGER. Enjoy!
Welcome to the FILTHY DOGS OF METAL Webzine.
1. Tell us a few things about CRYPT DAGGER (Members, Starting Year etc).
We are a band of 3 mentally handicaped maniacs that worhip Bathory, Celtic Frost and Duran Duran. We decided in 2019 that getting drunk while making music is better then just getting drunk
2. Tell us a few things about your new album ''From Below''.
We wanted to re-record ''Tales of Torment'' with an ''Evil Invaders'' sound and a few extra songs, aswell as a cover came along, so we decided to make it an album,
Dying Victims Production was kind enough to release this shit on vinyl, so here we are.
3. Label or DIY and why?
It´s good to have a label doing vinyl/tapes, cause we are all poor as fukk, also we have more time for tomfoolery that way!
4. Do you prefer Vinyl, Tape, CD or Digital Format and why is that?
CD fukking sucks (cause it stands for Crypt Dagger) Vinyls are cool, cause you have the big cover artwork and they spin around real funny, tapes are cool cause I can listen to them in my sex van.
5. Your music style is Speed / Black / Thrash Metal. Which are your main influences (Favourite Artists / Bands etc.)
Our main influences lie in REAL black metal, like Venom, Törr, Death SS and Celtic Frost. We are also influenced by good sex music such as Devo, The Mummies and B52´s!
6. Which things, do you think, a Band should sacrifice in order to succeed?
Have you ever sacrificed anything in your life for a better future of your Band?
We only sacrificed being less horny, so that we would be able to sleaze up our music, if you ever change something about your ''art'' to ''succeed'' then your mother sucks cocks in hell!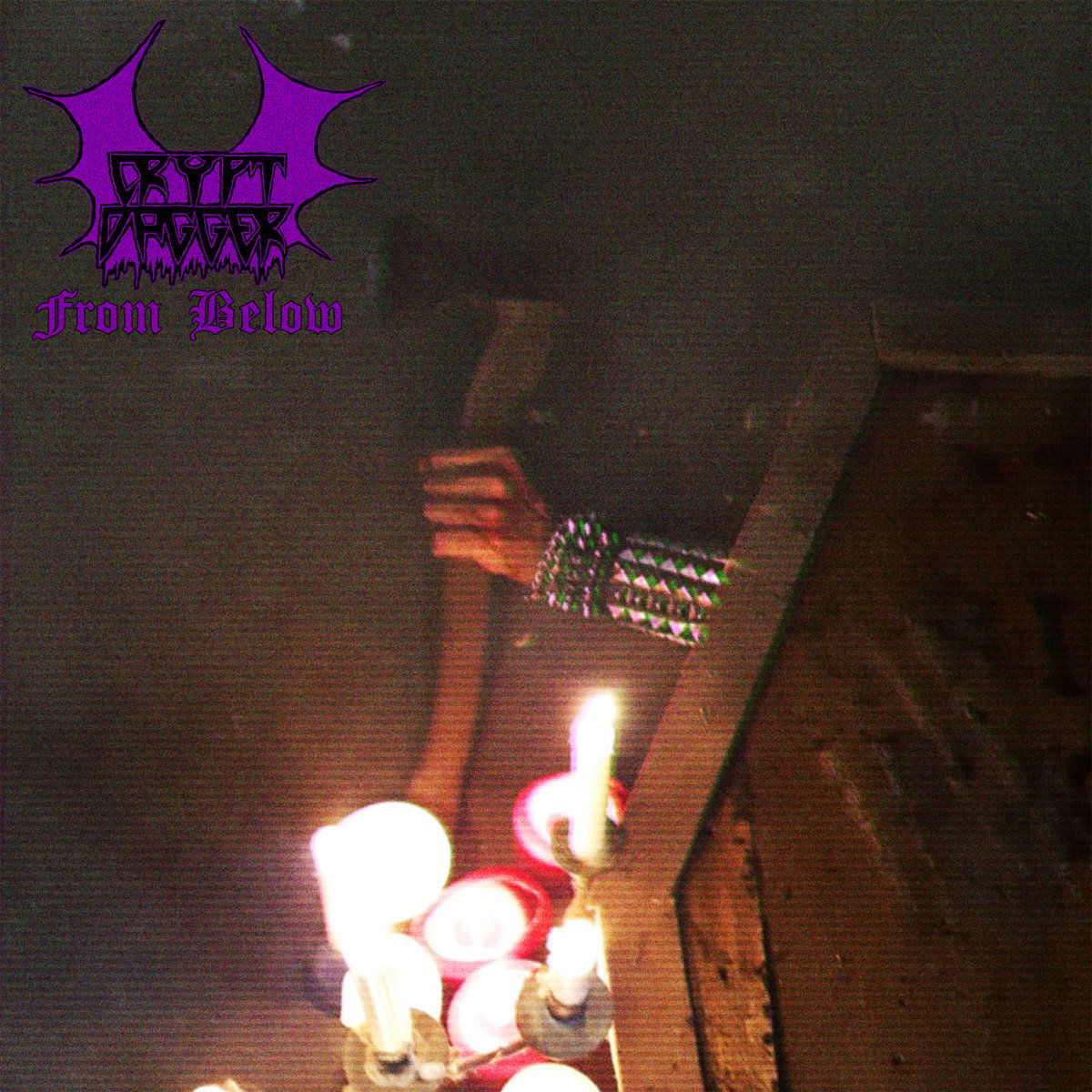 7. Describe your ideal live show as a performance Band. Have you already experienced that?
The Live Madness show by Morbid Angel is fukking A. People stagediving, freaking out, no stupid circle pits or nothing.
Just violence, sweat and erections! We have not yet played such a show, propably cause the crowd nowadays is wimped out...
8. Which attributes, do you think, that a new Metal Band should have in order to gain identity and be unique?
Crush everything! Look at bands like Tetragrammacide for example, do your thing, never relax!
9. Do you believe that Bandcamp and other Digital Platforms help the new Metal Bands? Which, do you think, is the ideal way for a Band to promote its work?

Bandcamp is great, I think it´s the best way for a band to get out there, just make your page look interesting and keep it up to date!
10. Tell us a few things about the New Underground Black / Thrash Metal Scene in Germany (Bands, Fanzines, Webzines, Metal Clubs etc.)
We have a few befriended bands that are good here other then that the German scene sucks as much as everywhere else.
11. Do you know anything about the Hellenic Metal Scene?
No.
12. What are your future plans?
Keep on rockin, keep on pounding!
13. Thank you very much for your time & Keep up the good work! The closure is yours.
The seasons change, but we won´t! Fukk yourself until the world stops turning, blow your money on drugs!
By Steve the Filthy Dog.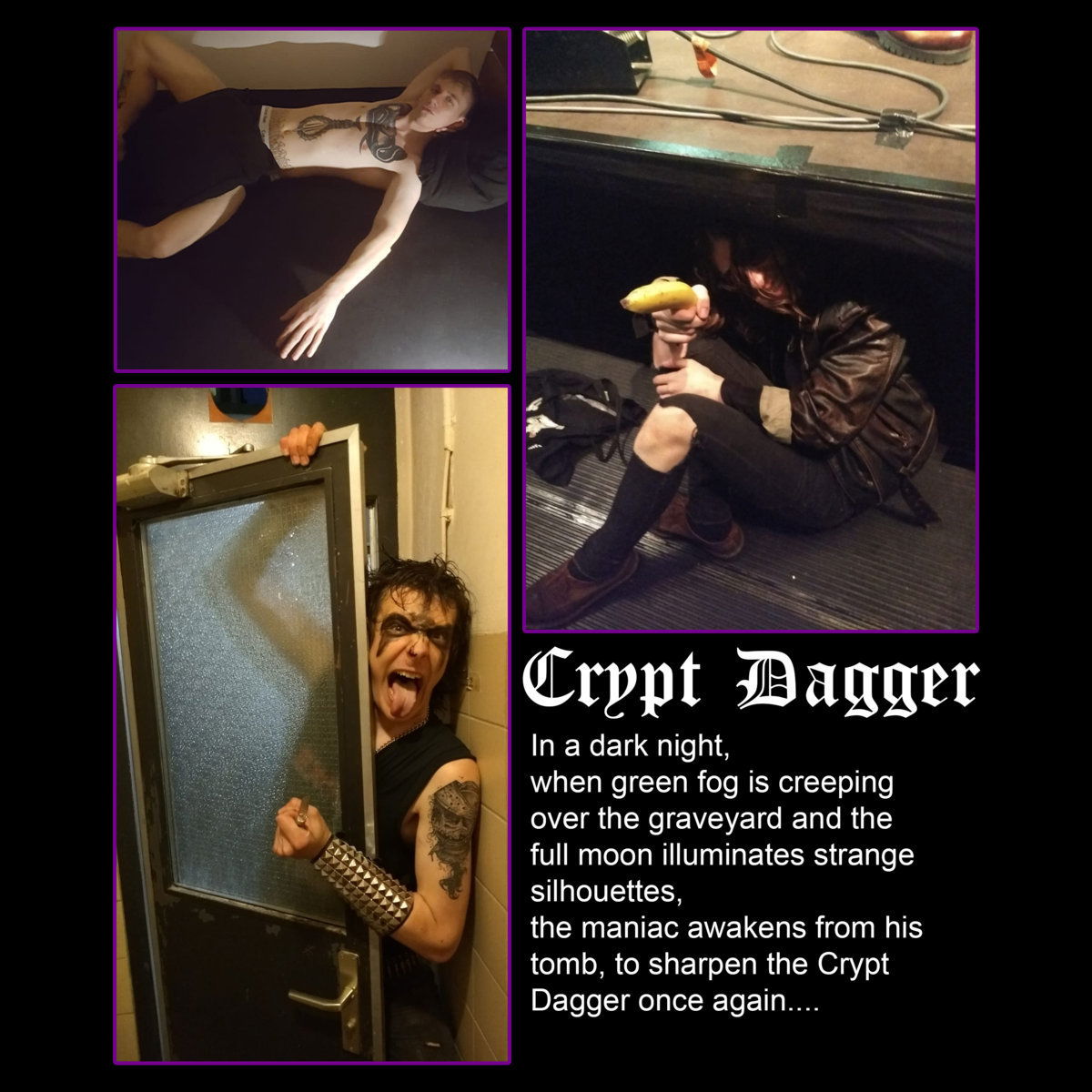 CRYPT DAGGER CONTACT:
https://www.facebook.com/cryptdagger