We had a conversation with Kennie & Kyle. Enjoy!
WELCOME TO THE FILTHY DOGS OF METAL WEBZINE.

1. Tell us a few things about CRUEL BOMB (Members, Starting Year etc).
Hey, Kennie and Kyle here! Cruel Bomb is a three-piece thrash metal band, comprised of Brandon James on lead vocals and guitar, Kennie Barto on bass and vocals and Kyle McKeown on drums and vocals. The band started in 2018 when Brandon came to me (Kyle) with some demo tracks. He asked if I could write the drums, rather than use an electronic drum track. I really enjoyed the demos and suggested we try professionally record them. We had a gig set up in Philadelphia PA before we even had a bass player. So, we asked Kennie to be a fill in for the show and turns out, he wanted to be the fulltime bass player after the gig was over. We've been going strong ever since.
2. You have recently released your EP 'Trinity Terror''. What is the Feedback from your audience as well as from the Press?
We have an ever-growing fan base that has shocked us. We are gaining new fans not only from out of state but all around the world now. The general consensus is people love our new material. This new EP has also opened new interviews, podcasts, and show opportunities and we are forever grateful.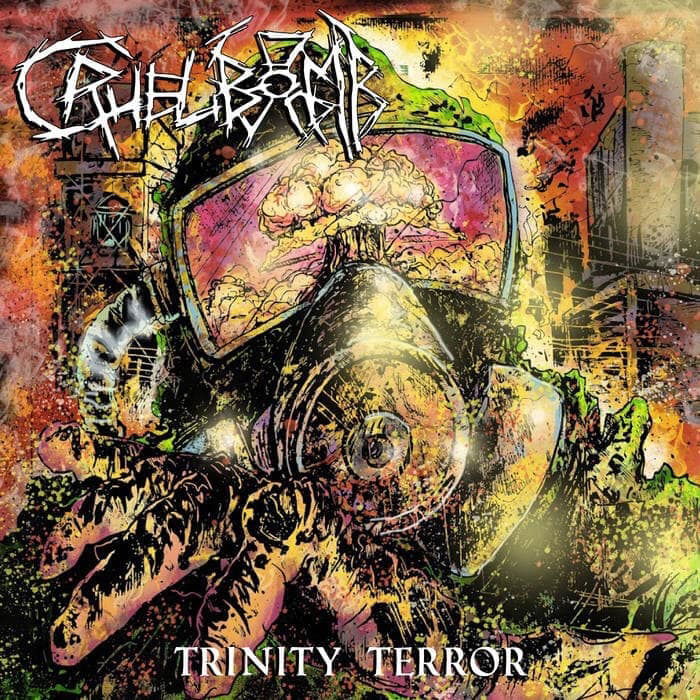 3. Label or DIY and why?
We haven't had the chance to work with a label yet. For now we are currently using a private studio that is nothing short of incredible to work with. A label would be great but for the time being we are content to maintain our work and creativity and our own pace which has worked great so far.
4. Do you prefer Vinyl, Tape, CD or Digital Format and why is that?
I think the Digital format has been the most helpful so far. We greatly benefit from cd's as well with being able to give a fan a copy in hand so they can take it home with them. We are in the works of getting some Vinyl copies made as well for one or two limited edition runs.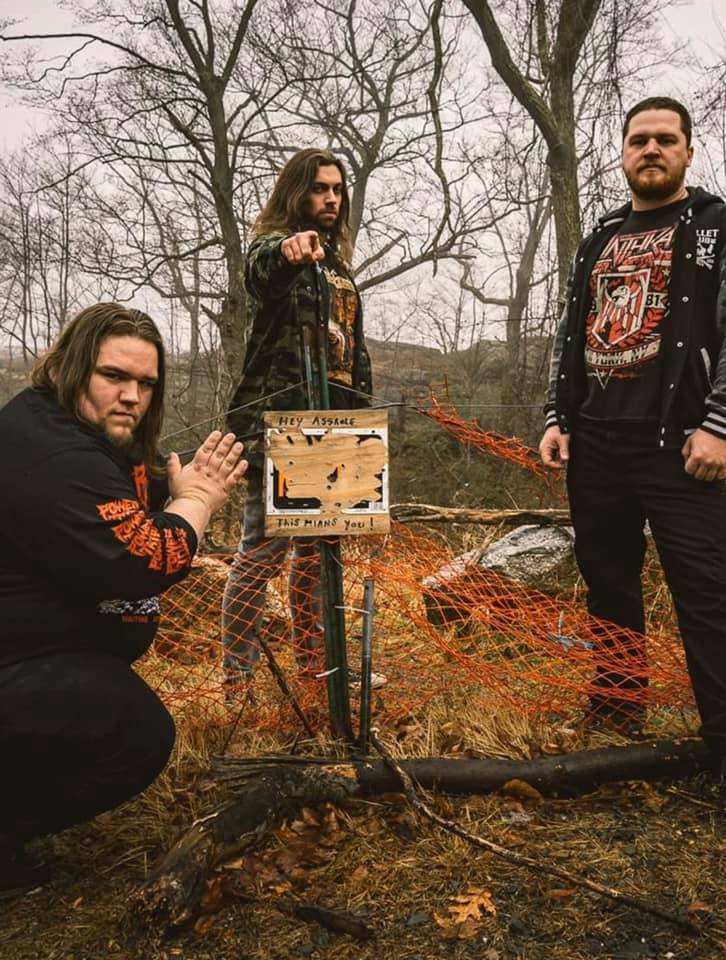 5. Your music style is Thrash Metal. Which are your main influences (Favourite Artists / Bands etc.)
Absolutely the Big 4 and all the other thrash metal bands that paved the way in the 1980s; Metallica, Megadeth, Slayer, Anthrax, Testament, Sodom etc. The three of us also listen to a wide variety of non-thrash bands such as Hatebreed, Amon Amarth, Black Sabbath, Ozzy Osbourne and too many others to list.
6. Which things, do you think, a Band should sacrifice in order to succeed? Have you ever sacrificed anything in your life for a better future of your Band?
Time and opportunity are sacrificed with every decision anyone makes in life. So, as a band, you have to be prepared to lose plenty of both to reach the goals you set. A lot of the weekdays are spent practicing after work and almost all of your weekend is spent packing up gear and playing shows. You can definitely miss plenty of family time and time with friends, especially if you're touring across countries. We've only been together for a short time, so one thing we have all sacrificed for a better future for Cruel Bomb, is sleep! If you're looking to become a serious band, be prepared to lose a lot of sleep. But in the end, it's always worth it.
7. Describe your ideal live show as a performance Band. Have you already experienced that?
The best shows for us involve building a relationship with the crowd when we perform. We put 100% in to our live shows and when the crowd gives it right back to us and truly rewarding and special. We have had a handful of those shows and those nights are unforgettable for us and the fans.
8. Which attributes, do you think, that a new Thrash Metal Band should have in order to gain identity and be unique?
Thrash metal bands in 2020 should offer plenty of variety in their sounds. A band like Kreator have dramatically changed their sound by adding melodic guitar leads, yet still have old school thrash metal at their core. So being able to add a new element, rather than writing the same thrash status quo, has really made them stand out among all the others. Up and coming thrash bands should also have their own band identity/image and personalities within the band. You don't always have to be the black leather and denim thrash band when it comes to your image. Don't be afraid to rock your favorite sports team's shirt or bright colors; who cares!
9. Do you believe that Bandcamp and other Digital Platforms help the new Thrash Metal Bands? Which, do you think, is the ideal way for a Band to promote its work?
I believe the digital platforms are the next step in the music industry. Its impressive what a couple links and a share on a website can become. Without the sites like Spotify and Bandcamp we wouldn't be able to get our music all across the world. I think this helps not only Thrash Metal bands but any genre of music which can end up being the next big thing.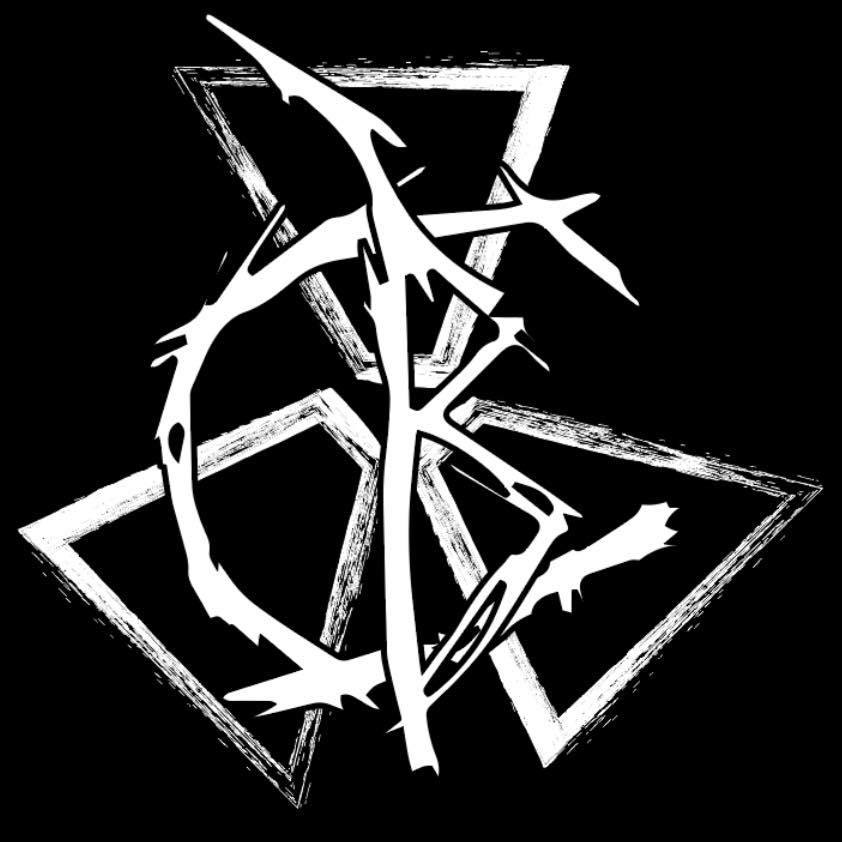 10. Tell us a few things about the New Underground Metal Scene in Pennsylvania, USA (Bands, Fanzines, Webzines, Metal Clubs etc.)
The underground metal scene in Pennsylvania is currently growing because there are a wave of talented musicians finding each other throughout the state and starting bands. Some names we'd like to name drop are: Dissentience, Riparian, Final Judgement, Soulgrinder Zine, Shark Bullet, Morbid Cross, Ant FJ with Galactic Force Media and all the fans that support them!
11. Do you know anything about the Hellenic Metal Scene?
No, but can we be a part of it?
12. What are your future plans?
We have to keep pushing the envelope every direction we turn to now. As our band grows we also have to grow as well and constantly expand with our fans, merch, material, and the amount of live shows. With us being mostly on the east coast, our next leap in the game is to get some mini tours out west while burning it down everywhere we stop.
13. Thank you very much for your time & Keep up the good work! The closure is yours.
We would like to thank everyone who took the time to listen to both of our EPs, read the interviews, buy the merchandise and continue to go spend your earned money on underground bands. We'd especially like to thank the family and friends that continue support our dream of playing Heavy Metal. Please check us out on Facebook or our Instagram page @Cruelbomb. Merchandise is available on cruelbomb.bandcamp.com. Thanks for the continued support!
By Steve the Filthy Dog.
CRUEL BOMB CONTACT:
https://www.facebook.com/Cruelbomb/