!!!THRASH METAL MANIACS FROM FRANCE!!!
Welcome to the FILTHY DOGS OF METAL Webzine.
Tell us a few things about CRITICAL LEGACY (Members, Starting Year etc).
Critical Legacy is Thrash metal band created in 2014. Ulysse (bass/vocals) and Juan (drums) were already playing music together before the band started, Axel (lead guitars) joined them in 2014 to create Critical Legacy. Fisher (rhythm guitars) joined the band in 2015. Thrash metal is the music that unified us so Critical Legacy had to be a Thrash metal band. Besides, we think Thrash is the proper genre to tell what have to tell and to pass our emotions.

In 2020 you have released your album ''Keep the Flame Alive''. What was the feedback from your audience as well as from the press?
The feedback was mostly positive from both our audience and the press. There was some constructive reviews that will help us to improve in the future.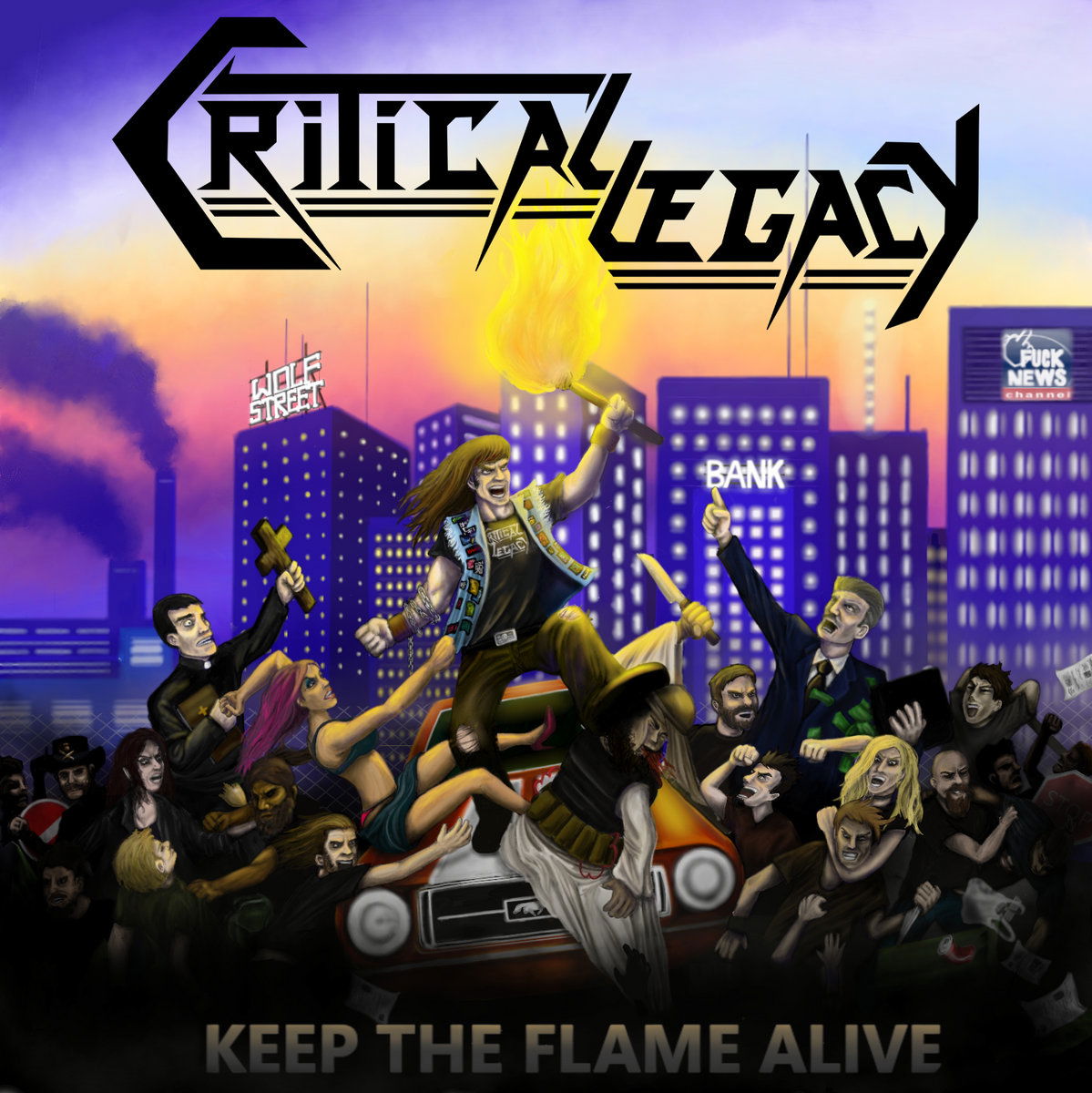 Label or DIY and why?
DIY, first because we didn't need a label to produce our first album: we have our own studio, our own set of mics, our own contacts for the artworks and logos and Fisher is a sound engineer. Secondly because it gives us some independence for the musical choices we make, for the deadlines, etc. However, we are not against having a label in our future because we know it may lower our workload for an album production. But for our first album, the DIY method was the natural choice for us.
Do you prefer Vinyl, Tape, CD or Digital Format and why is that?
Our favorite format is the CD format, we buy a lot of them and for our album it was the easiest physical format to produce. But we think that today, the most effective format to spread your music is the digital format.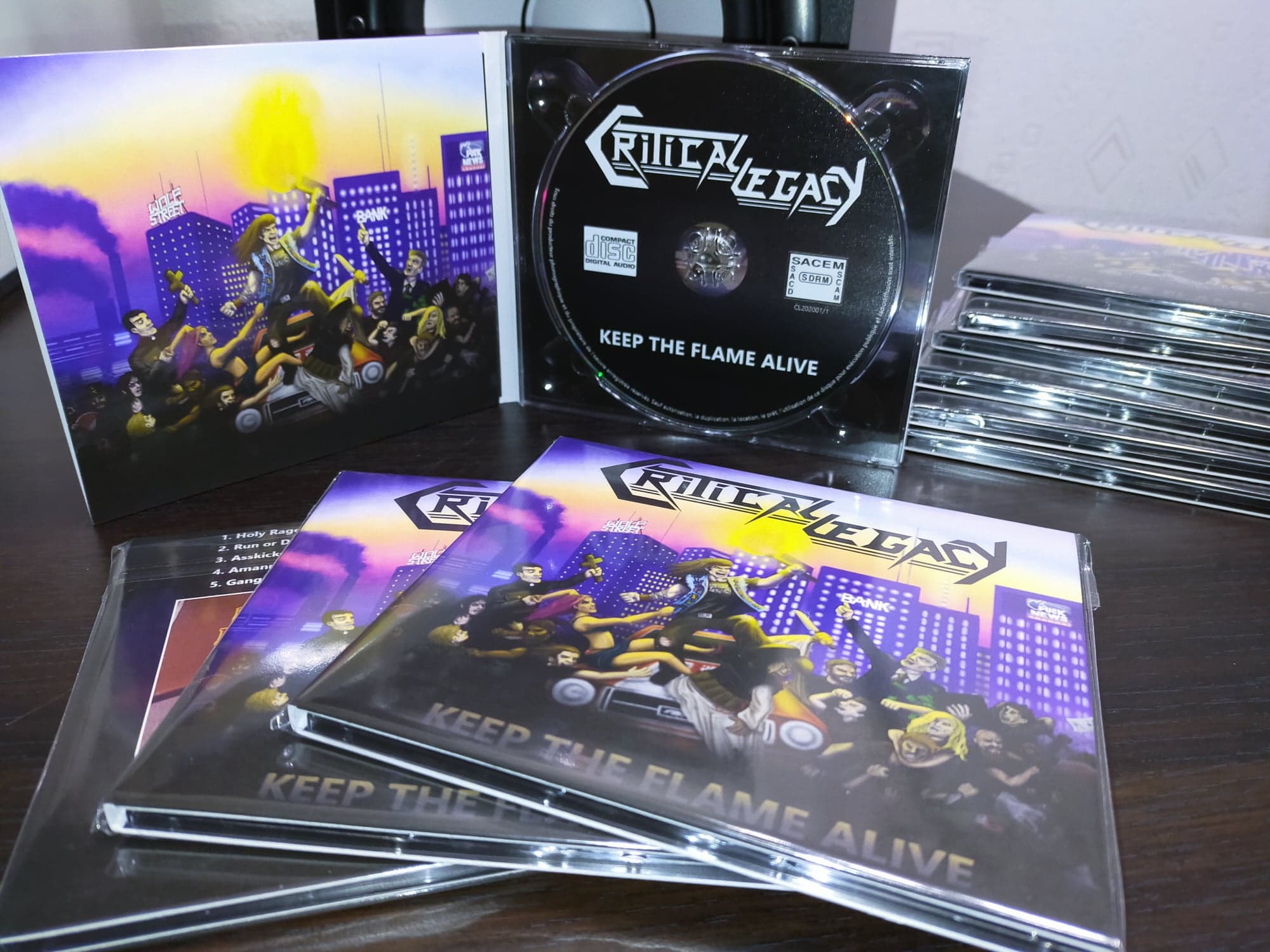 Your music style is Thrash Metal. Which are your main influences (Favourite Artists / Bands etc.)
Our main influences are US Thrash metal bands from the 80s like Overkill, Meliah Rage, early Metallica, Testament, Megadeth, etc. But also revival bands like Chronosphere, Lost Society, Hexen, Evil Invaders, Havok, etc. And we're also a lot influenced by Heavy Metal bands (Skull Fist, Iron Maiden, Motorhead,...), crossover bands (Suicidal Tendencies, Municipal Waste, D.R.I.,...) and punk bands (The Exploited, Subhumans,...).
Which things, do you think, a Band should sacrifice in order to succeed? Have you ever sacrificed anything in your life for a better future of your Band?
We don't like the idea of sacrificing something in your life to make your band succeed except time because, yes, it takes a lot of time. But if it feels like your sacrificing your personal life for your band, there might be something wrong. For us, what you need to succeed is passion, the will to play music, to improve and, of course, the will to work with others. So, no we never had to sacrifice something in our lives for the band.
Describe your ideal live show as a performance Band. Have you already experienced that?
For us, the ideal live show is when you really connect with the crowd, when you can feel the fun and the excitement no matter the size of the venue. We've already experienced that several times, especially during a show in a small venue in our home town of Orléans where people couldn't stop moshing, crowdsurfing and we also saw someone walking upside down on ceiling while some people were carrying him, that was insane !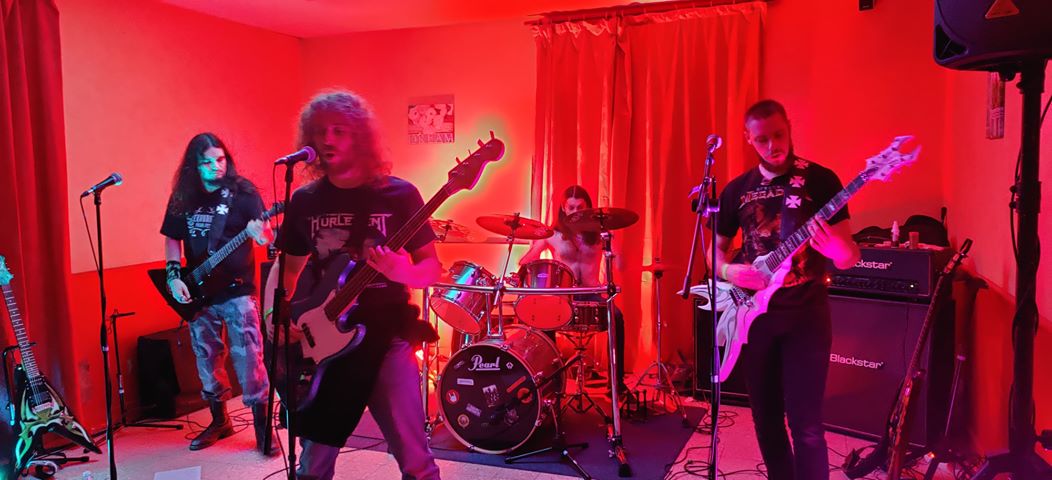 Which attributes, do you think, that a new Thrash Metal Band should have in order to gain identity and be unique?
Like we always say, to gain identity as Thrash metal band, you have to make sure that none of your songs look the same and it's also good that each musician of the band can have enough room to express his own style and personality in the songs.

Do you believe that Bandcamp and other Digital Platforms help the new Thrash Metal Bands? Which, do you think, is the ideal way for a Band to promote its work?
Personally, Bandcamp helped us a lot to spread our music and promote the album, so we totally believe that this kind of digital platforms can help new Thrash Metal bands to spread their music all over the world. But the ideal way for a band to promote its work is having a video clip on Youtube or, like us, having its work broadcasted by specialized pages on Youtube and social networks.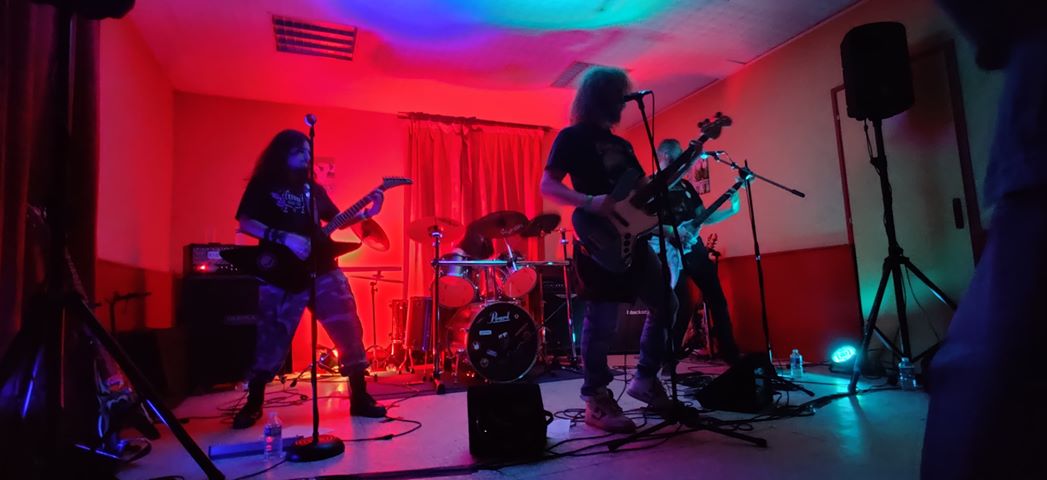 Tell us a few things about the New Underground Metal Scene in France (Bands, Fanzines, Webzines, Metal Clubs etc.)
In France, there are a lot of Metal bands of different genres (Heavy, Thrash, Hard Rock, Core,...) but since several years, clubs and venues where underground metal bands could play their music are being closed one by one, which makes it very difficult for a new Underground metal band to make a name for itself in France. Besides, there are very good bands in the French Underground Metal scene but very few are solidary...
Do you know anything about the Hellenic Metal Scene?
Ulysse is half Greek, so we learned a bit about the Hellenic Metal Scene by his side. We like Greek bands like Chronosphere (our favorite), Exarsis, Firewind, Convixion and Suicidal Angels. We know that Thrash Metal bands in Greece are much more united than Metal bands in France and the audience is more invested in the metal scene and passionate.
What are your future plans?
We are actually working on a video clip but we're still in the writing phase. We also plan to get back on stage soon when Metal Festivals will be allowed again in France. And we're slowly beginning to work on a second album among other things.
Thank you very much for your time & Keep up the good work! The closure is yours.
We would like to thank the Filthy Dogs of Metal team for this interview and, of course, our fans world wide ! We really look forward to come to Greece to play live, that would be so cool !
By Steve the Filthy Dog.
CRITICAL LEGACY CONTACT:
https://criticallegacy.bandcamp.com/
https://www.facebook.com/CriticalLegacy
https://www.instagram.com/critical_legacy/
https://twitter.com/critical_legacy