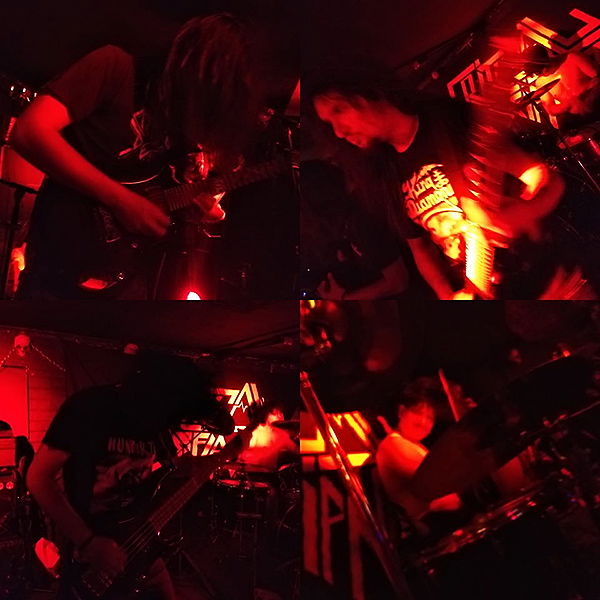 !!!THRASH METAL FROM CHILE!!!
We had a conversation with CRITICAL DEFIANCE.Enjoy!
Welcome to the FILTHY DOGS OF METAL Webzine.
Tell us a few things about CRITICAL DEFIANCE (Members, Starting Year etc).
First of all thanks for the interview man! Critical Defiance's first live show was in 2013 and that was also the year the first demo was released "Chambers of Pain" so you can say that that was the real "start" of the band. There have been many line-up changes through the years, after the release of "Misconception" we changed drummer and after the "No Life Forms" demo we changed the drummer and one guitar player. The current line up is: Felipe Alvarado; Vocals and lead and rhythm guitars, Javier Salgado on lead and rhythm guitars, Ignacio Arévalo on Bass and Luis Medina on Drums. We are currently based in Chile's V region.
In 2019 you released your new album ''Misconception''. What was the Feedback from your audience as well as from the Press?
The feedback for Misconception was great, we are very grateful for that, both the press and the audience really dig the album, that pushes us to keep the good work and deliver a much more energetic and professional performance for the next album! Our goal is to once again make a Thrash Metal record that will blow your heads right off!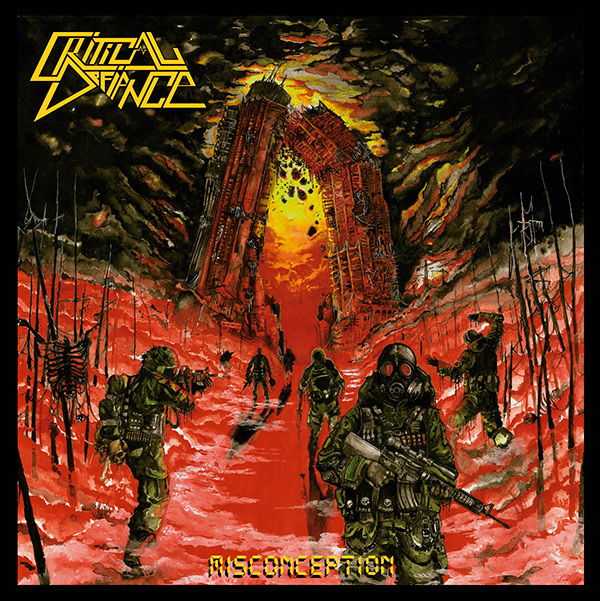 Label or DIY and why?
Well, Unspeakable Axe Records, the label we are in, was the best help we could've asked for, they elevated the album thanks to their influence in the underground metal scene, they have released some fine albums and its reputation helped the band to be heard in places we'd never have imagined, so we are really grateful for that. However, I think it's important that underground metal bands keep the DIY attitude, we couldn't have been able to get in touch with the label in the first place if we didn't have the faith we have putted in the band, the DIY attitude keeps the band being original and having creative freedom. We think that the label we are in respects that, and that's the main reason we respect them back.
Do you prefer Vinyl, Tape, CD or Digital Format and why is that?
We think all the formats are cool, but as fans of the early thrash albums we love the Tape and Vinyl format, we were happy to have the album on tape (Pub Metal Shop, Taiwan and Faces of Terror, Chile) and we'd love to see the record immortalized on Vinyl, that's one goal we hope to reach soon.
Your music style is Thrash Metal. Which are your main influences (Favourite Artists / Bands etc.)
Our main influences are the 80's California Thrash metal scene, the 80's German Thrash scene and the 80's Canadian Thrash scene. Bands like Vio-lence, Forbidden, Exodus, Metallica, Death Angel, Defiance, Sadus, Deathrow, Destruction, Kreator, Darkness, Voivod, Razor, Sacrifice among many other bands that we consider to be essential for the genre. The Chilean scene is also important for us, bands like Warpath, Necrosis, Pentagram all set the tone for the carnage to come in the Chilean metal scene.
Which things, do you think, a Band should sacrifice in order to succeed? Have you ever sacrificed anything in your life for a better future of your Band?
Well the main things you have to sacrifice are time and money, you have to be persistent and you have to be willing to invest in the band, rehearsals, equipment, recordings, in order to get some quality releases, if that's what you're aiming for hahaha. It's all enjoyable tough when you see and listen to the final result, the process is also enjoyable you have to push yourself and aim for the best possible outcome, always make the efforts count.
Describe your ideal live show as a performance Band. Have you already experienced that?
Our ideal show would be one with a crowd filled with headbanging, frenzy and violence! And we've seen some of that! It's amazing when you see that there is a shared passion between the audience and the band, it produces a synergy that always motivate us to keep going further.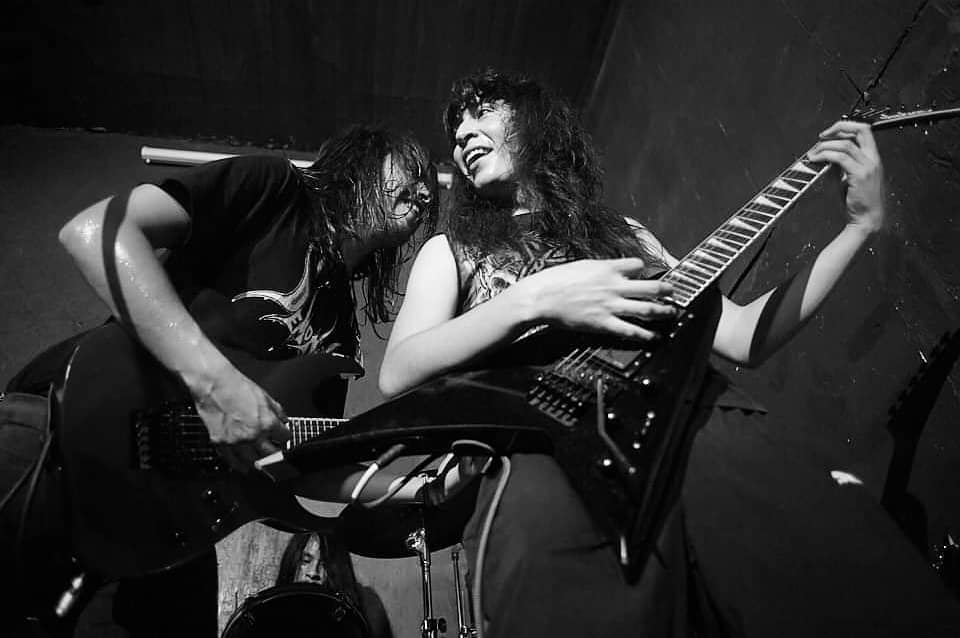 Which attributes, do you think, that a new Thrash Metal Band should have in order to gain identity and be unique?
I think the main thing is that you have to believe in what you are doing and what you want to accomplish, be true to yourself and enjoy it to the fullest! Always push yourself further towards a goal, whether it'll be to release a demo or an LP, think of it as you're leaving something that will last more than you here on Earth.
Do you believe that Bandcamp and other Digital Platforms help the new Thrash Metal Bands? Which, do you think, is the ideal way for a Band to promote its work?
They certainly help! We now have the opportunity to be heard all over the globe just by sharing a link. However I think that the ideal form of promoting ones work is to play live, is in that moment you realize if the band is worth the hype or not, we'd love to play in other countries, meet new people and hopefully motivate them to unleash some frenzy!
Tell us a few things about the New Underground Metal Scene in Chile (Bands, Fanzines, Webzines, Metal Clubs etc.)
Well the new underground metal scene here in Chile has been strong for quite some time now; there are many people, independent labels and zines that are actively supporting the music. Of course there are many great bands throughout the country, to name some: Hellish, Demoniac, Ripper, Mental Devastation, Massive Power, Acrostic, Disaster, Necroripper, Parkcrest, Necrolatría and many many others.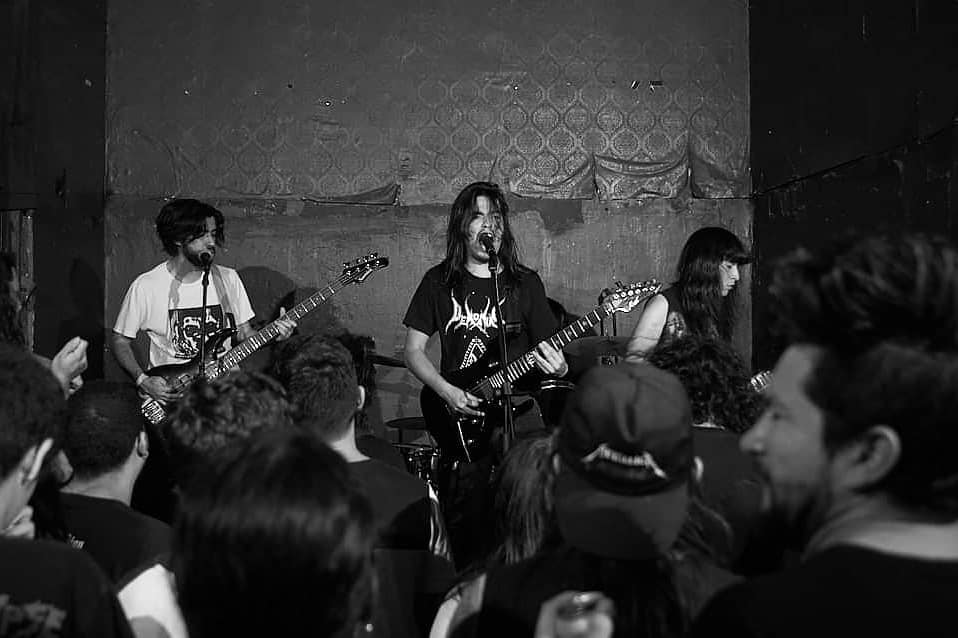 Do you know anything about the Hellenic Metal Scene?
Not much man, hope you can tell me some about it!
What are your future plans?
The main goal we have right now is to record and release the second album, all the songs are ready and we're only fixing the last details before we go back to rehearsals and hopefully we'll be recording by the end of the year. The pandemic has been a harsh situation for everybody but we're still working in order to release something that again exceeds our expectations.
Thank you very much for your time & Keep up the good work! The closure is yours.
Thanks to you man! We are always grateful with the people that are interested in our work. By the way we have new merch available in Jota Cravo's Store who gave us a sick shirt design! Keep listening and sharing our album while you wait for the new release, It'll be another blast!
https://jotacravo.com/shop/critical-defiance/?fbclid=IwAR1g6PMcdnQ5r7HgCORSKoDIWf2vDwWtu93LDSYFdP_tf7yyn32vtzD7k98
By Steve the Filthy Dog.
CRITICAL DEFIANCE CONTACT:
https://www.facebook.com/criticaldefiance