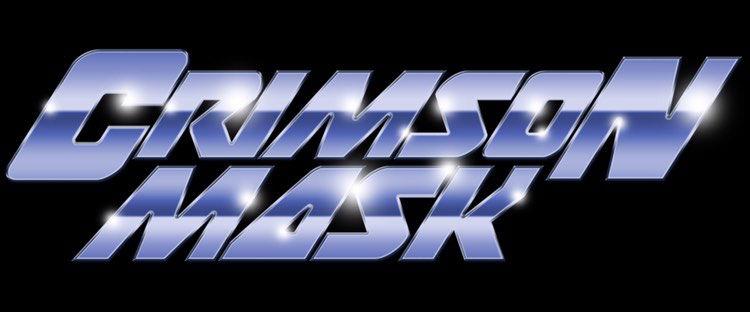 Welcome to the FILTHY DOGS OF METAL Webzine.
Tell us a few things about CRIMSON MASK (Members, Starting Year etc).
There's not much to say; we're three guys who love drinking beers, heavy metal, obscure movies, video games and pro wrestling. We formed back in 2019 and have been working on the music even during the COVID days. As far as for the name, our bassist has been using the name "Crimson Mask" since 2014.
You have recently released your album ''Ancient Ways of Death''. What is the feedback from your audience as well as from the press?
Overall the feedback we've gotten about the album has been pretty positive, which is cool. A lot of people have reached out on social media and told us they've been enjoying the tracks we have been putting out, so it's been receiving good traction.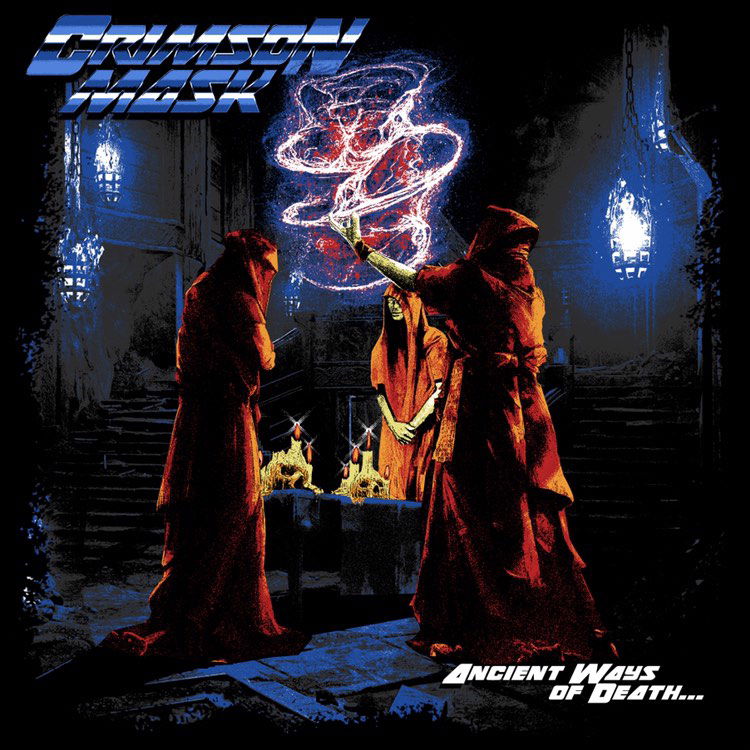 Label or DIY and why?
We released "Ancient Ways of Death" and our first album, "Riders of the Wasteland" ourselves in hopes of landing a label deal. We feel that labels would definitely help with the distribution, but DIY definitely gives us the option of having more control over what we produce.
Do you prefer Vinyl, Tape, CD or Digital Format and why is that?
We prefer physical media such as vinyls, CD's, cassettes, etc. In general, we love collecting and there's nothing quite like the feeling of having all your albums lined up on display. As of late, digital does reach a greater audience though, especially with recent platforms like Spotify and Youtube; it's awesome to think that people from across the globe can still check out and stream our music.
Your music style is Speed Metal. Which are your main influences (Favourite Artists / Bands etc.)
We have many different influences ranging from Helloween, Iced Earth, Megadeth, Kreator, Sodom, Venom, Heir Apparent, Omen, Accept, Razor, Vektor, Mercyful Fate, as well as Pantera, Opeth, and punk bands like Gangrene, Discharge, and Verbal Abuse.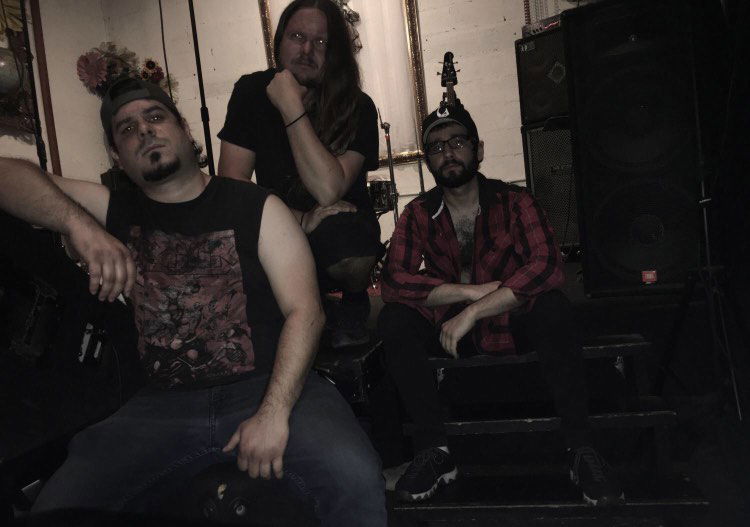 Which things do you think a Band should sacrifice in order to succeed? Have you ever sacrificed anything in your life for a better future for your Band?
In order to be successful, bands need to sacrifice a lot of their time off. We've had to sacrifice time with our family as well as time we could send towards recreational activities. We all work demanding jobs in our personal lives and a lot of our time with our families has had to be sacrificed in order to record and produce the albums as well as to set up time to rehearse and write the material. "Time has a way of taking time."
Describe your ideal live show as a performance Band. Have you already experienced that?
Our ideal show would be to play and be featured at the Wacken festival. But we also love the local shows where we can be up close and personal with the crowd and watch the mayhem unfold during our set.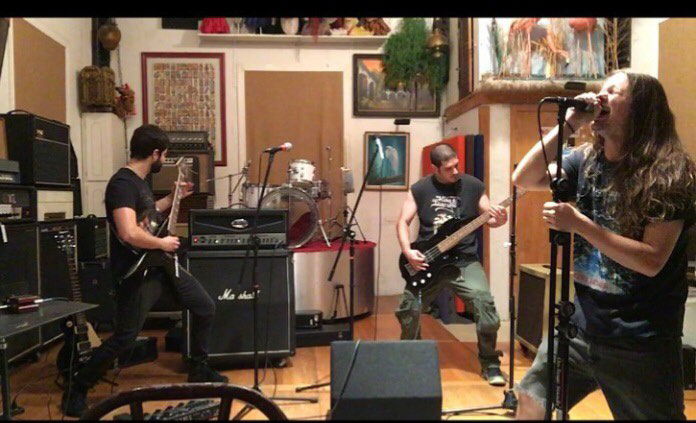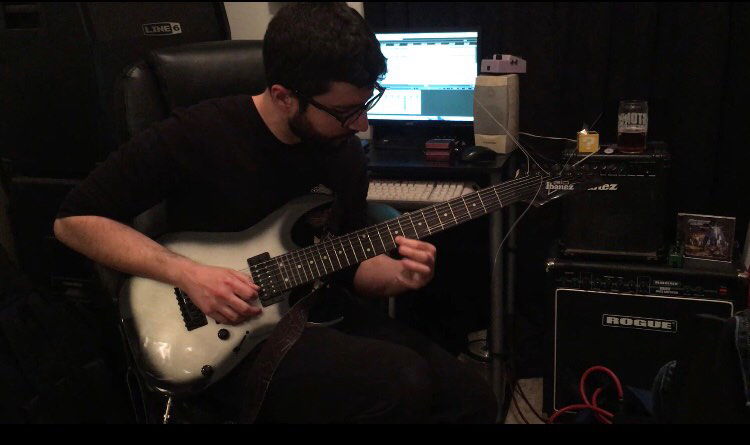 Which attributes, do you think, that a new Speed Metal Band should have in order to gain identity and be unique?
The attribute needed for any band to be unique or have an identity is simple; you have to have a passion for it and just be yourself. Don't let yourself get locked in to playing what others "expect" of your sound, just write what you enjoy and what moves you. If everything has been said and done, prove them wrong and throw your own flare into the mix.
Do you believe that Digital Platforms help the new Speed Metal Bands? Which, do you think, is the ideal way for a Band to promote its work?
Digital platforms definitely help modern bands, and it's definitely the most accessible way to listen to music these days. There are millions on Spotify, YouTube, and Bandmix, which are great platforms to reach fans from all across the world. Physical copies, as well as word of mouth and live shows are also great ways of promoting your work and connecting with the audience.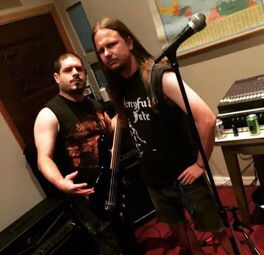 Tell us a few things about the New Underground Metal Scene in Miami, Florida (Bands, Fanzines, Webzines, Metal Clubs etc.)
Speed metal isn't exactly a big thing here in South Florida, it's very much a death metal scene here with a few other styles like punk and pop dominating the music scene.
Do you know anything about the Hellenic Metal Scene?
We are pretty familiar with the Hellenic metal scene such as Zemial, Varathron, Agatus, Rotting Christ, Acherontas and Necromantia, just to name a few. It's one of the most unique metal scenes on the planet.
What are your future plans?
Our future plans in general are to continue writing some new killer tracks that we love and to hopefully get the opportunity to play some shows all over the world.
Thank you very much for your time & Keep up the good work! The closure is yours.
In closing, we just wanted to thank you for the interview and for taking an interest in our work. It has truly been our pleasure! We also would like to thank anyone who has checked out and played our music as well as bought our albums. Cheers and stay heavy, friends!
By Steve the Filthy Dog.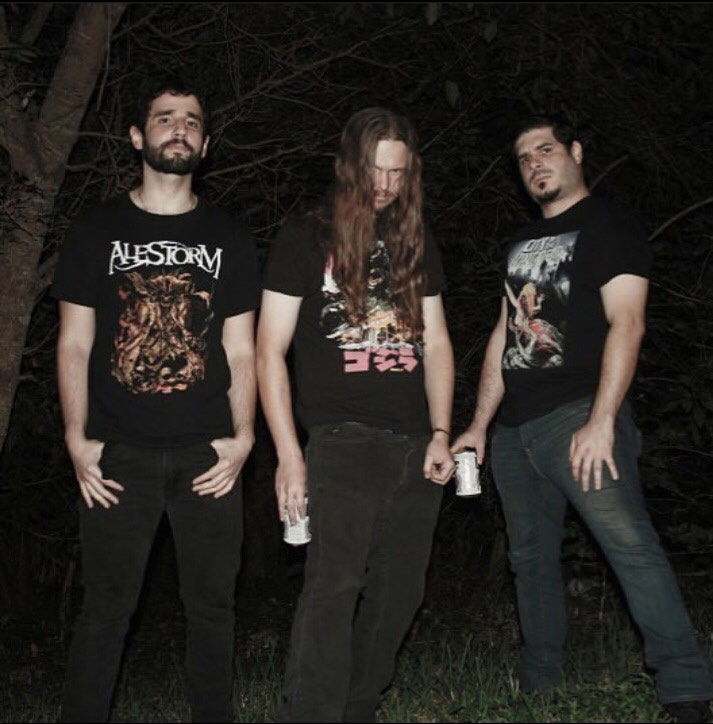 CRIMSON MASK CONTACT:
https://www.facebook.com/crimsonmaskofficial
https://www.instagram.com/crimsonmaskofficial/
https://crimsonmask1.bandcamp.com/