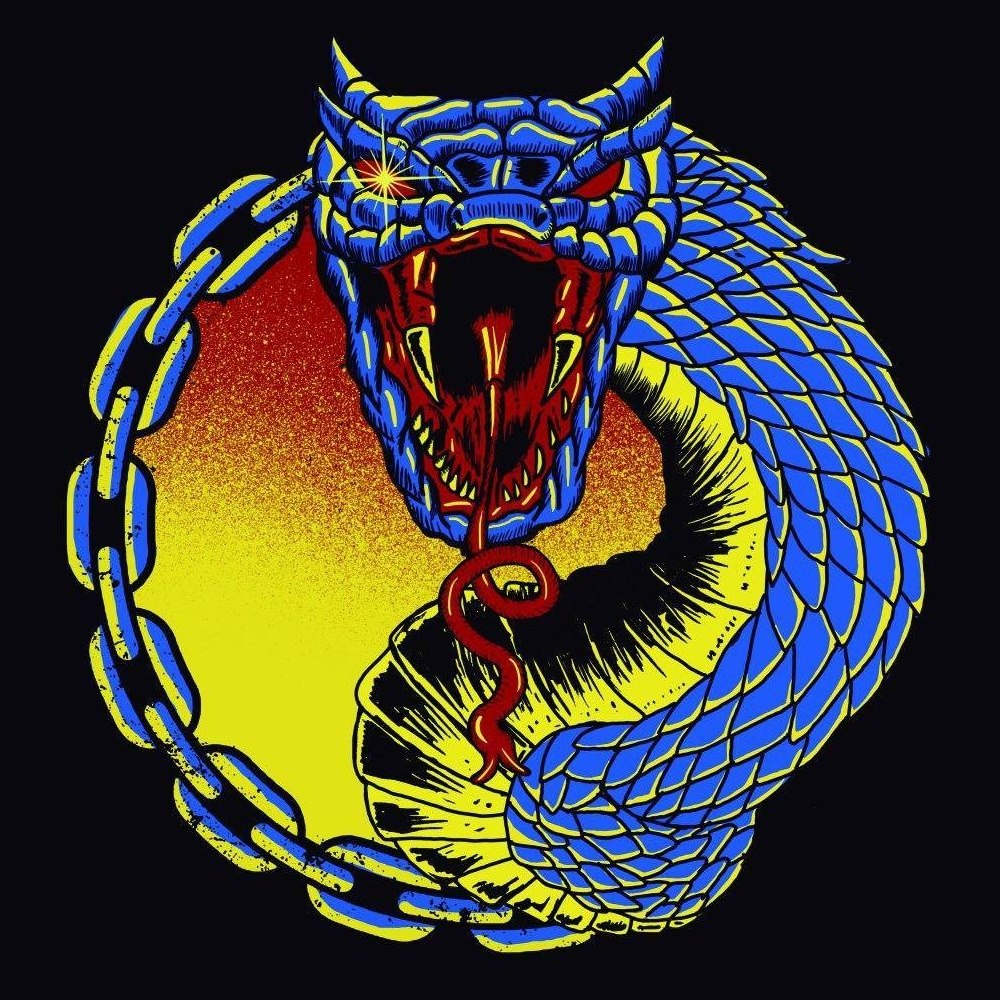 !!!HEAVY METAL MANIACS FROM RUSSIA!!!
Welcome to the FILTHY DOGS OF METAL Webzine.
Tell us a few things about CONSTRICTOR (Members, Starting Year etc).
Constrictor was formed in 2013 in a hostel of one of the universities of St. Petersburg by Roman Strekalov (guitar / vocals) and Alex Sakharov (drums). Roman wore a Metallica T-shirt and Alex wore a Death one. The guys met, hit it off and decided to start a band. Later that year, at the Kreator concert they met Vadim Drozdov (bass), Alisher Zoom (guitar), Alexey Bukhalov (guitar). That was our first line-up, and at that time Roman did only singing. We decided to play the old school thrash metal - in the spirit of the Bay Area Thrash. With this line-up we recorded our debut EP - "Insanity" (CD - 200 copies). It was very well received. Then, in 2016, due to personal misunderstandings we had a line-up change. Alexey was replaced by Ilya Sterkhov, who demonstrated his great guitar skills and learned all the solos by ear note for note. We decided not to find another guitar player, since we already had a good one - Roman. So we have a strong, well-coordinated line-up to this day. In 2018 we recorded "The Cursed Demo" and released it on cassettes. Tapes sold out quickly and received positive reviews from critics and zines. We played a lot of gigs over the years, and shared the stage with artists such as Suicidal Angels, Nervosa, Skull Fist, Evil Invaders and many others. In 2020 we were busy recording our first full-length album. It has 8 tracks and the cover was designed by the great Hugh Syme (Rush, Dream Theater, Whitesnake, Megadeth etc.). Now we have mixing done, and are looking for a label to release this album!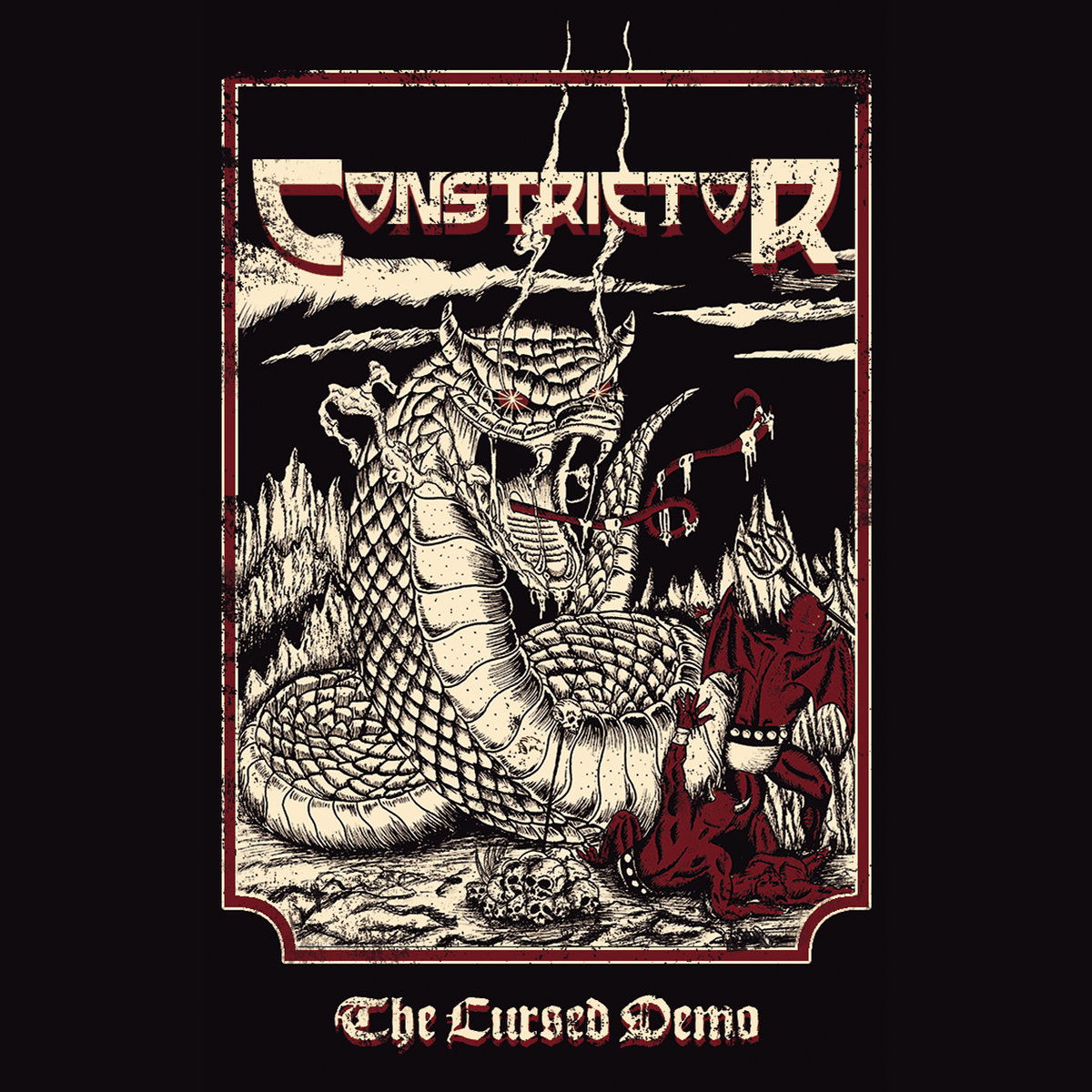 In 2018 you have released your demo ''The Cursed Demo''. Have you prepared anything new since then?
Our first work – "Insanity" was released on the beginning underground Russian label Arena records. Now this label may no longer exist. We don't think the cooperation was very successful - we sold all our part of the CDs that the label gave us, but the label, as it turned out later, wasn't really involved in selling its part or promoting the release in the media. But in any case, we're grateful for this experience.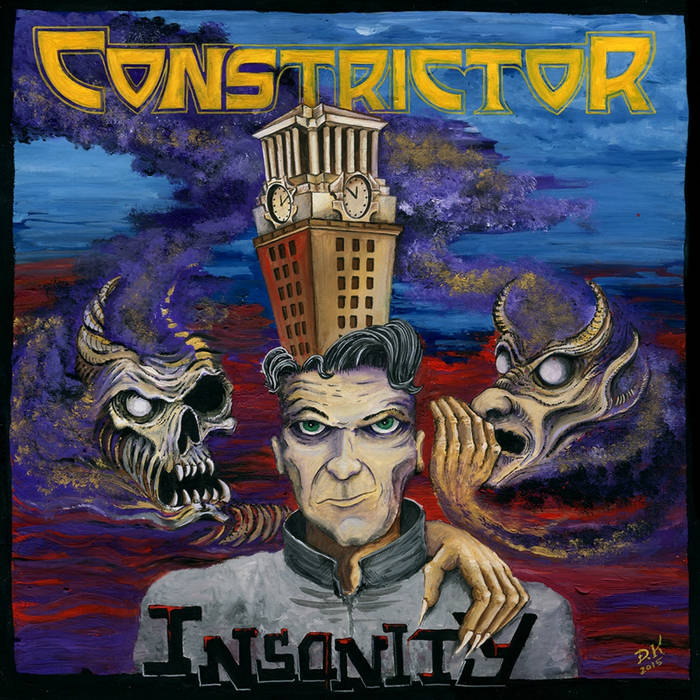 Label or DIY and why?
In today's world, you can get hype in many ways. We live in the age of the Internet and no one is limited in the possibilities of releasing their records. But we would prefer to work with a label, since the release of the album and its further promotion requires a lot of time and effort. We still believe that people who do it professionally do it better, and musicians should make music: create songs, work on the sound of the band and constantly improve their performance. It requires a lot of time!

Do you prefer Vinyl, Tape, CD or Digital Format and why is that?
We prefer to be heard one way or another. It is not the first year that the vinyl format is back in fashion, like tape cassettes, but it is simply not possible to ignore digital format now - today almost everyone listen to music online. We like digital format because it's very handy to listen to it anywhere - all you need is a phone and the internet. On the other hand, digital doesn't have the magic of a good old vinyl - when you're already happy if you bought one. And listening to the vinyl is some sort of a special ritual, as opposed to listening to the music while doing something else as most people do today. Of course, as a band playing old school classic metal, we'd love to be released on vinyl, but this is far from the primary goal.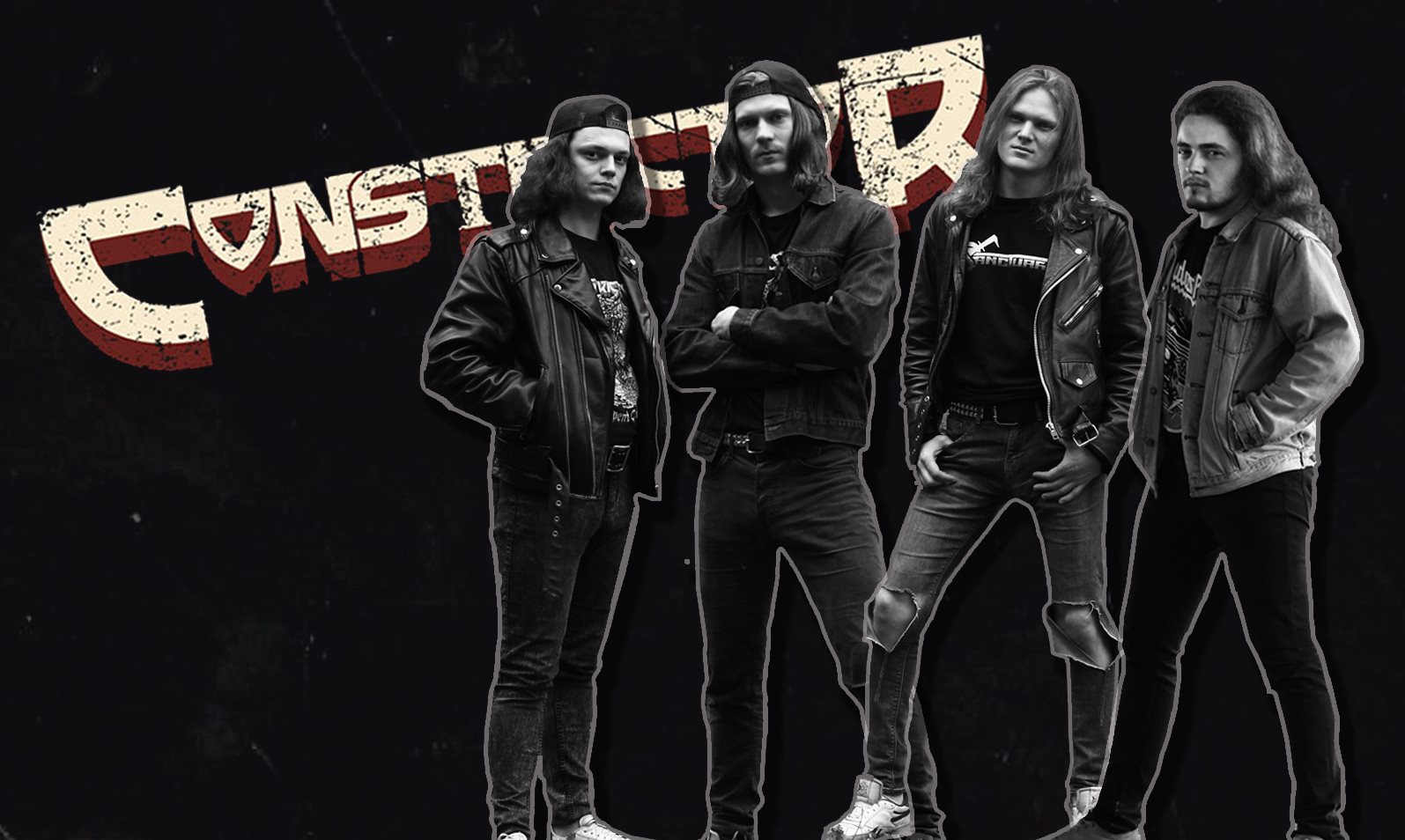 Your music style is Thrash Metal. Which are your main influences (Favourite Artists / Bands etc.)
When we first started, we played a lot of cover versions of bands such as Testament, Vio-Lence, Angel Witch, Exodus, Paradox, Sacred Reich and of course there was an influence of BIG 4 on us and our music. We wanted to sound as powerful and extreme as possible, you can hear it on the debut EP. But time went on, line-up changed, we have grown - our musical tastes also changed. We discovered bands like Trouble, Candlemass, Black Sabbath in the way we never did before and we wanted to add a little groove from these bands and that's how the songs for The Cursed Demo were born. Our music became more viscous, melodic and heavy. Then we dug into a giant world of 70s music - Rush, Kansas, Pink Floyd, Alice Cooper, David Bowie and many others. We realized that we can bring this into thrash or heavy (call it what you want) and say something new instead of just playing the same old riffs that Metallica or Exodus played a million years ago as a lot of modern thrash metal bands do. As for 80s metal bands - we have a giant influence from bands such as Metal Church, Sanctuary, Savatage, Rage, Vicious Rumors - they never played pure thrash metal. They have always been an example for us that you can go beyond what is allowed and make heavy music the way you want, and not bound yourself within the genre.
Which things, do you think, a Band should sacrifice in order to succeed? Have you ever sacrificed anything in your life for a better future of your Band?
I think there are two main resources that are brought into this business: time and creativity. The first one is irreplaceable, but with the second it can be different. Someone quickly gets writer's block and stops doing it, because he has nothing more to say to the world. Someone continues to play the same thing according to the formula found (working scheme for some bands). And someone is always improving, changing the form or content of his music and simply cannot stop doing this, because composing or performing is the way to find something new. We believe that until the 90s it was Judas Priest. They grew with each album and we love them in my own way, both for "Sad wings of destiny", and for "Turbo" or "Painkiller". All these albums have their own charm and are beautiful in their own way.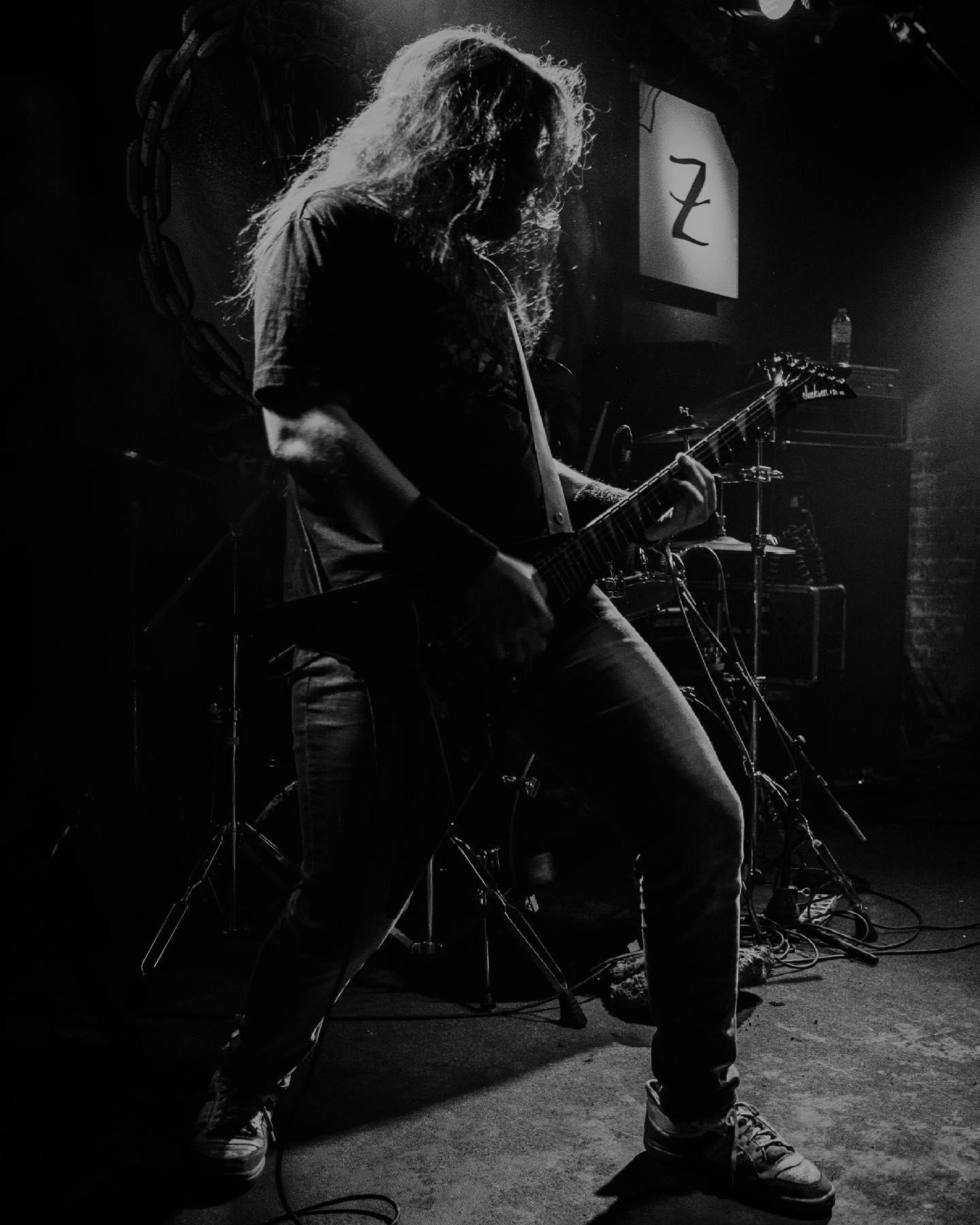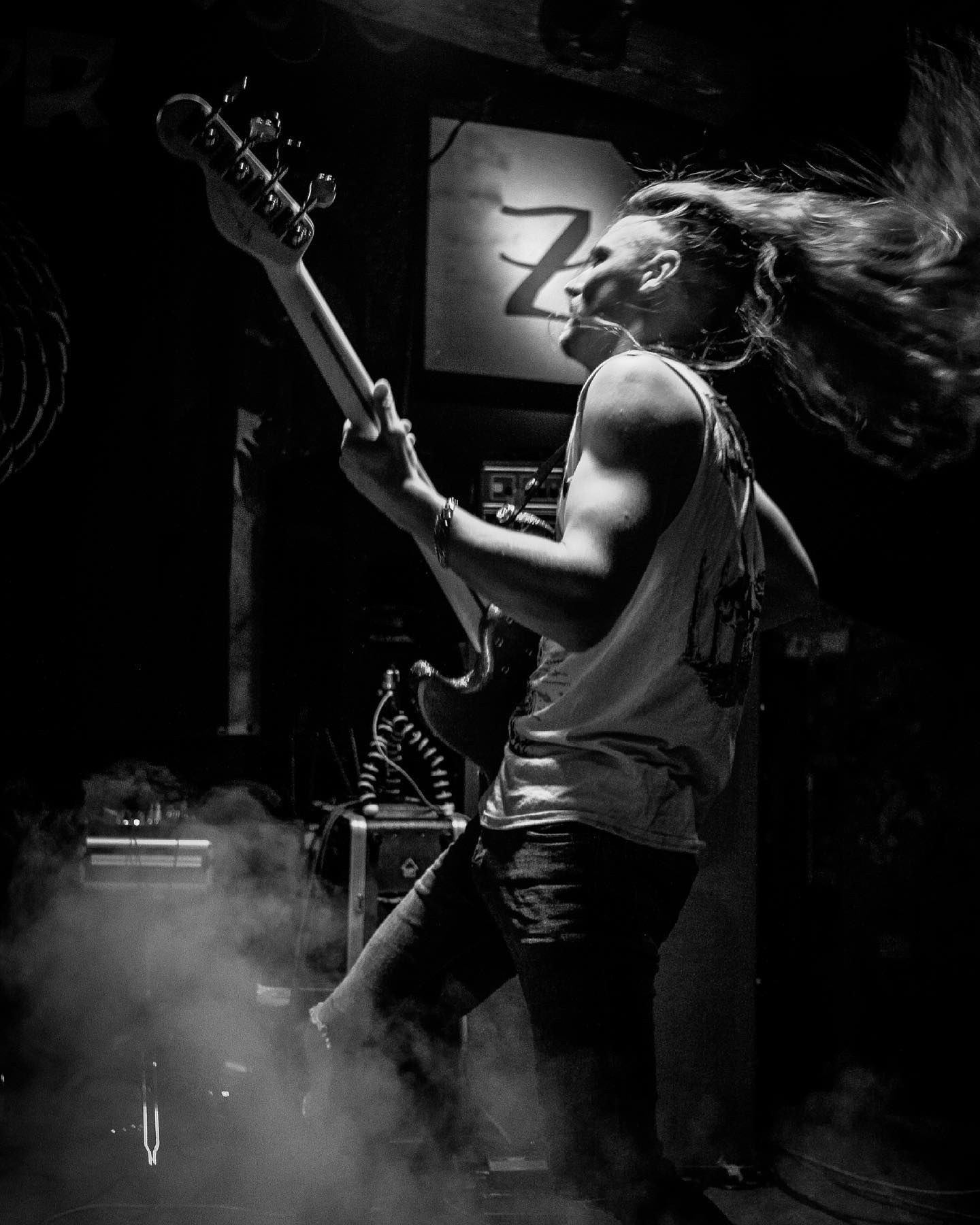 Describe your ideal live show as a performance Band. Have you already experienced that?
Such shows happen, and it does not depend on the number of people or how we play. Often it's just magic when you play on stage and feel that you are one team here and now. It feels like everyone is enjoying what is happening. Such a show was very recently - May 22.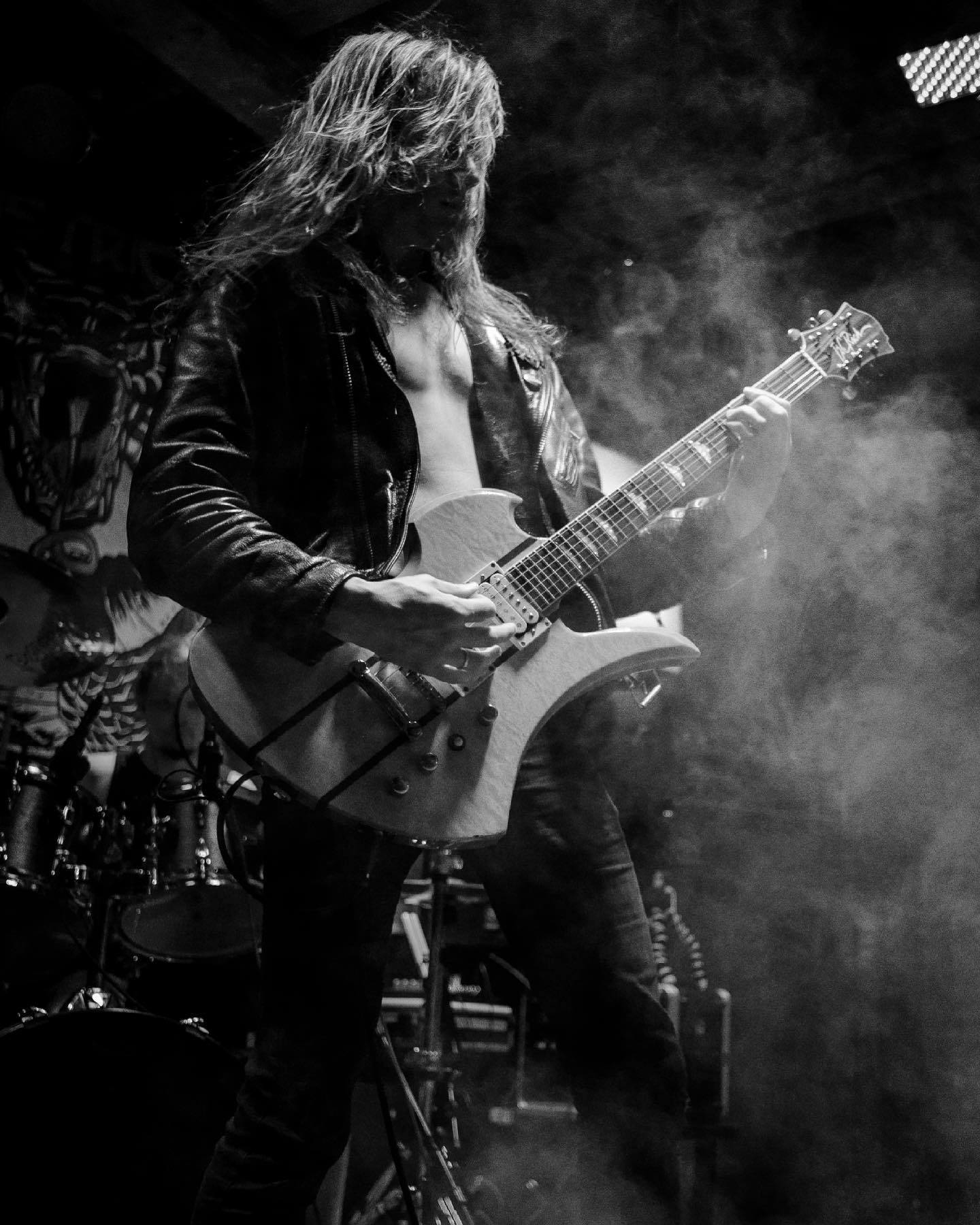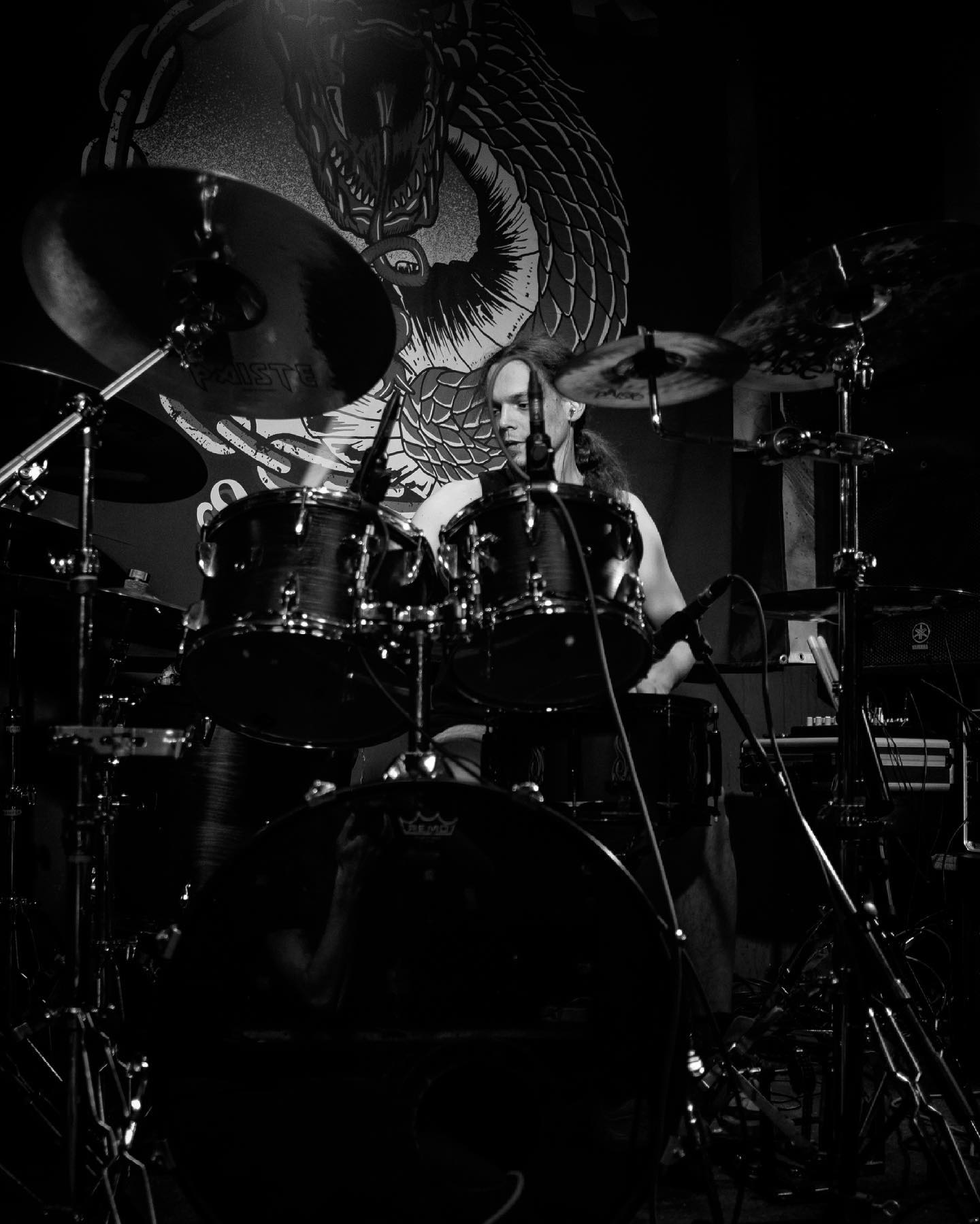 Which attributes, do you think, that a new Thrash Metal Band should have in order to gain identity and be unique?
A great live performance. It's really difficult, but you are a performer - so perform haha. You could dye your hair or wear leather with chains and stuff - but it doesn't matter if you suck on stage! You need to engage your audience - to be a conductor into a world of your music. We went to a lot of gigs, and sometimes it's just boring to see some bands - no chemistry, and it looks like even the band itself doesn't enjoy the show. So it's a really important attribute. Oh, and the music, of course 🙂
Do you believe that Bandcamp and other Digital Platforms help the new Thrash Metal Bands? Which, do you think, is the ideal way for a Band to promote its work?
Yes, Bandcamp is a good platform for any beginning band, not just thrash players. Which one is the ideal way to promote - "All's fair in love and war".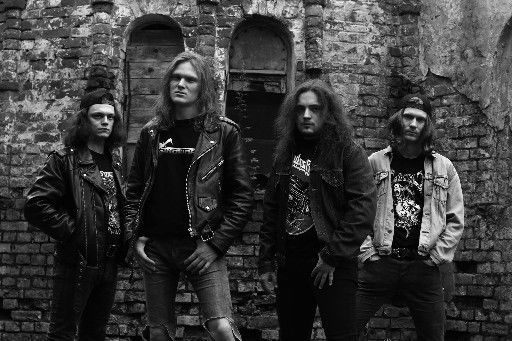 Tell us a few things about the New Underground Metal Scene in Russia (Bands, Fanzines, Webzines, Metal Clubs etc.)
The metal scene in Russia is now experiencing a new birth. Bands are now getting more serious about what they do. It will be difficult to list all the groups, but I will try to name the most interesting ones. Electric Crown are our good metal-comrades. They play heavy metal at the intersection of Rush and Metallica. They recently released their debut album, so check it out! Cist is a death metal band playing old school dead metal in the spirit of Pestilence and Solstice. Stay Heavy Fanzine - great zine about classic metal. Also there are few independent radio stations - like MOTORADIO.
Do you know anything about the Hellenic Metal Scene?
Yes, we've heard some about Hellenic Metal Scene! The most popular are Firewind, Septicflesh, Rotting Christ. We also played with Suicidal Angels - very cool guys, very down to earth despite the fact that they are quite a successful group (yes we have met bands that are not that popular but acted like total dicks). Someone compared us to Sacral Rage, but we don't think this comparison is fine, although they play quite well! Chronosphere - stylish guys in red leotards! Guess there's a lot more. We're sure Greece is a country with a lot of talented musicians because your Pythagoras invented bloody music!
What are your future plans?
We hope to find a label that suits us and release the album by the autumn. We also want to shoot a video for one of the songs from the album in the summer. Of course we're planning to go on tour in support of the album, but with that fucking COVID we don't know what to expect. Hope we can get to you, comrades!
Thank you very much for your time & Keep up the good work! The closure is yours.
Thank you, we were glad to talk! Stay heavy (and safe haha)!
By Steve the Filthy Dog.
CONSTRICTOR CONTACT:
https://www.facebook.com/constrictorbandofficial
https://constrictorserpent.bandcamp.com/music
https://www.instagram.com/constrictor_band/