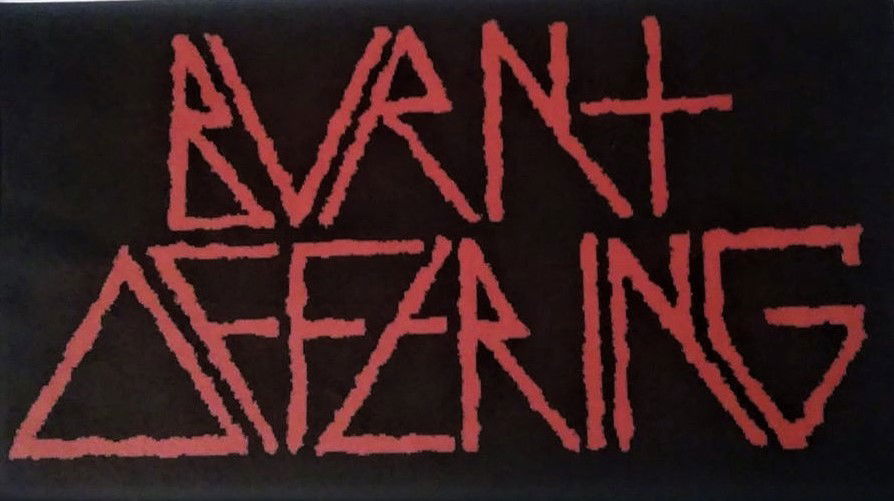 !!!BLAST FROM THE PAST!!!

We had a conversation with Brian Miller. Enjoy!
Welcome to the FILTHY DOGS OF METAL Webzine.
1. Let's go back in time. Which are your memories from the early days of BURNT OFFERING?
The best memories of the early days of BURNT OFFERING were playing shows at the legendary Ruthie's Inn in Berkeley California with a lot of really good bands before they had made a name for themselves.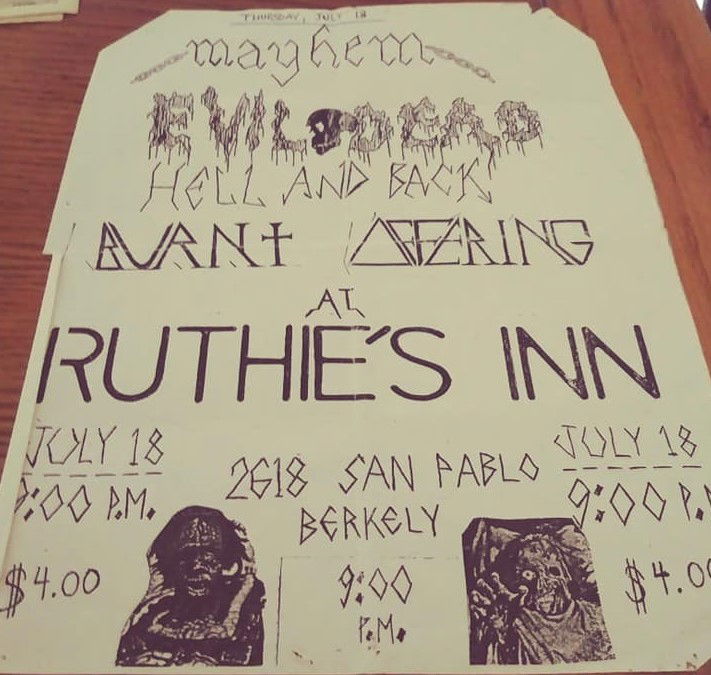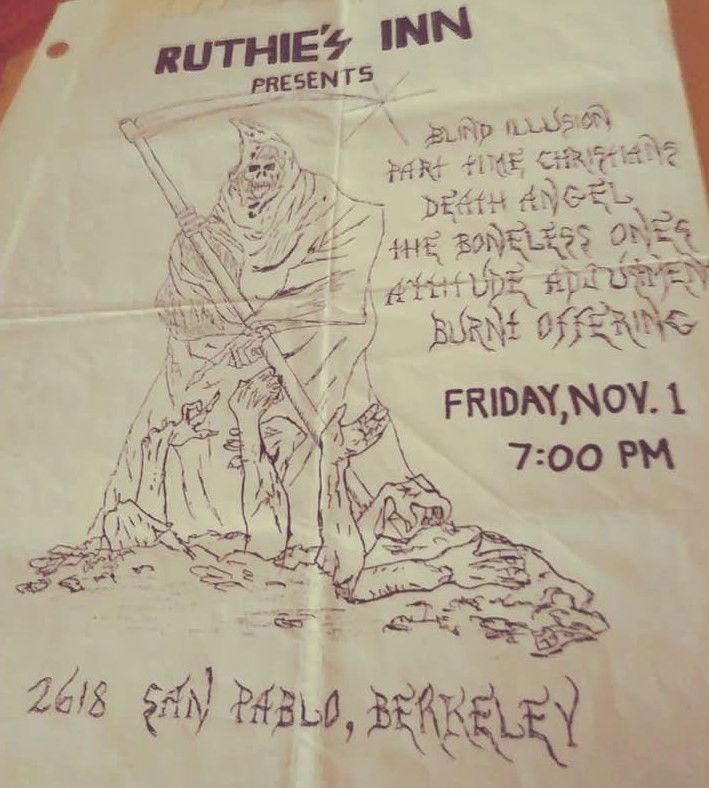 2. In 1985 you released your demo tape ''Frightmare''. Which are your memories from this recoding? Did any record label approach you?
We recorded three different demo tapes one of them was the first two tracks but both of the first two demos were in complete raw and unmixed. The third demo which featured all six tracks that would become the BURNT OFFERING's ''Frightmare'' demo. It was done on a Tascam 4-track recorder in a friend's backyard by the name of Dean Rossi.
I believe it the time in 1985 Steamhammer Records showed some interest in the band by letter but for one reason or another a deal never materialized.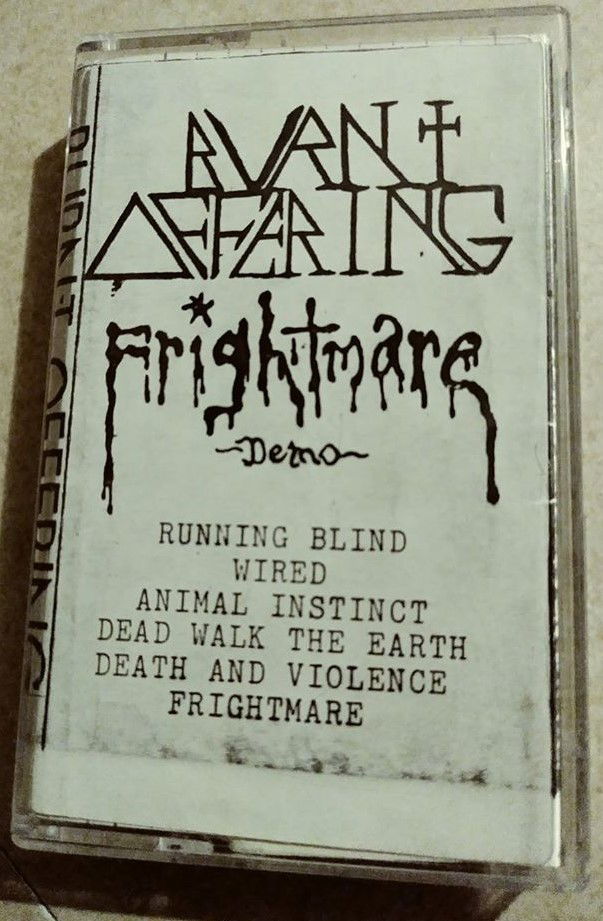 3. In 2018 your demo tape was re-released via Traumatic Tapes Records (Paraguay) in a very limited quantity (25 copies only!).
How did this cooperation occur? Are there any unreleased songs from that era?
Yes, I reached out to Alex from Traumatic Records & Tapes and explain to him that I would like to do a limited run and reissue the ''Frightmare'' demo and he agreed to partnership with me and yes there were four other BURNT OFFERING tracks that were never recorded but played live from a party we did 1985 have no idea where that bootleg to set is these days don't have a copy answer to.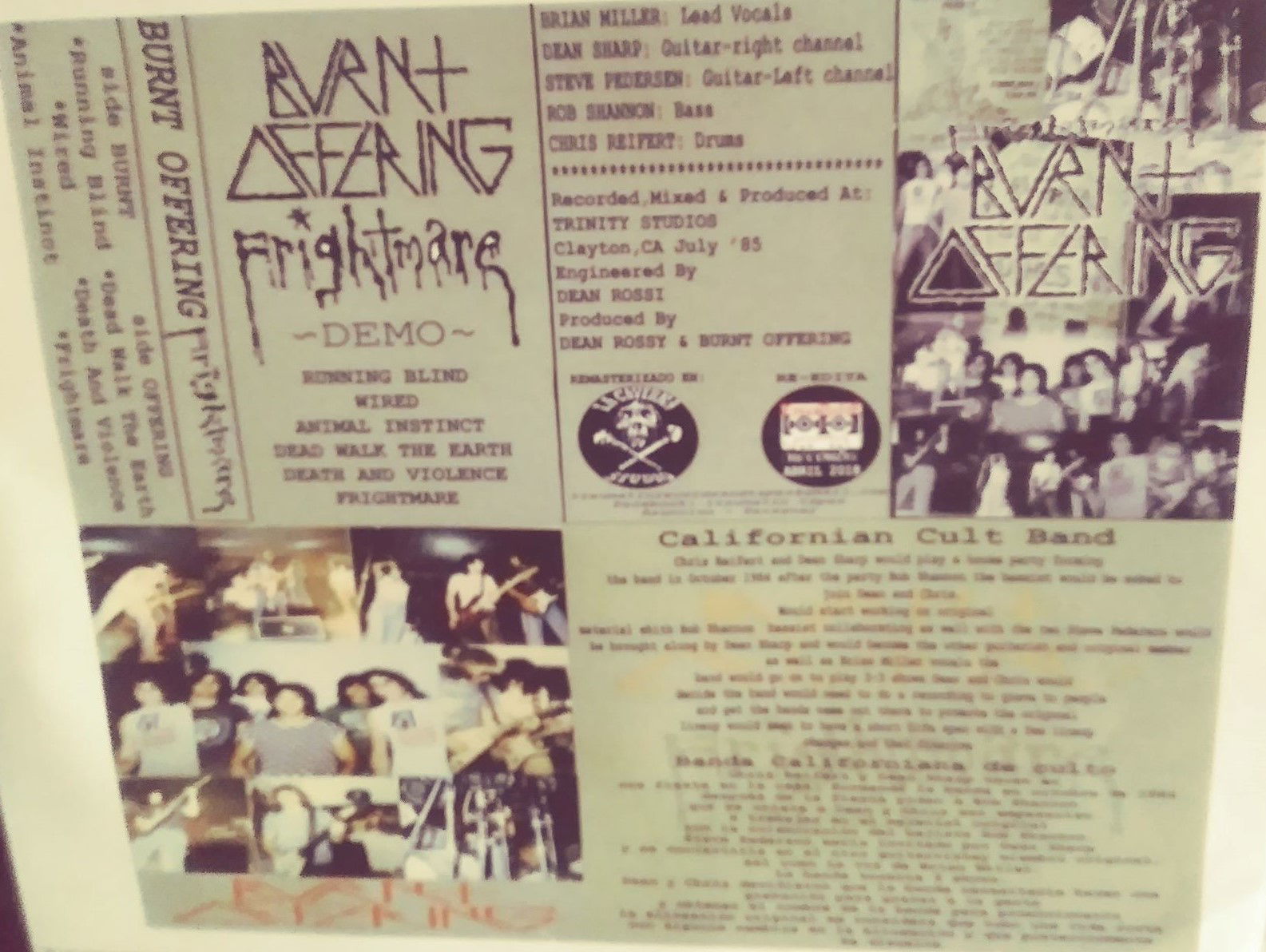 4. How many live shows did you have? Please, describe a BURNT OFFERING concert of the past.
I did three live performances with the band it was a real thrashing experience at our shows the other bands had really good following so it made for a good time for all.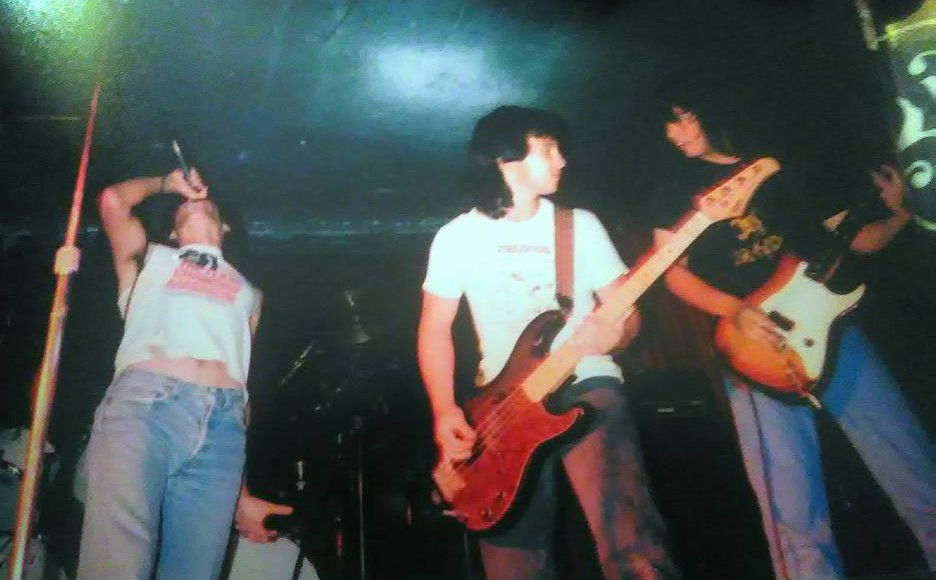 5. Which are your memories from these bands: DEATH ANGEL / BLIND ILLUSION & PART TIME CHRISTIANS?
Did you remember any unknown underground metal band from your area?
Remember them being ahead of their time. I went to school with Rob and Mark from Death Angel in 1983 and 84 at Clayton Valley High School in Concord California.As far as Blind Illusion they are from the Richmond California area which is about 20 miles from where I live. Marc Biederman is a great guitar player. Blind Illusion been around and are a very good band. PTC was a bit more obscure and played with a lot of the punk bands in the Bay Area at the time another really good live band.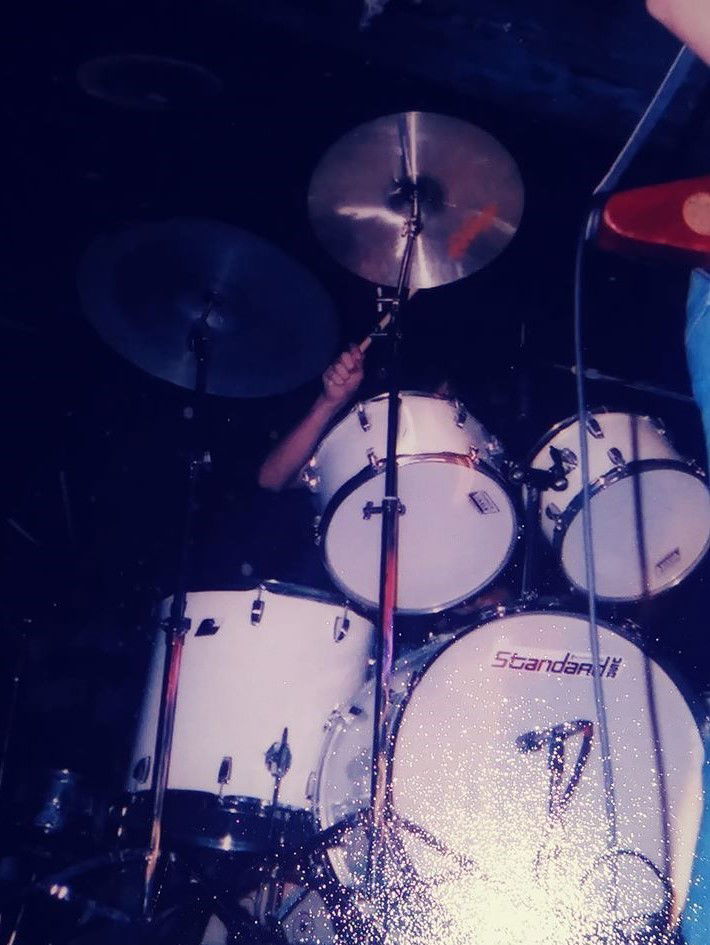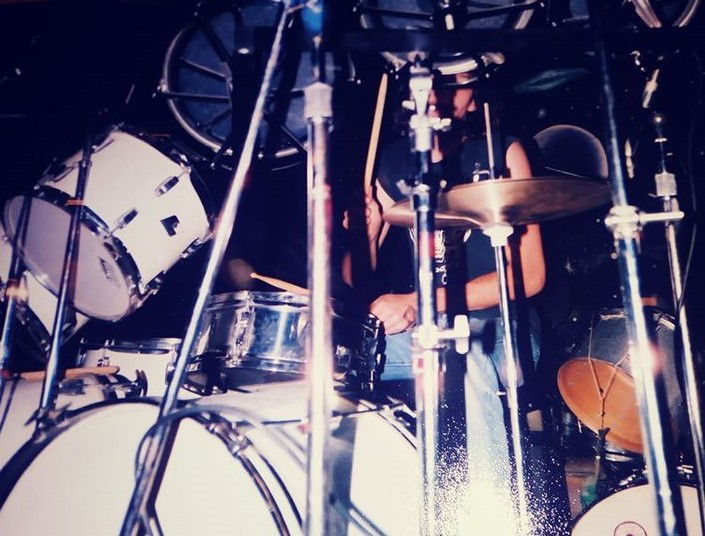 6. Your music style was Thrash Metal. Which are your main influences (Favourite Artists / Bands etc.)
Musical influences as far as metal is concerned Mercyful Fate, Voivod, Nasty Savage, Autopsy, Corner, Cynic, Atheist just to name some.
7. Do you see any differences in today's Metal music business in comparison with the Music business back in the 80s?
I think there is a lot of things in common. When comparing the old days to the present moment I think big money contracts are a thing of the past a very small percentage of bands are receiving them now a days.In the early 80s it was easier to get signed but it is now with so many great bands that are competing to get ahead.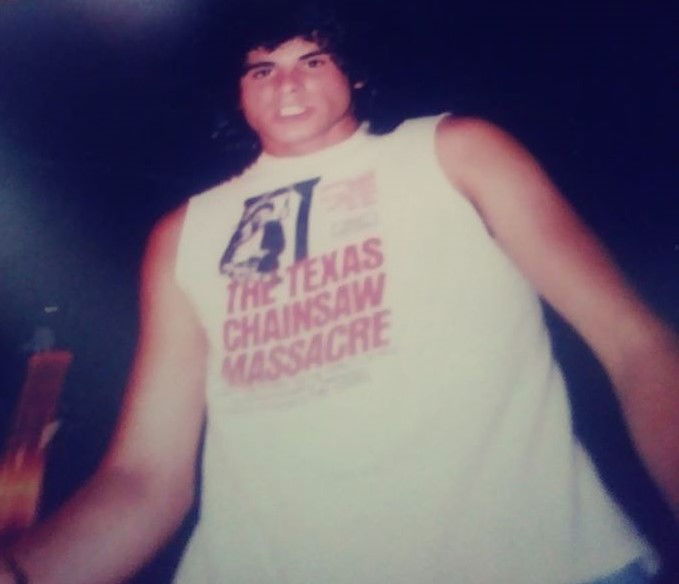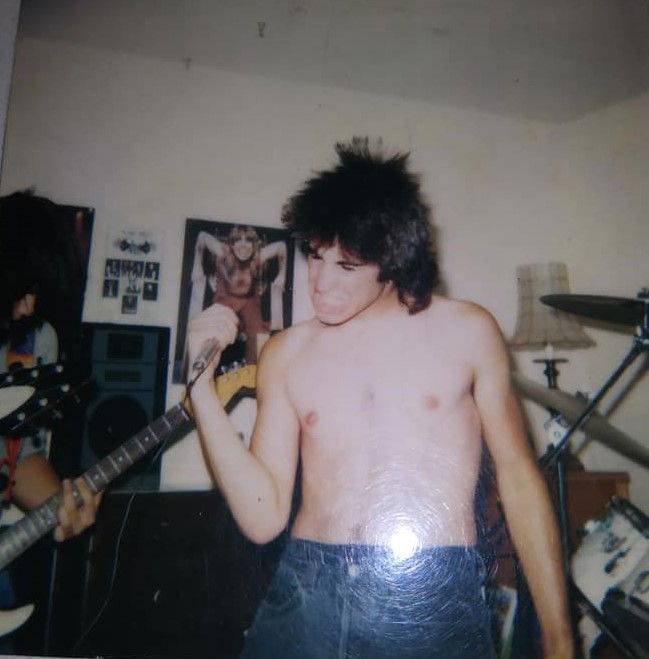 8. Which things, do you think, a Band should sacrifice in order to succeed? Have you ever sacrificed anything in your life for a better future of your Band?
Your time, some of your money and have a good plan in place have banned goals to achieve.Make a list there is not one thing.
I can think of that I did or could have done better for the band that would have made it better or worse.
9. Tell us a few things about the New Underground Heavy Metal Scene in Oregon,USA (Bands, Fanzines, Webzines, Metal Clubs etc.)
I live in California the Bay Area scene is still strong not like in the early 1980s of course but there's a lot of shows, good bands playing on a regular basis at different venues.These days as far as outside the Bay Area, I know there's other places that have thriving metal scenes on the entire West Coast.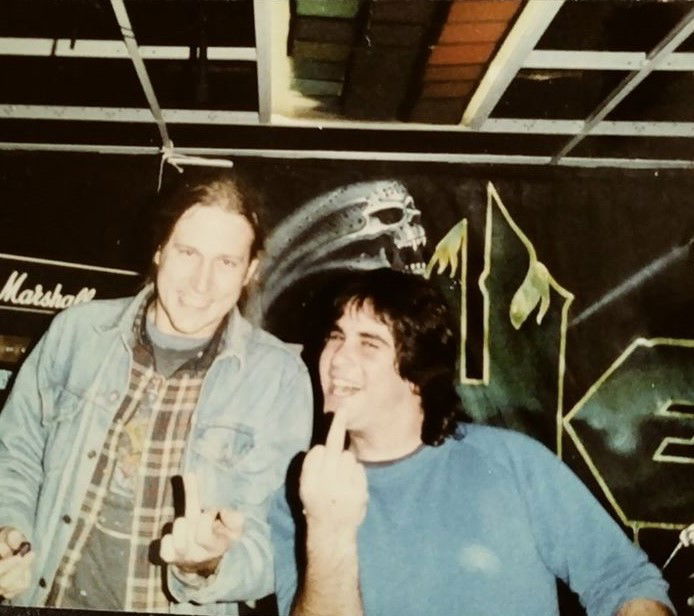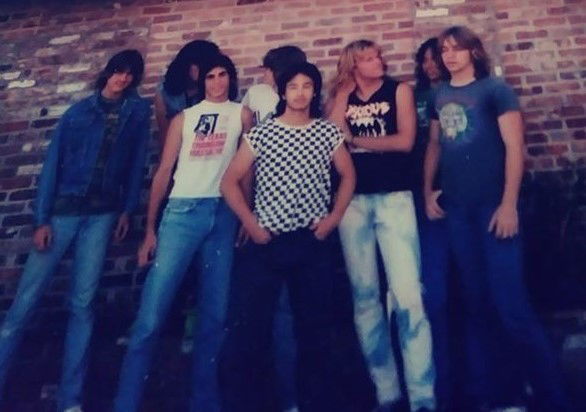 10. Which attributes, do you think, that a new Heavy Metal Band should have in order to gain identity and be unique?
Be original. Never give up, set band goals and work hard to achieve them as a group collectively.
11. Do you know anything about the Hellenic Metal Scene?
Not really at all.
12.Thank you very much for your time, Brian, & keep up the good work! The closure is yours...
I would like to thank Filthy Dogs of Metal webzine for the opportunity to answer the questions. I would also like to thank all the BURNT OFFERING supporters and Frightmare supporters worldwide nothing means anything without your support.
Thank you very much.
Cheers, Brian Miller.
By Steve the Filthy Dog.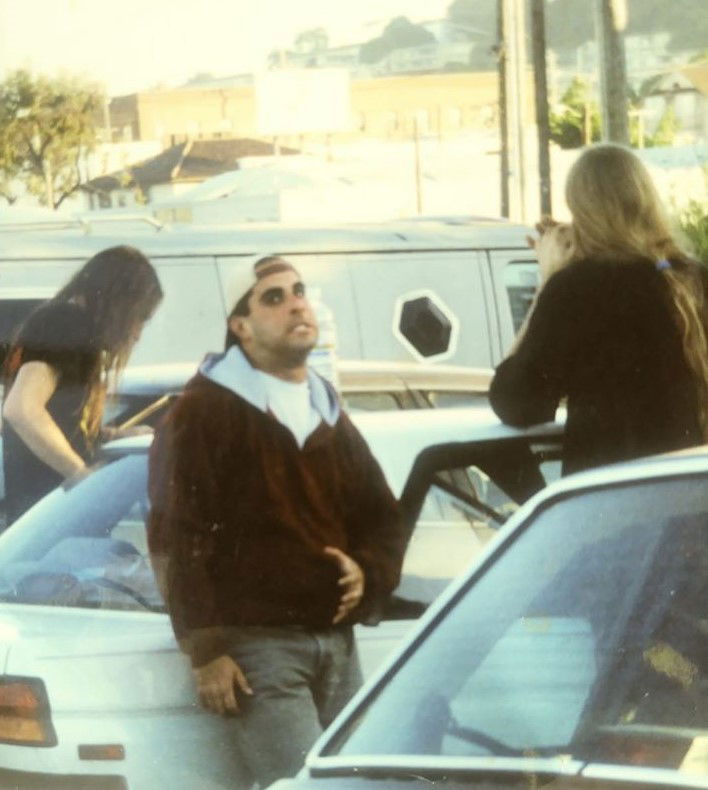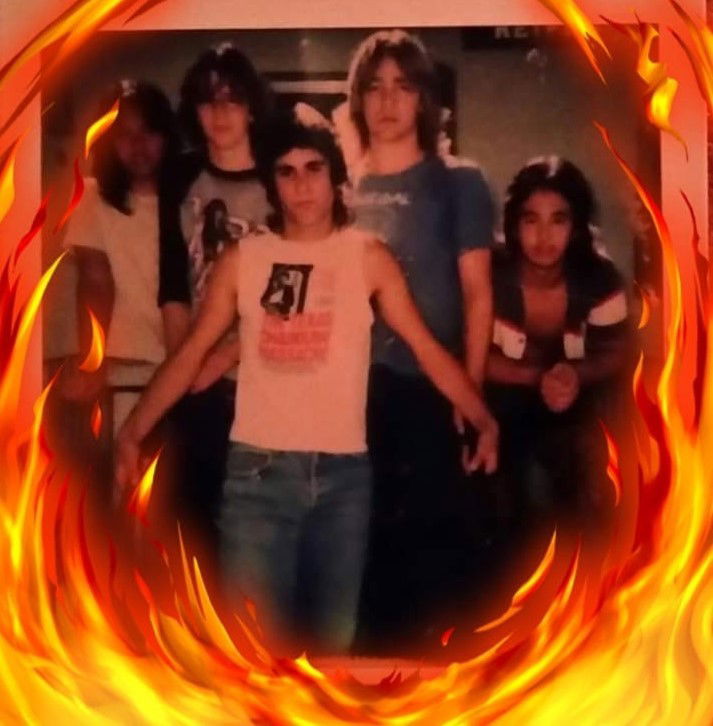 BURNT OFFERING CONTACT: