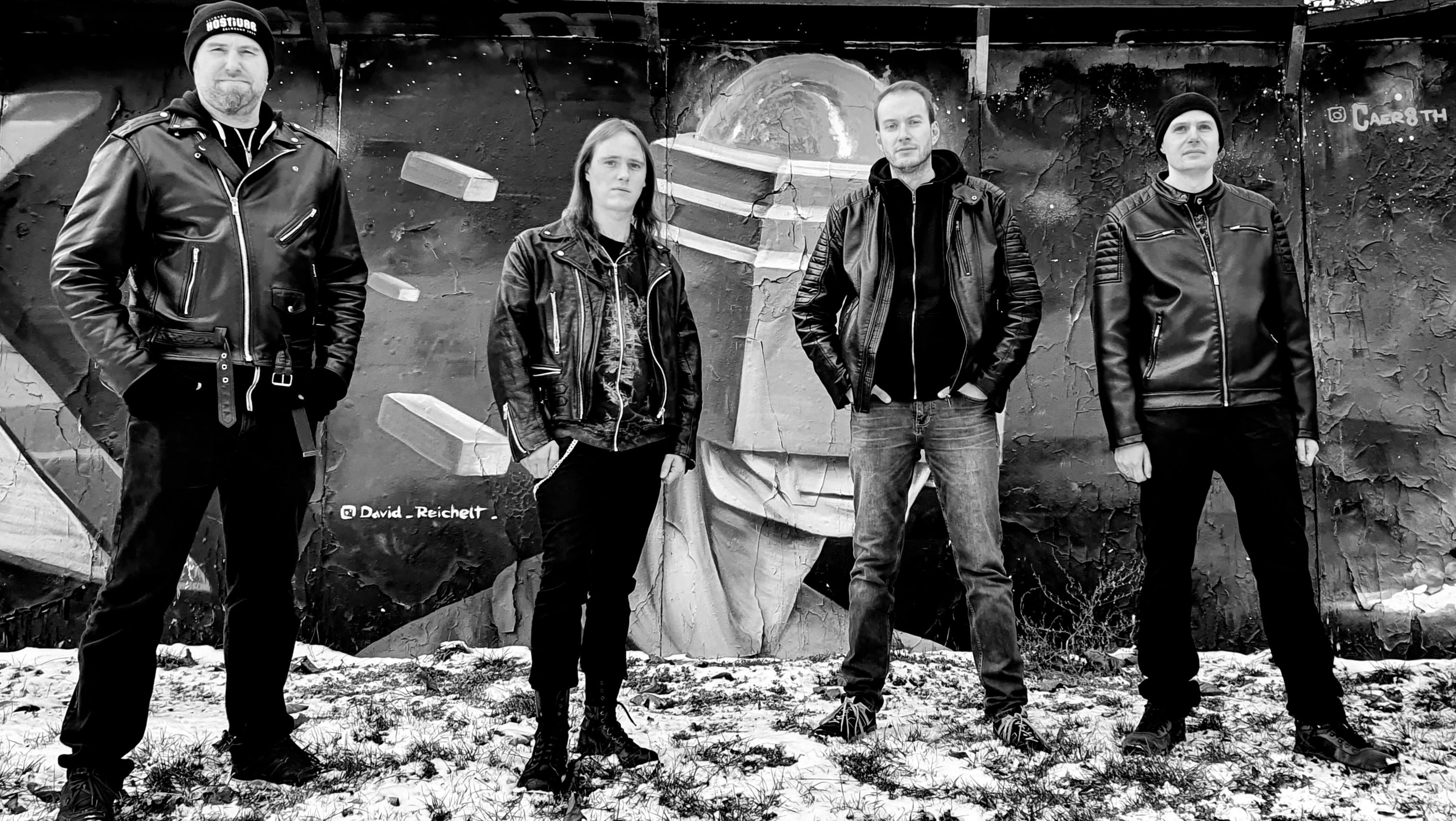 !!!THRASH METAL FROM CZECHIA!!!
Welcome to the FILTHY DOGS OF METAL Webzine.
Tell us a few things about BLUE SCREEN OF DEATH (Members, Starting Year etc).
The band was founded in 2012 in Prague-Czechia. Coincidentally, all the founding members worked in the IT sector. That's why we named the band Blue Screen of Death. We released the first BSOD album and in 2015 we broke up. In 2019 we renewed the band with new members. Original members are Jan -guitars, Rift - drums and new members Rene - vocals, Krzysztof - bass.

You have recently released your EP ''Descent into Madness''. What is the Feedback from your audience as well as from the Press?
The EP came out recently and we don't have good PR. So many people don't even know about us. But from the few channels that we were able to send to the world, the reactions are very positive and we were pleasantly surprised.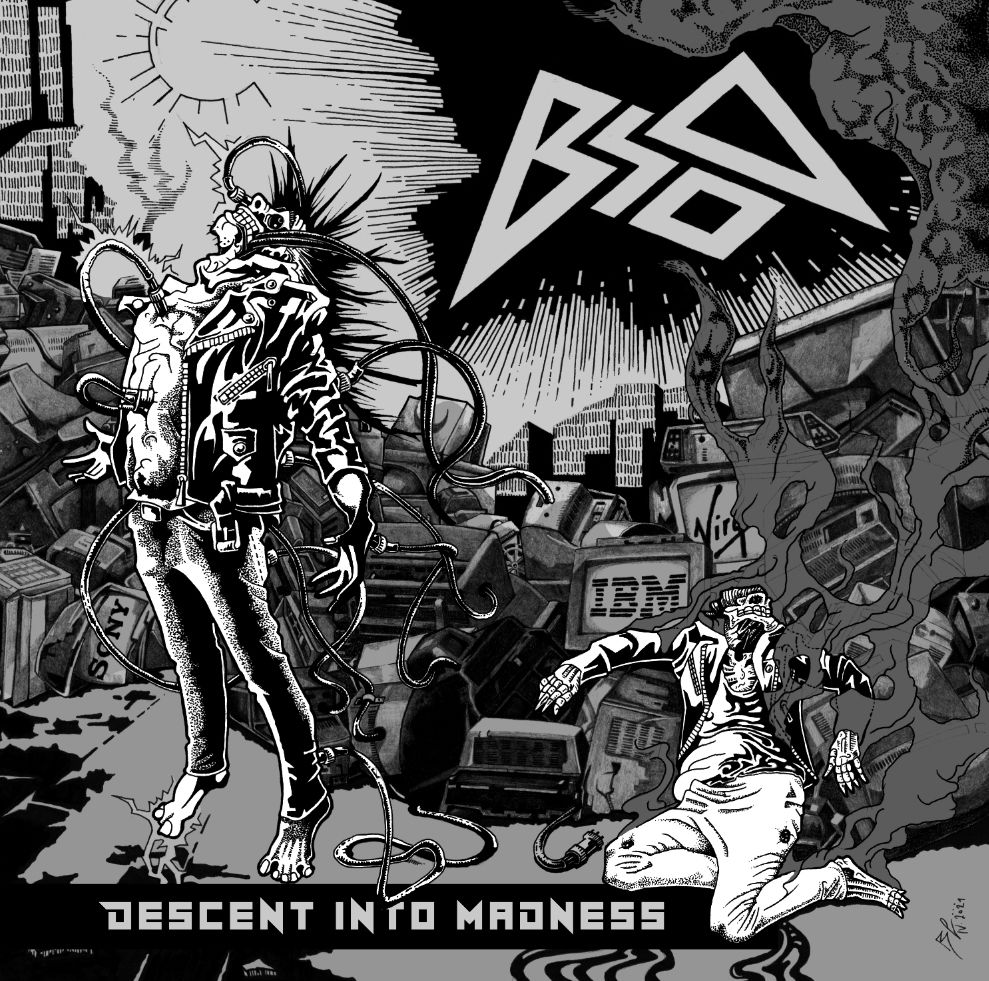 Label or DIY and why?
The first album was recorded with a hot needle in just 3 days and is recognizable by quality. So there was no reason to look for the label. However, we are trying to find a label for EP Descent into Madness. We have several offers and we are waiting for the completion of the booklet graphics. So we'll see.
Do you prefer Vinyl, Tape, CD or Digital Format and why is that?
At this point, all physical media are dead. We prefer digital streaming, such as Spotify, Bandcamp, etc. But we know that many fans still collect it. That's why we want to release our EP and future albums in smaller quantities, at least on CD. Vinyl would be nice, but we're an unknown band and it's not worth it. Maybe in future.
Your music style is Thrash Metal. Which are your main influences (Favourite Artists / Bands etc.)
BSOD started as a classic thrash band at the beginning. Our influences were mainly from the Bay Area - Exodus, Slayer, etc. At that time we had no experience with this style. We were just learning everything and you could hear influences from our previous bands styles such as punk, HC, crust, heavy metal and rock n roll. With the new line-up and the EP Descent into Madness, we moved more towards Swedish death metal. We like old school like Entombed, Dismember etc. In addition, Rene's singing is perfect for this style.
Which things, do you think, a Band should sacrifice in order to succeed? Have you ever sacrificed anything in your life for a better future of your Band?
We do not have a recipe for success. We don't do it for fame, money, etc. Yes, we have to sacrifice money and a lot of time to practice and write new materials like any other bands. For us, the band is primarily a hobby.
Describe your ideal live show as a performance Band. Have you already experienced that?
If we play the show according to our ideas and we can transfer energy to the audience, we are satisfied. Live show is like as sport. We have be in good form and to put a lot of energy in it (especially our drummer). It also depends on the reaction of the audience and the quality of sound reproduction. So ideal live show: full club, good atmosphere, great performance, perfect sound. Sometimes it succeed sometimes not.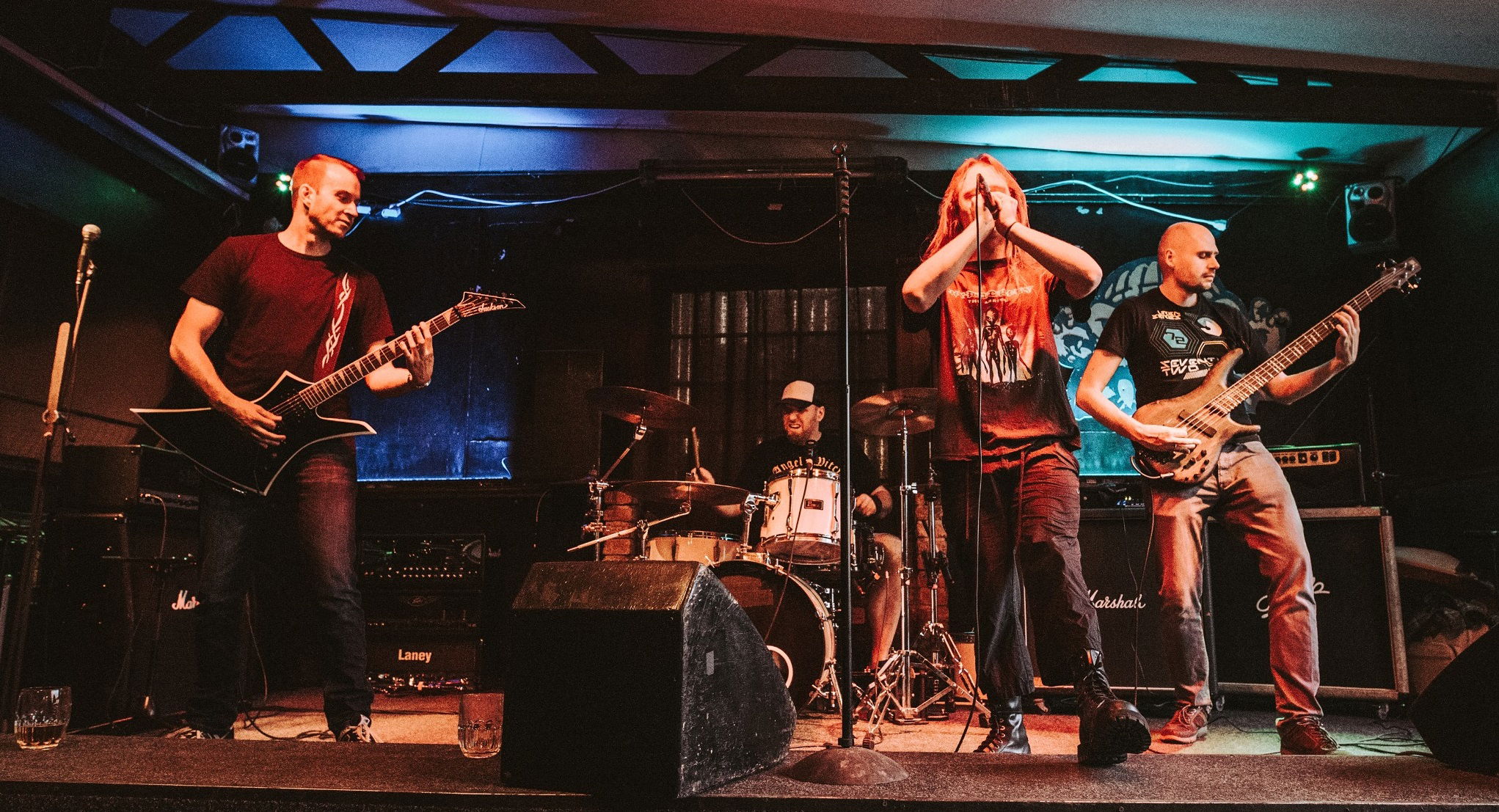 Which attributes, do you think, that a new Thrash Metal Band should have in order to gain identity and be unique?
Developing own way. Not follow current trends and be yourself

Do you believe that Bandcamp and other Digital Platforms help the new Thrash Metal Bands? Which, do you think, is the ideal way for a Band to promote its work?
Yes we do ! We are an example of a band that is gaining fans from all over the world thanks to Bancamp and other digital media.If we only released a CD, no one would know about us. Digital media helps young bands get around the world a lot

Tell us a few things about the New Underground Metal Scene in Czechia (Bands, Fanzines, Webzines, Metal Clubs etc.)
The Czech scene, especially the Prague scene we know about, is shrinking every year. For young people, metal is no longer as attractive as it used to be. But there are still pubs like Hells Bells, Error and music clubs like Modra Vopice (Blue Monkey) where you can still meet metal fans. We also have several festivals focusing on metal music. One of the most famous is Brutal Assault. This festival has built a name around the world. It's unbelievable that some fans even come from South America to visit this festival. The Czech scene does not seem so interesting to us. There are some good bands that have managed to establish themselves in the world. For example: Malignant Tumour, Brutally Deceased, from the past: Masters Hammer, Krabathor who started playing again.

Do you know anything about the Hellenic Metal Scene?
We know only a few famous metal bands from Greece like: Rotting Christ, Septicflesh, Suicidal Angels. Progress metal band Mother of Millions. We don't know much about your scene.

What are your future plans?
Play at as many concerts as possible. We haven't been on stage for a long time because of the covid, and we miss it a lot.

Thank you very much for your time & Keep up the good work! The closure is yours.
Thanks for the interview. It is remarkable that someone is interested in us in Greece.
By Steve the Filthy Dog.
BLUE SCREEN OF DEATH CONTACT:
https://bsodthrash.bandcamp.com/
https://www.facebook.com/bsodeath