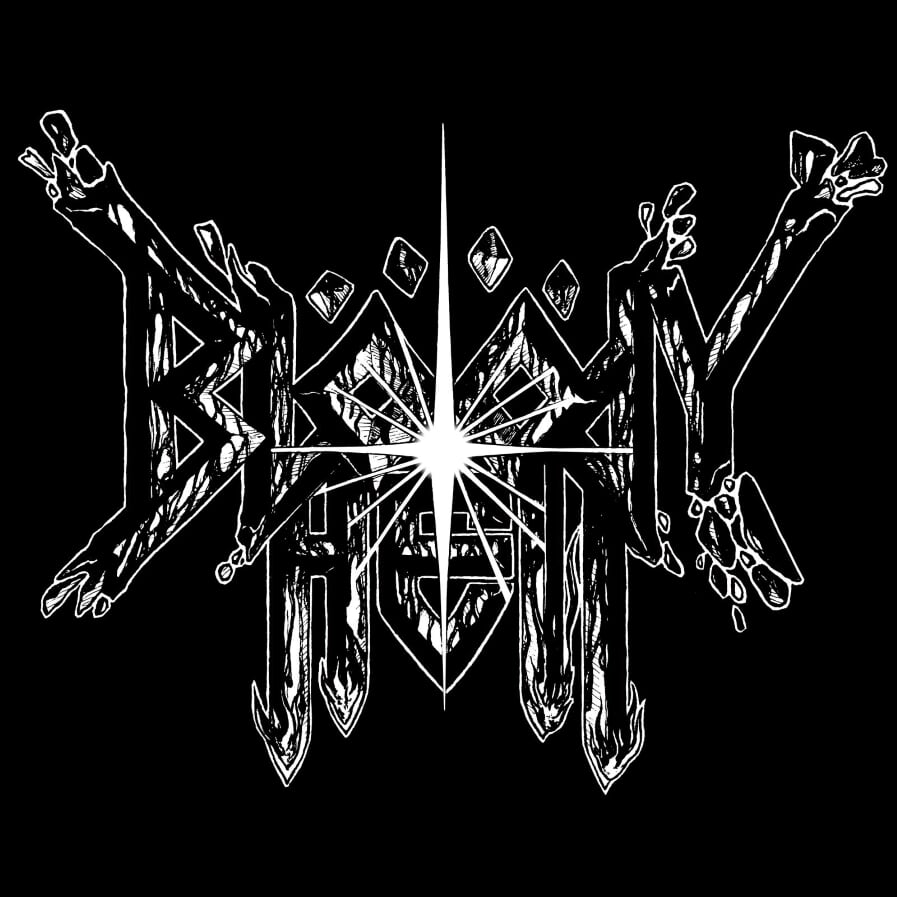 !!!BLOOD METAL FROM NEW ZEALAND!!!
We had a conversation with Josh. Enjoy!
Welcome to the FILTHY DOGS OF METAL Webzine.
Tell us a few things about BLOODY HELL (Members, Starting Year etc).
'Bloody Hell' kicked off in 2019, sparked by myself (Josh) and my pal Alex. We would soon find our drummer (Victor) and start having rehearsals at his place, which had an awesome open space downstairs with plenty of room to move around. Our friend Nik lived in the upstairs room of our rehearsal spot, and would soon come down and ask if we needed a bass player, so we snapped him up on the spot.
You have recently released your album ''Blood Metal''. What is the feedback from your audience as well as from the press?
So from this point we are three weeks into the release, and we are all really happy with the response so far! The New Zealand metal and hardcore communities have been extremely supportive, have also had some great responses from people around the world, its awesome!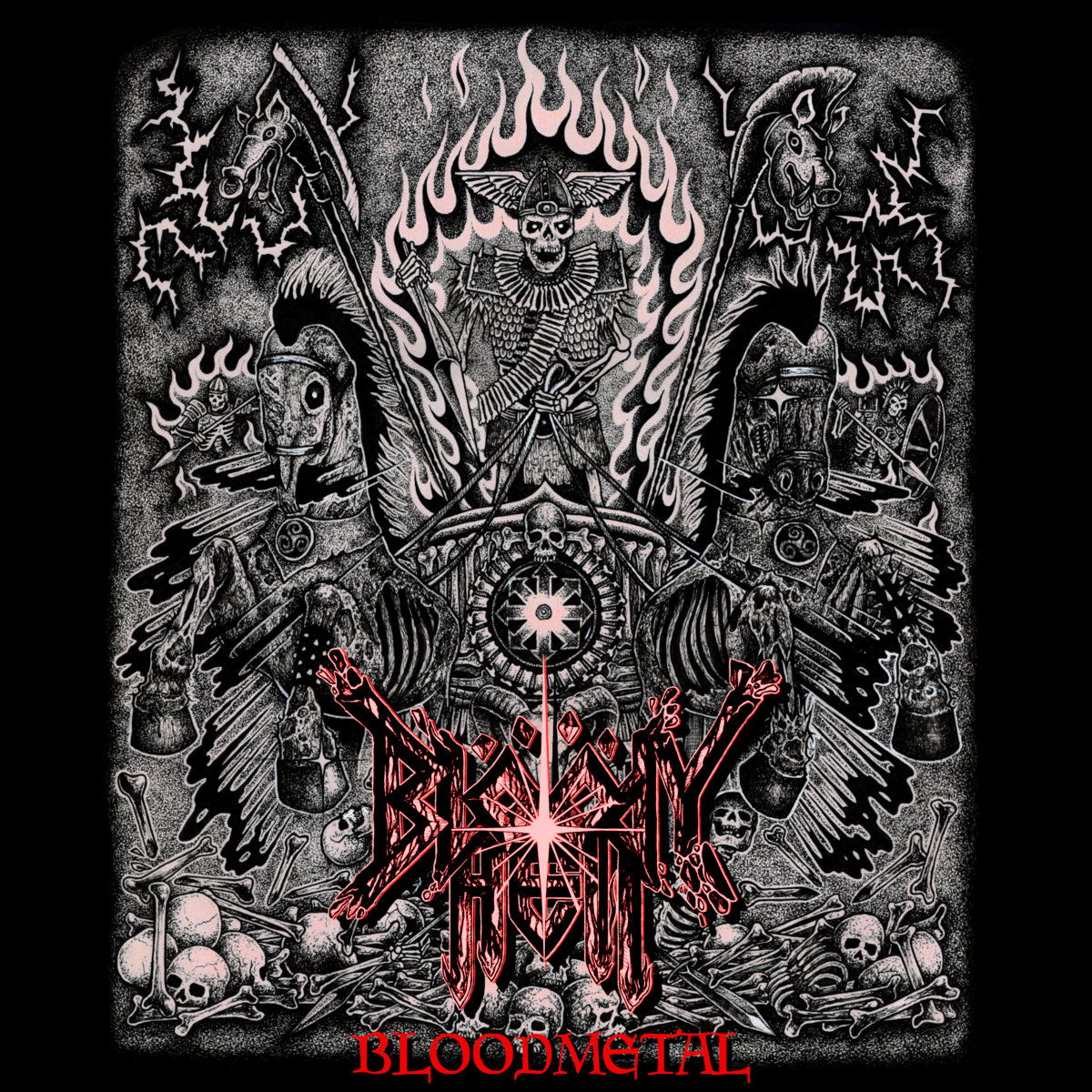 Label or DIY and why?
We are mostly DIY, with the exception of releasing our LP on Landmine records! Not opposed to a label, still working that field!
Do you prefer Vinyl, Tape, CD or Digital Format and why is that?
I would say they all have their place when presenting and creating your music, digital definitely has its advantages, especially when you are trying to get an album out there and nobody knows who the hell you are.
Your music style is Thrash/Black Metal with D-Beat Punk elements. Which are your main influences (Favourite Artists / Bands etc.)
Big influences would be most things that stem from Wolfpack, Battle Ruins, Dark Throne, Dodsrit, Bathory, Deathammer, Speedtrap, Toxic Holocaust. Also big heavy metal influences from Black Knight, ManOwaR, Chastain, Judas Priest etc.
Which things do you think a band should sacrifice in order to succeed? Have you ever sacrificed anything in your life for a better future for your band?
So far no major sacrifices have been taken, but depending on the scale of success you want to shoot for determines how much you need to sacrifice, all of us being family men means family come's first of course. So as long as life at home is all good, then most other things can be sacrificed right? Chuck it on the altar...
Describe your ideal live show as a performance band. Have you already experienced that?
We like to have fun first and foremost, but also maintain the level of intensity we mean to bring! We love playing live and plan to keep it going for a long time.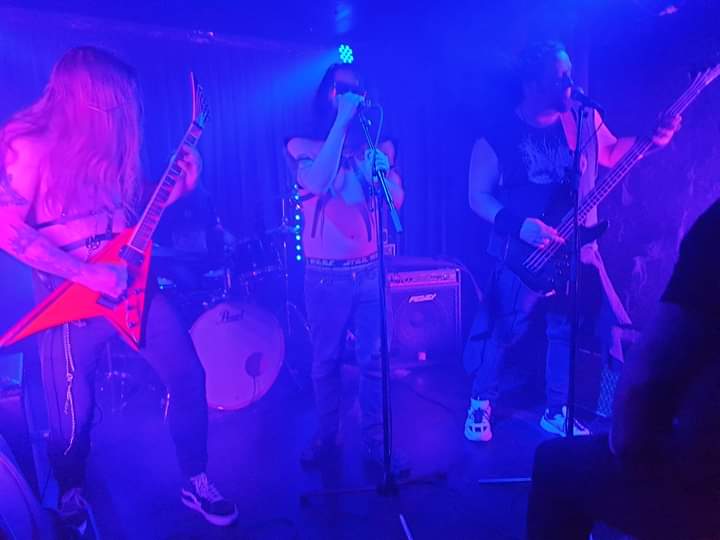 What attributes do you think that a new Thrash/Black Metal Band should have in order to gain identity and be unique?
Shit that's a tough one. Just go for it, don't think about impressing this guy or that guy, knuckle down, set lasers to kill and smash out whatever shit you got hiding in there.
Do you believe that Digital Platforms help the new Thrash/Black Metal Bands? Which, do you think, is the ideal way for a band to promote its work?
Digital platforms are very useful for getting your music out there, ideal for any band trying to get their music out to the world no doubt. There are so many to utilize!
Do you see any differences between the New Zealand Metal Market & the EU Metal Market (Labels, Bands, Fans etc)?
Definitely. EU has a massive draw for all kinds of metal and has a huge fanbase for so many genres, you can see almost any touring band in Europe, you lucky bastards. New Zealand does get a few big internationals throughout the year, but nothing to the scope of overseas. As far as bands in New Zealand go? We have some awesome one's! The likes of STALKER, Sinistrous Diabolus, Blindfolded and led to the woods, Organectomy, Ulcerate, Methchrist, Old Haven are just a few of the stand out bands we have. Metal fans across New Zealand are in a pretty positive state at the moment, death metal and deathcore are very popular that's for sure.
Tell us a few things about the New Underground Metal Scene in Christchurch, Canterbury (Bands, Fanzines, Webzines, Metal Clubs etc.)
The metal community in Christchurch has quite a few pockets of different fan's, and has quite a lot of variation for a small city. Our most popular bands are our death metal acts such as Organectomy and Blindfolded and led to the woods, but rightly so! But with genre and parameters etc aside all these different genres meld together to form some outrageously awesome shows in Christchurch and all around New Zealand. Not much of a zine thing happening anymore for metal (as far as I am aware?), there are some really cool underground hardcore and punk ones floating around though.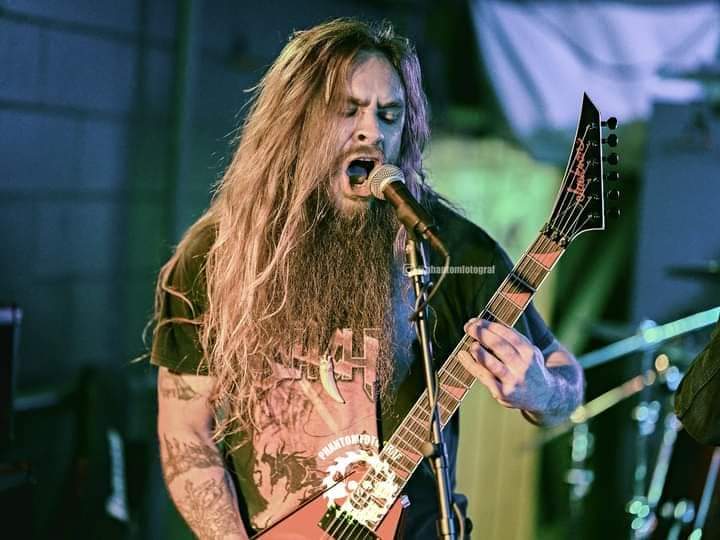 Do you know anything about the Hellenic Metal Scene?
We have heard quite a few Hellenic bands, our latest favorite band being 'Triumpher', they are ridiculously epic and carry that real heavy metal sound insanely well. And of course Rotting Christ!
The last 3 years, worldwide in the world, we have faced many dark, strange & new situations in our everyday life (covid, lock-down etc.) Did all of this affect you positively or negatively?
Personally no, I have not been too badly affected by the lockdowns etc. Everyone I know is happy and healthy, all good! If anything it gave me more time to write more songs.
What are your future plans?
We plan to keep making new music for future releases, and to continue playing show's in New Zealand and hopefully get to Australia and beyond! Right now we are working on our vinyl release for 'Blood Metal' and are preparing to take it around New Zealand in January 2024.
Thank you very much for your time & keep up the good work! The closure is yours.
Thank you for having me! May the blood flow!
By Steve the Filthy Dog.
BLOODY HELL CONTACT:
https://www.facebook.com/BloodyHellNZ
https://www.instagram.com/bloody_hell_nz/
https://bloodyhellnz.bandcamp.com/
https://open.spotify.com/artist/56OSRzrg753S7unoPKnrnx
https://www.deezer.com/en/album/482256875