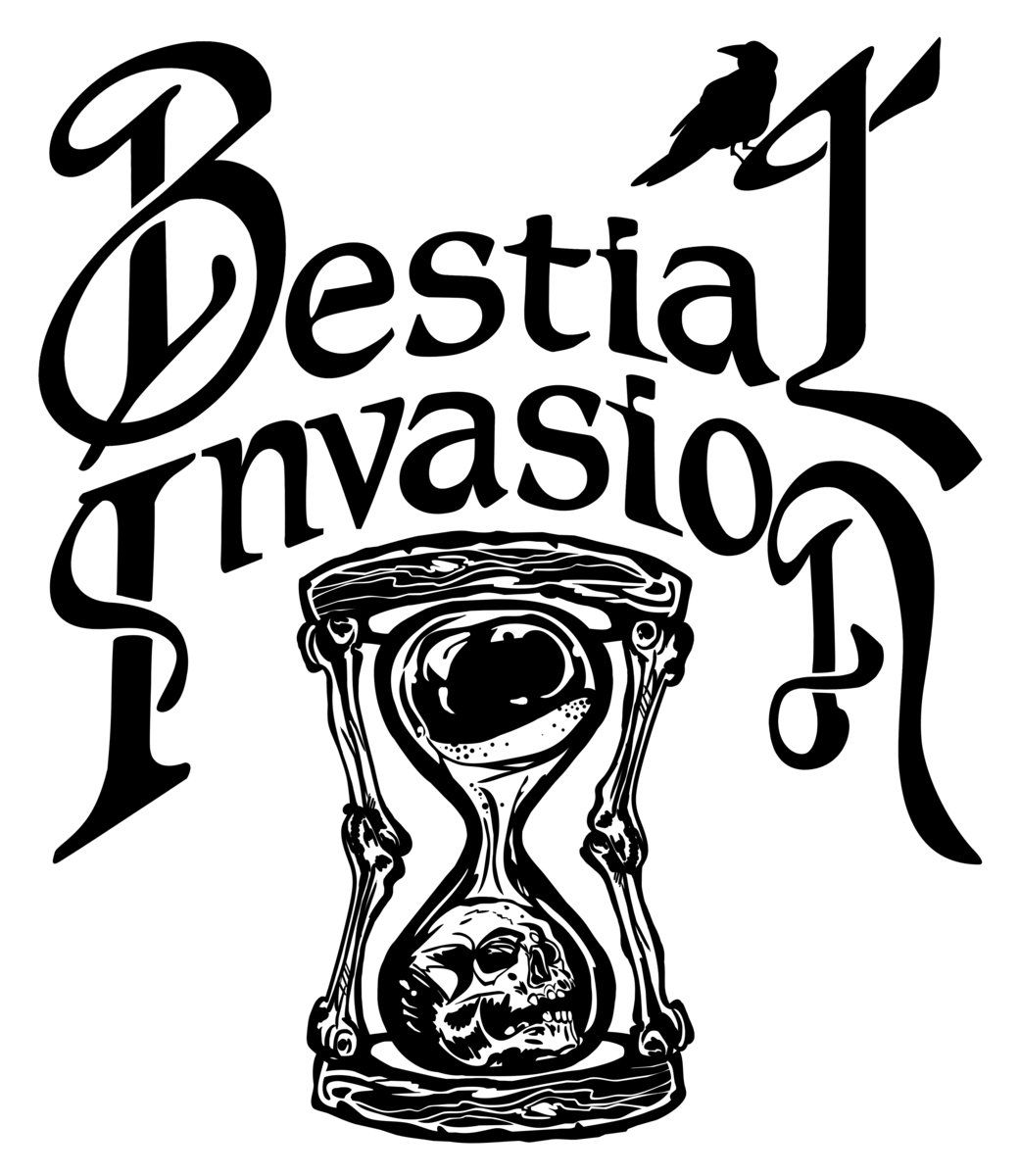 !!!TECHNICAL THRASH METAL FROM UKRAINE!!!
We had a conversation with Serg MP (aka Metal Priest) Bass player. Enjoy!
Welcome to the FILTHY DOGS OF METAL Webzine.
Tell us a few things about BESTIAL INVASION (Members, Starting Year etc).
Bestial Invasion is a Ukrainian-Russian project of 5 people. We play technical thrash with different other influences. The band was founded in 2014 in Ukraine. Released 3 album already and here in October will be the fourth album from which you will be stunned!

In 2019 you have released your album ''Monomania''. What was the feedback from your audience as well as from the press?
We received a lot of praise from fans and the press. It was our little breakthrough. I think if the album came out on a big label, we would blow up the whole music world! And even after two years there are still positive reviews from different music portals!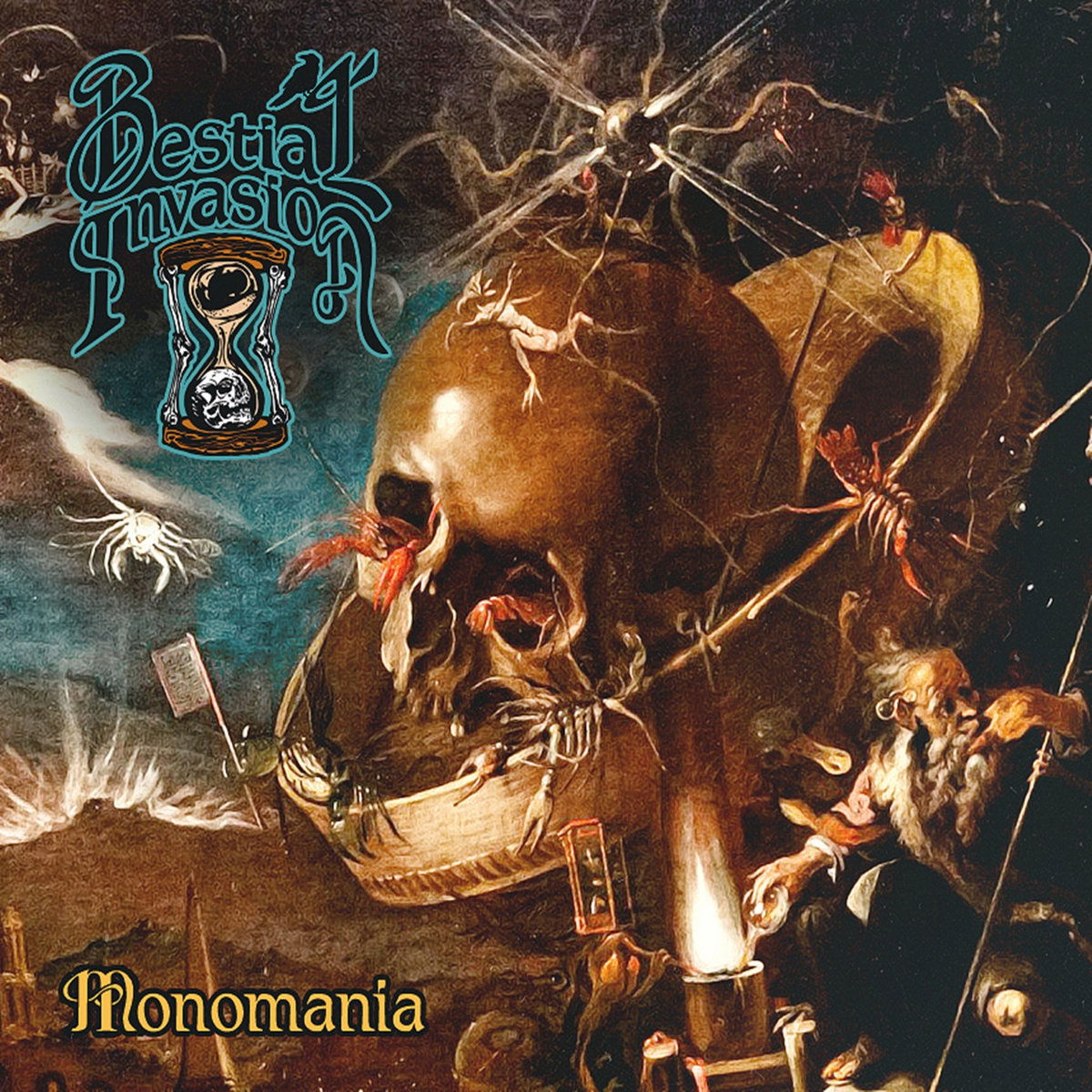 Label or DIY and why?
We are signed to the Ukrainian label Nocturnus, and we also cooperate with the Dutch Metal Warriors. We don't have time for DIY

Do you prefer Vinyl, Tape, CD or Digital Format and why is that?
Our albums were released on CDs, tapes and next year they will release 4 albums on vinyl. So our band honors the tradition of physical media and considers it an important attribute of the album. Personally I have a big collection of CDs in the amount of 1000 pieces.

Your music style is Techno-Thrash Metal. Which are your main influences (Favourite Artists / Bands etc.)
We try to play our own music and not to copy anyone. We want to be an individual band, not another faceless thrash band. I personally listen to: Forbidden, Atheist, Realm, Toxik, Raven, Dark Angel, Watchtower, Anacrusis.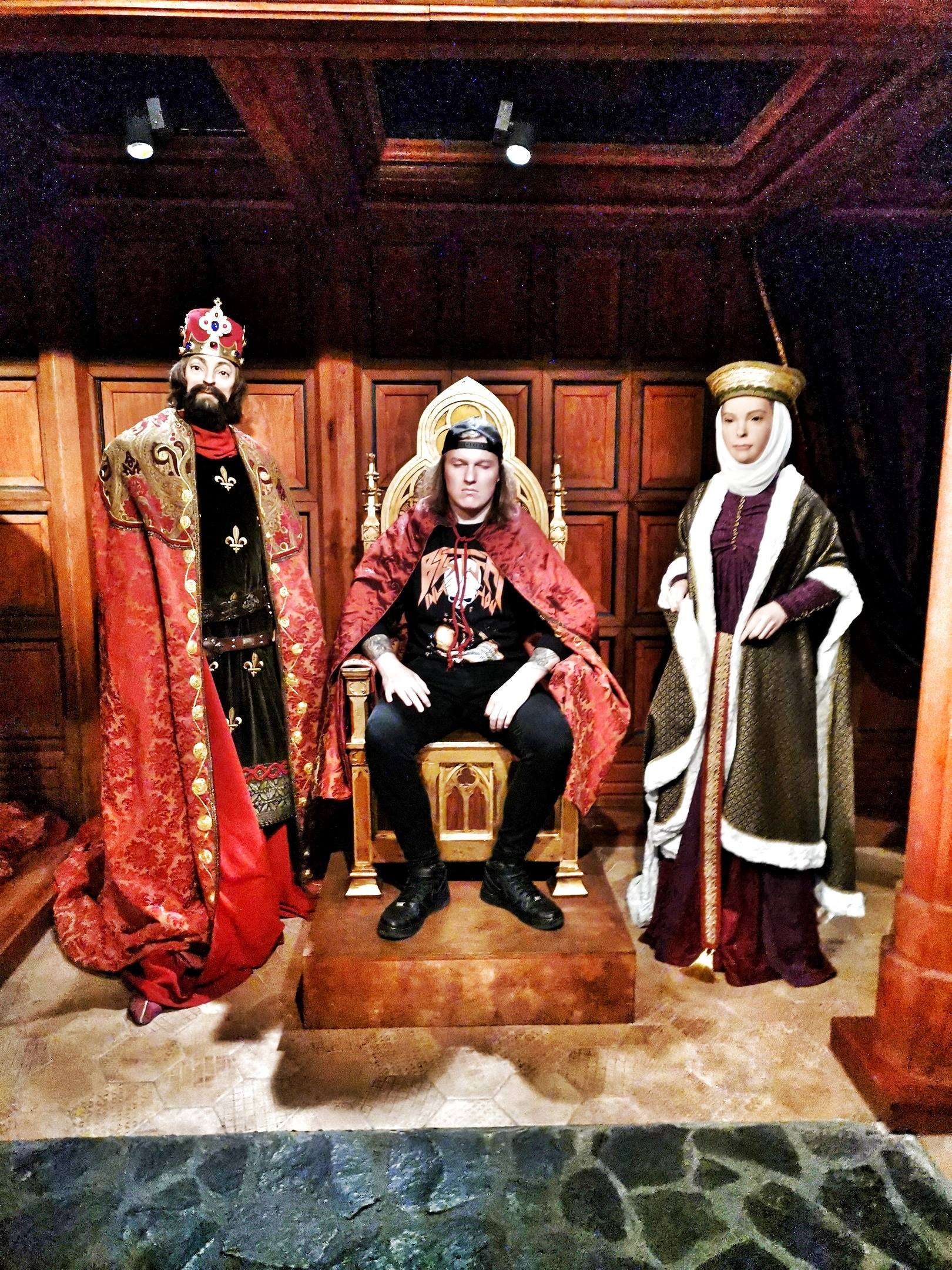 Which things, do you think, a Band should sacrifice in order to succeed? Have you ever sacrificed anything in your life for a better future of your Band?
In order to succeed in today's metal business you need to invest a lot of money in your creativity and then maybe you will be noticed and help you become successful later. You also need a little bit of luck. It's also important to be able to play interesting music, which a lot of people have problems with. We didn't sacrifice anything especially globally, we just spent time and money. For us it is an expensive hobby)))
Describe your ideal live show as a performance Band. Have you already experienced that?
It has to be a huge stage with good sound and light, so it would be of high quality. Also there should be a lot of people, so that I could then jump off the stage into the crowd and not get injured))). We had a similar concert 6 years ago and it was awesome!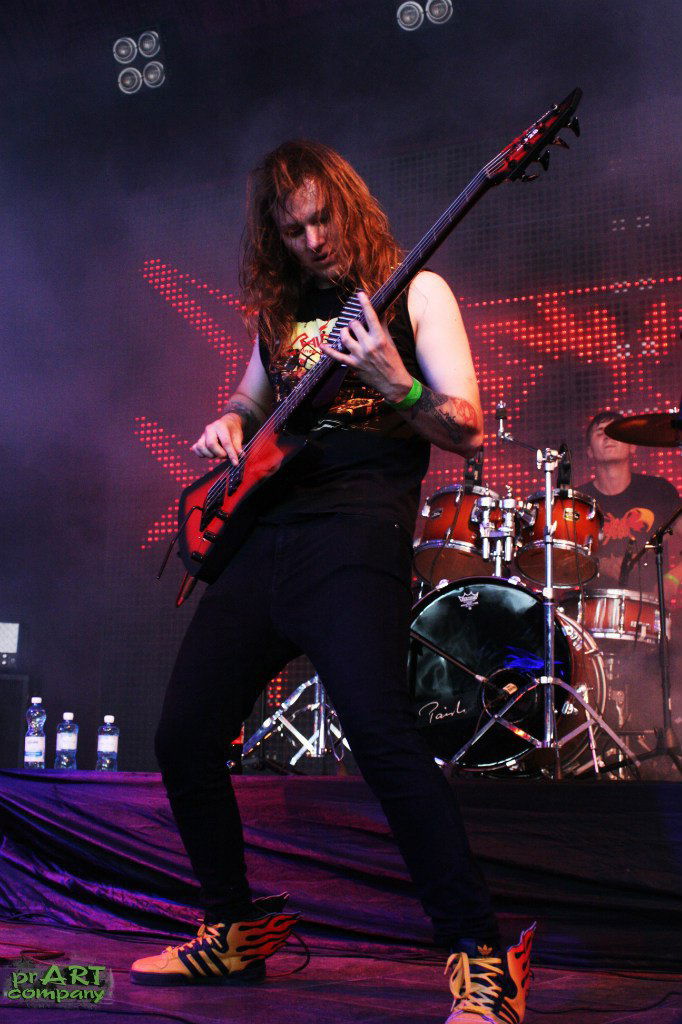 Which attributes, do you think, that a new Thrash Metal Band should have in order to gain identity and be unique?
The group should just stop copying someone else! The world doesn't need bad copies of Slayer, Metallica, Kreator. The band needs to find their own style and sound, that would be their trump card!
Do you believe that Bandcamp and other Digital Platforms help the new Thrash Metal Bands? Which, do you think, is the ideal way for a Band to promote its work?
I think this platform helps bands without a label make a little money. So I think Bandcamp is good for bands to promote themselves.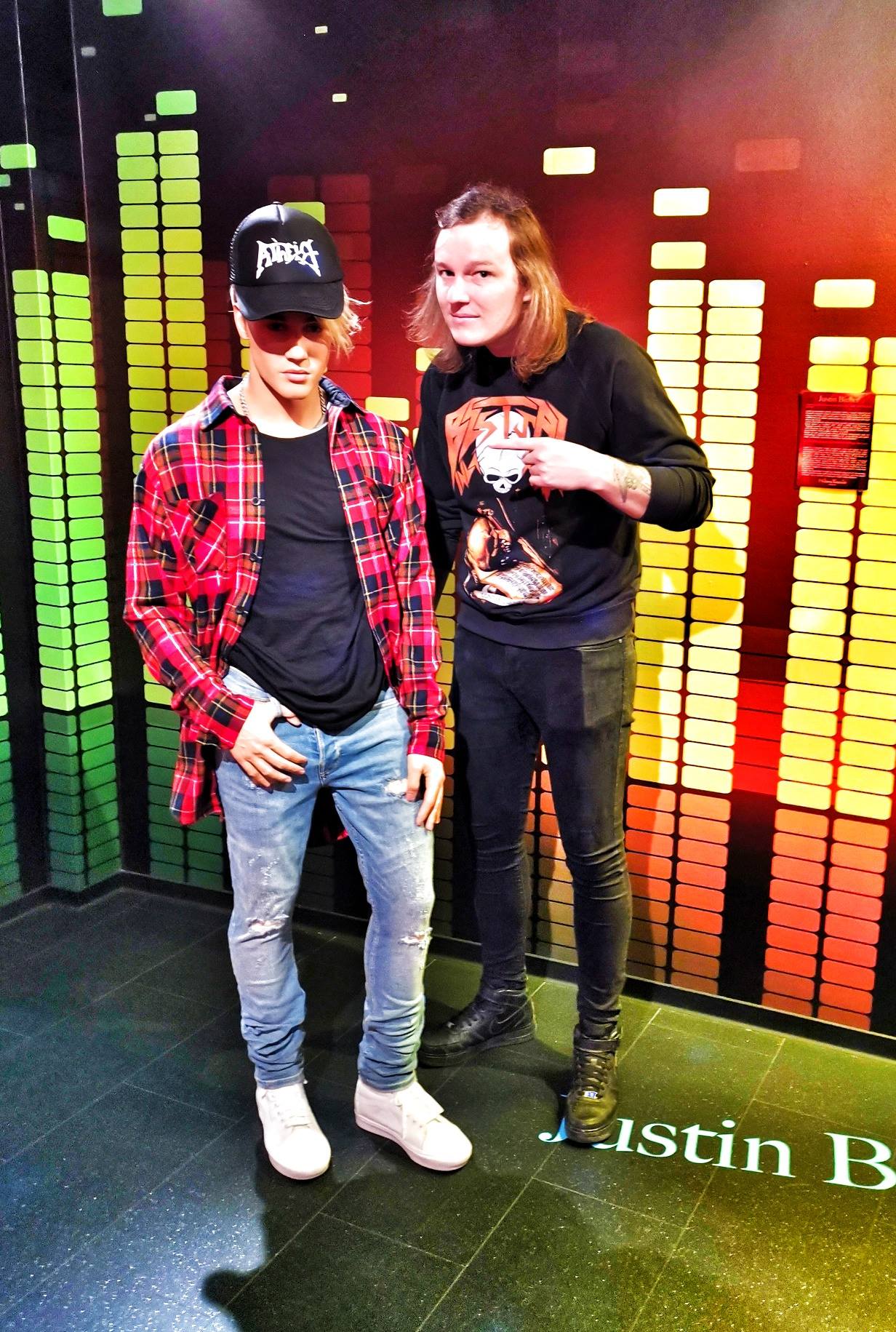 Tell us a few things about the New Underground Metal Scene in Ukraine (Bands, Fanzines, Webzines, Metal Clubs etc.)
Ukraine has a very strong black metal scene, probably one of the best in Europe! It's the pride of our country! There is also a good and ancient metal magazine Terroraizer. In our country we have more or less developed scene, but unfortunately there are big problems with the organization of concerts and festivals, because little attendance and it prevents the development of musical culture.
Do you know anything about the Hellenic Metal Scene?
I only know Astarte! Great band! Too bad Tristessa died... I also really like Flames since Greece! Since you asked such a question, it will be an occasion to get acquainted with your scene.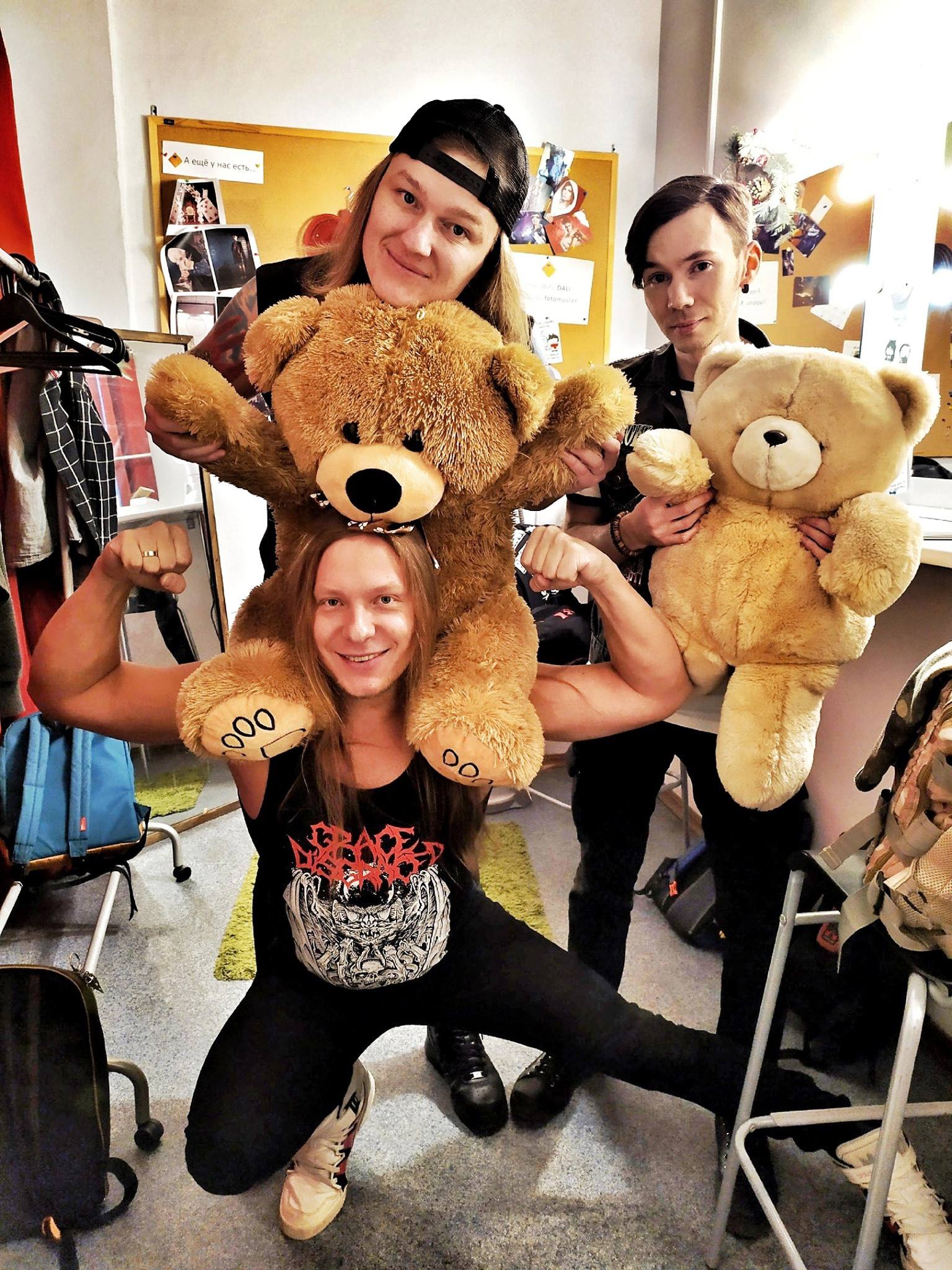 What are your future plans?
I can't answer about the future of the band. In October a new album will be released and then we will see where we will go from here. I will tell you a secret, that since release of the first album I tell all that this last release of group))) The biggest problem of the band is to find money to record the next album and to find a big label to release it. I'm tired of personally paying a lot of money out of my own pocket over the years and being angry that we can't get a good record deal with a big label. It's all exhausting and doesn't add to my enthusiasm. But, time will tell!
Thank you very much for your time & Keep up the good work! The closure is yours.
Thanks for the questions! This was my first interview for the Greek press! And I wish you all to remain true music lovers and not couch posers. Buy music and merch from your local bands! Cheers!

By Steve the Filthy Dog.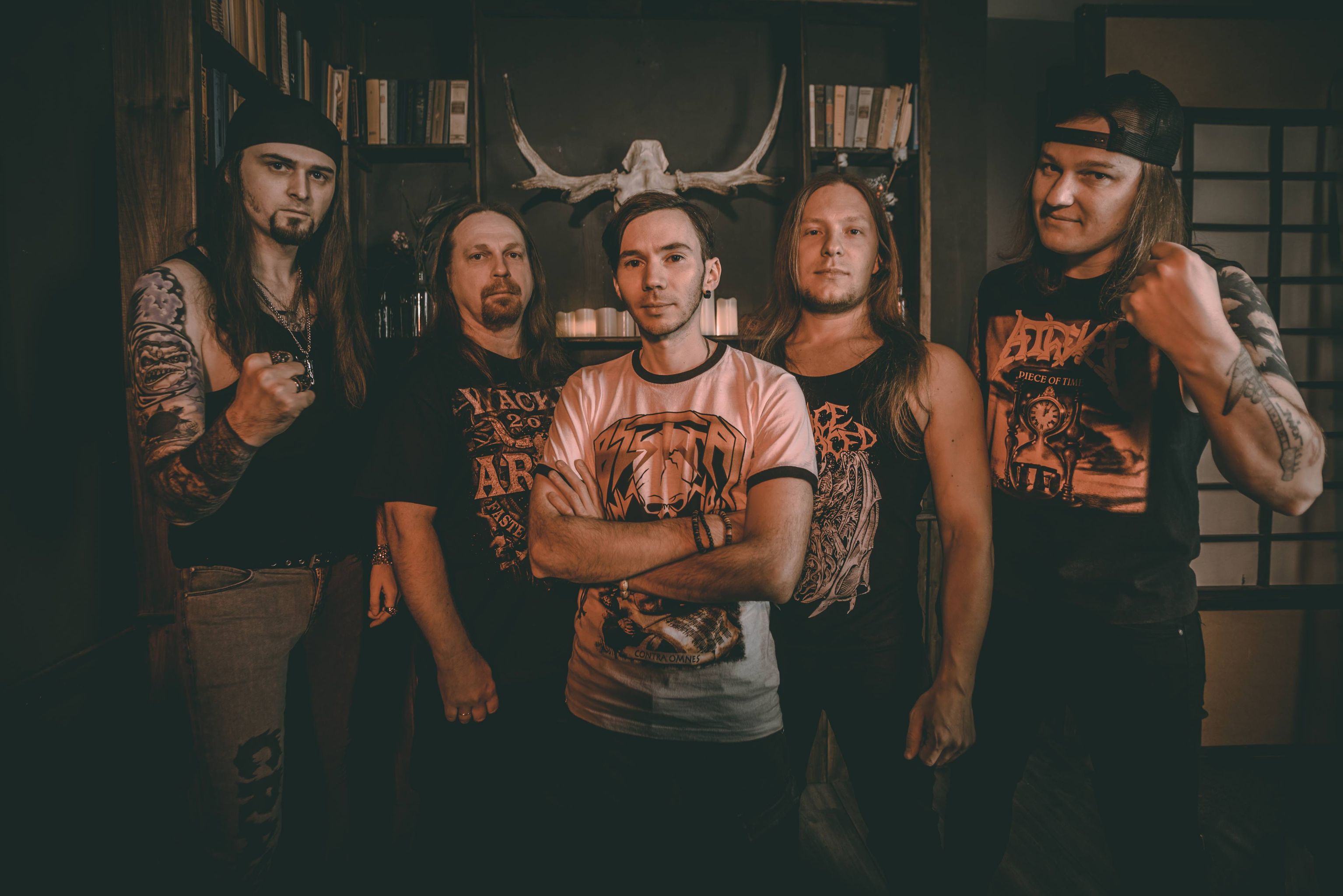 BESTIAL INVASION CONTACT:
https://www.facebook.com/bestialinvasionua
https://bestialinvasion.bandcamp.com/
https://soundcloud.com/bestialinvasion
https://open.spotify.com/artist/1V1QPxEPFf5OHmiRnfpuzY
https://vk.com/bestialinvasionua