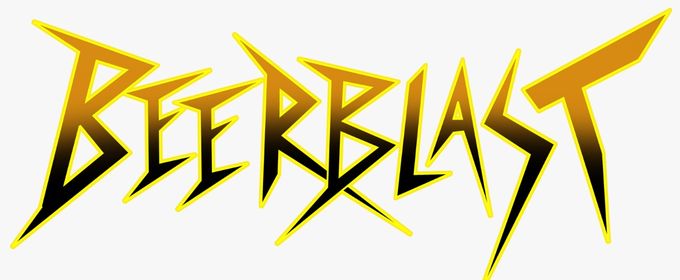 !!!THRASH METAL FROM RUSSIA!!!
We had a conversation with Marcel Zagitov (Guitars / Vocals). Enjoy!
Welcome to the FILTHY DOGS OF METAL Webzine.
Tell us a few things about BEER BLAST (Members, Starting Year etc.).
I believe that 2009 should be considered as the start year for the band. A few months before that three of us, myself, Alic and Vlad, started getting together at my place and making some noise with guitars using drums from GuitarPro. We are old mates and know each other for many years. It was quite natural for us those days getting together, having a couple of beers, listening to music ... So, nothing really changed for us, except that we started doing it with guitars. A bit later, our first drummer Vadim was found through the local website and we've started to work on our first songs and covers. As far as I remember it was in February 2009. Beer Blast were quite pro-active with live gigs in 2012-2015 and had honor to share the stage with some bands who always were big names for us like Onslaught, Kreator, Necronomicon... It was 2016 when I met Aira Deathstorm who plays drums on our latest EP "Attraction of Death". Aira is a quite well-known person on the Moscow metal scene. She plays in her band Fiend and also teaches at her own drum school. Those days I sometimes helped to a Moscow promoter "FMF Agency". That night FMF promoted a gig with a Brazilian band Nervosa. I'd been surprised to see a Russian drummer in their line-up. We got into a chat and it turned out that Nervosa drummer jumped off the tour and the new drummer did not manage to get a visa to Russia. So, Nervosa asked in web whether anyone could play the gig in Moscow and Aira responded to the offer. I was so impressed that it only took her a few days to learn all the stuff for the gig that I asked if I could make a similar request if I needed a drummer. In the end, some time later, it all happened and Aira did a great work on our last EP. Also, it is worth mentioning another member of our team who helps us with lyrics. This is my old friend Dmitry Paskonov. For me it always took quite a lot of time to write lyrics. For Dima it is surprisingly easy. I just have to correct his lyrics to our music. So, finally I just put this part of the job on him. Dima can also be seen in our last video "Attraction of Death". He plays a kind of TV watcher. I'll probably skip the details of how much we drank that night making that movie, ha-ha-ha.
In 2019 you have released your EP ''A Time to Drink and a Time to Die''. What was the feedback from your audience as well as from the press?
I wouldn't say that the EP made a "big noize" from the start as I didn't do much to promote the record. I printed couple of hundreds CD's, uploaded the record on streaming services and that's it. A few months later, my old friend Alex Tiran, who runs his label "Wings Of Destruction" and "Hellz" fanzine, suddenly did us a favor - he published a review on the EP on his website, and right after that I started getting one good feedback after another. It's actually a good example of what you guys doing with webzines, magazines, fanzines, all this is very important for metal bands and fans.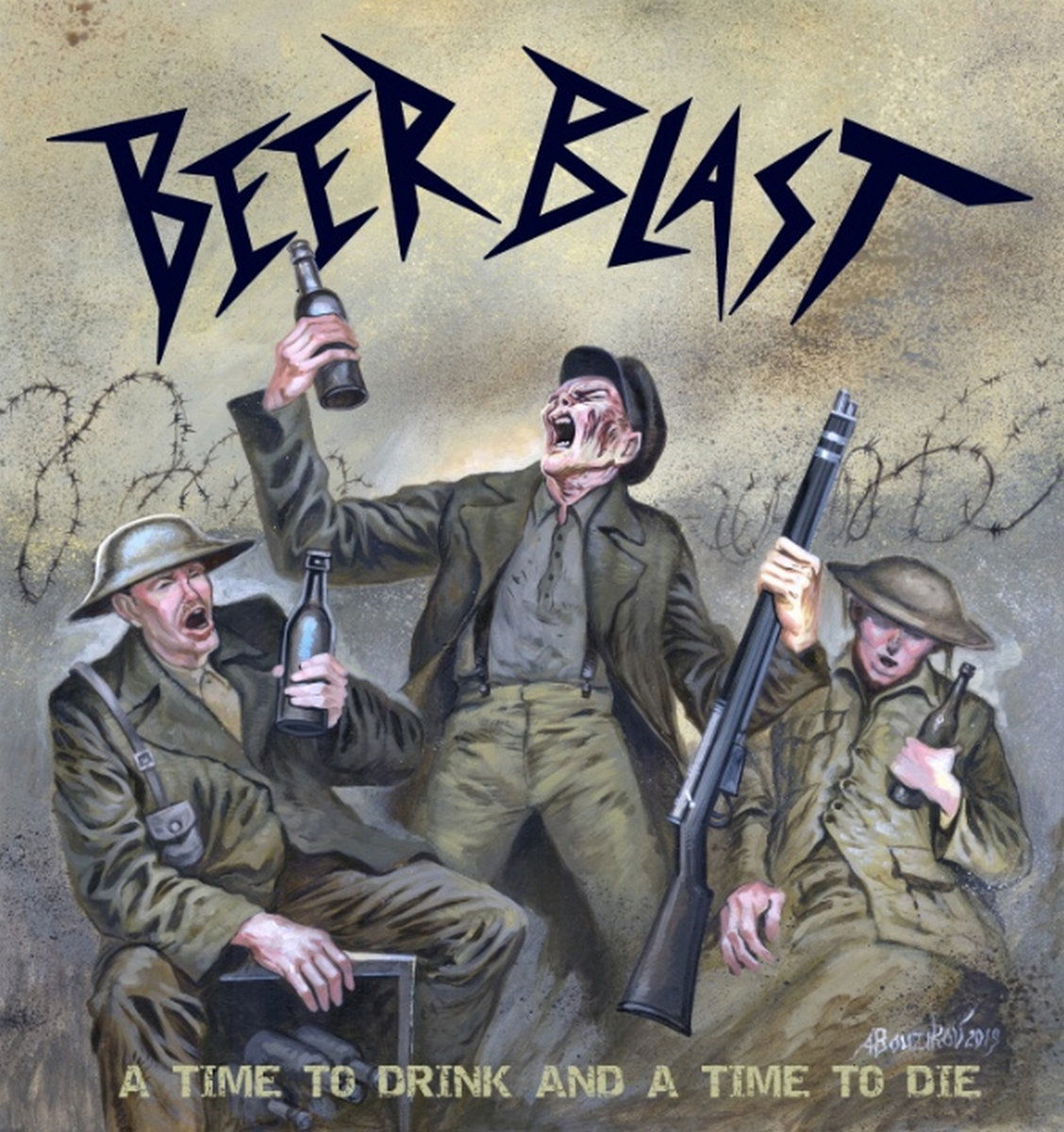 Label or DIY and why?
Up to the last record we didn't even try to get ourselves under a label. But couple of months ago Alex Tiran from Wings of Destruction made an offer to release our latest EP under his label. I know Alex for years. This dude is Metal to the bone and always was. I accepted the offer and it's certainly for better for the band.
Do you prefer Vinyl, Tape, CD or Digital Format and why is that?
I could say that with ages I passed through all the stages. Starting from tapes I came to vinyl, then CD... and after all I've ended up with collecting vinyl again, ha-ha. Of course, today no one needs to prove how comfy it is to use digital formats. A couple of clicks of touchpad or mouse and you get a playlist of favourite songs for today. However, I'm a kinda old school and I still do listening by albums not by tracks. It seems to me that the digital format has greatly devalued the music as such. I remember how it was back in the 1980s. You take the vinyl out of the envelope, put it on the turntable. First you need to remove the dust from the surface of the vinyl. Then you put the needle on and the magic of sound begins, and you take the envelope, examine the picture and the lyrics... A few years ago I realised that I really miss those days when I paid much more attention to it. It literally scares me how fast the time flies nowadays. We're always on the run trying to catch so many things. And that's how we spend day after day and year after year. It's probably age thing as well. So, one day I came to the point that I need vinyl back into my life. This is my showstopper. This is my way to tell the world: fuck off, I'm going to listen my vinyl now, I'm going to look at the picture and lyrics and after 20 minutes I will flip the vinyl to the other side and continue. And all other shit has to wait, ha-ha.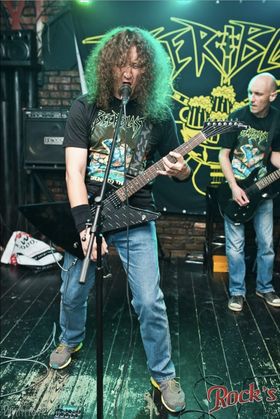 Your music style is Thrash Metal. Which are your main influences (Favourite Artists / Bands etc.)
It's really difficult to say after all. My older brother opened the door to hard 'n' heavy music for me when I was 13. It was the second part of 1980s. At that time, there was such a wave of heavy metal going around the world, which eventually reached the Soviet Union. I remember, my first albums were Accept "Balls to the Wall", Rainbow "Difficult to Cure", Scorpions "Animal Magnetism", ZZ Top "Afterburner"... Also, a massive step for me was when I saw live show of a Russian band Kruiz who came to my homecity Ufa in 1987. I had a few classmates who also were into heavy metal. But what was strange to me, a couple of years later these guys started listening absolutely different kind of music which became popular that time. I'm probably more conservative in my nature. If I like something, I stay on that way and just moving further. That time "further" for me meant something faster and more complicated. So, no wonder that eventually I opened for myself Thrash Metal. I don't think it will make sense trying to figure out a list of my favourite bands for today. Instead I could say what are my expectation for 2021. I was very happy how the year has been started with the new album from Accept. I'm really happy that Charly Steinhauer still moving forward his Paradox. Their last album as always very cool. I was glad to get a new portion of blues from Billy Gibbons. The old veteran knows exactly what to do and how. I feel that I need to come back to the last work from Carcass. Their "Torn Arteries" needs more thoughtful listening. What else is in my wait list for this year is the new album from Running Wild. I'm a big fan of what Rock'n Rolf did from the beginning. And I just can't wait for the new masterpiece from Exodus. The singles they released up to date make me believe that 2021 will be a good year for Thrash Metal.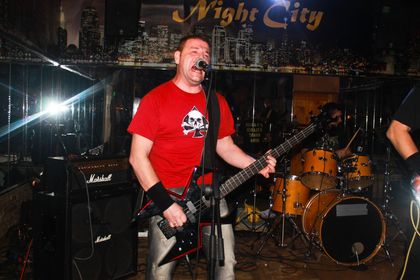 Which things, do you think, a Band should sacrifice in order to succeed? Have you ever sacrificed anything in your life for a better future of your Band?
I believe what you have to sacrifice is your time. When we are youngsters, we have plenty of time for many things. When we are getting older, we starting to have more and more commitments like family, job etc. Also, some people get addicted to alcohol or drugs. There's always something taking your time and it's almost a daily question you have to answer yourself - what are you willing to sacrifice your time for tonight or this week? Do you want to make some money, or you want to practice with your band, or you just simply want to get on piss after hard workday…? Fortunately, we don't need to sacrifice alcohol to make our music, hahaha… That's why we are Beer Blast!
Describe your ideal live show as a performance Band. Have you already experienced that?
I think all my bandmates would agree if I say that the best show was when we presented our first album, "Drunk To The Bone". We played quite regularly those days, we were in good shape as a band and we had a good team of supporters in the venue that night. Also, we had the honor to share the stage with the bands Capellan and Miscreant. These two bands are our old mates. But they've started much earlier and always were good example for me making me think that may be one day I also will do something like them on stage. So overall atmosphere that night was great, and I felt like my kid dreams really came true.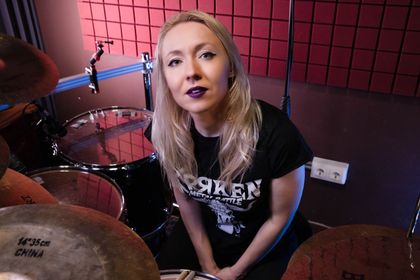 Which attributes, do you think, that a new Thrash Metal Band should have in order to gain identity and be unique?
In my opinion, it depends on what target the band sets for itself. You can talk a lot about the unique style and searching for your own sound to become the next to Big 4. But in Beer Blast we never set such target. I'll try to explain some aspects we have to deal with in Russia to make it more clear. Russia is a very large country, where cities and towns are scattered from each other at a quite large distance, which seriously complicates the logistics of concert tours. For example, our homecity Ufa is located on the periphery, 1,300 km from Moscow. Metal band promoters tend to focus on big cities like Moscow and St. Petersburg because logistic is much easier. If anyone gets to Ufa, it happens once or twice a year only. Now imagine that you are an average metalbanger who lives on the periphery in such conditions. Traveling to the capital for concerts is far and expensive. What would be your request for a local band? For sure, it will not be a request for uniqueness in sound. On the contrary, people want to get what they see on DVD and YouTube. They'd like to feel what it's like being there. They'd like to come to the gig and shout out loud some words from a song they know. Therefore, for a local band it's nice to have their own songs, but it's also very important to fill this gap. That's why we have always paid a lot of attention to cover songs, and there has always been a cover set at our live shows.
Do you believe that Digital Platforms help the new Thrash Metal Bands? Which, do you think, is the ideal way for a Band to promote its work?
I think that when it comes to bringing information about your band to the fans, then any methods are good. Nowadays when people learn that I play in a band the second question they ask is "Are you on Spotify?". So, I think it would be a big omission for the band to deny the importance of digital platforms.
Tell us a few things about the New Underground Metal Scene in Russia (Bands, Fanzines, Webzines, Metal Clubs etc.)
The underground scene rests on the shoulders of enthusiasts. It has always been that way. For the Russian underground scene, as I mentioned before, there is also a difficulty of very long geographical distances. Very often the metal communities are locally isolated and rarely intersect with each other. That doesn't make the whole movement stronger.
Do you know anything about the Hellenic Metal Scene?
Unfortunately, I don't feel myself an expert in Hellenic Metal Scene. However, the story of Beer Blast has a page where we came across with a Greek band. It was very first live show of Beer Blast and we shared the stage with Ilias Papadakis and his band band Memorain. They have been on tour in Russia and that night we supported their show in our home city Ufa. Ilias got together a bunch of very professional guys and they were very cool on stage. I still have very warm memories of that night, the show and the afterparty.
What are your future plans?
We don't have current plans for gigs. But I hope we will manage to make another record in close future.
Thank you very much for your time & Keep up the good work! The closure is yours.
First of all, thank you for your interest to our band. I believe that I am not the only one who miss live gigs and festivals. So, I hope the world gets through these difficult times, and I wish all your readers and myself that these times are over soon.
By Steve the Filthy Dog.
BEER BLAST CONTACT:
https://www.facebook.com/BeerBlastThrashMetal
https://www.instagram.com/beerblast2009/
https://open.spotify.com/artist/0clmz5eut13FqRl9eb3fIO