!!!THRASH METAL FROM CZECHIA!!!
Welcome to the FILTHY DOGS OF METAL Webzine.
Thank you for addressing Bajonet.
Tell us a few things about BAJONET (Members, Starting Year etc).
Bajonet was established back in 2002. The band name (Bajont is Czech equivalent to word Bayonet) was inspired by preferred camping gas bottle enclosure (note: there are two systems bayonet or thread :)). The resemblance to the knife at the very end of a riffle is sheer coincidence (we are pacifists). We are all friends from childhood in one way or another. Only one member left us for good during the period (drummer) and has been replaced by another friend from childhood. All members figure only in Bajonet, nowhere else. Let me point out (with no exaggeration) that we are very handsome guys and so were pushed to choose nicks to fulfil the strict requirements of metal scene regarding ugliness placed on all the supporters. So, the current members are: MαMa Teror (Mother Terror, guitar, vocal), Studna Strachu (Water-well of Fear, bass, vocal), Nitro Temnot (Core of Darkness, guitar) and Thomas von Krchov (Thomas von Graveyard, drums).
You have recently released your EP ''Kult Kurev''. What is the Feedback from your audience as well as from the Press?
One correction: Kult Kurev (Slut Cult) is not an EP it is our regular third full-length release despite the length (which is also Bajonet typical). We are collecting responses from press only on behalf of our production 'Support Underground'. I am personally collector of negative reactions, and there are still a lot luckily, keeping us in consciousness that we are doing well with our message :). Oldschool and primitive.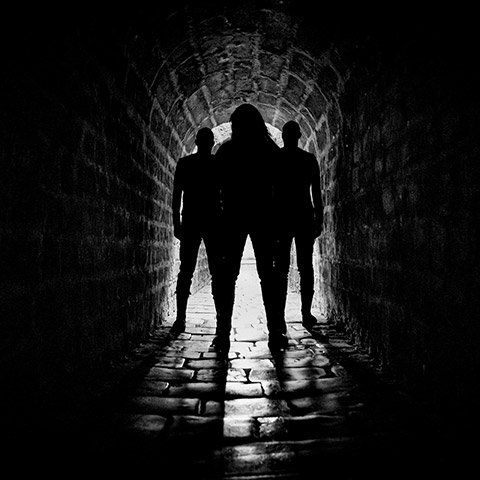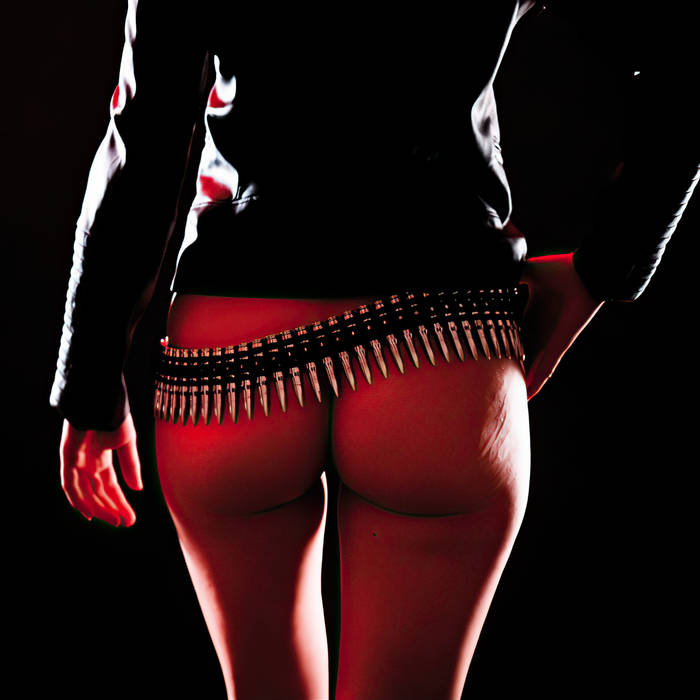 Label or DIY and why?
Whole of our music is recorded DIY. We like the approach to be masters of every note we produce. We can mess around with sounds and layers of instruments independently. Post-processing is realised by profs. We are trying to do everything what's possible by ourselves e.g. artwork (presented under label '1HELLart'), merch production (Studna has his own UG workroom known as 'Merch Slavery'), all photos (Nitro has an atelier, equipment and skills gained through years of wedding and funeral photography), old fashioned propagation and printed material (Thomas works at school of art in Prague) etc. We are part of a label named 'Support Underground' driven by our close friend Konνk whom is supporting many UG bands around here. We are trying to pay him back as much as is in our power. Thanks to him, we reached our level of professionalism, there is nothing more to gain for us in this field. Thank you!
Do you prefer Vinyl, Tape, CD or Digital Format and why is that?
All of our releases are produced in both the vinyl and the CD form. However, we arrange our materials best to fit the vinyl. Vinyl is immortal and everything regarding the plate is big (artwork, booklet etc.). Moreover, everyone from band remember the gramophones from their childhood and so nostalgia take a place for our choice as well. Digital release is the best way to spread materials of course and we like it.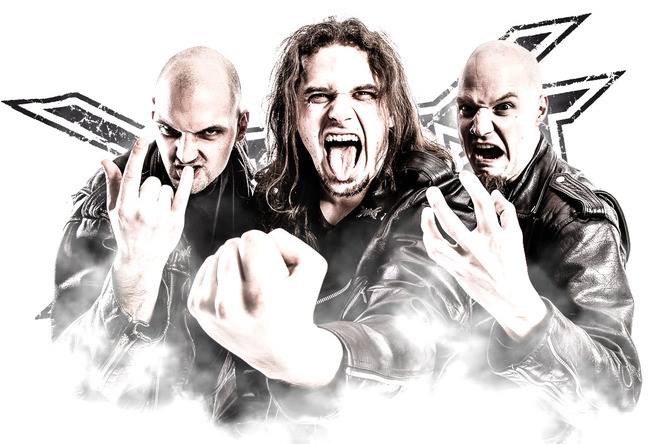 Your music style is Thrash Metal. Which are your main influences (Favourite Artists / Bands etc.)
Bathory. We like mutual influences within local metal scene. See examples: admired band by us (and friends) '1000 Bombs' released a very good song 'Napalm Spitters' what pushed Bajonet (out of sheer envy) to release their 'Acid Drinkers' ('Pνθi Kyseliny' in original with possible translation from our mother-tongue to 'Sour Cunt' also), or composition of a new song is within Bajonet's future planes based on a legend told us by friends form another excellent group 'Majster Kat'. The legend is concern of guy who tried to uncover the secrets of absolute stench, etc. We are inspired by literature we like. Bajonet is our passage to address and meet even famous people we admire (e.g. great actor and voice of Sylvester Stallone in Czech dabbing 'Pavel Rνmskύ' who is acting in prologue of our new album). Everything has its sense and own live.
Which things, do you think, a Band should sacrifice in order to succeed?
Have you ever sacrificed anything in your life for a better future of your Band?
Nothing. Be successful means you are mainstream and in conflict with UG ideas. Create for yourself and be like van Gogh at least (meant as archetype not a person)! Like the others, we sacrifice a lot of time and some money. But all of this is balanced by pleasure and energy. So contrary to your question, we are nutrilized from our band. I had one milestone personally to be frank; to end up with everything when positive response to our work come from local webzine 'fobiazine' which have occurred recently. However, I am too addict to Bajonet to keep my promise :D. I am very proud of Bajonet and I owe it a lot (for meeting girls – including my wife ;) - during gigs at least :).
Describe your ideal live show as a performance Band. Have you already experienced that?
Of course we did! We are not talented; our fingers are crippled somehow and only way we can play is through our hearts like Neanderthal men around a tribe fire! What I enjoy the most is after-gig live. To meet friends, drink together, be social. Once, one guy mosh (and drink ;)) as much that he fell soundly asleep on stage during our chaos. We have experienced one girl go topless during a gig with 'Masturbace' band (it happened during their performance but only by accident, she was too boozed to wait for us, so it counts). We rate as a good gig the one we find hair wrapped in barbed wires we use as requisites.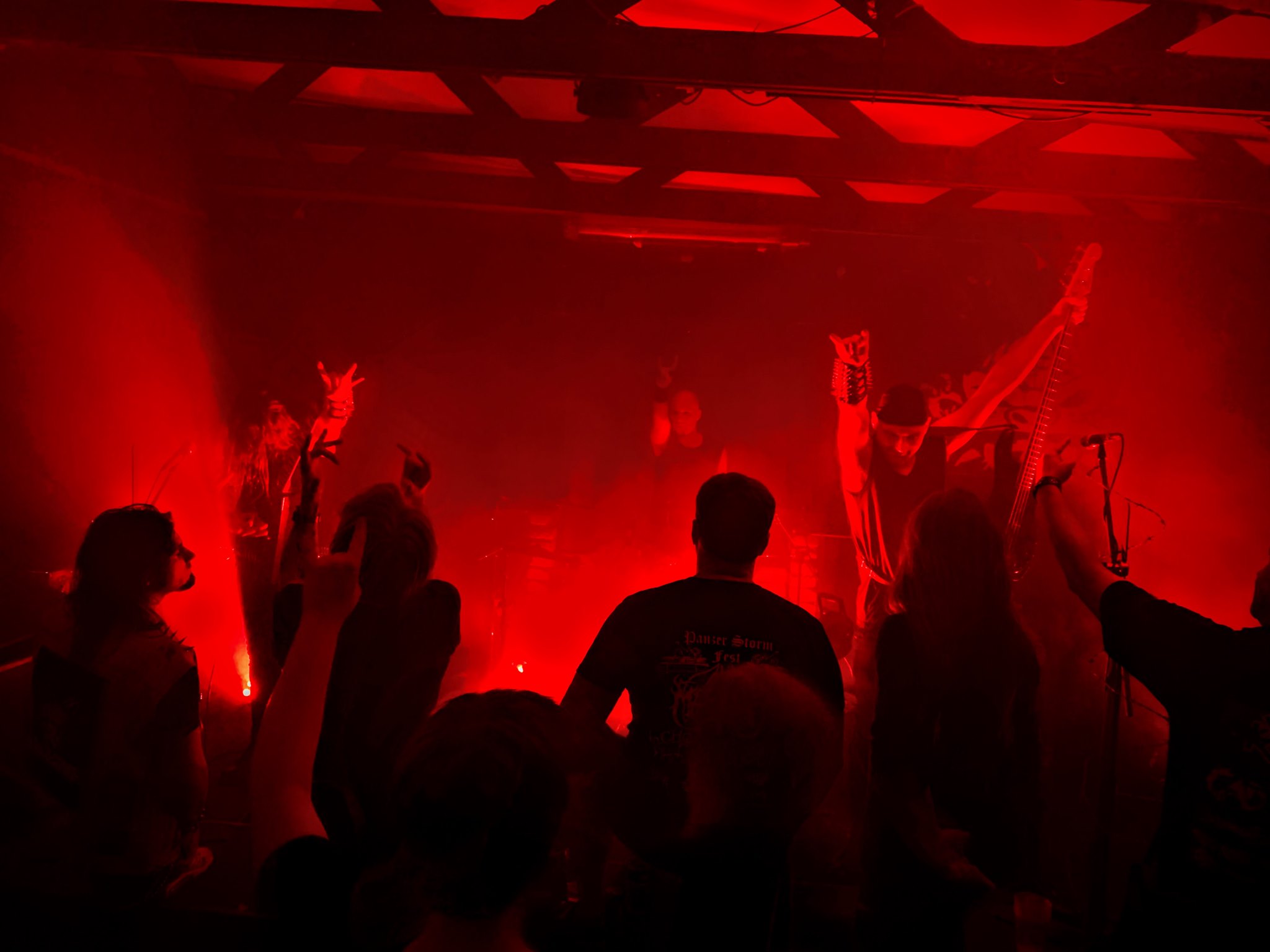 Which attributes, do you think, that a new Thrash Metal Band should have in order to gain identity and be unique?
Please, don't gain identity. It is utopia slowing your motion to be unique (if we are in range of UG scene). Just hold on what you are doing and cultivate your band like garden or orchard (even very ugly one) and let it reflects your personality. Don't bent in front of anyone; don't follow their shitty paths. Or do, maybe the aim is the same :).
Do you believe that Bandcamp and other Digital Platforms help the new Thrash Metal Bands? Which, do you think, is the ideal way for a Band to promote its work?
Yes, I believe. Youtube (e.g. 'New Wave of Old School Thrash Metal' is a very good channel to promote your work).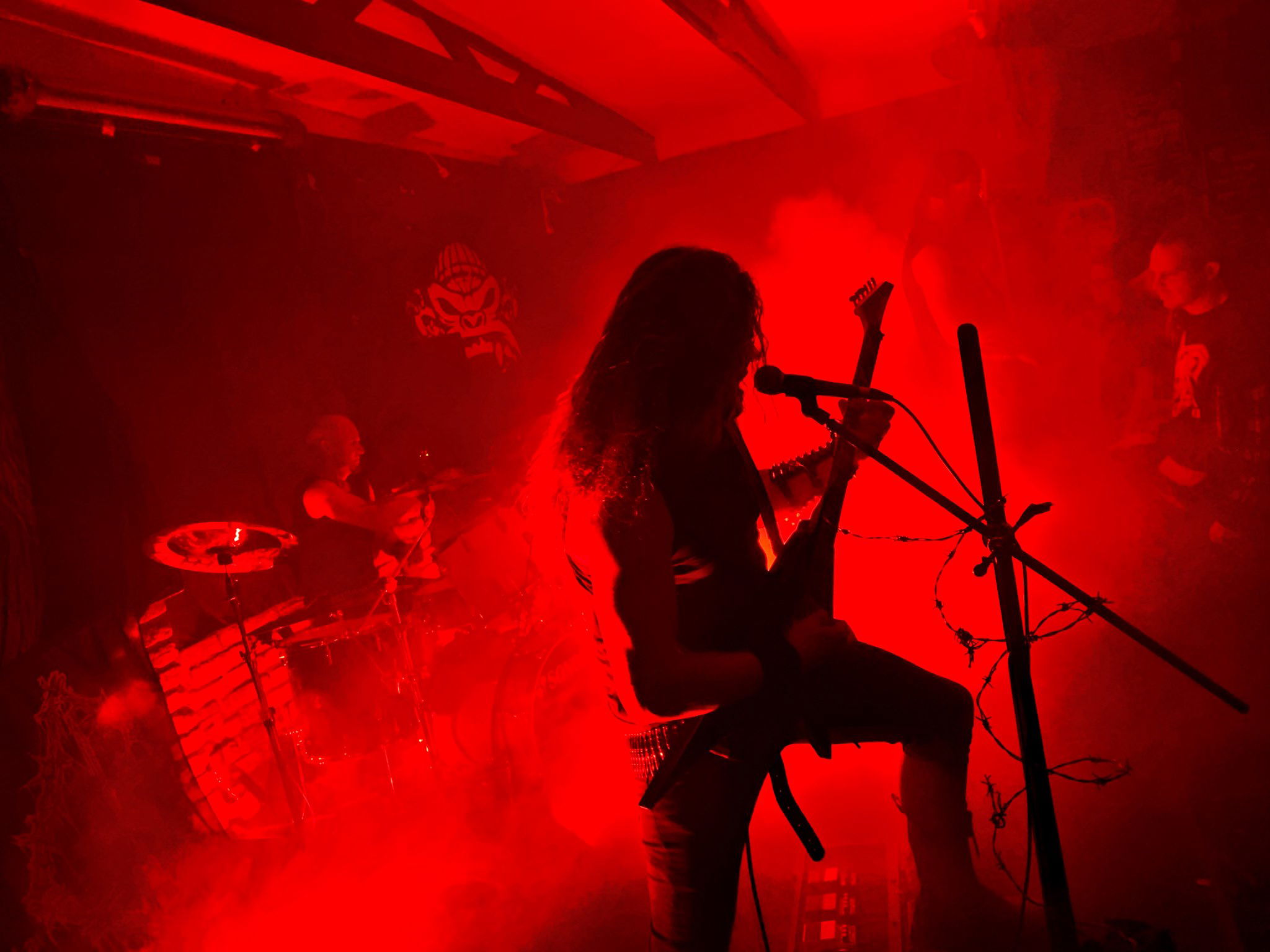 Tell us a few things about the New Underground Metal Scene in Czechia (Bands, Fanzines, Webzines, Metal Clubs etc.)
The community is quite narrow (and tight I dare to say) in Czech. We have bands staying their grounds for a while and still they are young and full of energy, namely '1000 Bombs', 'Laid to Waste', 'Murder INC', 'Fδust', 'Exorcizphobia', 'Majster Kat', 'Radiation', 'Hrobar' and so on. This is environment we are living in and enjoying! There is the most UG club in the central Europe the 'Blue Monkey' in Prague. You have to visit definitely! It is our base and place for annual meeting of local trash called 'Kafest'. Other places are disappearing and new are emerging like in other parts of the world I think. Good feeling to be part of it.
Do you know anything about the Hellenic Metal Scene?
Of course! Everyone around here knows Rotting Christ. My favourites are RavenCult.
What are your future plans?
To do as much art as we can till our death. And then, our children to take over and carry on! To have more children :D.
Thank you very much for your time & Keep up the good work! The closure is yours.
Nothing else to say than to whom may concern: 'support your local bands'. Thank you!
By Steve the Filthy Dog.
BAJONET CONTACT:
https://bajonet1.bandcamp.com/
https://www.facebook.com/bajonet