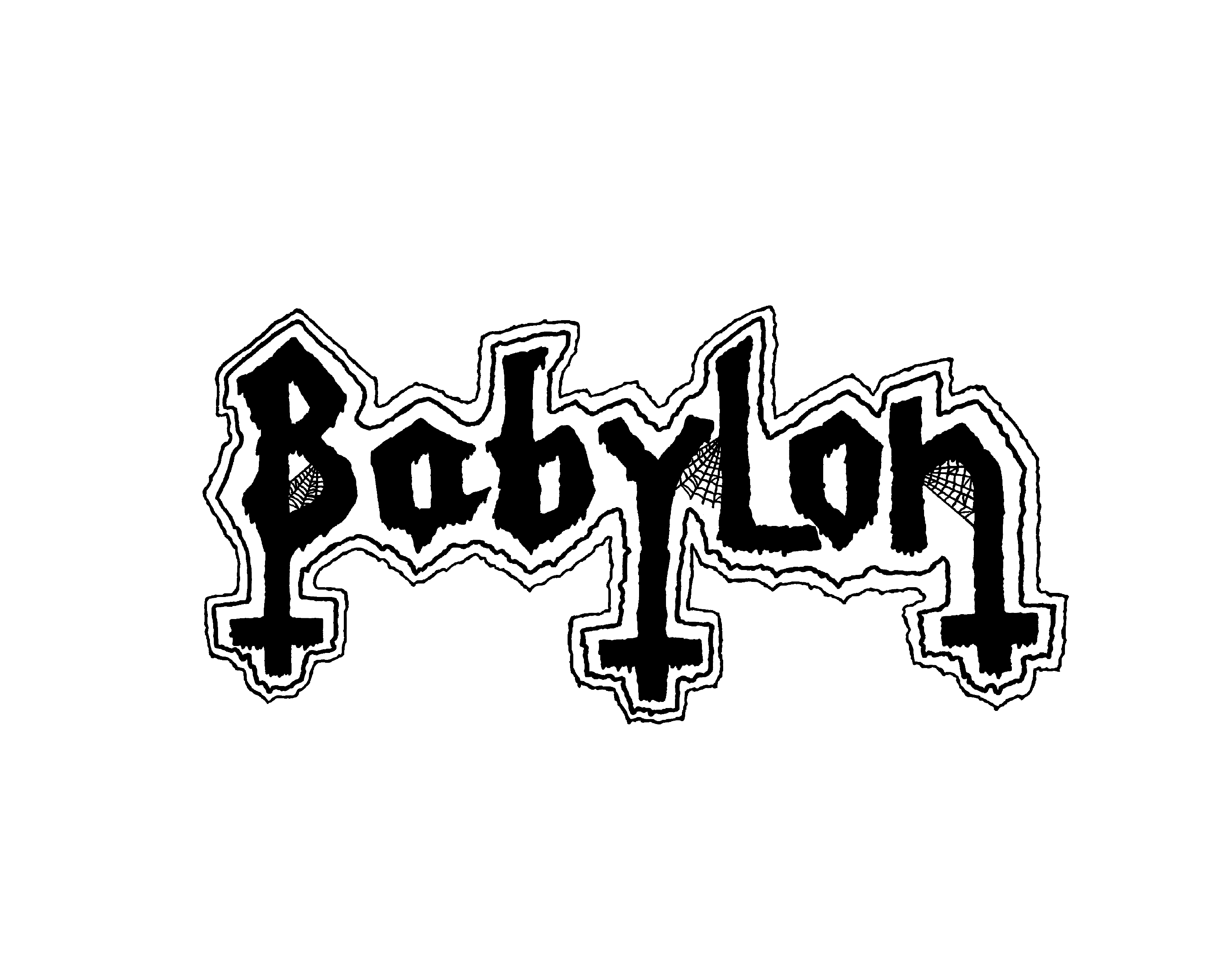 !!!WITCHING BLACK METAL FROM MEXICO!!!
Welcome to the FILTHY DOGS OF METAL Webzine.
Tell us a few things about BABYLON (Members, Starting Year etc).
Hails Maniacs!! First of all, thanks for the opportunity and space in your zine. Well, Babylon started during the year of 2019 as one man band and remains the same to this point. In the first months I released a demo (Satanic Metal Punks) and then a full length tape the past year.
You have recently released your album ''T.G.I.A.O.T.E.''. What is the feedback from your audience as well as from the press?
As the album was released a year ago, I haven't spread it a lot until now. But I have received great feedback about it and for the press, you are the first one to hear it, so maybe in the near future Babylon would be heard for more maniacs.
Label or DIY and why?
At this moment, DIY. I have created a very small diy label called Gomorrah, just to release my music. Also since I do all music and lyrics, also I do the work for recording and mixing at my home studio. But if a label is interested in releasing some Babylon music, it would be great too.
Do you prefer Vinyl, Tape, CD or Digital Format and why is that?
Always physical like tape, vinyl or CD its great. I think this is the right way to create a legacy and maintain the old spirit alive.
Your music style is Black MetalPunk. Which are your main influences (Favourite Artists / Bands etc.)
My all time favourite band is Sodom and for the black metal punk style my bands would be the Mighty Bathory, Venom, Hellhammer/Celtic Frost, G.B.H, The Exploited and the likes.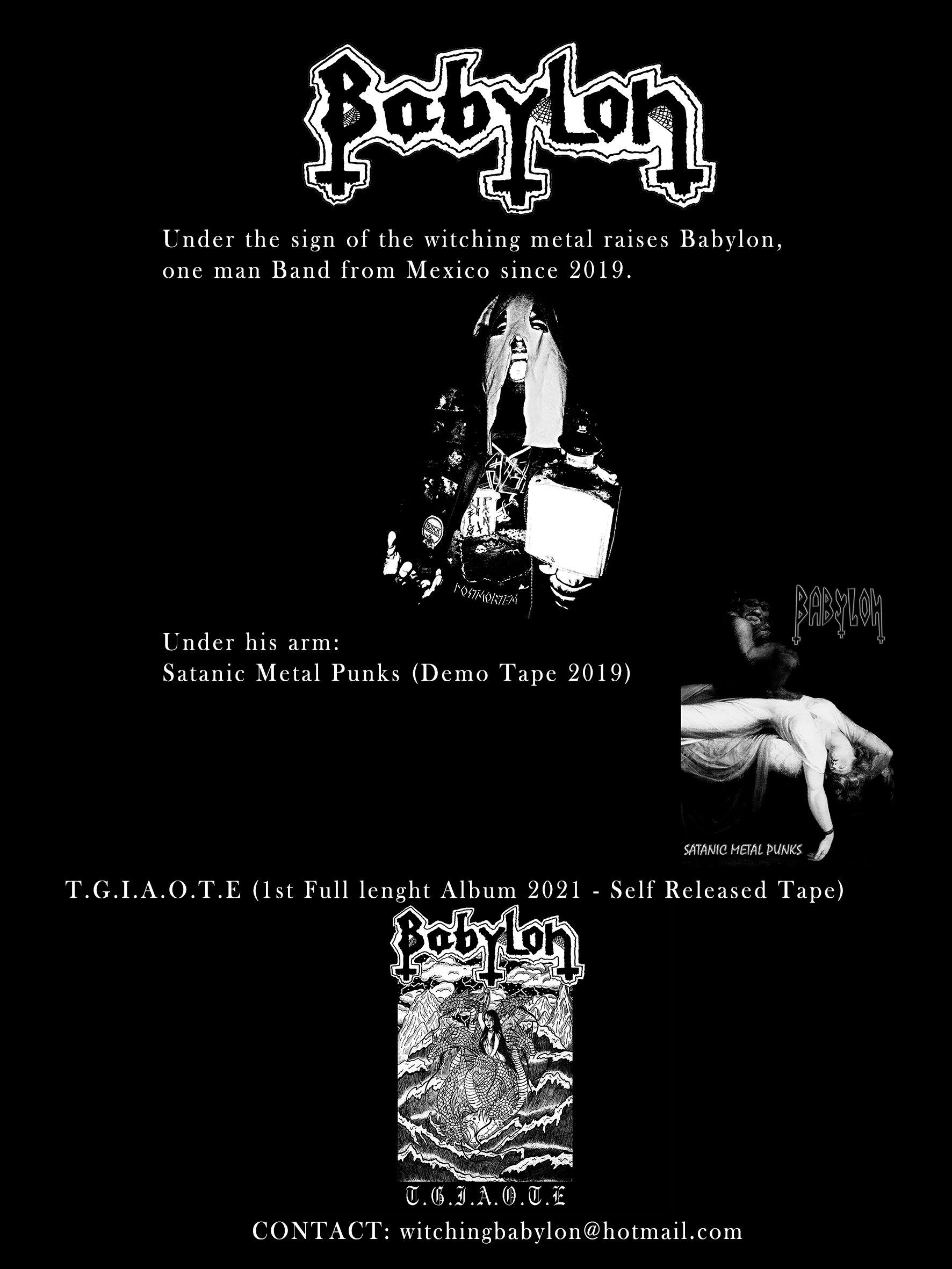 Which things, do you think, a Band should sacrifice in order to succeed? Have you ever sacrificed anything in your life for a better future of your Band?
It depends of what succeed means to every band. Many bands would prefer to change their style only to get bigger deals or gigs. For me, its just the opposite. I would never sacrifice anything to get bigger things, I prefer to keep my attitude and releasing my music by myself or find labels that think the same.
Describe your ideal live show as a performance Band. Have you already experienced that?
At this time I haven΄t played live with Babylon and maybe will keep this way for some time. As this is a one man band, I am focus right now in releasing EPs, splits and albums but maybe in the future could be a live gig. The ideal live show would be to perform with band members and audience that really feels the music and lyrics of the band.
Which attributes, do you think, that a new Black MetalPunk Band should have in order to gain identity and be unique?
Well, as we all know this music genre its based in the classic 80s with all those great bands that started this path, right now is raising high and I think the identity in any band, besides the music, also is the true feeling about this music and not just play it for a trend or whatever.
Do you believe that Digital Platforms help the new Black MetalPunk Bands? Which, do you think, is the ideal way for a Band to promote its work?
In case of promotion, definitely yes. In my case could be Youtube. This is the fastest way to know a band and then buy their material.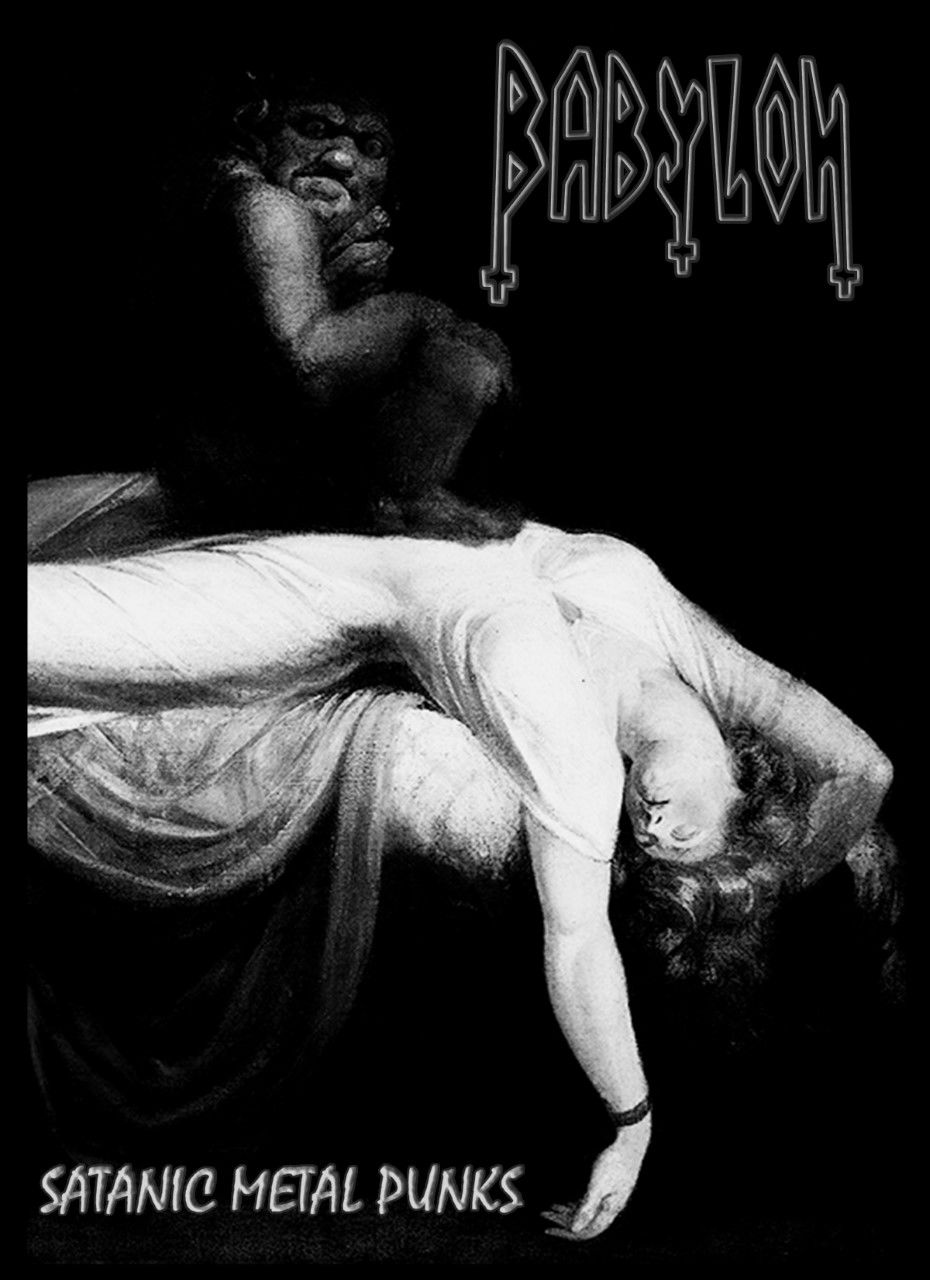 Tell us a few things about the New Underground Metal Scene in Mexico (Bands, Fanzines, Webzines, Metal Clubs etc.)
Well, right now there's a tons of bands who play great and for any style. Regrettably, the scene in general completely sucks, cause if don't have money or the "right" contacts, you don't have the chance to get a great spot in the so called "scene". But, in the other hand, there are still some bands or people who truly supports the underground and we prefer that way.
Do you know anything about the Hellenic Metal Scene?
Hell yes!! From Necromantia, Thou Art Lord to Omega, Ravencult, Chainsaw and a new band I have just know, Speeddevil. The Hellenic scene fucking rules and I hope some day get in contact with some bands out there.
What are your future plans?
This year I will release a split tape with a Japanese band and a new EP. And maybe get in touch with more labels so I could spread the witching metal to many more maniacs!!
Thank you very much for your time & Keep up the good work! The closure is yours.
Thanks for your words man!! Thank you very much for your time too and for your effort and giving the space to many bands around the world. Here is my contact if anyone is interested in getting the past demo or the album: witchingbabylon@hotmail.com. Keep the witching metal alive!!! Cheers and Salud!!!!
By Steve the Filthy Dog.