!!!HELLISH THRASH METAL FROM MALAYSIA!!!
We had a conversation with ATOMICDEATH. Enjoy!
Welcome to the FILTHY DOGS OF METAL Webzine.
1. Tell us a few things about ATOMICDEATH (Members, Starting Year etc).
Hi FDOM..We are ATOMICDEATH from South East Asia ,Malaysia. We play thrash metal with some crust influence from SACRILEGE (UK) , SACRIFICE and SLAYER...started in 2008 and so far we have 1 demo, 2 split CDs, 1 7" EP, join few compilation and also a full length album released by LEGION MUSIC on July 2019. Line up still same since 2008 untill armageddon.
2. You have recently released your new album ''Phantoms of the New Realm''. What is the Feedback from your audience as well as from the Press?
So far the respond is good.. We just play a show in Singapore and Thailand and people enjoy it so much.. That's make us wanna make a better music in the future...We still not satisfied with what we have done..we wanna do more and much better than this. Since NWOOSTM Youtube channel upload our full album on their channel we received a good contact and feedback from everywhere...we also make some trade with few European labels as well to spread our music..tq so much for your support..individual, radio station fanzine etc..
3. Label or DIY and why?
Now we signed with Legion music, Malaysia. It is not because we cant stand by ourselves but we see our label have great vision and mission for metal bands especially for Malaysia.Good for us because now we feel our band well managed by our band manager . Everything's under controlled and much proper than before..It doesn't mean we don't support DIY movement and idea afer we already signed with label. We still same like before... Still can play in punk squat and anywhere.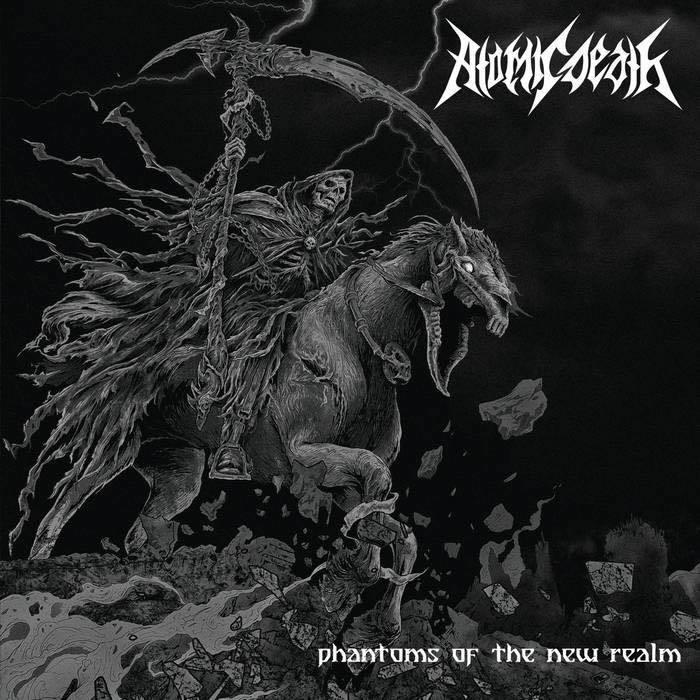 4. Do you prefer Vinyl, Tape, CD or Digital Format and why is that?
I'm more into real stuff..CD, tape and vinyl.. because that's the traditional way. I love to wake up every morning and see my collection on the rack than checking my Spotify. Hahaha but I'm not against all kinds of digital stuffs...because we have to accept the fact that time has change. This is not '83, this is not 2000. It's 2020... For our band we can't get a sales more than 10000 copies anymore but what we can get is more than 10000 viewers on Youtube or Spotify etc...
5. Your music style is Thrash Metal. Which are your main influences (Favourite Artists / Bands etc.)
SACRILEGE (UK) , SACRIFICE (CAN) and SLAYER...that's the biggest influence... Now we have few more songs for upcoming split CD and sound more blackened, but still sounded like ATOMICDEATH. We mixed some crust influence in our music.
6. Which things, do you think, a Band should sacrifice in order to succeed?
Have you ever sacrificed anything in your life for a better future of your Band?
Of course time...and money. Lost something to get something...I do this for my passion not just a part time hobby and I believe when people do it with full of passion they will never care about how much money and time they spend because we choose to be different..
Not just a typical human... Study..work..find gf..married..work work go to gym...eat...back to work...travel sometimes...and then die. We also did the same but we have "something" to do better than others...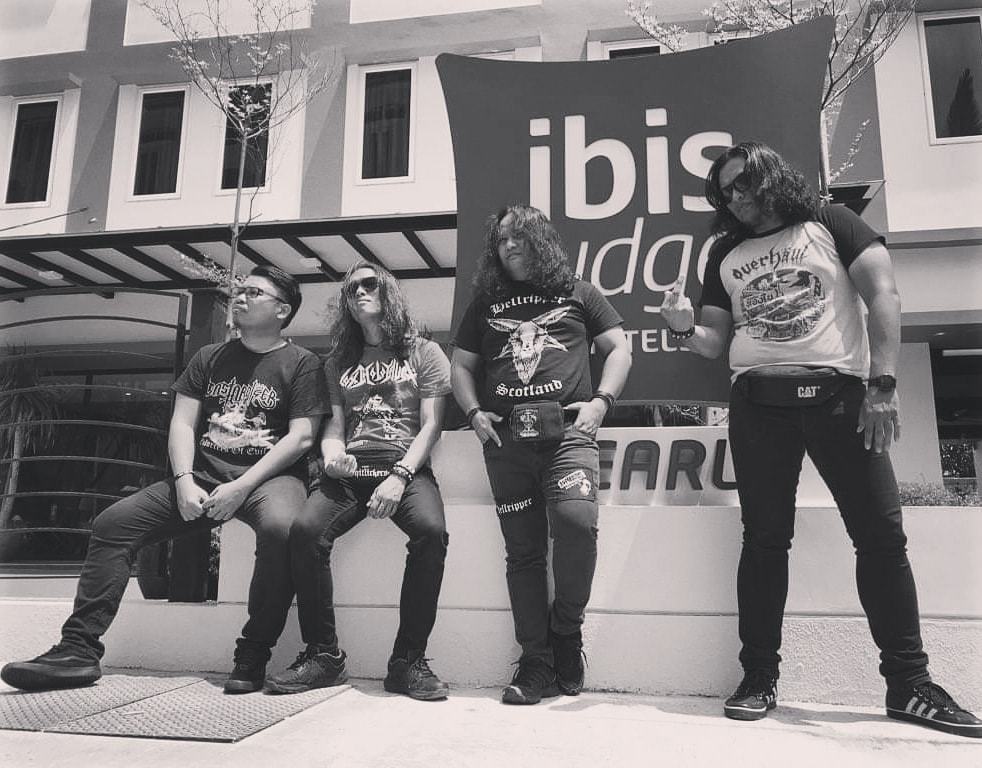 7. Describe your ideal live show as a performance Band. Have you already experienced that?
All our show is almost same like nothing special on stage. Except last year at THE GATHERING concert made by LEGION MUSIC. The stage was nice with some backdrop and nice led screen... In my imagination I need my stage have few torches.....but it can't be happen because most of the shows are at small venues and bars.. It's OK...when we play live we will give the best performance..
8. Which attributes, do you think, that a new Thrash Metal Band should have in order to gain identity and be unique?
Everyone wanna be different and unique than others nowadays...I don't have any idea to tell any band need to wear this or that to looks different. We are trying too... and I think we got our style. All of guitarist have same length hair ,wear long sleeve black denim , all black... Black sport shoes...looks like a crusties band hahha... But that's us! So I think that's our style to looks different.... We do not pretend to be someone....that's us!
9. Do you believe that Bandcamp and other Digital Platforms help the new Thrash Metal Bands? Which, do you think, is the ideal way for a Band to promote its work?
Time has change. I miss the old school way..but we have to follow the flow.Yes, Bandcamp and Youtube help band to spread music in a fast way...same like Facebook, Instagram etc. I also checking new bands from Facebook or Youtube. When I see someone sell the CD or tape I will buy it. I still buy real stuff. But I think now less people doing review in proper webzine or fanzine. I also doing a label, so I know it's hard to searching someone that can make a review. Few European labels also complain about this. Last 10-15 years ago we can send like 50 pcs to Fanzine for review but now... Hmmmm...and also interview...very less. So I think we need more reviewer.I mean real reviewer not just people that wanna free stuffs only.

10. Tell us a few things about the New Underground Metal Scene in Malaysia (Bands, Fanzines, Webzines, Metal Clubs etc.)
We are not a popular country but we have active metal movement since 80's. We still have many bands and new bands ,labels metal shops and concerts almost every week. We don't have so many chances for big metal bands to play here because of some protocol from our goverment. But for local metal show we don't have so much problem. Metal club...we don't have it. Bands of course have a lot so I can't make a full scene report but you can try to check: SIL KHANNAZ, VOCIFERATION ETERNITY, LANGSUIR, BRAIN DEAD, LAVATORY, HUMILIATION , ATHOTORGH, NECROTIC CHAOS, NIGHTWOLF and.......more hahha.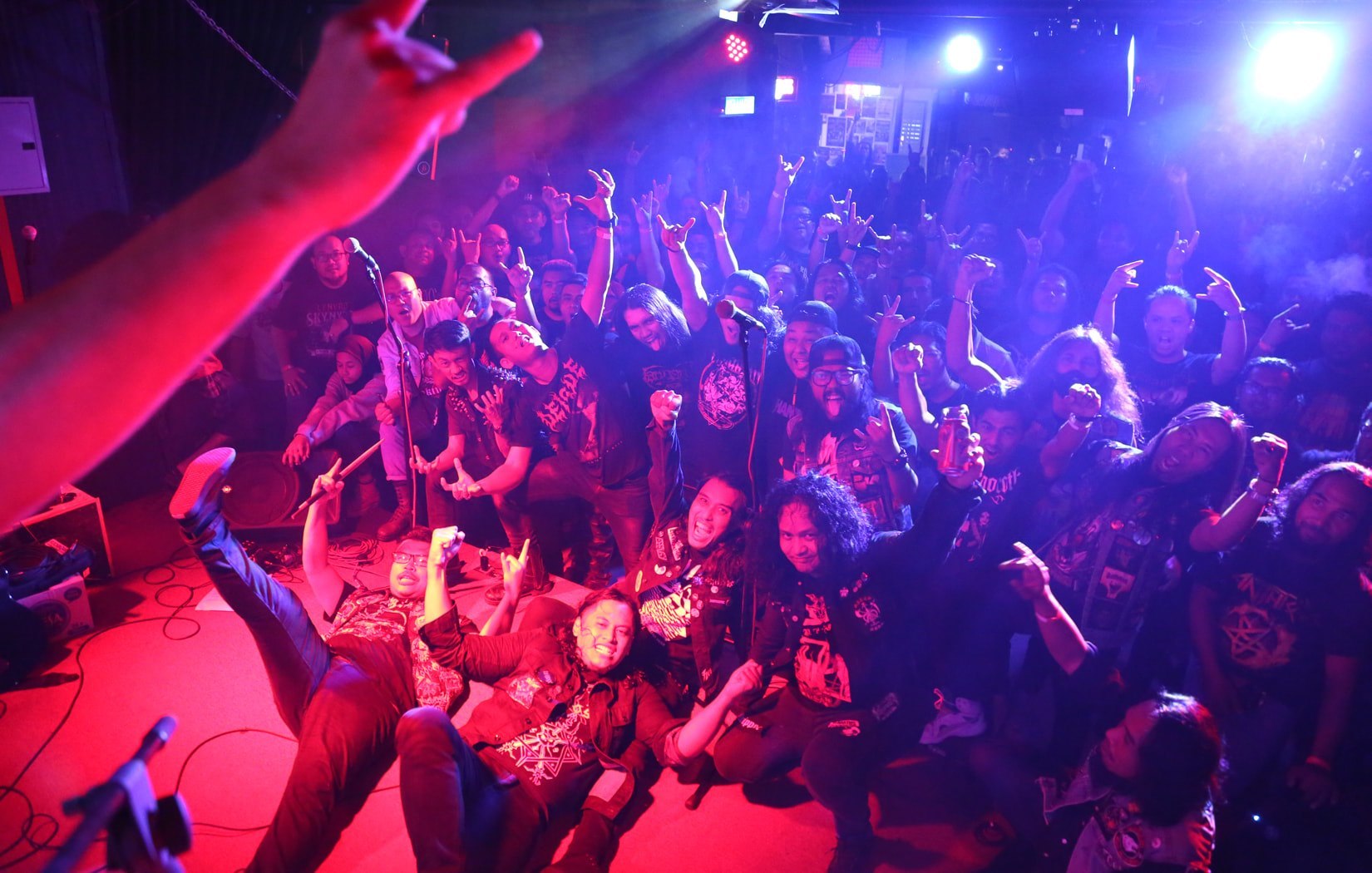 11. Do you know anything about the Hellenic Metal Scene?
Somewhere in 2000 I have a lot of contact from there.Received a lot of snail mails, trade a lot of demos from your local act like Nocturnal Vomit and many more which I can't remember...but I still keep some demos..and photos. You have a great scene!!! Of course Greek band is a big inspiration for 90's Malaysian metal band.
12. What are your future plans?
We plan to do a Japan tour on September 2020 and back to Europe again for tour. I think on early 2021 and next month we will enter a studio for record few songs for a split CD with our local thrash godz!
13. Thank you very much for your time & Keep up the good work! The closure is yours.
Thank you so much for your interview. I appreciate it.. I feel like back in 1999 . For those who read this...support this fanzine..and if any of you wanna dig a bands from Malaysia..just write to us and sure we can help.We love to make friends...not fans!
Thanks so much.....Our CD is still available from LEGION MUSIC BANDCAMP. Feel free to stream or download. We also accept trade
Thanks again!
By Steve the Filthy Dog.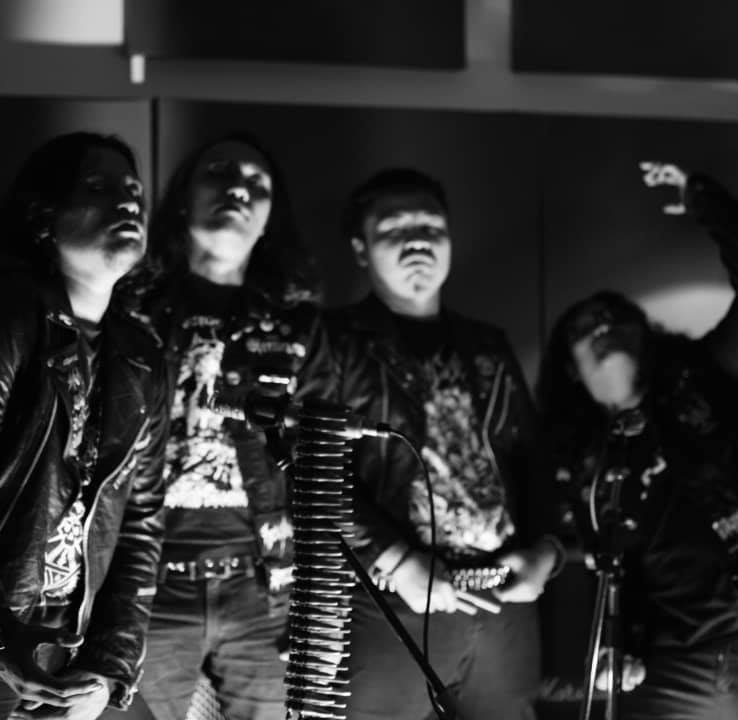 ATOMICDEATH CONTACT:
https://atomicdeath.bandcamp.com/