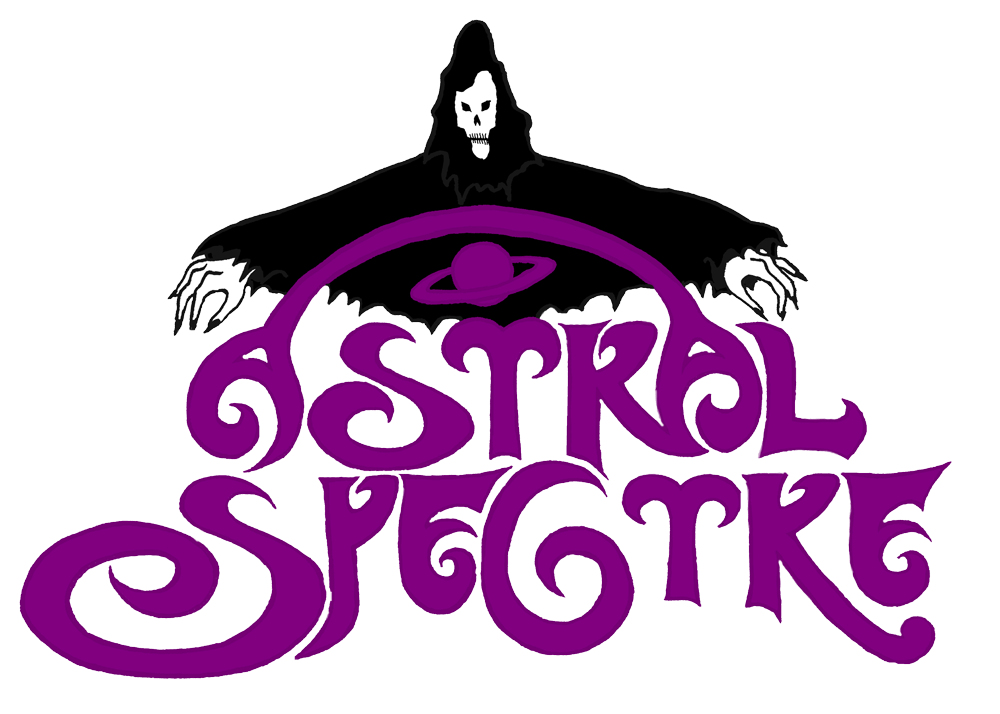 !!!BLACK OCCULT HEAVY METAL FROM GERMANY!!!
We had a conversation with Tenebros (Everything). Enjoy!
Welcome to the FILTHY DOGS OF METAL Webzine.
Tell us a few things about ASTRAL SPECTRE (Members, Starting Year etc).
I have founded Astral Spectre quite spontaneously as a solo project. It all started during the first lockdown in 2020, when rehearsing with a full band was not allowed. So I took the chance and did something musically I couldn't do with my main band.

You have recently released your demo ''The Oath is Broken''. What is the feedback from your audience as well as from the press?
I was completely amazed by the feedback. As I did the demo just for fun without thinking about success, I was totally surprised. The audience was completely in love with the sound and the riffs. I have not received feedback from press, yet.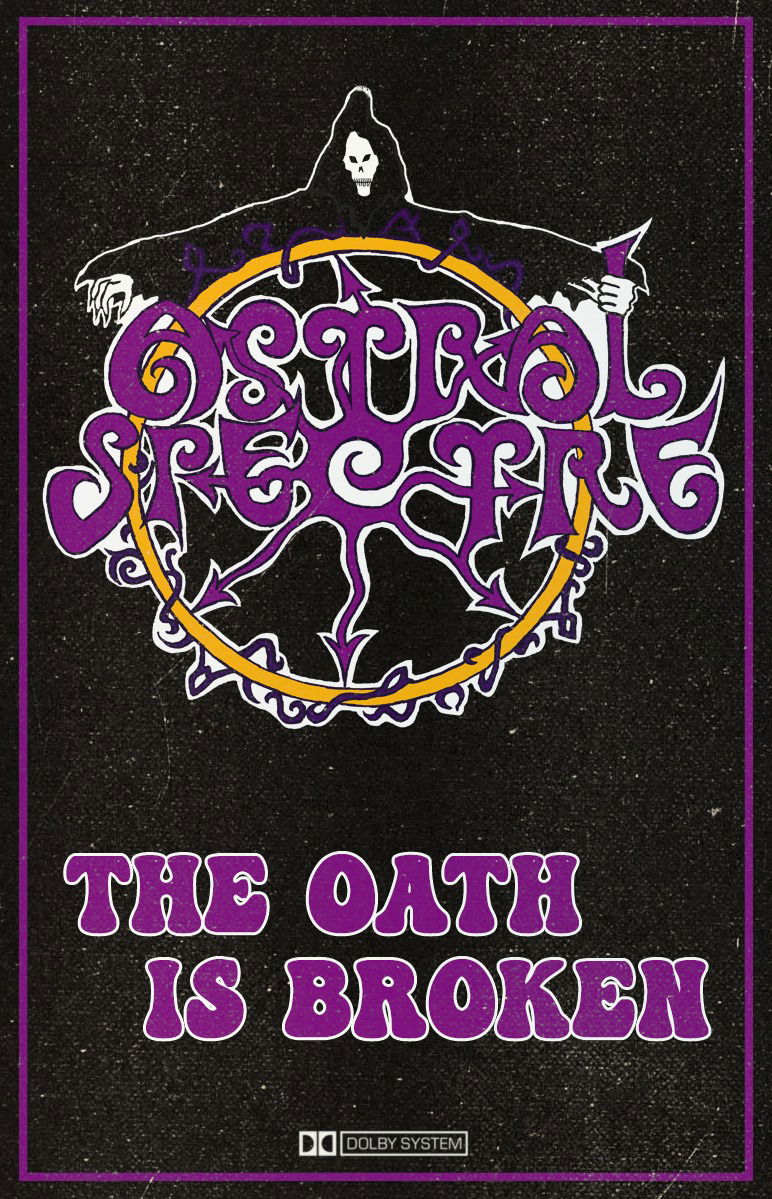 Label or DIY and why?
Both have their own advantages. A label has huge confidence in your music and does a lot of work (shipping, distributing for example) for you as an artist. I think it's most appropriate for releases with numbers higher than 100 or vinyl. DIY on the other hand allows you to keep full control from song writing to shipping and it's just a lot of fun to be able to produce a sound medium completely by yourself. It feels quite traditional and authentic.

Do you prefer Vinyl, Tape, CD or Digital Format and why is that?
Again, each one is different. Vinyl is the most exclusive and has in my opinion the best sound and the best feeling, but it's also quite expensive. Tapes are the easier old school option compared to vinyl. CDs are more practical, but also loose a little bit of feeling. You sacrifice the analogous warmth for practicality. Digital format is completely different again. Because you don't receive a physical media, but on the other hand you still support the artist in a very valuable way. So digital media definitely has its place.

Which are your main influences (Favourite Artists / Bands etc.)
Astral Spectre is a project that allows me to incorporate my influences of favorite bands like Iron Maiden, Black Sabbath or Judas Priest quite directly. There is also a lot of New Wave of British Heavy Metal like Praying Mantis, Randy, Mendes Prey etc. that influence my songwriting here. And of course a lot of classic rock acts like Deep Purple, Rainbow, Eloy or Uriah Heep.
Which things, do you think, a Band should sacrifice in order to succeed? Have you ever sacrificed anything in your life for a better future of your Band?
I think, if you want to succeed like for example Iron Maiden or Black Sabbath, you have a very long and tough time in the beginning, where you have to sacrifice everything that's connected to a normal life. No job with regular income, ever changing place to sleep and all of those things. But about 40 years later a lot of this has changed. The barrier to create music is dramatically lower. While recording was only possible in a studio with high charges per day, now everyone can create his/her own release with just a few bucks. This enables more people to play and record music, but this also makes it harder to stand out, because of the sheer mass of new releases. In my band or my projects I would never say I had to sacrifice anything. It's a hobby and I want to keep it that way.

Describe your ideal live show as a performance Band. Have you already experienced that?
As Astral Spectre is a solo project and quiet new, there haven't been any live appearances, yet. I could tell something from my main band, but I think that would be too much off-topic.

Which attributes, do you think, that a new Heavy Metal Band should have in order to gain identity and be unique?
I think you should be able to accept feedback, but also remain true to your vision. Successful artists suffer from the issue that no one dares to give them feedback anymore and other artists drown in the masses, because they try to please everyone. Do what you want and do it with passion.
Which leads me to the other important attribute: perseverance to finish something with full energy from start to finish. It's a long road from writing to releasing a track. Often the musical part (writing, recording, mixing) is only half of the process and it's hard to stay on track. But in my opinion it's worth it to put in full energy from start to finish. Better have a release that makes you as an artist happy than something half assed.

Do you believe that Digital Platforms help the new Heavy Metal Bands? Which, do you think, is the ideal way for a Band to promote its work?
Yes, absolutely. There is no doubt about it. From my experience there are two main platforms that are essential to releasing music. You reach most potential listeners with the appropriate YouTube Channel. For music like Astral Spectre it was Death Fetish, for less niche styles of Black Metal it's Black Metal Promotion for example. I think for Black Metal it's quite important to not just reach a lot of people, but to reach the appropriate people. And these YouTube channels accomplish that. On the other hand you have Bandcamp which serves as an established sales platform that also offers digital downloads.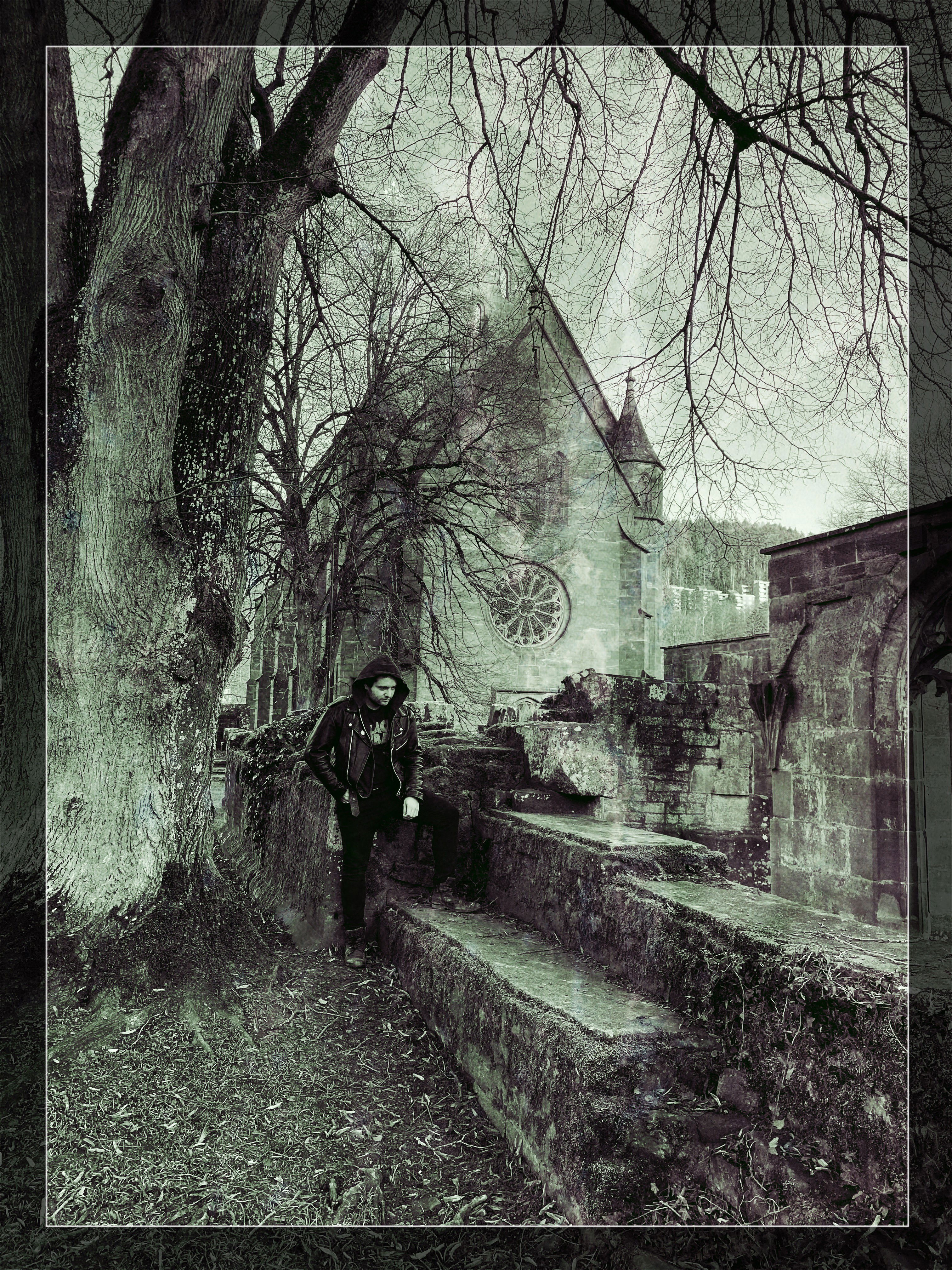 Tell us a few things about the New Underground Metal Scene in Germany (Bands, Fanzines, Webzines, Metal Clubs etc.)
I wouldn't call the underground scene in Germany "new". For my understanding it has always been quite well and alive! (Nocturnal, Witching Hour, Fatal Underground, Helvete)

Do you know anything about the Hellenic Metal Scene?
I don't know too much about the scene itself to be honest. I know the Greek have also quite fanatic metal fans in general and I know some awesome Greek Black Metal bands like Rotting Christ or Spectral Lore. But the question sparks my interest to get to know more about that particular scene.

What are your future plans?
Right now I'm in the middle of the songwriting process for the next release of Astral Spectre. I had a lot of fun doing the first one and I'm eager to continue on that. And maybe in the future there will also be a live presentation of the material!

Thank you very much for your time & Keep up the good work! The closure is yours.
Thanks for your kind words and inviting me to this interview. I also want to thank all the fans of Astral Spectre that listened to the music, enjoyed it and also supported me. And despite it's a solo project, you never walk alone: I also want to thank my buddies who also put in a lot of effort to support me!

By Steve the Filthy Dog.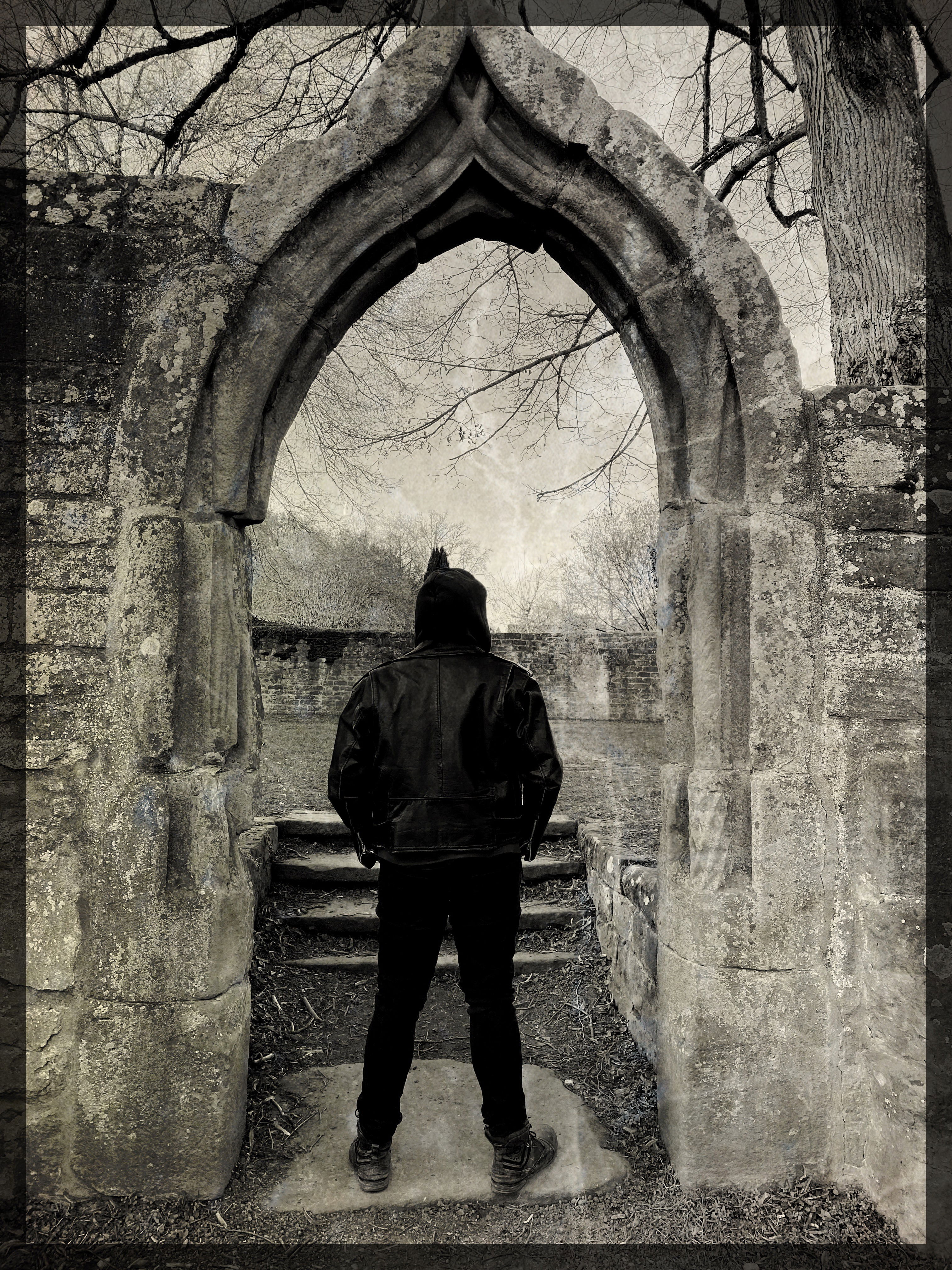 ASTRAL SPECTRE CONTACT:
https://astral-spectre.bandcamp.com/releases
https://www.facebook.com/Astral-Spectre-103949851780328/