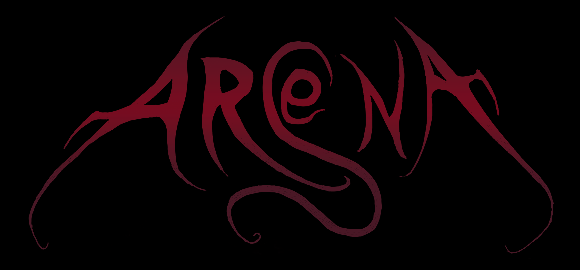 !!!THRASH METAL FROM THE USA!!!
We had a conversation with ARSENA. Enjoy!
Welcome to the FILTHY DOGS OF METAL Webzine.
Tell us a few things about ARSENA (Members, Starting Year etc).
Robb Hollowell: Besides starting in 2018, some things about Arsena: Arsena is made up of the four of us. We all equally contribute to writing our music. We all write our own parts while considering feedback from the others. There's Owen on drums who practices new techniques constantly and is always improving every day. The man breathes drums. Then Josh who I believe was born able to shred the bass. He also has an incredible ear and tons of ideas. Tons.... the bass player..... I know. Then in the front we have Luke. I've never been able to sing and play fast technical riffs at the same time and as soon as you show him a riff and vocal melody he can just do it. Then there's me. I've played guitar almost half my life, studied jazz for a few years, and still can't seem to get the hang of this guitar thing.
You have recently released your EP ''Dawn of the Second Sun''. What is the Feedback from your audience as well as from the Press?
Luke Albert: The feedback has been way better than we expected! We try to shamelessly advertise the EP anywhere that we can. We've had people from all over the world, such as you folks conducting this interview, message us and tell us how much they dig the music. Great response so far.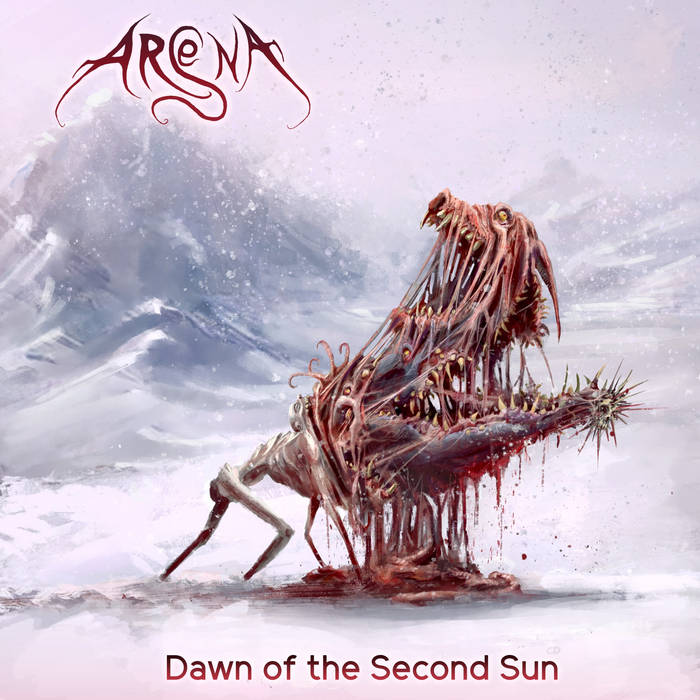 Label or DIY and why?
Robb Hollowell: We produced this EP without the help of a label almost entirely because we aren't signed to one. Though we also can't say we did it ourselves. We were fortunate enough to have Ben McLeod of All Them Witches mix our music. It was amazing for Owen and I getting to work so closely with him. All Them Witches is one of our favorite bands. After Ben finished mixing he sent it to Mikey Allred of Dark Art Audio to master our tracks. We couldn't be more happy with how it turned out. The audio quality speaks for itself and really goes to show you don't need a label to put out good quality music.

Do you prefer Vinyl, Tape, CD or Digital Format and why is that?
Josh Deckman: I've personally always preferred CDs, solely because my dad always had a giant CD collection, which was my gateway into music at all back in the day. I have my own ever-growing CD collection now, though. I love having a physical format of music to handle, manipulate, read the lyrics and liner notes, etc. All that being said, I feel that analog vinyl being the purest form of sound is likely the best format, though I personally prefer CD's for their compact size, convenience, and portability.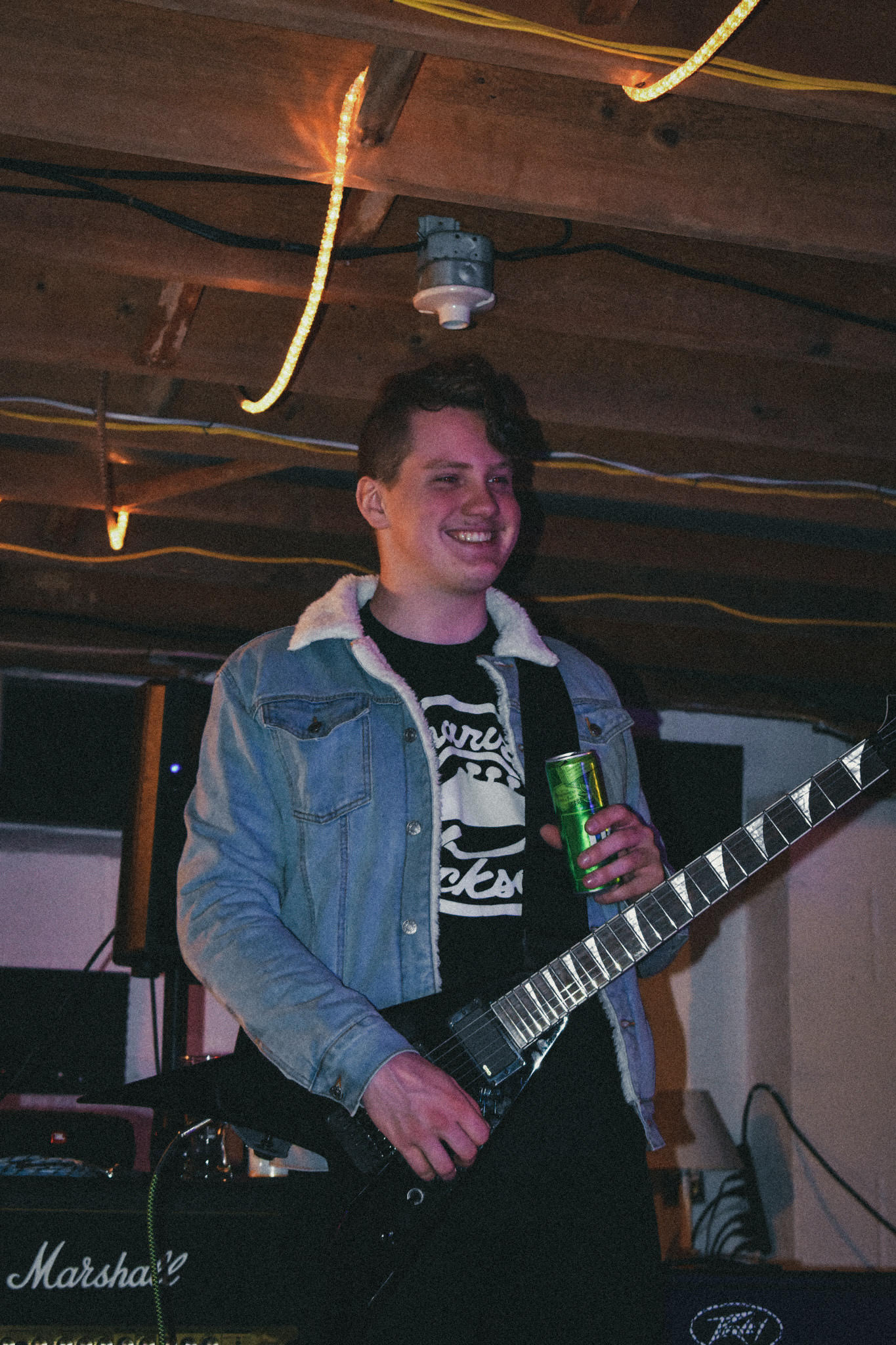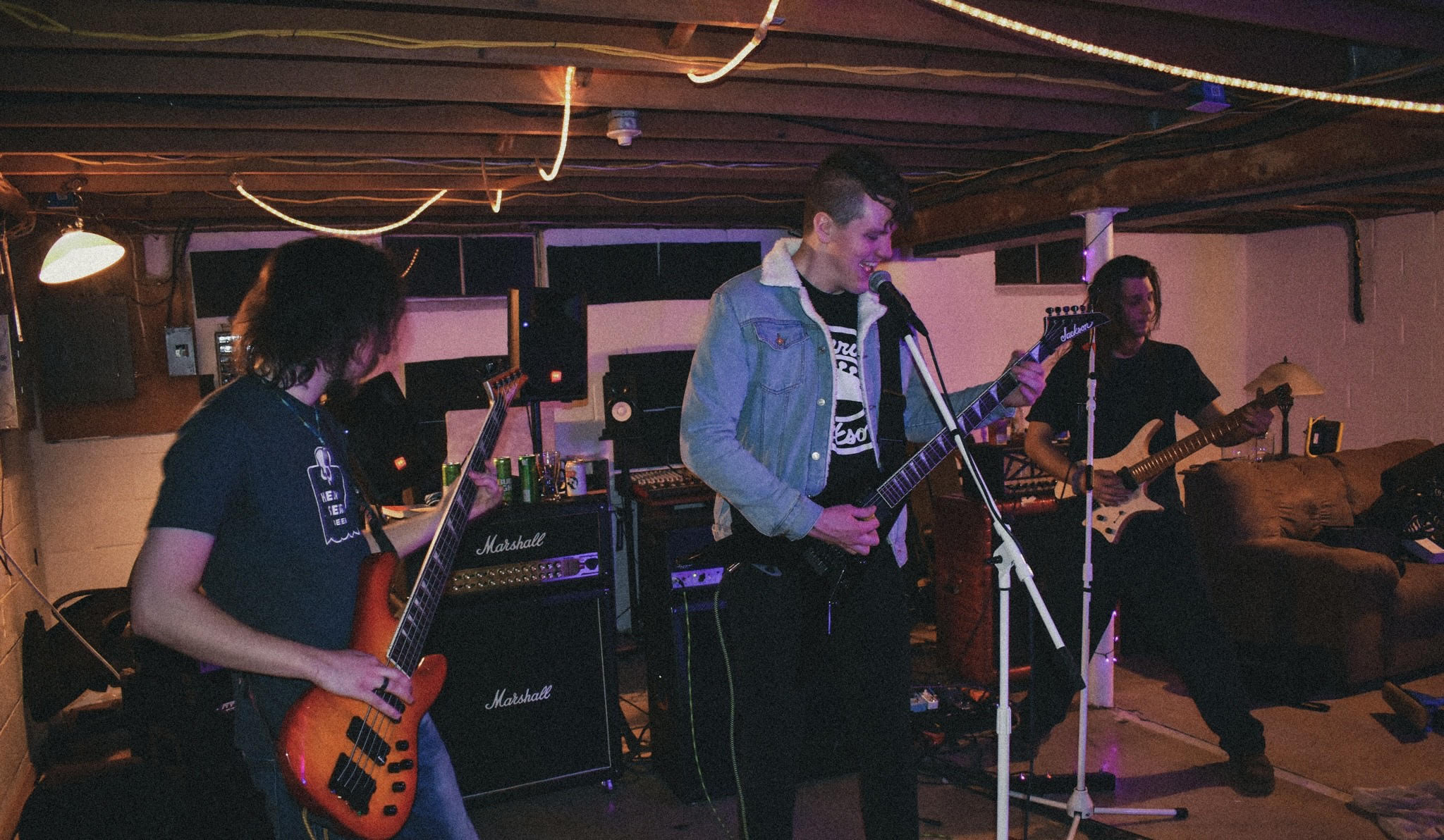 Your music style is Thrash Metal. Which are your main influences (Favourite Artists / Bands etc.)
Thrash Metal is our style, but we're always looking to push the boundaries of that and add in influence from all the different genres of music we love. I think you'll see by our main influences that we're pulling from a lot more than people would expect!
Owen: The Sword, A Perfect Circle, Andy Shauf, Megadeth, All Them Witches, and CKY.
Luke: Megadeth, Red Hot Chili Peppers, Notorious B.I.G., Havok, and Pantera.
Robb: Pink Floyd, King Gizzard and The Lizard Wizard, Revocation, All Them Witches, and King Buffalo.
Josh: Primus, Red Hot Chili Peppers, Rush, Megadeth, and Iron Maiden- all bass players that do an exceptional job of holding down the rhythm while adding a whole layer of melody to the mix.
Which things, do you think, a Band should sacrifice in order to succeed?
Have you ever sacrificed anything in your life for a better future of your Band?
Robb Hollowell: Being in a band is nothing but sacrifice and compromise. In a good way, though. I think for all of us what we each sacrifice the most is our creativity and ideas. When you're all writing together and the ideas just keep flowing, someone will have an idea different from yours. It strikes a nerve of disappointment at first. And then you might even get out voted with your idea vs someone else's. You just have to look at the big picture in the end. Realize if these other three guys think this is better, then the public probably will, too. And it's not like there won't be more changes made to that particular part of the song. You just don't take it personally and stay focused on the song as an entire piece of music. You can't write collaborative ideas together if you're fixated on someone having a different idea than you. At the end of the day it just shows how passionate every member of Arsena is. Trust the process.
Describe your ideal live show as a performance Band. Have you already experienced that?
Josh Deckman: Bands usually dream of big stadiums and screaming fans from all over the world. I can appreciate that (though I can't possibly fathom something like that yet), but my ideal live show is absolutely something we've already experienced, which is a local show with local bands thrashing out in our very own basement! A few of our best friends, some local talent, a keg of beer, and a bowl of earplugs and the evening went off without a hitch. We truly cannot wait for this pandemic to clear up so we can start hosting local talent and having our very own best live shows again!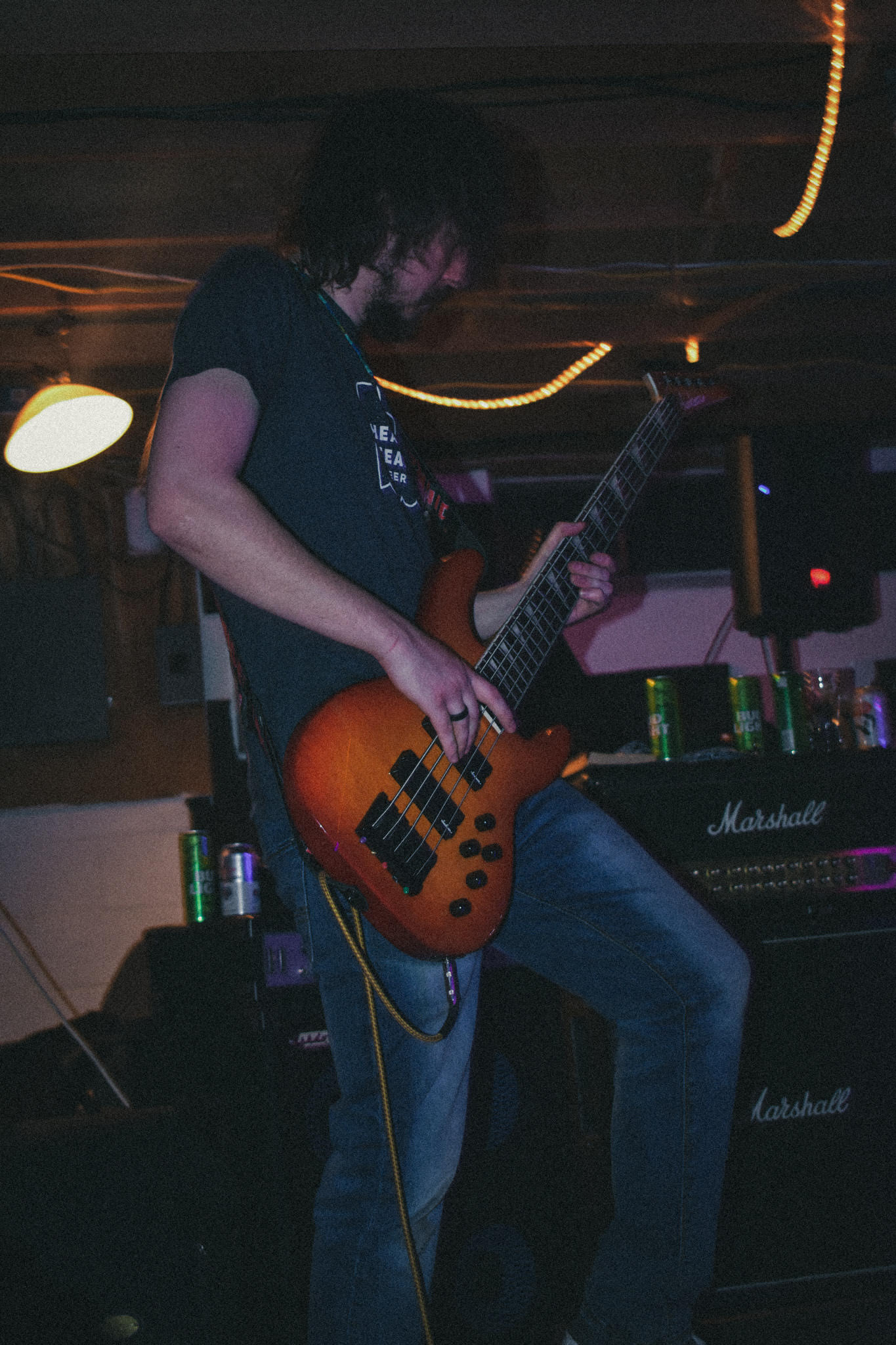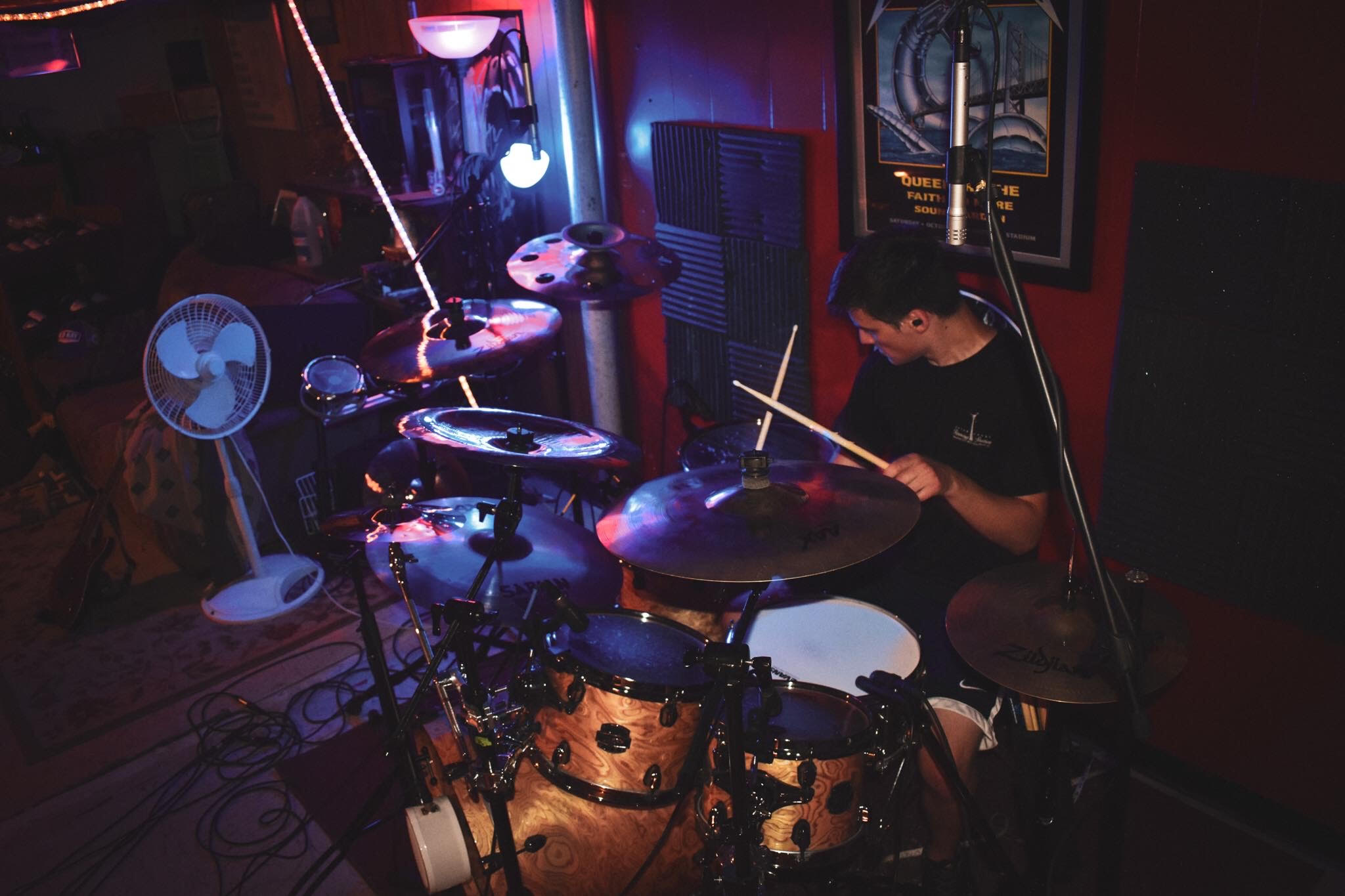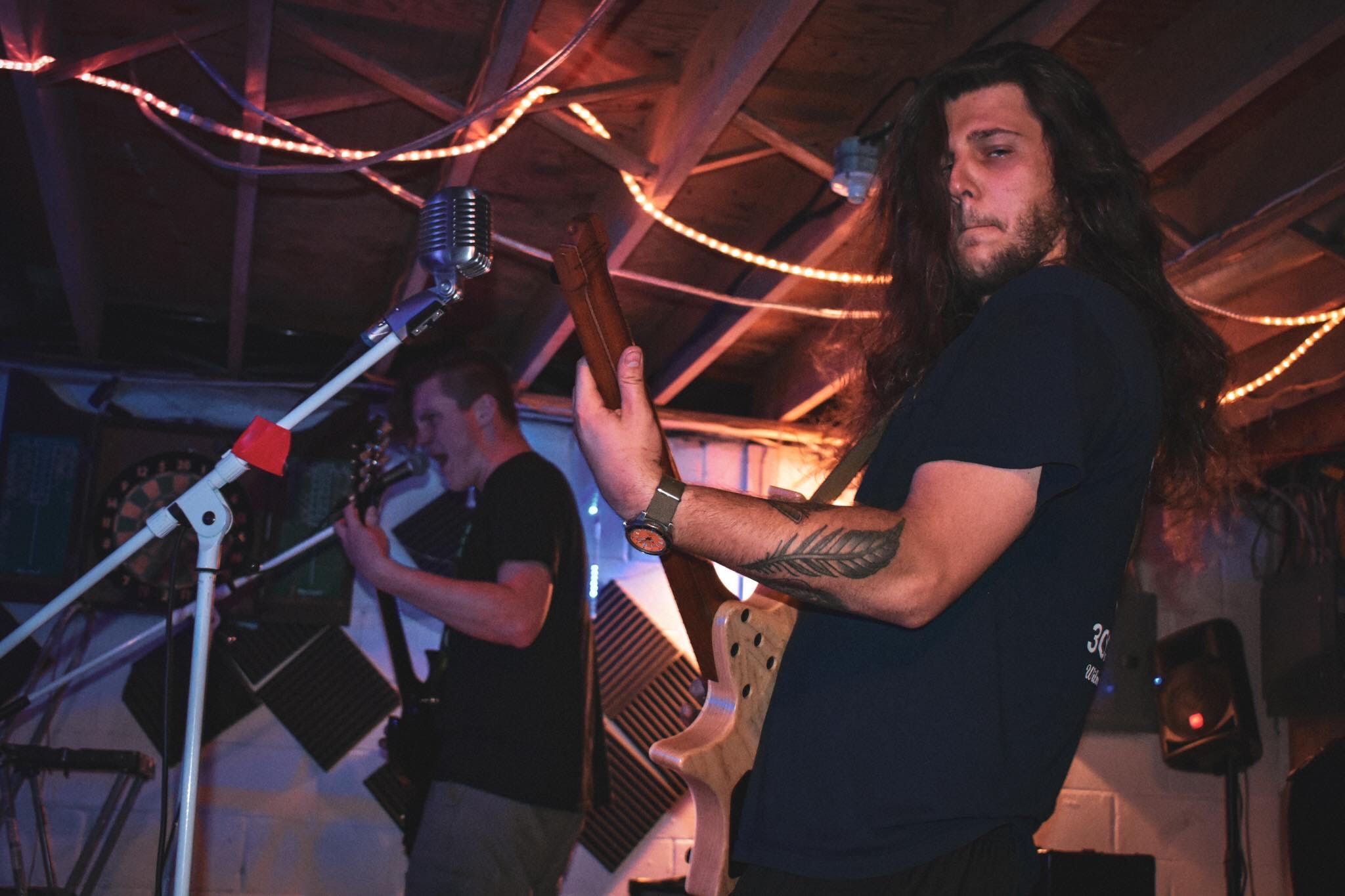 Which attributes, do you think, that a new Thrash Metal Band should have in order to gain identity and be unique?
Josh Deckman: The best thing a band within a specific subgenre can do in order to still fit the category AND not get lost in the sea of similar acts (and potential rip-offs) is to truly not be afraid to experiment. Think of ALL of your influences and use them! At its heart, your music will still absolutely have those elements of (in our case) thrash metal, but with other little aspects that attract thrash fans and other fanbases as well. Megadeth's first 2 albums were so wild and wicked due to their lead guitarist and drummer being first and foremost jazz musicians. The type of intricacy and innovation that those influences brought became absolutely definitive to the thrash metal sound. Maybe your guitarist plays a more old school blues style of solo over a sinister-sounding bridge (Reese Scruggs on "Under The Gun" from Unnatural Selection), or maybe your drummer is huge into stoner metal and plays like John Bonham underneath some heavy thrash. Whatever it is, don't corner yourself with feeling like "We can't do that, it's not thrash" or "No, that's not our band, we're a (fill-in-the-blank) band", because it's up to you to make your band whatever it is.

Do you believe that Bandcamp and other Digital Platforms help the new Thrash Metal Bands? Which, do you think, is the ideal way for a Band to promote its work?
Owen Duff: Absolutely. Bandcamp in particular is so awesome because it helps you run the "business side" of a band in an efficient, user-friendly way. They also give artists a much larger percentage of royalties than any other digital platform. Spotify is of course so important because of how many people use it, but at the end of the day, all of these formats allow people to hear our music without needing a physical item ordered in the mail. You can just send a link to your friends on the internet, and it helps bands be heard a lot more in that fashion. Word of mouth spreads so fast with streaming services and the internet. The ideal way for a band to promote its work is still something we're figuring out. But right now, we're doing okay by just pummelling every outlet we can find with it. We research where a lot of people go to hear underground music, especially thrash metal, and we use that platform to put our work out there in hopes that people will hear it and love it. We also send it to everyone we know, and we're exploring other possible outlets of extending our reach. More on that later…

Tell us a few things about the New Underground Metal Scene in Baltimore, Maryland, USA (Bands, Fanzines, Webzines, Metal Clubs etc.)
Luke Albert: We have a few local clubs in our area to play shows at (Sparta Inn in Sparrows Point, Fish Head Cantina in Halethorpe), with a lot of great bands too (Dark Entity, Crawling Manifest, local legend Dave Diamond's Cyber Strike)! We've always been supportive of other local bands, and they've been supportive of us as well. I think that's really important in any local music scene. I've met a lot of friends that way.

Do you know anything about the Hellenic Metal Scene?
Owen Duff: We're familiar with a few of the bands that lead the sound in that scene. Varathron and Zemial would likely be my favorites that I've heard. The 80s influence, atmospheric writing, and melodic feel to the music in the Hellenic Metal Scene are something we really appreciate and love. Although we don't play Black Metal, we share a large common ground of speed, atmosphere, and melody. I also want to mention that, speaking of Greek music, we are very familiar with the stoner rock and metal scene within Greece. 1000mods, Tuber, Planet of Zeus, Breath After Coma, and so many others. These kinds of bands take a lot of influence in my drumming and the fuzzier aspect of our music. Our love for stoner rock/metal is really what had us reach out to Ben McLeod to mix our EP and we are so incredibly thankful that he did.

What are your future plans?
Luke Albert: Releasing a full length album in 2021, performing live (when it's safe), and always keeping the creativity flowing. Hopefully pretty soon we'll all be able to quit our day jobs.

Thank you very much for your time & Keep up the good work! The closure is yours.
Owen Duff: Thank you, and thank you for reaching out to us! I'll close by saying we're never going to stop. Our music is going to keep getting better, and we're going to keep releasing material that feels both familiar and new in ways that will get you completely hooked. Catchy, heavy, fast, melancholic, melodic, slamming, whatever it may be. We want to push the envelope and bring an original sound that's not held back by genre boundaries, creating a truly unique "Arsena sound" you can't get elsewhere. And once the world is safe enough for these stages and venues to open back up, we're going to bring that sound to the live shows wherever people will come to party. Anything is possible, and we're all very determined to take this thing as far as we can. We will see you soon enough from the stage!
By Steve the Filthy Dog.
Photos credit: Brent Sipe
ARSENA CONTACT:
https://arsenathrash.bandcamp.com/
https://www.deezer.com/us/artist/12793711?autoplay=true
https://www.facebook.com/ArsenaThrash/
https://www.instagram.com/arsenathrash/
https://soundcloud.com/arsenathrash
https://open.spotify.com/artist/5tgfw6rEJrNKXFkzIa0reH