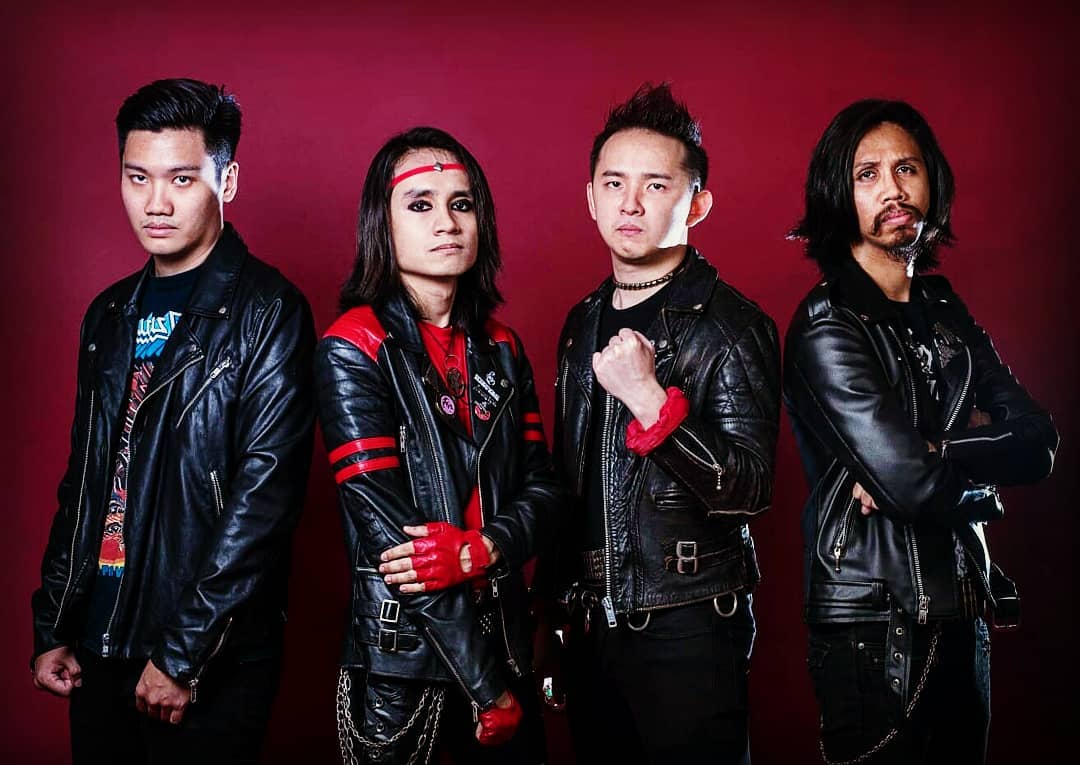 !!!HEAVY/SPEED METAL FROM SINGAPORE!!!
We had a conversation with Sheikh Spitfire (Bass/Vocals) Enjoy!
Welcome to the FILTHY DOGS OF METAL Webzine.
Thank you for having me. I'm Sheikh Spitfire, Bass and Lead Vocals of Witchseeker from Singapore.
Tell us a few things about WITCHSEEKER (Members, Starting Year etc).
Let me see...Witchseeker was formed in late 2012 in Singapore by yours truly, initially when it started out it was just me wanting to write and record songs and share it online. But after some thoughts, i decided to make it into a band to play live, which the first line up consist of 3 members in early 2013. We played like 1 show before we got send to do our military service for 2 years. When we started out, we were experimenting with different styles like thrash, punk, rock etc. In the end, we just wanted to be a heavy metal band. We manage to record an EP in 2014 which got us some recognition in our local scene. But in early 2016, our drummer decided to leave for various reasons. So it was only me and Brandon (Guitars) left as the remaining members. We decided to record our first full length album as a 2 piece band where I took drum duties as well and self released the album, When the Clock Strikes in 2017. As of 2019, the band has evolved as a quartet. The current line up today consist of Aip Sinner (Drums), Nick Stormbringer (Guitars), Brandon Speedranger (Guitars) and myself, Sheikh Spitfire (Bass and Lead Vocals).
You are going to release your new album ''Scene of the Wild''. Tell us a few things about this project.
Scene of the Wild would be our 2nd full length album that would be released under Dying Victims Productions on 26 March 2021. This is the first album that we're recording as a quartet. We recorded and mixed everything in Singapore and have it mastered by Olof Wikstrand from Enforcer in Sweden. Apart from being the sole songwriter and lyricist, this is also the first album that I step in as a producer as well. I believe that the material we have in this album is a stepping stone from our last release. Taking things to the next level. The main artwork was once again done by Mario Lopez, who did our last album, WTCS (2017). Mario creates very amazing art pieces. You guys should check him out. The Scene of the Wild album, mainly touches the subjects of the nightlife, wildside and dangers of the concrete jungle like partying, drugs, lust, rebellion, murder, thrills, desires, misfortunes. And a lot of these, people could relate about themselves. We wanted this album to be reached out by more people around the world. Having this album under a label like Dying Victims Productions helps us in achieving that goal.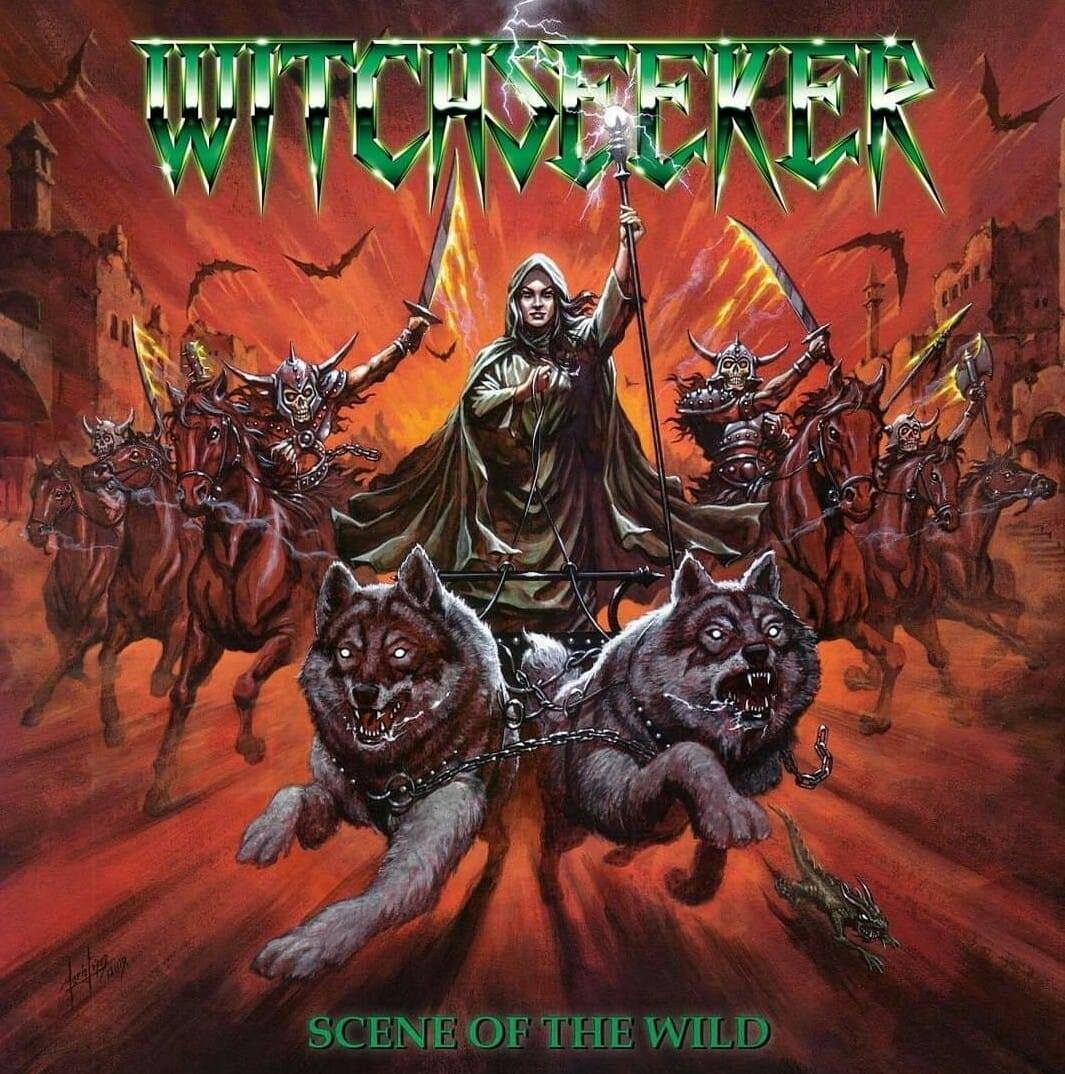 Label or DIY and why?
Label definitely. I believe a label does a great job in pushing your music out through other networks and connections. It allows your music to reach many more people from around the world. When we got offered by DVP, the reception from people, zines, interviews etc was just amazing.
Do you prefer Vinyl, Tape, CD or Digital Format and why is that?
I still prefer Vinyl, Tape and CD over digital format. As much as we're living in the era where people are consuming music through digital means, I still enjoy the ritual of buying a record, admiring the artwork, lyrics, pictures and just listening through the entire album like a religious experience. You can't get that on digital, even though it's convenient.
Your music style is Heavy/Speed Metal. Which are your main influences (Favourite Artists / Bands etc.)
There's plenty to name but to quote some bands would be Exciter, Agent Steel, Angel Witch, Kiss, W.A.S.P. (early), Metallica (early), Razor, Dokken, Venom, Sodom, Rainbow, Black Sabbath, Accept, Scorpions, Sortilege, Judas Priest, Loudness, Iron Maiden, countless number of NWOBHM bands and more. There's just too many actually. Haha.
Which things, do you think, a Band should sacrifice in order to succeed? Have you ever sacrificed anything in your life for a better future of your Band?
Like everything in life that you wanna achieve, you've got to sacrifice time and money. Especially when you're starting out, you need to dedicate time to polish on your craft, go for practice, learn to write better songs etc. Also when you're making your first demo or recording, always know that you're gonna need money, and in many occasions, you're not gonna see it back. But just think of what you're making is a lifetime investment.
Describe your ideal live show as a performance Band. Have you already experienced that?
So far in our history as band, we played some festivals, a lot of small shows but with crazy crowds. It's always satisfying to see people in crowd going nuts to your music, singing the lyrics to your songs. It's just something priceless I would say. When it comes to our show, it's always gonna be vicious and loud!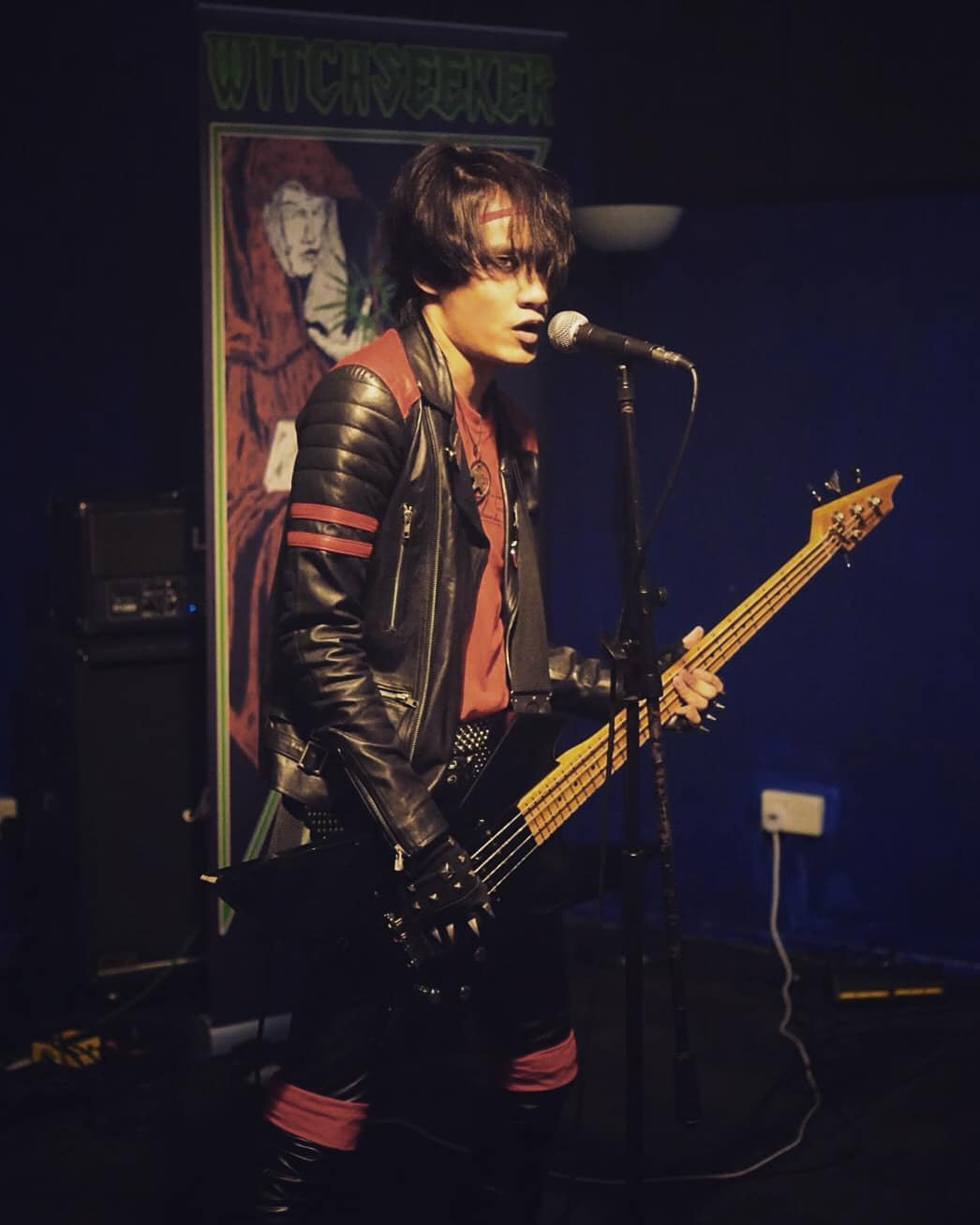 Which attributes, do you think, that a new Metal Band should have in order to gain identity and be unique?
In my opinion, first and foremost, it's the music. The music must always stand out from everyone especially locally. We never submit ourselves in following trends. When we started out, we were the only band that were playing this specific style. Everyone else were just either playing covers or competing with other bands to see who sounds more brutal or evil. And If you have good music, you gotta have an image style and attitude to compliment your music. Not to mention, great artwork. Overall, you gotta be dedicated, honest and believe in what you do.
Do you believe that Bandcamp and other Digital Platforms help the new Heavy/Speed Metal Bands? Which, do you think, is the ideal way for a Band to promote its work?
I believe certain digital platforms helps bands of this style. Like bandcamp, it helps us with selling our merch. You don't really get much from digital music sales to be honest. The thing about metal in general is, we still have a fair amount of people wanting the physical stuffs like Vinyl, CDs, shirts, patches etc. People in the metal or underground community still find the joy in having something to hold. You can't find that in other music. With the technology that we have today, use the advantage of sharing your music around the internet. Also, metal bands, never underestimate trading your music around. Keep supporting new bands, attend shows and get to know people. You'll never know that you'll meet someone that could help you out in promoting your band.
Tell us a few things about the New Underground Metal Scene in Singapore (Bands, Fanzines, Webzines, Metal Clubs etc.)
The underground scene here in Singapore is pretty small, just like our country but dedicated. On average, you'll get about 70 to 100 people in a metal show and this is considered a lot! Once in a blue moon you'll have over 120, And depending who is playing that day. The only time where you'll see 50000 metal or rock fans is if a big band like Metallica, Iron Maiden, Guns N Roses etc, were to play a show here. The support for local bands here are pretty small, but we can see it gradually increases as time goes by. We have some great metal acts here in Singapore. I believe people are familiar with bands like Impiety and Wormrot. Some great bands that's worth checking out would be Xanadoo, Bloodstone, Snagggletooth, Rudra, Infernal Execrator, Dezaster, Devouror, Opposition Party. We have a metal webzine/metal club (if that's how you call it) call Heavy Metal Tribune. Great people promoting new metal music from both local and international acts.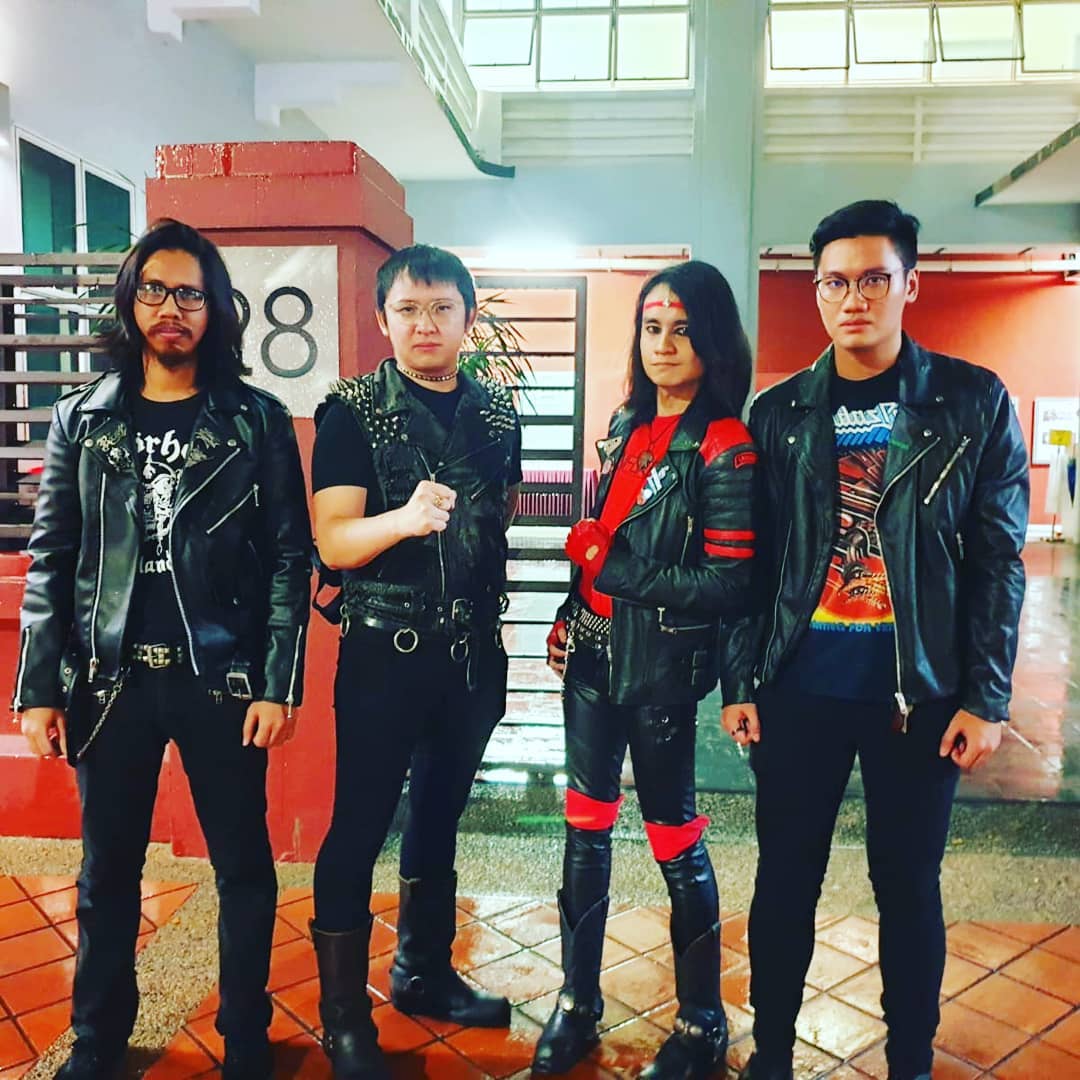 Do you know anything about the Hellenic Metal Scene?
Unfortunately no but I'm curious to know.
What are your future plans?
When all this covid is done and over with, definitely touring places, meeting different people. Til then, while the whole world is battling this pandemic, we're just gonna write and record more material.
Thank you very much for your time & Keep up the good work! The closure is yours.
Thank you once again Filthy Dogs of Metal for having me. Be sure to check out Witchseeker from Singapore. Scene of the wild will be out worldwide on 26 March 2021 on Dying Victims Productions! Stay safe, stay metal!
By Steve the Filthy Dog.
WITCHSEEKER CONTACT:
https://www.facebook.com/witchseekersg