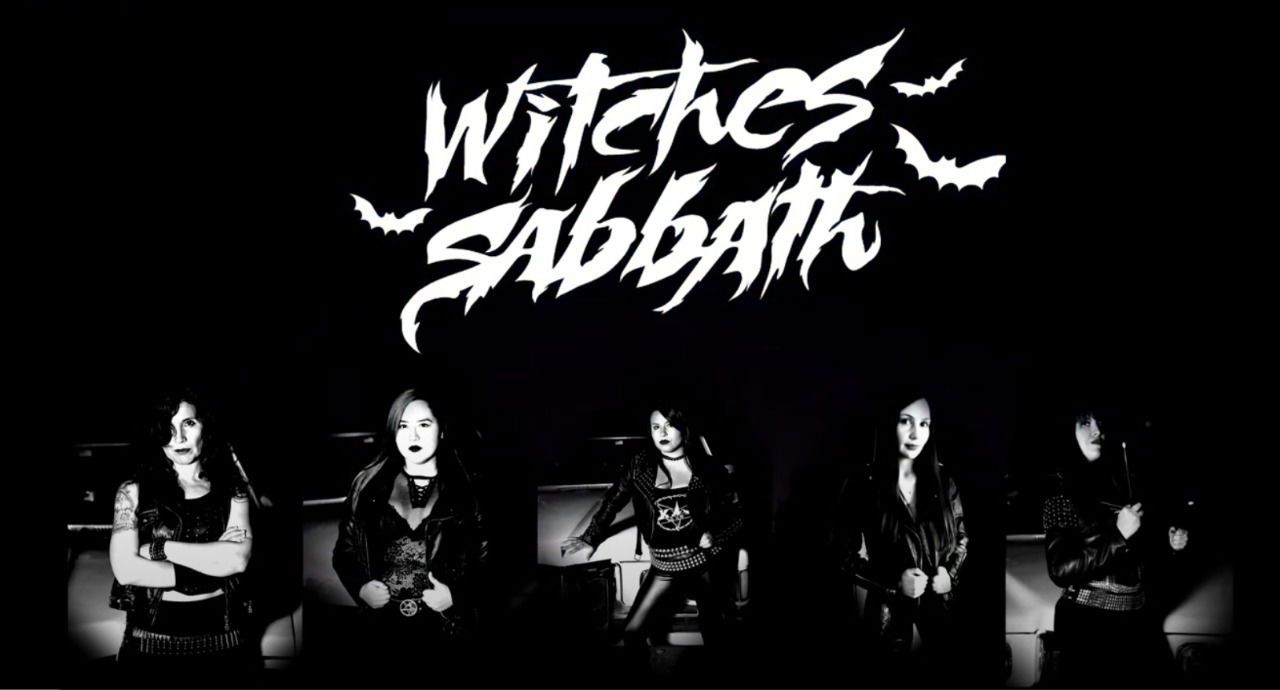 !!!HEAVY SPEED METAL FROM CHILE!!!
Welcome to the FILTHY DOGS OF METAL Webzine.
Tell us a few things about WITCHES SABBATH (Members, Starting Year etc).
Witches Sabbath started in 2015 with an ex member who wanted to create a band formed only by women. We wanted to do a Heavy speed metal band focused on witches theme. Our lyrics talk about historical events which women have lived and also horror and fantasy. We always been five members and today we are: Catherine Maureira (voice), Lissette Galarce (drums), Pamela Castillo (lead guitar), Carina Espinoza (rhythm guitar) and Karina Ugarte (bass).
In 2019 you released your EP ''The Sign Of The Witch''. What was the feedback from your audience as well as from the press?
It was very good. The reception was better than the expected. People really liked the 80´s heavy speed metal sound, the combination of the voice and the darkness. Some Distros were offered to move and sell our EP. Alcoholic Distro (Chile) made us an special edition in cassette. The seal Dies Irae from Brazil, made us a beautiful special CD pro slip case. The magazine Tradicion Metalica (Chile) made us an excellent review from our disc. We are very grateful! Special thanks to Raymanrock and Leo Pozo for the support.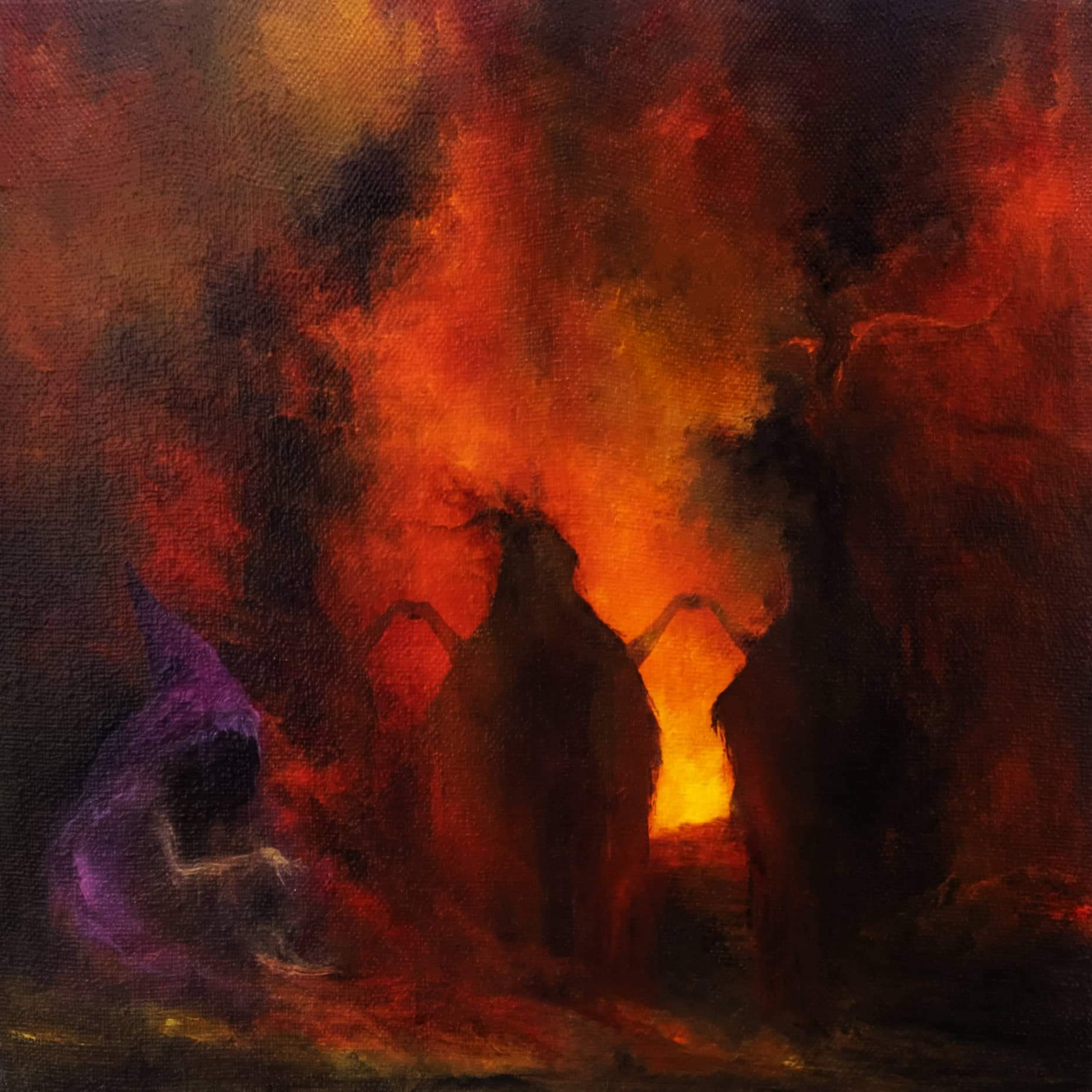 Label or DIY and why?
We like both, because when you start a band, you usually record a rehearsal to make a demo. We did it like this to show our material. Obviously was recorded with a soundboard and edited later. This gives us the opportunity to play in many places and being known. Then, we wanted to do something professional with a distro to achieve the sound and develop better the ideas. Besides, the quality in general is son much better and you can distribute more copies.
Do you prefer Vinyl, Tape, CD or Digital Format and why is that?
We liked all formats , because one of each has its own advantage. They cover different needs and tastes in music, specially for those who collect them. At least the experience of opening a disc, vinyl or CD it´s special, because you can see the art, booklet and the format. But we must say the quality sound of the vinyl it´s superior!
Your music style is Heavy/Speed Metal. Which are your main influences (Favourite Artists / Bands etc.)
Our influences are a mixture, but we characterize in traditional Heavy Speed Metal. For example: Helloween, Mercyful Fate, Detente, Children of Bodom , Sentinel Beast, Messiah Force, Agent Steel , Omen, Acid , Tank and Iron Maiden (classics).
Which things, do you think, a Band should sacrifice in order to succeed? Have you ever sacrificed anything in your life for a better future of your Band?
Mainly time! You have to prioritize rehearsals over other things. Composition is very important, because you have to dedicated a lot of time seeing details, improvements, lyrics, etc. We been sacrificed time with our family and birthdays instead of playing in shows. Also, you sacrifice economics resources in transfer, instruments, equipment, etc.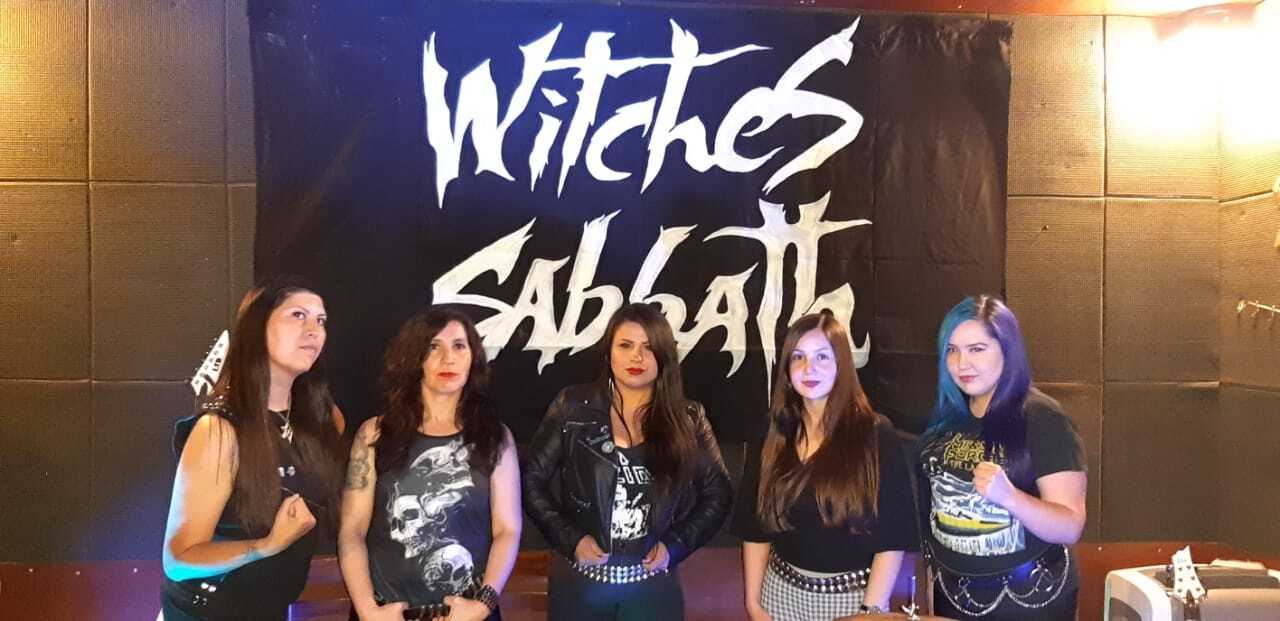 Describe your ideal live show as a performance Band. Have you already experienced that?
Our ideal show its when the schedule goes on time, the sound is great and prepared. Its very good when you have support in all senses because everything works fine. Also, we really like when the people enjoy the presentation. Motivates you even more. We have experienced that and it has been incredible!
Which attributes, do you think, that a new Heavy Metal Band should have in order to gain identity and be unique?
Passion over many things, because you show to the world what are you really passionate for. Loving the music and being original in what you make. You must believe in your music. The companionship it very important too, because you feel a good energy and desire of keep making music.
Do you believe that Digital Platforms help the new Heavy Metal Bands? Which, do you think, is the ideal way for a Band to promote its work?
Yes, because we believe that digital platforms are showcases. You can find every kind of music from different countries. And its easy to share to a friend or anybody. Its great! We think the ideal way to promote work, its in every format. Digital helps you to do it quickly, but the CD or vinyl its good to carrying on the shows, it is has value added, because you can see the art, the distro, the photos and the booklet. Its an another experience.
Tell us a few things about the New Underground Metal Scene in Chile (Bands, Fanzines, Webzines, Metal Clubs etc.)
It is really great, the Metal Scene in Chile it´s very active. Constantly you can go to many events or concerts. For example, we have been invited top play since October 2020 and the invitations haven´t stopped. There is a lot of movement, magazines, and clubs available to make events. The metal social media it´s always promoting this ,so you can´t miss anything. We want to recommend you bands like, Necromantic Forces, Racer Steel, Mental Devastation, Emboscada, Lucifer´s Hammer, Duam, Acero Letal, Suppression and Demoniac.
Do you know anything about the Hellenic Metal Scene?
We know a little bit about it. We have heard bands like Rotting Christ, Varathron and Acherontas. There are very goods black metal bands.
What are your future plans?
We want to release a new single with a videoclip with it and record a new LP. We would like to play in another countries when the pandemic stops. Maybe Greece someday jajajaj.
Thank you very much for your time & Keep up the good work! The closure is yours.
We want to thank you and your magazine for being interested in our work! We really appreciated this! Cheers!
By Steve the Filthy Dog.
WITCHES SABBATH CONTACT:
https://www.facebook.com/heavyspeed/

https://www.instagram.com/witchessabbath_chile/