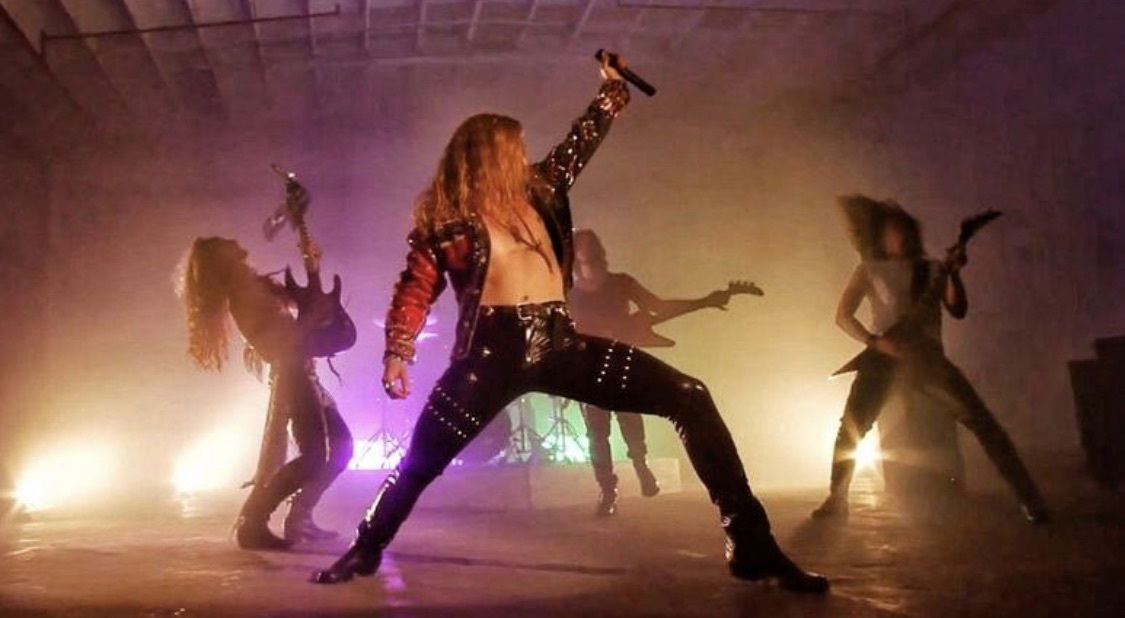 Welcome to the FILTHY DOGS OF METAL Webzine.
The last time we talked was a year ago about your EP '''Wings Of Steel''. What happened to the band this year?
Since the release of the EP, the band's main focus has been putting out our newest album "Gates of Twilight" with two music videos, one of which "Leather and Lace" is now out on YouTube. The second music video will be released in the near future. In wake of the new album, the band is focused on putting together a European tour to be based around their performance at Keep it True festival in April of 2024. Other than that, we played a release show at the Viper Room, and have a headline show at the Whisky-A-Go-Go on July 5th.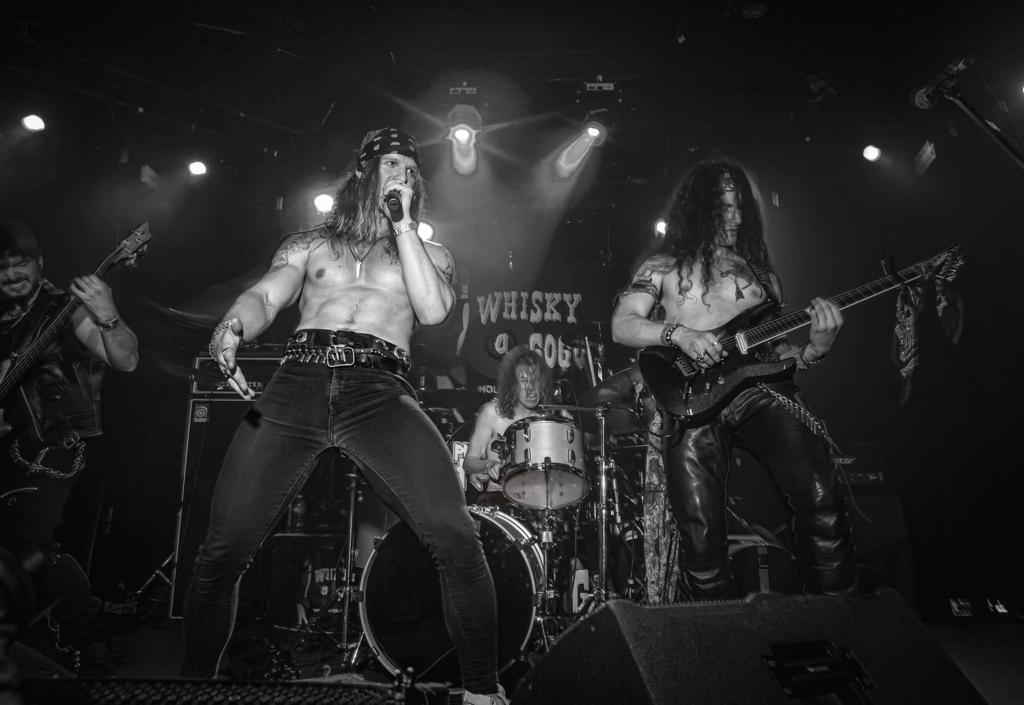 Tell us a few things about your new album ''Gates of Twilight'' & what is the feedback from your audience as well as from the press?
"Gates of Twilight" was written and recorded by Leo Unnermark and Parker Halub in 10 weeks, featuring a catalog of songs that is rooted in heavy metal yet not befitted to one style and has thus been praised for its diversity and unique sound. In the wake of this album, our audience has (and continues to) grow significantly and the feedback thus far has been overwhelmingly positive. In just a couple of days post-release, our first batch of CDs has already sold out.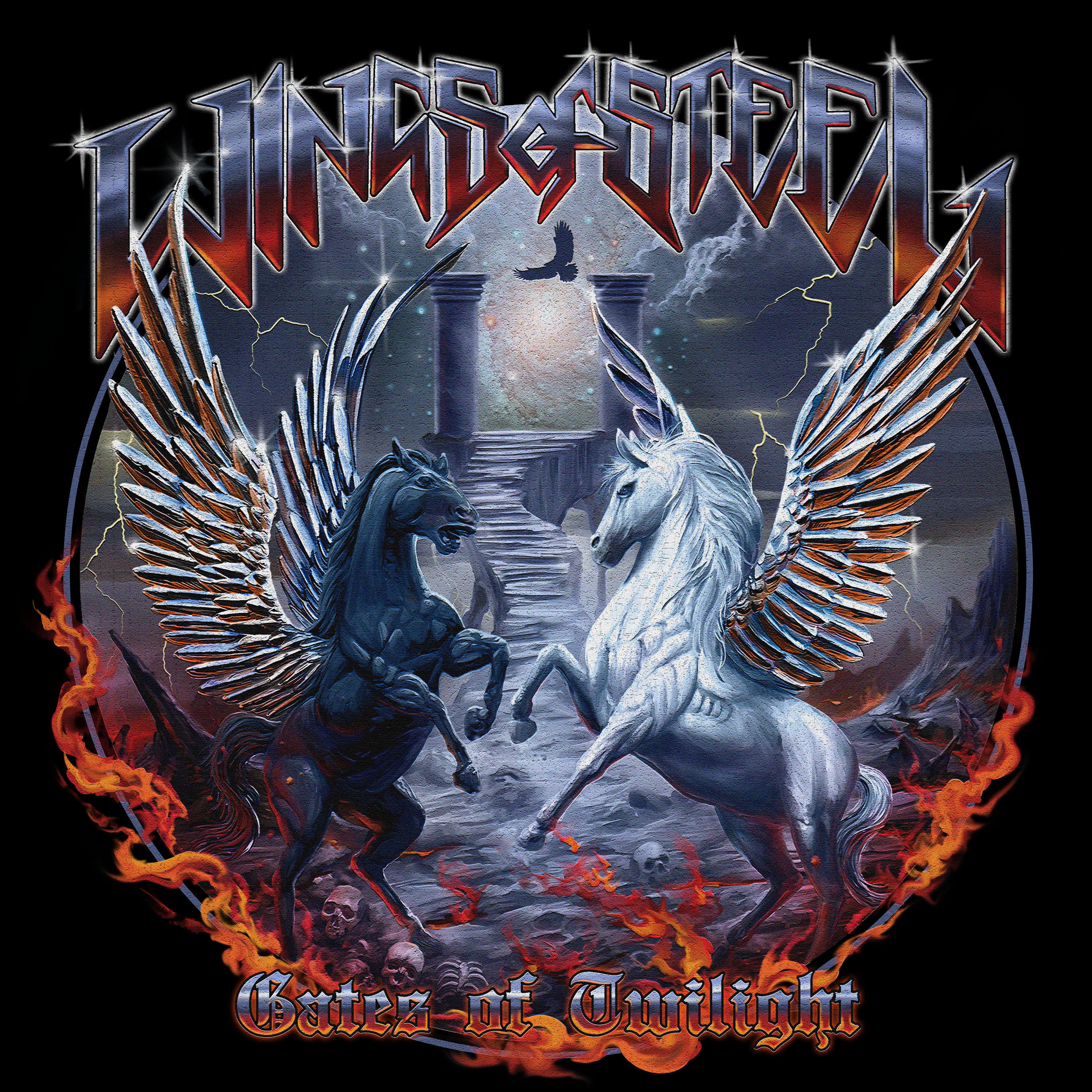 Great Cover Artwork. Who is responsible for this work?
The official Wings of Steel artwork designer for both the "Gates of Twilight" and "Wings of Steel" EP cover is Spencer Caligiuri. We look forward to continuing our work with him for future releases.
Tell us a few things about the lyrics of the album.
The lyrics for the most part are written based on universal reflections and speak of the balance between opposites (dark and light, good and bad, heaven and hell, life and death etc). They journey through various concepts and can thus be related to in multiple ways depending on how the listener him/herself wishes to interpret them. The lyrics speak of the importance of the balance between things we love and desire and of the things we are afraid to accept.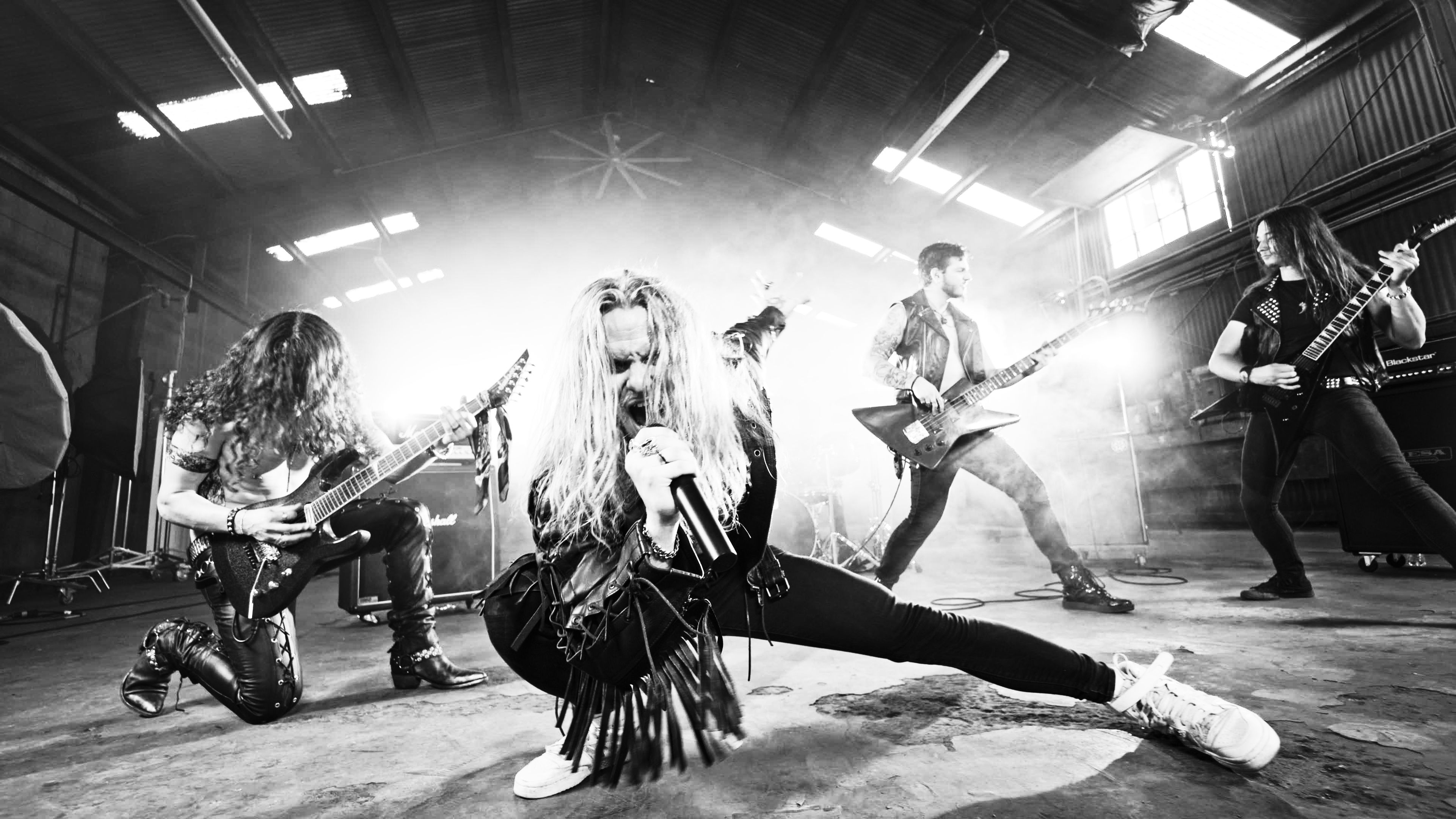 Why did you release your new album as a private press? Any record label approached you? How many copies were pressed?
Thus far, CDs have proven to be the most valuable asset to both the fans and the band. We have received several offers from various labels, however none have yet met our standards. We will continue to operate independently until we can negotiate a deal that meets our requirements. Our first pressing of "Gates of Twilight" was for 500 copies.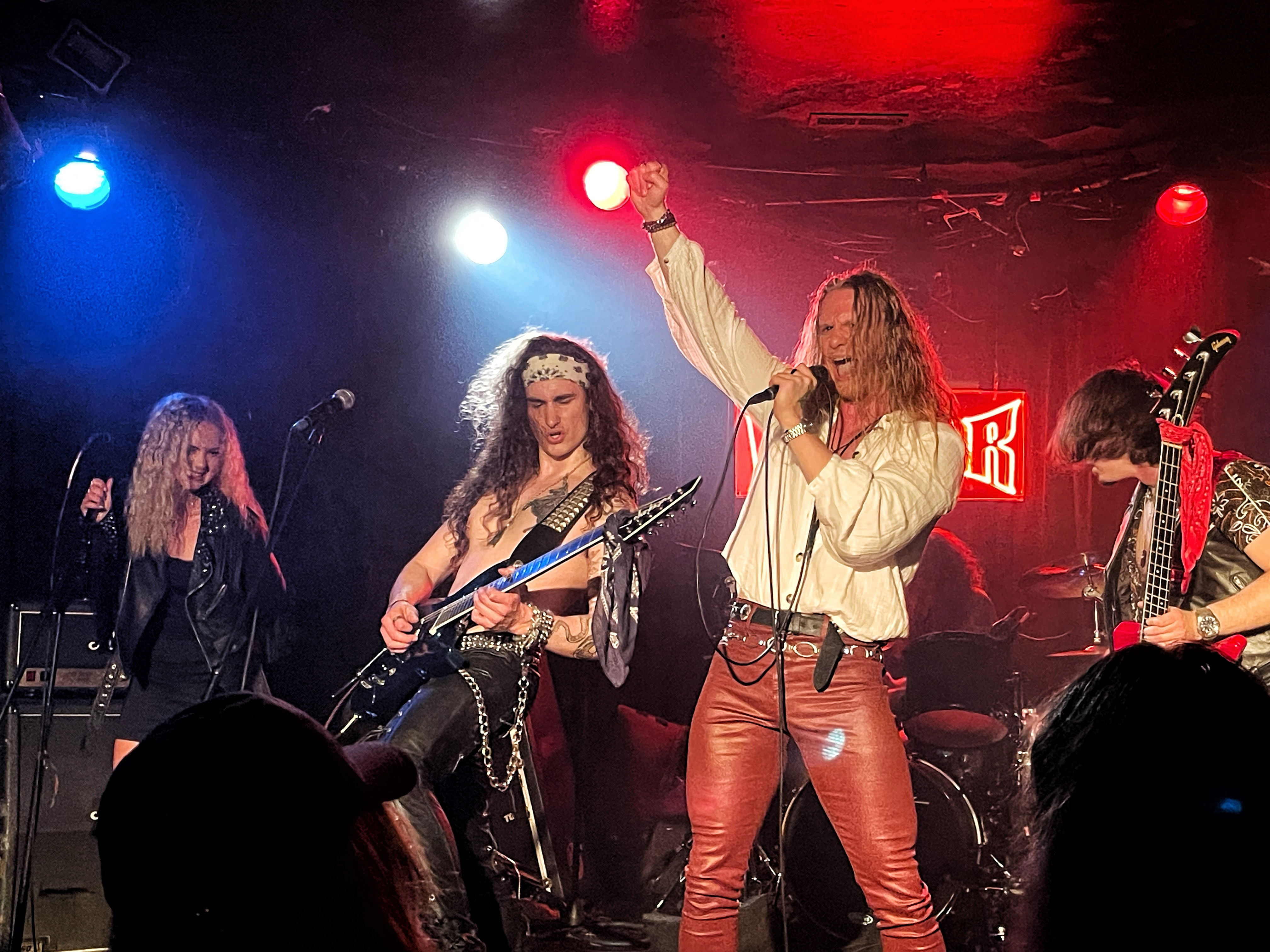 Do you see any differences between the US Metal Market & the EU Metal Market (Labels, Bands, Fans etc)? Which do you prefer most?
In terms of media outlets, festivals, physical copies, and independent labels, there is a seemingly much deeper heavy metal culture in Europe. However, in terms of our own audience, we currently have a slightly larger crowd in the US, but it's basically 50/50 between the two. Overall, there is a growing underground movement that seems to be more present in Europe, but absolutely exists in the US as well. We love to play to all our dedicated fans all around the world, and don't really have much of a preference at this time. Logistically, playing in the US is slightly easier, although there are currently more opportunities and favorable conditions for us to play in Europe.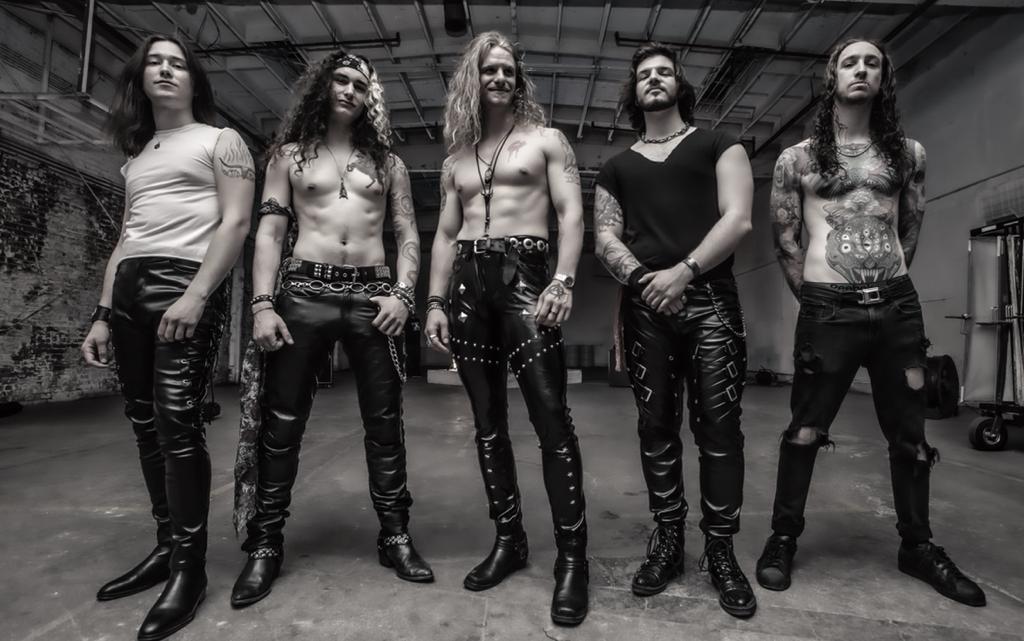 What are your future plans?
As of now, the plan is to continue to promote and grow our audience around the release of "Gates of Twilight." We are scheduled to play the Keep it True festival in Germany next April, and are planning to do as much touring in Europe as logistically possible for us around that time. Beyond that, we are likely to begin work on a 3rd release sometime in 2024.
Thank you very much for your time & keep up the good work! The closure is yours.
Thank you for having us, we would like to give a shoutout to all of our fans. Every step forward for the band is a testament to your dedication and support, and we cannot wait to get out there and play at a venue near you. To get the latest news and updates from the band, follow us on our social media (Facebook/Instagram/Youtube) and check out our new album on the platform of your choice. Peace, love, and heavy metal!
Reference Links:
CDs/Merch: https://officialwingsofsteel.bandcamp.com/
Facebook: https://fb.me/officialwingsofsteel
YouTube: https://www.youtube.com/@wingsofsteel
Instagram: https://www.instagram.com/wingsofsteelband/
Spotify:https://open.spotify.com/artist/0y43lCvntQtyFlhCABGb0T?si=saaZPUt4Qya7m3JrW9l7-A
By Steve the Filthy Dog.