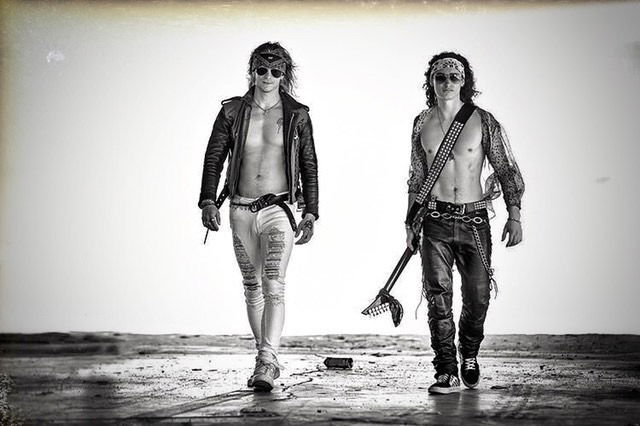 !!!HARD 'N' HEAVY METAL FROM THE USA!!!
We had a conversation with Parker Halub (Guitars). Enjoy!
Welcome to the FILTHY DOGS OF METAL Webzine.
Tell us a few things about WINGS OF STEEL (Members, Starting Year etc).
Wings of Steel is the result of vocalist Leo Unnermark and guitarist Parker Halub crossing paths while attending an LA music school in 2019. Since then, we have been fusing together our perspectives to write our own unique style of heavy metal. While the band is officially based in LA, Leo currently spends most of the year residing in his home country of Sweden. As of May 2022, the band solely consists of Leo and Parker, with the remainder of the lineup yet to be incorporated as full-on members.
You have recently released your EP ''Wings Of Steel''. What is the feedback from your audience as well as from the press?
We've had an incredibly positive response from both our audience and the press. The idea with the EP was to release 5 tracks that all could stand out on their own. Based on the response we've gotten, it seems our intention has translated very well.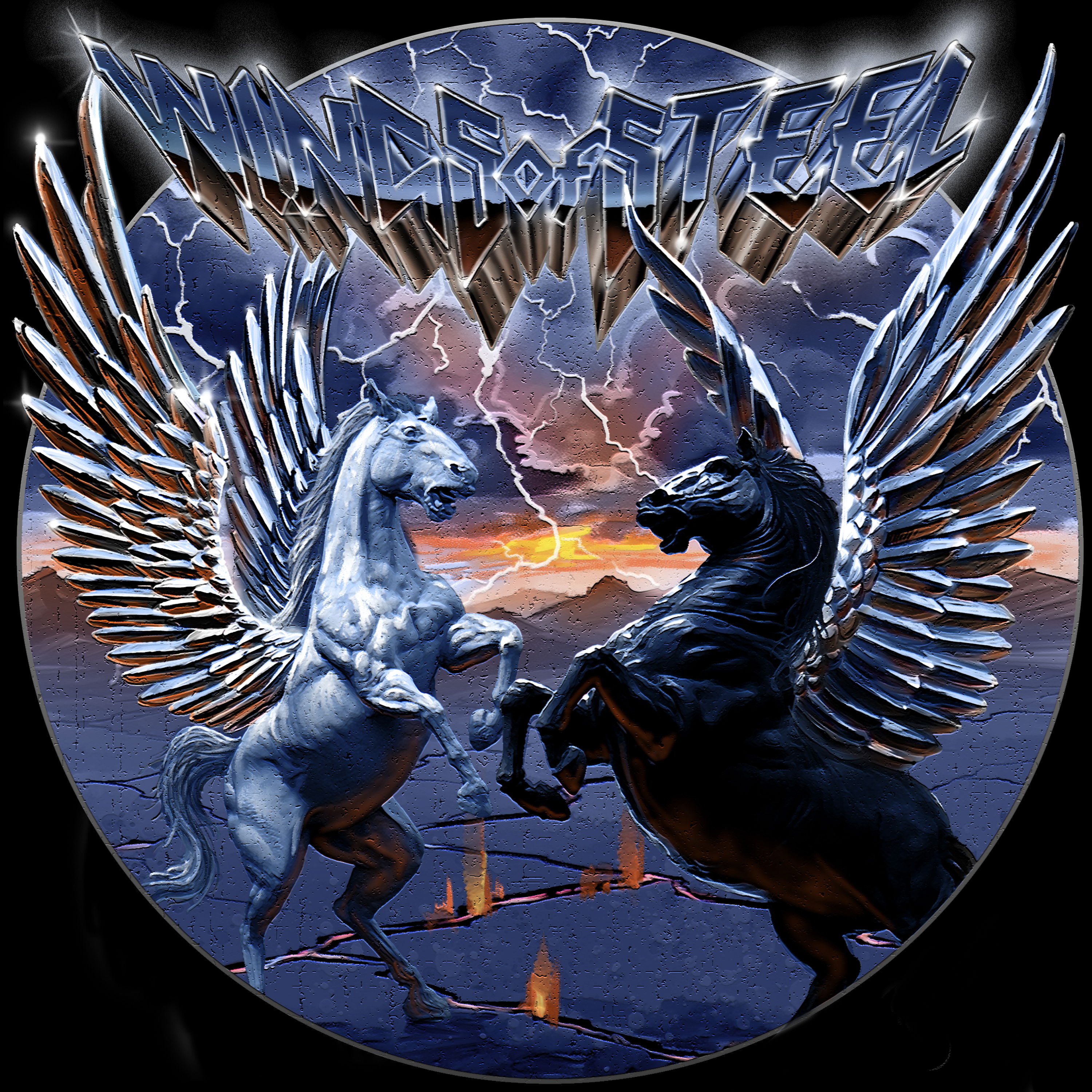 Label or DIY and why?
For the foreseeable future, DIY. At the end of the day, the most important thing for the band is to be able to express our creative vision, unhindered by outside forces. Getting in bed with a label puts our creative freedom at risk, which could be catastrophic for the integrity of the band. We know that working with a label can do a lot to grow your band, so until we can work out a deal with a label that doesn't put our creative vision at risk, we'll keep doing it ourselves. Because today's music industry is primarily streaming based, we don't need to give up ownership of our music in order for people to listen to our music, wherever they are on the globe. We've already turned down a few offers from labels because of this.
Do you prefer Vinyl, Tape, CD or Digital Format and why is that?
We don't prefer one over the other as they all bring something special to the table. Having a physical copy is a much deeper and personal way to experience the music. However, being able to stream the music literally wherever you are in the world is also absolutely incredible. We are extremely fortunate to live in a crossroads in time where we have widespread access to both digital and physical options. We have our EP available digitally on every major site, and on CD on our bandcamp;
https://officialwingsofsteel.bandcamp.com/album/wings-of-steel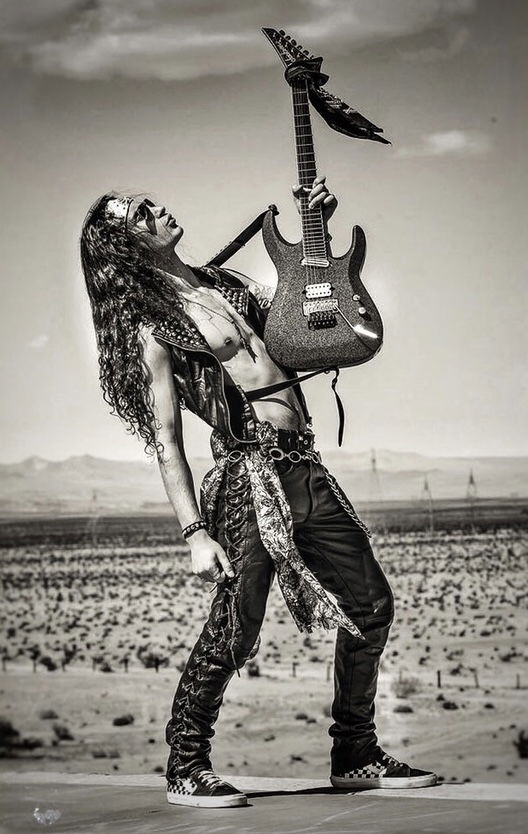 Your music style is Heavy Metal. Which are your main influences (Favorite Artists / Bands etc.)?
Part of what gives our music its unique style is the fact that we individually have a wide range of influences from blues to metal to flamenco, which all in some way come through in our music. However, our sound is largely rooted in old school heavy metal, some of our more obvious influences include Iron Maiden, Whitesnake, Dio, Judas Priest, Blue Murder, the Scorpions, and more.
Which things do you think a Band should sacrifice in order to succeed? Have you ever sacrificed anything in your life for a better future for your Band?
The decisions we have had to make are only really sacrifices from a certain perspective. By committing ourselves to our music full time, inevitably there are other things in life we no longer have time for. Thing is, we see our "sacrifice" more as a bargain, because what we gain is significantly more rewarding to us than what we give up. Life is too short to be wasted chasing things of monetary value.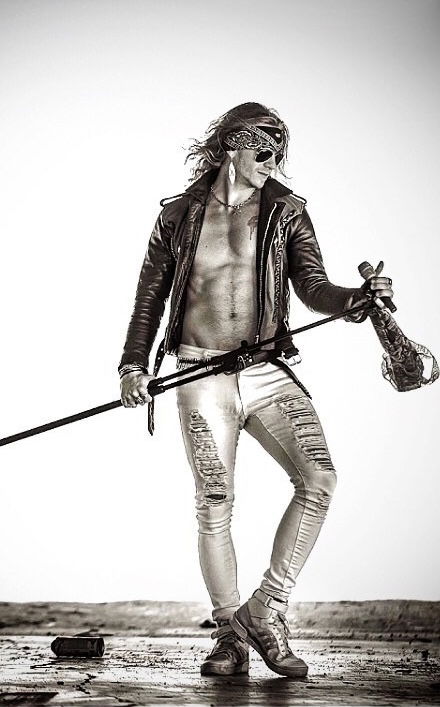 Describe your ideal live show as a performance band. Have you already experienced that?
Whether we're playing to 100 people or 100,000 people, the most important part of playing live is the connection between us and the audience. Pyro, lights, props, and an overall elaborate production are great additions when you have the logistics to make it happen, but at the end of the day it's all about the experience. We have both had our fair share of experience performing with other bands in the past, however we are yet to officially play live as Wings of Steel. Our first show is set for September 23 at the Whisky-a-Go-Go in Hollywood, CA.
Which attributes do you think that a new Heavy Metal Band should have in order to gain identity and be unique?
It's all about playing from the heart and writing the music you want to write. Doing it purely for the love of it. Not limiting yourself by making your goal solely to get famous, rich, laid, etc.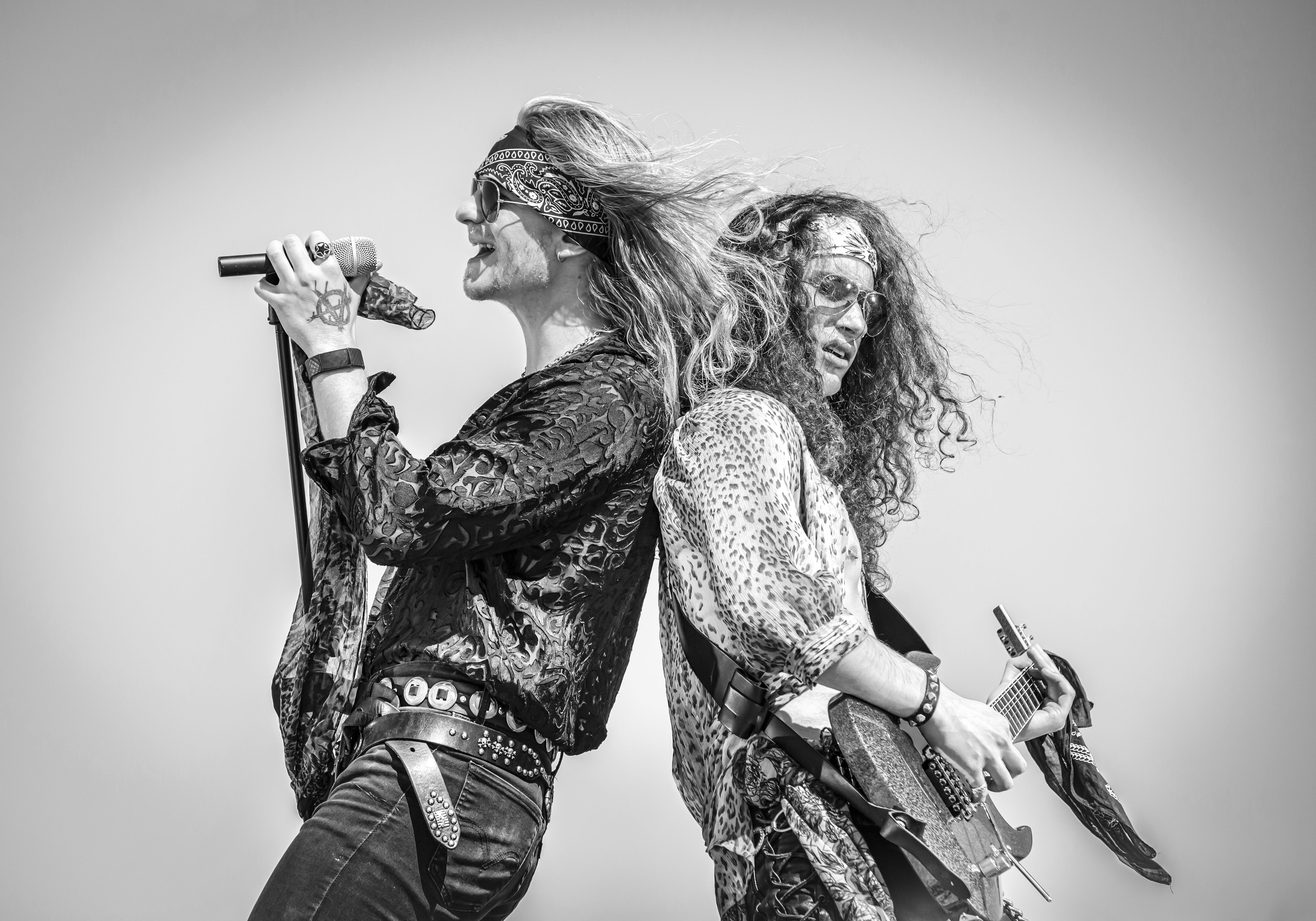 Do you believe that Digital Platforms help the new Heavy Metal Bands? Which, do you think, is the ideal way for a Band to promote its work?
The fact that our music can be heard literally anywhere in the world (and without a label) is absolutely incredible and is extremely beneficial for not just artists, but for fans as well. In this day and age, (for better or for worse) you need to be on social media if you want people to know about you. However, social media alone isn't going to cut it. The reality for rock/metal bands is that playing live is still by far the most effective way to get your music out there. At the end of the day, you need both.
Tell us a few things about the New Underground Metal Scene in Los Angeles, California (Bands, Fanzines, Webzines, Metal Clubs etc.)
The rock/metal scene in LA is not the same scene that it was back in the glory days of the sunset strip during the 80s. There is absolutely no shortage of bands, there just isn't one music scene that dominates. Instead there's a great diversity in music, with everything from hard rock and thrash to metalcore and death metal. With the changing landscape of music going online, bands and scenes are now more geographically spread out across the US and the rest of the world. While LA will always have an abundance of new bands, the nature of today's music landscape shifts the epicenter online and gives rise to a more connected worldwide scene.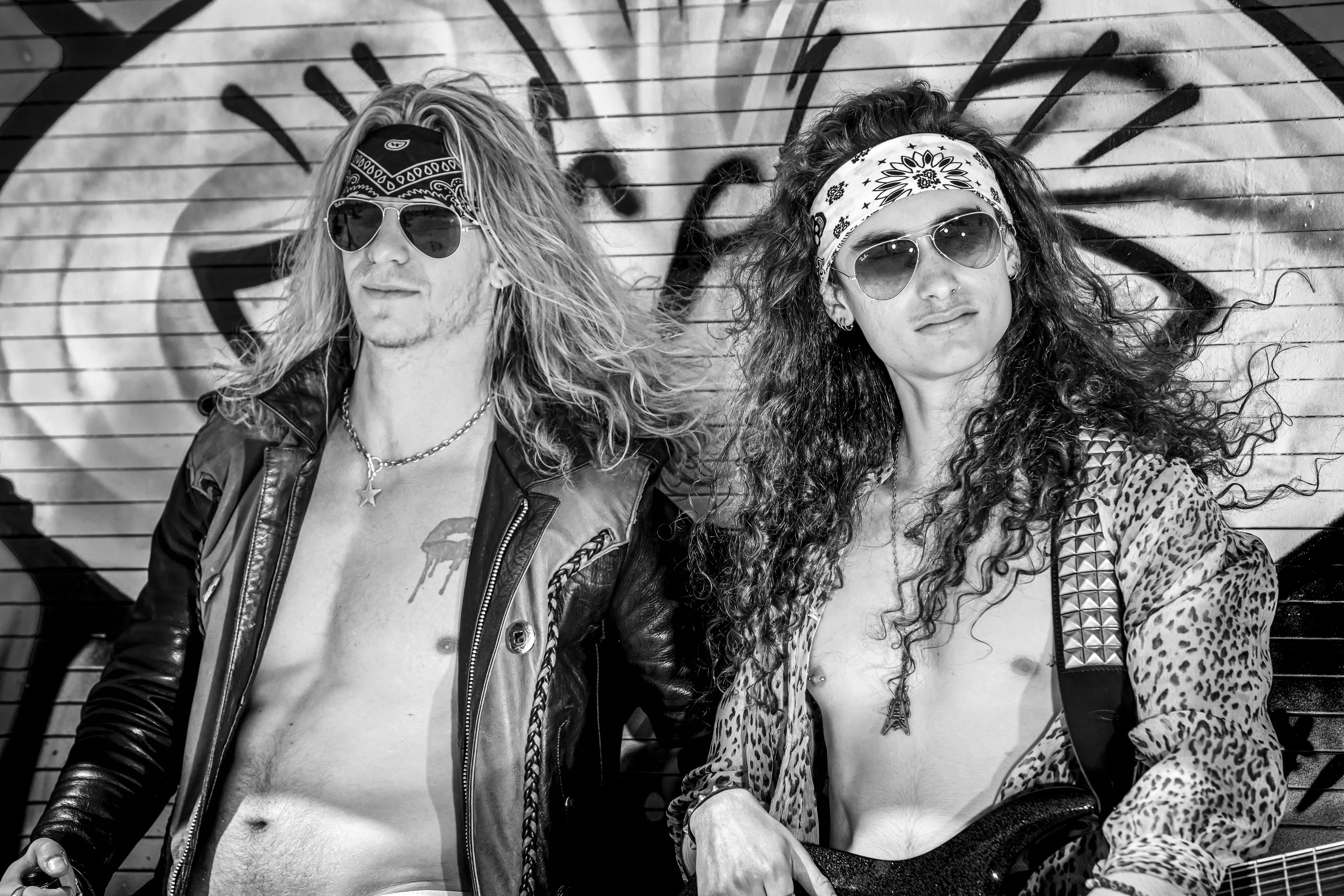 Do you know anything about the Hellenic Metal Scene?
Heavy metal has always flourished in Europe, and Greece is no exception. Along with places like Italy, Germany, and Scandinavia, the scene in Greece from the perspective of us here in the US appears to be really vibrant with plenty of bands, clubs, and festivals to back it up. We can not wait to come on tour, meet our fans, and experience the scene first-hand in Greece (as well as the rest of Europe) sometime in the future!
What are your future plans?
The release of our self-titled EP was intended to be an introduction of our sound and style to let the world know who we are. Now having that under our belt, the main objectives are to continue promoting the EP, play some live shows, and begin the process of producing a full-length album for our next release. It's hard to give an exact timeline at this point, but we expect to have our full length album out sometime in mid 2023. We are also looking to tour the US and Europe sometime in 2023, but nothing is set in stone as of yet.
Thank you very much for your time & Keep up the good work! The closure is yours.
Thank you for interviewing us! Check out our self-titled EP "Wings of Steel" wherever you stream music! (Spotify, Apple, Youtube, Deezer, etc..)
Our merch; https://www.redbubble.com/people/WingsofSteel/shop?asc=u
Our CDs; https://officialwingsofsteel.bandcamp.com/album/wings-of-steel
By Steve the Filthy Dog.