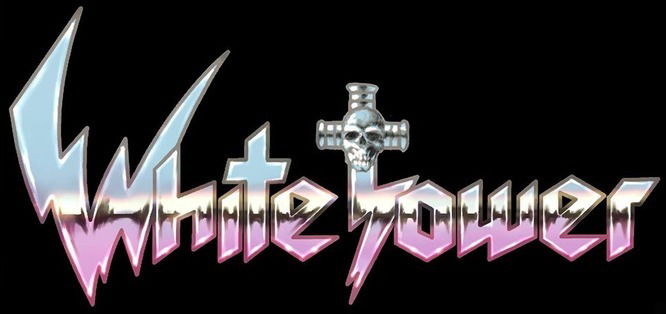 !!!HELLENIC HEAVY METAL!!!

We had a conversation with WHITE TOWER.Enjoy!
Welcome to the FILTHY DOGS OF METAL Webzine.
1. Tell us a few things about WHITE TOWER (Members, Starting Year etc).
Well White Tower originally started as an idea in 2019 when I was working at summer season and I just started to make couple lyrics and stuff with my buddy Mike. He was serving in the army at that time, we talked often through Facebook we wanted to make a band so we could play what we love and share in common, in the meantime he got me close with Maleas. I already knew him but now thanks to Mike we contacted more often and he wanted really bad to play in a band with people who share common intrest. The most wonderfull thing is that Teo our drummer contacted me randomly just to chat that time cause we had long time no talk as friends and I was like, this cant be a coincidence this is the moment I must seize it and talked him to wait till I finish season job and we will blast some heavy metal at home. After I finished the season work back in hometown of Thessaloniki we had trouble of Mike living in Serres, Maleas living in Kavala far away from our city so we took a bit of a hit. Mike left because financial reasons so we contacted a friend named Stelios as lead guitars, Maleas as bass and then we got Teo for drums we only needed a rhythm guitarist to complete our band so we got Vekis a total beast of bass skills and guitar so we had what we wanted couple months of awesome work and hard tough times we got Stelios to leave cause of discipline reasons and got Nick as a session lead guitarist. Now about the band's name we had many ideas but we live in a very beautiful city with landmark a White Tower so we were like; why not, lets make everyone aware that we come from Thessaloniki and we gonna rock you.
2. You have recenlty released your EP ''Terminator''. What is the feedback from your audience as well as from the press?
Well audience feedback was something that got us proud it was fantastic as we didn't expected it in that scale and we would like to thank everyone from the depths of our hearts for their support. As for the press, we would say the same!
3. Label or DIY and why?
We wanted to start as an independent band so that we could get offers from labels because we believe that they make a difference and that they are crucial for a band's success. But we had a deal with our session guitarist Nick, that if he was going to play on the record we would have it released with his label that he is starting to build: Lovestate Records. We are grateful for his work with the band and the record will continue to be up with Lovestate but we are free to join any other label that is more established, and that with Nick's blessing.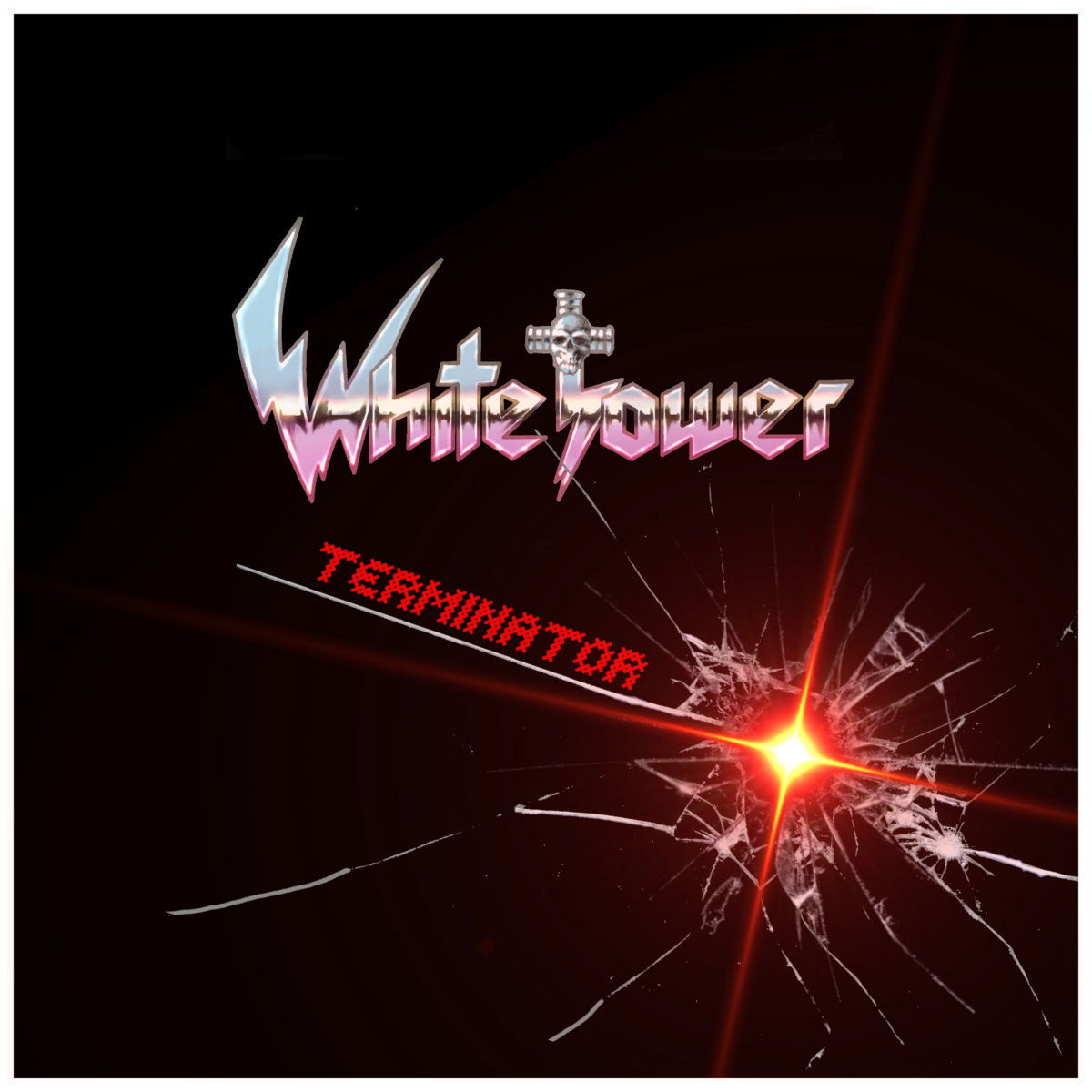 4. Do you prefer Vinyl, Tape, CD or Digital Format and why is that?
Because the band is really fresh, six months of being a band and two of them struck with Covid19 issues it's like we are a complete band and not just an idea for four months so digital format was our start. We will soon get CD formats and vinyl because who doesn't love some physical copies with artwork and band pictures?
5. Your music style is Heavy Metal. Which are your main influences (Favourite Artists / Bands etc.)
Our main influences is a combo of three bands we love : Accept, Overkill and Exciter. We want raw heavy metal to drag you and make you scream "I want more".
6. Which things, do you think, a Band should sacrifice in order to succeed? Have you ever sacrificed anything in your life for a better future of your Band?
The only thing you need to sacrifice is your fears and worries. You got to believe in yourself and go for it. Take some risks and more importantly; learn from failures.We could give up anytime for various reasons but all of us were there when someone was in need so mostly above all be with people that inspire you to be better and feel the luckiest man alive to be with the people you are in band with. We don't think that we have sacrificed anything important for the future of the band yet but we think that we would manage.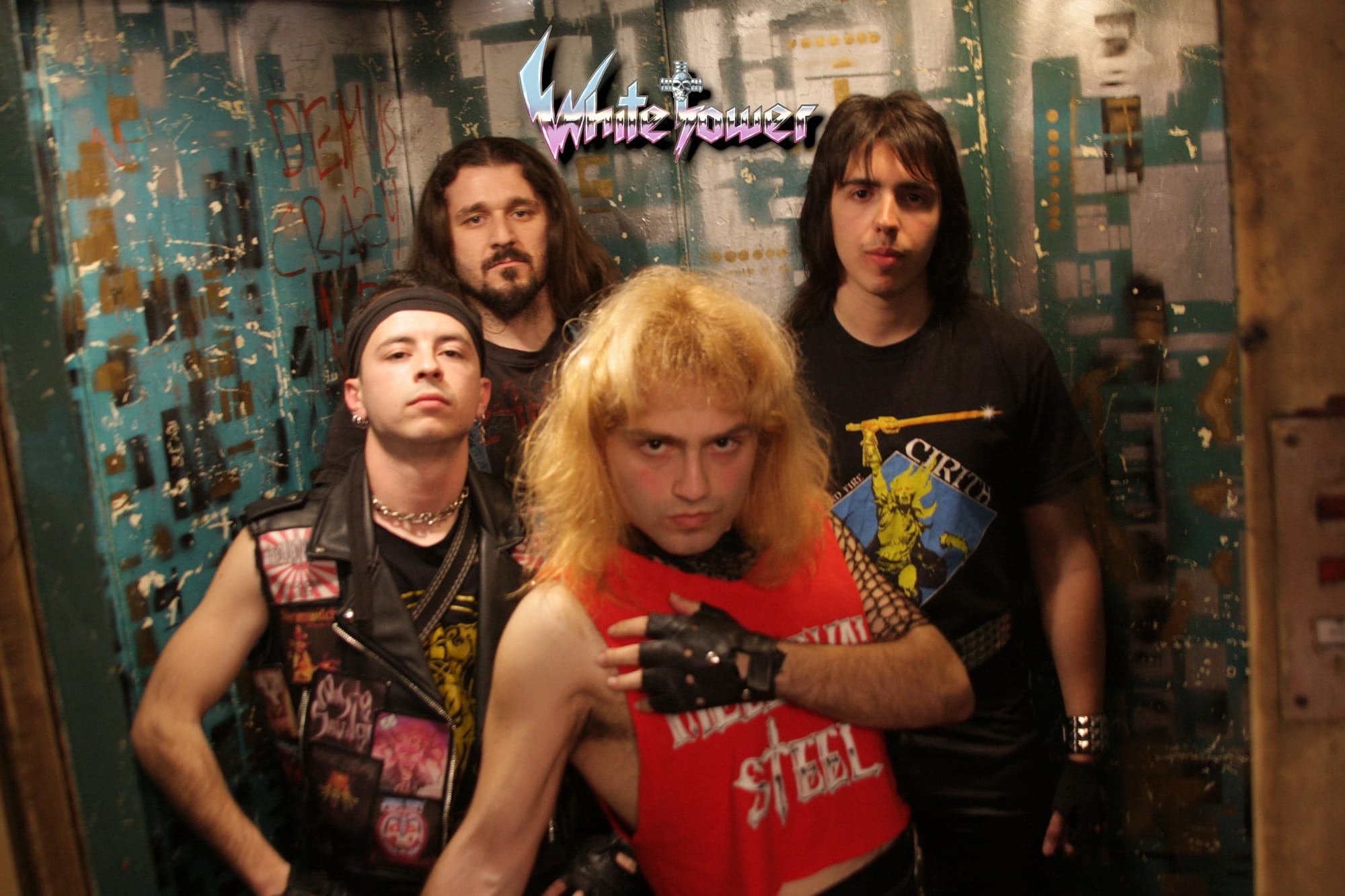 7. Describe your ideal live show as a performance Band. Have you already experienced that?
Our ideal live show is something like Lizzy Borden, Twisted Sister, Wasp; So we will try to go for it the whole shock rock thing to deliver a pure 80s feeling.We haven't played shows yet because of Covid19 but the minute we can we will hit the stages with Pounding Heavy Metal.
8. Which attributes, do you think, that a new Heavy Metal Band should have in order to gain identity and be unique?
To be unique they have to be true to themselves, in order to gain identity we would say to get three or four bands and try to mix 'em up and create something new. Either way people will find a way to say their opinion; bad or good even if you are the most unique band so go for what your hearts are telling you. Be true to yourselves.
9. Do you believe that Bandcamp and other Digital Platforms help the new Metal Bands? Which, do you think, is the ideal way for a Band to promote its work?
Well Bandcamp and other digital platforms are really helpful tools in this modern world so we think everyone needs to use them. Its the start of everything now about the promotion. From people, pages, online radio, reviews and many other things prove to help the promotion but the key thing for a band is to communicate with its fans. So we would say that communication is the key to everything.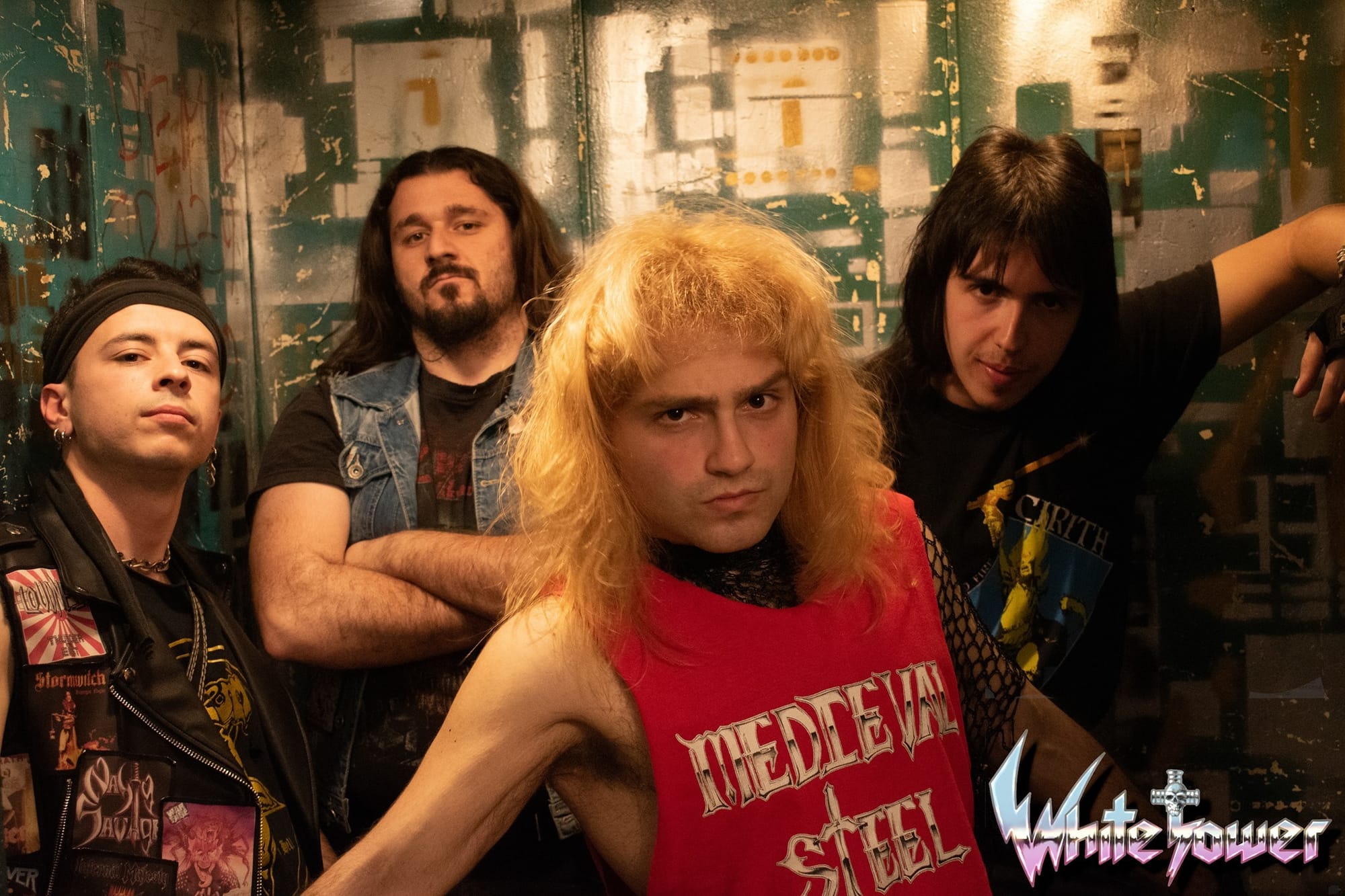 10. Tell us a few things about the New Underground Metal Scene in Greece (Bands, Fanzines, Webzines, Metal Clubs etc.)
It's really complicated. There is a limited list of bands, very few webzines that try to promote them and even fewer clubs with very little amount of people supporting.
11. What are your future plans?
Our plans currently are to release CDs of our EP, maybe look for a more established label to book us to shows abroad and to release a full-length album.
12. Thank you very much for your time & Keep up the good work! The closure is yours.
Don't give up. Always go for the things your heart desires. Risk and win. Don't ever give up.
By Steve the Filthy Dog.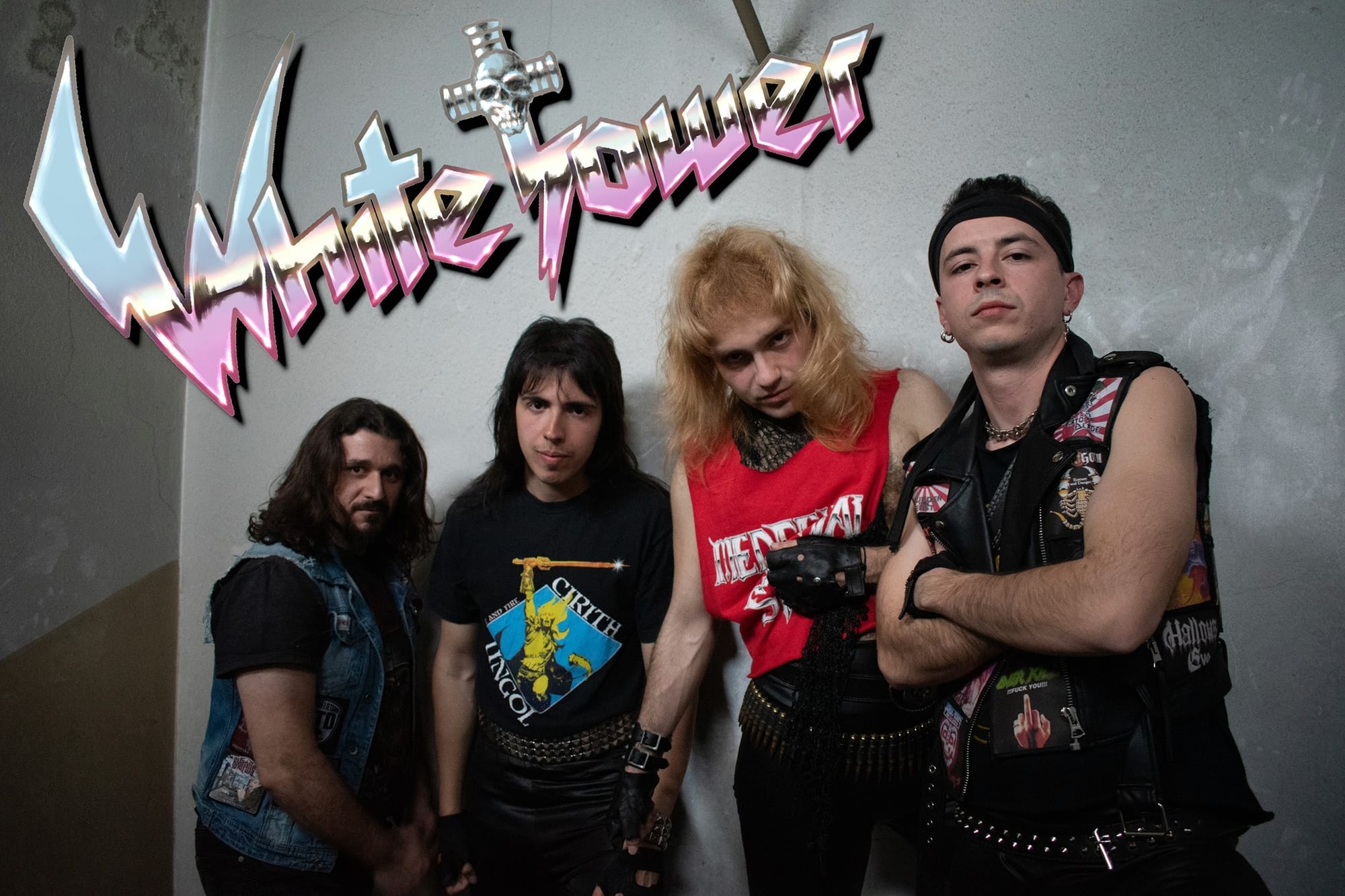 WHITE TOWER CONTACT:
https://whitetowermetal.bandcamp.com/releases