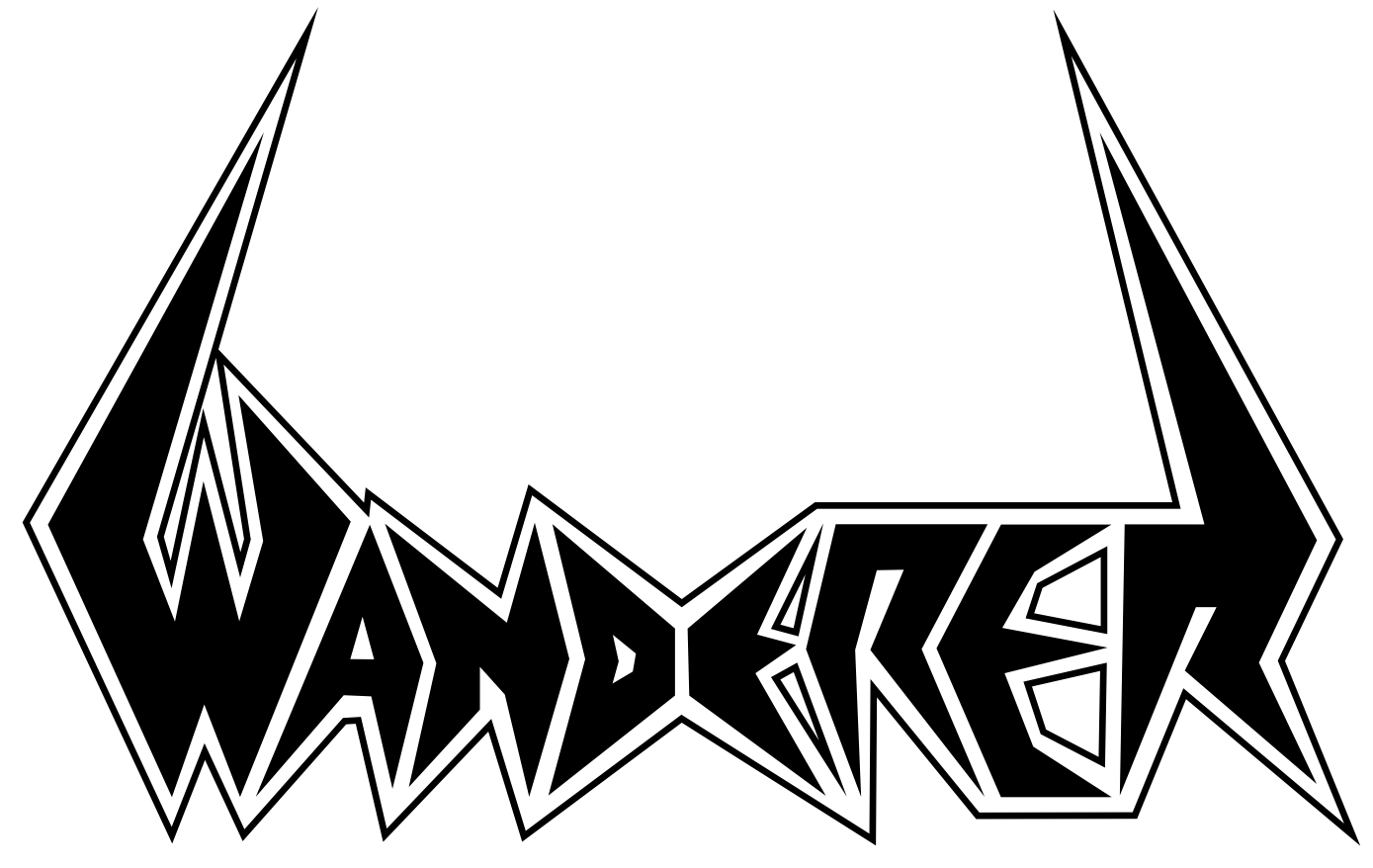 !!!HEAVY/SPEED METAL FROM PORTUGAL!!!
Welcome to the FILTHY DOGS OF METAL Webzine.
Tell us a few things about WANDERER (Members, Starting Year etc).
WANDERER is a Heavy/Speed Metal band from Porto, Portugal created in 2010 and currently formed by Nuno Machado on guitars/vocals, André Ribeiro on guitars/backvocals, Rui Freitas on bass/backvocals and Luís Ferreira on drums/backvocals.
In 2020 you have released your album ''Awakening Force''. What was the feedback from your audience as well as from the press?
Feedback has been very good overall! Unfortunately its time of release ended up not being the best because of the pandemic and we couldn't promote it live at the time. We, however, got to catch up to people's reactions at the shows since then and they have been worth the wait. Merch has been selling well and the reaction from the press has been quite positive from what we've seen!
Label or DIY and why?
We've had all our recordings released by labels so far and it has been working well for us. It would depend on the deal, though. DIY, although we can't really attest to that, seems to be a high risk/high reward kind of thing. More work and more time/financial investment but total control of the release and higher profit if promoted right.
Do you prefer Vinyl, Tape, CD or Digital Format and why is that?
Even though each format has its pros and cons, it has got be vinyl! There's a whole ritual in putting one to spin which kind of makes it feel more "precious".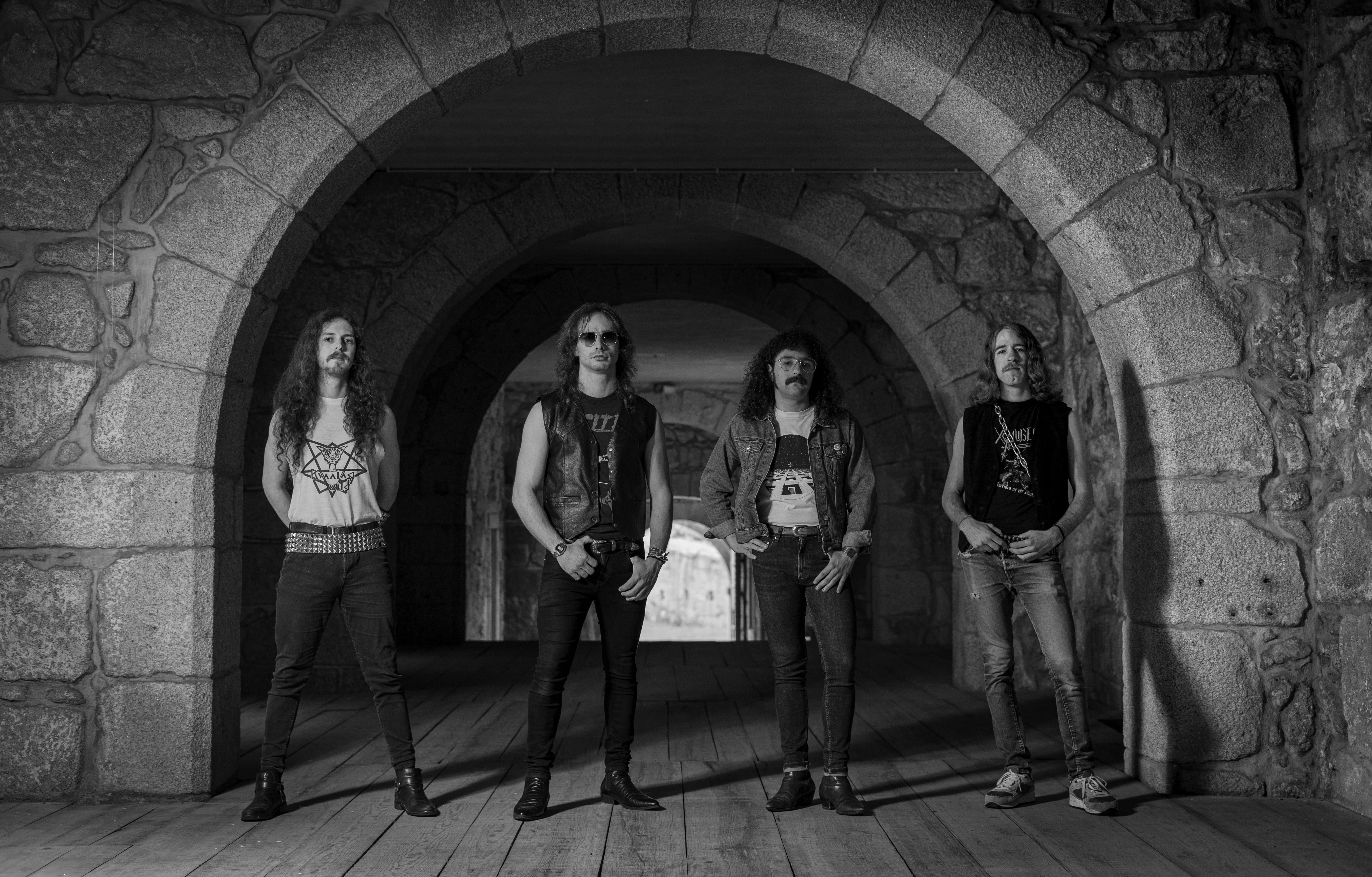 Your music style is Heavy/Speed Metal. Which are your main influences (Favourite Artists / Bands etc.)
There are too many... Running Wild, Judas Priest, Omen (US) are names that quickly come to mind, just to name a few. The 80's German Heavy Metal scene as a whole is a big influence.
Which things do you think a Band should sacrifice in order to succeed? Have you ever sacrificed anything in your life for a better future for your Band?
Hmm success is kind of a subjective thing, isn't it? Each band has its own goals, therefore, its own vision of success. WANDERER has been active for 13 years and each member has been part of it for a long time. Probably not the most exotic answer but the truer one would have to be "time".
Describe your ideal live show as a performance Band. Have you already experienced that?
Probably our first post-pandemic show. People were starving for a live gig (as well as us) and they went completely nuts! The venue was beyond packed, the crowd was singing along the tunes, stage-diving... It was a great feeling.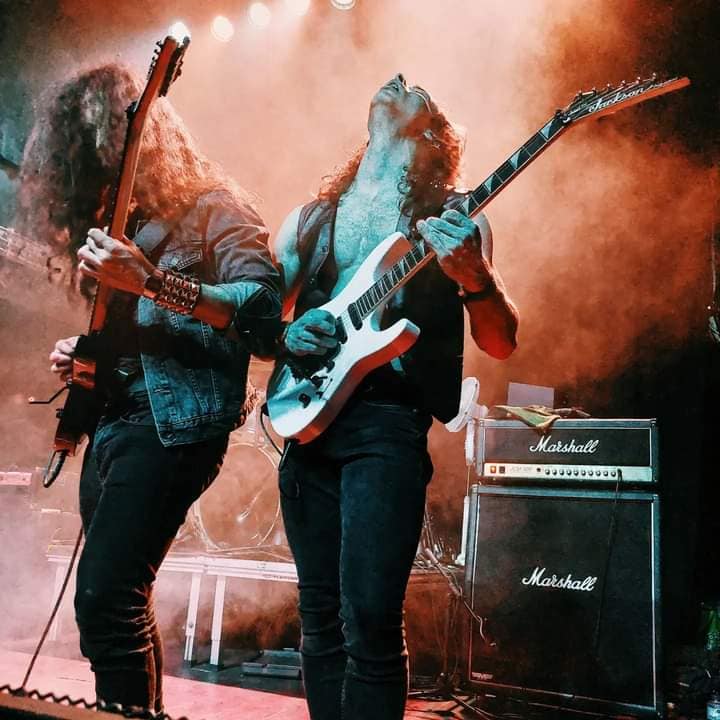 Which attributes, do you think, that a new Heavy/Speed Metal Band should have in order to gain identity and be unique?
Music-wise, it's already very solidified as a genre but there's always details one can explore while not drifting too much from the Heavy/Speed metal core. 2 examples come to mind, curiously both from Finland: Chevalier, having made the medieval thematic/lyrical influence their thing and a strong part of their identity; and Ranger having released a version of their new album fully sung in finnish.
Do you believe that Digital Platforms help the new Heavy Metal Bands? Which, do you think, is the ideal way for a Band to promote its work?
Digital platforms like YouTube, IG, etc. are a very effective promotional tool nowadays for sure as it can reach a lot of people. That, combined with well chosen gigs, are certainly the best combo. Festivals and opening slots with more well known bands might be the best way to draw attention to more unknown bands.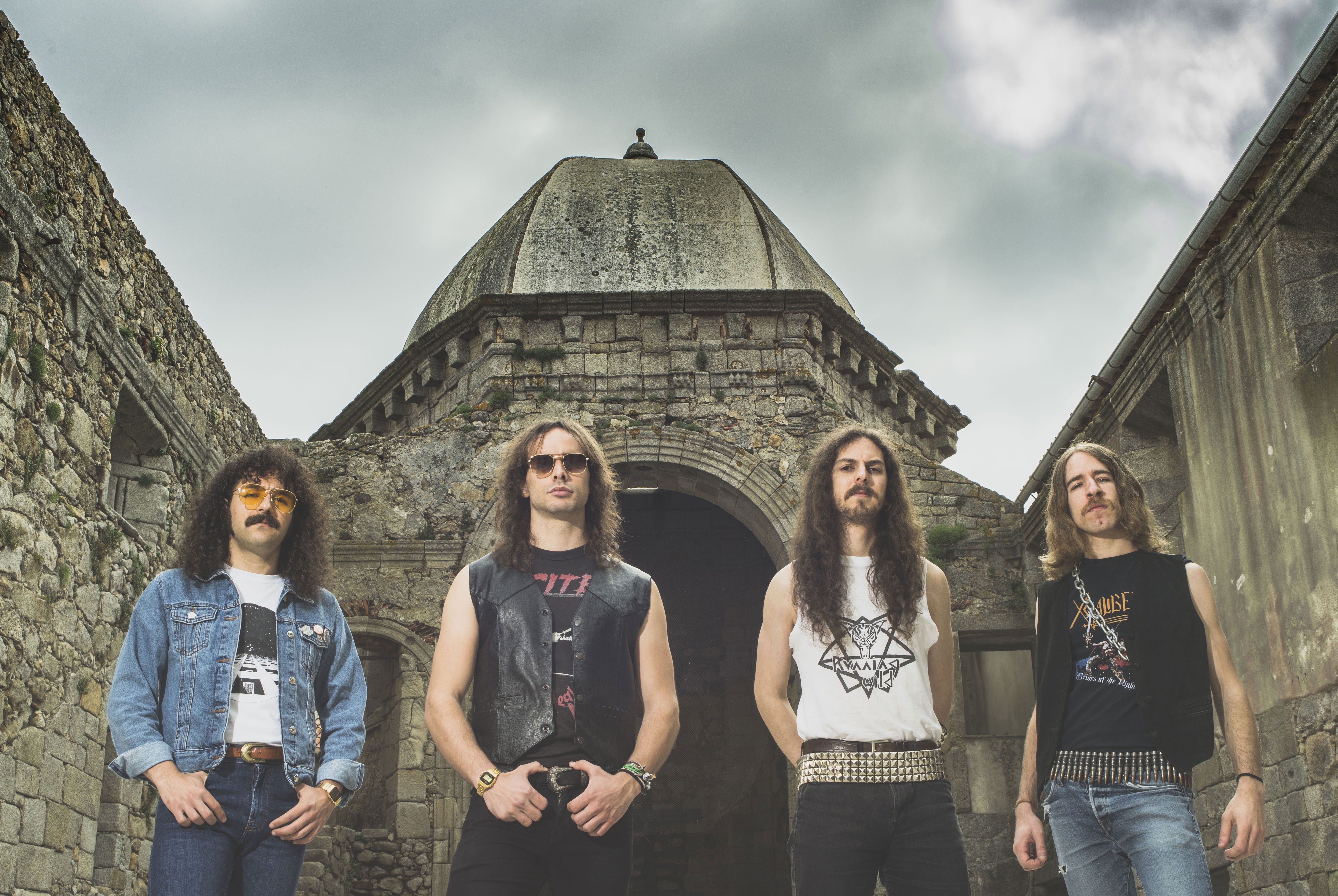 Tell us a few things about the New Underground Metal Scene in Portugal (Bands, Fanzines, Webzines, Metal Clubs etc.)
Diving into the portuguese underground metal scene... there are some bands around that are definitely worth checking out like Alcoholocaust, Necrochaos, Lyzzärd, Gallows Rites and Dolmen Gate for example. Can't say too much about webzines but as for old-school paper zines, Metal Horde comes to mind! There used to be a cool one called Herege Warfare but that one's presumably over. Also, a friend of ours is the writer of Hell Bent for Metal Zine but that has been quiet for a while too. Metal Clubs... not many either, for live shows you've got Hard Club, RCA (usually for "bigger" bands or bills"), Woodstock 69 and a new place called Vortex (for more underground gigs). And that's mostly it, heavy metal-wise. Metalpoint has recently closed doors after 15 years being a mandatory reference as for national underground venues.
Do you know anything about the Hellenic Metal Scene?
A few bands like Rust, Crush and Spitfire for example. Heard wonders of the Up The Hammers festival as well as the Greek heavy metal culture!
The last 3 years worldwide we have faced many dark, strange & new situations with our everyday life (covid, lock-down etc.) Did all of this affect you positively or negatively?
Both, in a way. As mentioned above, the pandemic matched the release of our first album and as such, live promotion went down the drain for a while. On the bright side, it made us appreciate more things we always took for granted, like those same live shows.
What are your future plans?
To write, record and release a 2nd album is the main goal for now! We also have some gigs scheduled here and there. An Euro Tour would be killer!
Thank you very much for your time & Keep up the good work! The closure is yours.
Thanks for your interest in WANDERER, maybe we'll share a drink someday! Up the hammers & down the nails!
By Steve the Filthy Dog.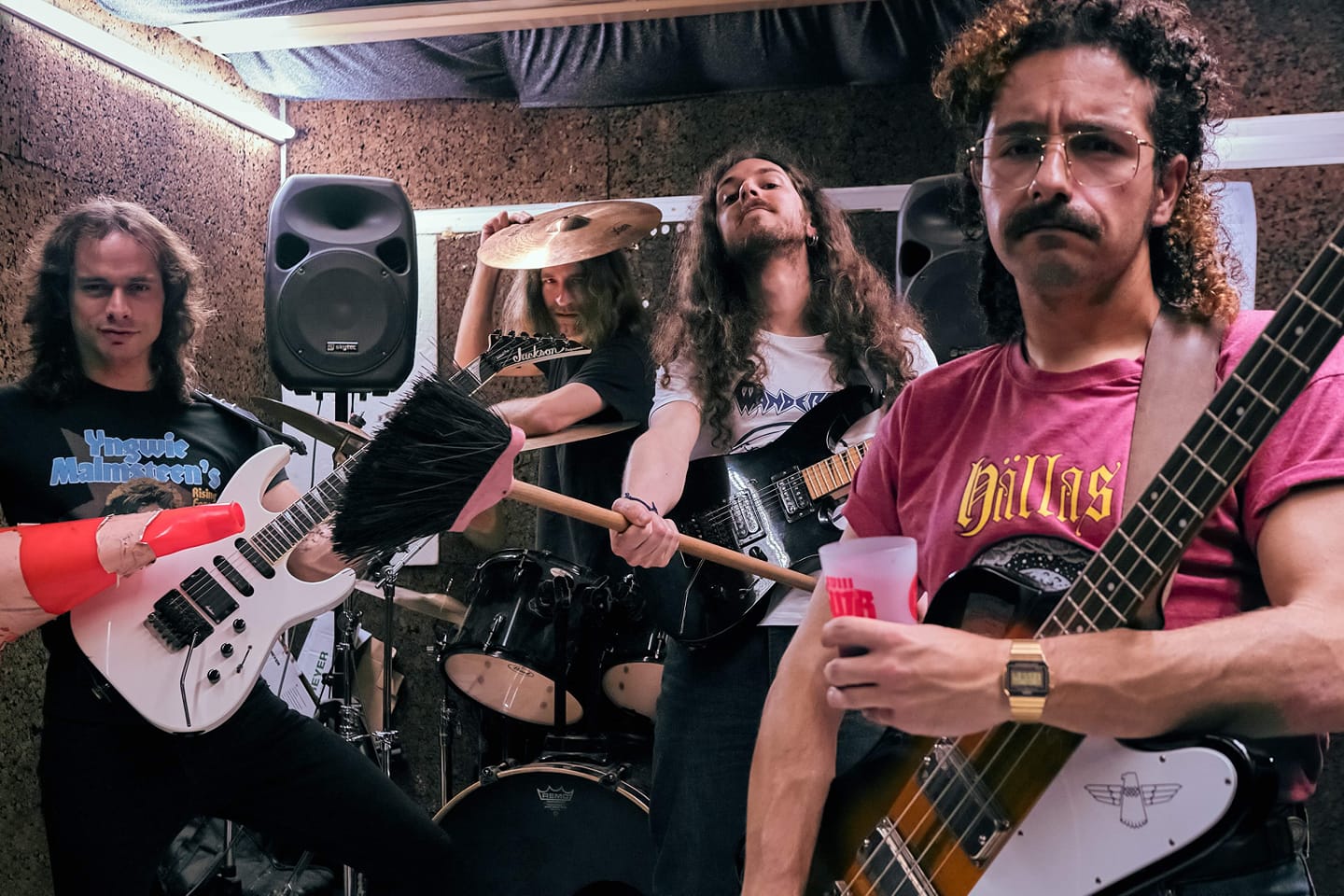 WANDERER CONTACT:
https://www.facebook.com/wanderersteel
https://www.instagram.com/wanderer.steel/
https://wanderersteel.bandcamp.com/