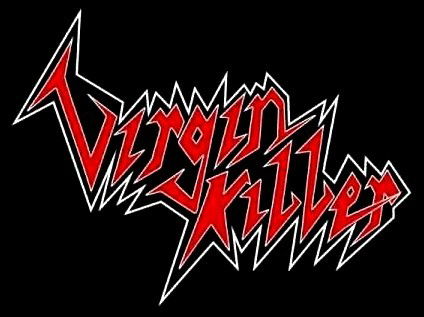 !!!COLOMBIAN HEAVY METAL!!!
We had a conversation with VIRGIN KILLER.Enjoy!
Welcome to the FILTHY DOGS OF METAL Webzine.
Hi Filthy Dogs, thank you for having us in your Webzine, it's an honor and we really appreciate this space you're giving us to share some of our sound.
1. Tell us a few things about VIRGIN KILLER (Members, Starting Year etc).
Virgin Killer is a Colombian band currently formed by Jason Ardila on guitar (Band founder), voice and lyrics; Alexandander Domínguez on lead guitar, César Rojar on drums and Óscar Portilla on the bass; however, not always was like this. It all started back in 2006 with Jason creating the first riffs along with a friend (Carlitos Rodriguez), who shortly would leave the band, and Jossman Cardozo who would join on drums and vocals about the same year. Then, around 2009, Alexander and Óscar come on board. This line up would last until 2011, when Jossman leaves the band and César replaces him on drums. Óscar also leaves for a while the same year, but in mid-2012 comes back to consolidate the line-up we have until today, 8 years later.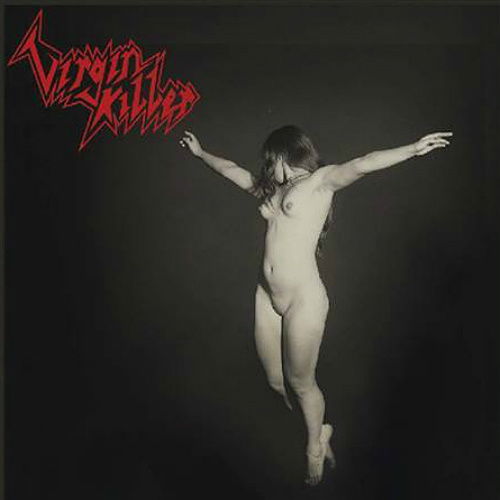 2. In 2017 you have released your split EP ''Astra ex Abyssus'' with the Colombian Speed Metallers SKULL. Have you prepared anything new since then?
Of course! Right now we are working on our second LP, which we hope to release later on this year. We are one the recording process and almost done. Also some of the art is ready. You can check some on Youtube VIRGIN KILLER - No Existe Verdad [Sencillo-2020]
3. Label or DIY and why?
We have worked with labels and things have gone well so far… no complains. Maybe, the distribution part is easier being with a label. Nevertheless, this time we are planning to do it ourselves, as we consider that we can take more advantage of our work. It's a bit harder and more work for us, but in the end and as in everything you do in your life, it's always better to do it yourself, isn't it?
4. Do you prefer Vinyl, Tape, CD or Digital Format and why is that?
We definitely believe that vinyl is the best format regarding sound quality, and of course the fact that you have in your hands something produced decades and in many cases even more than half a century ago! Anyway, we enjoy music in all its formats; each one of them have their own usability and moment.
5. Your music style is Speed Metal. Which are your main influences (Favourite Artists / Bands etc.)
We wouldn't say that we play "Speed Metal" any longer... maybe at the very beginning Jason had that intention, but with the passing of the time it has changed; let's just say it's traditional Metal. About our influences, each one of us listen to a lot of music that affect the way we play, not only Metal. But just to name some influences we share among us, we have Black Sabbath, Judas Priest, Slayer, Bathroy, V8, Resistencia, Uncle Acid, NWOBHM (To sum up!), Gravestone, Violent Force, Riff, Hermética, Ultrametal (To sum up!), Pink Floyd, Deep Purple, Cream, Thin Lizzy, and a long and very diverse etc. On the other hand, each one of us have particular tastes, and there is from drum and bass to post punk and even trip-hop! Hahahah. Maybe all these don't reflect directly in our sound, but it certainly feeds our creativity. It could take pages here to name all the influences we have.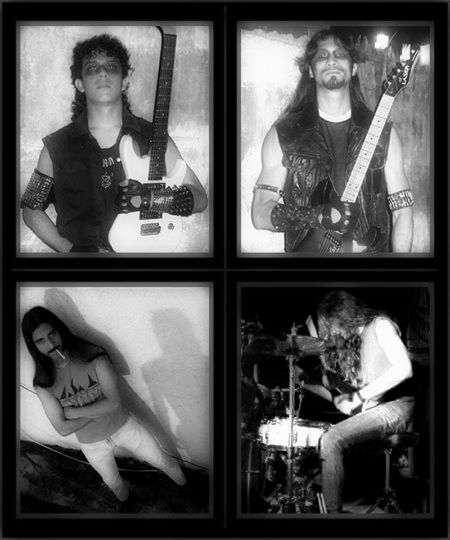 6. Which things do you think a Band should sacrifice in order to succeed? Have you ever sacrificed anything in your life for a better future of your Band?
We don't think the band is a sacrifice for any of us. On the contrary, the band is the way we have to escape from the fake world at which we are actually being butchered and digested, so to speak; and to meet with our real selves. Maybe what you call sacrifice means effort to us, and yes, to succeed on ay filed of your life you have to push yourself to not allow futile and superficial "life" to drag you off what you really want. You need to spend time on rehearsing and creating, both with the band and individually, you need to focus which requires mental effort and not many people in this world are willing to do this; feed yourself by listening to music; and also you need to find a space to meet with your band mates and create a real connection; we had that chance because we all studied at the same university. So no, we have not sacrificed anything for the band because everything we do for it is a pleasure. Anyways, we still have a real long way to success, so these advises are also for ourselves.
7. Describe your ideal live show as a performance Band. Have you already experienced that?
Yes, we had the chance to open for Barón Rojo in 2016, and we could say that is the closest thing we've experienced to and ideal show: good sound, a stage where you can freely move and a nice number of attendants. The only complain we have about that show is that we were not paid.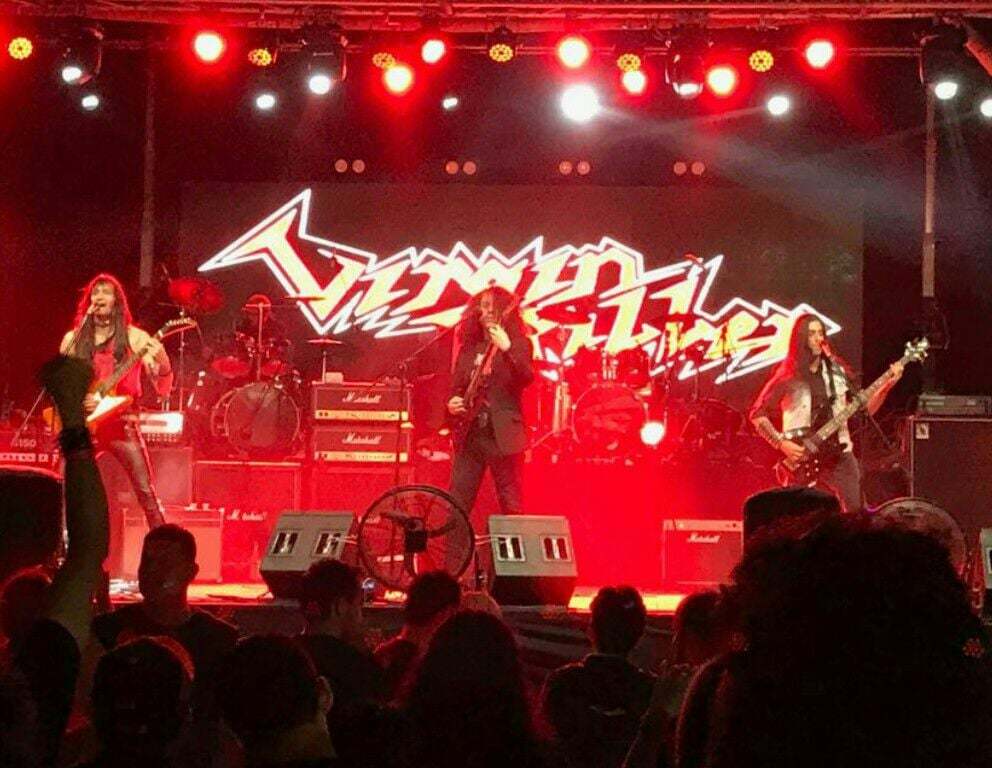 8. Which attributes do you think that a new Speed Metal Band should have in order to gain identity and be unique?
Stop thinking about playing "Speed Metal" and just do what honestly comes from their hearts. It is not that we have something against genres or labels of this kind; we ourselves use them to reference how a band sounds. But when it comes to creating, we feel that narrowing our mind to thinking that we play certain genre or style could restrain our creativity and could also lead us to sound like any other "Speed Metal" band, so to speak…We just do what we feel at the moment and if the outcome sounds "Speed", it's okay; we've been told that we play from Heavy to Thrash… a close friend told us about what we are doing right now that "we sound too "progressive""… we don't know what he means by that, but you see, it's a matter of individual perception.
9. Do you believe that Bandcamp and other Digital Platforms help the new Speed Metal Bands? Which, do you think, is the ideal way for a Band to promote its work?
Digital platforms are inevitable. We don't use them that much but maybe we should. We only have an official Facebook webpage https://www.facebook.com/virginkillermetalcolombia/ and a facebook group, thus, it's difficult for us to answer that question as we are not very informed. Facebook has worked for us to promote shows and our work in general; also to connect with people from different cities that have taken us to play over their places. We can guess that these platforms help because new generations now tend to use them more and more and physical formats will likely tend to disappear, or at least to be part just of romantics' collections. Same happened to movies, and books might suffer the same destiny too. So, the ideal would be not only being in all the platforms, but also going to gigs for material exchange and talk to people. Sometimes bars help bring people together. You need to go out and spread the word yourself and also make use of the social media and the different platforms. Also we have radio shows like La Caja de Pandora in Bucaramanga since 2001 we believe, and directed by Karlos Ardila, a person that has worked hard for the Metal movement in our city. These channels still work, though they are migrating to internet.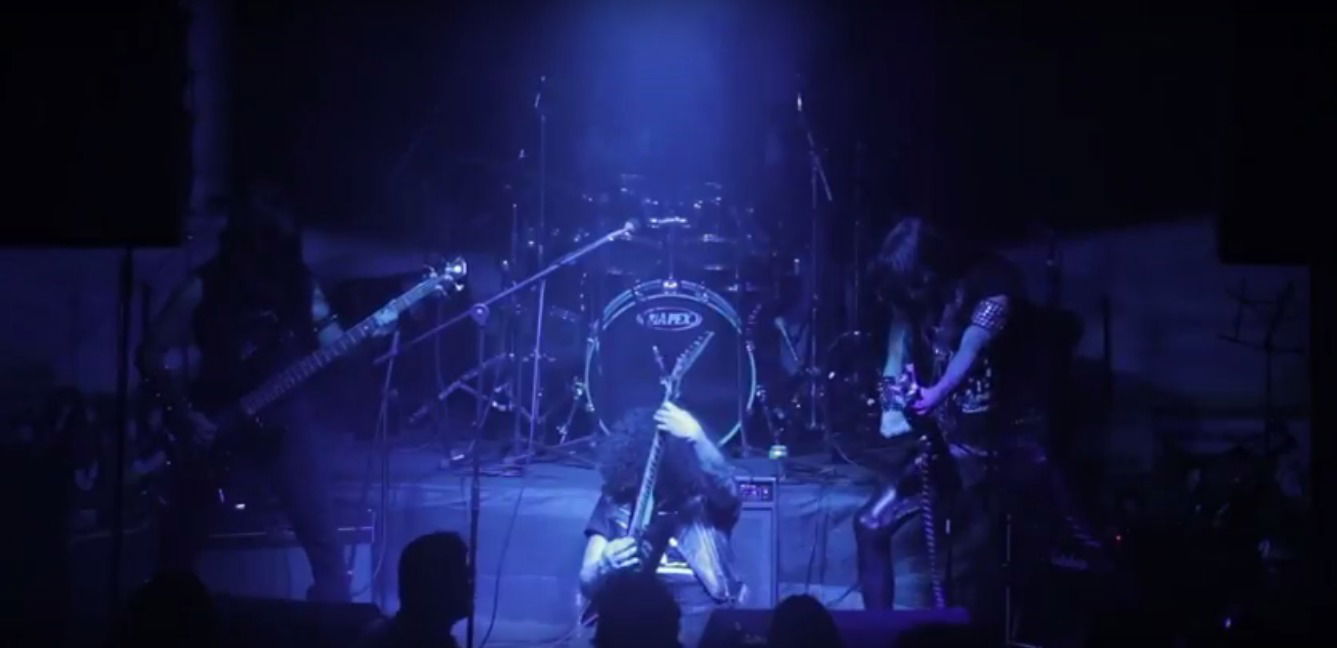 10. Tell us a few things about the New Underground Metal Scene in Colombia (Bands, Fanzines, Webzines, Metal Clubs etc.)
Colombia has always been a Metal land and is very active. Everyday many bands of all styles are born, as music now is quite easy to make. We are located specifically in Bucaramanga, in the east of Colombia, 8 hours from Bogotá, and we have some great bands over here: ADS (Heavy Metal), HexCrow (Heavy-Speed), Supremacía Satánica (Black Metal), Crocell (Black Metal), Ultra Death (Ultra-Death Metal), Death Command (Death Metal), Mad Throng (Thrash Metal. Our Bass and Drum are part of this band), Metal Destroyer (Thrash Metal). All the latter active, with one or more than one LP's and played in different cities around the country. And from other cities we have, HellRoar (Bogotá), Iron Clad (Bogotá), Skull (Cali), Bonfire (Cali), and a long etc, all of them active and with recordings and material you should check out!
Regarding fanzines and webzines, there is some interesting activity as well; we have Letra Oculta from Cúcuta, produced by Javier Barrero; Crónicas Estigias (Medellín webzine), Produced by Daniel Meléndez, Hellzine (Valle), and Ultracaverna (Bucaramanga), produced by our vocal Jason Ardila and Jair Mantilla. I don't think we have something like clubs, but bars with stages for small gigs, where local bands can show what they have. In Bucaramanga we have BPM Productora, where most of the underground gigs have taken place in the last 5 or more years. And we've played in Ozzy bar, located in Bogotá, where we opened for the British Blitzkrieg, in 2015 https://www.youtube.com/watch?v=KY-qWkdgoQE. It's a small place and was a small gig, and there we made some great friends with some bands we shared stage with that night that last until today, like the guys from HellRoar; later on they would take us to play in their own town named Mosquera, near to Bogotá; and after that we took them to play in our town, Bucaramanga, at BPM.
11. Do you know anything about the Hellenic Metal Scene?
Of course we do! Bands like Necromantia, Rotting Christ, Varathron, among others, are also very important to us, real cult! And bit more recent Suicidal Angels… but unfortunately, we don't know too much about new bands. We hope to get to know some new Greek bands through your Webzine!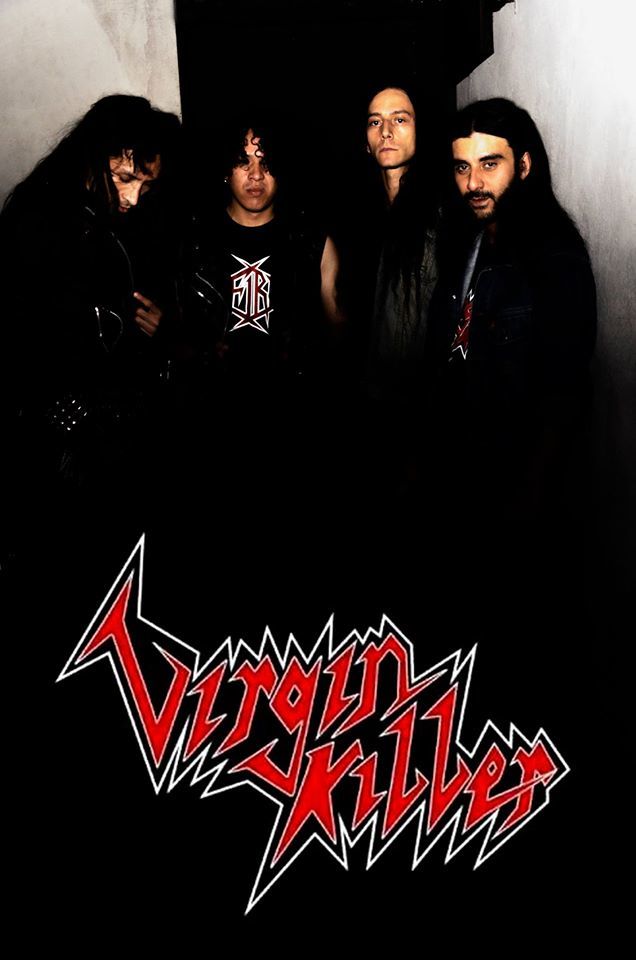 12. What are your future plans?
Making Rock'n Roll, working for making Rock'n Roll, and living for making Rock'n Roll. This is what we do for pleasure, and we hope to keep it up for long.
13. Thank you very much for your time & Keep up the good work! The closure is yours.
Thank you Filthy Dogs for inviting us and giving us the chance to share some of what we are here; it has been an honor and a pleasure. Thanks to your readers and all the Metal spirits that support this kind of initiatives that help the underground bands promote their sound, and spread this sick and flaming force all over the face of the earth. Stay real and ROCK AND ROLL!
By Steve the Filthy Dog.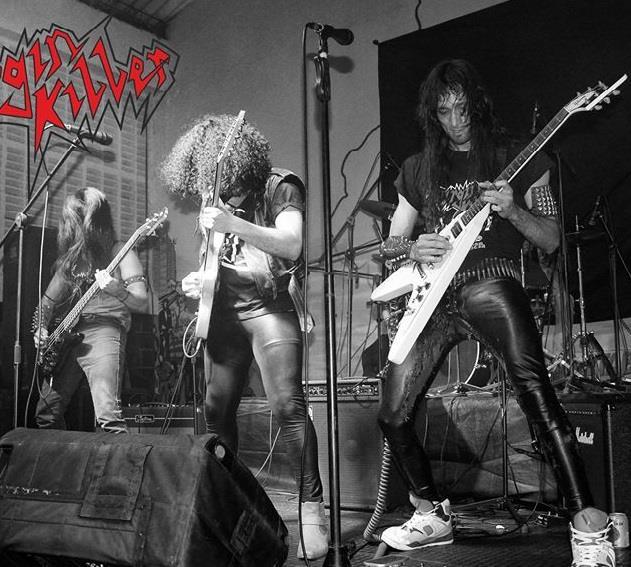 VIRGIN KILLER CONTACT: