!!!SWEDISH HEAVY METAL!!!
Welcome to the FILTHY DOGS OF METAL Webzine.
Tell us a few things about VIRAL (Members, Starting Year etc).
Viral was started in 2012 by Larri Mohell Malinen and Albin Forsell. There was a shared ambition between the two metal brothers to create some high-energy NWOBHM-inspired riffage together. However, everybody in the band has a different musical background. Throughout the early years a wider range of influences from power metal, thrash metal and hardrock were integrated into the sound, contributing to the somewhat modernized NWOBHM-sound Viral plays today. Viral consists of 5 members: Vocals: Albin Forsell Guitar: Larri Mohell Malinen Guitar: Marcus Borggren Bass: Christian Ståhl Percussions: Linus Melchiorsen Together, Viral shares a dream of playing high-energy heavy metal, tried and true, and to share the love for music with all of the wonderful heavy metal community. Together!
You have recently released your album ''Viral''. What is the feedback from your audience as well as from the press?
The debut album is currently not even a week old, so it is hard to say where this road will take us. But what we can see so far is very humbling. Pre-orders are coming in from all over the world. Japan, Spain, Belgium, Germany, Lithuania, Sweden, Finland, Norway, the Netherlands…. They just keep on coming! And we can't stop smiling! So many engaged metalheads have helped us by reviewing our album, sharing our work with the world. Not only that, but also radio stations, youtubers, friends, family and many new acquaintances have extended a helping hand. In this very writing moment, the first reaction video popped up. The metal community is amazing, there is no other way to put it. Friendly, caring, ambitious people!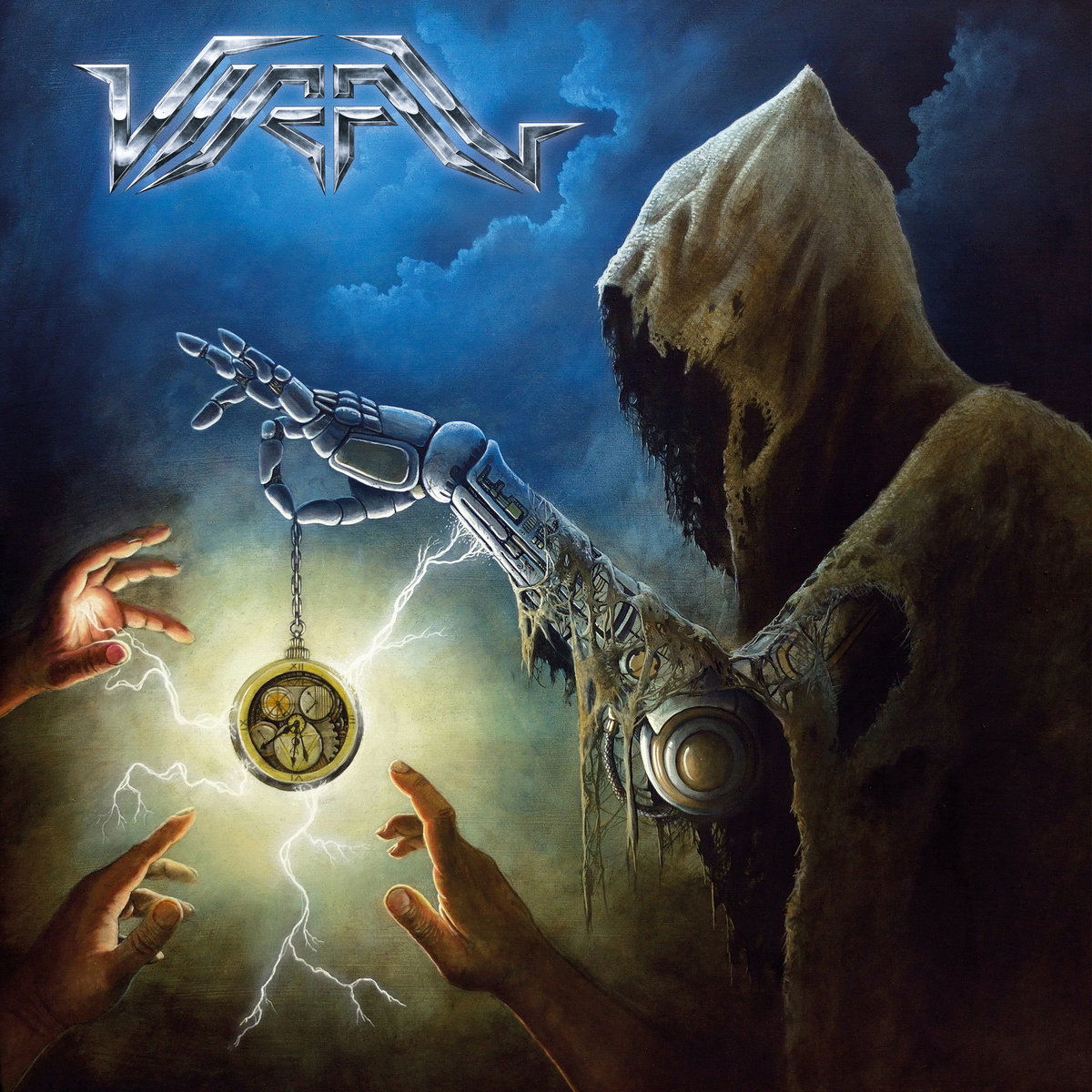 Label or DIY and why?
We did this project fully self-financed. Currently, it is what has been working best for us. It is hard to make a living from music like this nowadays, especially in these dark times of COVID and isolation. We all have full-time jobs/families and we chip in together to make our songs a reality.
Do you prefer Vinyl, Tape, CD or Digital Format and why is that?
Aw man, that's a hard question. All tools with different purposes. We would never be able to reach all the people in the world without a digital format to share. Yet, nothing beats the 80s and 90s retro feeling of a cassette. Cassettes feels almost like a time machine, sending you back to a beautiful place in time. Then again, how can you beat the actual dedication that listening to a vinyl represents? Sitting down and enjoying the album from start to finish, like we used to… not to mention all the wonderful collectors out there, expanding their ever-growing vinyl libraries. Honestly, we like them all.
Your music style is Heavy Metal. Which are your main influences (Favourite Artists / Bands etc.)
The NWOBHM really sparked the flame that keeps Viral burning, but all members of Viral have a different background. Everything from Black Sabbath, Judas Priest, Iron Maiden and Megadeth to Motown, Beatles, Meshuggah and Opeth. It is a mixed bag, but the heavy metal heart is undeniable. We are very enthusiastic about all the traditional heavy metal bands that create jaw-dropping heavy metal tunes to this very day. Traveler, Night Demon, Backslash, Screamer, Ambush, Skull Fist, Air Raid, Ruler, Enforcer, Roadwolf just to name a few of the myriad of amazing talents pursuing metal.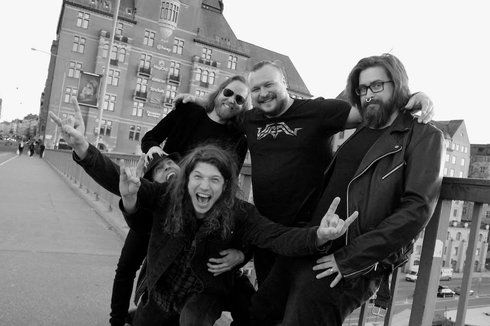 Which things, do you think, a Band should sacrifice in order to succeed? Have you ever sacrificed anything in your life for a better future of your Band?
Aw shucks, who are we to say, really? I think there are about a million ways to succeed, and even more ways not to. We are but a small band loving music together. Of course, it requires a lot of time, dedication, and money to create an album. You have to be vigilant, flexible and dedicated. But since we love what we do, there is no need for sacrifice. We pursue a dream together, and we try to reach out to as many as possible and stay open-minded to what people have to say about our work.
Describe your ideal live show as a performance Band. Have you already experienced that?
Another hard question! We have had amazing gigs with literally one person in the audience, and still enjoyed every note to the fullest. Yet again, who could deny that it is fun to play in front of a big audience as well? I think we have already had so many gigs that felt like a 10 out of 10, but we are convinced there's more yet to come. We look forward to a time where gigs can become a reality again.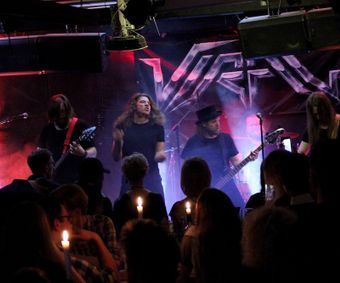 Which attributes, do you think, that a new Metal Band should have in order to gain identity and be unique?
We think everybody is influenced by something, right? There's no shame in that! Nonetheless, we all hear different things when we listen to a piece of music. In that regard, identity often "finds itself" if you keep on playing, trying and practicing. To put it in another way, as long as you keep going, hopefully, your identity shines through. But if you can figure out an angle nobody has previously considered at all, hats off to you!
Do you believe that Bandcamp and other Digital Platforms help the new Heavy Metal Bands? Which, do you think, is the ideal way for a Band to promote its work?
Oh, without a doubt. There are so many platforms that support artists now, and we have seen people engage themselves in all of them. We try to put our work on multiple platforms to reach out to as many fellow metalheads as possible. There is no need to hang all one's bells on one horse. Assumably, the platform that houses most of your target audience is preferred. We just got posted on a channel called NWOTHM Full Albums on Youtube, and almost 10 000 views came in in less than 48 hours. We are very thankful to Anderson Tiago for presenting our album on his channel. In a near future, you will be able to listen to us at MetalMusicAcrossTheWorldYT as well, another Youtube-channel with so many absolute bangers. Again, we want to thank everybody that has been helping out!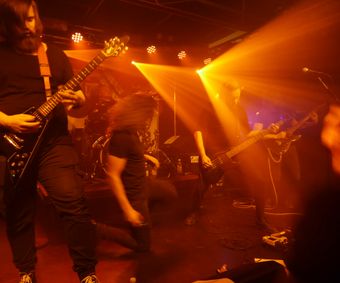 Tell us a few things about the New Underground Metal Scene in Sweden (Bands, Fanzines, Webzines, Metal Clubs etc.)
The metal scene in Sweden is very active, lively and present. Even in the very small town of Linköping where we are located, we have band members from Night, Ghost, Oblivious, Nekrokraft, Deadsoul, Axewitch, Nocturnalia, Mindless Sinner, Hällas, Märvel, Siberian to name a few. There are a lot of people arranging gigs in almost every town, for instance our boys at Palatset, Viral's home turf. We have received many reviews from Sweden already, such as Jerry Prütz at Lkpg news and Rocknytt, Jocke at Stargazed Magazine, Jimmy at Hard Rock Info and Sweden Rock Magazine coming soon. Sweden is a great place for a metalhead! <3
Do you know anything about the Hellenic Metal Scene?
We do not have any extensive knowledge about the Hellenic Metal Scene. We'll be sure to look it up very shortly!
What are your future plans?
Our future plans are to keep spreading our work, as well as keep on producing. Viral is not going anywhere, and we do truly wish that this COVID-situation is soon under control. Our metal hearts are hungry and ready for action!
Thank you very much for your time & Keep up the good work! The closure is yours.
Thank you so much for this opportunity here at Filthy Dogs of Metal Webzine, Stavros. We are very grateful!
By Steve the Filthy Dog.
Check us out at:
Spotify:https://open.spotify.com/album/37KEEzl2oQ8nruvyGWwFW6?si=_UnOUiDKQXmOIYjAgptFiQ

Facebook: https://www.facebook.com/viraltheband

Soundcloud: https://soundcloud.com/viraltheband

Youtube: https://www.youtube.com/channel/UC-G8c7trBItDjdgJIWosRKA
Bandcamp: https://viralofficial.bandcamp.com/
Instagram: https://www.instagram.com/viralbandofficial/