Welcome to the FILTHY DOGS OF METAL Webzine.
Tell us a few things about VICIOUS BLADE (Members, Starting Year etc).
Vicious Blade hail from Pittsburgh, PA USA. I guess we've been been described as thrash mixed with black metal and d-beat. We started in December of 2019 with Jeff Ellsworth - Lead Guitar, Erik Wynn Guitar, Clarissa Badini - Vocals, Kevin Parent - Drums, & Dan Ford - Bass.

In 2020 you have released your EP ''Vicious Blade''. What was the Feedback from your audience as well as from the Press?
Yes, we decided to release the EP on cassette and all of the streaming platforms on October of 2020. The reception has been awesome to be totally honest! Everything from DIY reviews, industry vets, and international publications. What what really surprised me was how fast we sold out of cassettes.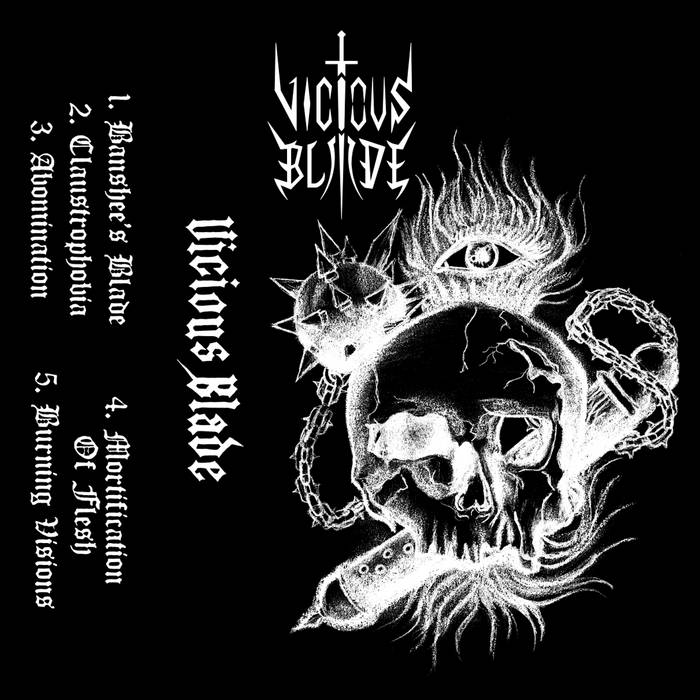 Label or DIY and why?
We would love to have put it out on a label that has a lot of reach with distribution and marketing, but because of COVID we really didn't have a way to get the music out there in front of an audience. As of right now we have a few things developing, but for the most part we're just writing and trying to keep the name out there.
Do you prefer Vinyl, Tape, CD or Digital Format and why is that?
I think that most of us are vinyl people for the most part. We still have the nostalgia of the tape trading days and really like that old school vibe. I still have a ton of CD's but they're rarely played anymore. Streaming is totally convenient in the car and at work, but there's nothing like the ritual of dropping a needle and reading all of there liner notes in a vinyl record.
Your music style is Thrash Metal with Punk elements. Which are your main influences (Favourite Artists / Bands etc.)
We can probably talk about this for days depending on which one of us that you ask. We're all into and grew up with stuff like Exodus, Death, Discharge, Sodom, & Kreator.
Which things, do you think, a Band should sacrifice in order to succeed? Have you ever sacrificed anything in your life for a better future of your Band?
I've sacrificed a ton of money! LOL Honestly though, it's so awesome to be able to do this, so I don't see any of it as a "sacrifice". We do what's necessary to keep moving forward. Sometimes I do miss out on family things that you can never get back.

Describe your ideal live show as a performance Band. Have you already experienced that?
This may sound dull, but I would be thrilled if the show was packed, the sound was killer, and the strings didn't break. I don't care if it's in a basement or large venue.

Which attributes, do you think, that a new Thrash Metal Band should have in order to gain identity and be unique?
Thrash has been around for nearly 40 years so there's a lot of reference material. Just find what works for you and be true to yourself, unless you're a poser.
Do you believe that Bandcamp and other Digital Platforms help the new Thrash Metal Bands? Which, do you think, is the ideal way for a Band to promote its work?
Yes, I think they help. As an artist, I think that you need to embrace these platforms. Obviously they have to make a buck, so there's the risk of losing a fair amount of merchandise money if you aren't careful. We're very selective with what we decide to sell on through these services. The EP is free to download on Bandcamp, but I'm learning that most people are willing to pay which is awesome.

Tell us a few things about the New Underground Metal Scene in Pittsburgh, Pennsylvania, USA (Bands, Fanzines, Webzines, Metal Clubs etc.)
Everything has been pretty dormant over the last year and a half but our friends (Lady Beast - NWOTHM, Narakah - Grindcore, & Watcher - Hardcore) are all super busy and churning out great new music. Unfortunately the pandemic took its toll on a lot of the venues. I'm not sure that we've fully realized the scene impact in that respect. Vicious Blade has yet to play in Pittsburgh, but we're working on it. The only show that we have booked at this time is at a festival in Rochester, NY in September.

Do you know anything about the Hellenic Metal Scene?
Yea, there's a ton of ripping black metal from Greece. Varathron, Rotting Christ, & Macabre Omen are killer. Clarrissa is into Aphrodite's Child from the 70's.

What are your future plans?
We've been busy writing and hoping to get back in the studio sometime this Summer and we started pre-production on a video. The self released EP has sold out, but we're in negotiations with someone to reissue it very soon with some new extras to go along with it. The biggest hurdle is that we're really looking forward to playing live and getting back to normal.

Thank you very much for your time & Keep up the good work!
By Steve the Filthy Dog.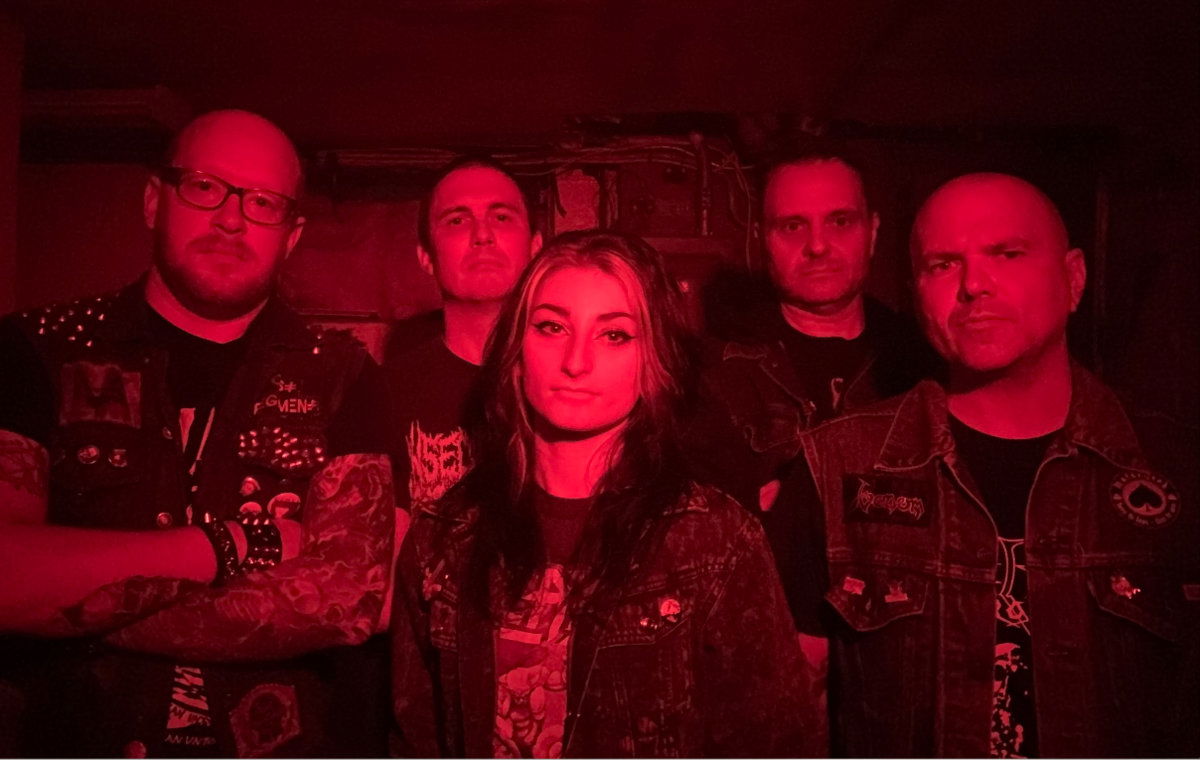 VICIOUS BLADE CONTACT:
https://viciousblade.bandcamp.com/releases
https://www.facebook.com/viciousbladepgh
https://www.instagram.com/vicious_blade/