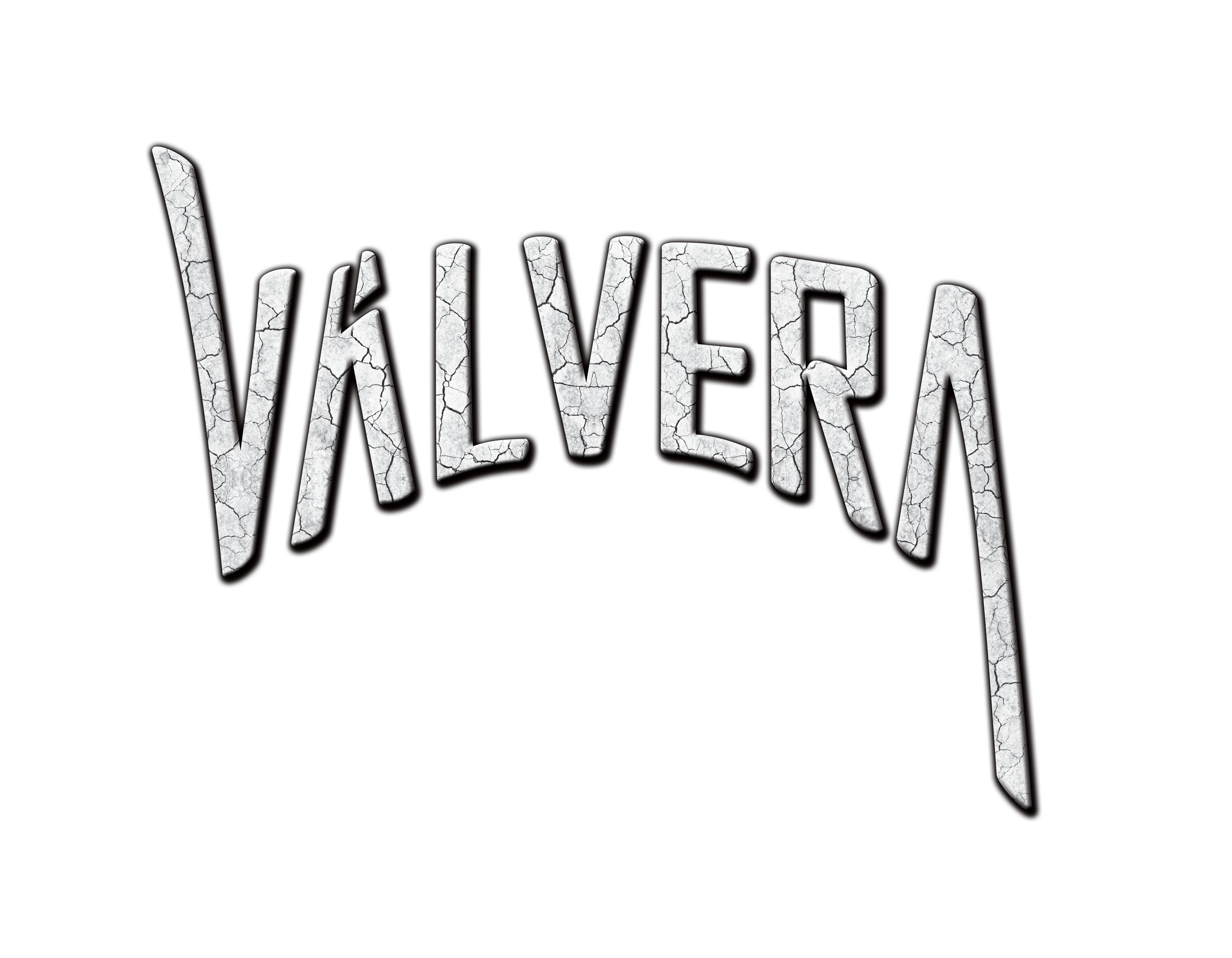 We had a conversation with Glauber Barreto (Vocals/Guitars) & Rodrigo Torres (Guitars). Enjoy!
Welcome to the FILTHY DOGS OF METAL Webzine.
Tell us a few things about VALVERA (Members, Starting Year etc).
Glauber: Válvera was formed in 2010, at São Paulo state countryside, Brazil. We have over 200 concerts in our career, an european tour in 2018 (Germany, France, Italy, Czech Republic, Slovenia, Netherlands and Poland), three studio albums: Cidade em Caos (2015), Back to Hell (2017), and Cycle of Disaster (2020). Our band consists of Glauber Barreto (vocal/guitar), Rodrigo Torres (guitar/backing vocals), Leandro Peixoto (drums) and Gabriel Prado (bass/backing vocals).

In 2020 you have released your album ''Cycle of Disaster''. What was the Feedback from your audience as well as from the Press?
Glauber: It's amazing, this album was released worldwide via Brutal Records, we got reviews from everywhere, and the album was acclaimed by both public and the press. The biggest rock and metal magazine from Brazil made a poll, and Cycle of Disaster achieved 8th place among the best of 2020, where we competed with bands like our idols from Sepultura.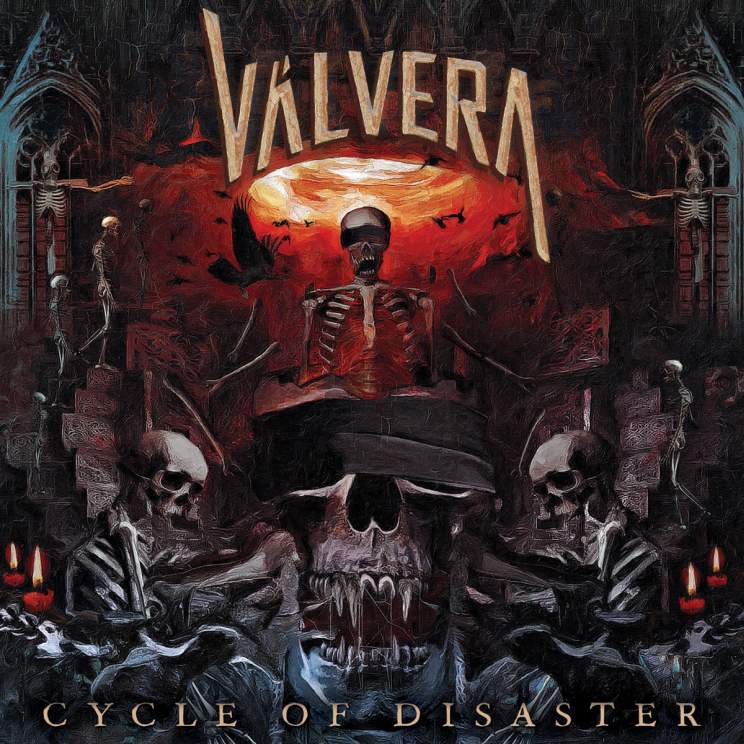 Label or DIY and why?
Glauber: If the label helps you reach places you can't go by yourself, go for it. It's truly difficult living on music by DIY, having this support has been of great importance for Válvera.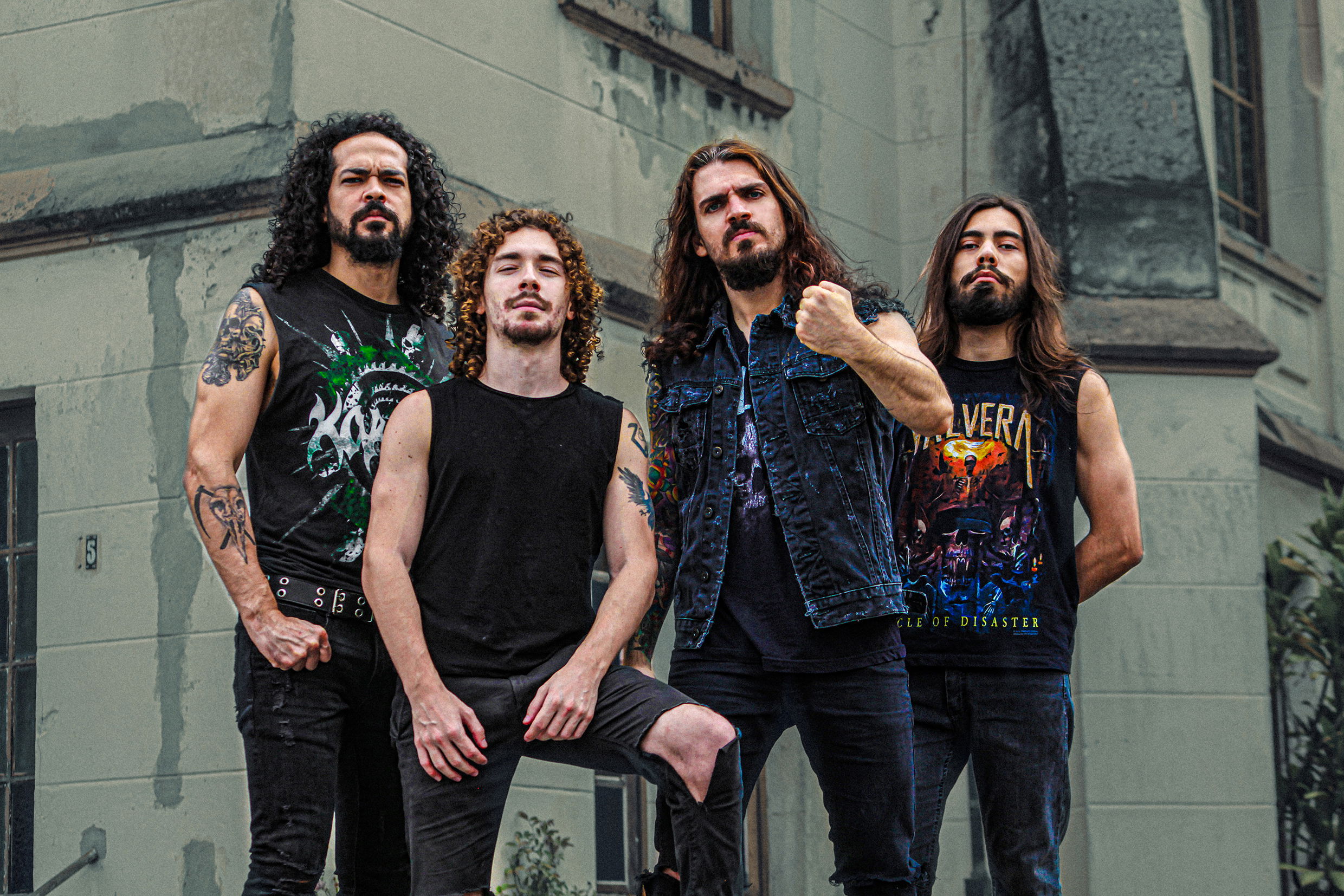 Do you prefer Vinyl, Tape, CD or Digital Format and why is that?
Glauber: Nowadays based on practicality I choose digital formats, but in the end, what matters is the music, if it reaches the listener, be it CD, vinyl or whatever. These are only the means to make art get to you, choose one and be happy.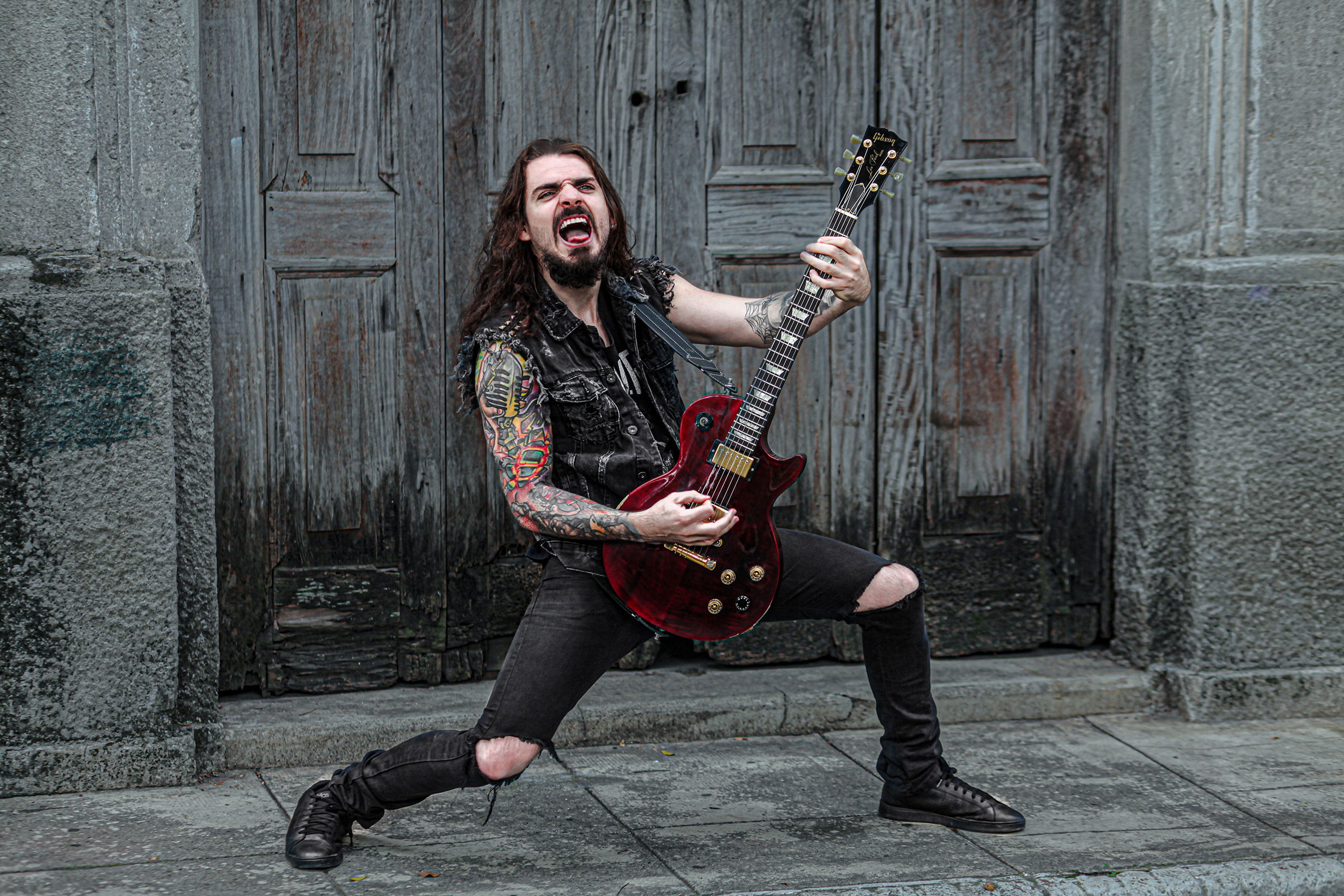 Your music style is Heavy/Thrash Metal. Which are your main influences (Favourite Artists / Bands etc.)
Glauber: Some German presses have labeled us as Neo Thrash, because they said we play a different, not by-the-books kind of Thrash Metal, due to the mixing of other ideas and the melodies. I confess we loved the idea. Everyone in Válvera have a deep passion for music and its different genres, I started playing and singing punk; Rodrigo used to play Brazilian Music like bossa nova; Leandro and Gabriel have graduated in Music, listening everything from Metal to Jazz. So let's say we enjoy everything from Metallica to Michael Jackson.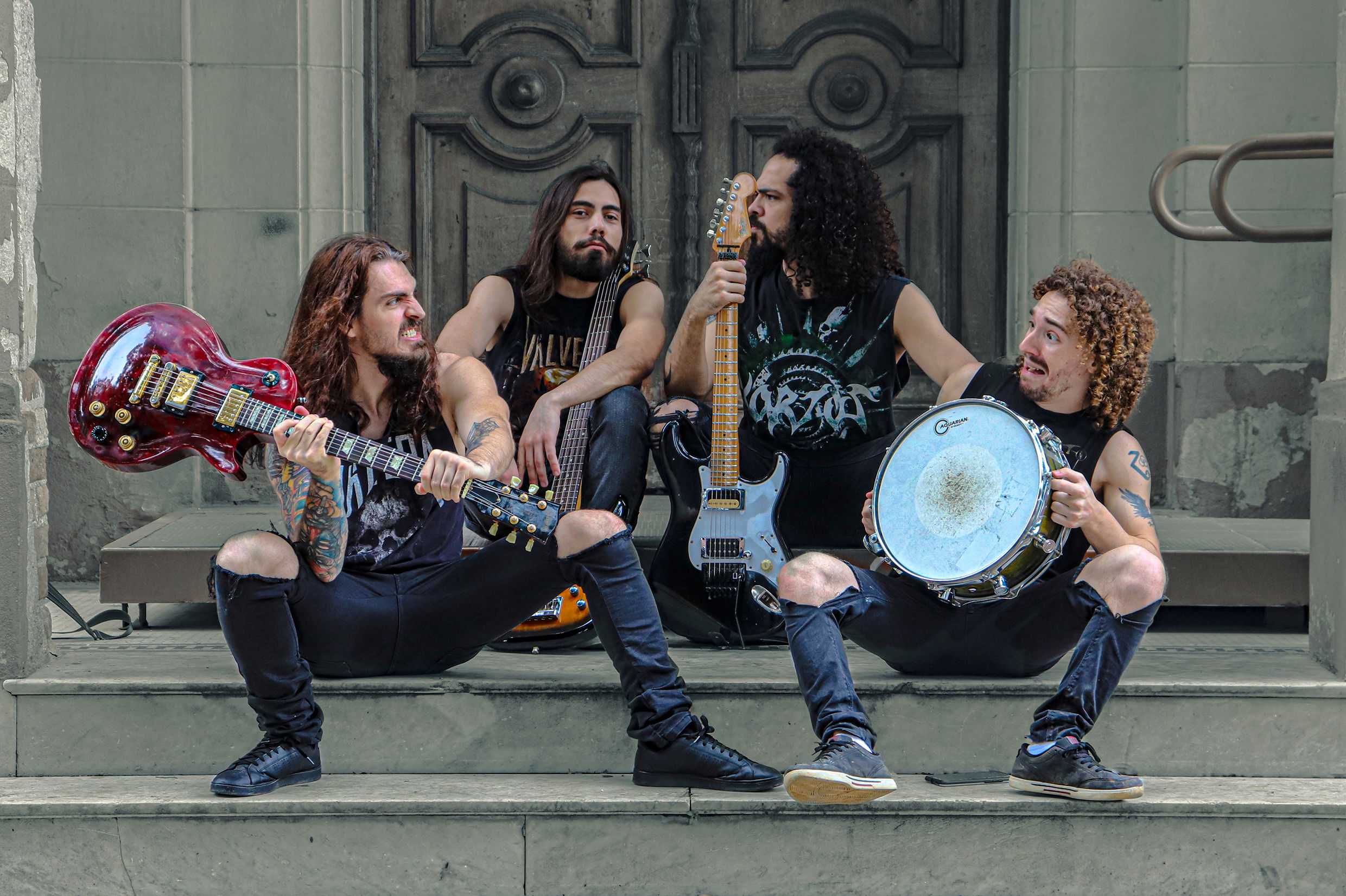 Which things, do you think, a Band should sacrifice in order to succeed? Have you ever sacrificed anything in your life for a better future of your Band?
Glauber: If you're not going all in, you better not try at all. A band demands dedication, time, investment and rehearsals. If you don't live this at the fullest, working this out is impossible. We all made sacrifices to be here, we worked a lot, but what in life doesn't demand your blood, sweat and tears? Every job needs dedication and professionalism, and so does a band, the only difference from a band to a regular job is that we have a fucking lot of fun!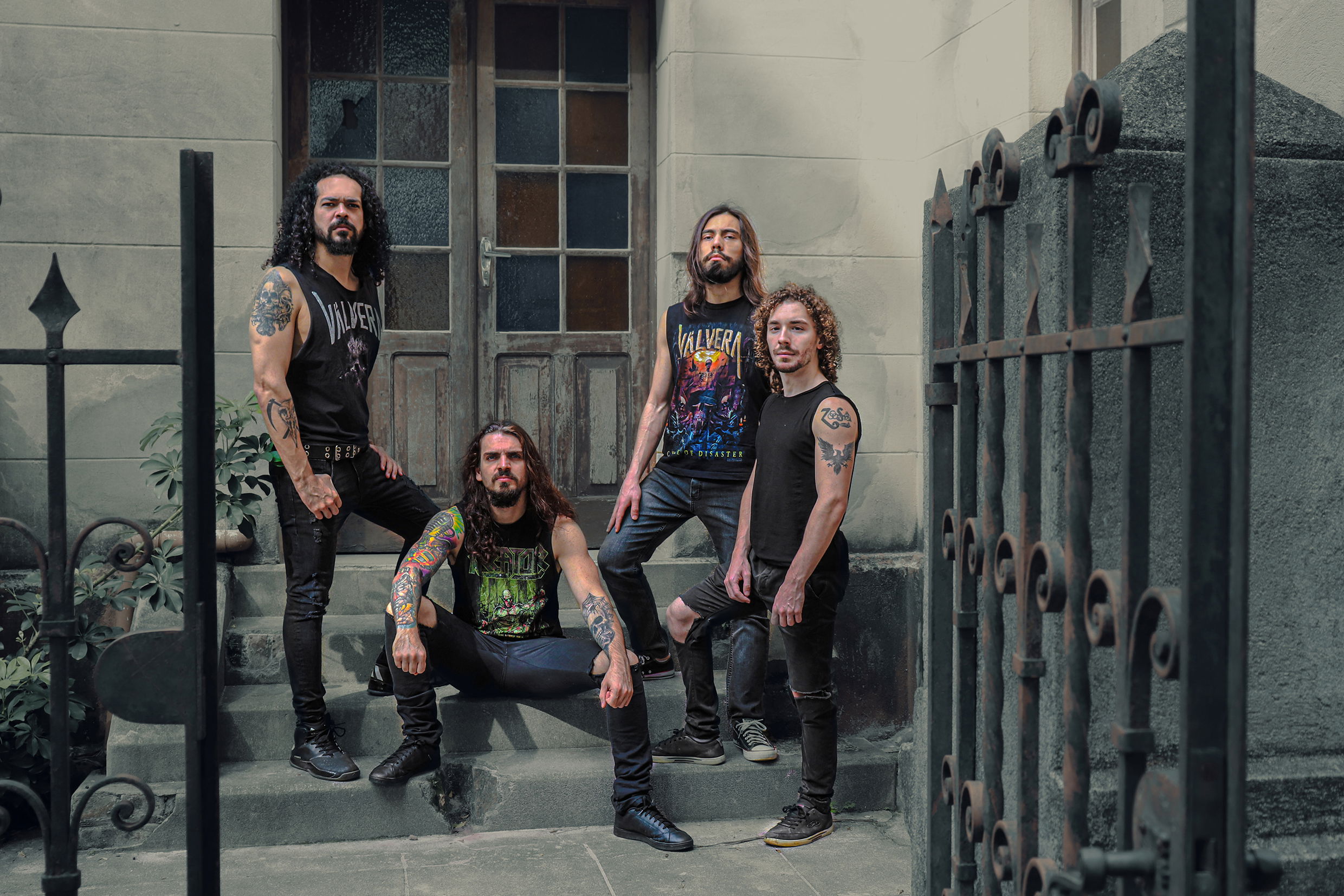 Describe your ideal live show as a performance Band. Have you already experienced that?
Rodrigo: For an energetic band like Valvera, the ideal show is playing big festivals for more than 10,000 insane metal heads. We had this experience in 2017, when we played at the Rock Na Praça festival in São Paulo, it was the best show of our lives, we have everything recorded on our youtube until today, it's amazing to see how the fans rocked from beginning to end.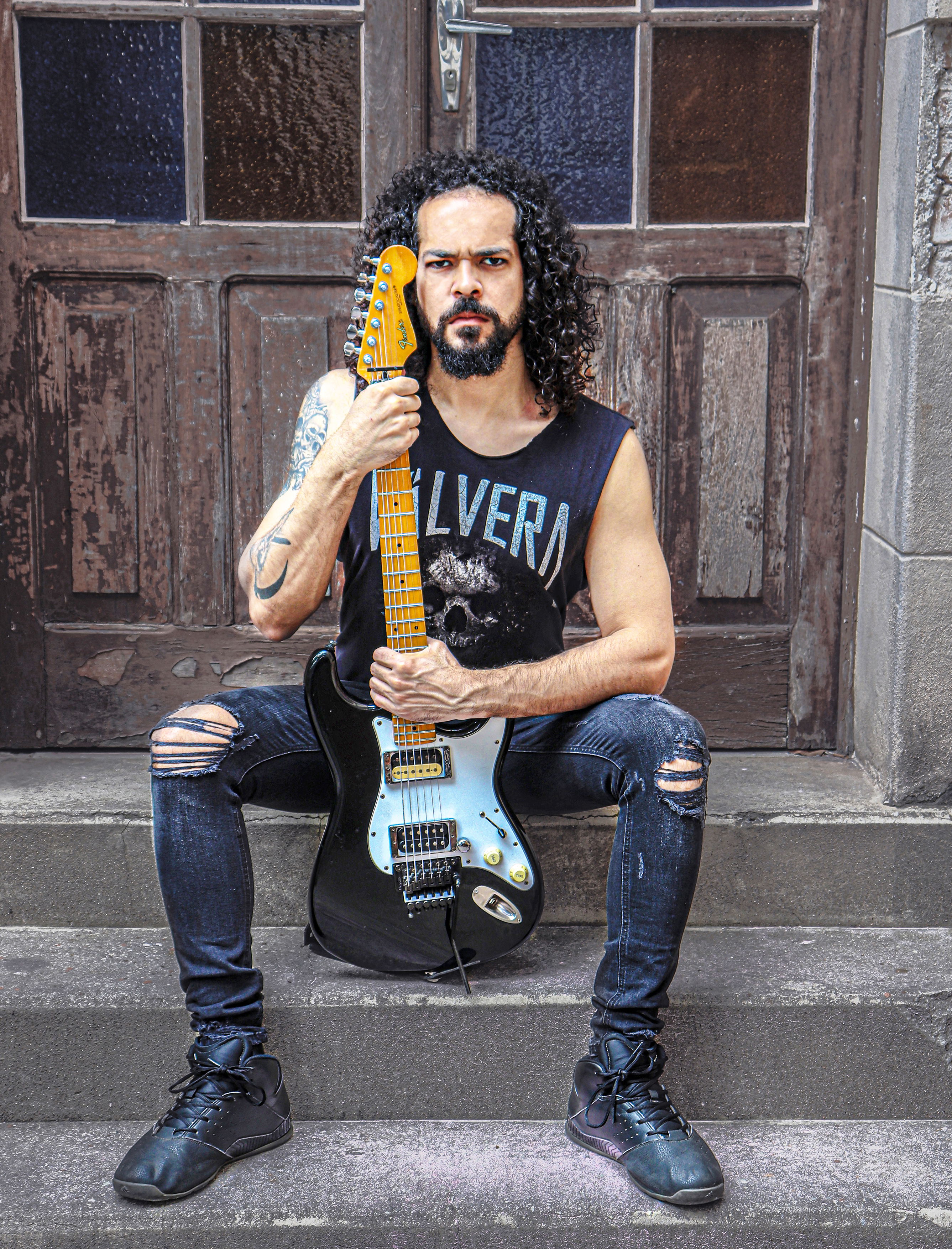 Which attributes, do you think, that a new Heavy/Thrash Metal Band should have in order to gain identity and be unique?
Rodrigo: For me a heavy/thrash metal band has to have a raw aggressiveness in the sound, it has to have good lyrics too, to communicate with your audience, in a way we of Válvera like to have fun and we manage to convey that in our shows and that is excellent. But for sure what makes us different is our melodic side, because in addition to the beating that we have in the sounds, we still make room for quality in the duets, guitar and bass lines, joining that to the drum grooves, we have the Válvera formula.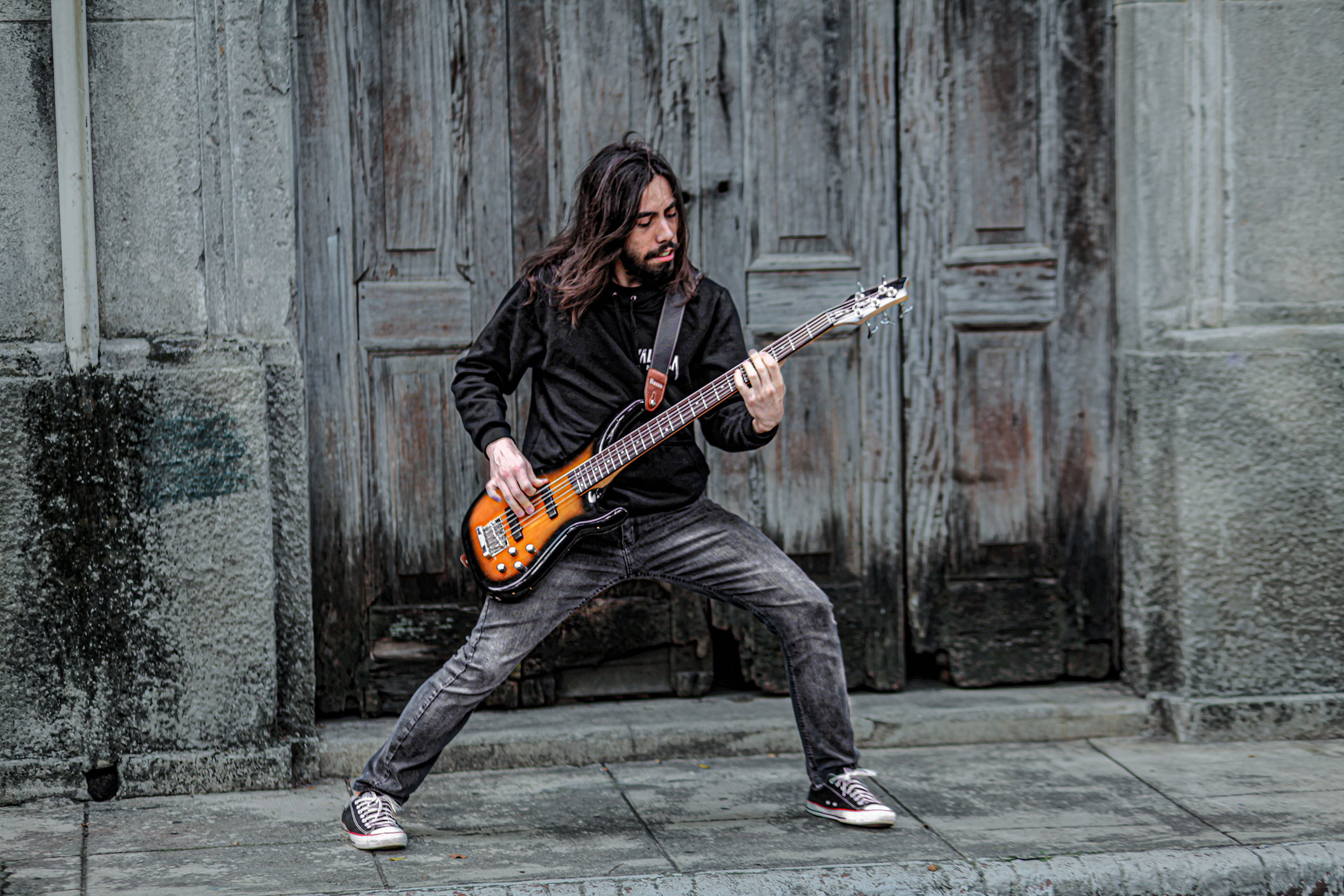 Do you believe that Bandcamp and other Digital Platforms help the new Heavy/Thrash Metal Bands? Which, do you think, is the ideal way for a Band to promote its work?
Rodrigo: Having your music on all streaming platforms is necessary these days because it's a way to get new fans, but I'm not sure if metal bands have really gained more than they lost from this kind of work. We've been working the best we can and we're growing well, but we haven't seen any significant results yet compared to other types of work like concerts and merchandising.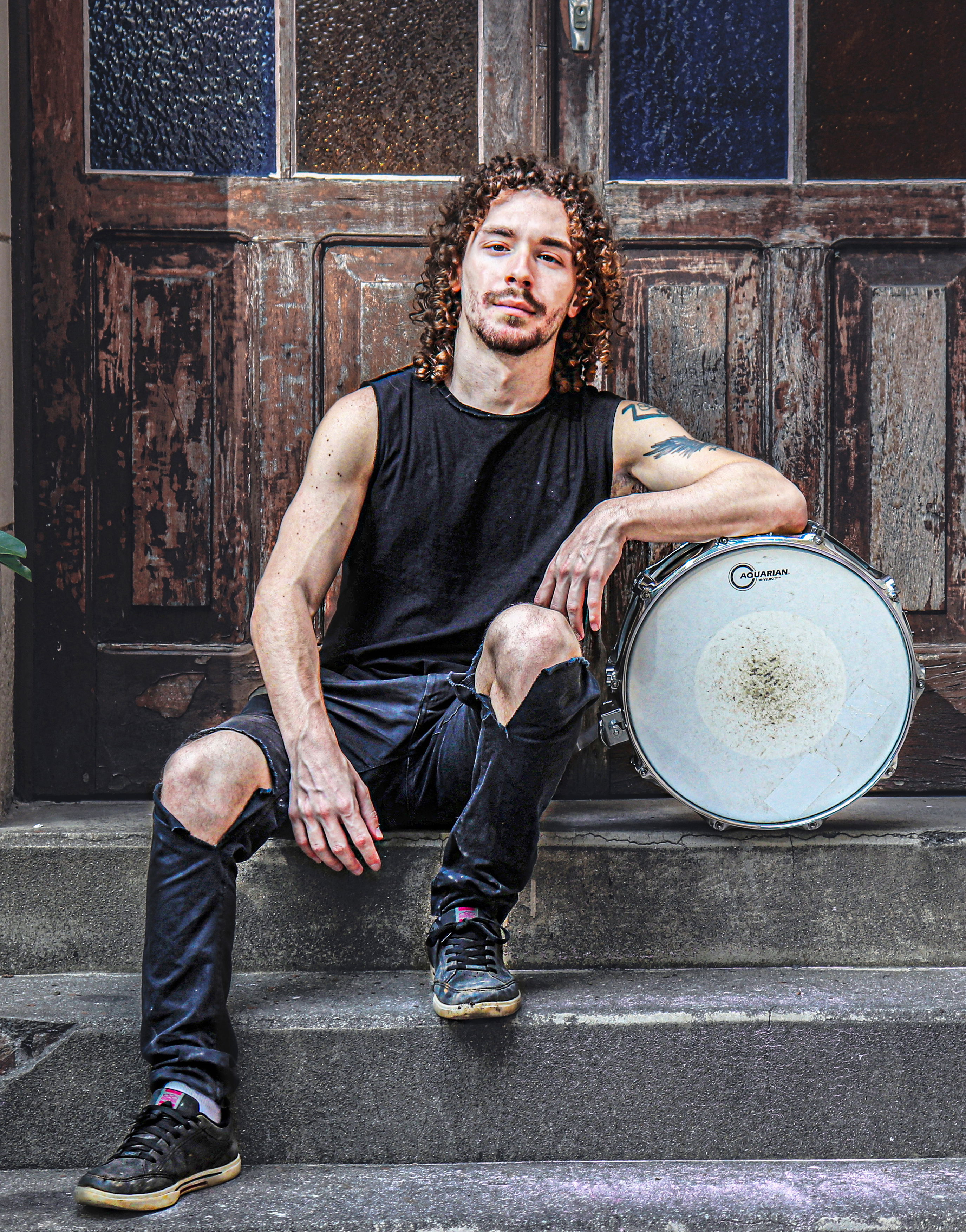 Tell us a few things about the New Underground Metal Scene in Brazil (Bands, Fanzines, Webzines, Metal Clubs etc.)
Rodrigo: With the pandemic we saw some press vehicles, bars and bands disappear and this may have changed a bit of the underground scene as we knew it. We're seeing some new media moves, let's see how things are going when the pandemic ends. About bands we have several we can cite like Venomous, Torture Squad and many others, we can cite zines like the Rarozine we recently appeared in, we also have cool magazines around here like Roadie Crew, but there are so many people and groups involved in our scene that it would be impossible I quote most without forgetting someone relevant to the scenario.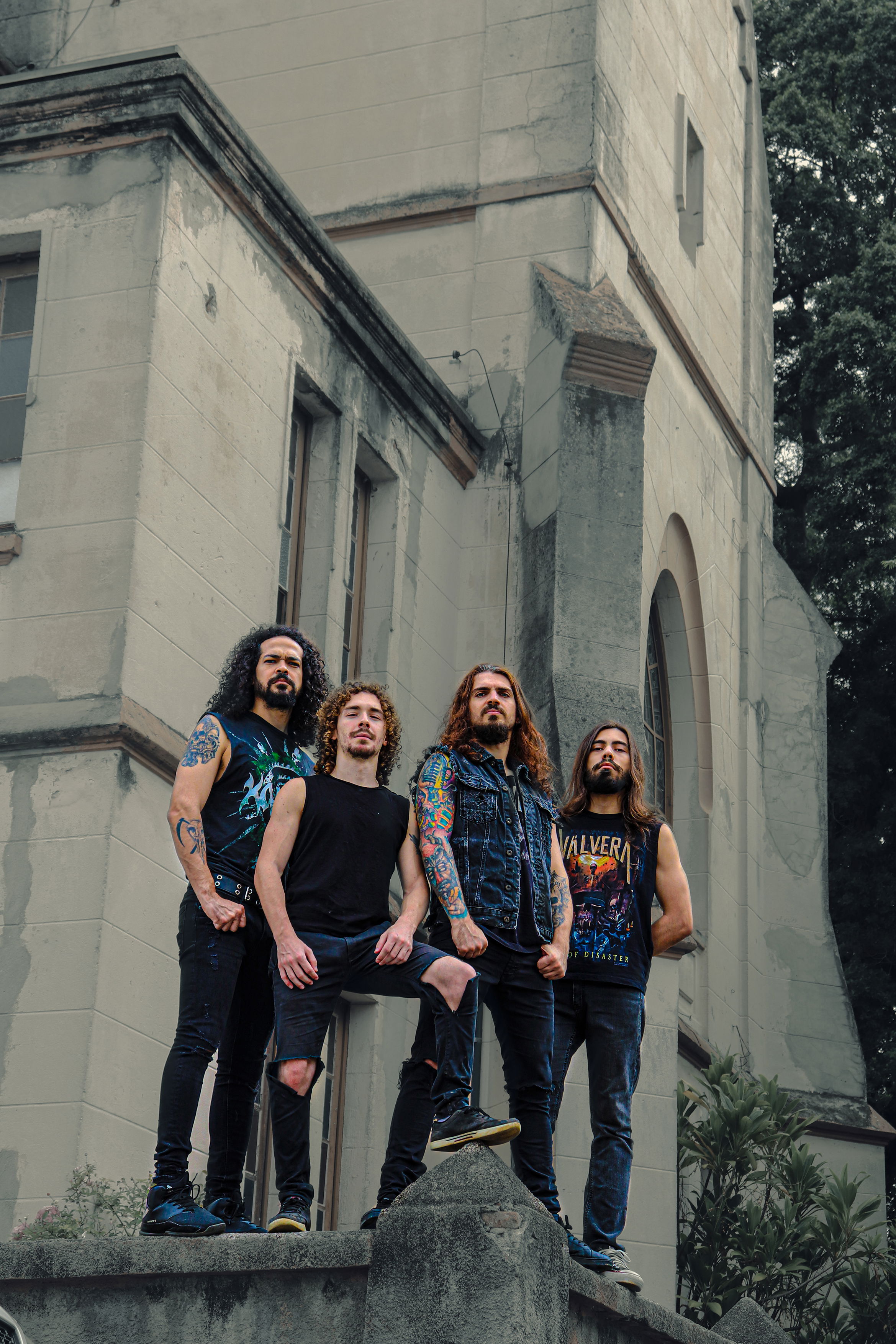 Do you know anything about the Hellenic Metal Scene?
Rodrigo: No, I confess that I don't know anything about the Hellenic scene, but I believe our drummer Leandro knows something, because he is fascinated by Greece. At the end of the interview, I'm going to put songs here to get to know the Hellenic metal scene.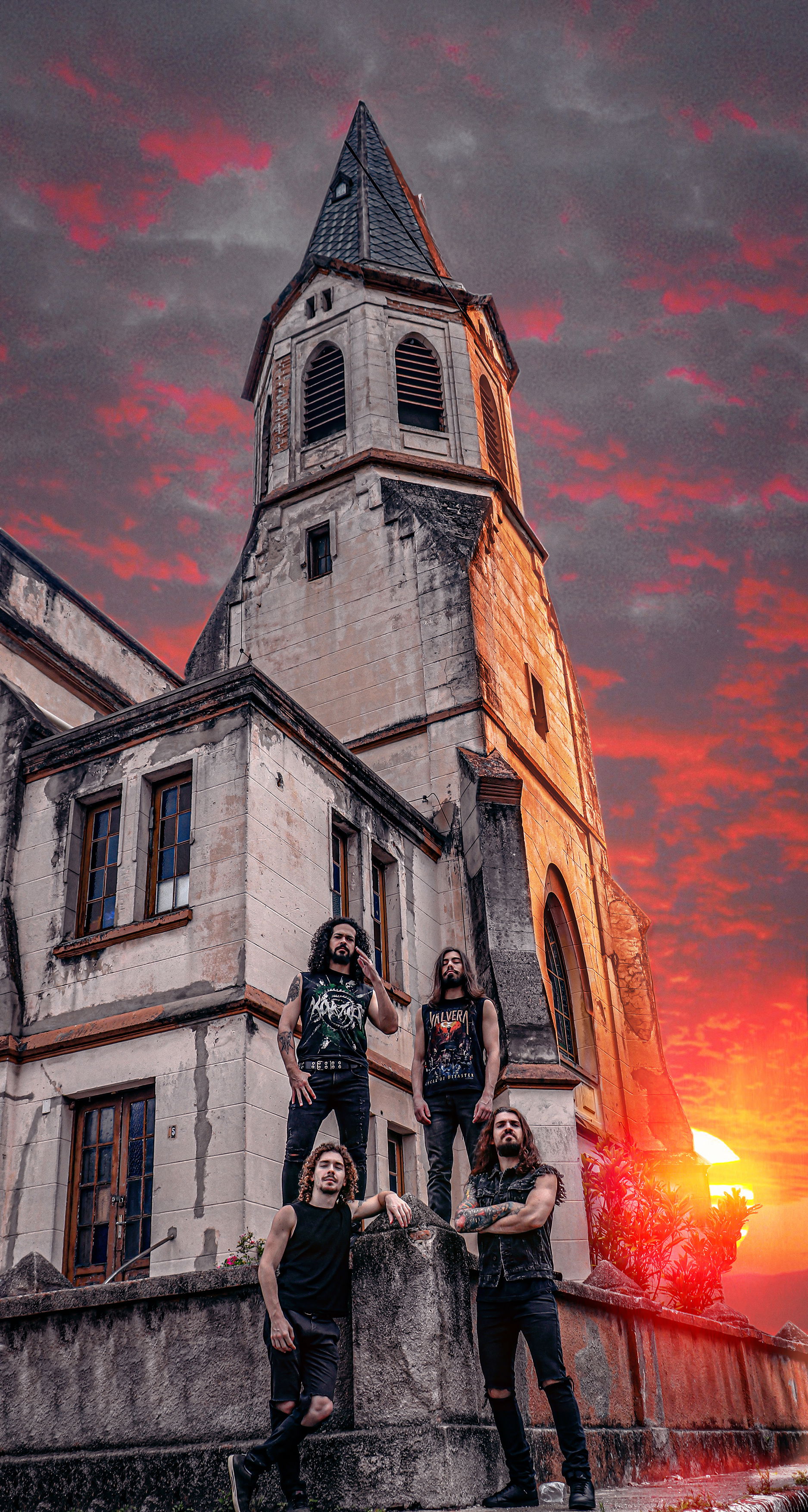 What are your future plans?
Rodrigo: Right now our plan for the near future is just to get out of this pandemic alive, as we have lost a lot of people here. After that we have plans to go back to Europe for another tour and play as much as possible, our fourth album is already being planned as well and we are excited to compose with this new lineup.
Thank you very much for your time & Keep up the good work! The closure is yours.
Rodrigo: We who appreciate the opportunity to speak with you from Greece, we want to thank our press office JZ Press, our record label Brutal Records and all the people who have supported us. In Europe you can buy our third CD "Cycle Of Disaster" from the Plastic Head store website (link below). Follow us on Instagram and facebook, every day we have news and much more there! Cheers from Brazil!
By Steve the Filthy Dog.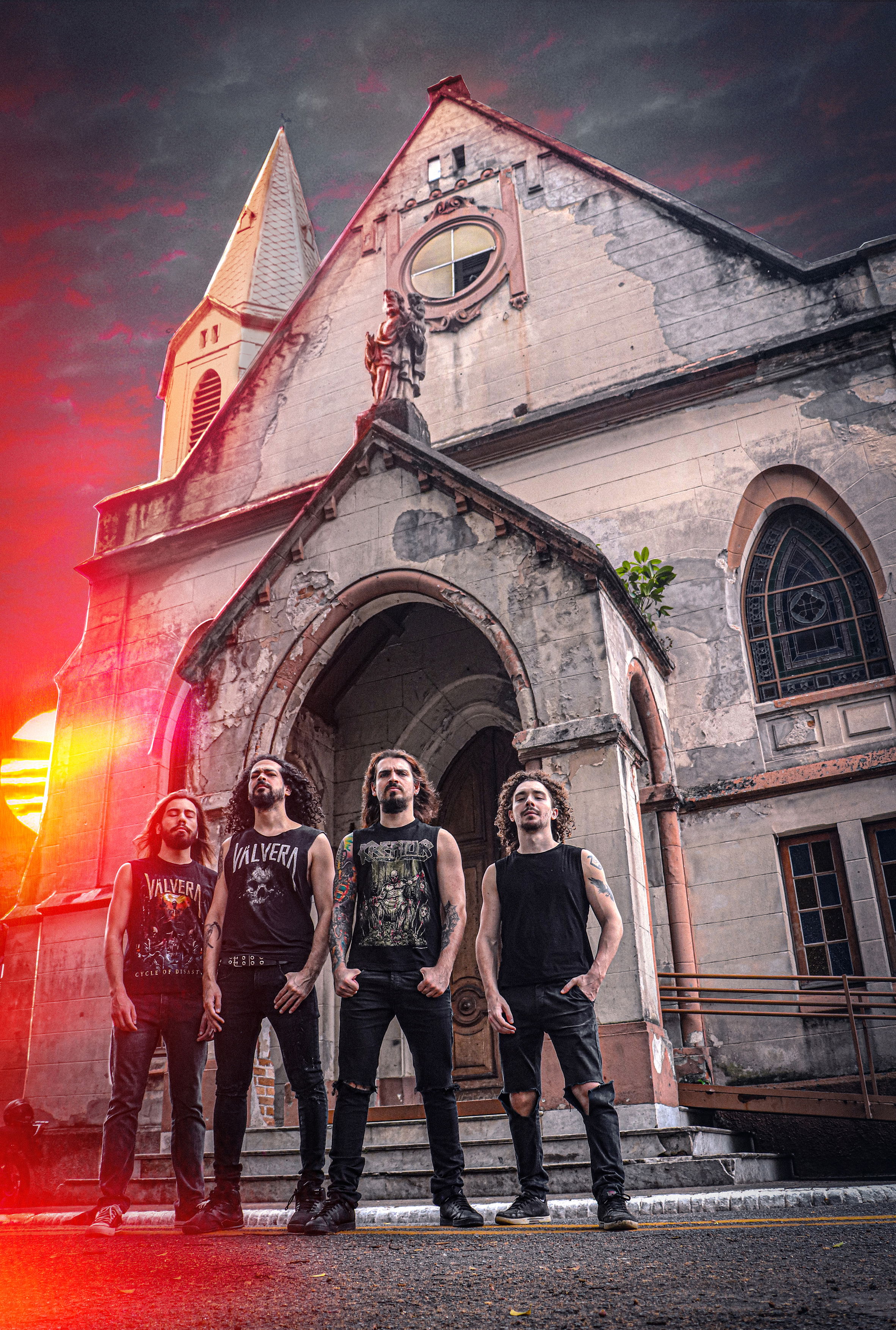 VALVERA CONTACT:
European Store: www.plastichead.com/item.aspx?catno=BRUT89621CD
Site: www.valvera.com.br
E-mail: bandavalvera@gmail.com
Facebook: www.facebook.com/bandavalvera
Instagram: www.instagram.com/valveraband
Twitter: twitter.com/valvera_oficial
Official Store: www.valvera.lojavirtualnuvem.com.br
YouTube: www.youtube.com/valveraoficial
Apple Music: https://music.apple.com/br/artist/valvera/1043332035
Bandcamp: https://valvera.bandcamp.com
Spotify: https://open.spotify.com/artist/3S87lwfQs6K1O1WsQrpPhz
Deezer: https://www.deezer.com/br/artist/8945888
Napster: https://us.napster.com/artist/valvera
Amazon Music: https://music.amazon.com/artists/B015TRXRMG